The entire graduating class of HBCU Clark Atlanta University (CAU)—which amounts to more than 800 students—can be business owners thanks to Pinky Cole, a social justice activist and entrepreneur behind popular chain Slutty Vegan. Over the weekend, the 34-year-old entrepreneur delivered the commencement speech at the HBCU, her alma mater, becoming the youngest person to do so.
During her speech, she revealed to the graduating class that she partnered with Varo Bank, the first all-digital, nationally chartered US consumer bank designed with financial inclusion and opportunity in mind. Through this partnership, Cole is providing each student the ability to register any LLC they wish in order to encourage them to start their own businesses.
"Every single graduate in this audience will leave this stadium as a business owner," Cole said during her speech. "I didn't have a plan. But I'm going to make sure that you do."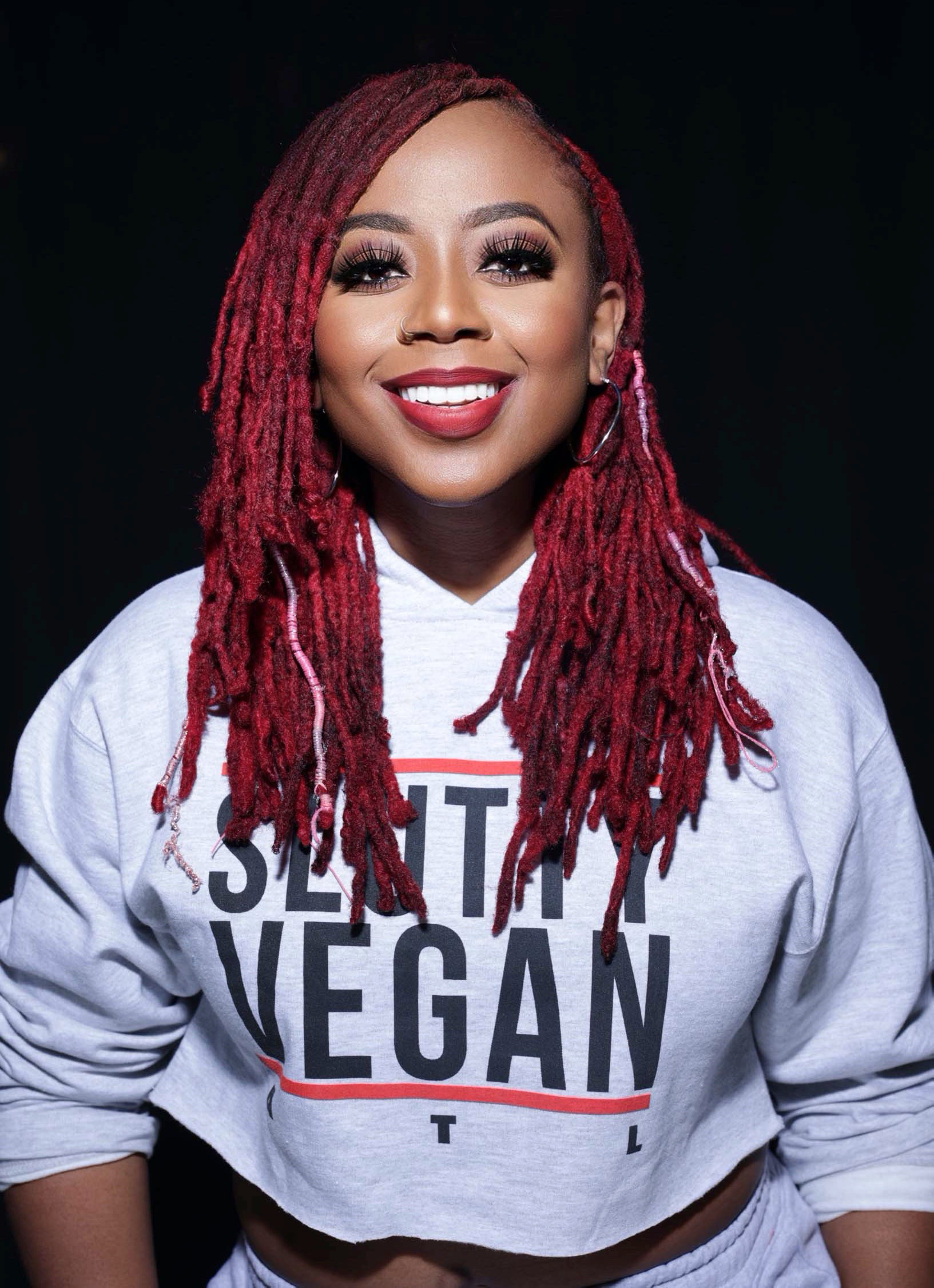 Sterling Pics
Pinky Cole inspires graduates at Clark Atlanta University
In addition to giving them access to entrepreneurship, Cole shared her own business wisdom with the CAU graduating class to inspire them to step into their own greatness. "It matters how you treat people. You are about to go out into the world. Some of you will own businesses, become supervisors, and lead teams," Cole said. "You will be called on to push people to realize greatness that they might not see in themselves. And even as you hold people to the highest standards possible, you will still have to lead with grace."
While Cole has found astounding success with Slutty Vegan, her road to becoming a thriving business owner has not been without struggle. Cole's first venture, a Jamaican-American restaurant she opened in Harlem, NYC burned down due to a grease fire in 2016. She picked up the pieces and started Slutty Vegan in 2018, first as a food truck which gained a mass following. Now, Cole is building a billion-dollar empire with Slutty Vegan, which is now expanding to multiple brick-and-mortar locations in the Atlanta metro area and beyond.
"Fall, get up, and fall again," she told the graduates. "Fall as many times you need to and get up as many times as you fall—knowing that with each stumble, you gain more strength. Each mistake got you closer to your purpose and destiny."
Cole—who was named "Miss Clark Atlanta University" when she attended the HBCU in 2009—gives back to society through her nonprofit The Pinky Cole Foundation, which she founded with the mission of helping build generational wealth among communities of color. Through her nonprofit, Cole has supported myriad initiatives, including some aimed directly at her alma mater. In 2019, after learning that a student was struggling to pay his tuition, Cole partnered with fellow entrepreneur and CAU alum, Stacey Lee, to pay off tuition balances for 30 CAU students in an effort to help them stay in school.
For the 2022 graduating class, Cole delivered some final words to inspire a socially conscious approach to business ownership. "Make that money," Cole concluded her historic commencement speech. "Don't let the money make you."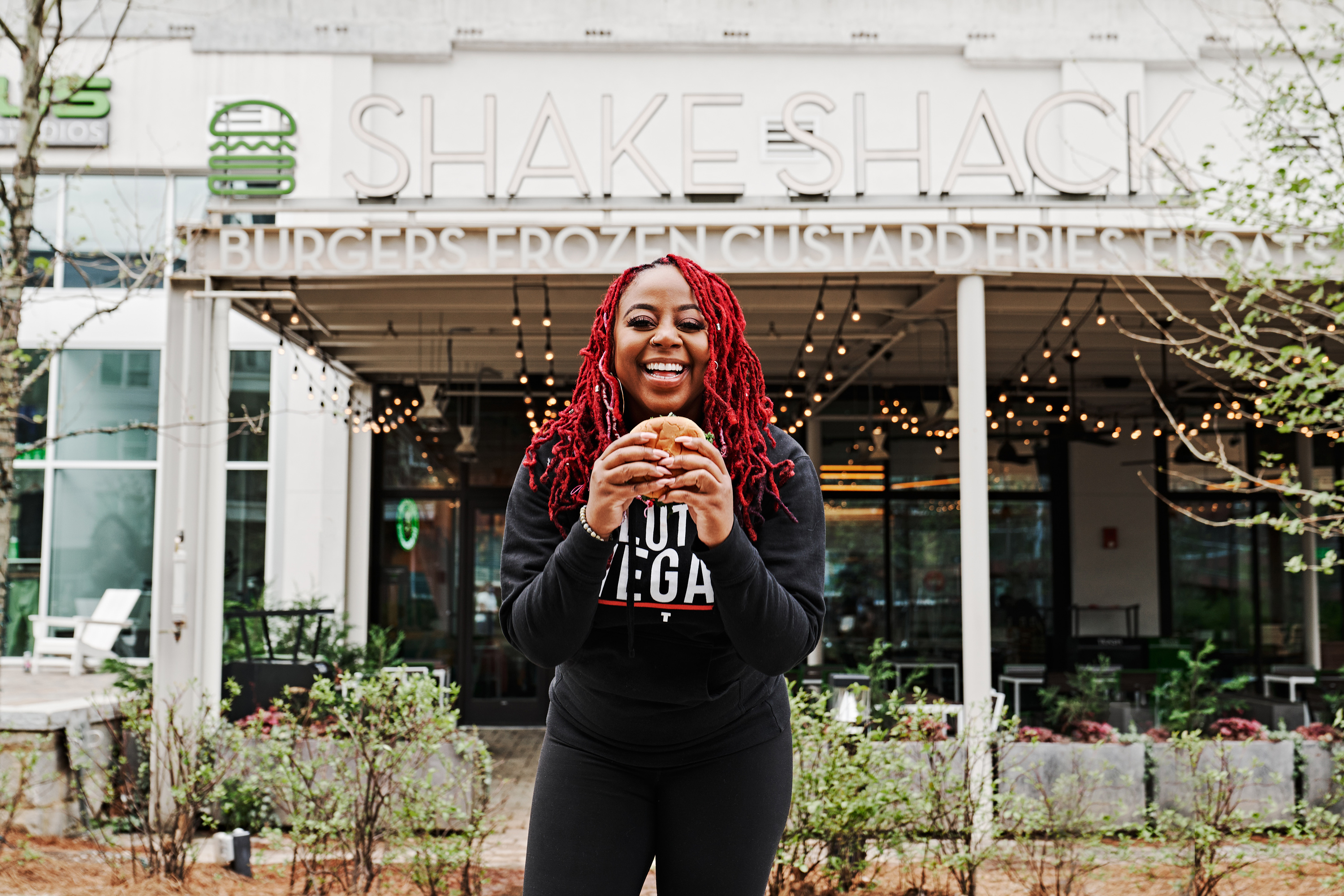 Slutty Vegan
Slutty Vegan bags $25 million to expand
And Cole is making that money, indeed. Since opening Slutty Vegan in 2018, Cole has attracted the likes of Tyler Perry, Shaquille O'Neal, Justin Timberlake, Usher, and many more to try her provocatively named burgers built around an Impossible Burger patty and topped with indulgent add-ins such as vegan bacon and dairy-free cheese, along with a slathering of "slut sauce."
Currently, Slutty Vegan operates five locations, with the most recent outpost drawing massive crowds this weekend in college town Athens, GA. Last week, Cole announced that she had secured $25 million in a Series A funding round, led by New Voices Fund (owned by social commerce innovator Richelieu Dennis) and Enlightened Hospitality Investments (owned by restaurateur Danny Meyer, known for his fast-food chainShake Shack).
With the new funding secured, Cole plans to expand Slutty Vegan to an additional 10 locations this year with 10 more planned for 2023.
For more about Slutty Vegan, read:
Slutty Vegan's Pinky Cole To Send Rayshard Brooks' 4 Kids to College
Slutty Vegan's Plant-Based Burgers Are Coming To Shake Shack
Slutty Vegan Plans Next Location in Birmingham, Alabama