Vegan seafood chowder is now on the menu at San Francisco Bay Area chain Ladle & Leaf—marking the arrival of fish-free seafood in this format. Vegan brand Good Catch Foods is behind the menu update, which includes three new soup options that will be gradually rolled out, with a new soup hitting the menu every week in May. Formerly known as the San Francisco Soup Company, the 11-location chain—which also operates an outpost at the San Francisco International Airport—is known for its hearty soups, developed to complement the often foggy weather of the region.
The first week (now) is all about Manhattan Seafood Chowder: A bright and brothy tomato-based chowder full of Good Catch's plant-based tuna, potato cubes, onion, white wine and celery, which is all seasoned with thyme, bay, celery seed, and red bell pepper. Next week, Ladle & Leaf will feature the Crab & Corn Bisque: A rich and creamy purée of cashew cream, Good Catch's plant-based crab, vegan butter, aromatic vegetables, and traditional crab seasoning with sweetness from sweet corn, red pepper, and a touch of sherry. For the last week of May, the chain will unveil New England Fish Chowder: A rich, traditional chowder recipe made vegan with Good Catch plant-based tuna, vegan butter, oat cream, potatoes, onion, celery, herbs and sherry, with a hint of smoke derived from plant-based bacon.
"Our soups are the centerpiece of the lunch experience, and our new soups made with Good Catch Plant-Based Tuna and Crab are made with hearty ingredients to nourish the body and warm the soul," Steve Sarver, Co-Founder of Ladle & Leaf, said in a statement. "As we focus on our Healthy Your Way brand promise, we're proud to put these soups on the menu to continue offering our guests an array of options to fit their lifestyle and dining preferences."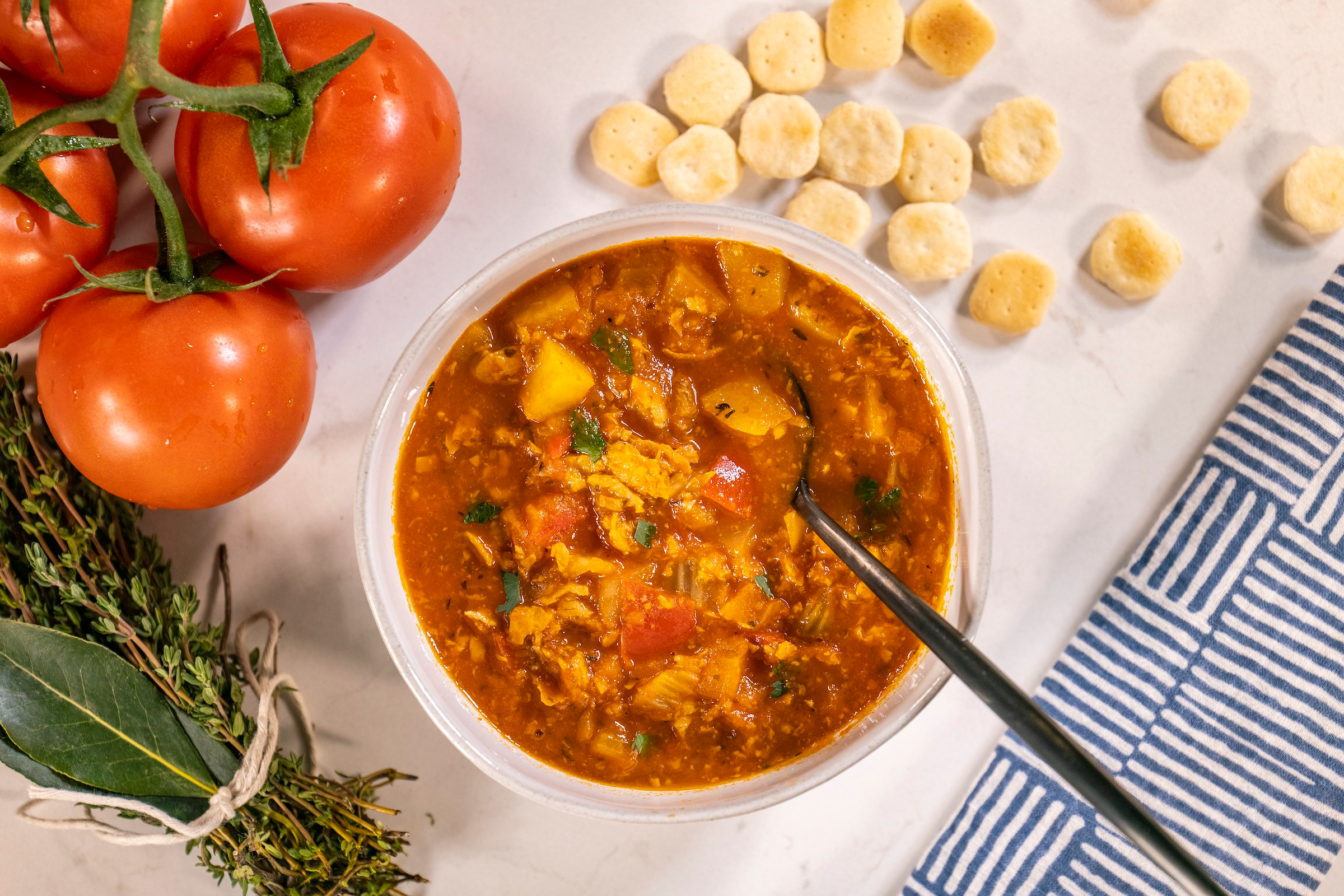 Good Catch Foods
Sustainable seafood chowder arrives in San Francisco
Good Catch was founded by pioneering vegan chef brothers Derek and Chad Sarno, who own a number of other vegan concepts. The duo created Good Catch to disrupt the industrial fishing industry, a major player in the climate crisis as spotlighted by the popular 2021 Netflix film Seaspiracy.
Good Catch aims to offer the taste, texture, and eating experience of seafood without the need to slaughter animals or destroy the world's oceans. Its products are all made from a six-legume blend (peas, chickpeas, lentils, soy, fava beans and navy beans). And they're made from plants, none of Good Catch's products contain mercury or microplastics that are becoming increasingly more concentrated in fish.
The arrival of Good Catch's seafood at Ladle & Leaf is also a win for the family-owned chain which holds sustainability as a core value and engages in environmentally friendly practices such as locally sourcing its ingredients, composting its food scraps, and using biodegradable cutlery and packaging.
"Seafood-based soups and chowders are staple dishes for coastal towns, and we're thrilled to partner with Ladle & Leaf to create delicious plant-based versions of these classics that offer the taste of the ocean that's better for the ocean and all that call it home," Chad Sarno said in a statement. "This partnership was such a natural fit for us, as Ladle & Leaf prioritizes ingredient integrity in everything they do. We can't wait for consumers in the seafood-dominant market of San Francisco to enjoy our vegan seafood soups that provide the same feel-good bowls of enjoyment as the traditional version."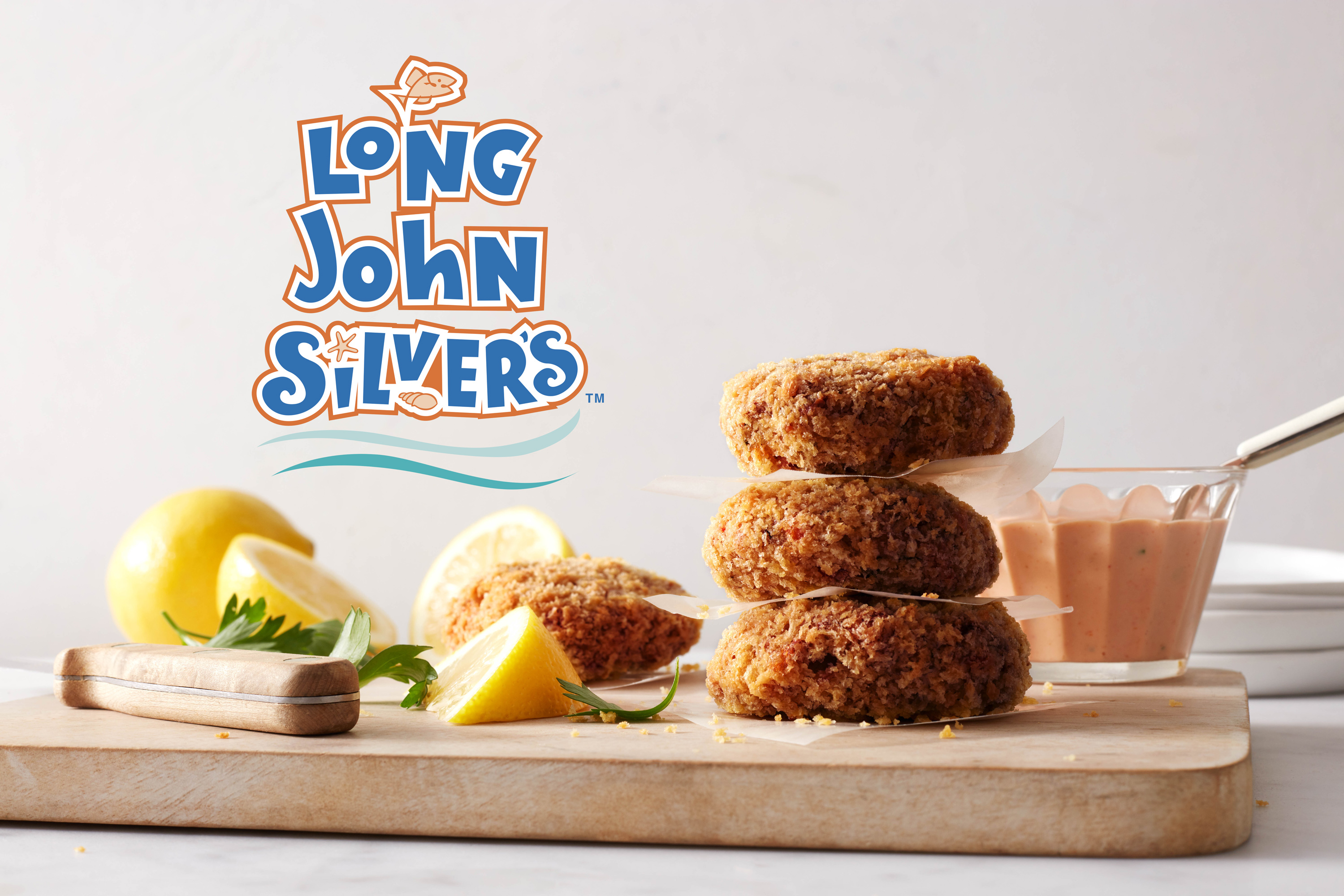 Long John Silver's
Good Catch's vegan seafood makes a splash
In addition to Ladle & Leaf, Good Catch's vegan seafood can be found in other places in various preparations—from fish burgers at Bareburger to vegan tuna salad by the pound at Whole Foods Market. Last summer, Long John Silver's, the largest seafood chain in the United States, added Good Catch's vegan crabs cakes and fish filets for a limited time as its first plant-based seafood options to five test locations in California and Georgia.
Outside of restaurant menus, the brand's products—which include pouched tuna, frozen appetizers and entrées, and salmon burgers—can be found at a variety of retailers, including Whole Foods and Sprouts Farmers Market. The brand recently announced its first wholesale store partnership with BJ's Wholesale Club which will carry its Plant-Based New England Style Crab Cakes.
For more about vegan seafood, read:
Trader Joe's Is Working On Vegan Seafood
OmniFoods New Vegan Seafood Takes on Asia's Biggest Meat Category
Race To Save the Oceans: Vegan Seafood Brands Raise $116M in Six Months