Twenty plant-based food brands from the United States, Canada, and the United Kingdom are coming together to tackle plastic pollution. In partnership with plastic action platform rePurpose Global, brands such as Outstanding Foods, Myvegan, The Very Good Butchers, and V-Dog are working to remove plastic waste equalling over 27 million plastic bags, or three million plastic bottles, in weight from the planet.
Focusing on the value chain, rePurpose helps people and companies calculate, reduce, and offset their plastic footprint and advance a circular economy. To make their own impact, the 20 plant-based brands that signed on to rePurpose are reducing the plastic in their packaging and supply chains and financing the recovery of nature-bound plastic waste through rePurpose's social enterprise waste projects, creating additional income streams for more than 10,000 waste workers and community members across three continents.
According to rePurpose, of the 5.8 billion metric tons of plastic waste generated globally over the past 70 years, only about nine percent has been recycled, leaving the rest to be incinerated, sent to landfill, or littered in the environment.
"Time is running out," Peter Wang Hjemdahl, Chief Advocacy Officer and Co-Founder of rePurpose Global, said in a statement. "We are living in a plastic epidemic, where there is no single solution. Now more than ever, there is a critical need for like-minded brands to come together and use their collective strength to help tackle plastic pollution head-on."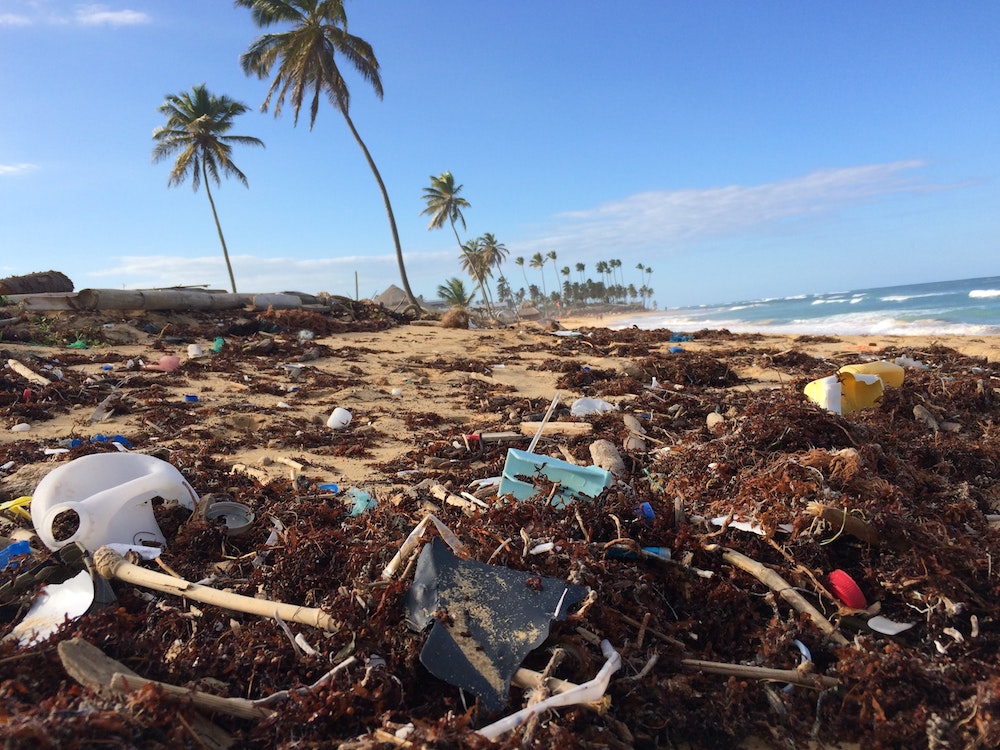 Improving vegan sustainability efforts
Although vegan and plant-based products are already reducing carbon footprints and helping mitigate climate change compared to their animal-based counterparts, their climate action can be stunted by the use of plastic packaging that is frequently non-recyclable and ends up in landfills or oceans. According to Our World in Data, plastic packaging is the leading contributor to plastic waste, generating an estimated 141 metric million tons of plastic waste each year.
"By using only plant-based ingredients in our products, we're having a positive impact on the environment by reducing greenhouse gasses associated with meat and dairy products," Bill Glaser, CEO and Co-Founder of Outstanding Foods, told VegNews. "We also want to be a steward for the environment with our packaging and have partnered with rePurpose Global to be certified plastic neutral. That means that we're helping to take plastic out of the oceans and removing other plastic waste before it goes into the oceans. Outstanding Foods is committed to making a positive environmental impact in all we do and our partnership with rePurpose is a big part of it."
rePurpose also offers a Plastic Negative certification, which is awarded to brands with ambitious plastic reduction commitments in their supply chains, enabling the elimination of at least twice as much plastic waste from nature as they create through their own plastic footprint. To produce products as a plastic negative business, companies help fund the recovery of low-value plastic waste through rePurpose's Anant Pranay impact project in Aurangabad, India, while also supporting the waste workers working at the project, providing a living wage to fight plastic pollution.
"Many of our members are mission-driven and want to use their businesses to have a positive impact on our planet," Sabina Vyas, Senior Director of Impact Strategies at Plant Based Foods Association (PBFA), said in a statement. "They are already doing an incredible job to help consumers lighten their footprint by making delicious plant-based foods and sustainable packaging solutions are at the forefront for our membership."
Repackaging to reduce plastic waste
Other brands have also taken initiative in reducing their plastic packaging. Last year, food and beverage brand Chobani repackaged its vegan oat milk-based yogurts in paper cups to make the product even more sustainable. The new cups, made from 80 percent paperboard, replace most of the plastic on its oat yogurt packaging, with the exception of a thin plastic lining that preserves the integrity of the yogurt. Chobani already packs its oat milk carton, cold brew coffee, and creamers in paperboard and is continuing its journey toward reducing plastic by repacking its oat yogurts in more sustainable cups.
"We all have a role to play in protecting our planet," Chobani Founder and CEO Hamdi Ulukaya said in a statement. "People have been asking for a paper cup, and we welcome this challenge to start reducing our plastic use, and to spark a conversation about how we can drive change together."
Additionally, plant-based beauty brand Alpine Provisions has switched over all of its products to plastic-free packaging in an effort to support the plastic-free movement and inspire the body care industry to do the same. The company created aluminum body care bottles, paper deodorant tubes, paper lip balm tubes, and paper bar soap wraps because aluminum can be recycled an infinite number of times. According to the company, 84 percent of all the aluminum ever made is still in use today. And because the material is so lightweight, shipping aluminum saves millions of pounds of carbon emissions each year.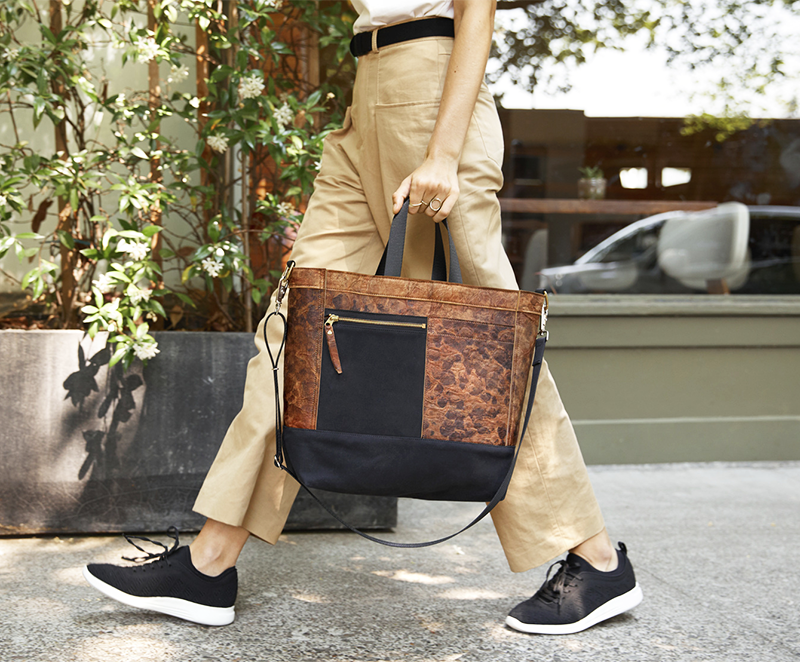 Going plastic-free in fashion
A similar plastic-free movement is taking shape in the fashion industry. Last year, VH Corp.—the parent company of fashion brands Calvin Klein and Tommy Hilfiger—joined the plastic-free vegan leather movement by partnering with biotechnology company Ecovative. The partnership gives PVH priority access to Ecovative's sustainable vegan leather made from fast-growing mycelium (mushroom root systems). PVH is also working directly with Ecovative to co-develop custom mycelium materials to bring a range of products to retail, from soft vegan leather accessories and garments to thick, durable belts and shoes.
Similarly, biotechnology startup Bolt Threads created the Mylo Consortium in 2020. This partnership includes major fashion brands Stella McCartney, Adidas, Lululemon, and Kering—which owns the luxury brands Balenciaga, Bottega Veneta, Gucci, Alexander McQueen and Yves Saint Laurent. Under the Mylo Consortium, these brands have exclusive rights to "mylo," Bolt Threads' mycelium-based vegan leather. McCartney already previewed the Frayme Mylo bag made with the innovative material during Paris Fashion week last year and will be releasing it to consumers through her ready-to-wear Spring 2023 collection.
Mycelium-based vegan leather helps solve the sustainability challenges in the fashion industry by reducing the reliance on both animal-based leather and plastic vegan leathers like polyurethane. It also makes materials production vastly more efficient. While it takes months or years to raise animals for their skins, this process takes a matter of days and yields a ready-to-finish material free from plastic and petroleum.
For more on sustainable vegan brands, read:
Why South Carolina is the New Hub of Sustainable Vegan Mushroom Leather
Vegan Fish to Be Recognizes as "Sustainable Seafood"
6 Asian-Owned Fashion Brands Prioritizing Sustainable Vegan Materials