This summer, Yellowstone National Park will add unique vegan products made by Chicago-based company Nature's Fynd to many of its general stores and lodges. Utilizing microbial fermentation, the company makes vegan breakfast sausage patties and dairy-free cream cheese with "Fy Protein," which got its origins in thermal hot springs found in the Yellowstone National Park.
Yellowstone guests will be able to experience the magic of Fy Protein at seven hotels and lodges around the park, which will open on a staggered basis throughout the summer. There, guests can enjoy the maple flavor of the Nature's Fynd meatless sausage as part of the breakfast buffet. Eventually, the vegan meat will be served as part of breakfast bowls, as well. Nature's Fynd vegan cream cheese (in Original and Chive & Onion flavors), along with the original flavor of its vegan breakfast sausage, will also be available for purchase at five general stores around Yellowstone National Park.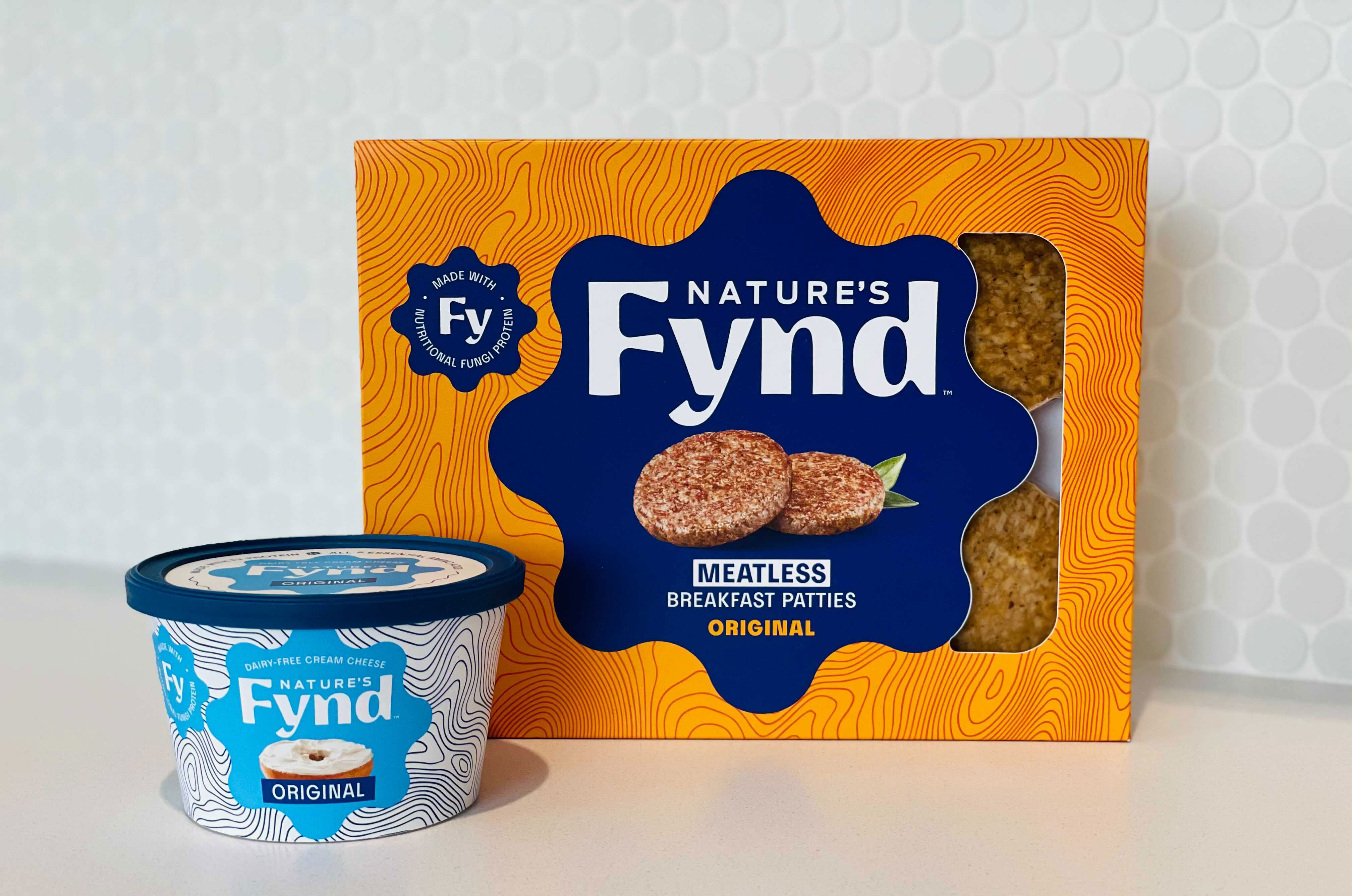 Nature's Fynd
Creating meat and dairy using microbial fermentation, instead of relying on animal agriculture for these food products, is much more environmentally friendly and assures that parks like Yellowstone continue to thrive.
"We're truly having a full-circle moment here at Nature's Fynd. Feeding our growing population in the face of the climate crisis is crucial, and without our initial research with Yellowstone National Park, we wouldn't have been able to become part of the solution with Fy Protein," Thomas Jonas, Co-Founder and CEO at Nature's Fynd, told VegNews. "It's quite remarkable that now our delicious, vegan foods made with Fy are available at the Park—it truly speaks to the power of nature and science coming together to nourish people and the planet for generations to come."
The full list of lodges serving Nature's Fynd are: Canyon Lodge, Mammoth Hot Springs Hotel, Roosevelt Lodge, Old Faithful Snow Lodge, Old Faithful Inn, Lake Yellowstone Hotel, and Grant Village.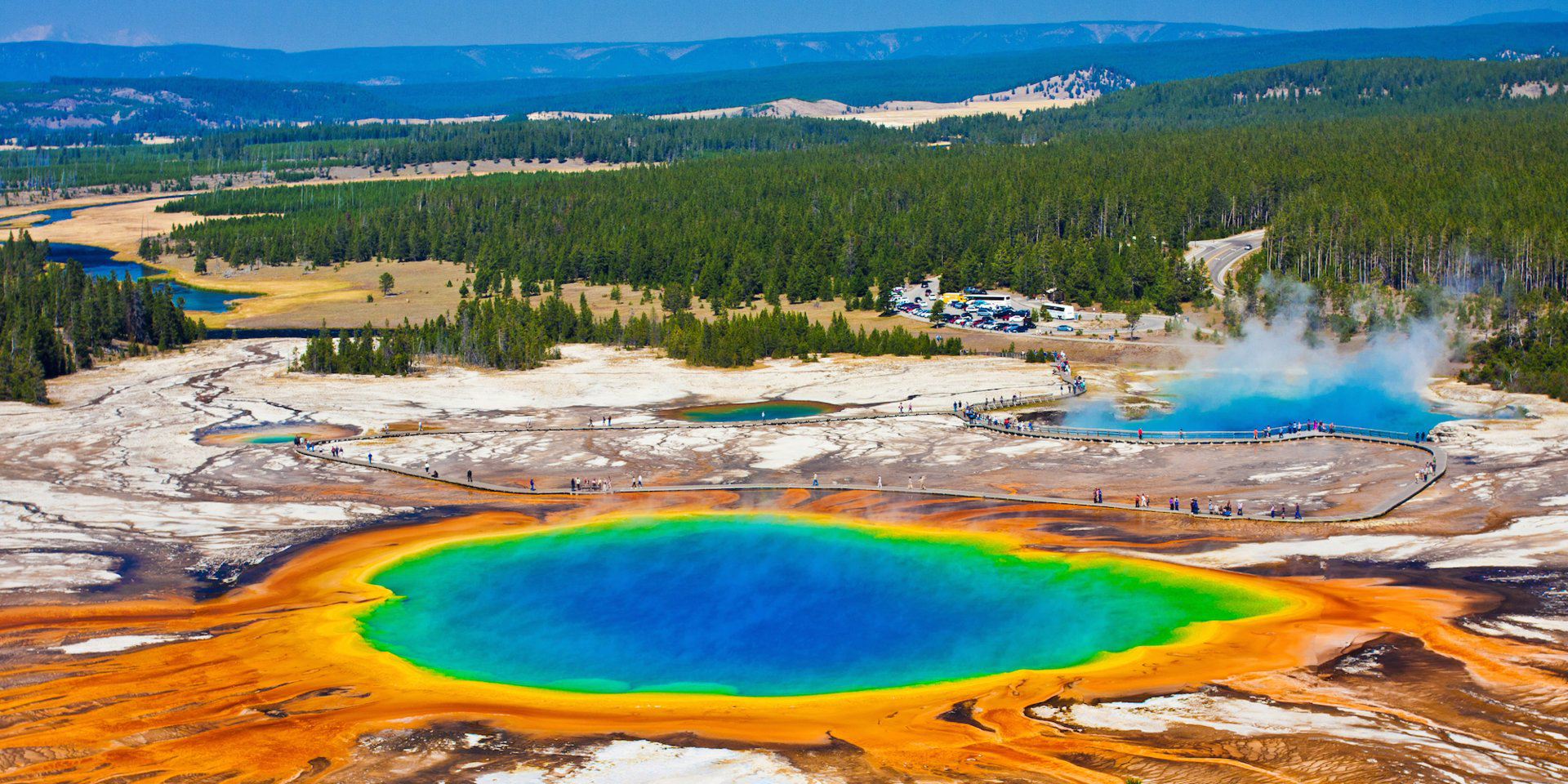 Nature's Fynd's vegan products come home to Yellowstone
Yellowstone plays a pivotal role in the origins of Fy Protein and the debut of Nature's Fynd products at the park give guests some food for thought. In 2008, Nature's Fynd co-founder Mark Kozubal, PhD, stumbled upon a microbe—called Fusarium strain flavolapis— at the park while researching fungal life forms that can survive extreme conditions for NASA. Kozubal isolated the microbe from a sample he collected without harm to the environment and together with the team at Nature's Fynd, created a fermentation technology that produced Fy, an animal-free complete protein that contains all 20 amino acids, vitamins, minerals, and fiber.
Nature's Fynd feeds the microbe simple nutrients in a tray-based system and grows dense networks of mycelium (the root systems of fungi) that form the base for its consumer products. Nature's Fynd is launching its products at Yellowstone at a time when national parks are experiencing a 25-percent increase in attendance—meaning more people can appreciate the beauty of the park while helping to preserve it by choosing environmentally friendly plant-based products.
Nature's Fynd
"It's easy to feel overwhelmed and helpless about climate change. We know that changing our current food system is hard work and demands innovative solutions, but we also know that changing how we eat is something every single one of us can do to mitigate the impact of climate change," Karuna Rawal, Nature's Fynd Chief Marketing Officer, told VegNews. "When visiting Yellowstone National Park, it's important that people see the opportunity to help the planet, not harm. We want our consumers to share in our optimism about the future of our planet and preserve the very place they're visiting. That's why we're thrilled that our delicious, vegan foods made with Fy, our nutritional fungi protein, will be available to park goers."
Yellowstone is also celebrating its 150-year anniversary this year and Nature's Fynd is partnering with Yellowstone Forever, the official nonprofit partner, to ensure that the park continues to thrive for decades to come. Nature's Fynd made a sizable donation to the nonprofit and is sponsoring the sesquicentennial celebration at the Park that will include the 15th Biennial Scientific Conference on the Greater Yellowstone Ecosystem which started on Sunday and will conclude on May 18.
Making sustainable protein with microbial fermentation
Nature's Fynd is part of a new frontier for food production, where microbial fermentation replaces industrial animal agriculture for the benefit of animals, people, and the planet. "We have relied for over 11,000 years on a small group of animals and plants to feed ourselves but as planetary resources become scarcer with the impact of climate change and our population heading toward 10 billion, we need new solutions," Jonas said.
While the majority of large-scale animal agriculture takes places in rural areas, Jonas also notes that the protein Nature's Fynd is creating can be grown just about anywhere, "from a densely populated city like Chicago to remote areas with protein deficits and challenging climate conditions enabling us to grow food where people live versus having to transport it across the country or globe."
Nature's Fynd
In addition to Yellowstone, Nature's Fynd meatless sausage launched last month at Whole Foods Markets in 10 states and its products are available at a handful of other retailers, including Berkley Bowl in Northern California and Fairway Markets in New York City, and Mariano's in Chicago. "Over the coming years, we're excited to bring this scalable, modular technology to other countries so we can produce nourishing foods for people near where they live, further reducing emissions from transporting food across the world," Jonas said.
For more about microbial fermentation, read:
General Mills' First Vegan Cheese Is Made With Animal-Free Whey
These Vegan Calamari Fries Mimic Seafood Through the Power of Fermentation
World's Largest Animal-Free Dairy Factory To Make as Much Milk as 50K Cows