The Care Bears—iconic characters that became plush toys and an animated series—are celebrating 40 years this year. To honor the anniversary, the brand is partnering with Canadian businesses for limited-edition vegan products. Among the food companies commemorating the beloved brand with Care Bears-themed treats include Bunners Bakeshop, Eva's Original Chimneys, and SQUISH Candies.
"We're honored to pay homage to 40 incredible years of the Care Bears, and to provide opportunities for the devoted fan base in Canada to join in on celebrating this landmark anniversary," Mellany Masterson, Head of Nelvana Enterprises (producer of children's animated content), said in a statement. "The enthusiasm and excitement from so many well-known Canadian companies to develop unique Care Bears-themed products and experiences speaks to the power of the nostalgic franchise and how much the brand's values of sharing, caring and togetherness resonates with fans both young and old."
Care Bear-inspired vegan cookies and more
With anniversary collaborations set to launch this summer and fall, food and apparel retail partners include several vegan offerings. Toronto vegan and gluten-free bakeshop Bunners Bakeshop will offer limited-edition rainbow Care Bears sugar cookies, rainbow s'mores squares, mini rainbow birthday cake doughnuts, mini rainbow chocolate chip creamies, and rainbow mini heart cookies with birthday frosting dunking kits at all storefront locations. Founded in 2010, Bunners has become one of Toronto's most beloved bakeries offering all vegan and gluten-free baked goods including cakes, cookies, cinnamon buns, muffins, as well as savory items.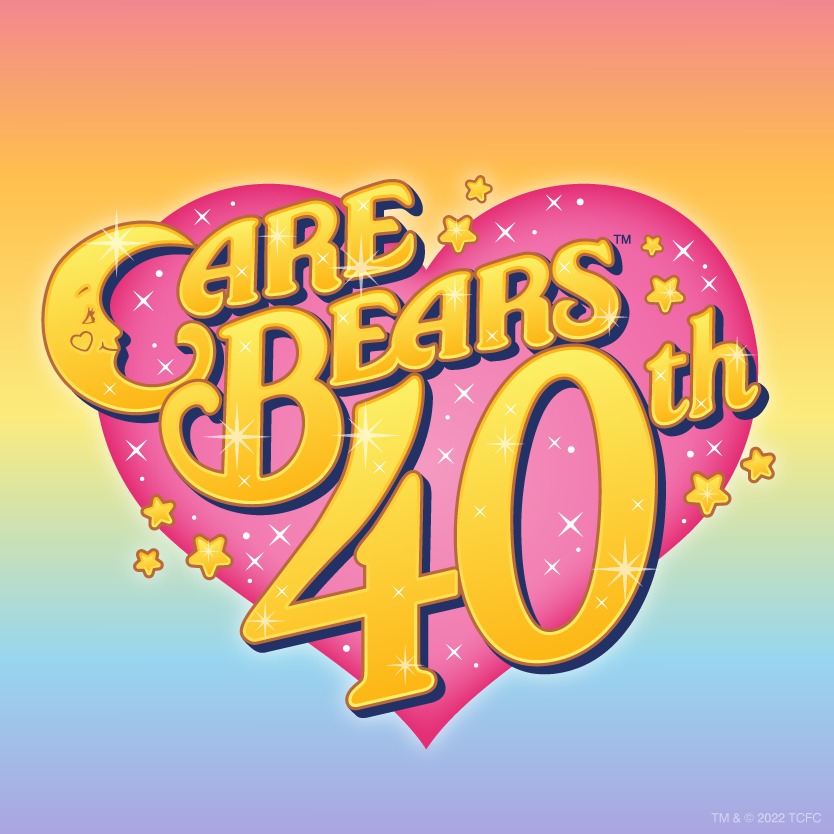 Dessert shop Eva's Original Chimneys—which serves vegan or dairy soft serve in vegan, bread-like Hungarian pastries called Chimney Cones—will offer a lineup of limited-edition Care Bears-inspired Chimney Cones with vegan options at select locations in Canada. The shop currently offers a number of vegan options for Chimney Cones, such as Apple Crumble, Chocolate Almond, PB&J, Berry-licious, and Thai Mango Sticky Rice, along with vegan burgers and tacos.
And gourmet candy brand Squish Candies—which offers vegan gummies—will have limited-edition Care Bears-themed candy and packaging, available through its website for delivery across Canada. Founded in 2014, Squish aims to create a classic candy shop experience for children and adults alike and uses mostly beet sugar to sweeten its candies to guarantee that no bone char (an animal-derived ingredient used as a fining agent in many sugars) is present in its formulations. Squish offers a variety of vegan gummies in-store and online, including baby elephant gummies, sour baby dinosaurs and grapefruit slices, baby sharks, pineapples, alligators, flamingos, and rainbow bears.
In addition to vegan food offerings, the Care Bears partnerships include collaborations with apparel brands such as Peace Collective and Retrokid, which will offer limited-edition Care Bears clothing collections featuring the characters on t-shirts, hoodies, and sweats.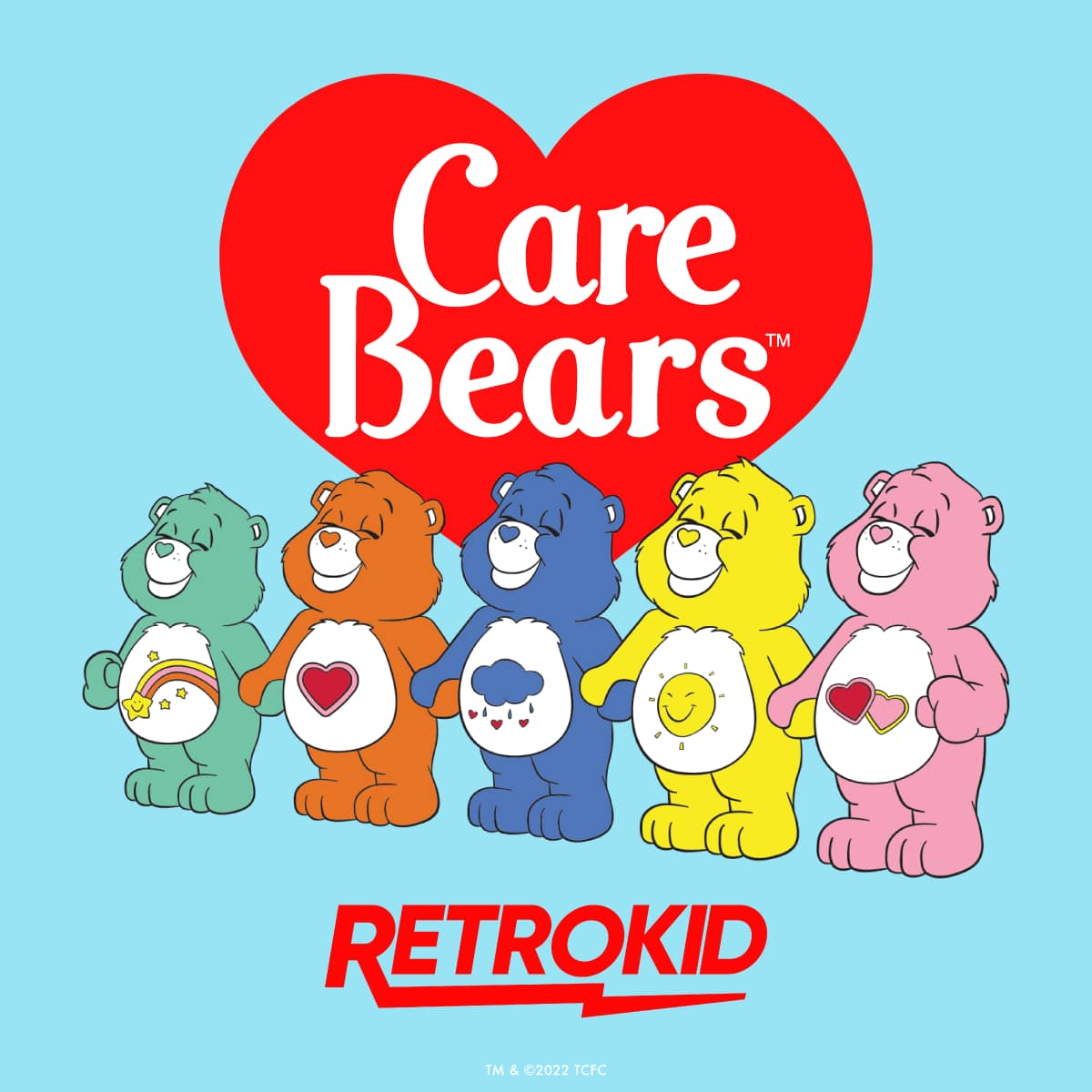 Meet the Care Bears in person
This summer, Nelvana will also be delivering one-on-one time with the Care Bears characters themselves through experiential activations across Ontario, including a Peace Collective x Care Bears event in Toronto's Distillery District on June 25 to celebrate the collection launch and an event at Pride Toronto on June 26 at Church Street Junior Public School. Events will include meet and greets and photo opportunities.
"The Care Bears have always felt at home in Canada, and we are thrilled to have so many exciting collaborations lined up as we celebrate our 40th anniversary this year," Cristina Villegas, Vice President of Licensing for North America, Cloudco Entertainment (owner of the Care Bears brand), said in a statement. "The opportunity to bring sharing and caring to our fans in real life, as well, is always a treat and we look forward to seeing these partnerships come to life."
First introduced in 1982 through a line of greeting cards, the Care Bears have amassed fans of all ages over the last 40 years, and are now featured everywhere from consumer products and plush toys to animated television shows and feature films. Known all over the world for spreading sharing, caring, and togetherness, and with a reach of over one million on social media around the globe, the Care Bears continue to embark on new adventures with their fans.
For more on Canadian vegan brands, read:
This $50 Million Vegan Gummy Candy Brand Is About to Go Public
Sugar-Free Oat Milk Is Now Available at 1,000 Costco and Loblaws Stores
Canada's Vegan Meat Shop Very Good Butchers Plans US Expansion