Jack & Friends is bringing chewy fun to the vegan snacks world with its jackfruit-based jerky. The brand creates its chewy jerky base from both jackfruit and pea protein and brings "friends" to spice up the party. The cleverly named flavors are Jack & Tom (with zesty and spicy contributions from friends tomato and poblano chilis); Jack & Barb (where good pal barbecue takes jackfruit to a new level); and Jack & Teri (a sweeter teriyaki flavor with a hit of ginger).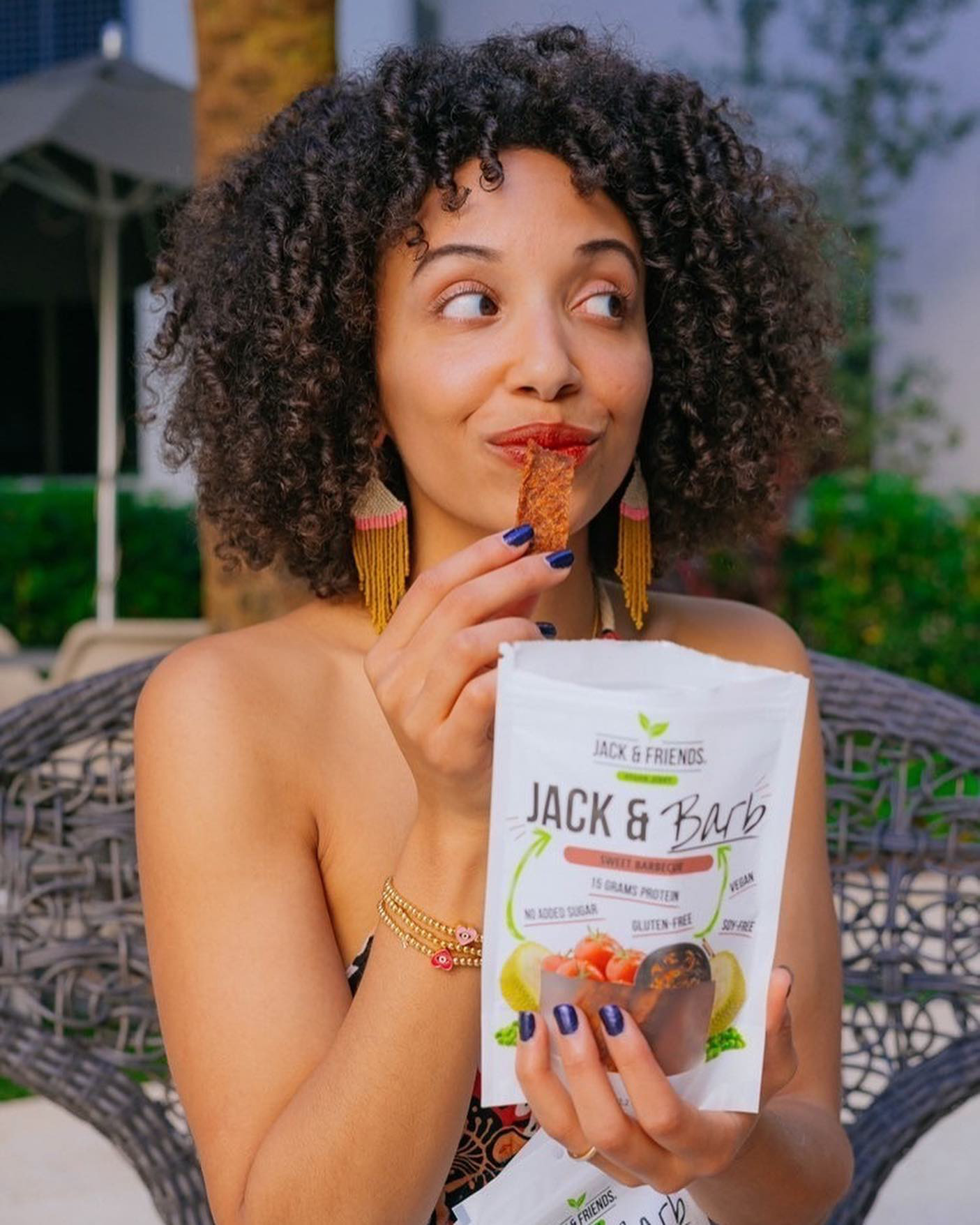 Jack & Friends
The brand got its start at Cornell University where founder Jessica Kwong led the development of the vegan jerky during the ​​2017 Institute of Food Technologists' (IFT) Student Association & Mars Product Development competition. "I wanted to create a product that's inclusive of a variety of diets without sacrificing amazing taste," Kwong said in a statement. "After graduating from Cornell, I decided to turn down a job offer from a multi-billion dollar snack company to follow my passion and set out to make a product that everyone can enjoy without giving up flavor, nutrition, or convenience, and that's how Jack & Friends began."
Jack & Friends' vegan jerky—priced at $7.99 to $8.99 per bag with variety packs available—is available online through digital retail partner BUBBLE and can be found in select independent stores.
For more about vegan snacks, read:
RuPaul Winner Willow Pill's Cookie Bars
Trader Joe's Peanut Butter Caramel Popcorn
World's First Dairy-free Cheese Balls