The world of vegan snacks just got a gut-friendly chocolate chip cookie boost thanks to Willow Patterson—known by her stage name "Willow Pill." That's because Patterson—the winner of season 14 of RuPaul's Drag Race—partnered with vegan brand BelliWelli to create a new chocolate chip flavor of its vegan, probiotic-packed snack bars, which are formulated specifically to be easy on people with irritable stomachs.
Patterson is a longtime advocate for normalizing conversations around Irritable Bowel Syndrome (IBS), including on-air during RuPaul's Drag Race. Her Pride Month collaboration with BelliWelli also includes a sweatshirt that features the brand's catchphrase "Hot Girls Have IBS."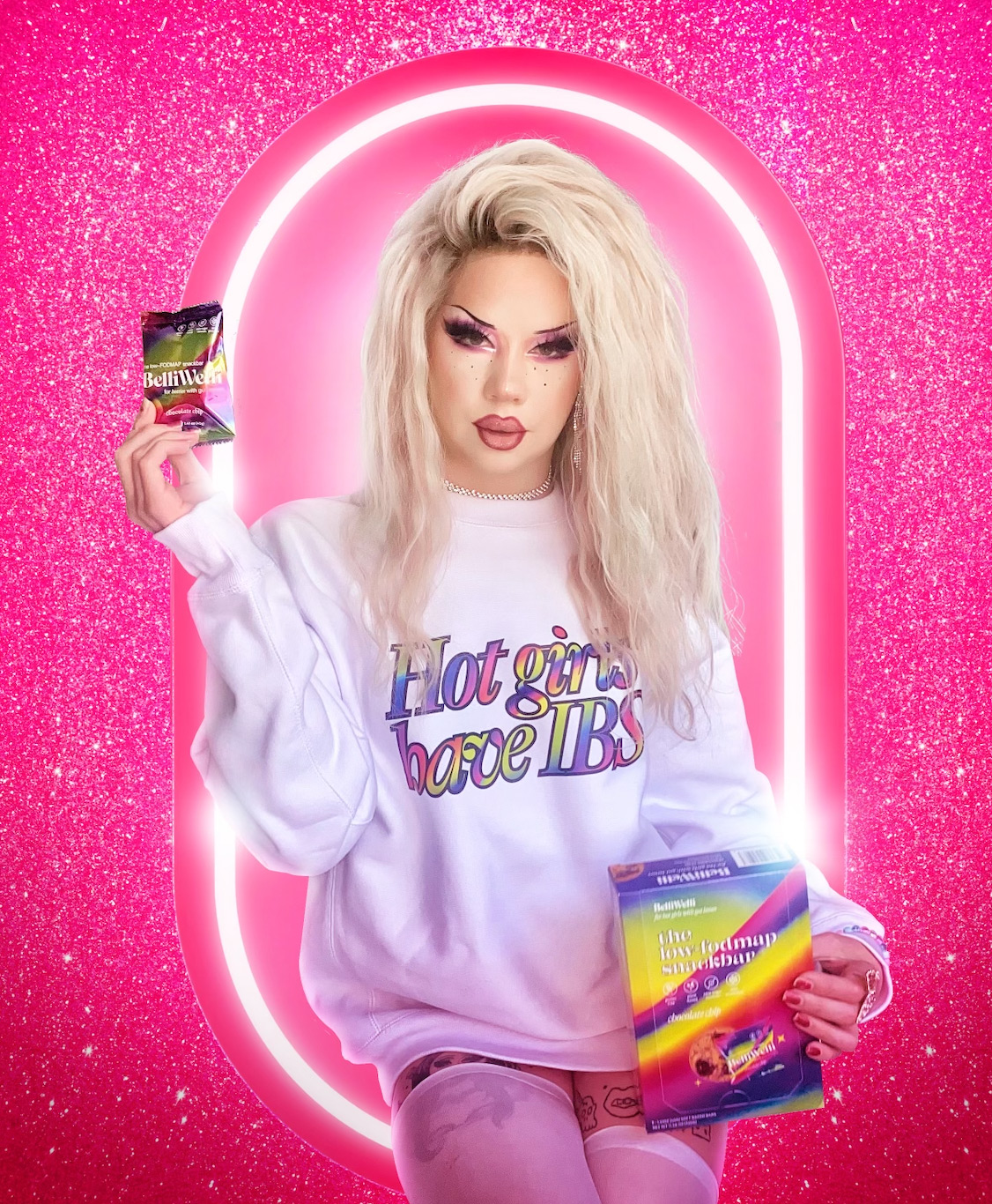 BelliWelli
"What attracted me most to BelliWelli was the good ingredients in the snack bars, and their willingness to have some fun and joke about gut issues," Patterson told VegNews. "They have coined the phrase 'Hot Girls Have IBS' and are normalizing the conversation while also providing a tasty treat that won't hurt your stomach."
From Birthday Cake to Strawberry Shortcake to Blueberry Muffin, BelliWelli already offers a variety of low-FODMAP snack bar flavors and the new flavor is sure to please fans. "Chocolate chip is a flavor their community had been asking for so we had to give the people what they wanted," Patterson said.
Hot girls with IBS and everyone else can pre-order BelliWelli's new chocolate chip snack bars here. A portion of sales from the limited-edition sweatshirts will go to benefit Patterson's chosen organization, Chicago House, which is dedicated to empowering persons living with or vulnerable to HIV/AIDS to lead healthy and dignified lives.
For more about vegan snacks, read:
Trader Joe's Peanut Butter Caramel Popcorn

World's First Dairy-free Cheese Balls

Minions HIPPEAS Chickpea Puffs