The 2022 James Beard Media Award winners include two influential vegans—which shows just how far the culinary world has come to bring vegan and plant-based professionals into the mainstream. Celebrated for the first time in Chicago, the 30-year-old media awards honored food authors, broadcast producers, hosts, journalists, podcasters, and social media content creators.
At this year's awards, the Book Award for Vegetable-Focused Cooking went to Joanne Lee Molinaro for her cookbook, The Korean Vegan Cookbook: Reflections and Recipes from Omma's Kitchen. Molinaro's debut cookbook, an instant New York Times bestseller, shares a collection of her favorite Korean dishes, some traditional and some reimagined, as well as narrative snapshots that have shaped her family history.
"Throughout this book journey, I've been proud of how I haven't cried even once at a single public event. Well, that streak ended tonight. In the most public way ever. How could I not cry when my mom and dad were there to watch their stories being loved and recognized?" Molinaro posted on Instagram the night she won the award. "Many Korean American women came up to me and told me how they've been rooting for me, Korean to Korean, how much it means to them to see a Korean American woman's book nominated and then win a James Beard. I am so humbled by this idea—that I am making Korean people proud of me, that you feel seen through my parents' stories and my love of doenjang chigae."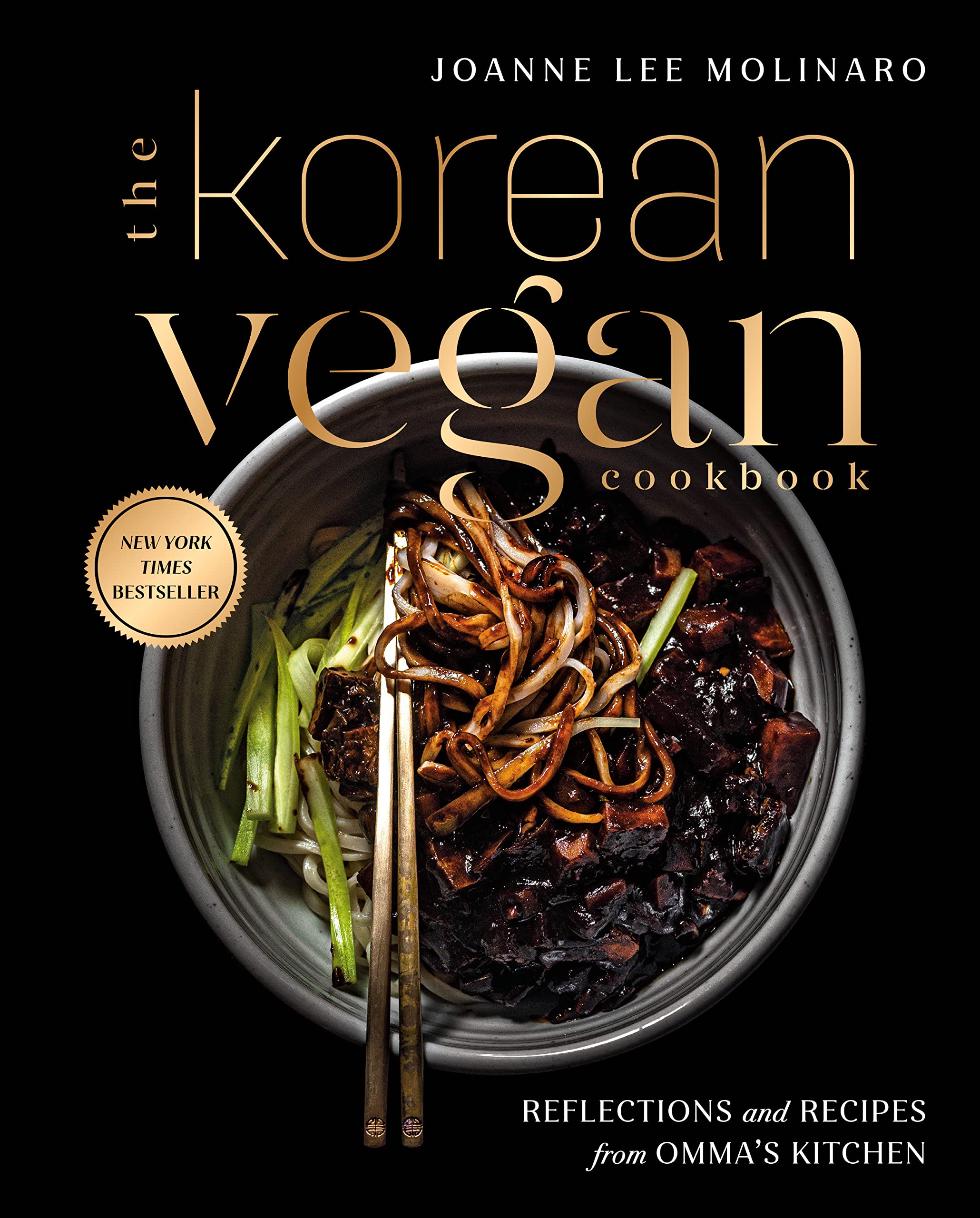 The Korean Vegan
Vegan TikTok star wins big
The Broadcast Media Award for Social Media Account went to Alexis Nikole Nelson for her TikTok and Instagram account called BlackForager, where she shares her knowledge and advice about foraging for food. The broadcast media award is open to all works in English—social media, radio, television broadcasts, podcasts, documentaries, online sites—covering food and beverage topics appearing widely for the first time.
"As a lover of all things food culture, the James Beard Awards have always been a beacon in the distance. A shiny light made of food stories, excellent word choice, and all things delicious," Nelson posted on Instagram. "To be invited into said light, especially at a time where the foundation is making sure that there is room at the table for all cultural culinary expression and history, I just …wow. Words fail me! Like they did on stage! I called myself a candy apple brought to life by a spell! Who let me say words into a microphone!"
And in the journalism category, the Craig Claiborne Distinguished Restaurant Review Award went to Soleil Ho, the restaurant critic for the San Francisco Chronicle for three articles including one about the plant-based Impossible Nuggets: "Impossible's New Vegan Nuggets Taste Better than McNuggets. Sadly, that's not Saying Much." The award recognizes "discerning criticism that contributes to a larger discourse on cuisine or restaurants."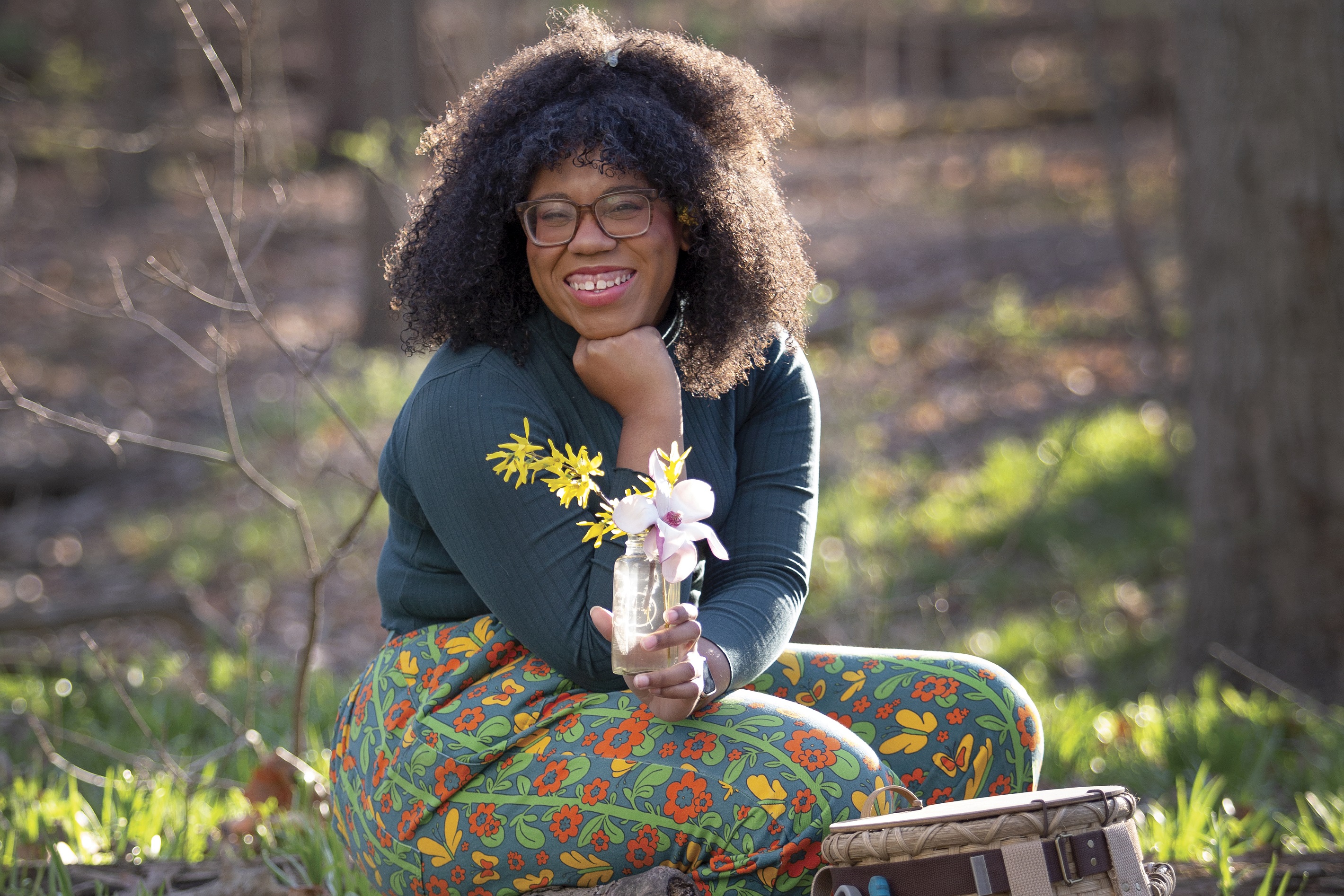 Tim Johnson
James Beard House hosts vegan dinners
The James Beard Foundation Awards are annual awards presented by New York City's James Beard Foundation, a nonprofit organization with a mission to celebrate and support the people behind America's food culture. In recent years, the James Beard Foundation has begun to elevate vegan chefs, too.
In 2019, the James Beard House—which hosts culinary events—hosted a vegan dinner highlighting the cuisine of Las Vegas, a collaboration between The James Beard Foundation and Diana Edelman, founder of media brand Vegans, Baby. The dinner featured dishes cooked by five Las Vegas chefs: Andrew Carroll of CATCH Las Vegas; Brian Howard of Sparrow + Wolf; Oscar Amador of EDO Gastro Tapas & Wine; and Vincent Pellerin and Yuri Szarzewski (both from EATT Gourmet Bistro).
"The James Beard Foundation is absolutely thrilled and honored to partner with Vegans, Baby and founder Diana Edelman to highlight a group of chefs and restaurants that are not only heating up the Vegas dining scene, but who are also using their unique culinary voices to create fabulous vegan dishes for this one-night-only James Beard House experience," Izabela Wojcik, director of programming at the James Beard House, said in a statement at the time.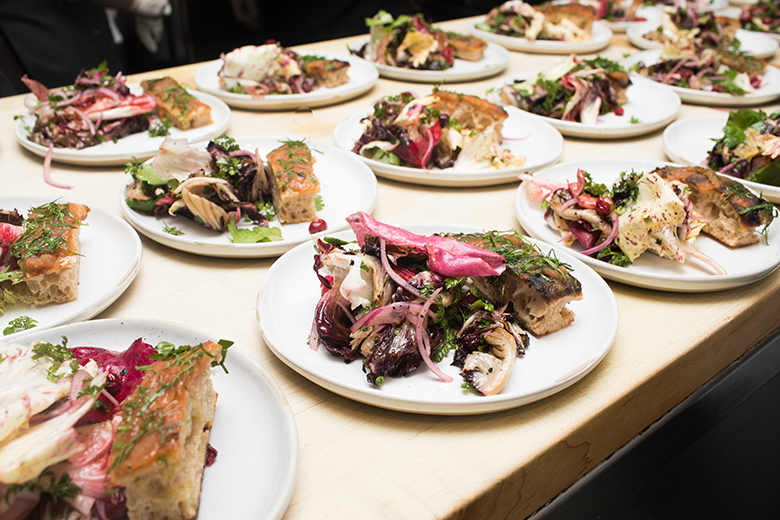 That same year, the James Beard House launched a monthly vegan dinner series featuring various chefs from around the country. The dinner series offered themed evenings, including Classic French Vegan by chef Brian Loiacono, for example, which offered dishes such as Winter Vegetable Petits Farcis, Tartelette aux Champignons (mushroom tartlet with black garlic and mochi); and Poire au Concombre (poached bosc pear with cucumber sorbet and black sesame crumble). Other themed evenings included NYC Glamor in March, Vegan Pioneer in April, Pacific Northwest Vegan in May, and Seasonal Summer Vegan in June.
Previously, in 2018, the house hosted an all-vegan dinner featuring female vegan chefs, winemakers, and proprietors to celebrate International Women's Day. Trade organizations Women Chefs and Restaurateurs and Women of the Vine & Spirits (WVS) partnered to host the celebratory event in New York City.
For more about vegan chefs, read:
Meet the Chefs on Food Network's First Vegan Episode of 'Beat Bobby Flay'
Chef Matthew Kenney Expands His Restaurant Empire to 57
Gordon Ramsay Welcomes First Vegan Chef to 'Hell's Kitchen' Competition