Hospitality brand Selina, which specializes in digital nomad-style hotels, is partnering with Israel-based vegan meat brand Redefine Meat to bring more plant-based options to the hospitality brand's 155 hotels worldwide. Selina's ultimate goal is to create a plant-based version of every menu item at all locations in an effort to meet the growing interest in vegan lifestyles of Millennial and Gen Z travelers.
Selina's menus will feature Redefine Meat's New-Meat product line, which offers whole-cut vegan meats such as beef and lamb flanks as well as ground meats made using proprietary and patented 3D printing and AI technologies. Redefine Meat launched one of the first whole-cut vegan steaks made using 3D printing technology just one year after it was founded in 2018. The brand says the new partnership with Selina hotels opens up Redefine Meat to a much broader global audience, bolstering its pursuit to become the world's largest meat company.
Selina menus featuring New-Meat start rolling out this month starting with two Selina hotel restaurants: Selina Tel Aviv Beach in Israel, and Selina Camden in London, United Kingdom. Selina's chefs are now utilizing New-Meat products such as beef and lamb flank cuts, as well as plant-based burgers, sausages, lamb kebabs, and ground beef, to create new dishes without animal products. Already veganized meals include the PowerPlant burger with smashed avocado, Korean-style pulled Redefine Beef brisket taco, and Shakshuka with spicy merguez sausage.
"The Selina brand has strong [environmental, social, and governance] values, ​which is crucial to our young and environmentally conscious audience. As a result, we always challenge ourselves to push the boundaries of the conventional hospitality market, to ensure we continue to provide guests with truly unique and high-quality, sustainable experiences," Rafael Museri, Selina's co-founder and Chief Executive Officer, said in a statement. "Our partnership with Redefine Meat marks an exciting and important milestone—perfectly supporting our commitment to move the portfolio towards more plant-based menus, with 100 percent of our menus available plant based at all our locations globally around the world."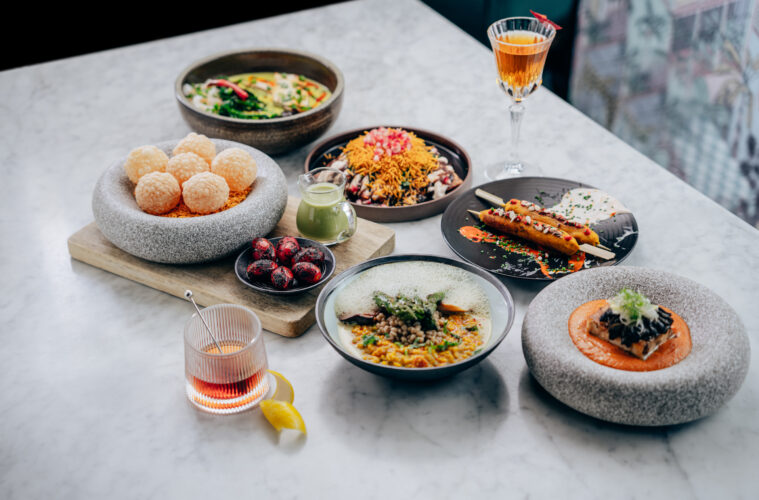 Selina
Selina caters to environmentally conscious millennials
According to a 2021 report by market research firm The NDP Group, Millennials and Gen Z are driving the growing demand for alternatives to dairy and meat because of their interest in better health, sustainability, and animal welfare and their knowledge of the benefits of a vegan diet in these areas. Research conducted earlier this year by UK-based dairy co-operative Arla also indicated that nearly half of the Gen Z demographic is "ashamed" of ordering dairy milk in public.
Both Selina and Redefine Meat share a joint vision of environmental responsibility and are appealing to an audience that is increasingly knowledgeable about the environmentally damaging effects of animal agriculture and looking for alternatives. Selina caters to the needs of a growing segment of travelers, digital nomads, and remote workers, mostly within the Millennial and Gen Z generations. While the hospitality brand's previous brand standard for plant-based menu items was merely 25 percent, Selina has realized that there is a need for more animal-free options to bring itself in line with its mission and the needs of its guests.
In addition to its commitment to offering more vegan options, Selina currently operates a fully plant-based restaurant, called Powerplant, in the Camden neighborhood of London, which opened last year. Housed inside a Selina hotel, the Powerplant restaurant serves vegan dishes such as watermelon tartare, cauliflower katsu curry, cheeseburgers, and green lasagna. Selina hopes to soon bring the Powerplant concept to Europe and the United States.
At its hotels, Selina is unique in that it blends hotel-style accommodation with coworking, recreation, wellness, and local experiences. Founded in 2014, each Selina hotel is designed in partnership with local artists, creators, and tastemakers in an effort to bring new life into existing buildings in interesting locations around the world—from urban cities to remote jungles. There are currently more than 155 open or secured locations across 25 countries and six continents.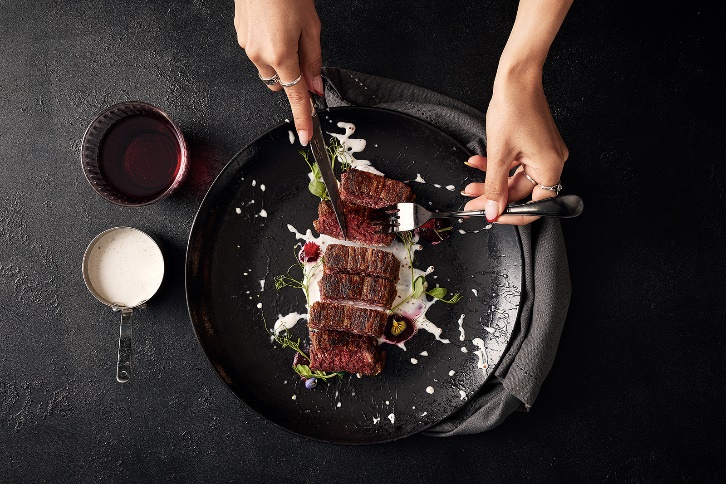 Redefine Meat
Redefine Meat makes vegan meat to save the world
Similarly, Redefine Meat caters to environmentally and ethically conscious consumers. The brand is on a mission to offer New-Meat with the same flavor, texture, and versatility as animal meat by harnessing technology instead of animals.
And because its products are made from plants, they save up to 96 percent in water usage, require 98 percent less land, and generate up to 91 percent less greenhouse gas emissions when compared to traditional beef production. Redefine Meat's New-Meat is currently available in hundreds of restaurants, delis, and butcher shops across Israel, UK, the Netherlands, and Germany.
"We're working towards fulfilling a grand vision, which is to make Redefine Meat the largest meat company in the world—and our collaboration with Selina allows us to bring New-Meat to a much broader global audience and take another step towards that," Eshchar Ben-Shitrit, CEO and co-founder of Redefine Meat, said in a statement. "We are truly excited to have found a perfect partner in Selina, and the opportunity to bring a range of culinary New-Meat experiences to Selina's guests, whether they be vegetarians, vegans, or meat-eaters who care about the environment."
For the latest vegan news, read:
How Burger King Austria is Making Vegan Whoppers the Norm
How These Startups Are Making Vegan Hard-Boiled Eggs
A Vegan Fungi Protein Bioreactor Is Aboard the New SpaceX Mission