In an unprecedented move, the Turkish Ministry of Agriculture and Forestry has banned the production and sale of vegan cheese alternatives that look like traditional dairy cheese. Legislation in Turkey already says that the term "cheese" cannot be used to describe dairy-free alternatives because it might mislead consumers.
In its latest update to the Turkish Codex Food Regulation, the ministry stated that "products that give the impression of cheese cannot be produced using vegetable oil or other food ingredients." The new amendment notes that even vacuum packaging is evocative of traditional dairy cheese and could mislead consumers.
According to the Vegan Association of Turkey (TVD), producers of vegan cheese have recently reported that they can no longer sell their products. Companies producing vegan cheese are being fined and vegan cheese products have been withdrawn from the market, leaving consumers without access to these products. As such, TVD has filed a lawsuit against the Turkish Ministry of Agriculture and Forestry for banning the production and sale of vegan cheese. TVD considers the ban a violation and loss of rights for consumers and manufacturers across the country.
"Attempting to stop the production of plant-based products with a regulation article and withdrawing the products in the market violates the right of access to food of all consumers who have adopted a vegan lifestyle," TVD said in a statement.
The association took legal action because, despite TVD's previous requests to meet with the ministry, they claim the government has not taken any steps towards revoking the legislation. TVD also joined a vegan cheese manufacturer in taking separate legal action against the Council of States as a result of the ban.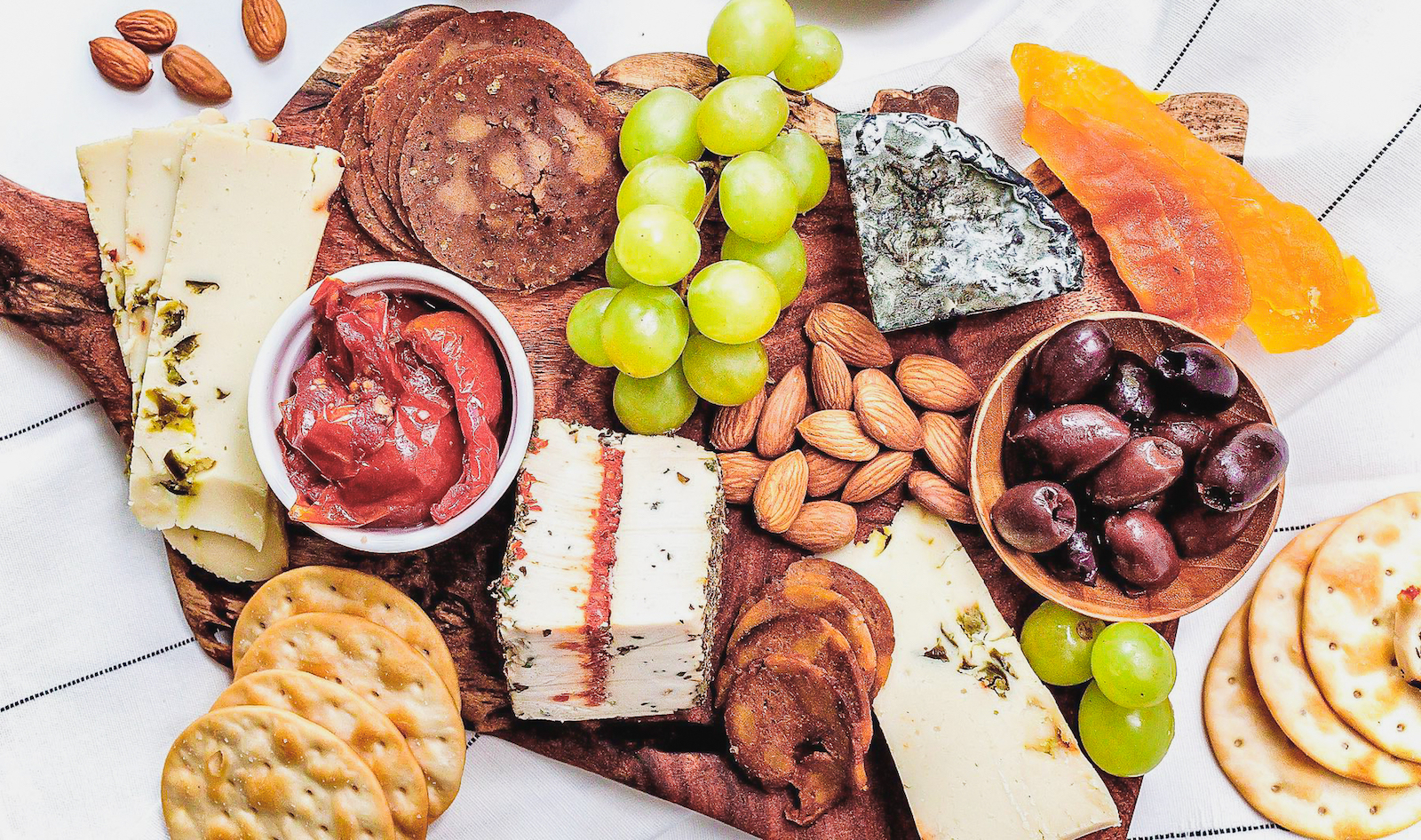 Rebel Cheese
"Although the aforementioned bans are reflected as measures taken to protect consumer rights and prevent adulteration/deception, they directly prevent consumers from accessing these products without providing constructive suggestions and solutions at the point of solving the problem," TVD said. "This means an arbitrary and disproportionate limitation of fundamental rights and freedoms by the administration and interference in the lifestyle of individuals."
The association has created a Change.org petition to show public support against this unprecedented ban. The petition has been circulating on social media with the hashtag #LiftBanOnVeganCheese.
The war on vegan food labels
The vegan cheese ban in Turkey is the latest in a growing number of bans and lawsuits regarding the making and labeling of vegan and plant-based products. Recently, France banned the use of terms like "steak" and "burger" on plant-based foods produced in the country—a ruling that was backed by the French animal agriculture lobby groups.
"It will not be possible to use sector-specific terminology traditionally associated with meat and fish to designate products that do not belong to the animal world and which, in essence, are not comparable," the official decree says.
In 2020, the European Union (EU) rejected a similar proposal to restrict the use of terms on products that do not contain animal meat, so terms like "burger" and "sausage" can still be used on vegan products. Backed by the EU's meat lobby, the proposed amendment was introduced under the auspices of dispelling confusion around the use of meat-related terms on vegan and vegetarian products.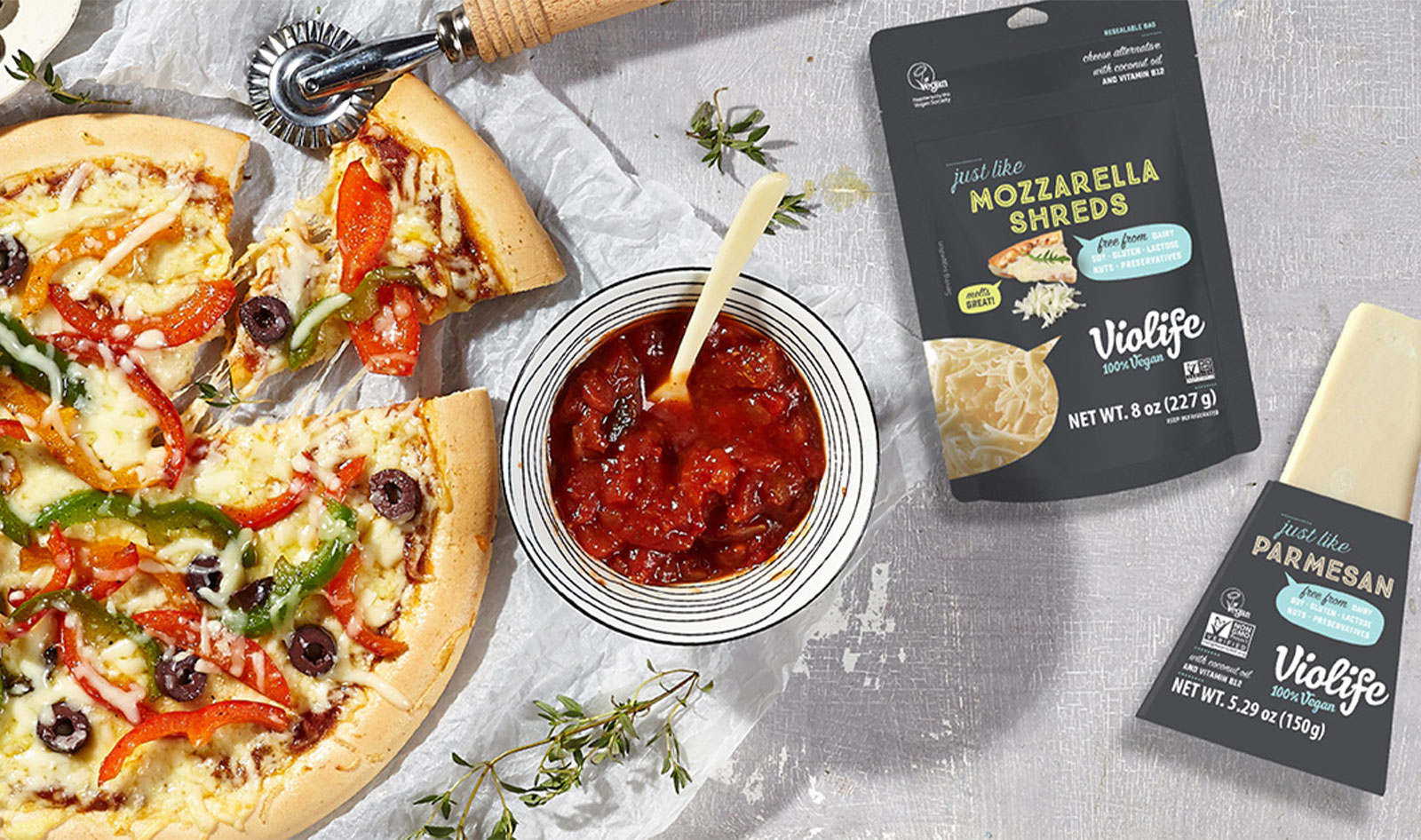 Violife
"Consumers are in no way confused by a soy steak or chickpea-based sausage, so long as it is clearly labeled as vegetarian or vegan," Camille Perrin, the senior food policy officer at the European Consumer Organization, said in a statement at the time. "Terms such as 'burger' or 'steak' on plant-based items simply make it much easier for consumers to know how to integrate these products within a meal."
And in 2021, the EU also rejected proposed legislation from dairy lobby groups that would have further censored dairy-free labels. Terms such as "almond milk" and "vegan cheese" are already banned on products in the EU, but the proposed legislation would have further restricted dairy alternatives from using descriptive terms such as "yogurt style" and "cheese alternative."
Support for plant-based dairy and meat
Stateside, a similar battle has been waged against producers of dairy-free products by those with dairy industry interests. In recent years, the so-called Dairy Pride Act has been circulating in Congress, legislation that aims to limit the terms plant-based products can use, claiming that using the word "milk" on dairy-free products is misleading to consumers.
In 2020, vegan brand Miyoko's Creamery—which makes dairy-free products such vegan butter and cashew-based cheese—secured a victory against the dairy-producing State of California. Miyoko's Creamery filed a lawsuit against the California Department of Food and Agriculture (CDFA) after the agency demanded the brand remove certain terms such as "dairy" and "butter" from its packaging, despite the company's clear labeling of the products as "vegan" and "made with plants." The CDFA also demanded that Miyoko's cease using the term "cruelty-free" to describe its vegan butter and instructed the brand to remove an image of a woman hugging a cow from its website—a photo that was taken at Rancho Compasión, a farmed animal sanctuary founded by the vegan brand's owner Miyoko Schinner and her husband.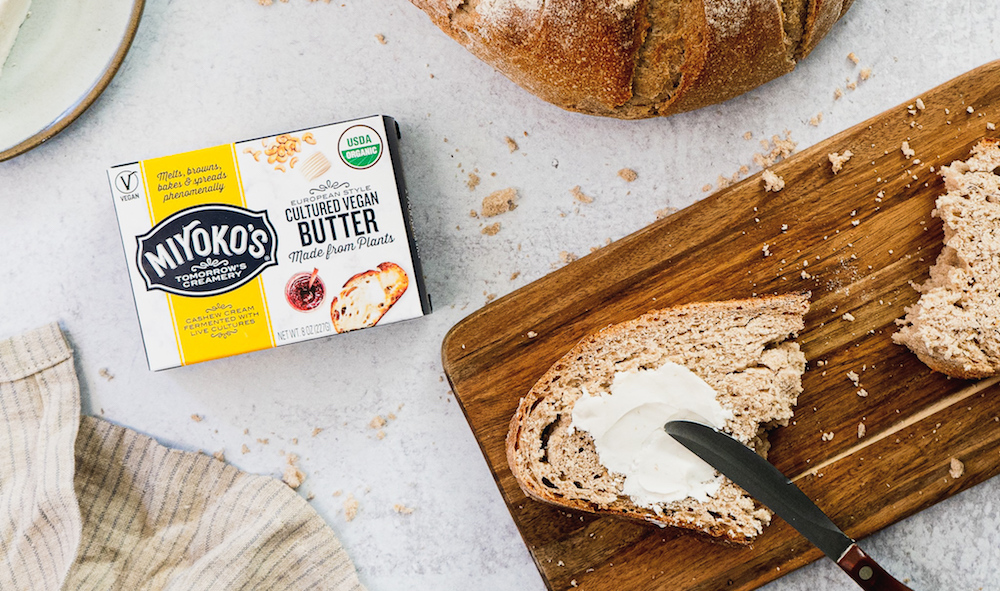 Miyoko's Creamery
In August 2020, United States District Court Judge Richard Seeborg granted the vegan company a special court order to block the State of California from enforcing its demands, explaining that Miyoko's use of "butter" is entitled to protection under the First Amendment.
Similarly, vegan meat brand Tofurky recently won a major lawsuit victory against a controversial labeling law in the state of Louisiana that aimed to limit the use of certain terms for animal-derived meat products. The law went into effect on October 1, 2020, and imposed up to a $500 fine per day for every marketing use of terms such as "burger" and "sausage" on plant-based meat products, even with proper qualifiers such as "vegan" or "meatless."
"Louisiana's labeling law was a clear and unconstitutional attempt to protect the animal agriculture industry from competition amidst the growing market for foods not derived from slaughtered or confined animals, which don't carry the same risks to human health, animals, and the environment," Animal Legal Defense Fund Executive Director Stephen Wells said in a statement at the time. "Under the First Amendment, companies are entitled to market and label their products in truthful ways that consumers will recognize and that aligns with their values."
For the latest vegan news, read:
Oatly Is Giving Away 16,000 Vegan Ice Cream Bars in These 4 Flavors
America's Youngest Yogi Just Opened a Vegan Food Truck
Impossible Foods Is Expanding School Lunch Menus With 2 Easy Options