For nearly 30 years, vegan mainstay Uptown Veg brought healthy, plant-based fare to East Harlem, and now, the beloved vegan restaurant is expanding with two new locations. The recently opened Uptown Veg II serves as a new express location specializing in juices, salads, and to-go orders. Located less than a mile from its full-service storefront, Uptown Veg II offers outdoor seating and will expand the original menu with vegan brunch offerings.
On June 10, 2023, Uptown Veg will also make its way to Brooklyn, with a new outpost opening in Bedford-Stuyvesant. The new location will offer the same menu as the Uptown Veg flagship so hungry Brooklynites can feast on veggie burger wraps, chicken curry, vegetable stir fry, macaroni and cheese, Philly cheesesteak sandwiches, and more. Customers visiting the Brooklyn outpost can also expect an outdoor patio and a selection of vegan wine and beer.
"I know Uptown Veg will be welcomed in Brooklyn," co-owner Jasmine Myrick tells VegNews. "A lot of our customers travel from Brooklyn to Harlem to buy food for the week. Even the landlord is excited—[local residents] really need a healthy food space in the neighborhood."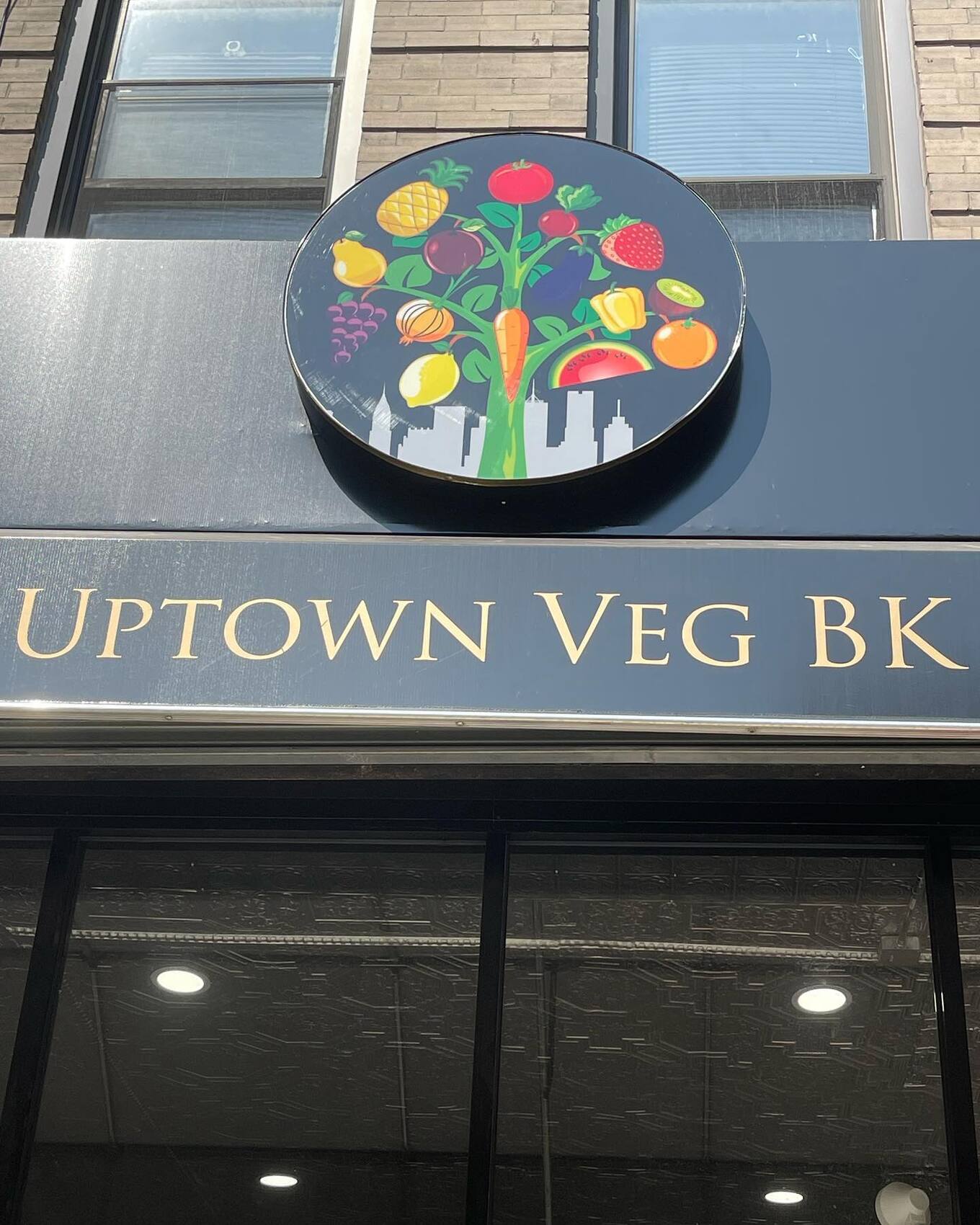 Uptown Veg
The borough also has personal significance to Myrick and her dad, co-owner Davie Simmons. Not only was Myrick born and raised in Brooklyn, Simmons also attended high school in Bedford-Stuyvesant after his family immigrated to the United States from Georgetown, Guyana.
Uptown Veg brings healthy vegan food to Harlem
Founded in 1994 by Simmons, Uptown Veg was first established to bring healthy vegan food to East Harlem. Simmons, a long-time vegetarian, often frequented a local vegan restaurant for meatless fare, but soon grew tired of the eatery and its lack of consistency, as menu items constantly disappeared and reappeared without notice.
Fueled by his struggle to find vegetarian meals and the lack of healthy options in Harlem, Simmons took matters into his own hands. The entrepreneur found himself slinging veggie burgers, lentil and split pea soups, and juices out of a small, "hole-in-the-wall" storefront. And soon after, he enlisted the help of his then teenage daughter, Myrick.
While a majority of residents in the surrounding communities weren't vegan, they expressed genuine curiosity about Simmons' menu. Myrick recounts customers asking about the restaurant's vegan options and expressing excitement when learning about the plant-based ingredients used. Within a year, Uptown Veg outgrew its original location and relocated to the East Harlem flagship that locals—and prominent figures such as New York City mayor Eric Adams and political activist Angela Davis—frequent today.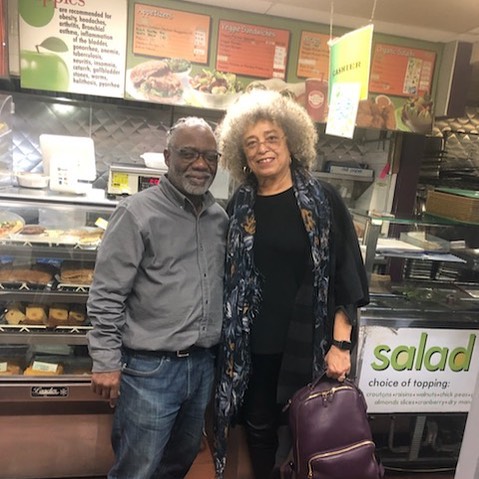 Uptown Veg
Vegan food for all
Nearly 30 years after first opening in Harlem, Uptown Veg remains steadfast in its commitment to make plant-based food, and veganism, more accessible.
"My goal for Uptown Veg is to encourage other people [to adopt] a vegan lifestyle," Myrick says. "A lot of the time, people feel nervous about being vegan or vegetarian. I always have conversations with people, and I say, 'Listen, you can take it little by little and really get to know the food.'"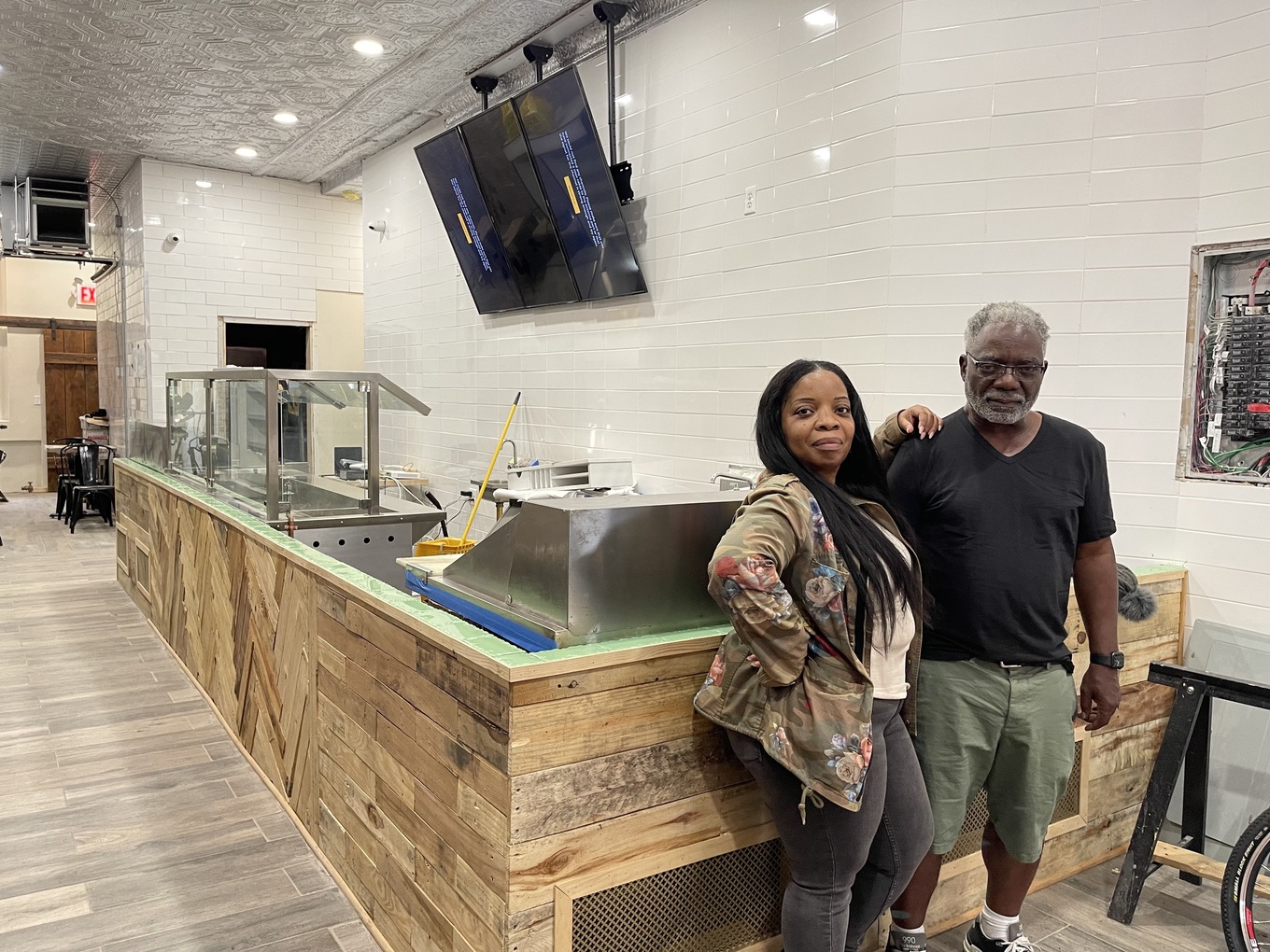 Uptown Veg
And the restaurant's wide variety of vegan options ensure there's something for everyone—including vegan meats and prepared vegetable dishes by the pound.
"At Uptown Veg, we really love to offer everything, not just burgers, but full vegan meals. If you're not into soy and seitan, we have meals prepared with just vegetables," Myrick says. "We [want to] bring others into veganism. It's just about eating healthier and taking it one step at a time."
In addition to expanding Uptown Veg with the new locations, Myrick dreams of a national expansion of the concept through franchising opportunities.
Uptown Veg fights hunger
While local residents and visiting tourists can count on Uptown Veg for healthy vegan fare, Simmons and Myrick take extra care to ensure unhoused neighbors are never forgotten.
The restaurant's flagship location is known for serving the local unhoused community every night, seven days a week. And such outreach has already begun at Uptown Veg II, with plans to expand efforts into Bedford-Stuyvesant when its second outpost opens on June 10, 2023.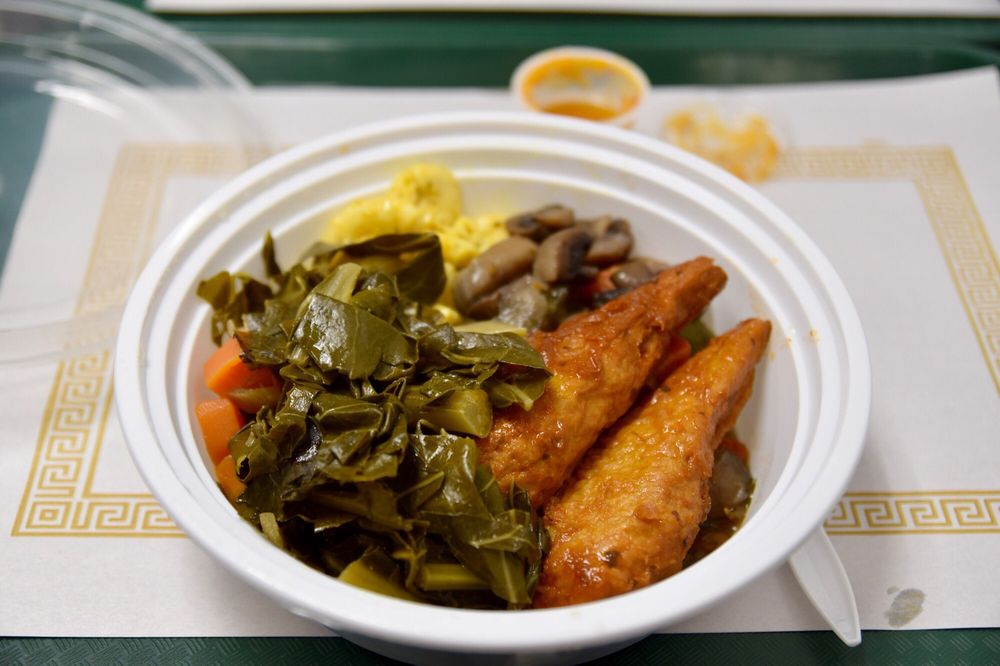 Ali V/Yelp
In recent years, the number of unhoused New York City residents reached the highest level since the Great Depression. As of March 2022, 48,524 people across New York City were unhoused.
"When we say we want to feed the community, we really mean everyone," Myrick said. "We feed the unhoused every night. [We're not working off of] grants or stipends, this is just what we do."
For the latest vegan news, read: