The American Heart Association (AHA)—a nonprofit heart health organization—is being sued by animal advocacy group Animal Outlook over the AHA's use of its "Heart-Check" certification mark on certain meat products that companies pay AHA to use.
The lawsuit alleges that, in exchange for a fee, AHA allows companies to display the AHA mark on certain meat products and market them as "heart healthy." This is counter to AHA's prior warnings about meat and misleads the public about the health effects of consuming meat. The lawsuit further alleges that AHA promotes its Heart-Check certification program as using standards more stringent than the government's standards to certify beef, when, in fact, AHA only uses the government's minimum standards.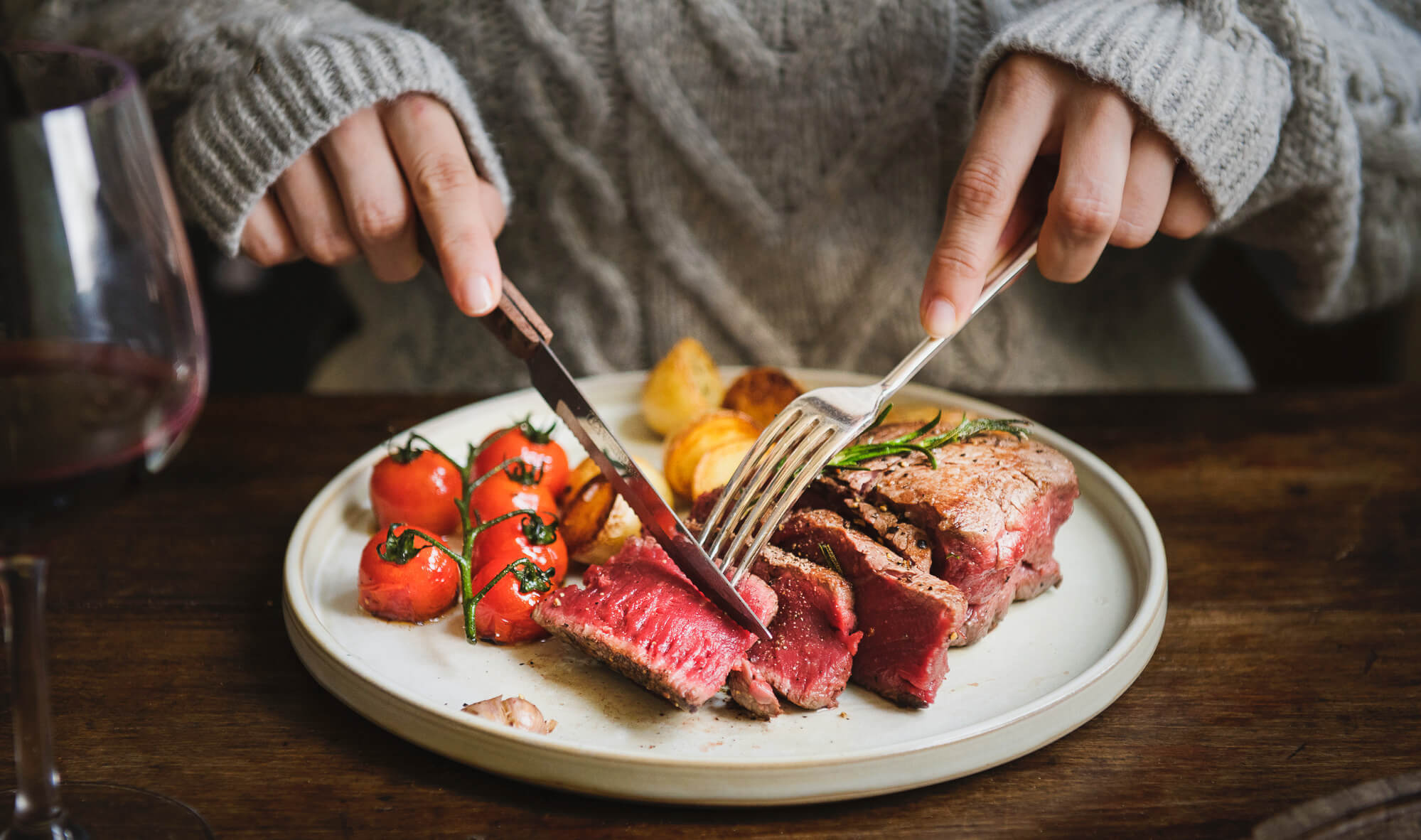 Earlier this month, a peer-reviewed journal published on behalf of AHA recognized that "higher meat intake [is] associated with atherosclerotic cardiovascular disease [ASCVD]." That same journal also acknowledged "biochemical links between dietary meat and ASCVD." This is consistent with AHA's past recognition of the negative effects of red meat. In 2021, for example, the AHA stated that "in general, red meats (such as beef, pork, and lamb) have more saturated fat" than other protein sources and that "saturated fats can raise your blood cholesterol and increase your risk of heart disease."
And in 2018, the AHA released research that cautioned against meat consumption, stating that consuming animal fat could increase one's risk of death by 21 percent while eating unsaturated fats from plants decreased the risk of overall mortality by 16 percent. "Our results emphasize the importance of the source and quantity of monounsaturated fatty acids in the diet," study co-lead author Marta Guasch-Ferré, PhD, said in a statement. "We should eat more monounsaturated fatty acids from plant sources and less monounsaturated fatty acids from animal sources."
Heart-healthy logo on meat misleads consumers
Given AHA's recognition of these health effects, Animal Outlook sent a letter to AHA in late 2021, asking the organization to stop the process of certifying these products as heart healthy in exchange for a fee, but AHA refused.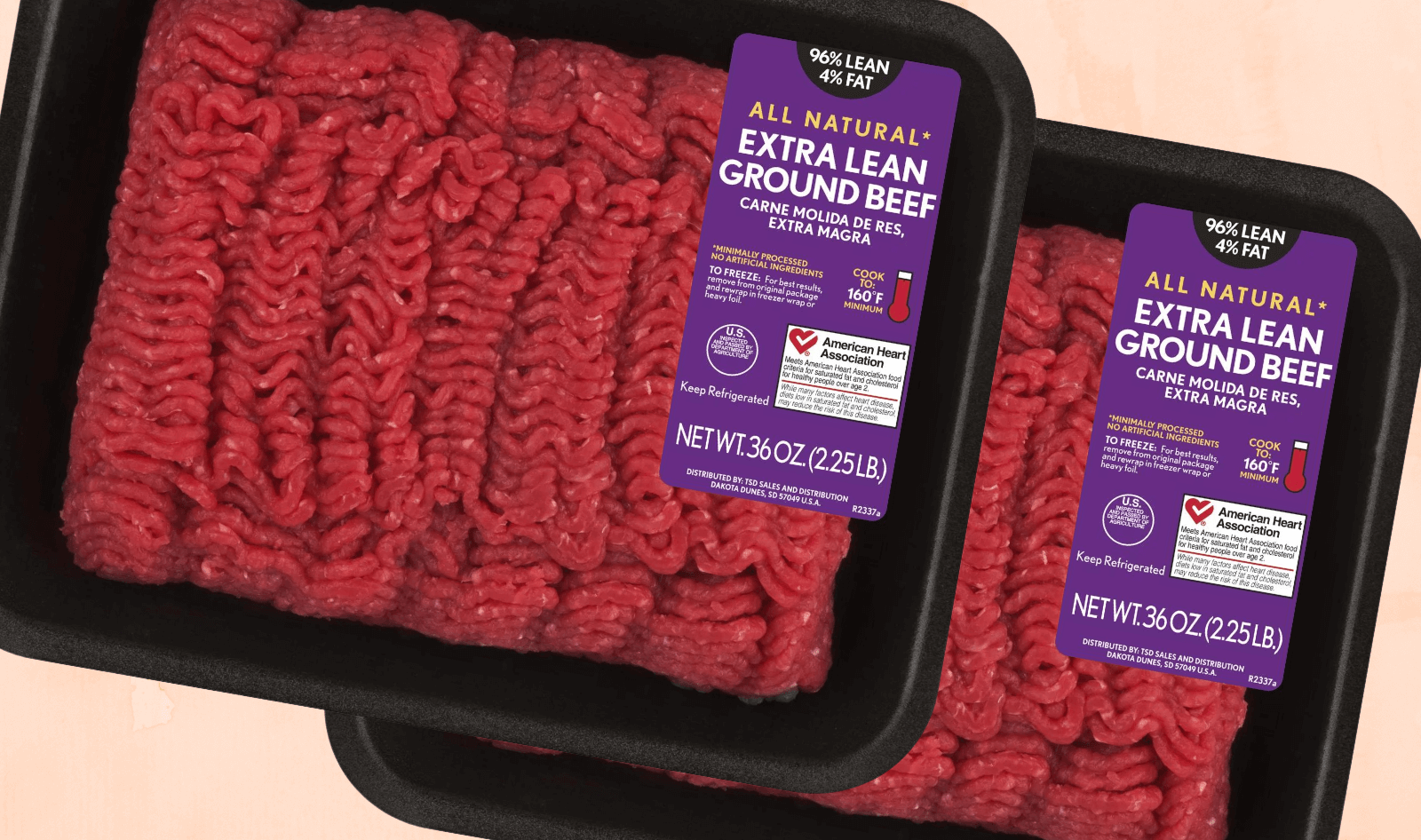 Walmart
"For nearly 100 years the American Heart Association has made it its mission to educate consumers on healthy living," Cheryl Leahy, Executive Director of Animal Outlook, said in a statement. "That's why it is so incongruous that they are now selling these pay-to-play heart healthy certifications for the very meat products they have publicly taken a position against."
The AHA's endorsement of meat products with its Health-Check logo misleads consumers into thinking the certification is backed by science and that the product they're buying is actually good for their heart. "It would stand to reason that consumers who see a Heart-Check certification would assume that the American Heart Association deems these products to be healthy for their heart and don't realize that the producers pay AHA, which in turn awards the certifications," Leahy said.
A number of beef and pork products have been certified with the Heart-Check label, including Smithfield Boneless Pork Sirloin Roast, Valley Fresh Chicken Breast, and Black Steer Brand Angus Roast Beef Top Round. Animal Outlook believes this needs to stop.
"In our minds, the American Heart Association is doing a great disservice to the people whose health they have worked so diligently for nearly a century to protect, not to mention the treatment of animals in agriculture, and we are calling for the organization to end these misleading paid endorsements and reimburse consumers deceived by this deceptive marketing," Leahy said.
Studies link meat to heart disease
A growing body of research indicates that meat is linked to a higher risk of heart disease. One of the largest studies of the prospective evidence to date was published last year in the journal Critical Reviews in Food Science and Nutrition found that processed meat can increase the risk of coronary heart disease by 18 percent. The study's analysis indicated that daily consumption of just 50 grams (about 1.7 ounces) of processed meat, such as bacon, ham, and sausage, increases the risk of coronary heart disease by 18 percent. An intake of 50 grams of unprocessed red meat, such as beef, lamb, or pork, increases that risk by 9 percent.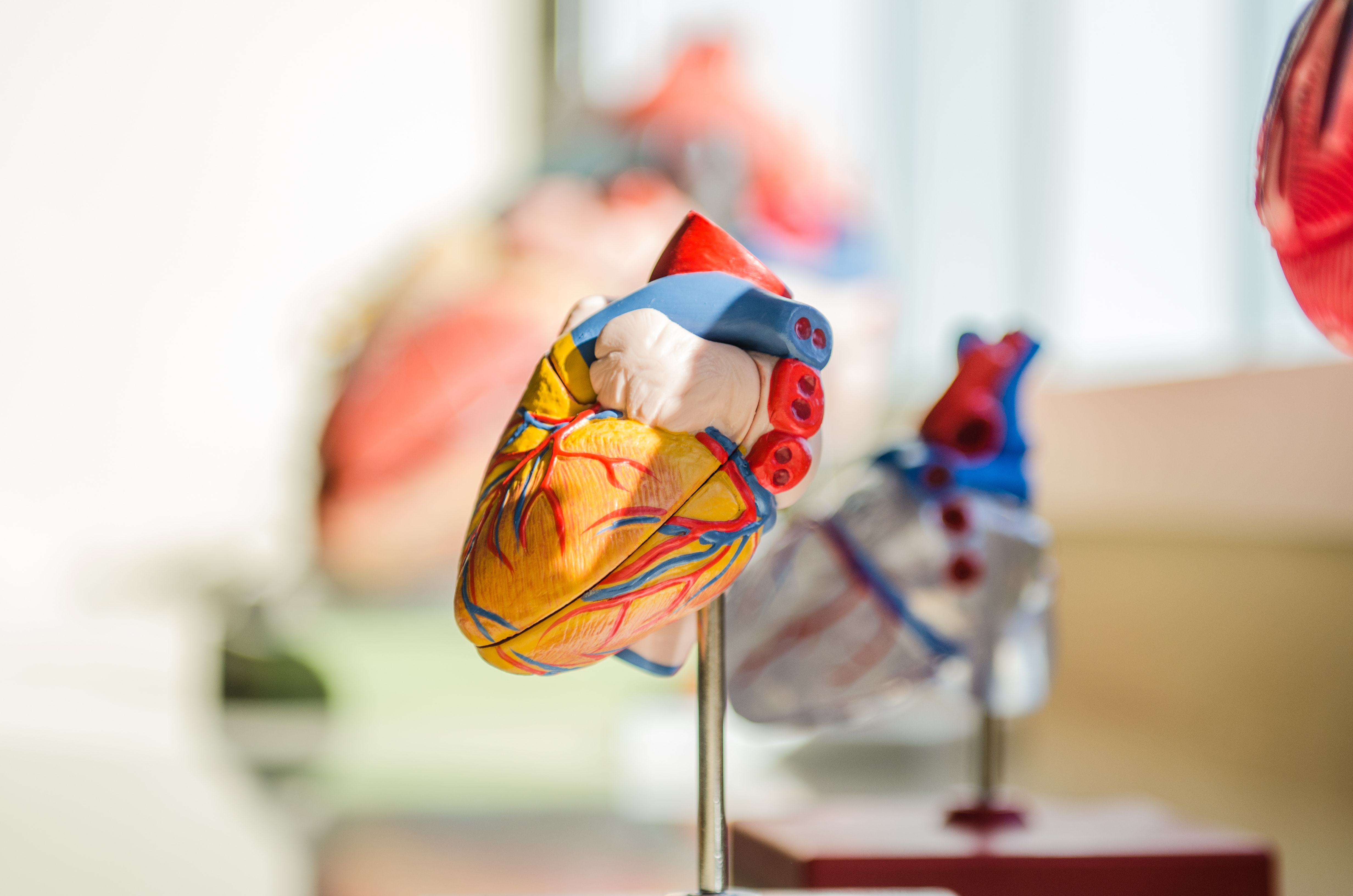 The study's authors say that the findings indicate that high meat consumption could increase the risk of coronary heart disease because of its high saturated fat content and, for processed meat, its high sodium content. There is already substantial evidence that high intakes of saturated fat raise LDL cholesterol, and that high sodium consumption raises blood pressure, both of which are risk factors for heart disease.
"Red and processed meat have been consistently linked with bowel cancer and our findings suggest an additional role in heart disease," co-lead study author Keren Papier said in a statement. "Therefore, current recommendations to limit red and processed meat consumption may also assist with the prevention of coronary heart disease."
For the latest vegan news, read:
Processed Meat Linked to Higher Risk of Colorectal Cancer in Men
Why Vegan Meat Is Moving out of the Burger Bun and Into the Deli Case
Vegan vs Plant-Based: Which Term Should the Food Industry Adopt?