It seems that every week in the world of vegan food news is more exciting than the last and this week is no exception. After its Shark Tank appearance, Everything Legendary is going full steam ahead and expanding into vegan chicken with the launch of Dragon Wyngz. Louisville Vegan Jerky Company is taking on salad toppers with its new line of bacon, pepperoni, and fiesta bits. And have you heard the ruckus in the United Kingdom over the new Cathedral City vegan cheddar? Read on for more.
1Vegan "dragon" wings
In 2021, Black-owned vegan meat brand Everything Legendary raised $300,000 from Mark Cuban on Shark Tank to fund the expansion of its burgers and grounds. What has the company been up to since then? Nothing short of legendary.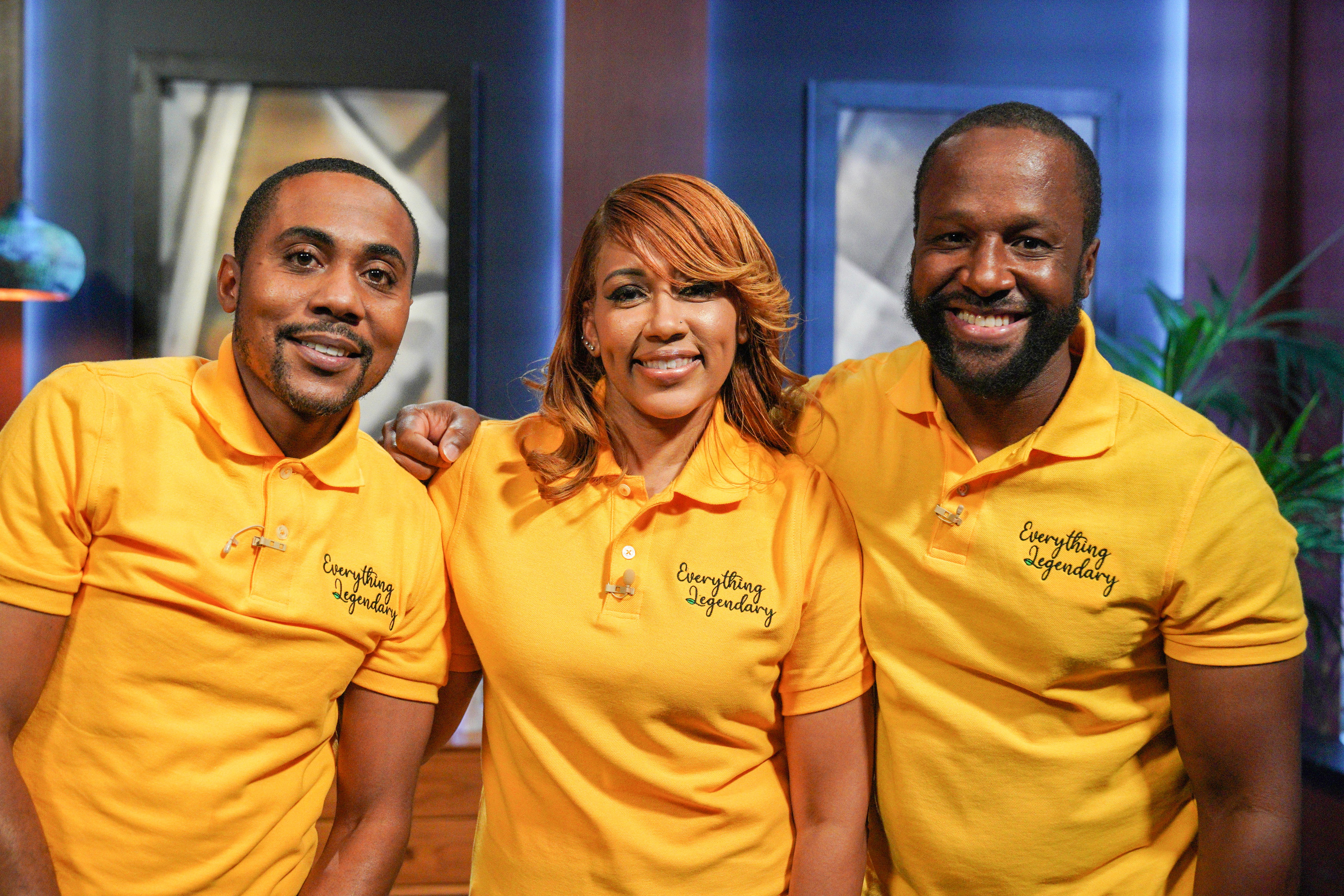 Within 24 hours after the Shark Tank episode aired, Everything Legendary sold $250,000 worth of vegan burgers and set its sights on retail expansion. Now, the company is expanding beyond vegan beef with its first plant-based chicken offering: Dragon Wyngz. Everything Legendary's new vegan wings come in three varieties, including super spicy Scorchin Bites.
"You don't have to give up flavor and fun when you choose vegan," Everything Legendary co-founder Duane Cheers said in a statement. "If you miss those spicy chicken wings, our Wyngz will satisfy that craving with all of your senses—the look, smell, and taste will not disappoint. Like our burgers, these Wyngz are legendary!"
The new Dragon Wyngz are available at Sprouts Farmers Market.
2Louisville vegan jerky gets into bacon bits
In 2012, Stanley Chase III had a happy accident in his kitchen when he overcooked some barbecue soy protein. Upon tasting it, he realized that the meaty protein had turned into vegan jerky and that's how the Louisville Vegan Jerky Company was born. Fast-forward a decade, and the brand's vegan jerky can be found in a variety of flavors at retailers nationwide. But Chase is not done innovating.
This week, Louisville launched a line of vegan jerky salad toppers at Sprouts Farmers Market locations. The Louisville Vegan Toppins' line features three meaty flavors: Bacon Bits, Pepperoni Bits, and Taco Fiesta Bits.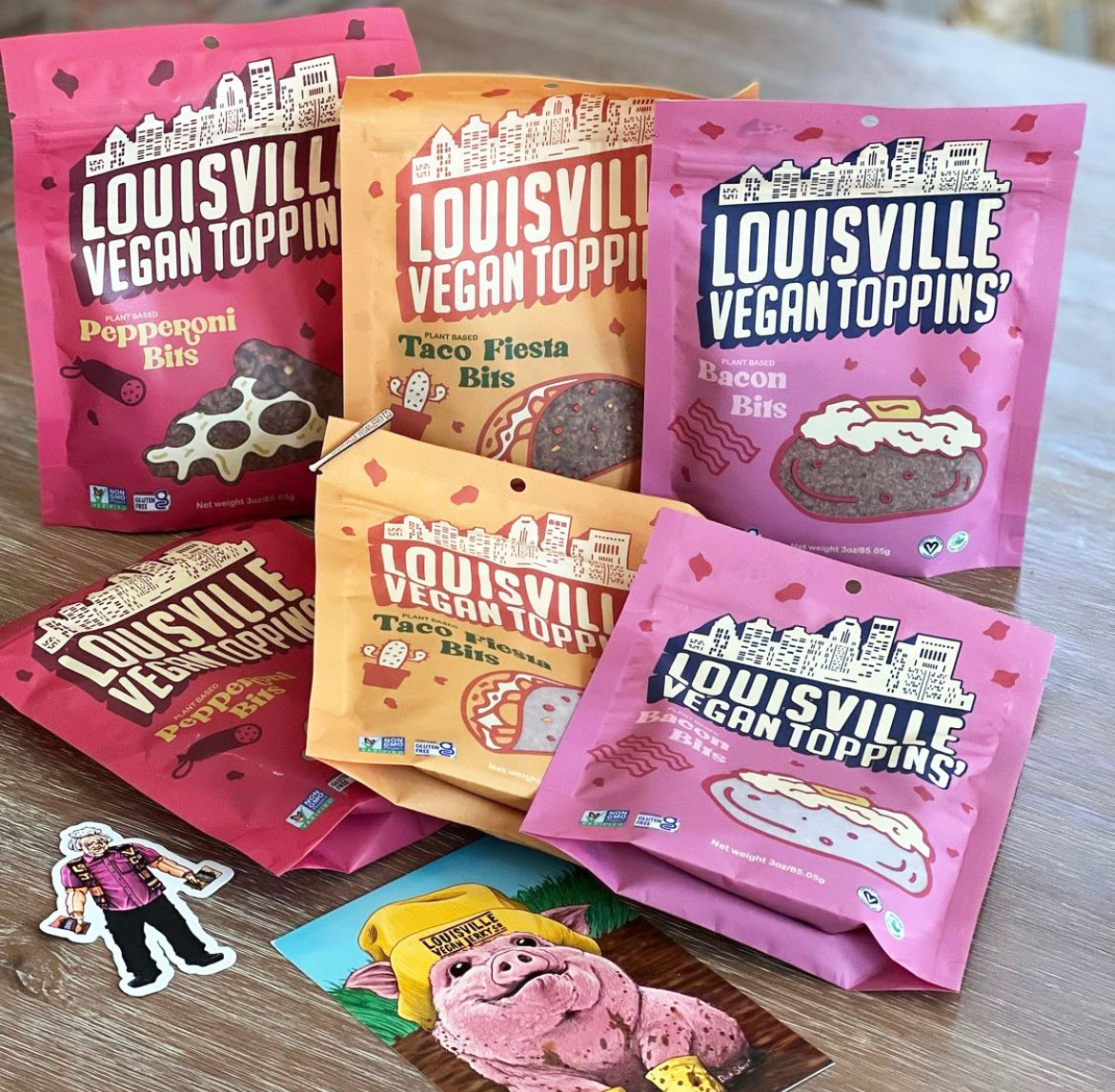 Louisville Vegan Jerky Company
"The salad topping section in grocery stores is kind of a bummer, especially for vegan options," Chase said in a statement. "We've noticed a massive white space in the grocery store for bits, toppings, and everything of the sort. We're really excited to bridge that gap and bring our hand-crafted snacks to the larger community of Sprouts consumers."
3Gotham Greens gets into vegan dips?
Speaking of salads, New York's Gotham Greens—a B Corp that grows tender salad greens using fewer resources than conventional farms—is launching its first line of dips to complement its existing line of salad dressings … which perfectly complements its greens.
With global cuisines in mind, Gotham Greens infused each dip with a bit of their greens to create flour distinct flavors: herbaceous Green Goddess, creamy Spinach and Artichoke, garlicky Tzatziki, and spicy Green Harissa.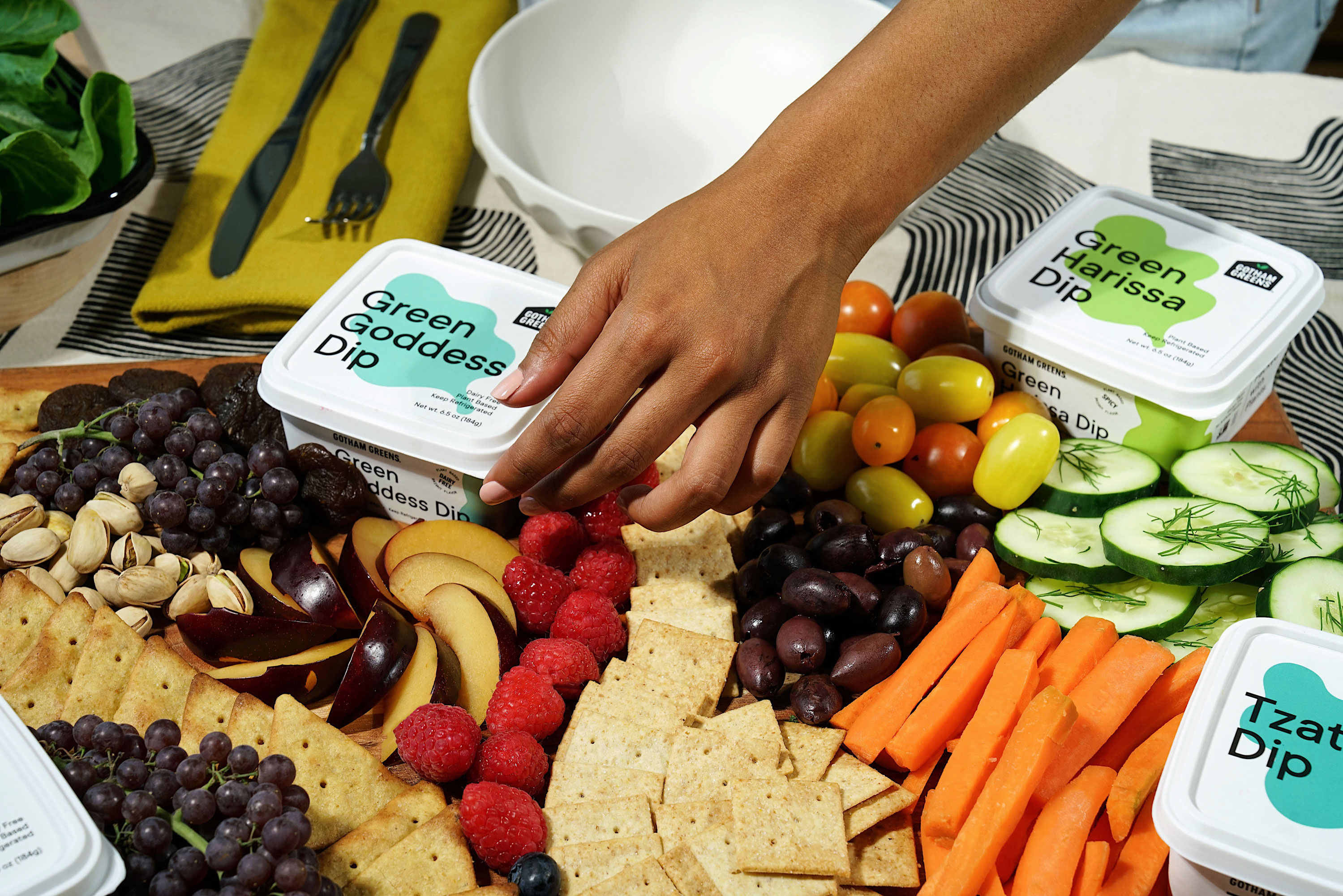 Gotham Greens
"Our team is very excited to introduce four beloved dips in an innovative, dairy-free format that is packed with plants and meets consumers where they are with a fresh option they'll reach for every time," Viraj Puri, Co-Founder and CEO of Gotham Greens, said in a statement. "Gotham Greens continues to focus on bringing consumers the best-tasting, most flavorful fresh foods in the category."
Gotham Greens found that while plant-based products make up only two percent of the Dips & Spreads category, they drive category growth at 24 times the rate of the total category—leaving a lot of room for newcomers to serve consumers.
"Dips are one of the most well-loved snacks due to their versatility and craveable flavors, yet as consumers evolve their dietary habits to reflect a more plant-based and flexitarian lifestyle, the category has not kept up with bringing delicious plant-based options to market," he said. "Our new expansion into plant-based dips serves consumers in a brand-new way and speaks to cooking and dining trends we've seen over the past several years."
Gotham Greens' new dips ($6.49 each) are rolling out to Whole Foods Markets, FrehDirect, and other retailers this month.
4SAMBAZON gets tropical
If you're in the mood for bringing a touch of summer to the beginning of fall, açaí brand SAMBAZON has just the thing: two new tropical flavors of its ready-to-eat bowls.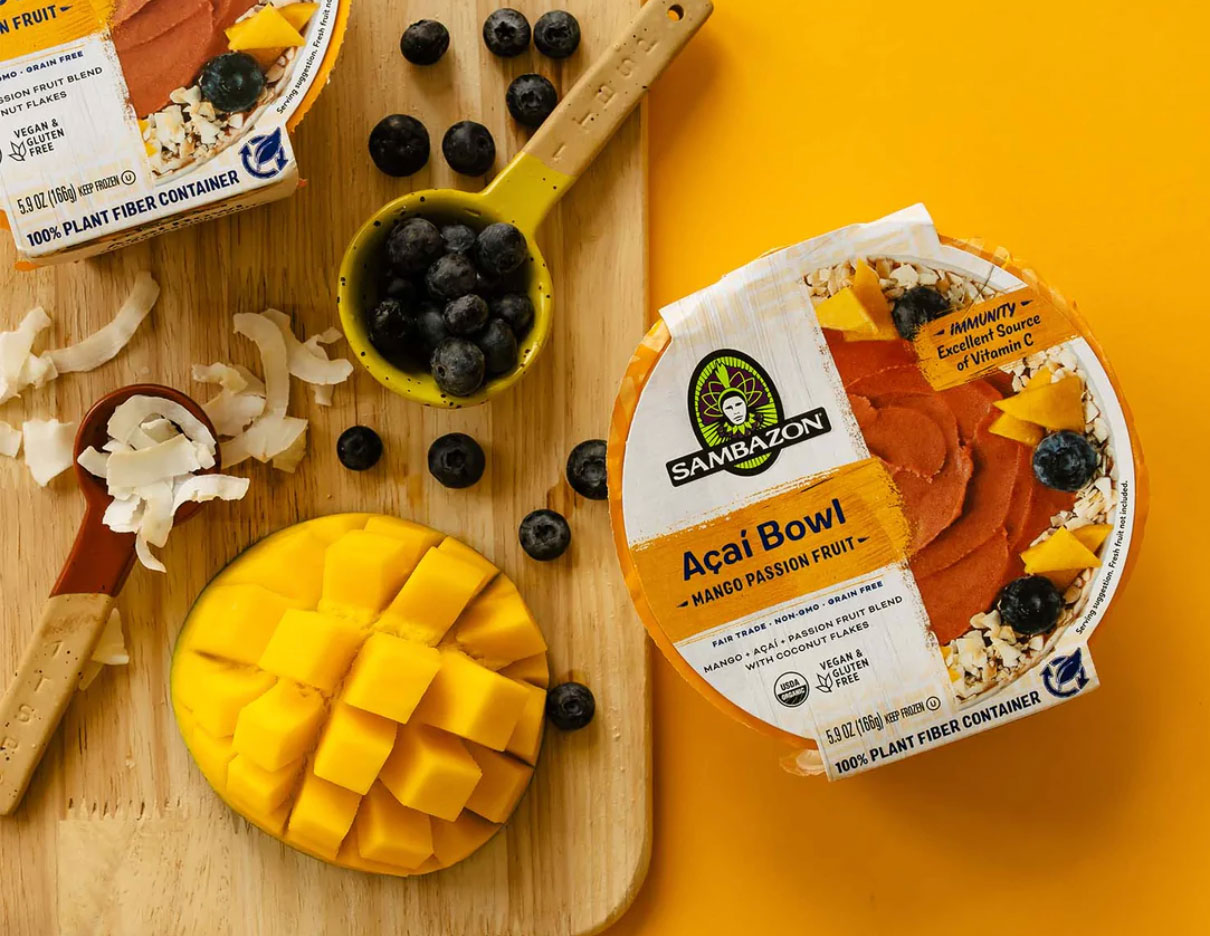 SAMBAZON
Created to support gut health, the new Dragon Fruit Smoothie Bowl is the first to not feature Samazon's signature açaí and is packed with a prebiotic red dragon fruit blend and toasted coconut flake topping. The Mango Passion Fruit Açaí Bowl features mango, Açaí, and a passion fruit blend, with a coconut flake topping and was made to support immunity.
"We're thrilled to continue bringing innovation to the freezer section with the expansion of our ready-to-eat, pre-blended Bowl line," SAMBAZON co-founder Ryan Black said in a statement. "With consumers looking for convenient, healthy, and accessible meal alternatives, we are excited to share the delicious powers of açaí and exotic taste of dragon fruit, while providing consumers with what they are looking for."
Both bowls are available at various retailers such as Wegmans, Stater Bros, and Publix. The Dragon Fruit Smoothie Bowl is also hitting Los Angeles area Costco locations while the Mango Passion Fruit Açaí Bowl is heading to Walmart in October.
5UK's vegan cheese craze
Have you checked on your vegan friends across the pond lately? Chances are they have spent all week searching for new vegan cheeses from Cathedral City—one of the United Kingdom's most popular cheese brands which is owned by Canadian dairy giant Saputo Dairy.
Cathedral City vegan cheddar—the brand's first foray into plant-based cheese—is now available in shreds, blocks, and slices at Tesco locations across the UK.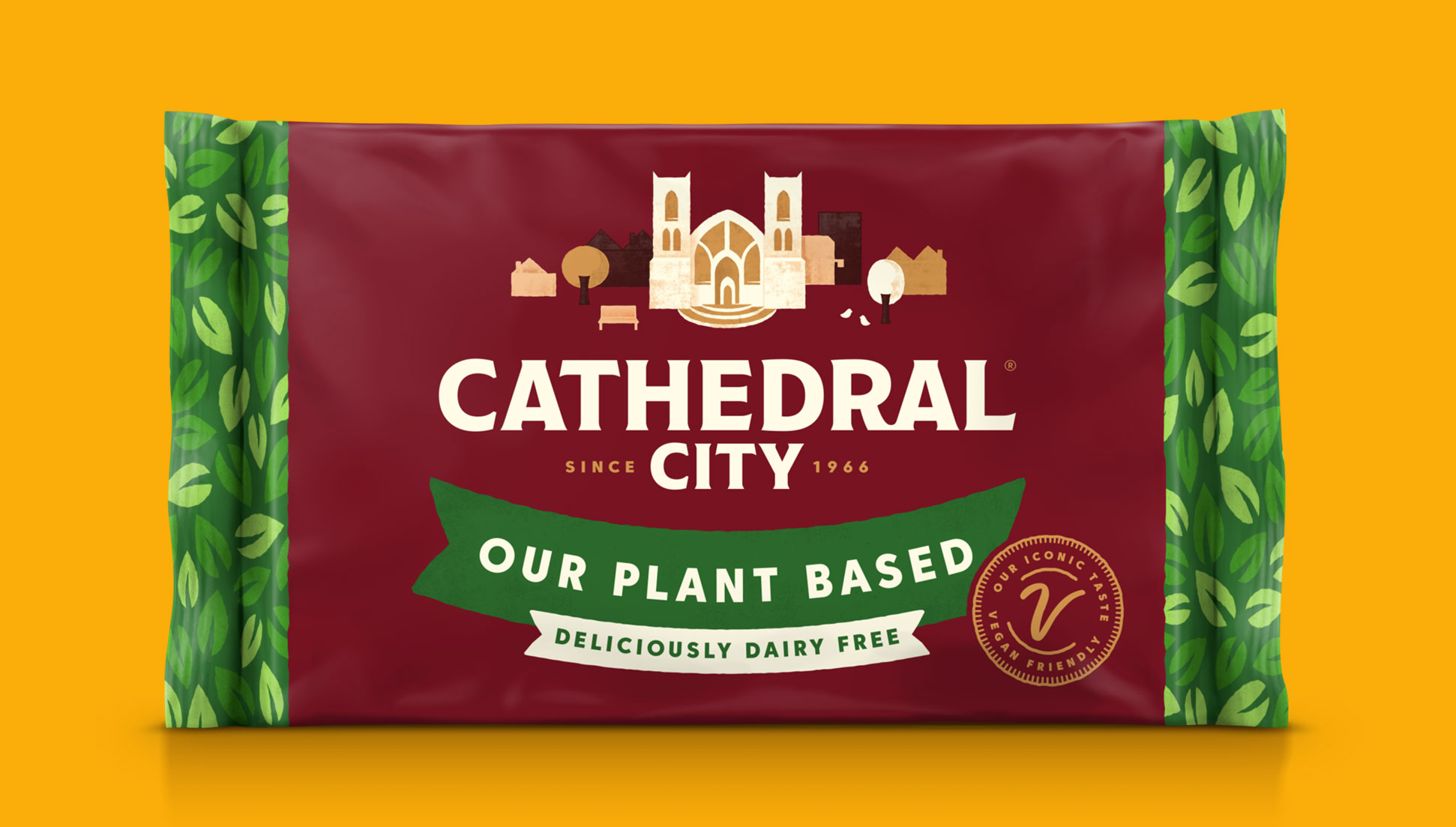 Saputo Dairy UK
"This is an exciting moment for the dairy free cheese sector," Neil Stewart, Head of Marketing for Cathedral City at Saputo Dairy UK, said in a statement. "This launch is a momentous occasion for Cathedral City, extending our portfolio into dairy-free alternatives for the first time with a range of great tasting alternatives to cheese, meaning more people can enjoy our delicious products,"
Can't hop on a plane to get some Gary? You're in luck because Saputo offers vegan cheese stateside, as well. Earlier this year, the brand partnered with That '70s Show star Laura Prepon to promote the launch of its first vegan cheese line called Vitalite which features meltable slices and shreds in mozzarella and cheddar flavors, along with grated parmesan and cream cheese.
For the latest vegan news, read:
Editor's note: information about Gotham Greens' new dips has been updated.