Vegan cheese brand Violife is set to make a flavorful debut as an event sponsor at the highly anticipated Food Network New York City Wine & Food Festival this weekend. The festival, known for its culinary extravagance, will see Violife joining forces with acclaimed Chef Mike Puma of NYC's Gotham Burger Social Club to showcase the delicious possibilities of dairy-free cheese in a custom plant-based burger.
The Food Network New York City Wine & Food Festival is renowned for its charitable mission, with 100 percent of the festival's net proceeds dedicated to supporting New Yorkers facing severe illness. Over the past 16 years, the festival has raised more than $14.8 million for its charitable causes.
One of the festival's standout events is the Blue Moon Burger Bash, presented by Pat LaFrieda Meats and hosted by the beloved celebrity chef Rachael Ray. This year, the festival is taking a bold step towards the plant-based revolution with the introduction of the Powered by Plants Award, sponsored by Violife.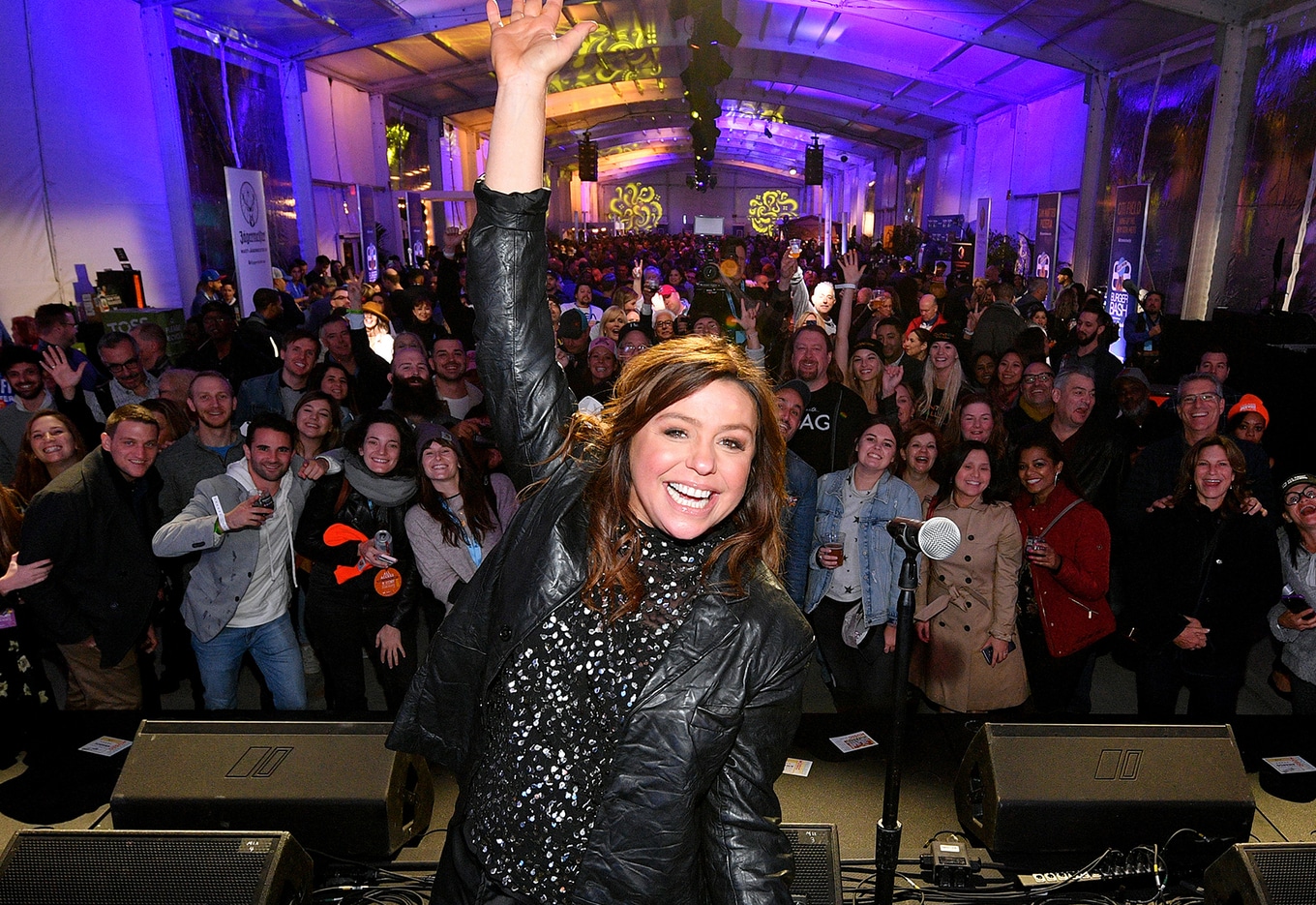 NYC Wine & Food Festival
This award aims to shine a spotlight on plant-based alternatives to traditional meat patties. "The Powered by Plants Award was inspired by the growing trend of plant-based and dairy-free eating and our belief in the importance of encouraging chefs and consumers alike to explore the delicious possibilities of dairy-free cuisine and plant-based foods," Rachel Waynberg, Senior Marketing Manager of Foodservice for Violife, tells VegNews.
The new Powered by Plants Award
To qualify for the Powered by Plants Award, burger entries must contain a minimum of 25 percent plant-based or alternative protein in the patty, and they must be topped or paired with a plant-based or dairy-free condiment, sauce, or cheese.
"The award only requires 25 percent plant-based protein to allow chefs the flexibility to showcase the versatility and flavor of our plant-based products while still incorporating other elements into their creations, fostering creativity, and ensuring a wide range of delicious plant-powered burgers for consideration," Waynberg explains.
This new addition to the festival lineup is expected to inspire culinary creativity among chefs and highlight the growing trend towards plant-based dining. "We know that pivoting to a plant-based or dairy-free diet can feel like a big change for some consumers. What better way to highlight how to make positive, incremental changes in your diet than feature a plant-based cheese on one of America's favorite foods," Waynberg adds.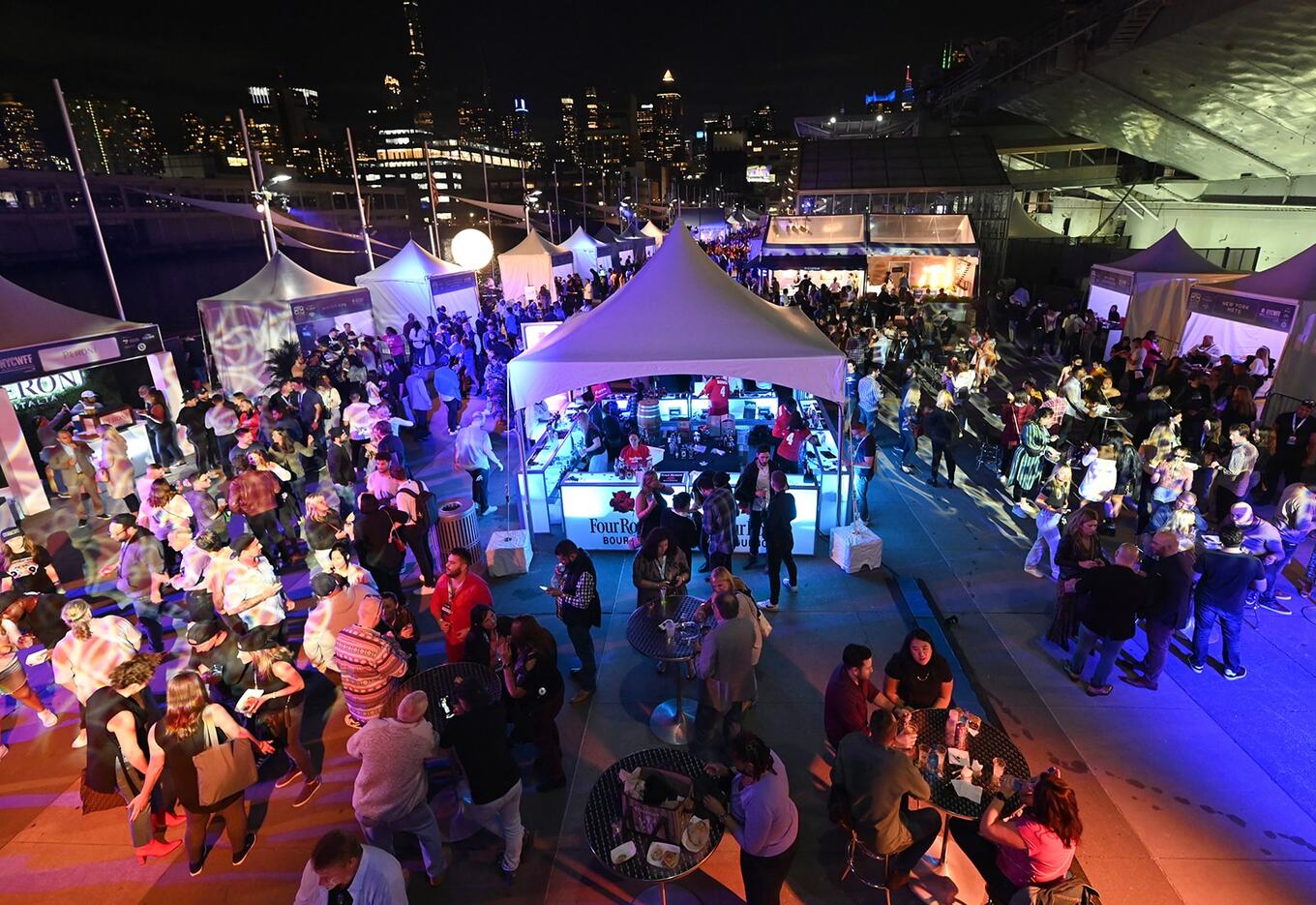 NYC Wine & Food Festival
For his part, Chef Mike Puma is creating a custom plant-based version of his award-winning Gotham Smash Burger that was inspired by an Oklahoma fried onion burger.
"Components of any great burger should be simple, but using quality ingredients. For this burger, we will use plant-based beef, sliced onions, and of course, our favorite, delicious melty cheese from Violife—all served on a toasted vegan bun," Puma tells VegNews.
Violife promotes the benefits of vegan cheese
Founded in Thessalonica, Greece, Violife's products have been enjoyed by people around the world since the 1990s. The brand was born out of a desire to enjoy cheese during the 100 days of fasting observed under the Greek Orthodox calendar, which prohibits dairy product consumption.
Over the years, the brand has found many unique ways to get its vegan cheese in front of consumers. Last month, Violife partnered with Blink-182 drummer Travis Barker to show his more than 8 million Instagram followers how to make a vegan cheese quesadilla using Violife shredded vegan cheese.
After cooking the quesadilla with all the fillings, Barker takes a bite. "Damn, Violife is f*cking awesome," he exclaims.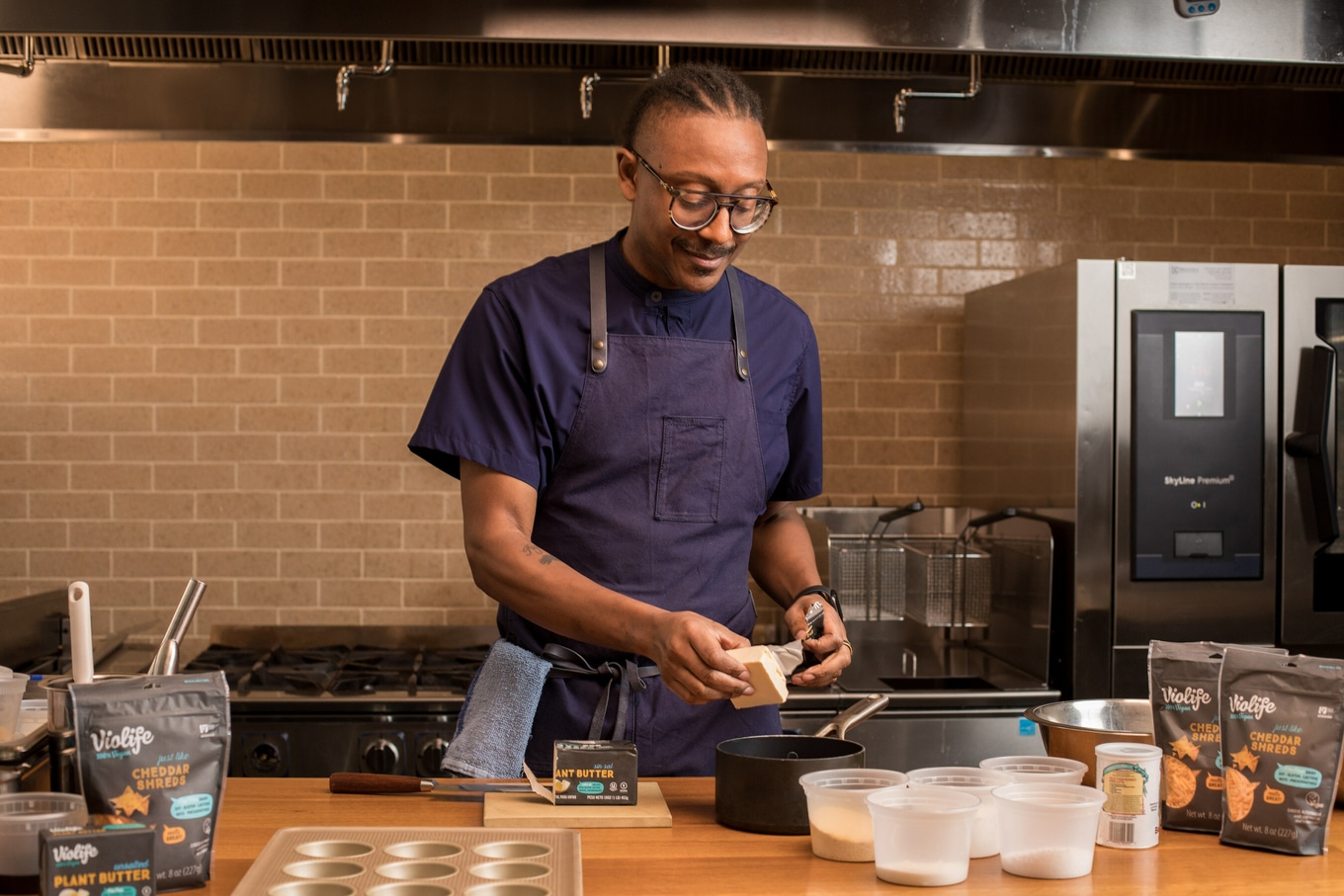 Violife
In April, the brand tapped James Beard Award-winning chefs to develop unique culinary experiences using its dairy-free products. These chefs crafted innovative recipes featuring Violife's signature vegan cheeses, butters, and creams which were added to their respective restaurant menus.
Through this partnership, Violife aims to provide consumers with an enhanced culinary experience by bringing together the creativity and expertise of these chefs with its dairy-free products.
"As a leader in plant-based and dairy-free cheese, with an impressive roster of pizza-focused cheeses, as well as a growing stable of other cheeses and products such as dairy-free spreads and cream, it's our mission to continue raising awareness for plant-based eating within the foodservice and retail sectors, providing chefs and consumers with more options when dining out or in," Waynberg said at the time.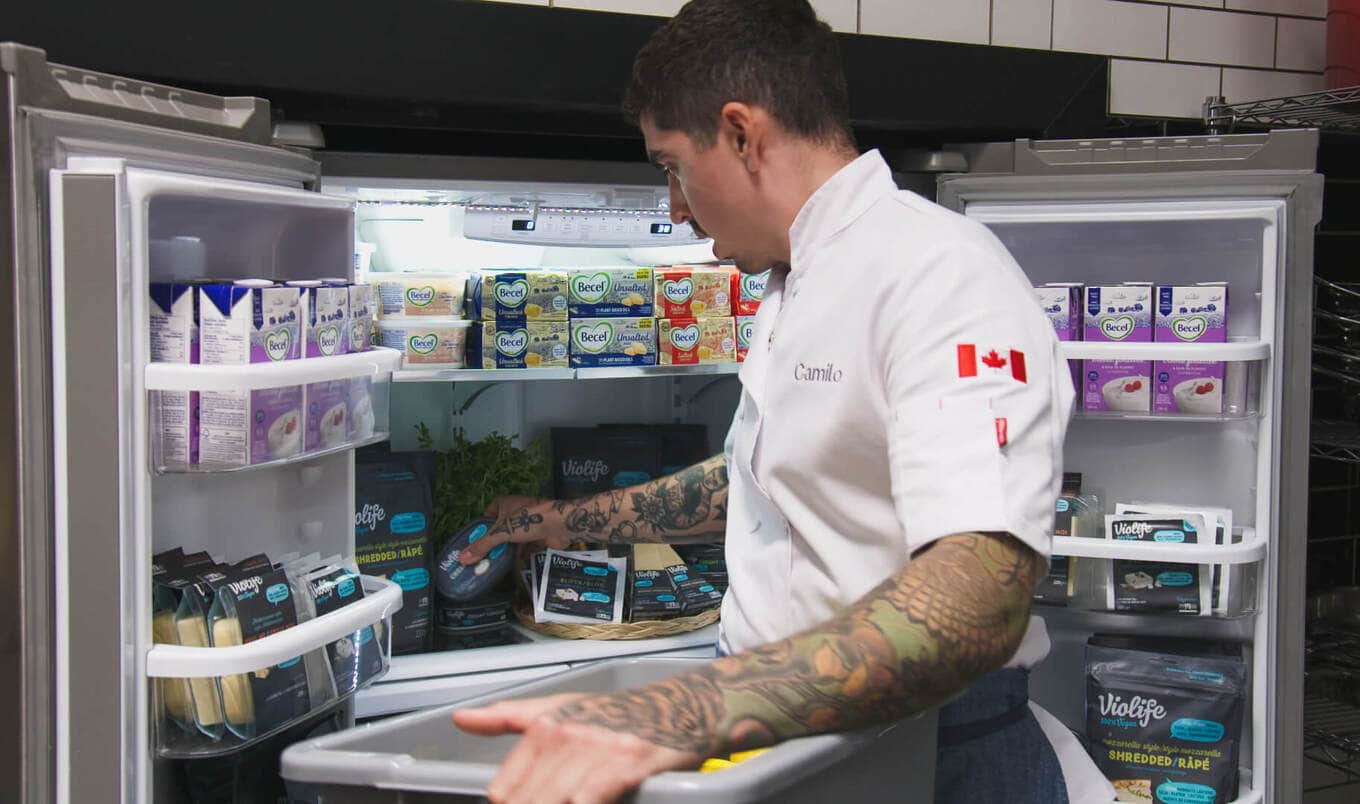 Top Chef Canada
This partnership followed another collaboration that challenged top chefs to work with Violife's products. Last year, Top Chef Canada aired a vegan feast-themed episode in which competitors used plant-based products from Violife and margarine brand Becel—both owned by parent company Upfield.
The winning chef, Montreal-based chef Camilo Lapointe-Nascimento, impressed judges with a cucumber granita with white chocolate ganache, white chocolate crumble, and grilled cucumber made with Violife Original Creamy cream cheese.
For the latest vegan news, read: