Amid the historic avian flu outbreak devastating the poultry industry, are consumers warming up to vegan chicken? The outlook is promising. Despite an overall slowdown in some segments of the plant-based food industry, pound sales of vegan chicken shipped by foodservice distributors spiked by 38 percent in the last year.
This is according to a new report by The NPD Group, which recently merged with Information Resources, Inc. (IRI) to create a larger data analytics company. While vegan chicken sales are growing in food service, volume sales of plant-based products in retail are taking a dip, including milk alternatives (down 3 percent); frozen meat alternatives (also down 3 percent); and fresh meat alternatives (down 15 percent).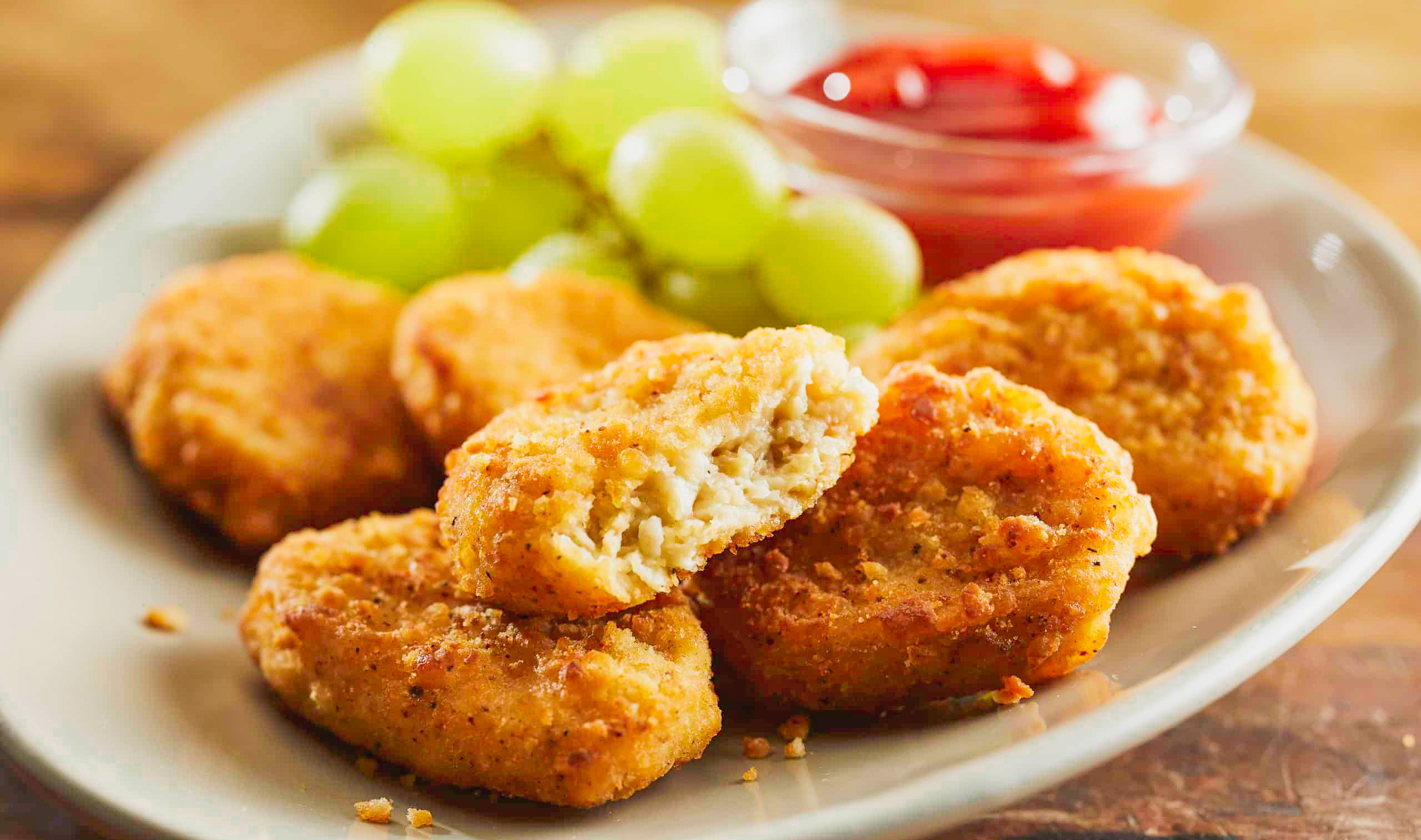 Rebellyous Foods
Outliers in the last category were items such as wings and nuggets, which show that chicken alternatives still clocked in growth in the retail sector.
"Retail is likely in a transition period, following fast expansion before and during the pandemic," Chris Dubois, Executive Vice President, Americas Protein Practice Leader, IRI, said in a statement. "As consumers are returning to their pre-pandemic habits and living with high inflationary prices, we are seeing slower velocity rates and a higher number of lost buyers than new buyers."
The report also found that 25 million consumers currently eat plant-based food or beverages at least occasionally and one out of five are looking to increase plant-based foods in their diet.
"As long as the big plant-based companies continue to deliver taste, texture, and innovations while working toward price parity with other protein options, the category can thrive, especially in the frozen case where the strength and base are consistent," Dubois said.
To accelerate the adoption of vegan chicken, Seattle's Rebellyous Foods is already putting Dubois' advice into practice.
Making vegan chicken cheaper
On a per-pound basis, plant-based chicken is four times as expensive as conventional produced chicken, a recent report from Neilsen revealed.
Why is conventionally produced chicken so cheap? Over the last few decades, chicken farming has maximized profits and cut costs by becoming intensely industrialized, with birds crammed together; bred to be unnaturally large; and slaughtered in mind-boggling numbers at break-neck speeds. There's also government subsidies that artificially lower the prices of poultry.
Former aerospace engineer Christie Lagally founded Rebellyous with the mission of creating plant-based chicken products that outcompete animal-derived chicken on every metric, with a particular focus on price.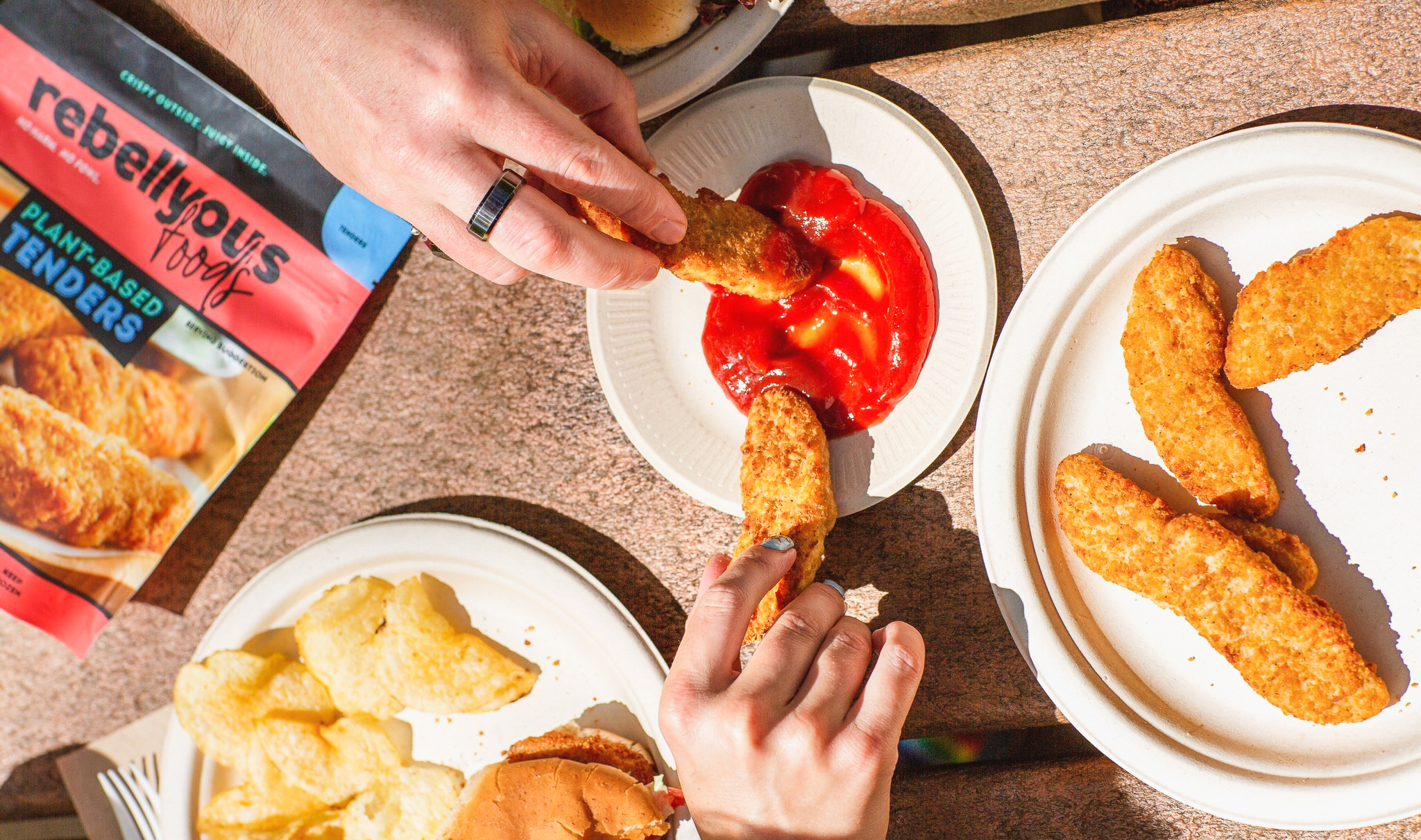 Rebellyous Foods
How can vegan chicken become cheaper? Legally believes the secret lies in the production process of plant-based meats, which needs to be better automated to match the way animal agriculture produces meat but without the live animal inputs.
Rebellyous spent three years developing the Mock 1S, its patent-pending, self-contained manufacturing process has reduced its production costs considerably. The custom-designed system emulsifies, hydrates, and mixes base ingredients to texturize the protein at the right temperature in one automated process flow.
This improves upon the way plant-based meat production plants currently operate by eliminating steps such as bowl choppers, tumblers, and conveyor belts, or conventional food processing infrastructure that isn't designed for efficient plant-based meat-making. Continuous production also means no time is lost and has led to a 90-percent reduction in material waste.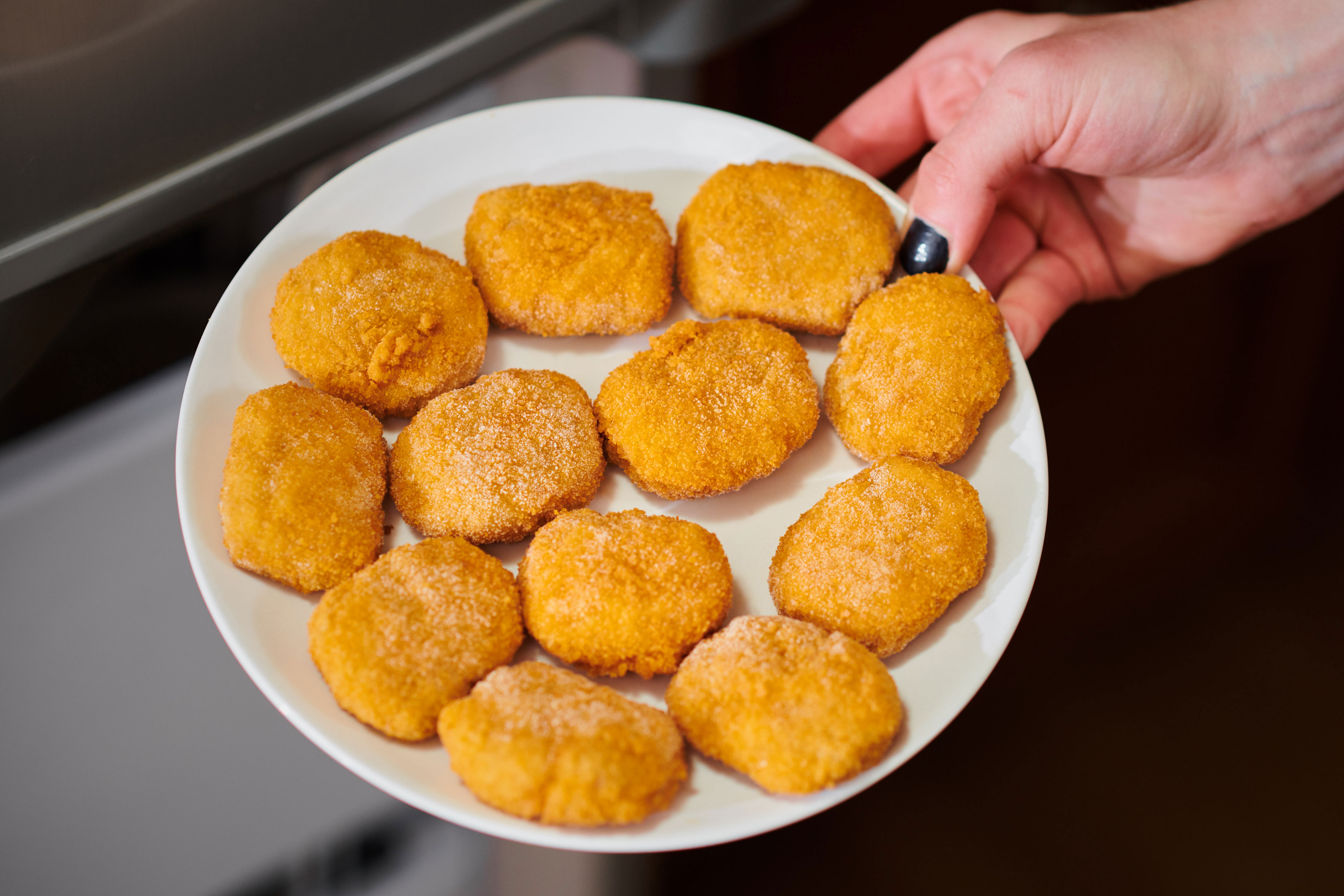 Glen Lacy
This month, Rebellyous raised $9.5 million in an equity round to deploy its equipment and further its mission of making plant-based meat cheaper than animal products through technology-supported solutions.
"During a tough economic slump, we are thrilled by this testament to investors' belief in Rebellyous and in price parity as a solution to sustained growth of plant-based meat in the marketplace," Lagally said in a statement.
Putting vegan chicken on the menu
The spike in vegan chicken sales in the foodservice sector can be explained by a few key developments last year. For example, both KFC and Panda Express worked with Beyond Meat to put vegan chicken, Beyond Fried Chicken and Beyond The Original Orange Chicken, respectively, on their menus at thousands of locations for a limited time.
Last August, Burger King also tested the Original Chik'n Sandwich, made with a vegan chicken patty by its longtime partner Impossible Foods. Available at select Cincinnati, OH locations, this test represented the first time that Burger King served a plant-based chicken sandwich in its domestic market.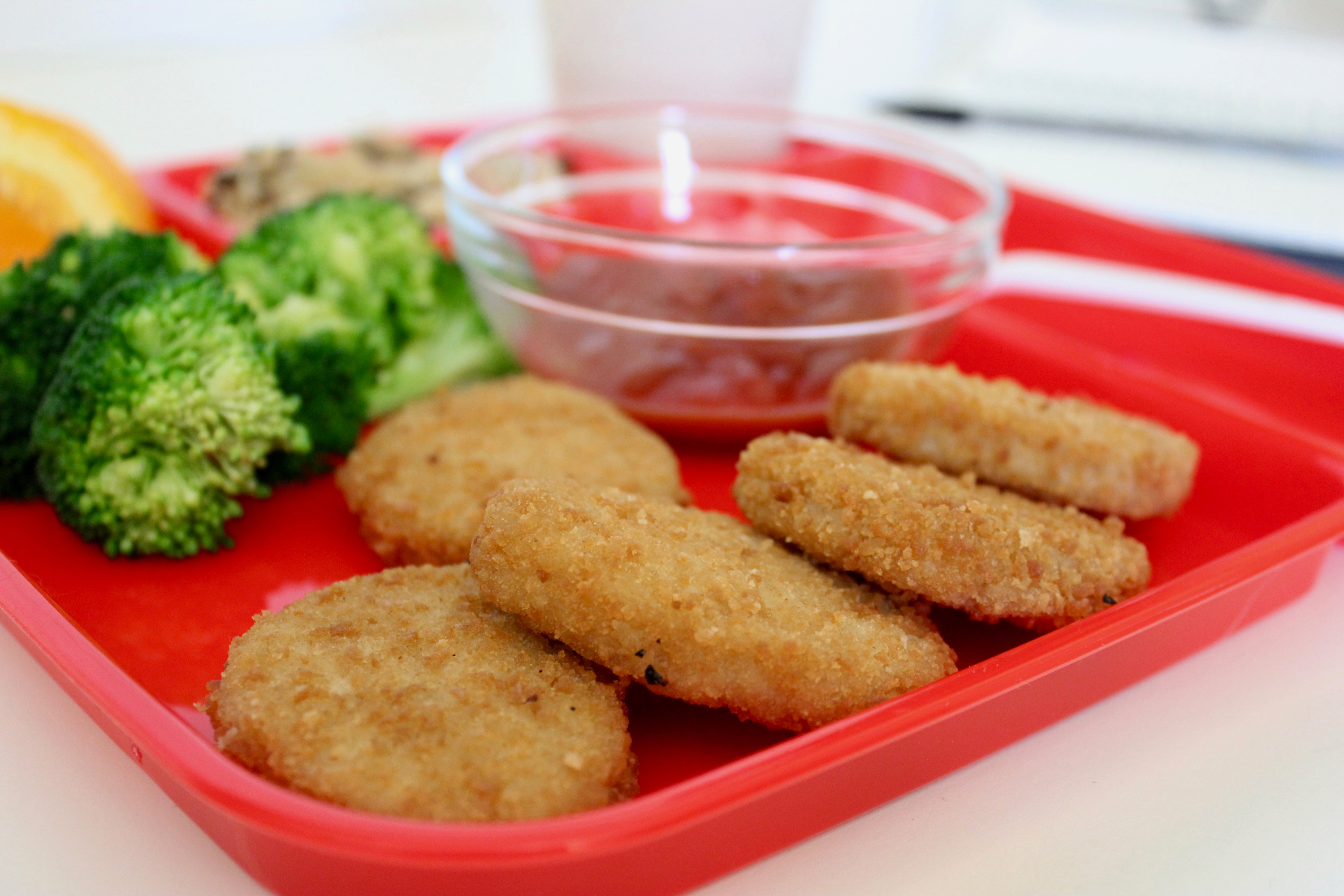 Rebellyous Foods
For Rebellyous, its vegan chicken products are already in 1,000 retailers and on the menu at 100 school districts. Currently, the company is working to further innovate its Mock 1 system with a new iteration that will further cut the cost of manufacturing its nuggets, patties, and tenders by 95 percent.
"The world is in desperate need of viable solutions to animal agriculture, and we are delighted we are one step closer to delicious, affordable plant-based meat for all," she said.
For the latest vegan news, read: