It seems that every week in the world of vegan food news is more exciting than the last and this week is no exception. Partake's three new vegan cookie flavors are here and one is made in partnership with Marvel. A hearty vegan chicken option is now available at Protein Bar's new location inside Chicago's O'Hare International Airport. And Valentine's Day just got sweeter with Deux's new vegan cookie dough flavor—which is already a favorite of Bachelor alum Hannah Godwin. Read on for more.
1Marvel superhero cookies
Inspired by her young daughter, entrepreneur Denise Woodard founded vegan cookie brand Partake to make inclusive treats suitable for kids (and adults) with allergies. While Woodard bootstrapped Partake in the beginning, the brand has since taken off with backing from major investors, including Jay-Z and Rihanna.
And Woodard is just getting started. This month, Partake released three existing vegan cookie flavors. First up, the Crunchy Super Hero Sprinkle Mini Cookies are made in partnership with Marvel and feature Avengers characters on every bag and box, helping make vegan cookies even more exciting to little ones.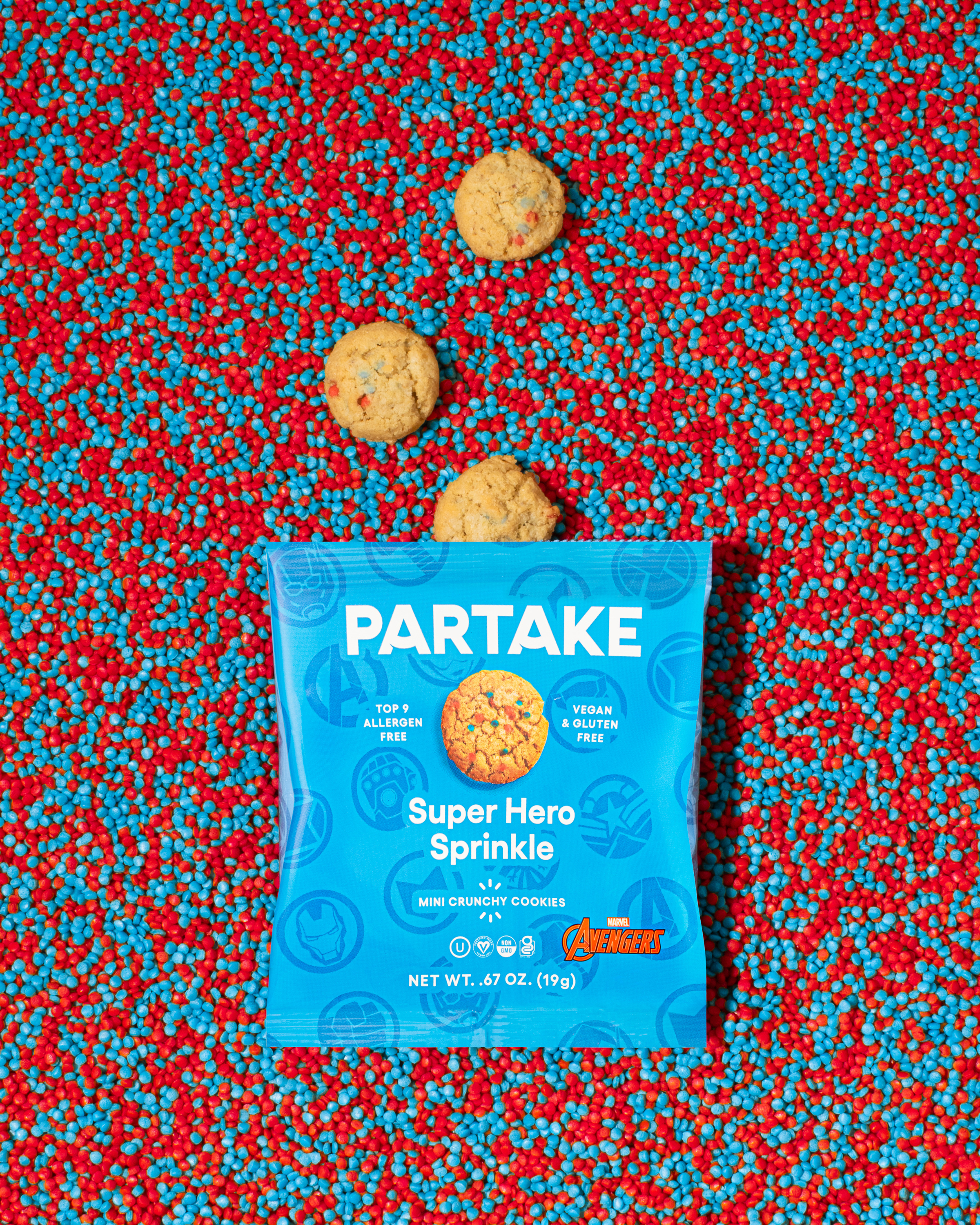 Partake
​​"We are always looking for new ways to provide our consumers with fun snack time experiences, so we are excited to launch these new varieties exclusively at Target," Woodard said in a statement.
"And what better way to kick off the year than to have Marvel join us in our mission to offer a selection of delicious, allergy-friendly foods for those with and without food restrictions, to make snack time more inclusive," Woodard said.
The other two flavors, Soft Baked Snickerdoodle, and Soft Baked Lemon Cookies, are just as delectable. And Woodard's new collaboration with Ben & Jerry's on its vegan Oatmeal Dream Pie flavor means you can get your Partake cookie fix in other ways, too.
2Chocolate dipped oatmeal bars
Chocolate is always a win in our book and oatmeal is a great way to start your morning—and we're always looking for new ways to combine these two things for an ultimate breakfast-meet-snack experience.
It looks like Bobo's is on the same page as the snack brand just unveiled its Dipp'd Bars line. Made with wholesome ingredients that get a luscious dip in chocolate, the new line is available in Original, Peanut Butter, and Double Chocolate flavors.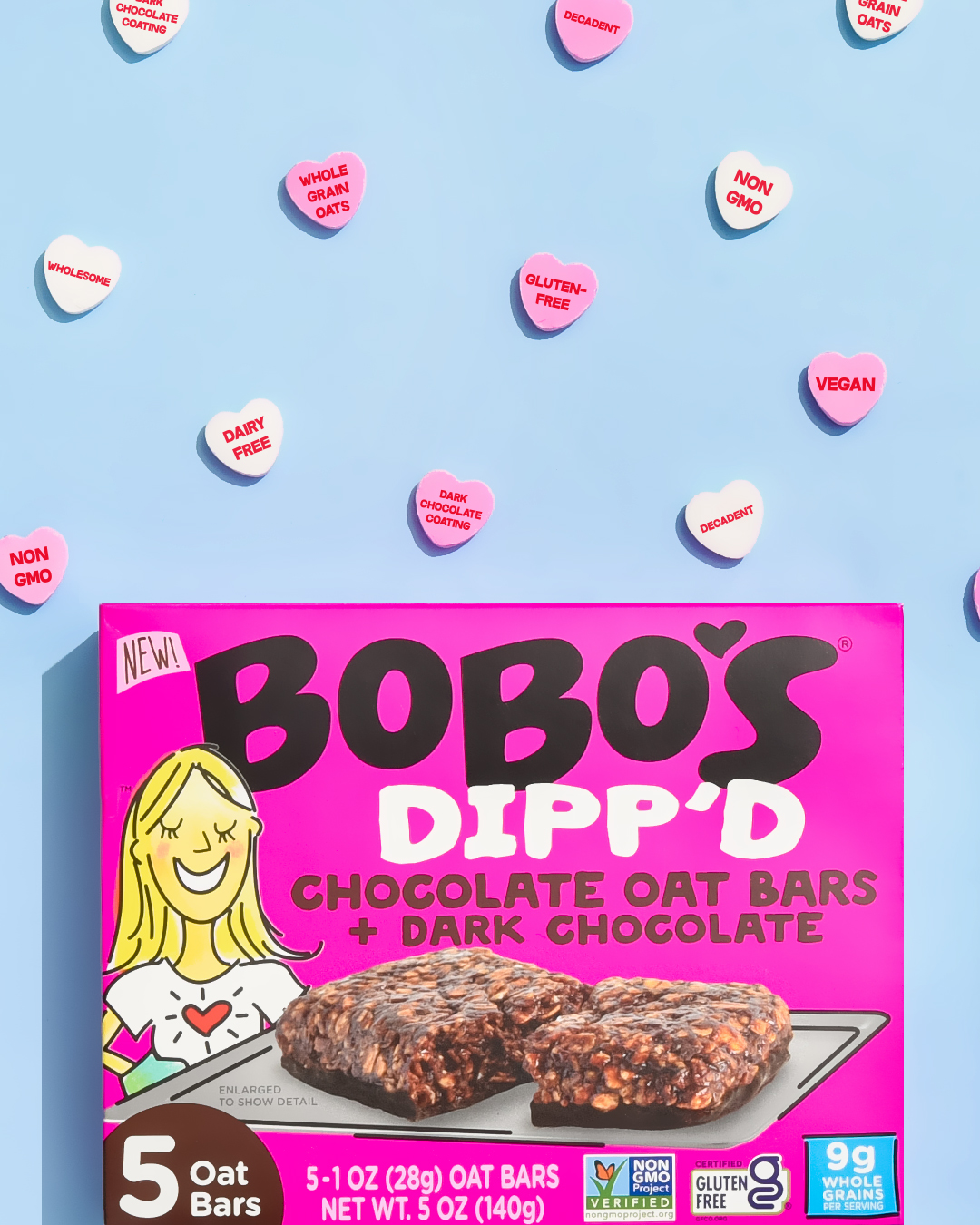 Bobo's
"How do you make our beloved Bobo's oat bar even better? Add chocolate," TJ McIntyre, CEO at Bobo's, said in a statement. "Our new Dipp'd Bars satisfy the sweet tooth while delivering the hearty homemade baked bar experience Bobo's fans know and love."
The new line is now available through Bobo's website but is also hitting Amazon before expanding to grocery stores.
3Vegan fuel at the airport
Chicago's O'Hare International airport is a frequent stop for many traveling to visit family in other states or to go on exciting vacations. And this airport hub just got better with a Terminal 5 location of Protein Bar & Kitchen, a place where plant-eaters can fuel on hearty new options.
That's because vegan meat company Abbot's Butcher just unveiled a collaboration with the Chicago-based eatery in which its plant-based chicken is featured on a dedicated menu. Items here include a spicy Chick'n Bowl, Chick'n Verde Salad, Chick'n Tinga Bowl, Greener Goddess Wrap, Chick'n Bar-ito, and more.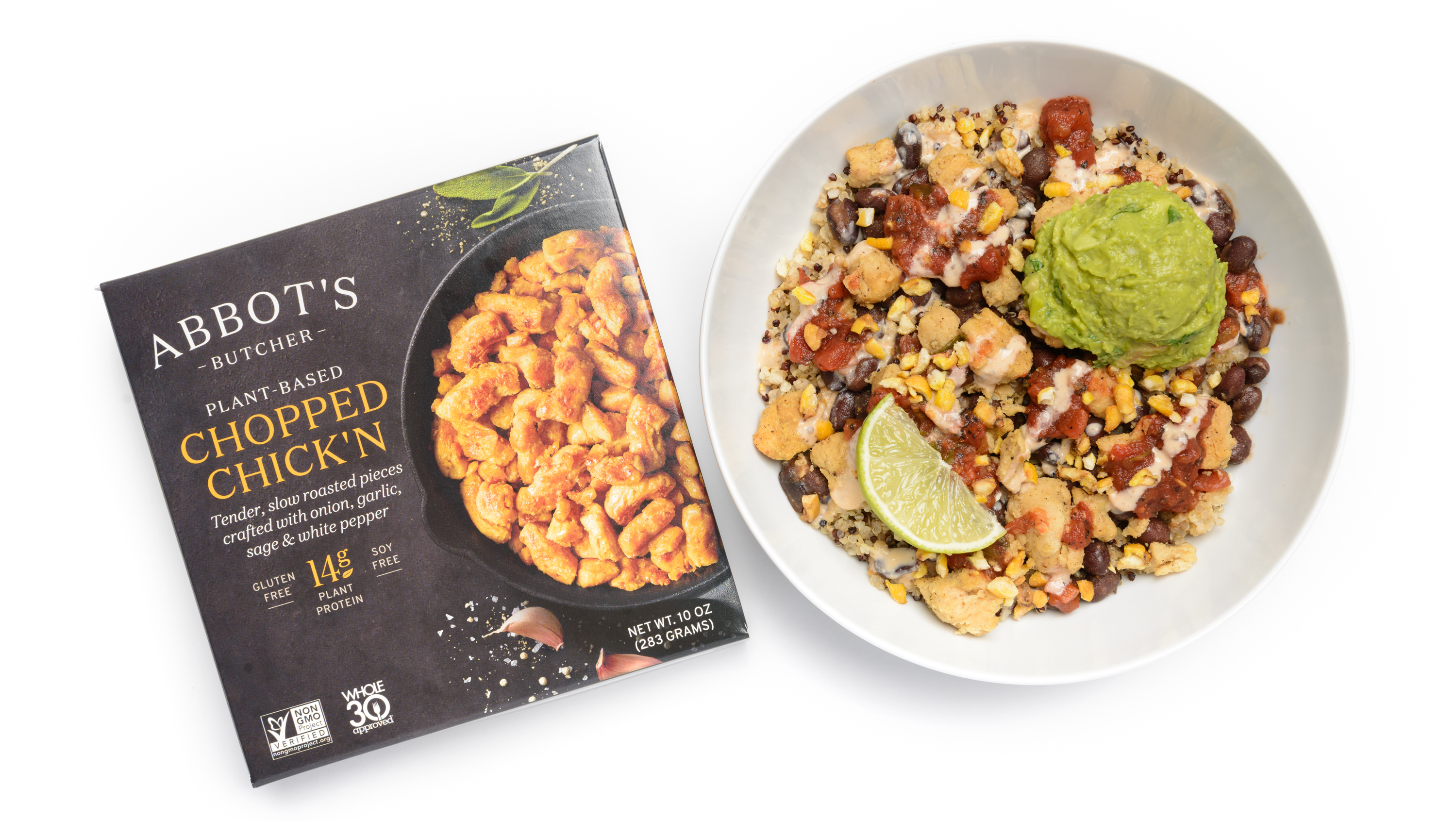 Abbot's Butcher
Jeff Drake, president and CEO of Protein Bar & Kitchen, said the addition of Abbot's vegan chicken fits into Protein Bar's mission of giving consumers nutritious options.
"With Abbot's Butcher, we can offer guests plant-based Chick'n as a protein option that absolutely tastes great but is also a clean label full of healthful ingredients," Drake said in a statement.
Not hitting O'Hare or Seattle anytime soon? Abbot's vegan chicken can also be found on the menu at Protein Bar's locations in Chicago and beyond. The chain is also expanding to the Salt Lake City International Airport this year.
4Vegan deli meat goes national
Jenny Goldfarb grew up slinging sandwiches inside her family's New York City deli. However, when she learned about the horrors of factory farming, Goldfarb sprung to action to recreate the NYC deli experience without any of the animal cruelty, nor the cholesterol, antibiotics, hormones, or chemical additives found in traditional deli meats.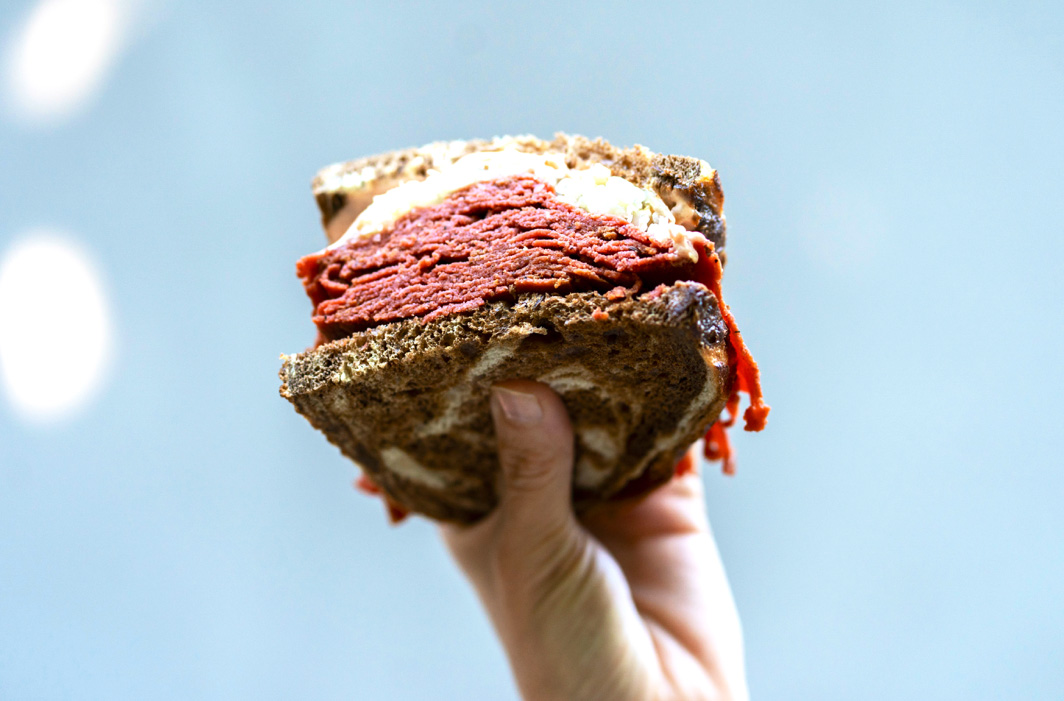 Unreal Deli
In 2019, Goldfarb pitched her vegan deli brand, Mrs. Goldfarb's Unreal Deli, on reality investment series Shark Tank and got billionaire Mark Cuban to bite. Since then, Goldfarb—with help from Cuban—has grown her vegan deli brand to exciting proportions.
This month, Unreal announced that its deli slices in Corn'd Beef, Roasted Turk'y, and Steak flavors are headed to Sprouts locations nationwide.
"If you can eat a delicious corned beef sandwich that's actually healthier for you, kinder to our animal friends, and better for the planet, then why not?" Goldfarb said in a statement. "Unreal Deli is demonstrating revolutionary new ways of thinking about the foods that we all love."
In addition to Sprouts, Unreal deli meats are available at other retailers such as Whole Foods Market, Publix, Ralphs, Giant Food, ShopRite. The deli meats are also on the vegan at vegan fast-food chain Veggie Grill and at the famed Publix deli counter.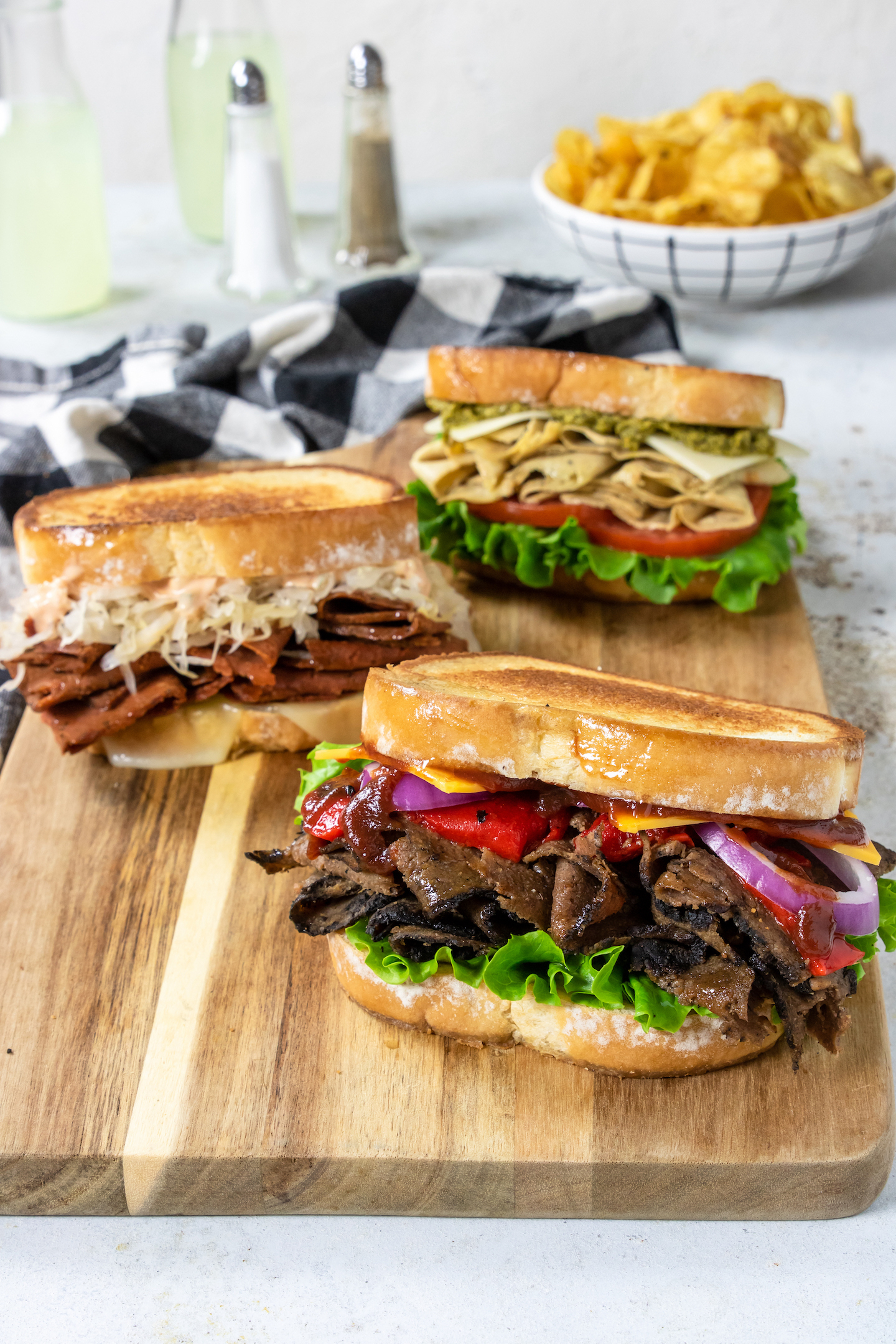 Mrs. Goldfarb's Unreal Deli
"We're here to show the world that you can still enjoy all the nostalgic flavors you crave without any of the compromise—to your health, the health of our planet, or our animal friends," Goldfarb said. "One Unreal bite at a time."
With the Sprouts deal, Unreal's deli slices will be available at 3,600 retail locations with 500 universities slated to offer the vegan deli meats this year. The company also plans to add new flavors to its line in 2023.
5Hannah Godwin-approved vegan cookie dough
Maybe you caught Hannah Godwin on the dramatic 23rd season of The Bachelor, where she made it to the finals right before Colton Underwood called off the whole thing. Everyone from that season has seemed to move on, including Underwood, who came out as gay, and announced his engagement to Jordan C. Brown last year.
As for Godwin, she met her fiancé Dylan Barbour—a Bachelorette alum—on Bachelor in Paradise and the couple is set to marry this summer.
Godwin has also moved on to other sweeter things with her Valentine's Day collaboration with Deux, a vegan cookie dough company. Given her love of everything chocolate, Godwin was the perfect partner to release Deux's Cookies & Cream flavor which features a fudgy chocolate base and white chocolate chips throughout.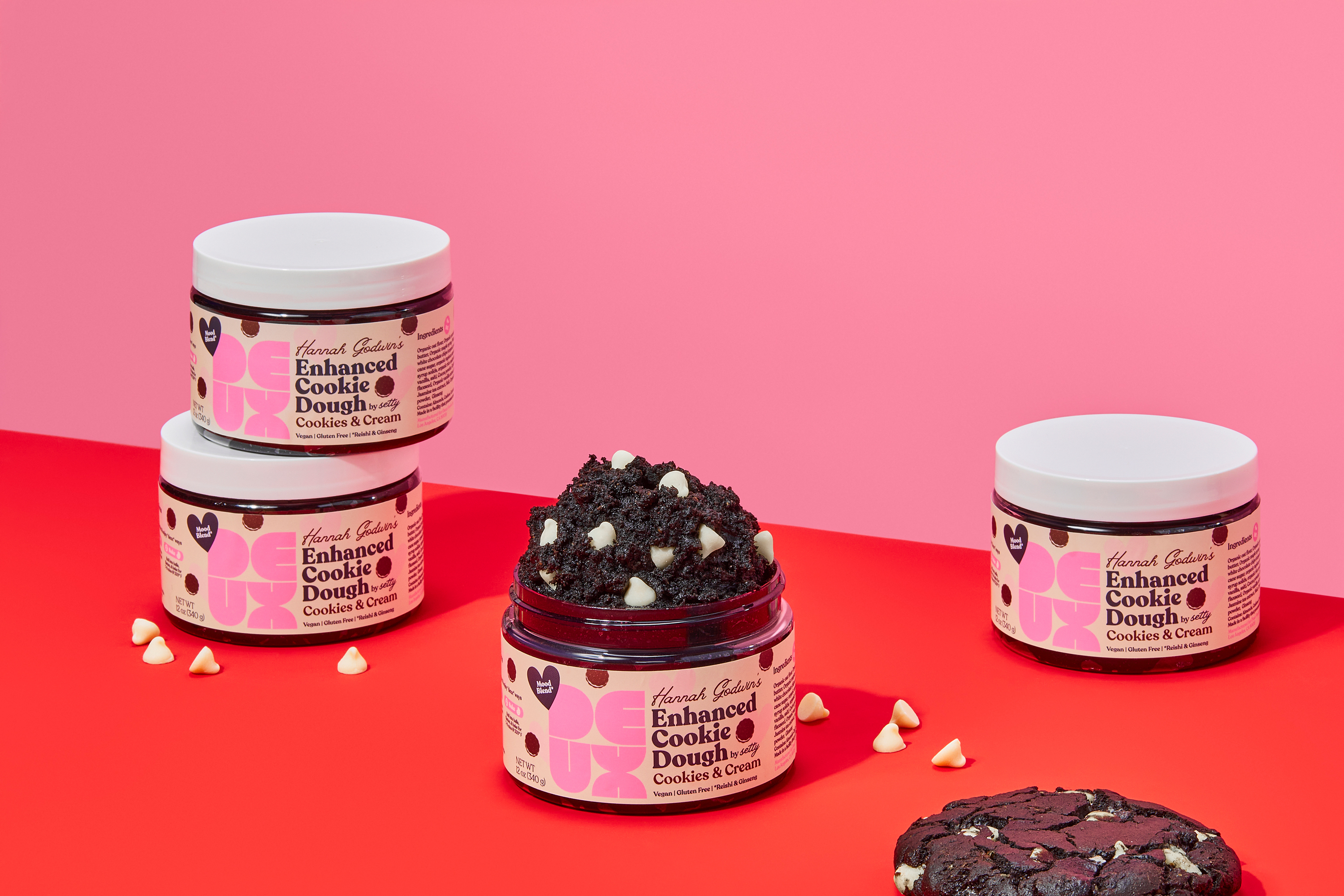 Deux
The best part about Deux's vegan cookie dough is that it can be eaten raw or baked into indulgent treats for Valentine's Day. To us, that sounds like a happy ending for all.
For the latest vegan news, read: