It seems that every week in the world of vegan food news is more exciting than the last and this week is no exception. New banana-topped vegan bowls crafted in partnership with Ubah Hassan from The Real Housewives of New York hit the menu at NYC's Beatnic. Mochidoki's chewy mochi—with dairy-free options—launched on Amazon. And shelf-stable, fish-free scallops are swimming our way thanks to Mind Blown. Read on for more.
1Real Housewife Ubah Hassan's new vegan bowls
Ubah Hassan, the Somali-Canadian model and actress, has teamed up with New York City-based eatery Beatnic to create a new vegan bowl option inspired by her East African heritage. The new Ubah Bowl is a rethinking of classic rice and beans and features coconut rice, red beans, pico de gallo, banana, and cilantro.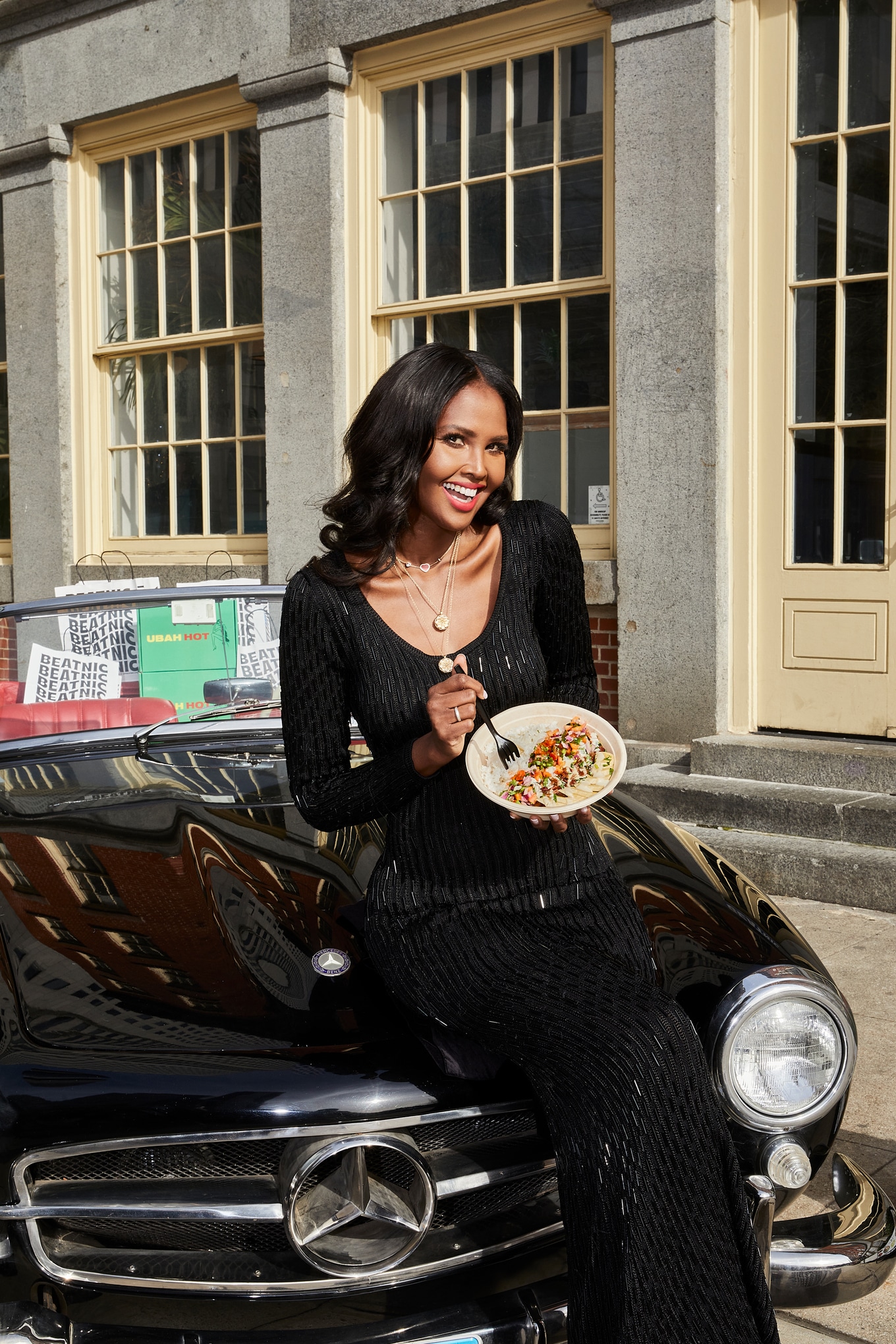 Beatnic
According to Hassan, the partnership with Beatnic was a natural fit, as she is passionate about healthy, plant-based eating and Beatnic was the perfect partner for her vision.
"It is no secret that rice and beans is one of the most loved dishes across the universe," Hassan said in a statement. "Every culture has its version, and this is mine. It's the one dish that brings us all together."
The new Ubah Bowls are available at all Beatnic locations in NYC and Boston, MA from now until April 23.
2Shelf-stable vegan sea scallops
This week, The Plant Based Seafood Co. launched a new version of its Mind Blown vegan scallops. While the company—which emerged from Van Cleve Seafood Co.—previously offered dusted plant-based scallops, the new vegan scallops are shelf-stable. This means consumers can enjoy fish-free meals without the need for freezing or refrigeration—another big plus for sustainability.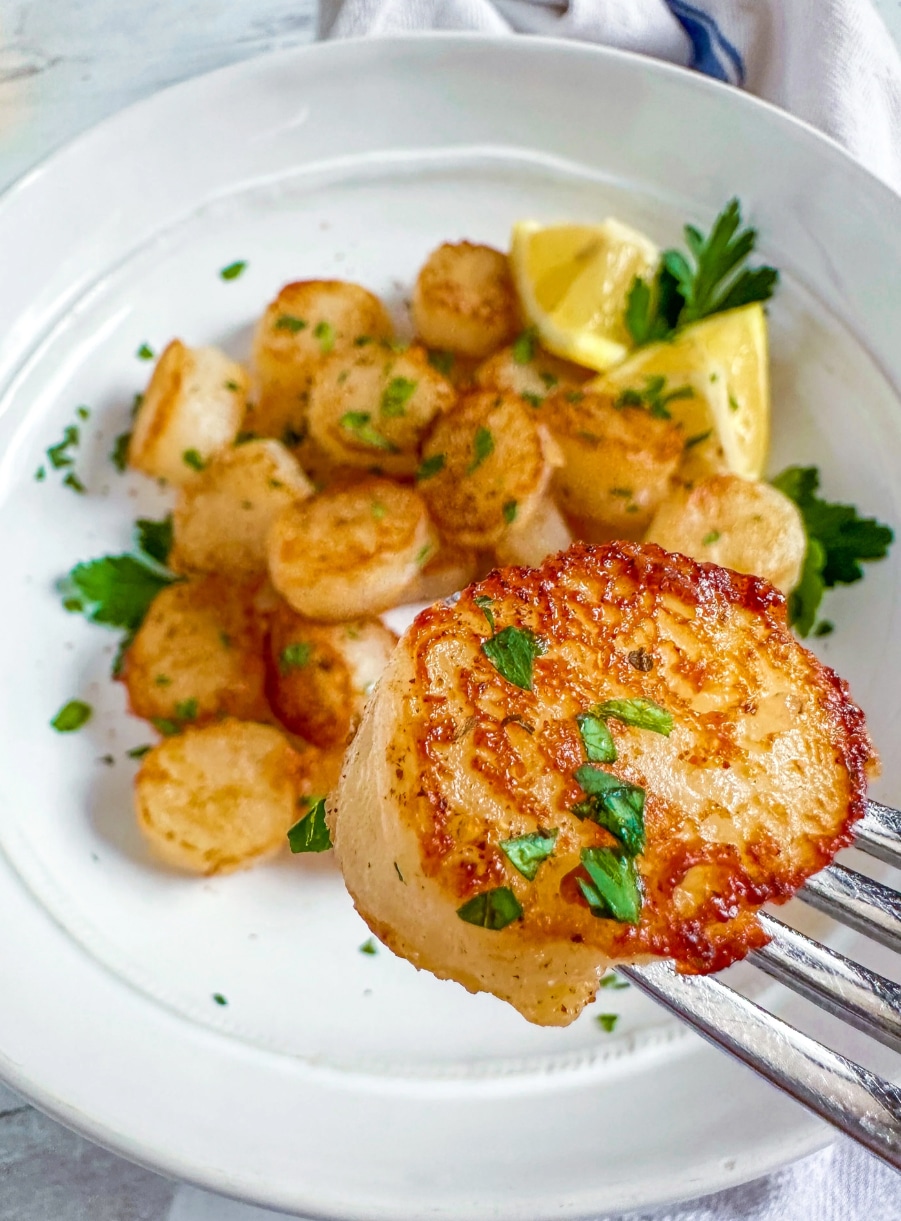 The Plant Based Seafood Co.
The restaurant-grade vegan scallops are made from a unique blend of plant-based proteins and konjac, resulting in a texture and flavor that closely resembles traditional scallops.
"Our new plant-based, shelf-stable innovation removes the need for coolers, dry ice, and overnight shipping which is often shipped on an airplane," Monica Talbert, co-founder and CEO of the Plant Based Seafood Co., tells VegNews. "Because the cold chain has been eliminated, we can now ship through standard mail and the customer keeps it in their pantry, not the freezer."
"Emissions are saved, making it overall better for the planet," Talbert says. "This innovation is exciting for us as we are impact-driven, above and below the water."
The company partnered with celebrity chef Spike Mendelsohn—of Top Chef fame—to showcase the new scallops in a cooking demonstration filmed at Chesapeake Bay, a popular seafood destination in Virginia (and headquarters of the vegan seafood company). "It's amazing to me that this is even possible," Mendelsohn said during the demonstration. "It blows my mind."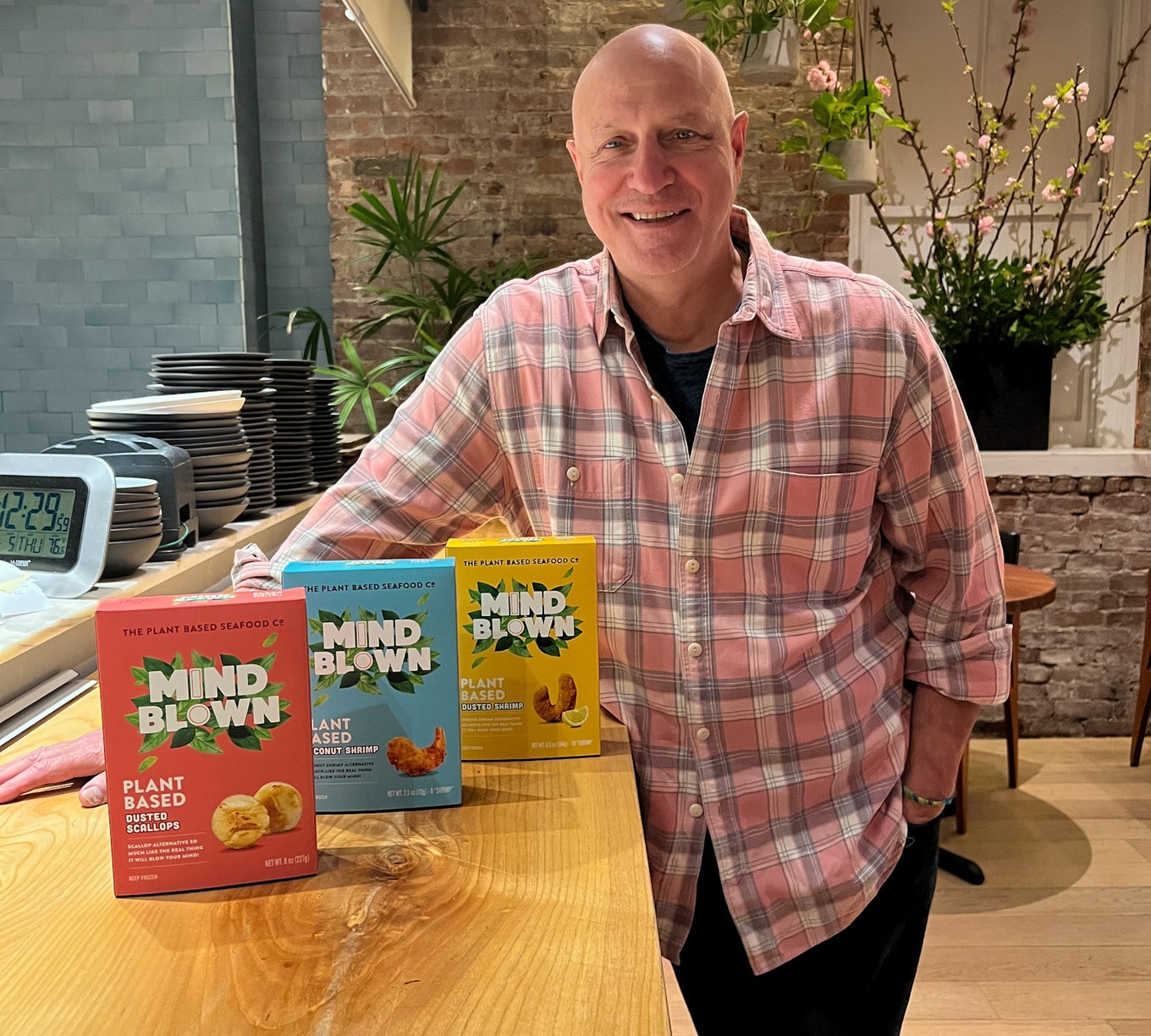 The Plant Based Seafood Co.
Top Chef's Tom Choliccho is also a big fan of the woman-owned vegan seafood company and invested in The Plant Based Seafood Co.—which also offers other plant-based seafood—last year to support its growth. "Their plant-based scallops tasted like scallops," Colicchio previously said in a statement. "The shrimp were delicious. The texture was spot on."
The new shelf-stable vegan scallops can be ordered from the company directly through its website.
3Baskin's new non-dairy smoothies
With warmer weather just around the corner, we're already thinking of refreshing treats to cool us down. And this week Baskin-Robbins, the world's largest chain of ice cream specialty shops, just expanded its non-dairy options with the release of new smoothies in three flavors: Mixed Berry (blueberries, raspberries, and blackberries), Strawberry, and Mango.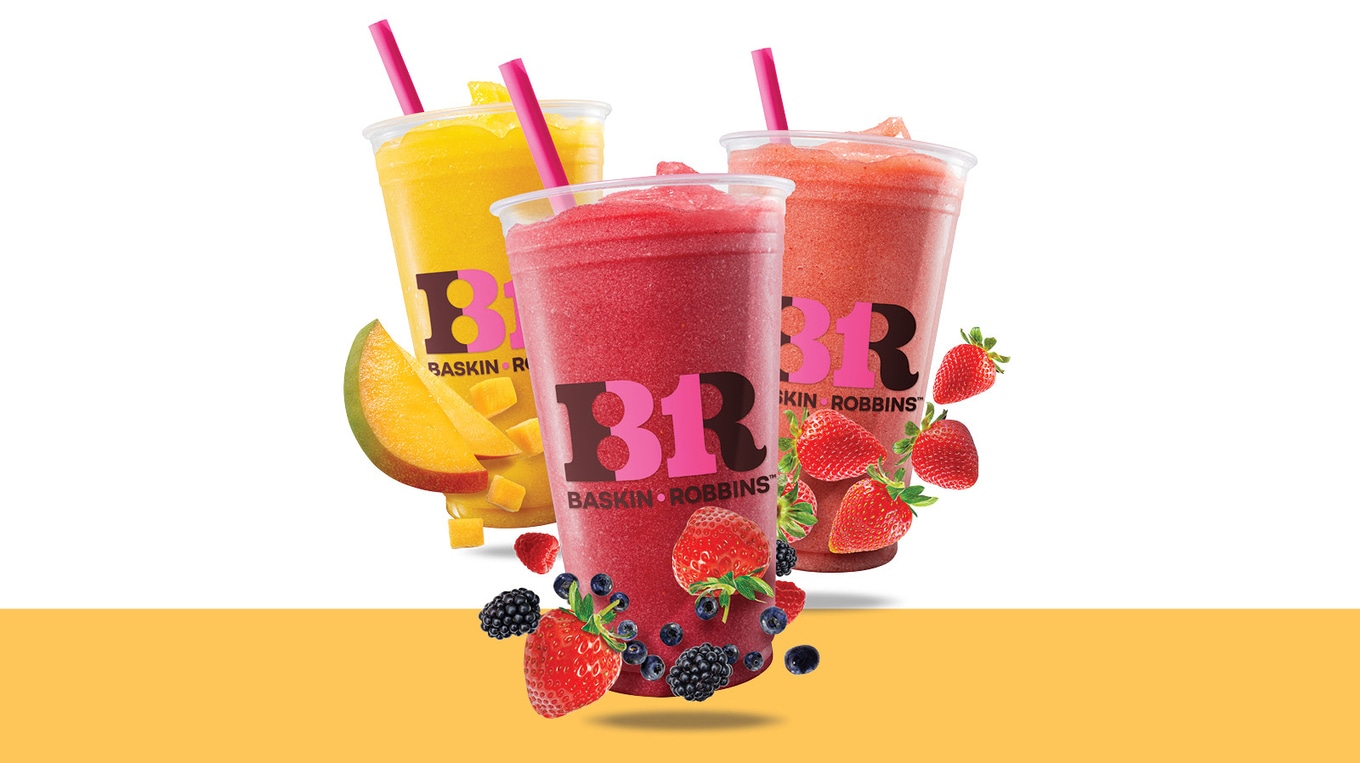 Baskin-Robbins
In addition to the new non-dairy smoothies, Baskin-Robbins got into dairy-free ice cream back in 2019 with the launch of Chocolate Chip Cookie Dough and Chocolate Extreme flavors made with coconut oil and almond butter.
The chain launched its first oat milk-based vegan ice cream options in 2021 with the national launch of Non-Dairy Salted Fudge Bar flavor made with a creamy salted dark chocolate oat milk base that is swirled with smooth fudge ribbons and dotted with fudge pieces.
4Mochidoki's vegan mochi hit Amazon
On Monday, mochi fans can rejoice as Mochidoki is expanding the reach of its delectable frozen treats to 40 additional Amazon Fresh regions.
Mochidoki is a New York City-based company that specializes in artisanal mochi ice cream. It offers a wide range of flavors, including several vegan options. Mochidoki's vegan mochi ice cream is made with oat milk and coconut cream, along with other plant-based ingredients.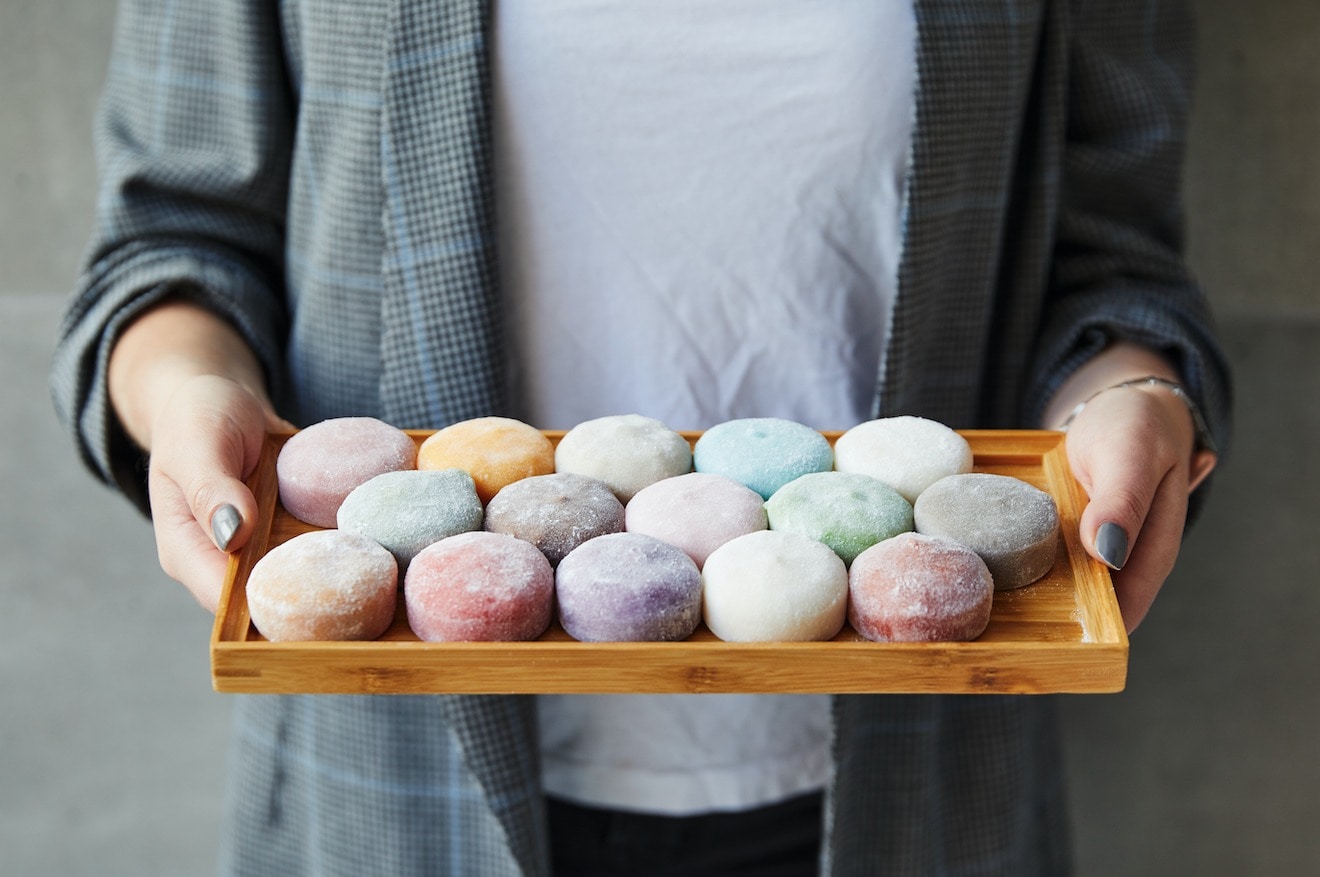 Mochidoki
Each mochi ball is wrapped around a vegan ice cream filling and is available in a variety of flavors, with Mango and Passion Fruit expanding to the new Amazon Fresh regions.
"As the demand for premium, high-quality desserts increases, we're excited to bring Mochidoki to a larger audience and inspire imagination with every bite through our flavor lineup," Claudio LoCascio, CEO & President of Mochidoki, said in a statement.
"Our goal has always been to bring mochi to as many people as possible, and through our partnership with Amazon, we're able to do just that," he said.
What sets Mochidoki's vegan mochi apart from other plant-based ice cream options is its unique texture. Mochi is a Japanese sweet rice cake that is chewy and soft, providing a unique mouthfeel that is different from traditional ice cream.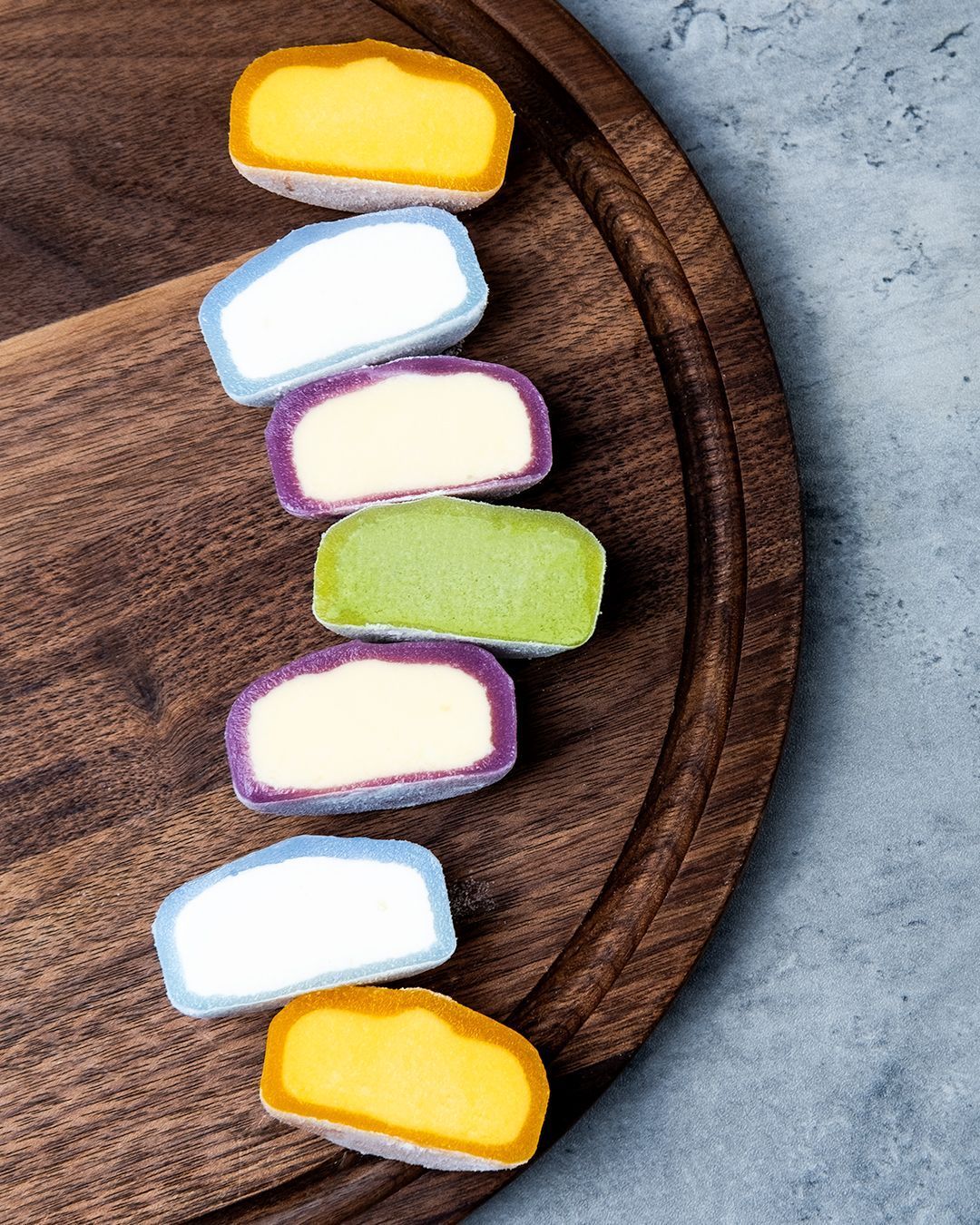 Mochidoki
In addition to being vegan, Mochidoki's mochi is also gluten-free, made with non-GMO ingredients, and uses eco-friendly packaging.
5Dairy-free white chocolate creamer
Nutpods is a brand that is well-known for its range of high-quality, non-dairy creamers that are made from simple, clean ingredients. Their latest addition to the lineup is the New White Chocolate Creamer.
The Nutpods New White Chocolate Creamer is a perfect blend of sweet and creamy flavors that are sure to enhance your morning coffee or afternoon latte. It is made with a combination of almond milk and coconut cream, which gives it a rich and velvety texture.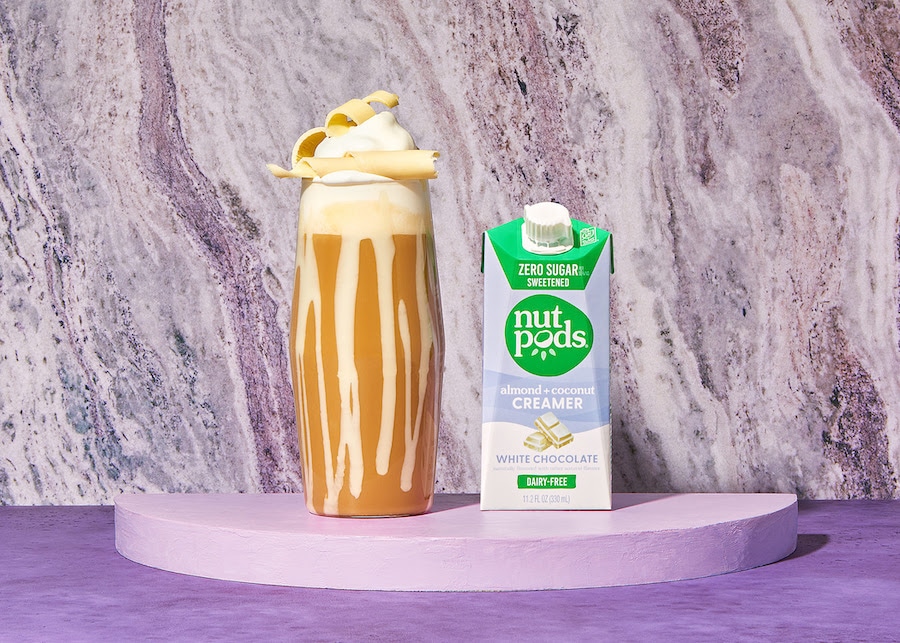 Nutpods
"The white chocolate mocha is a fan favorite drink at coffee shops across the country and has been on our radar for a while," Patrick Coyle, Nutpods Chief Marketing Officer, said in a statement. "Creating a zero-sugar version however was challenging, as sugary cacao butter is a defining flavor in white chocolate."
The new White Chocolate creamer follows the launch of Nutpods Creamy Cold Brew in ​​Classic and Vanilla Caramel flavors. This new product is available at Sprouts Markets and will hit Amazon—alongside the new White Chocolate creamer—this summer.
For the latest vegan news, read: