After more than 1.3 million votes were cast in the world's largest survey of vegan products, people, and places, one thing's for sure: we're living in a golden age of plant-based abundance. From veteran brands reclaiming their crowns (we see you, Earth Balance!) to vegan newcomers rising to the top (all hail Lizzo!), join us as we celebrate your chosen winners and toast to an even more incredible vegan year to come.


FOOD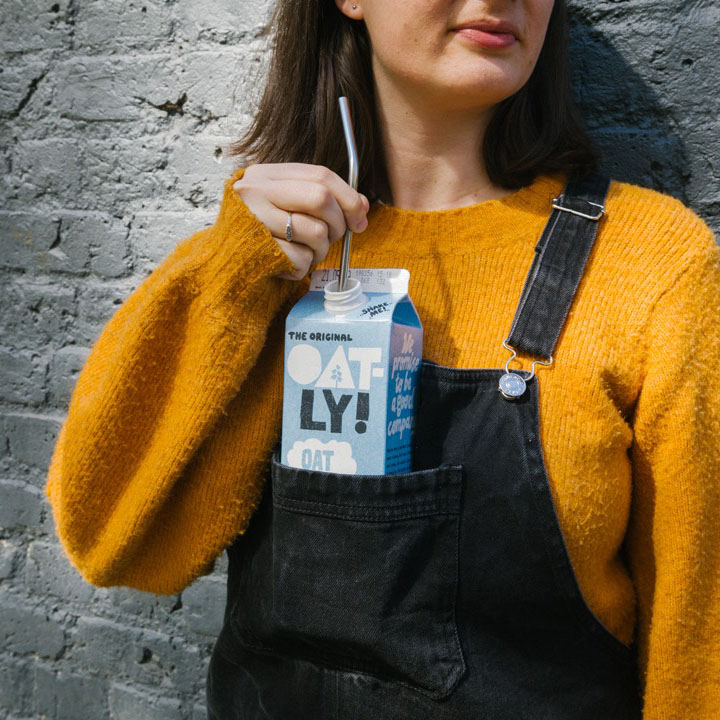 Oatly
Best Vegan Milk: Oatly
With expansion of its fan-favorite soft serve up and down the East Coast, new climate footprint labeling, and debut in 7-Eleven coffee stations, it's been another record year for the world's top oat milk.
Runners Up: Silk, Almond Breeze


Best Vegan Creamer: Silk
Whether you opt for soy, almond, or oat milk creamer, Silk has you covered—and in flavors like crème brûlée, toasted hazelnut, and oatmeal cookie to boot!
Runners Up: Califia Farms, Planet Oat


Best Vegan Ice Cream: Ben & Jerry's
Vermont ice cream giant Ben & Jerry's is well on its way toward its goal of dominating the plant-based ice cream market, thanks to 19 unique pints, dairy-free reimaginings of fan favorites, innovative sunflower butter-based flavors, and collaborations with influential celebs, including Colin Kaepernick, Chance the Rapper, and, most recently, Ava DuVernay.
Runners Up: So Delicious Dairy Free, Oatly


Best Vegan Staple Cheese: Violife
Melty cheddar and mozzarella. The perfect wedge of parmesan. Crumbly and tangy feta. Smoky provolone slices. Grillable Mediterranean-style blocks of halloumi … there's simply nothing Violife cheeses can't do.
Runners Up: Chao, Follow Your Heart


Best Vegan Artisan Cheese: Miyoko's Creamery
One of the first companies to revolutionize the fancy vegan cheese game, Miyoko's Creamery has rolled out smoky, elegant, tangy wheels of vegan cheese for nearly 10 years.
Runners Up: Boursin, Treeline Cheese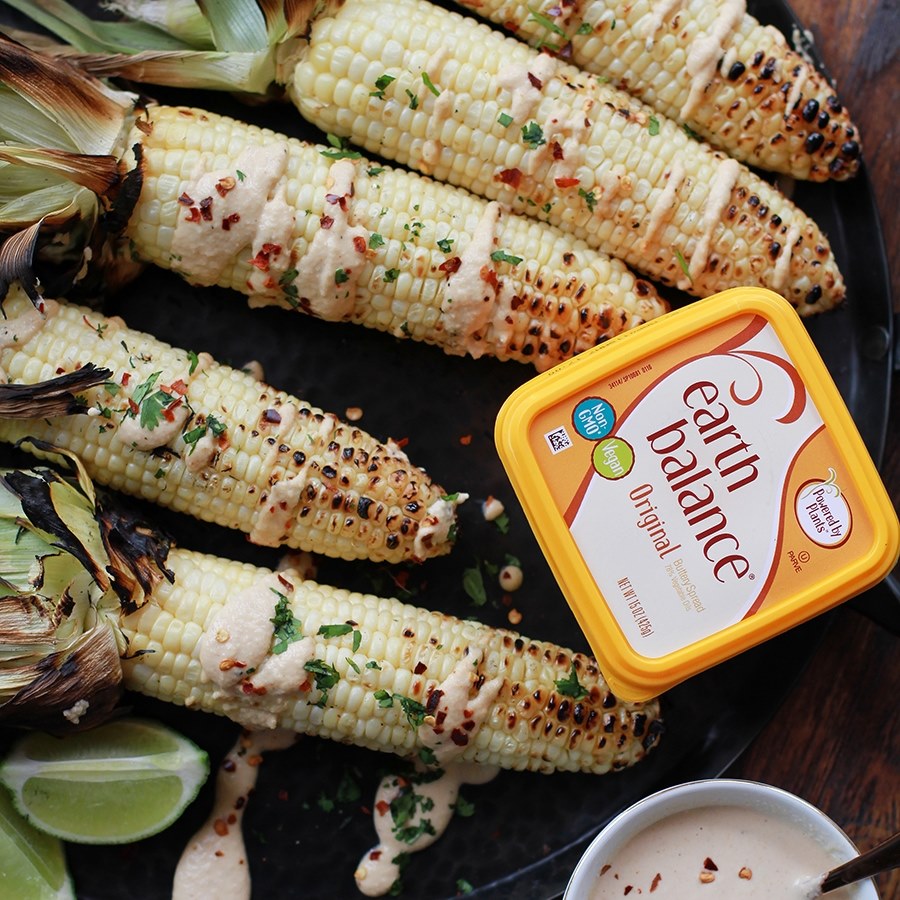 Earth Balance
Best Vegan Butter: Earth Balance
Don't count out the OG! Long before mainstream brands like I Can't Believe It's Not Butter and Land O'Lakes got into the dairy-free game, Earth Balance was melting its way into our hearts … and onto our baked potatoes.
Runners Up: Miyoko's Creamery, Country Crock Plant Butter


Best Vegan Yogurt: Forager Project
California company Forager Project scores its first-ever Veggie Award thanks to its silky, probiotic-rich cashew milk yogurt—and parfaits, smoothies, and even grain bowls everywhere are all the better for it.
Runners Up: Silk, Kite Hill


Best Vegan Burger: Beyond Meat
A pioneer of the 21st century's meat alternative movement, the Beyond Burger has been making leaps and bounds into the mainstream since 2016, and VegNews readers are still obsessed.
Runners Up: Impossible Foods, Dr. Praeger's


Best Vegan Chicken: Gardein
It seems like everyone is trying to get into the vegan chicken game. But with 15 different plant-based offerings—from nuggets to fillets to Nashville hot tenders—Gardein is already winning.
Runners Up: Impossible Foods, Daring Foods


Best Vegan Bacon: Sweet Earth
Whether stacked in sandwiches, served with flapjacks, or stuffed into breakfast burritos, Sweet Earth's smoky, hickory Benevolent Bacon seitan strips remain VegNews readers' go-to bacon.
Runners Up: Lightlife Foods, Hooray Foods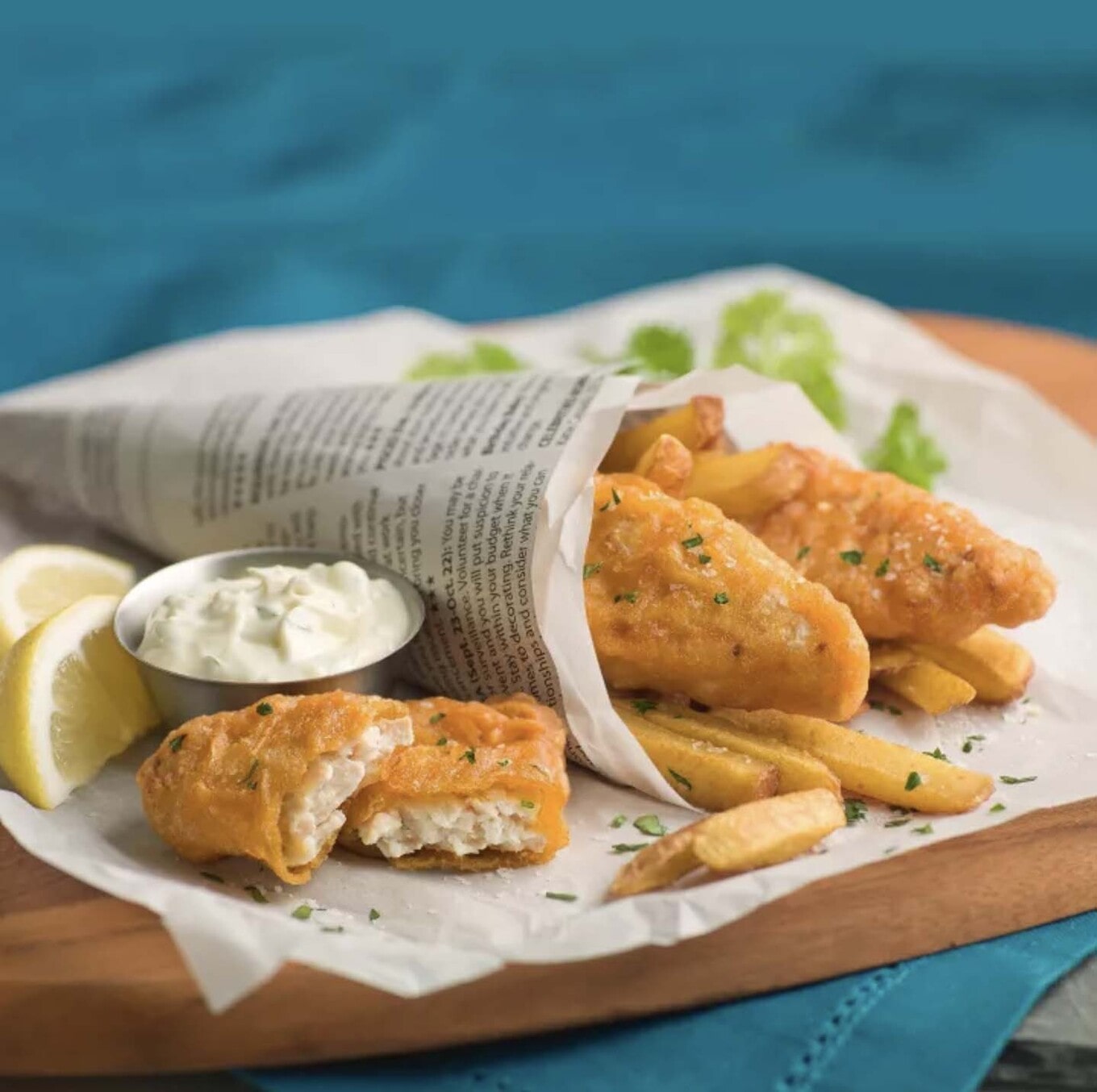 Gardein
Best Vegan Seafood: Gardein
For nearly a decade, the golden, flaky fish-less fillets from Gardein have been the seafood standard for plant eaters. Pro tip: the brand's miniature crab cakes are next-level, too.
Runners Up: Good Catch, Sophie's Kitchen


Best Vegan Jerky: Beyond Meat
Beyond launched its foray into jerky just last year, but this chewy pea-and-mung bean-based snack in flavors such as Hot & Spicy and Teriyaki has already become a fan favorite.
Runners Up: Louisville Vegan Jerky Co., Primal Spirit


Best Vegan Snack: Hippeas
Puffy chickpea snacks tossed with white cheddar, nacho cheese, smoky barbecue, and sriracha seasoning continue to reign as your favorite snack five years running.
Runners Up: SkinnyPop Popcorn, Earth Balance Vegan Cheddar Squares


Best Vegan Chocolate: Justin's
When the craving for a peanut butter cup strikes, Justin's has long been there to answer the call with its dairy-free dark chocolate cups. Now, dark chocolate espresso and crispy quinoa-studded cups have joined the lineup, too.
Runners Up: Hu Kitchen, UNREAL


Best Vegan Dessert Brand: Abe's
Abe's line of vanilla sprinkle cakes, chocolate chip brownies, streusel-topped coffee cake, and lemon pound cake made snagging this crown a piece of … well you know.
Runners Up: Sweet Loren's, Lenny & Larry's


Best Vegan Meal Delivery Service: Purple Carrot
Whether you want to heat-and-eat your meals or cook them up yourself, the all-vegan Purple Carrot has been simplifying home cooking since 2014. One bite of its Thai Peanut Noodles, and you'll know why.
Runners Up: Green Chef, Urban Remedy
BEAUTY & STYLE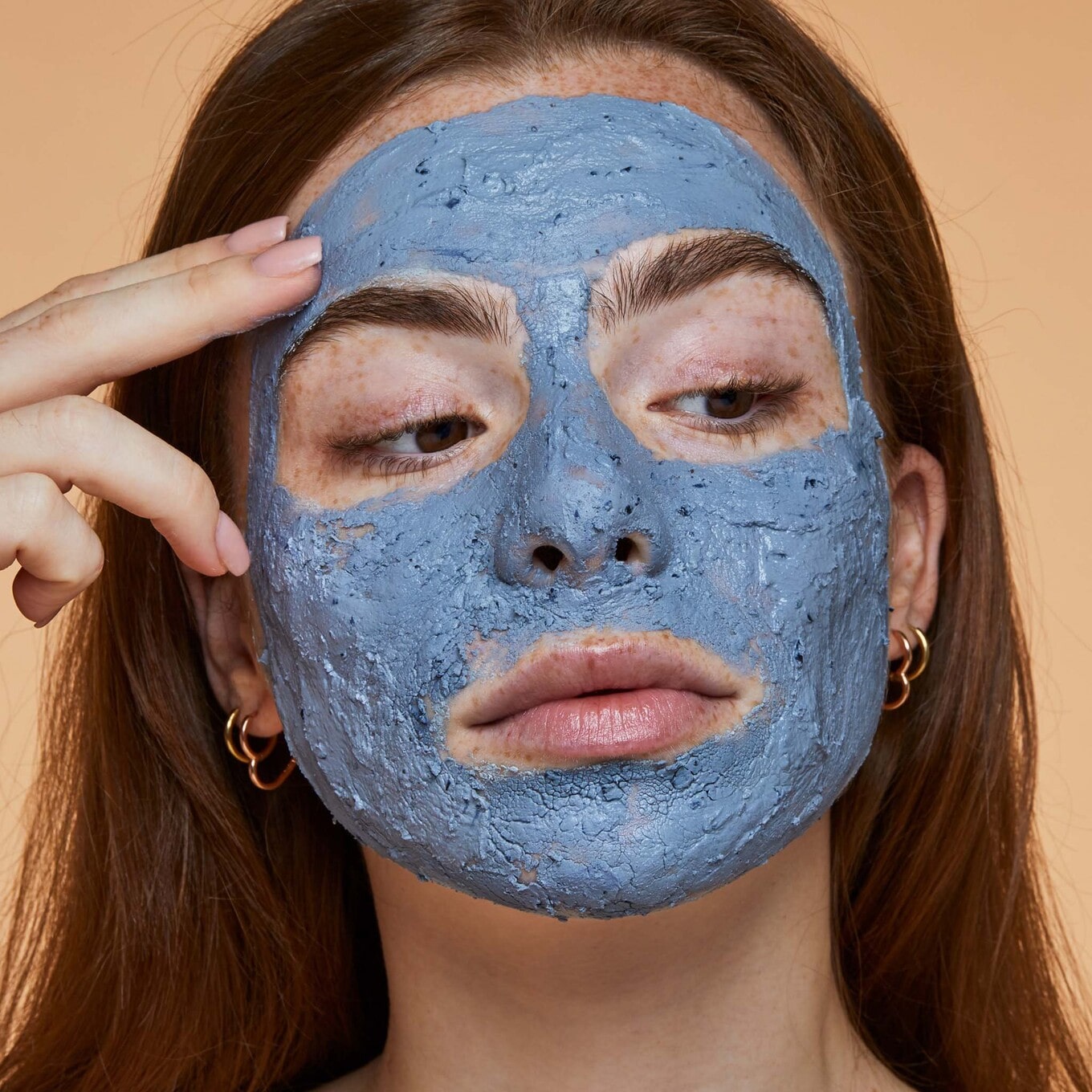 LUSH
Best Vegan Skin Care Brand: LUSH
A one-stop shop for every skincare need, LUSH earns its fifth Veggie Award thanks to an arsenal of powerful natural ingredients including tea tree, sea salt, and charcoal.
Runners Up: Pacifica Beauty, ACURE


Best Vegan Haircare Brand: Aveda
Whether you prefer sleek, voluminous, or curly, every day is a good hair day with Aveda thanks to the beauty brand's 20 collections crafted for any and all hair needs.
Runners Up: OLAPLEX, LUSH


Best Vegan Makeup Brand: Pacifica Beauty
Look to four-time Veggie Award winner and clean beauty pioneer Pacifica Beauty for everything on-trend like fluttery eyelashes, glowy skin, and kissably hydrated lips—all cruelty-free and vegan.
Runners Up: Rare Beauty, 100% PURE


Best Vegan Handbags: MATT & NAT
When it comes to innovative materials, sustainability, and transparent practices, there's no one doing handbags like Canadian brand MATT & NAT.
Runners Up: Stella McCartney, Telfar


Best Vegan Apparel Brand:
The Herbivore Clothing Company
This cult-favorite message-wear brand in Portland recently closed its doors after 20 years, 92 designs, tens of thousands of tees sold … and its sixth and final Veggie Award.
Runners Up: Vegan Outfitters, Wholesome Culture


Best Vegan Shoe Brand: Dr. Martens
Put your best foot forward with iconic British footwear brand Dr. Martens' 20 different vegan leather styles. One thing is for sure: these boots were definitely made for walkin'.
Runners Up: Adidas x Stella McCartney, VEJA
PLACES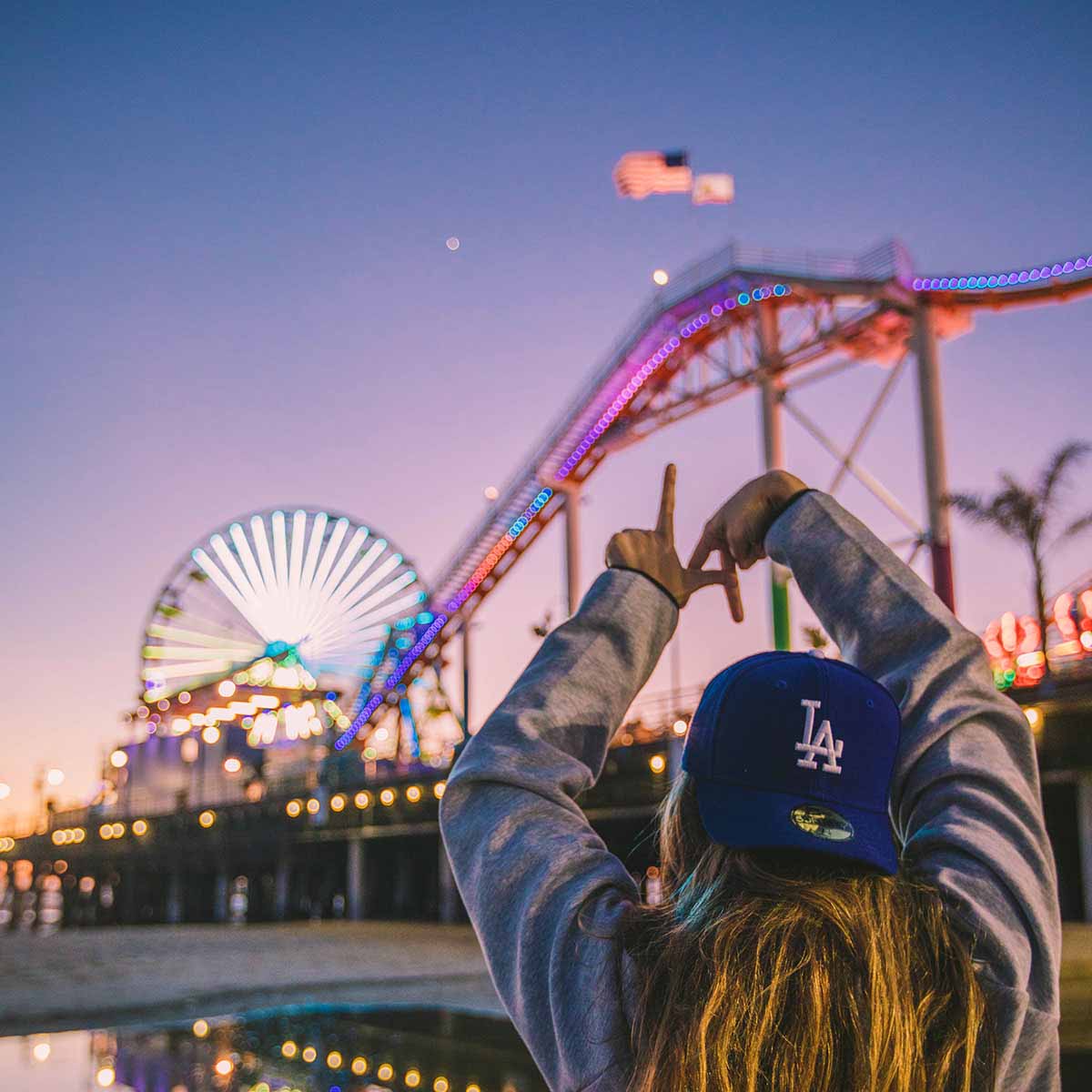 Nico Robertson/Pexels
Best Vegan City: Los Angeles
Not content with the standard selection of burgers, Mexican grub, and ramen, the City of Angels takes vegan options up a notch with spins on everything from Ugandan (Nkwagala Cafe) to Jewish (Mort & Betty's) to Filipinx (San & Wolves Bakeshop). Now, if we could just pick one for dinner.
Runners Up: New York, Portland


Best Vegan Casual Restaurant:
Sage Plant Based Bistro
Southern California
With super-generous portions, a worldly menu of comfort favorites (Eggplant Arrabiata or a Brazilian Burrito? Why not both!), plus a brewery and regenerative farm to boot, Sage cinches its third Veggie Award.
Runners Up: Spicy Moon (New York, NY), Vegan Mob (Oakland, CA)


Best Vegan Fine-Dining Restaurant:
Crossroads Kitchen
Los Angeles, CA & Las Vegas, NV
After the opening of the first-ever vegan fine-dining restaurant on the Las Vegas Strip—plus a third location in Kardashianland (Calabasas, CA)—we can only imagine what expansion plans are up next for this celeb hot spot.
Runners Up: Planta (Nationwide), Plant (Asheville, NC)


Best Vegan Fast-Food Restaurant: Veggie Grill
Nationwide
Our dream of eating vegan Buffalo chicken wings, cheesy Southwestern nachos, and Korean kimchi beef bowls whenever and wherever is easier than ever with 31—yup, 31!—locations of fan-favorite Veggie Grill.
Runners Up: Plant Power Fast Food (Multiple Locations), Native Foods (Nationwide)


Best Vegan Vegan Fast-Food Meal:
The Plant Powered Bowl at Chipotle
Long before veganism made strides in the mainstream fast-food industry, this international chain and its tender tofu sofritas were an oasis for the plant-based crowd—and they're still reigning supreme.
Runners Up: Beyond The Original Orange Chicken at Panda Express, Impossible Whopper at Burger King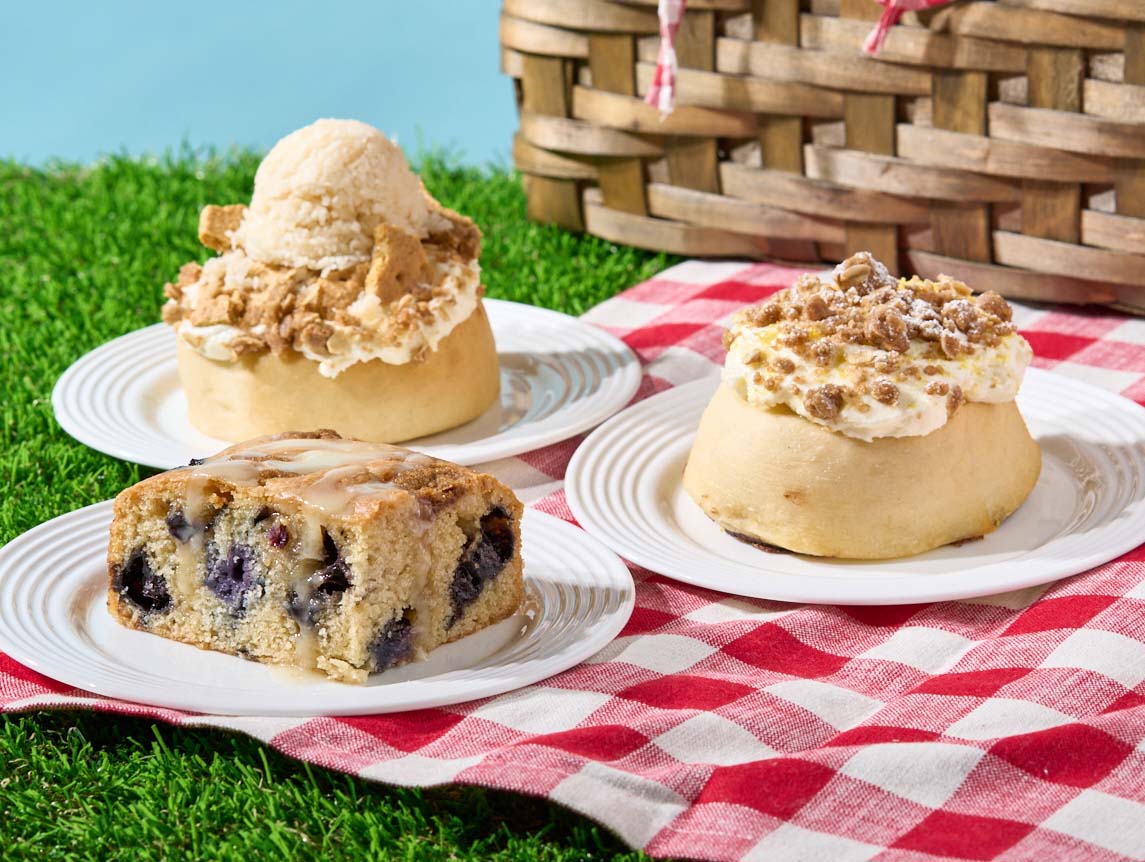 Cinnaholic
Best Vegan Bakery: Cinnaholic
Nationwide
Fluffy, melt-in-your-mouth cinnamon rolls customized any way you want thanks to 18 frostings and 25 toppings? Cinnaholic says "go for it!" at its more than 70 locations in North America.
Runners Up: Vegan Treats (Bethlehem, PA), Just What I Kneaded (Los Angeles, CA)


Best Vegan Doughnut Shop: Donut Friend
Los Angeles, CA
Coconut bacon-topped, whipped cream-filled, and Speculoos cookie butter-infused doughnuts all made from scratch daily? No wonder Donut Friend has scored its fourth Veggie Award.
Runners Up: Doe Donuts (Portland, OR), Vegan Doughnut Gelato (Oakland, CA)


Best Vegan Ice Cream Shop:
Whipped Urban Dessert Lab
New York, NY
This Black women-owned destination isn't just blessing New Yorkers with elevated swirls of oat milk soft serve, luscious sauces, and creative crumb coatings. It's infusing luxury into dessert while also defying dairy—now that's a win-win-win.
Runners Up: Frankie & Jo's (Seattle, WA), Vaca's Creamery (Chicago, IL)


Best Vegan Burger Joint: Slutty Vegan
Multiple Locations
With a nine-location empire, Slutty Vegan is officially taking over the burger craze with its provocatively named Sloppy Toppys, Fussy Hussys, and Super Sluts stacked high and ready to be devoured.
Runners Up: Monty's Good Burger (Multiple Locations), Plant Power Fast Food (Multiple Locations)


Best Vegan Pizzeria: Screamers
Brooklyn, NY
Sometimes a slice of 'za is the warm hug we all need, and that's exactly why Screamer's mac-and-cheese-topped, almond ricotta-dolloped pies are winning for a third consecutive year.
Runners Up: Forever Pie (Los Angeles, CA), Boxcar Pizza (Portland, OR)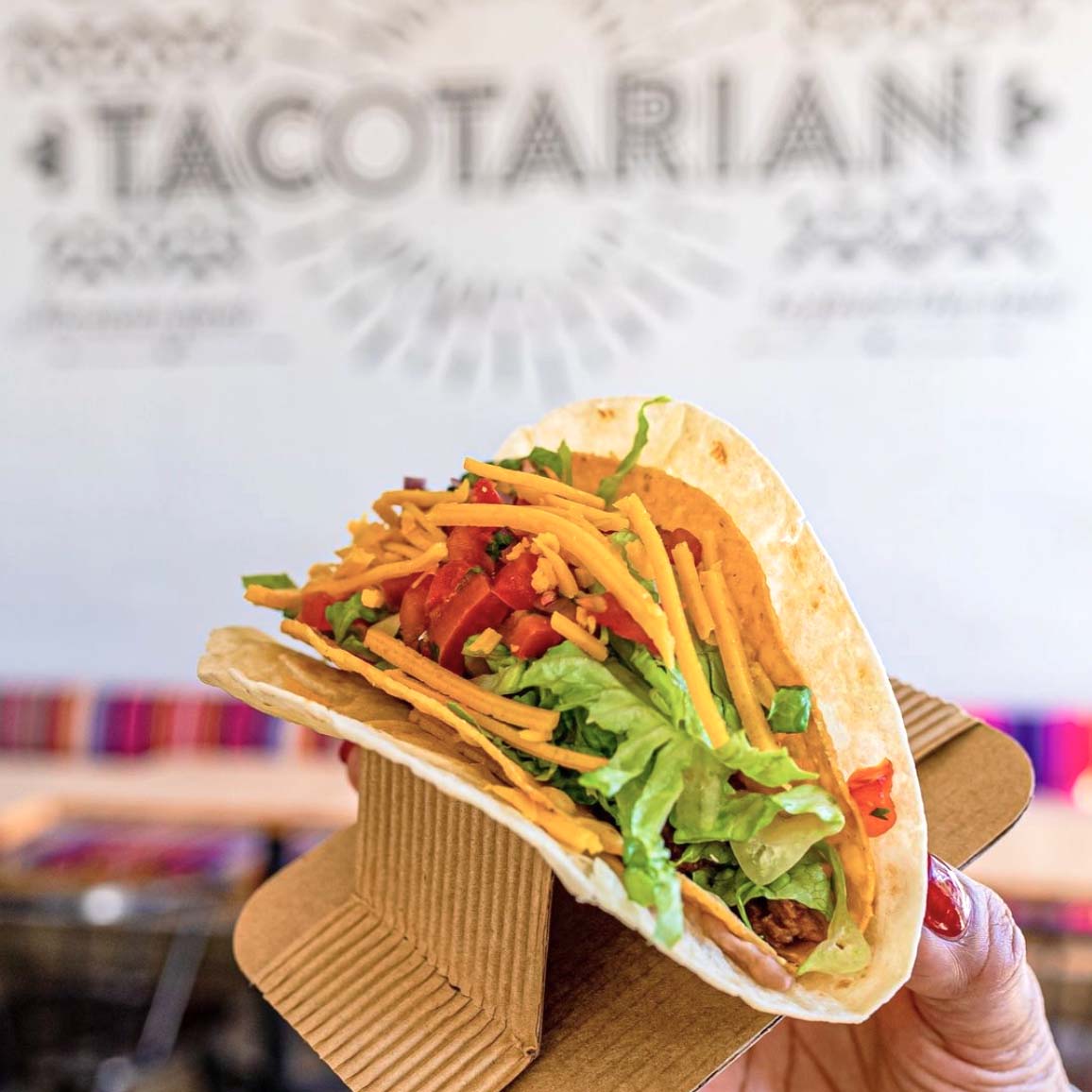 Tacotarian
Best Vegan Taqueria: Tacotarian
Las Vegas, NV & San Diego, CA
Sin City's top tacos are conquering the world. After a SoCal expansion, the taqueria's Takis-dusted Mexican street corn, tangy cauliflower ceviche, and French fry-stuffed burritos have earned this cult-favorite its first Veggie Award.
Runners Up: Cena Vegan (Los Angeles, CA), Mis Tacones (Portland, OR)


Best Vegan Asian Restaurant: Beyond Sushi
New York, NY
Spicy salmon tartare, shiitake-truffle dumplings, creamy ube cashew cheesecake … on top of all the incredible vegan sushi you could want? One look at Beyond Sushi's menu, and you'll completely understand (and be grateful for) the restaurant's name.
Runners Up: Spicy Moon (New York, NY), Chef Kenny's Vegan Dim Sum (Las Vegas, NV)


Best Vegan Soul Food Restaurant: Dirty Lettuce
Portland, OR
The culinary masterminds at this soul-food hot spot—and their life-changing crabmeat étouffée, flavor-bomb gumbo, and Mississippi fried catfish—are winning over VegNews readers to claim their second consecutive Veggie Award.
Runners Up: Compton Vegan (Los Angeles, CA), Seasoned Vegan (New York, NY)


Best Vegan Italian Restaurant: Pura Vita
West Hollywood, CA
Eat your way through Southern Italy by way of Southern California's Pura Vita. Forkfuls of spicy garlic linguine in a sumptuous white wine sauce brimming with mushroom scallops? Yes, please!
Runners Up: Monster Vegan (Philadelphia, PA), Tarantino's Vegan (Las Vegas, NV)


Best Vegan Coffee Shop:
Familiars Vegan Coffee Shop
Brooklyn, NY
Come for the classic cold brews, stay for the fusion favorites. Toasted everything bagels topped with schmears of tofu cream cheese, tangy kimchi sauce, and shredded carrots and cukes? Starbucks could never.
Runners Up: Grindcore House (Philadelphia, PA), Coffee and Plants (Pasadena, CA)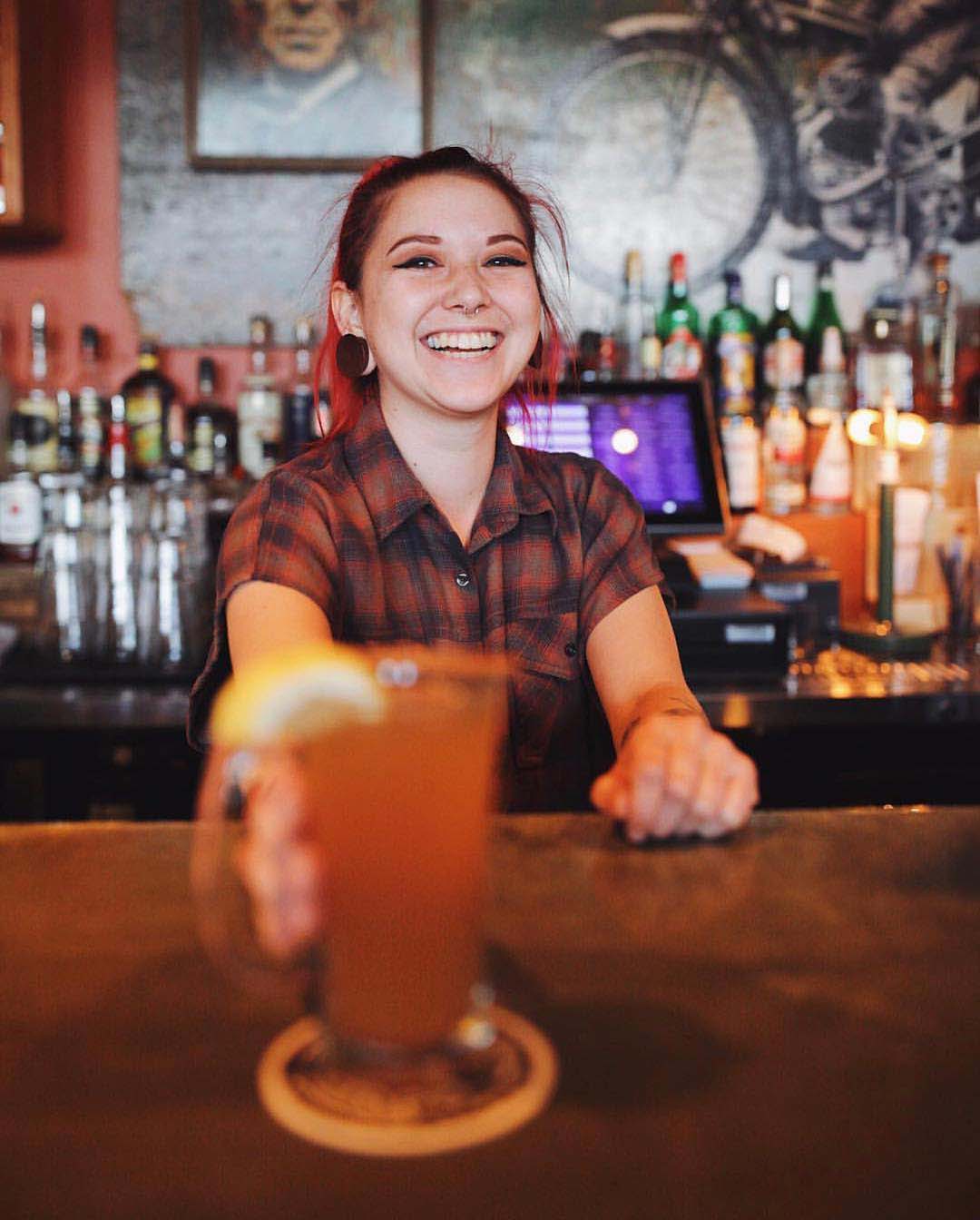 The Bye & Bye
Best Vegan Bar: The Bye and Bye
Portland, OR
VegNews readers are saying bye-bye to lackluster bars and boring brews. Instead, they're flocking to this boozy watering hole serving up craft cocktails, local beers, and rave-worthy brunch. Bottoms up!
Runners Up: Charlie was a sinner. (Philadelphia, PA), MOTHERSHIP (San Diego, CA)


Best Vegan Grocery Store:
BESTIES Vegan Paradise
Los Angeles, CA
An endless selection of vegan goods makes them a great store. Pop-ups to support BIPOC entrepreneurs, acceptance of EBT, and only selling products from vegan companies makes BESTIES a three-time-Veggie Award-winning destination.
Runners Up: Food Fight! Grocery (Portland, OR), Orchard Grocer (New York, NY)


Best Vegan Online Grocery Store:
GTFO It's Vegan
Whether you're looking for hard-to-find white chocolate, countless different kinds of artisanal vegan cheeses, or plant-based dog treats, you're turning to GTFO It's Vegan, and it's earning its first Veggie Award because of it.
Runners Up: VeganEssentials.com, BESTIES Vegan Paradise
PEOPLE & MEDIA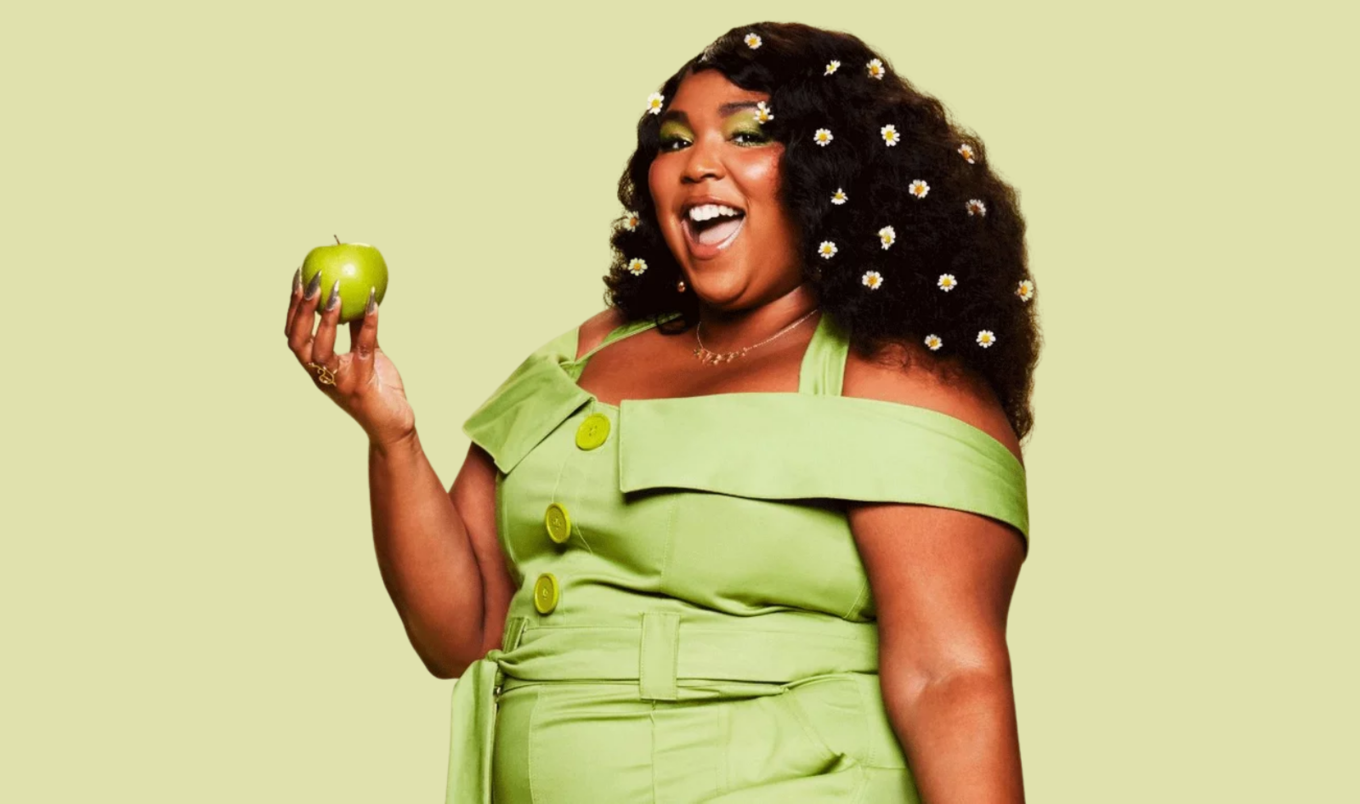 Absolut
Favorite Vegan Celebrity: Lizzo
All the rumors are true: Lizzo is your favorite vegan celebrity! The four-time Grammy winner continues winning over vegans worldwide with her TikTok taste tests, restaurant reviews, and unapologetic self-love.
Runners Up: Joaquin Phoenix, Tabitha Brown


Favorite Vegan Athlete: Serena Williams
Not only is Williams nabbing a fourth consecutive Veggie Award, she's also teased a return to the court. And if she does, she's turning to plants to keep her at the top of her game.
Runners Up: Colin Kaepernick, Lewis Hamilton


Favorite Vegan TikToker: @AlexisNikole
She may be gracing magazine covers and doing stints on late-night talk shows, but VegNews readers are still obsessed with Alexis Nikole Nelson's cheer-inducing TikTok content that educates the masses on all-things foraging.
Runners Up: @turnipvegan (Todd Anderson), @thekoreanvegan (Joanne Molinaro)


Favorite Vegan Instagrammer: @Badassvegan
A filmmaker, entrepreneur, and author—there's no slowing down John Lewis. On a mission to change the world, Lewis keeps his 438,000 followers hooked with thought-provoking insights, laugh-out-loud memes, and vegan motivation.
Runners Up: @diaryofamadblackvegan (Jazz Duke), @maxlamanna (Max La Manna)


Favorite Vegan YouTuber: Cheap Lazy Vegan
Nearly 800,000 subscribers tune into Rose Lee's channel for delectable eats made cheaply and easily. Come for 10-minute gochujang pasta, stay for the travel diaries and vegan taste tests.
Runners Up: Gaz Oakley, Rainbow Plant Life


Best Vegan Podcast: Are You Ready
Joanne Molinaro captivated the world with awe-inspiring storytelling and food. Now, she's teaching listeners how to "live a more purposeful and empowered life," one podcast episode at a time.
Runners Up: Brown Vegan Podcast, The Rich Roll Podcast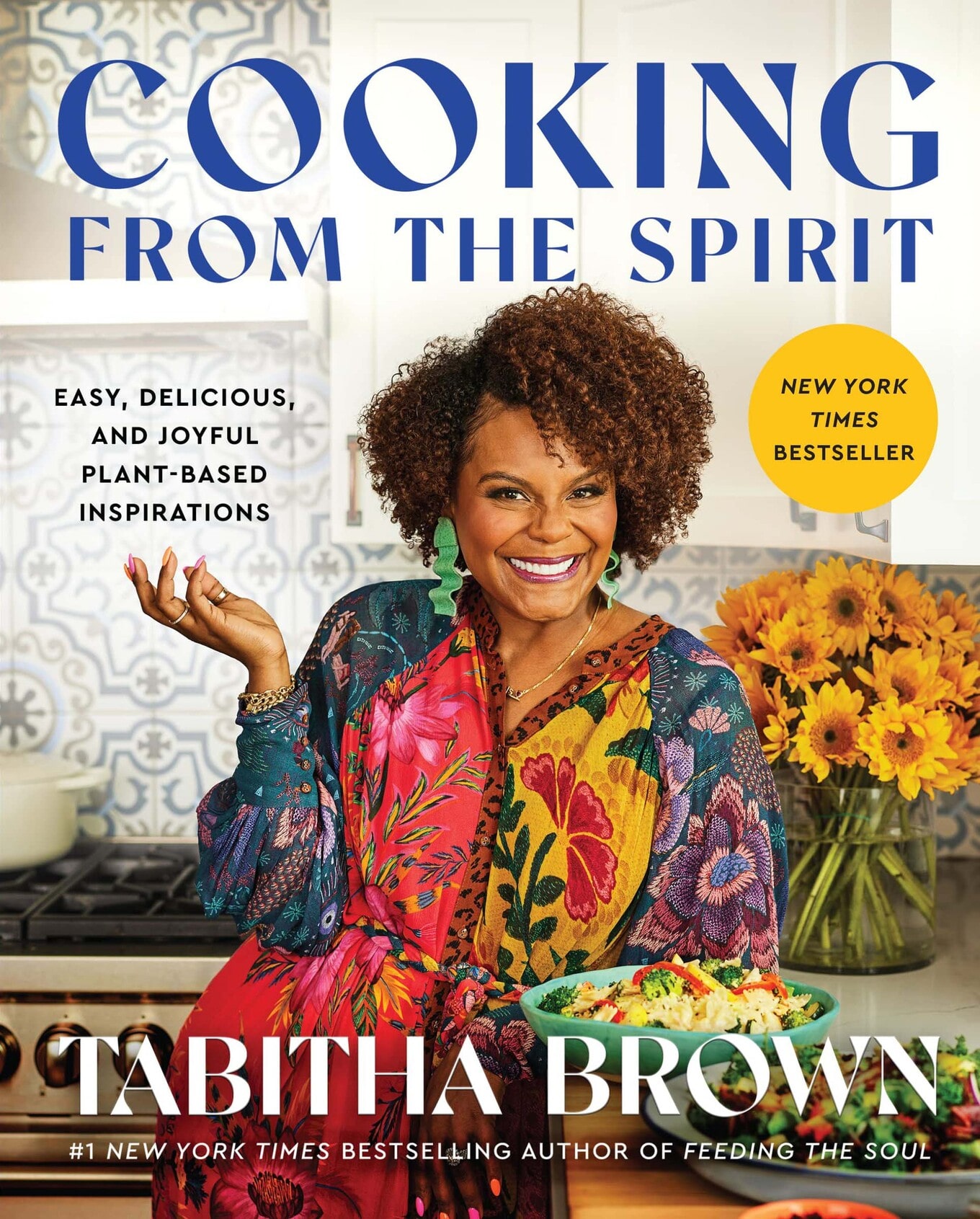 William Morrow Cookbooks
Best Vegan Cookbook: Cooking from the Spirit
Tabitha Brown's off-the-cuff recipes made her a bonafide superstar. But her debut, measurement-free cookbook made her a New York Times bestseller … and a 2023 Veggie Award winner.
Runners Up: PlantYou by Carleigh Bodrug, Eat Plants, B*tch by Pinky Cole


Our 2023 Prize Winners!
All Veggie Award voters are automatically entered into our prize giveaway to win incredible vegan prizes. Check out this year's prizes …
For even more vegan awards, read: