This fall, Los Angeles hotspot Crossroads Kitchen will open a new location in Calabasas, a city known for its celebrity residents. When it opens, Crossroads will be the first plant-based restaurant inside The Commons at Calabasas, a sprawling 215,000-square-foot Mediterranean-inspired open-air retail and entertainment complex operated by Caruso.
Celebrated chef Tal Ronnen—a former personal chef to Oprah Winfrey—opened Crossroads on Melrose Avenue in West Hollywood in 2013. The plant-based restaurant is a pioneer in upscale vegan fare and is known for its signature dishes such as artichoke "oysters" topped with kelp caviar, oven-roasted truffle potatoes, and creamy spaghetti carbonara. The Calabasas menu will draw inspiration from its Melrose location with dishes such as Stuffed Zucchini Blossoms, Beet Tartare, and housemade pastas such as the Tagliatelle Bolognese and Fettuccine & Truffles.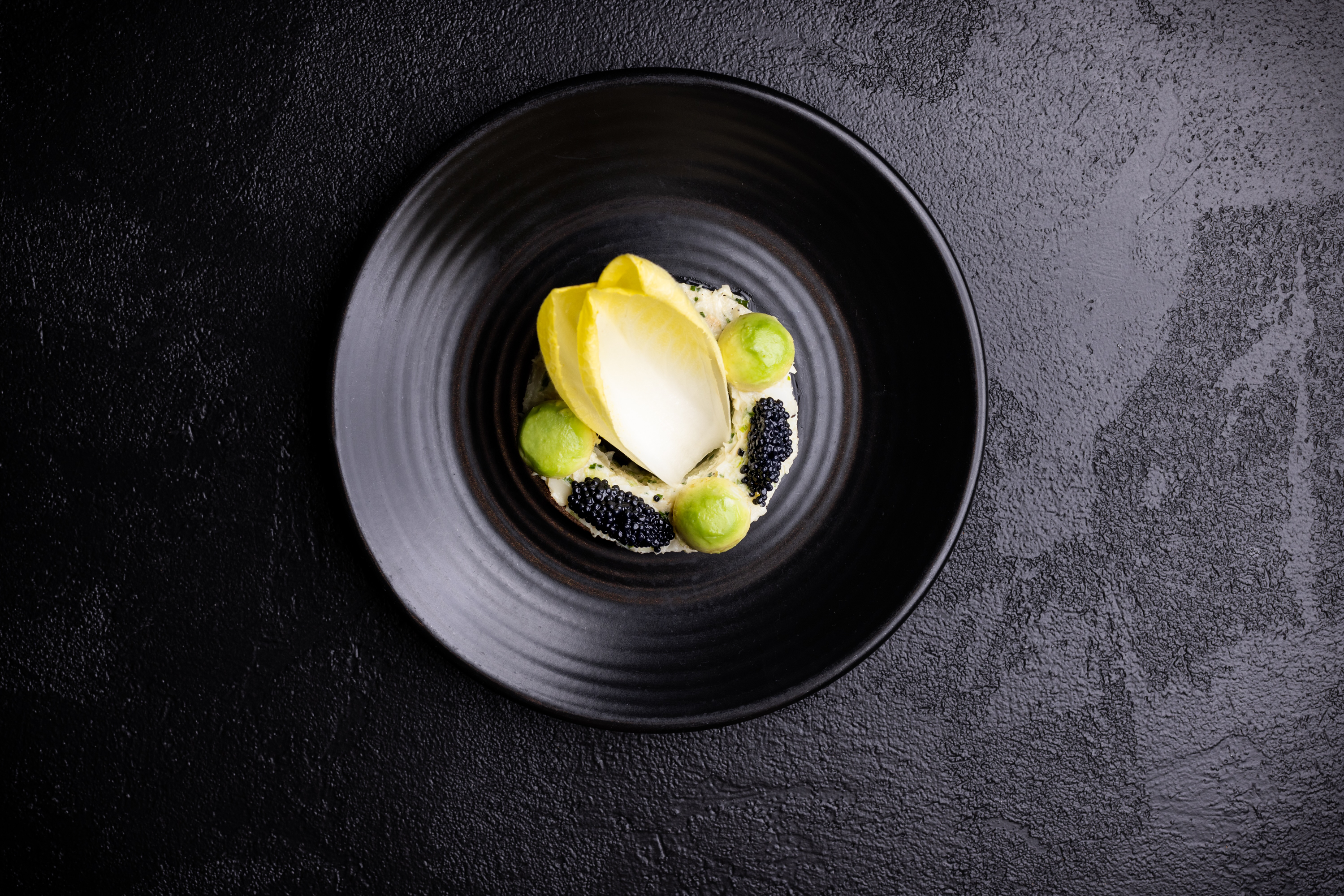 Jakob Layman
Since opening its flagship in West Hollywood, Crossroads has gained a large celebrity following with A-list guests such as Beyoncé, Lizzo, and at least one Kardashian. The expansion to Calabasas will bring Crossroads' coveted cuisine closer to its celebrity guests.
"We have had a lot of guests over the years suggest that we open [in Calabasas] and a spot became available that we really liked," Ronnen told VegNews. "We will have a private dining room available for anyone who wants to book it." This unique dining room extends to an open-air patio and its glass walls turn opaque at the flip of a switch, a feature that is perfect for guests who want to maintain a certain level of privacy.
Crossroads, Calabasas, and the Kardashians
While Crossroads already draws celebrity clientele at its original location, its Calabasas outpost is sure to draw some famous residents as the Kardashian/Jenner family—members of which have been on and off the plant-based train for years—call the city home.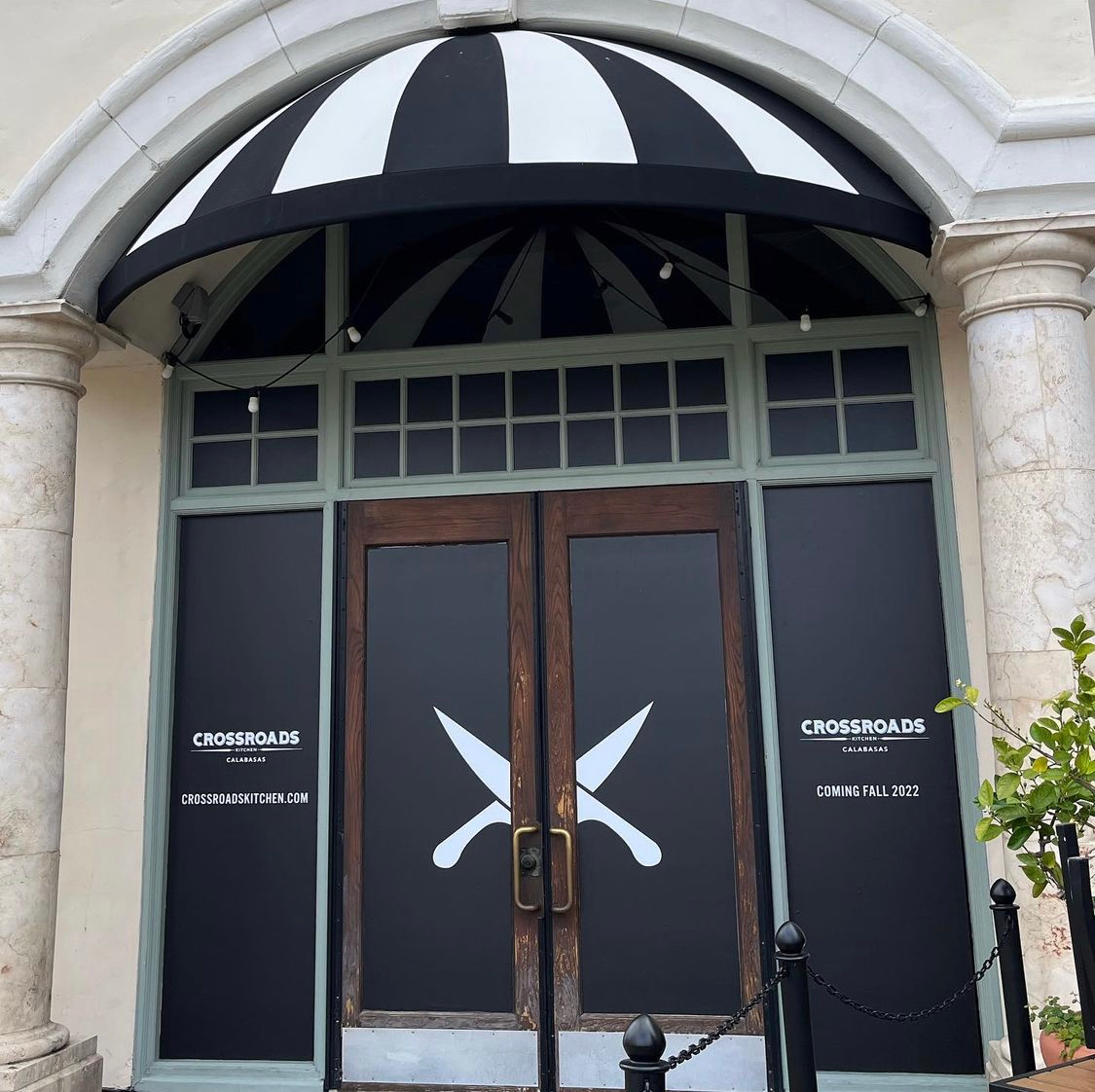 Crossroads Kitchen
Kim Kardashian began her plant-based journey back in 2019 when she announced she would only eat plant-based while at home. The 41-year-old entertainer and entrepreneur decided to embrace a plant-based diet full time in 2021. Last May, Kardashian partnered with Beyond Meat to host a cooking demonstration, sharing a recipe for her favorite plant-based tacos, during her sister Kourtney Kardashian's second annual Poosh Your Wellness festival.
Similarly, Kourtney Kardashian said she was "95-percent vegan" last year when she began dating her longtime friend, Blink-182 drummer Travis Barker—who has been vegetarian since age 13 and transitioned to veganism shortly after surviving a catastrophic plane crash in 2009.
And while the sisters have attempted to follow a plant-based diet, the newest season of Keeping Up With the Kardashians shows that they still consume animal products regularly. However, having a Crossroads location in their neighborhood might help them go vegan for good.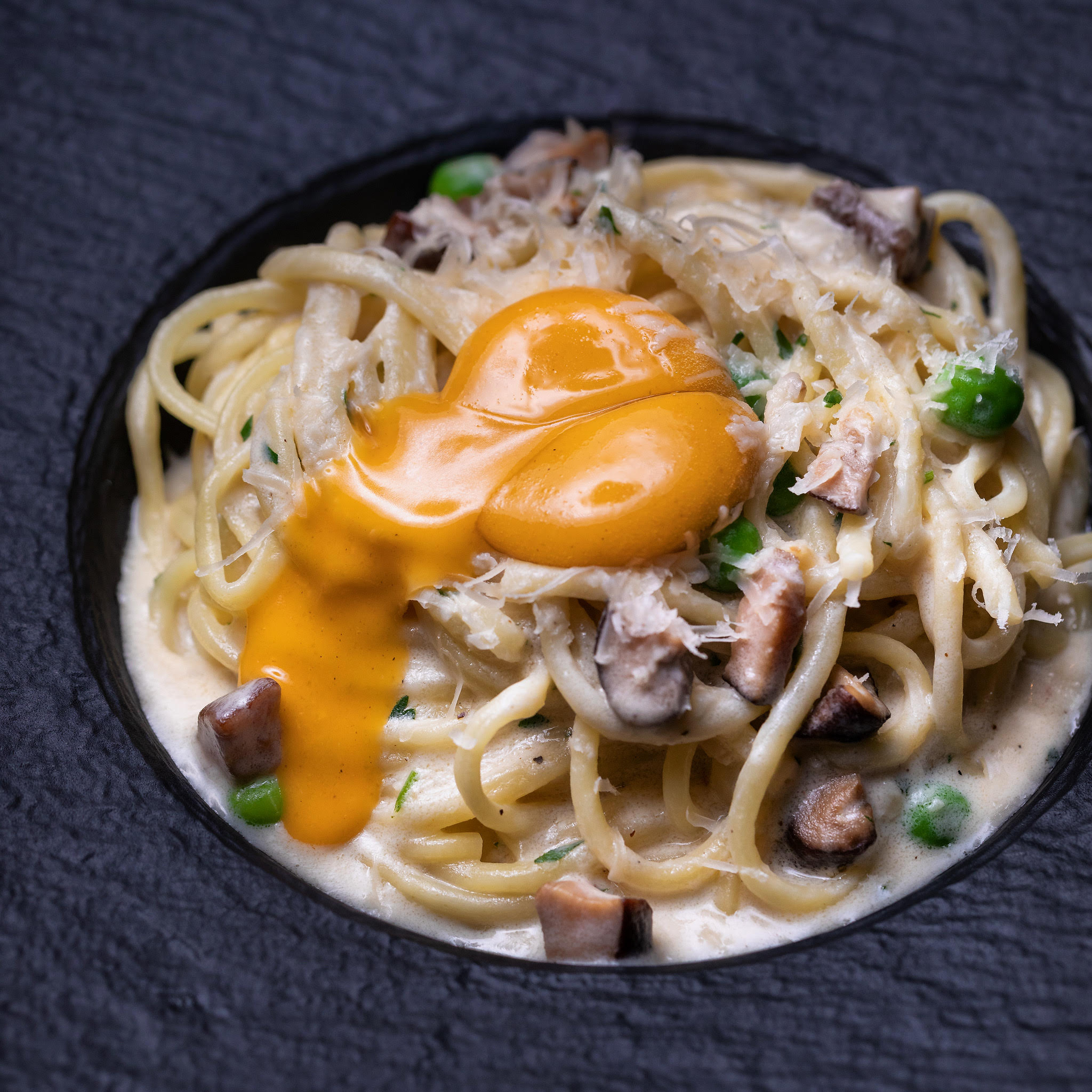 Crossroads Kitchen
Crossroads brings vegan fine-dining to Las Vegas
For Barker—a partner in Crossroads—the restaurant's Calabasas expansion comes right after he and Kourney Kardashian eloped in Las Vegas, where two Crossroads outposts are in the works. Before Crossroads comes to Calabasas, it will open its first out-of-state location on the Las Vegas strip inside the Resorts World Las Vegas. This location will feature classic dishes made popular at its flagship location along with specialty menu items made to wow the resort's varied visitors. In addition to the upscale restaurant inside the resort, the team will open CB/Crossroads Burgers, a casual outpost focused on housemade sausages, burgers, fries, and milkshakes that can be consumed on the premises or taken to-go.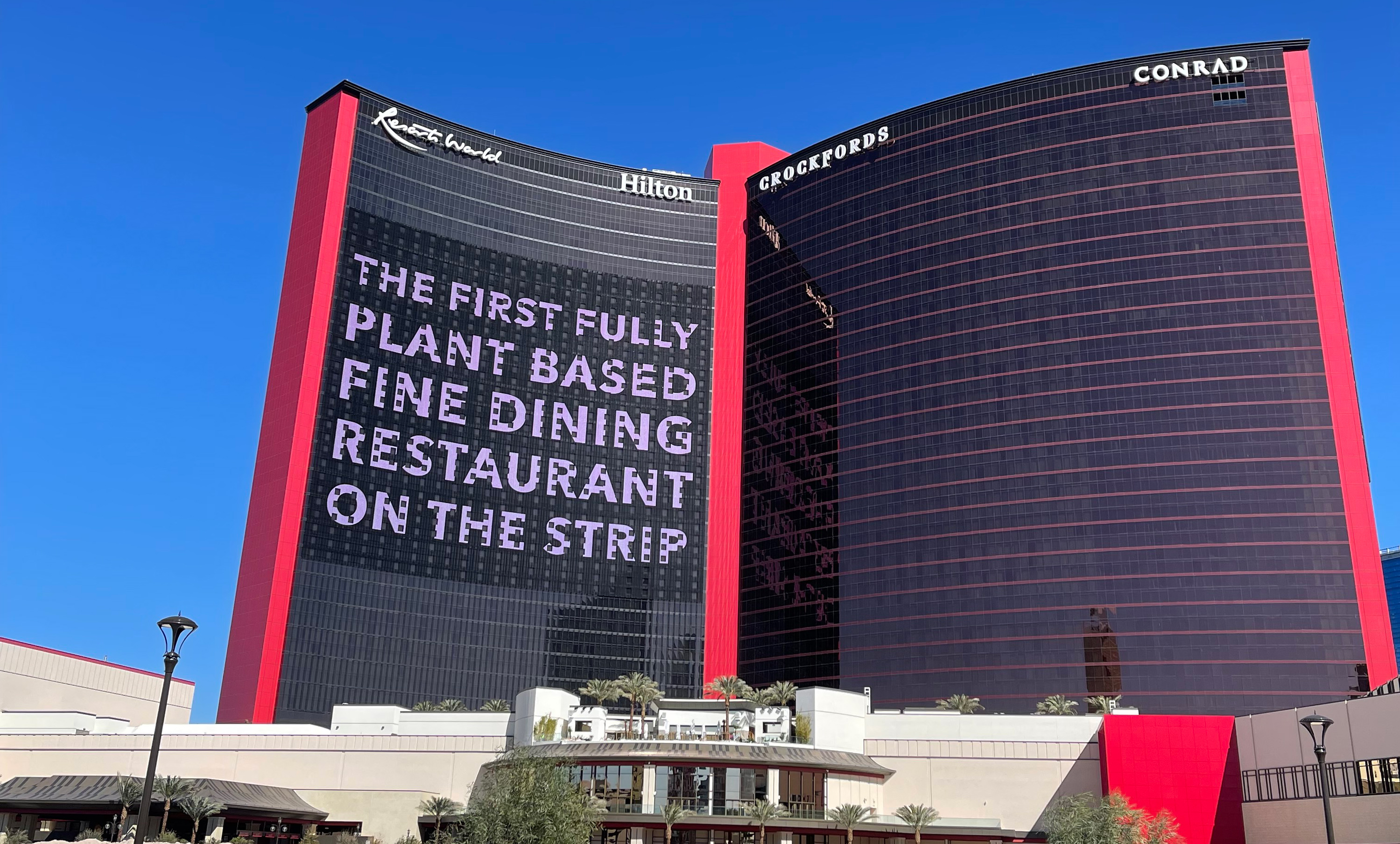 Tal Ronnen
Once Crossroads opens this outpost this spring, it will officially become the first vegan upscale restaurant on the Las Vegas strip. "When we opened nine years ago on Melrose, there wasn't even a plant-based restaurant in LA that had a full bar," Ronnen said. "It's encouraging to see so many new restaurants opening in this space and exciting to see what Eleven Madison Park (a fine-dining behemoth which transitioned to a plant-based menu last year) and other people are doing to elevate plant-based cuisine."
Crossroads' expansion is helmed by Ronnen, executive chef Paul Zlatos, and head of operations Brad Brown and together, Ronnen is confident the team "will help make sure all three restaurants are well-oiled machines." Over the years, Crossroads has won many accolades and most recently, was voted as the "Best Fine-Dining Restaurant" in the 2022 VegNews Veggie Awards.

For more about Crossroads, read:
Crossroads Kitchen Reopens as a Vegan Pizza Pop-Up
Why Hollywood's Hottest Celebrity Restaurant Is Vegan
The Las Vegas Strip Gets Its First Vegan Fine-Dining Restaurant