Brazil is the most biodiverse country in the world with nearly 50 percent of its land covered by forest. It is also known as one of the world's top meat producing and consuming countries in the world.
The South American country is home to JBS Foods, which has consistently been named as one of the worst polluters with links to illegal deforestation, destruction of wildlife habitats, and recurring corruption.
Last month, World Animal Protection released its "Factory Farming Climate Culprits Scorecard" in which JBS ranks the highest in terms of greenhouse gas emissions among the five factory farming giants the animal-rights group analyzed.
"JBS is responsible for unspeakable cruelty and the slaughter of billions of thinking, feeling animals each year and is the worst contributor of factory farming greenhouse gas emissions," Lindsay Oliver, Executive Director, World Animal Protection US, said in a statement. "The company is no stranger to other horrific practices including—false advertising, illegal child labor and labor rights violations, deforestation, and financial bribery."
JBS might be the top polluter but many other animal agriculture companies are contributing to the destruction of the environment and Brazil-based Future Farm is dead set on doing something about it.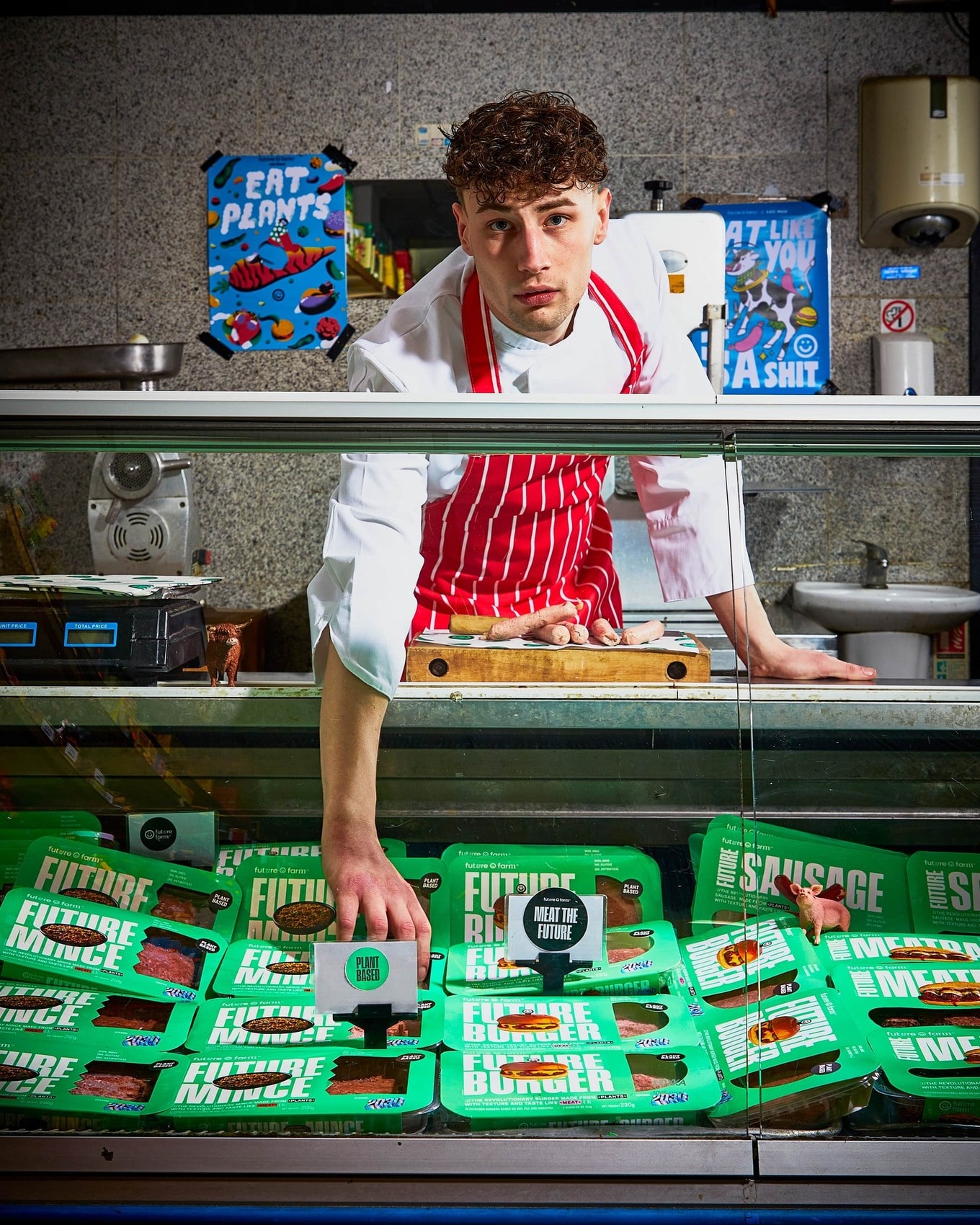 Future Farm
"The Amazon Forest is right in our backyard," Alexandre Ruberti, CEO of Future Farms US and former Red Bull executive, tells VegNews. "We know firsthand how important it is to protect the environment and create a world where people choose to eat more plants, not animals. So, it's our mission to change the way the world eats."
Building the farm of the future with vegan food
Founded in 2019 by Brazilian entrepreneur Marcos Leta and business partner Alfredo Strechinsky, Future Farm's mission is encapsulated in its name: to create the farm of the future, where craveable, plant-based products replace the cruel and unstainable animal-derived counterparts of the past.
"The farm of the future is one that is environmentally conscious, without sacrificing taste and texture," Ruberti says. "We know that we can't keep eating the way we're eating as a planet to sustain human needs and agriculture."
The company first tackled beef with the launch of its hero product Future Burger, followed by its Future Meatball, Future Beef, and Future Sausage—all of which expanded to the United States in 2021.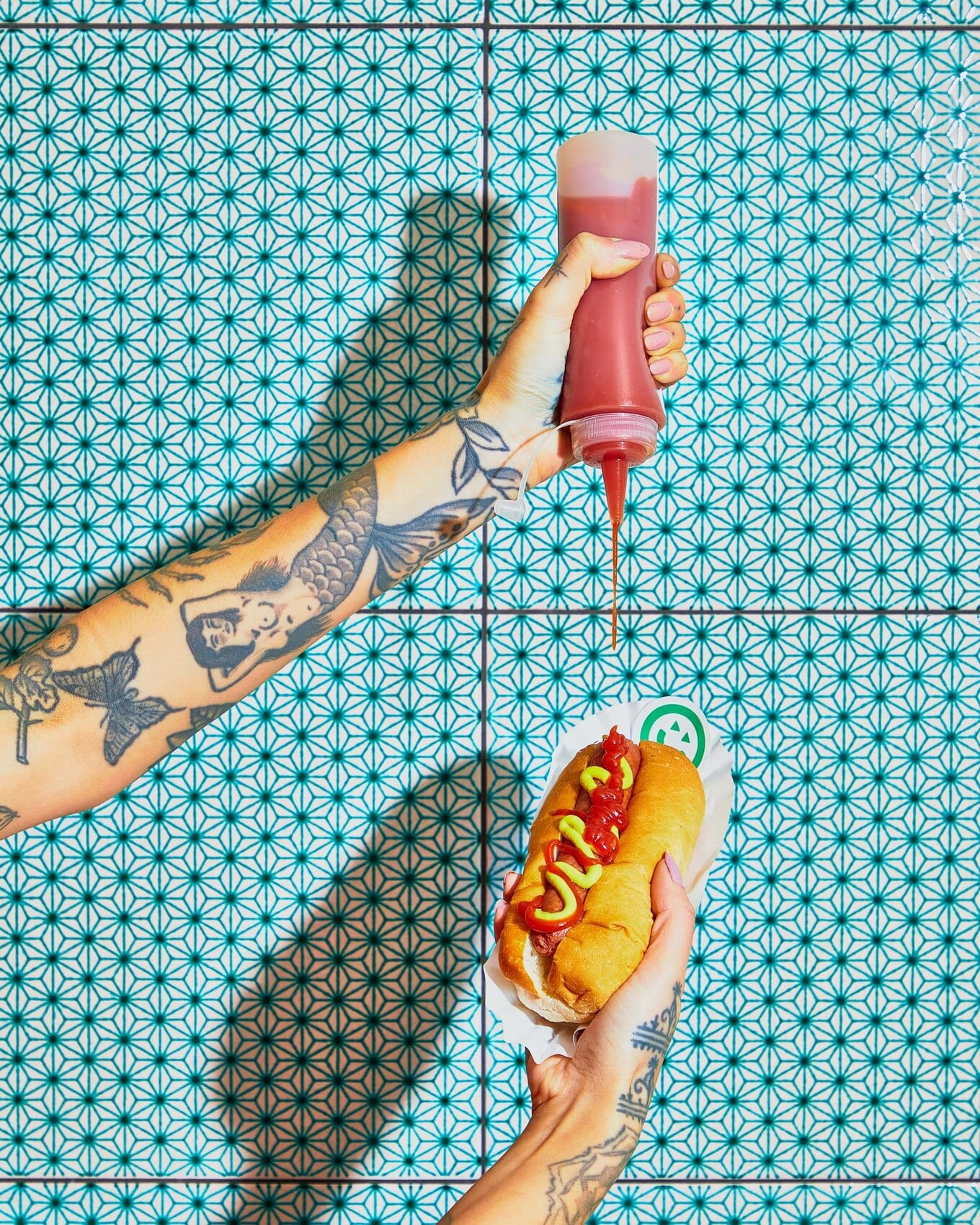 Future Farm
Future Farms' products are made from non-GMO plant ingredients, including its "3-plant protein," a blend of pea, soy, and chickpea flour. Together with its proprietary technologies, the plant-based meats are made to compete with animals on every level. The food technology company has its own manufacturing facility, making it agile in product development, whether for its own line or through partnerships.
This year, Future Farm is tackling new categories with the launch of Future Chik'n and shelf-stable Future Tuna. Ultimately, it is working on 12 new vegan staples, including honey, milk, hot dogs, and more, to support a transition to a plant-based food system.
"As we continue to move forward into the farm of the future, we have to look at consumer demand and respond to that with our offerings," Ruberti says. "We're aiming to be the one-stop shop for consumers for all things they could find on a farm."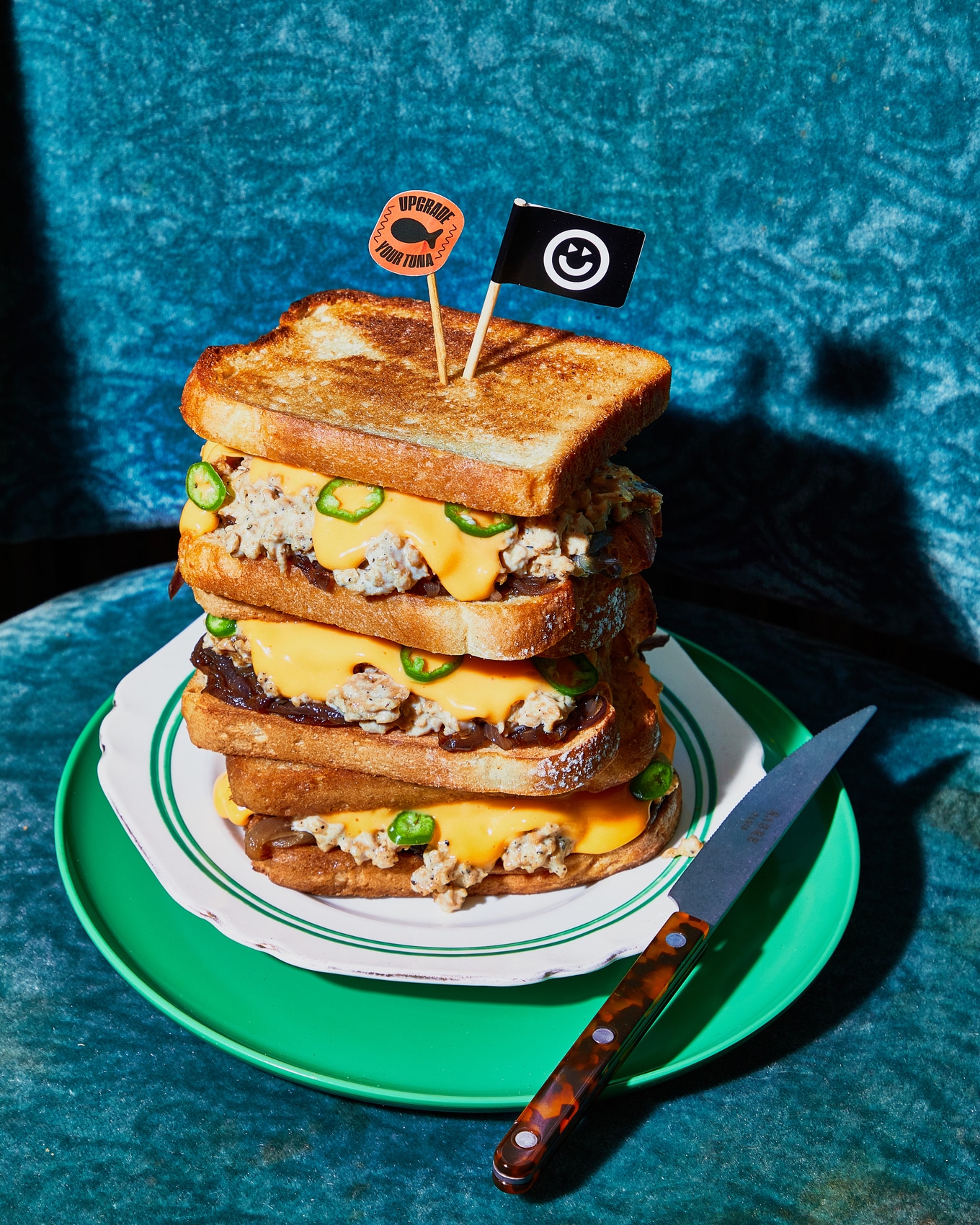 Future Farm
As it continues to grow, Future Farm aims to push the needle forward for plant-based alternatives to take up space alongside animal products, the way that sports drinks cut into the soda category or how electric vehicles moved in on combustion cars. "While it took time and consumer education, both sides are now in the market and sharing the space when they once weren't," Ruberti says.
The future of burgers
While Future Farm has its sights set on delivering new vegan products in many categories, it is also continuing to improve some of its core products as consumer habits continue to evolve.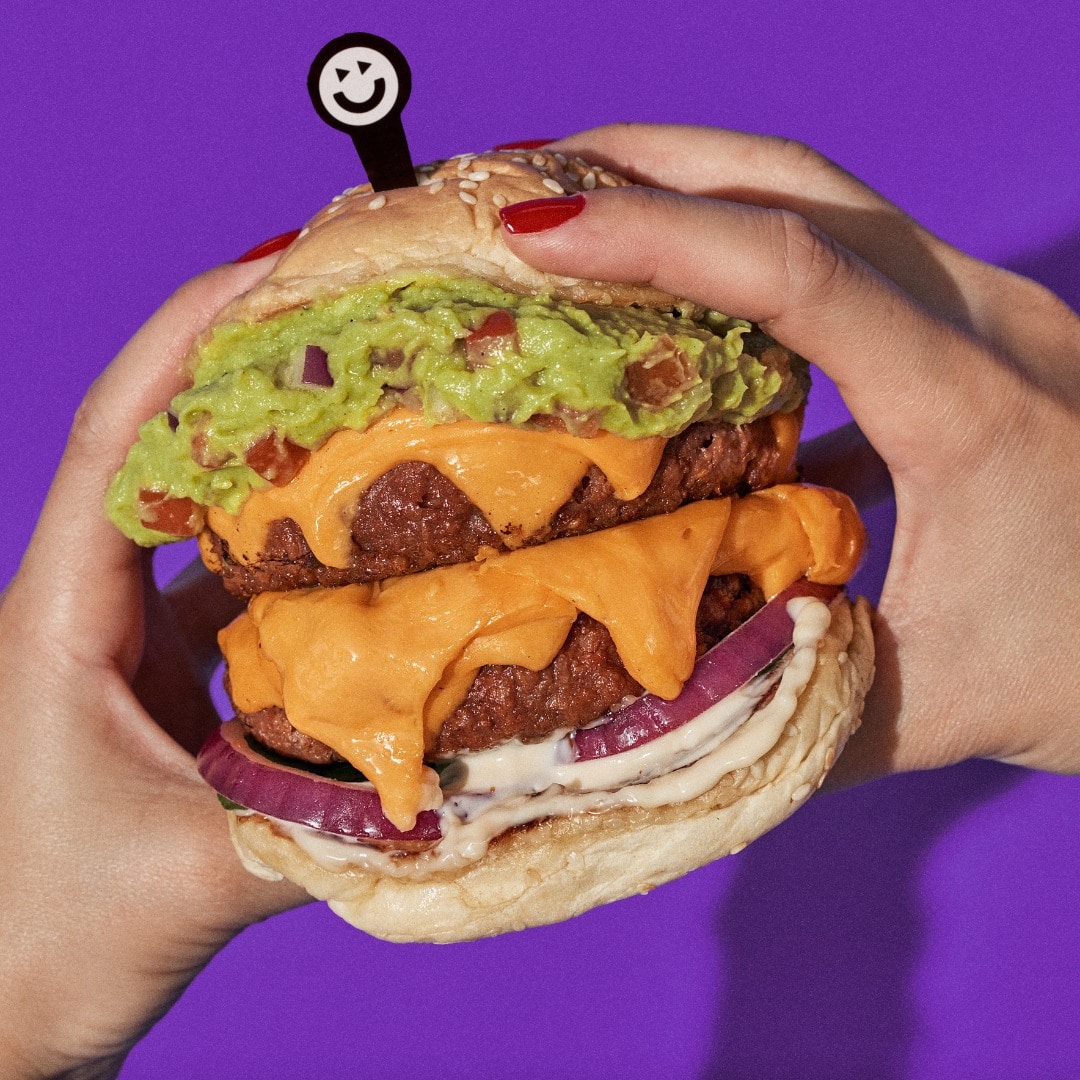 Future Farm
And its flagship Future Burger just got a 4.0 makeover. "We know that consumer needs are ever-changing, so as future thinkers, we're thinking about our products differently," Ruberti says. "Nutrition is at the forefront, and we're constantly innovating to make improvements."
The new Future Burger is lower in fat and sodium and features an improved texture and flavor thanks to its proprietary technology which Ruberti says is its "secret sauce."
The company is also working to bring down the price of its plant-based products so that they can truly compete with their animal counterparts. "The category price in comparison to meat has been a challenge, but with new technology and scale, Future Farm will be able to close the gap between animal and plant-based protein in the near future," Ruberti says.
What's JBS doing to stay competitive when consumers increasingly demand more sustainable proteins? Short answer: nothing. Earlier this year, The National Advertising Division of BBB National Programs ordered JBS to pull its claims of achieving net-zero emissions by 2040 as it found that the meat giant had not implemented any plans to do so. On the flipside, Future Farm's burger is already miles ahead.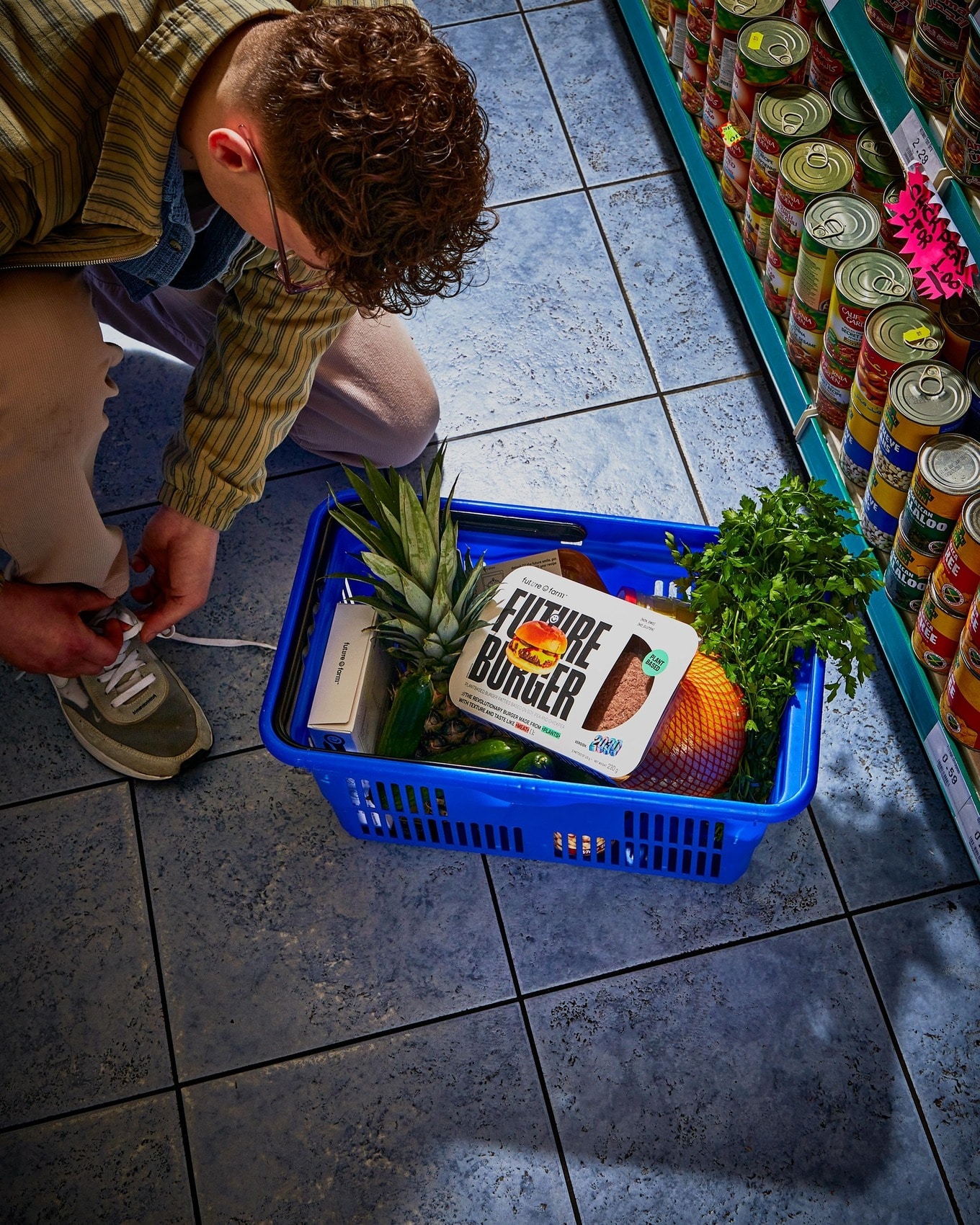 Future Farm
"Plant-based proteins can be delicious and tasty while also being environmentally friendly and nutritious," Ruberti says. "In fact, our Future Burger is 100-percent carbon neutral. We've partnered with ClimatePartner to offset our carbon footprint by planting trees in the Amazon. Brazil will always inform how we operate as a company."
Since its launch, Future Farm has expanded its distribution to 30 countries and with an entire farm of vegan staples in the works, the company is not quitting anytime soon. "The farm of the future is one where taste and quality don't have to be sacrificed for sustainability," Ruberti says.
For the latest vegan news, read: