Vegan cheese is coming to menus crafted by some of the country's most notable chefs. That's because leading dairy-free brand Violife has announced its exciting partnership with celebrated chefs to create unique culinary experiences.
The brand has teamed up four chefs: James Beard Foundation award-winning chefs Michael Solomonov and Gregory Gourdet (a finalist on two seasons of Top Chef); Jon Gabel, co-owner of the New York and Miami pizzeria, Zazzy's; and Danny Bowien, author and owner of eatery Mission Chinese Food.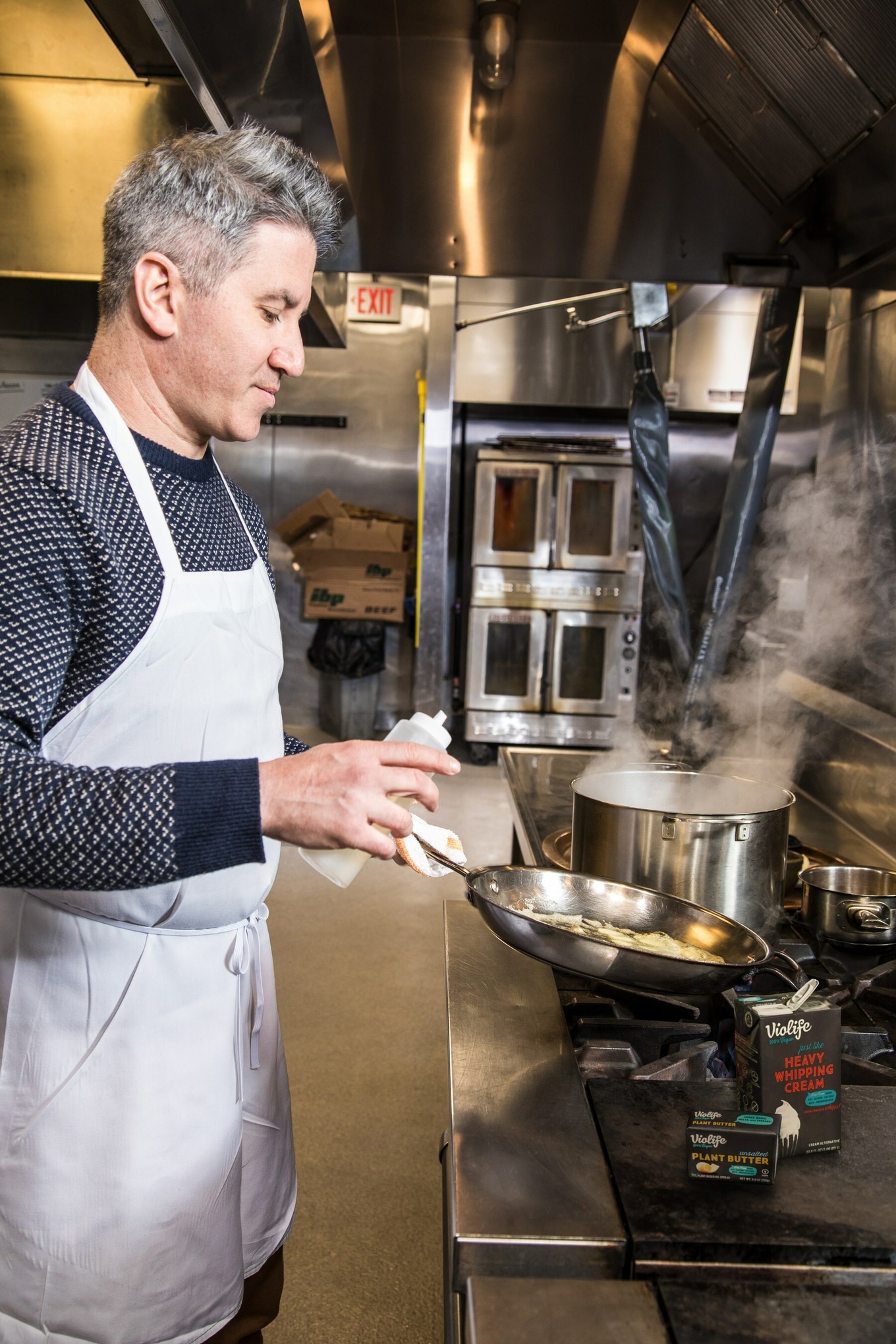 Violife
These chefs will craft innovative recipes featuring Violife's signature vegan cheeses, butters, and creams which will be added to their respective restaurant menus. Through this partnership, Violife aims to provide consumers with an enhanced culinary experience by bringing together the creativity and expertise of these chefs with its dairy-free products.
"As a leader in plant-based and dairy-free cheese, with an impressive roster of pizza-focused cheeses, as well as a growing stable of other cheeses and products such as dairy-free spreads and cream, it's our mission to continue raising awareness for plant-based eating within the foodservice and retail sectors, providing chefs and consumers with more options when dining out or in," Rachel Waynberg, Senior Marketing Manager, Foodservice, Violife, said in a statement.
"We created this brand ambassador opportunity with that goal in mind and we're very excited to team with these accomplished chefs to continue to elevate Violife products and bring this mission to life," she said.
Chefs embrace Violife's dairy-free products
Through this partnership, the chefs will bring their expertise and creativity to the table to develop recipes that highlight Violife products, which include a wide array of dairy-free cheeses such in flavors such as Epic Mature cheddar, Colby Jack shreds, Smoked Provolone slices, Just Like Feta, and Shaved Parmesan. Outside of its cheese products, Violife also offers Plant Butter, a line of dips, heaving whipping cream, and Cocospread (a decadent chocolate spread).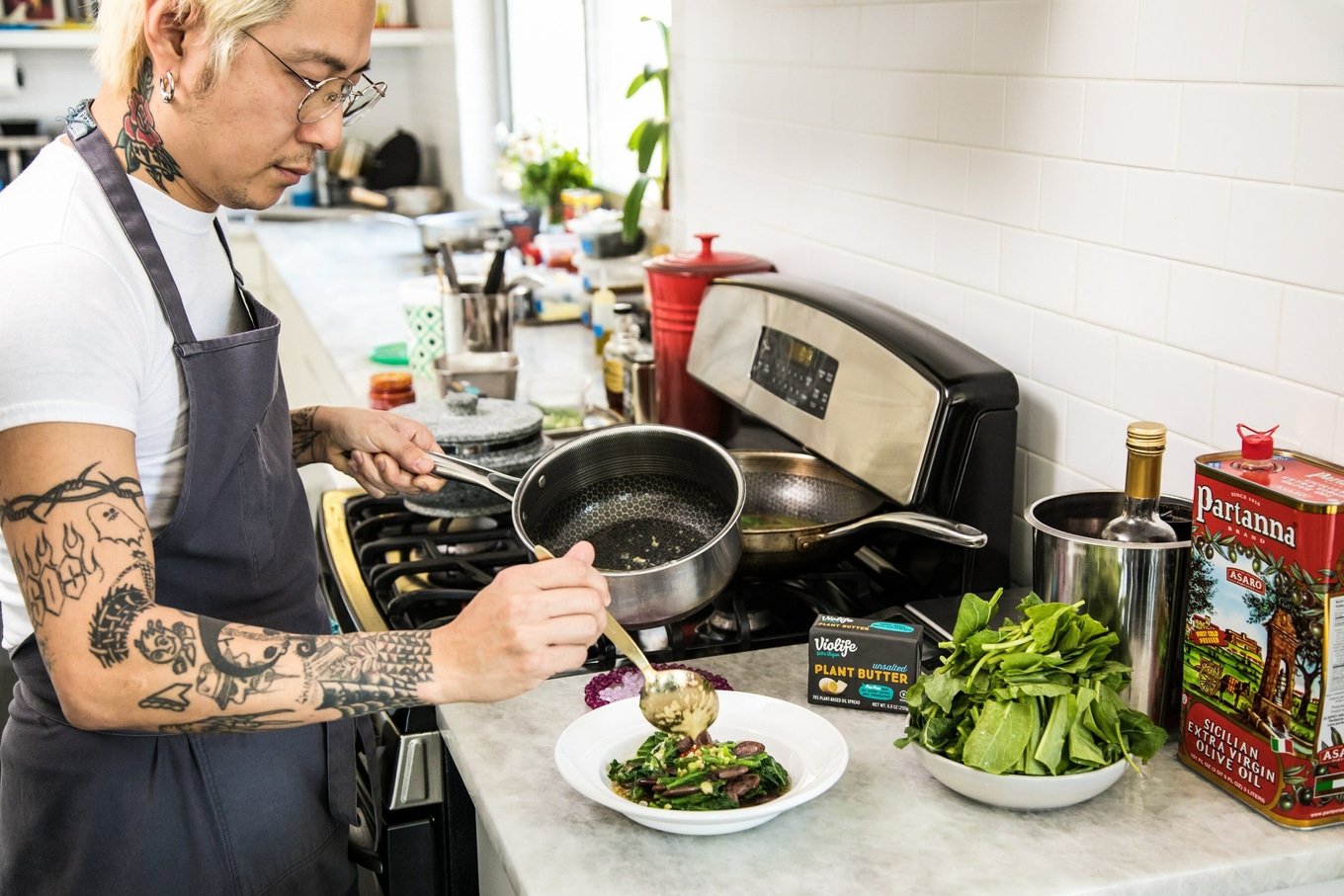 Violife
"We look forward to working with these celebrated culinary talents benefitting from their expertise, participation in a variety of culinary events and the creation of unique plant-based recipes and other content to promote plant-based eating," Paul Pendergast, Vice President, Product Development, said in a statement.
This partnership follows another collaboration that challenged top chefs to work with Violife's products. Last year, Top Chef Canada aired a vegan feast-themed episode in which competitors used plant-based products from Violife and margarine brand Becel—both owned by parent company Upfield.
The winning chef, Montreal-based chef Camilo Lapointe-Nascimento, impressed judges with a cucumber granita with white chocolate ganache, white chocolate crumble, and grilled cucumber made with Violife Original Creamy cream cheese.
Dairy-free for all
In addition to its new chef partnerships, Violife is currently undergoing a refresh that will replace its "100 percent vegan" packaging statements with "100 percent dairy-free."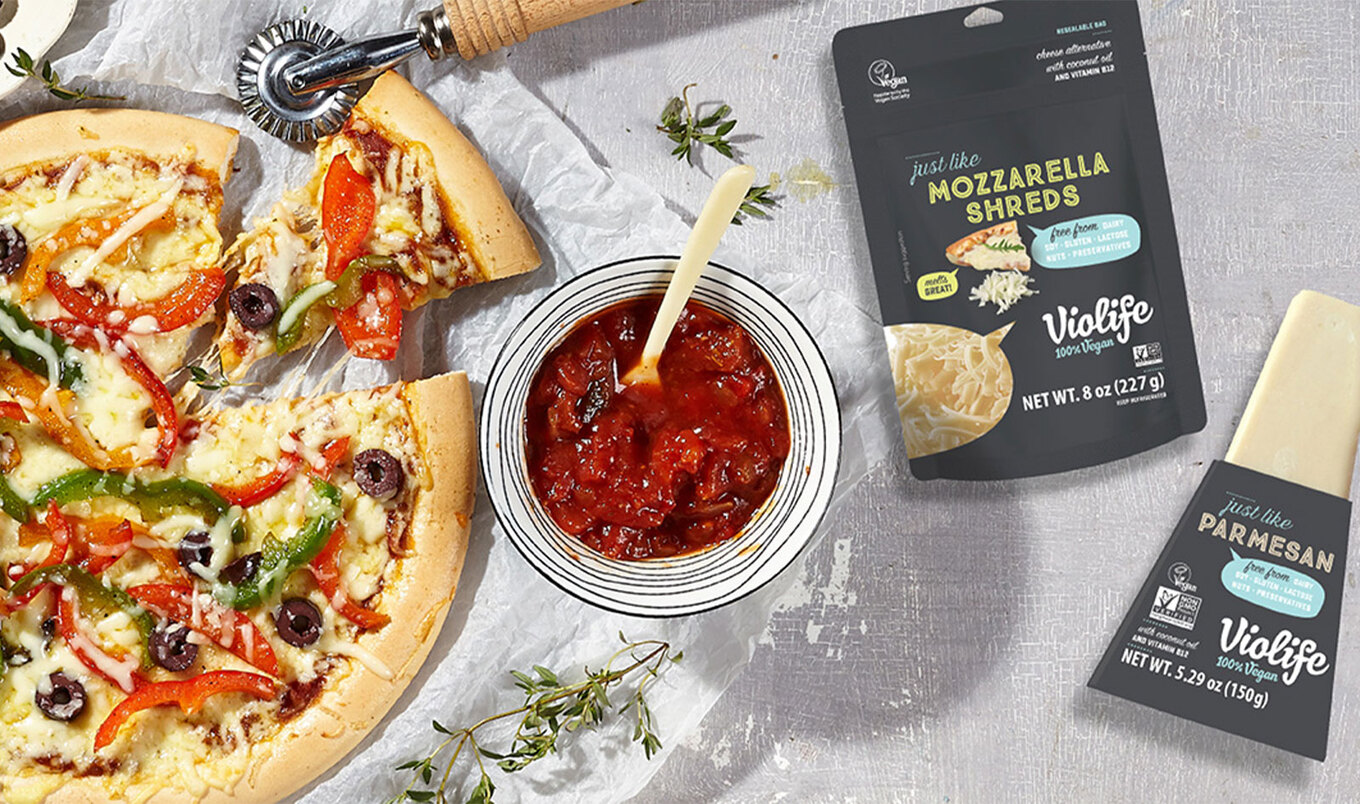 Violife
This change will not affect the vegan status of its cheeses or butters but is meant to make the products more appealing to a wider range of consumers who choose dairy-free foods for myriad reasons.
It also speaks to Violife's roots, a company that was started by three friends in the 1990s in Greece who wanted to continue eating things like cheese without breaking the 100-day Greek Orthodox fast that prohibits dairy consumption.
"We were a very vegan-centric brand and we still are. That is our core audience, " Brian Orlando, Violife Chief Marketing Officer tells VegNews. "But, people avoiding dairy is an incredibly large market. All you have to do is look at plant-based milk."
"People are buying our products because they are dairy free and it's a much bigger audience," Orlando says. "We've improved our product over time to a point where people are accepting it. There might be a change in emphasis but we are still vegan."
This move to broaden its appeal aligns with what Dan Buckstaff, Chief Marketing Officer of market insights firm SPINS, says is the trend in consumer purchasing habits, where dairy-free products have an appeal outside of the vegan segment of shoppers.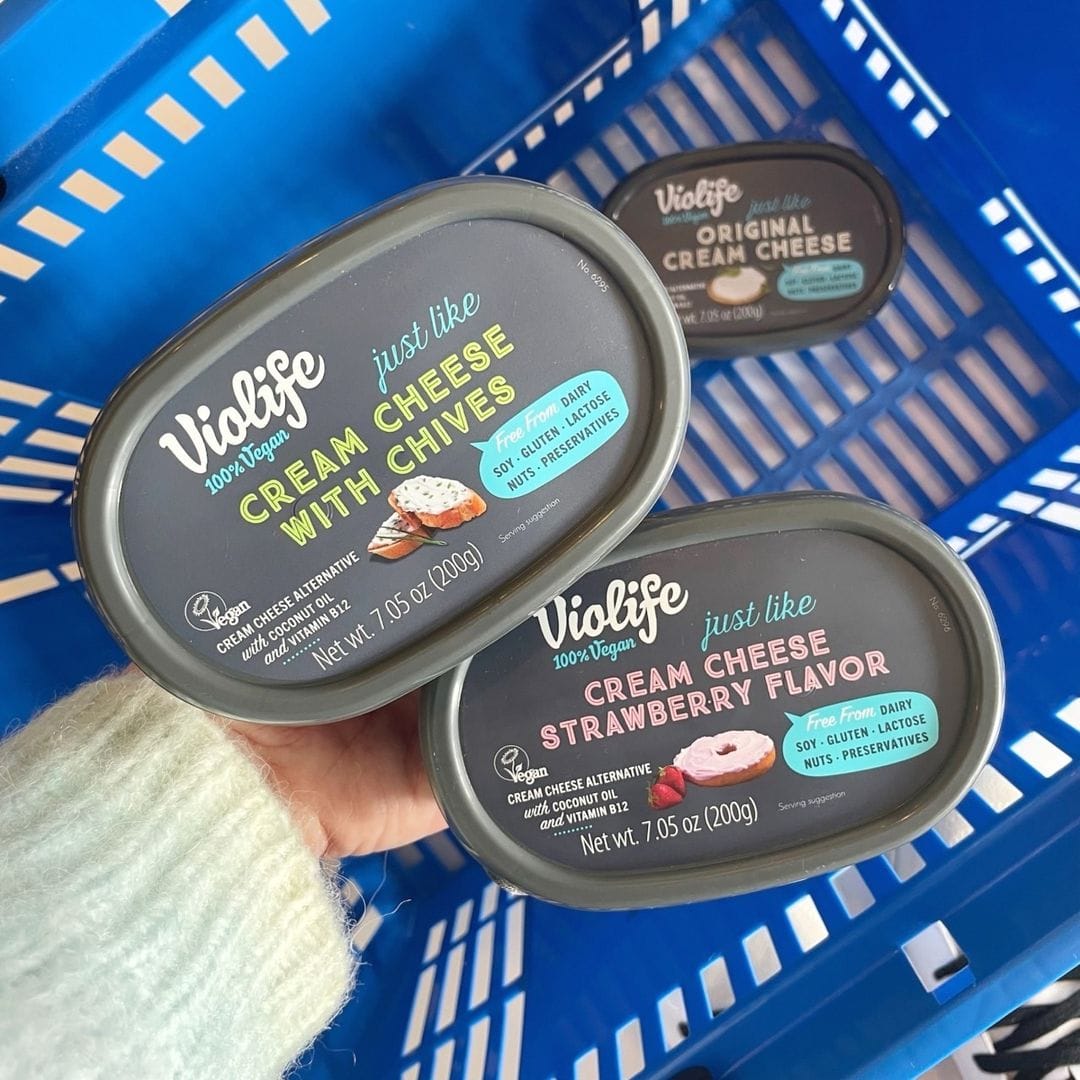 Violife
"There is a misconception that only those following a plant-based or vegan diet are interested in these products, but that isn't the case," Buckstaff tells VegNews. "There are consumers that are adopting a flexitarian or even a dairy-free diet that are purchasing these products, or those who are choosing them simply because they prefer the taste."
"The plant-based dairy shopper is extremely broad and that is what we have been seeing continue to change over the last several years," he says.
For the latest vegan news, read: