Next to shrimp, salmon is the second most-consumed seafood in the United States and raising these animals for food comes at a hefty cost to the environment. This week, restaurant operators nationwide have a new way to greatly slash their carbon footprint with Salmonish.
Launched by the ISH Company, the carbon footprint of Salmonish vegan burgers is 5.6 times lower than traditional salmon and a whopping 44.9 times lower than beef.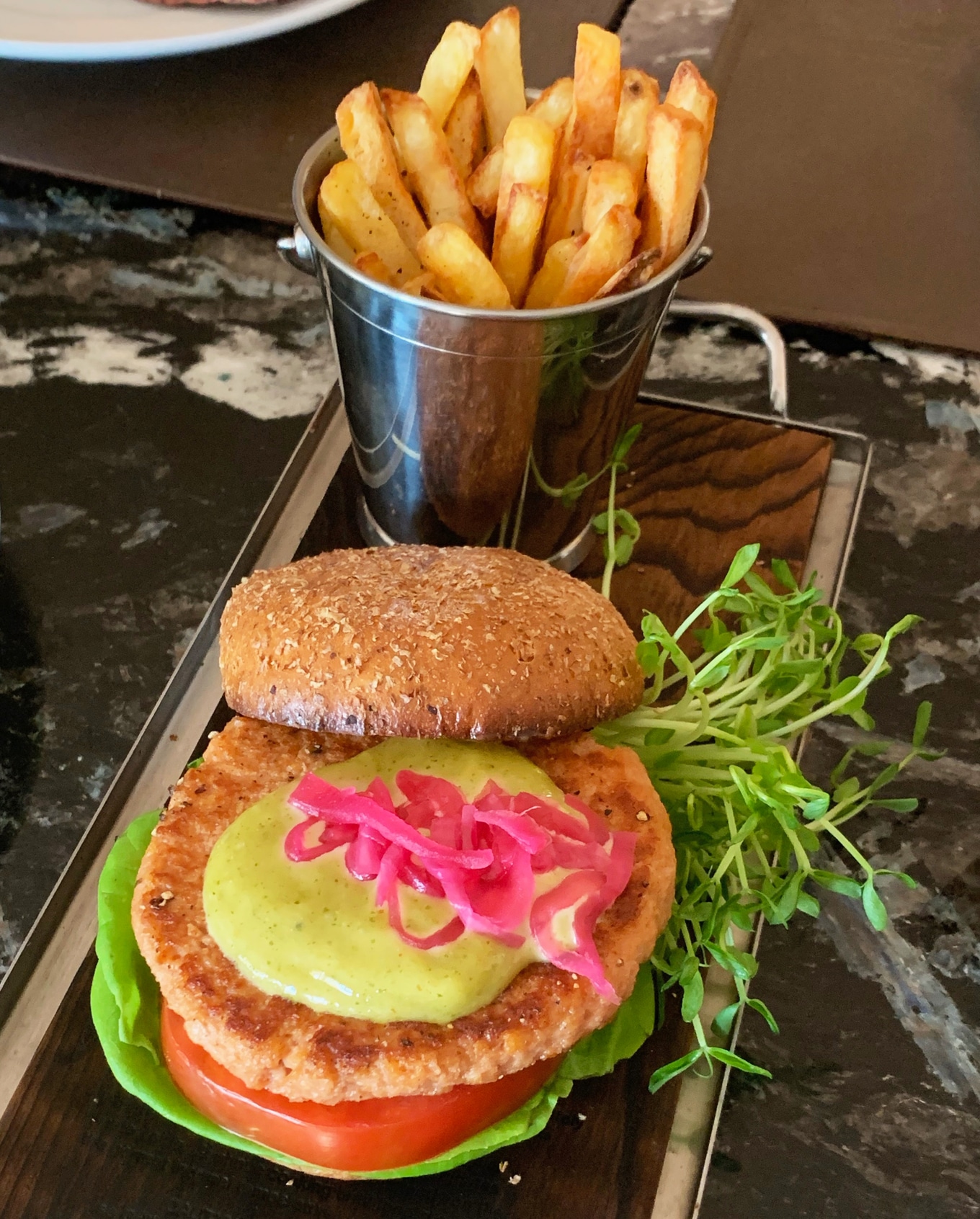 The ISH Company
"Salmon is one of the most popular fish in the US and has a bigger carbon footprint than chicken or turkey," Christie Fleming, President and Chief Operating Officer of The ISH Company, tells VegNews. "Given the demand for salmon and the potential to create a healthier product that drastically minimizes its carbon footprint, Salmonish Burgers were a natural next step for ISH."
Vegan salmon makes a splash
Founded in 2020, the ISH company spent nearly one year developing its new Salmonish. The fish-free patty is made from a blend of plant-based ingredients such as soy protein and algal oil to deliver a similar nutritional profile—including omega-3 fatty acids—as its ocean-dwelling counterpart. It also includes kelp, an ocean regenerating ingredient that is high in minerals, another improvement on traditional salmon.
"Salmon farming is known to negatively impact ocean ecosystems by causing pollution, sea lice infestations, and overfishing," Fleming says. "Plant-based salmon alleviates the strain put on these ecosystems, offering a more sustainable option that is also better from a nutritional standpoint."
In addition to cleverly indicating that its products are an alternative version of seafood products such as shrimp and salmon, the "ish" in the company's name points to its innovative, sustainable, and healthy ("ish") mission.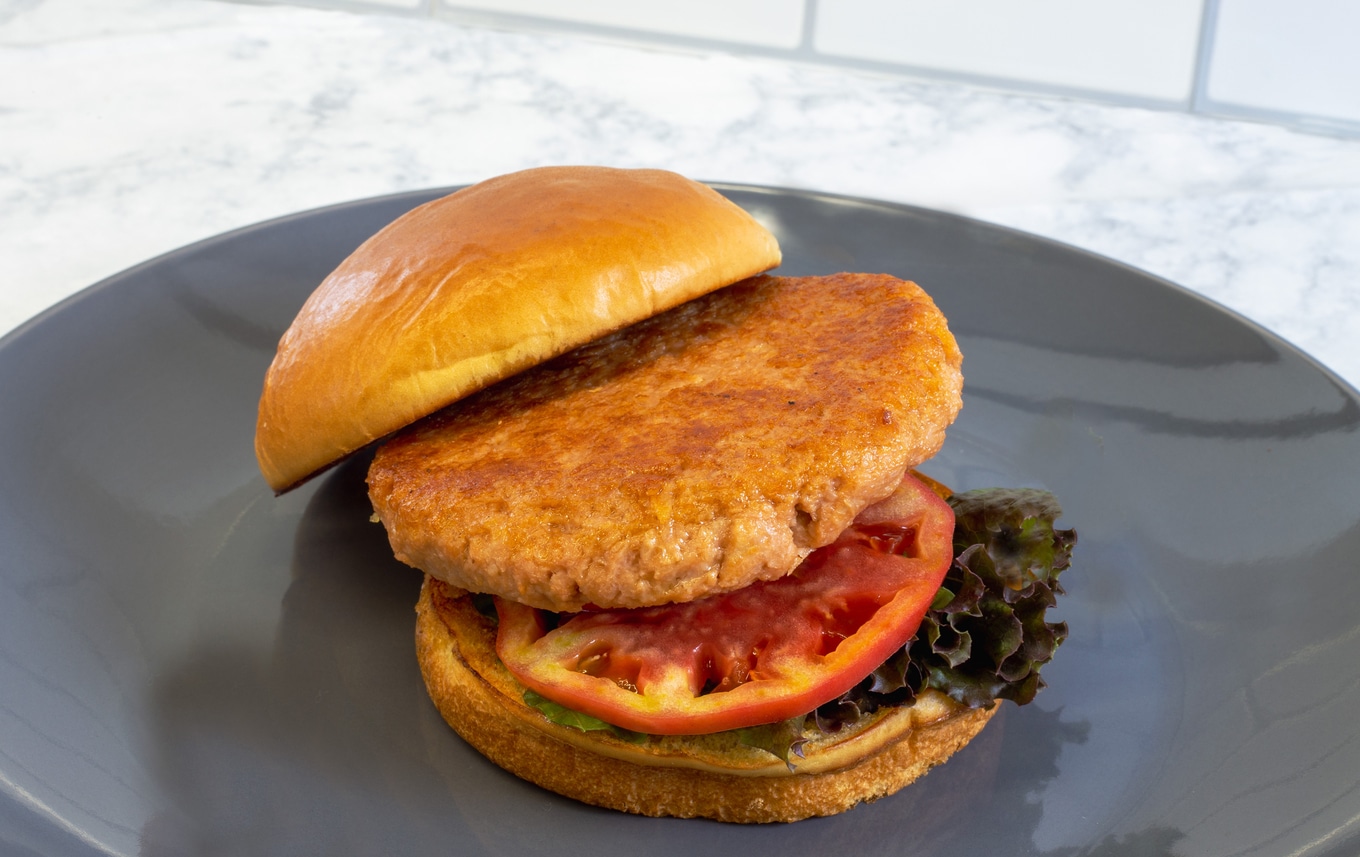 The ISH Company
"Consumers can opt for Salmonish knowing they're making a dietary choice that benefits the planet and their health, without sacrificing the flavor they love, which reflects ISH's mission to deliver innovative, sustainable, healthy, and delicious plant-based foods to every plate worldwide," Fleming says.
Plant-based crab, lobster, and cod?
Salmonish is the third product the ISH Company has launched after two varieties of vegan shrimp: Shrimpish and Shrimpish Crumbles. These products were also designed to help foodservice operators slash their carbon footprints.
Just how much? When an operator orders 360 pounds of Shrimpish instead of shrimp, it is the equivalent of taking one car off the road for an entire year.
The ISH company also recently partnered with DOT Foods, the largest food industry redistributor in North America, to get its products into the hands of foodservice operators.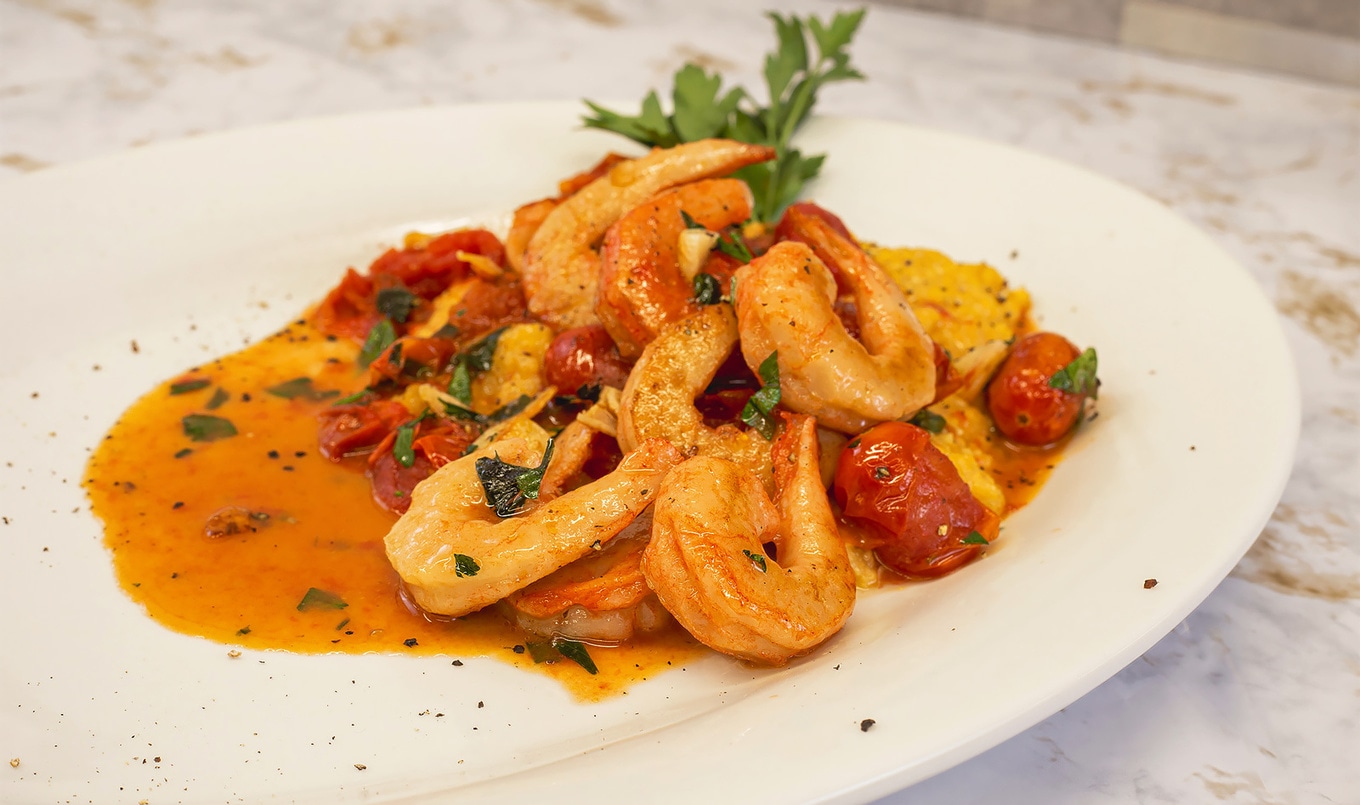 The ISH Company
"Today's consumers expect innovative, sustainable products at their fingertips whenever they walk into a food establishment or engage with a food retailer," Park Plank, Director of Business Development at Dot Foods, said in a statement. "By making The ISH Company products available to our expansive network of foodservice distributors, we're ensuring operators can delight consumers with unique, delicious, and environmentally friendly shrimp alternatives."
And the company—which has raised $10 million in funding to date—is forging ahead with the development of other plant-based seafood products to make as big of an impact as possible.
"​​We have a robust product portfolio in development with more than 25 products, including crab, lobster, and cod alternatives," Fleming says. " In the future, consumers can expect a continued rollout of delicious alternative seafood products that are good for your health and the planet."
Currently, ISH offers its products to select foodservice providers and college campuses (such as Harvard and Amherst). With its Dot partnership in place, the company expects to greatly increase the distribution of its plant-based seafood portfolio in the coming months.
"Dot values innovation so much that it is a part of our brand promise, and we're proud to play a role in the ISH journey as it continues to pave the way for innovation in the plant-based food industry and meet the high demand for plant-based seafood options," Plank said.
The race to save the oceans
In addition to the ISH Company, other innovators are working to alleviate the pressure that industrial fishing has put onto the oceans with seafood alternatives.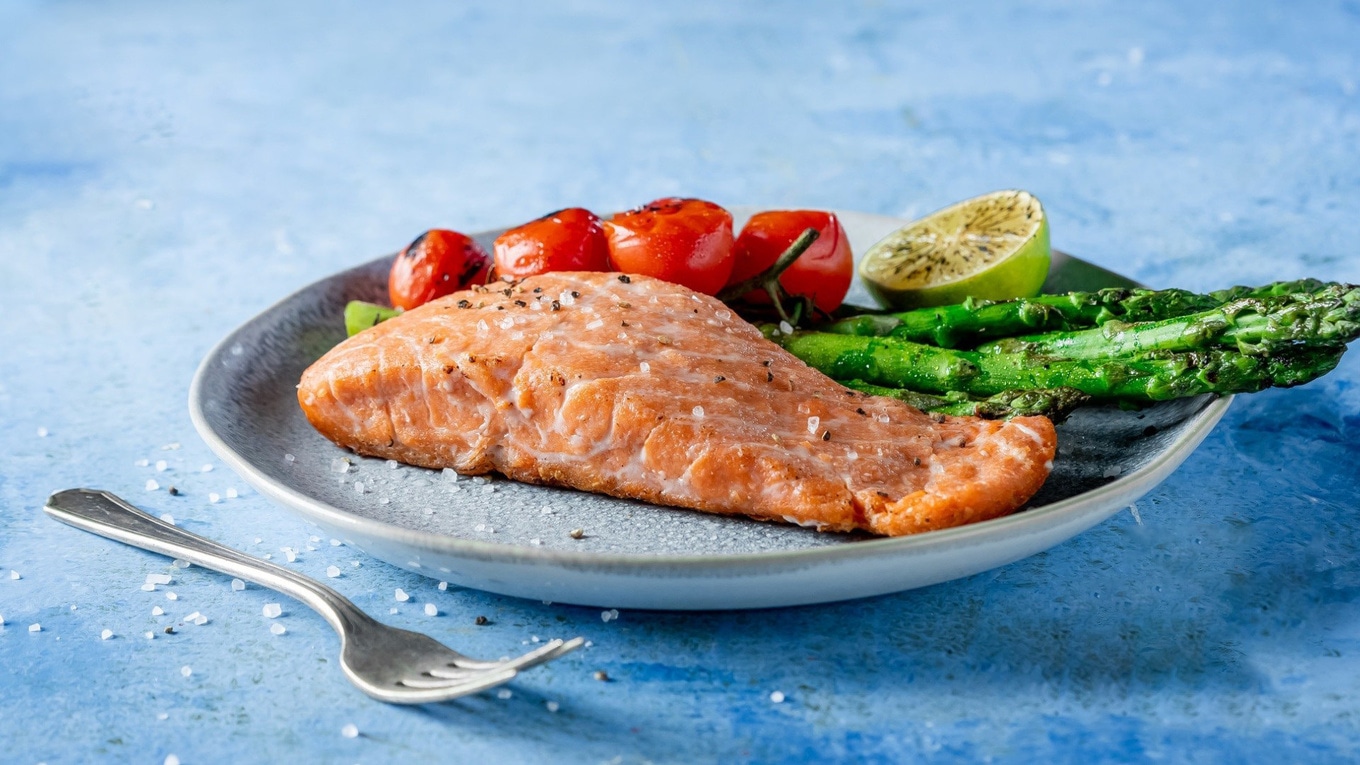 Plantish
Last year, Israel-based startup Plantish unveiled the world's first vegan, whole-cut salmon filets. Its prototype Plantish Salmon was created to mimic its fish counterpart in every way, including a flakey texture, buttery mouthfeel, and fibrous structure to replicate the eating experience perfectly without the need to harm a single fish. To match the nutritional content of fish, the vegan salmon filets are high in protein, Omega-3s, Omega-6s, and B vitamins.
Most fish (80 percent) is consumed in whole-cut filets. Yet, most alternative seafood products are made to mimic ground fish. To address this market gap, Plantish created its salmon using a proprietary blend of plant proteins and patent-pending technology that produces a whole-cut filet that can be prepared in the same ways as traditional salmon, including poaching, grilling, and baking.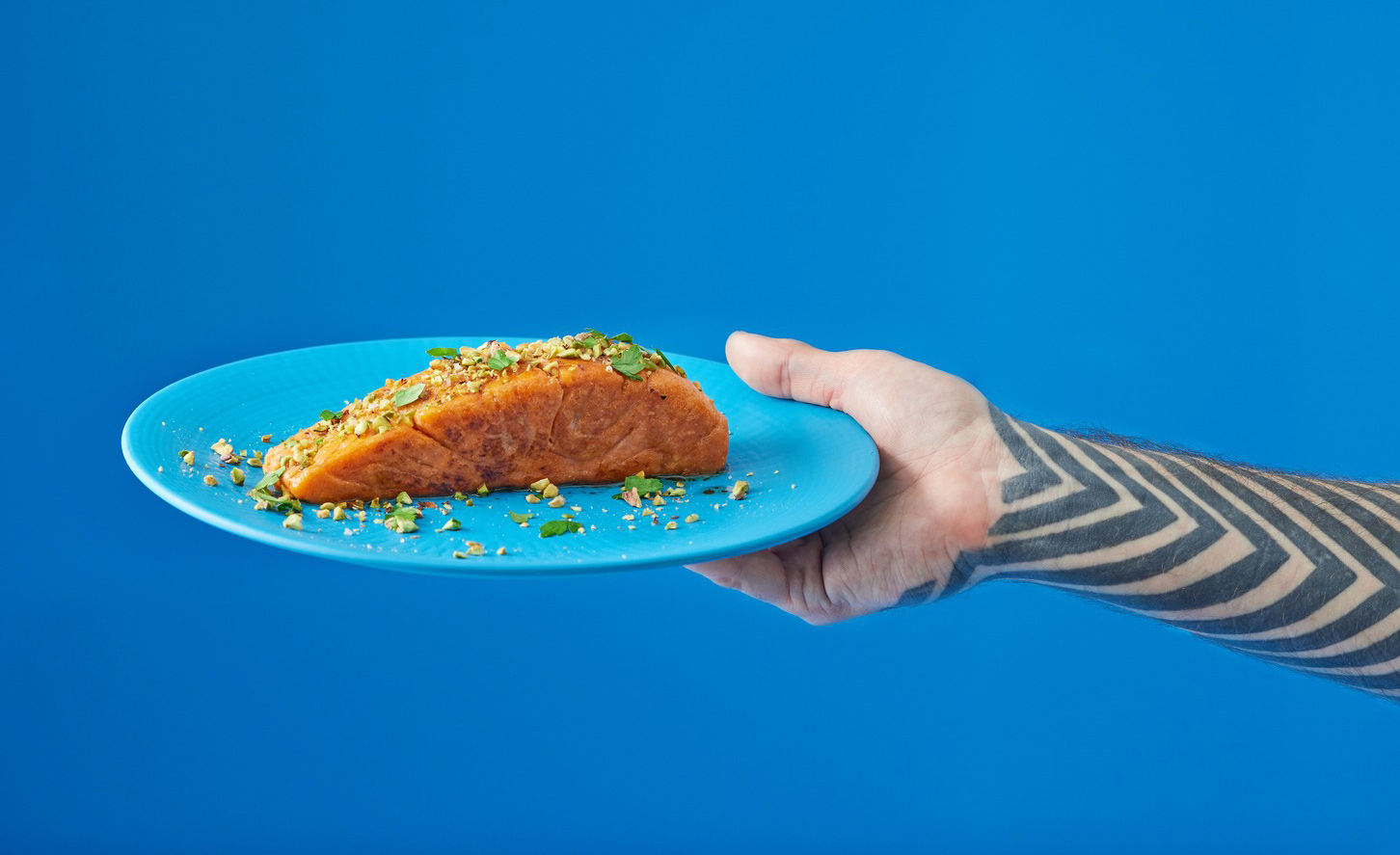 Plantish
"We exist to save the oceans and eliminate the need to consume marine animals by providing more sustainable, more nutritious, and more delicious fish options," Plantish Co-founder and CEO Ofek Ron said in a statement at the time. "Our vision is to be the world's leading seafood brand, all without hurting a single fish."
The startup raised a $2 million seed funding round to fund that mission, which included participation from Michelin-starred chef José Andrés and content guru Nuseir Yassin of Nas Daily. Plantish is using the funding to scale production of its whole-cut salmon to make it an affordable and viable swap for fish at restaurants with a wider launch planned for 2024.
Fish-free filets to save the ocean
The industrial fishing industry is responsible for grave environmental damage. Fish pulled from the ocean are also increasingly filled with microplastics due to human pollution. In addition to Plantish and the ISH Company, a growing number of startups are tackling segments of the global fish industry, which is worth more than $586 billion.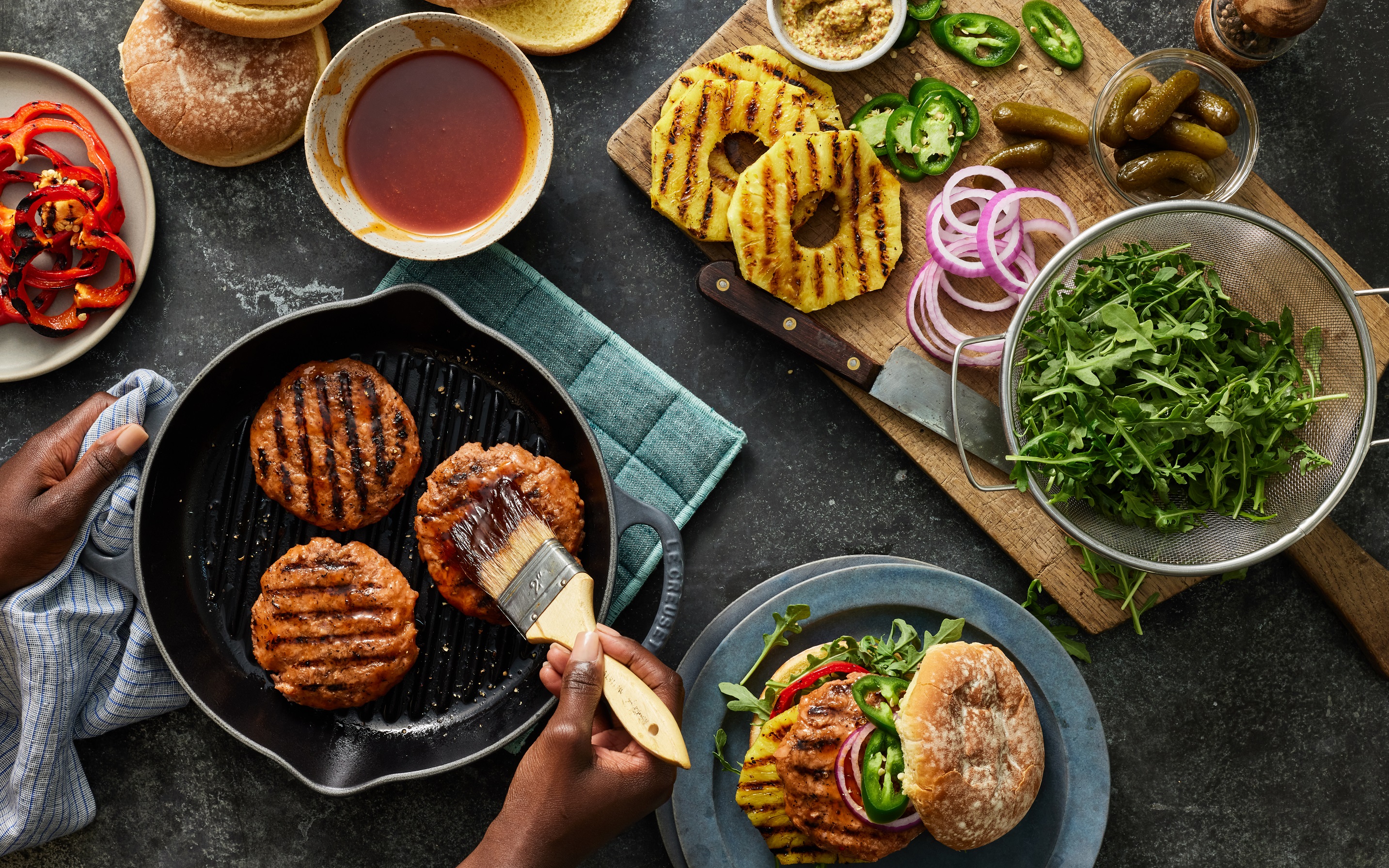 Good Catch Foods
Another plant-based company working to challenge the $50 billion salmon industry is Good Catch Foods. Last January, the company launched its first plant-based salmon product, a burger made from its six-plant protein blend (peas, soy, chickpeas, faba beans, lentils, and navy beans). Acquired in 2022 by Wicked Foods, the brand—which also makes vegan tuna in pouches and seafood appetizers and entrées—developed the new fish-free burger to give American consumers an alternative to salmon, the most-consumed fish in the country.
In Hong Kong, OmniFoods—known best for its plant-based pork products—released OmniSeafood in 2021. The initially tackled alternatives to canned tuna, breaded fish, and filets and teased that it is working on OmniSalmon for the near future.
For the latest vegan news, read: