Back in February, chicken chain Chick-fil-A launched its first meatless chicken option. The Chick-fil-A Cauliflower Sandwich is made with cauliflower that is marinated and breaded in the original Chick-fil-A signature seasoning (which contains milk and dairy), pressure-cooked, and paired with two dill pickle chips and served between toasted buns.
Chick-fil-A conducted the limited-time test of the vegetarian sandwich in three test markets in Denver, CO; Charleston, SC; and North Carolina's Greensboro-Triad region. So what did customers think?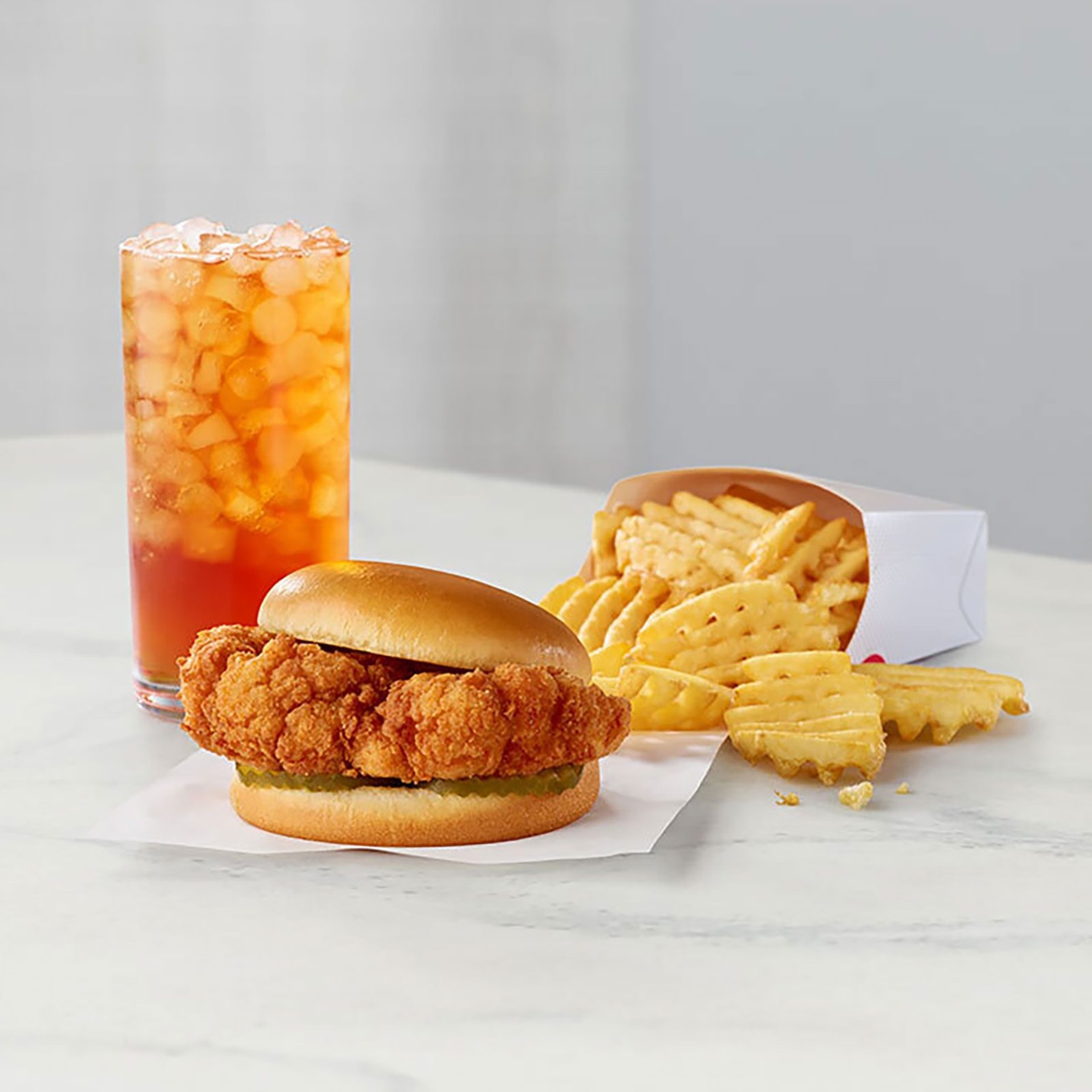 Chick-fil-A
The majority were impressed, according to new insight compiled by data company Numerator shared by foodservice industry resource Restaurant Business. Out of the customers who tried the Chick-fil-A Cauliflower Sandwich, 68 percent said the new offering exceeded their expectations—with the same percentage indicating they would come back to give the meatless sandwich another try. An additional 20 percent said the sandwich met their expectations.
Chains like Chick-fil-A often explore limited-time offerings to appeal to new demographics and it seems the launch of the meatless sandwich attracted new customers. The survey showed that 81 percent of the people who tried the sandwich went to the test location specifically for that item.
As Chick-fil-A considers the next course of action for its first meatless offering, the survey revealed that there is room for improvement with 16 percent of participants indicating that the texture of the sandwich could use some work.
Making Chick-fil-A's first meatless chicken sandwich
Over the years, Chick-fil-A has acquired a reputation for many things but vegetarian food has not been one of them, until now. For its first vegetarian sandwich, the chain went with a cauliflower patty to differentiate itself from other meatless offerings at fast-food chains.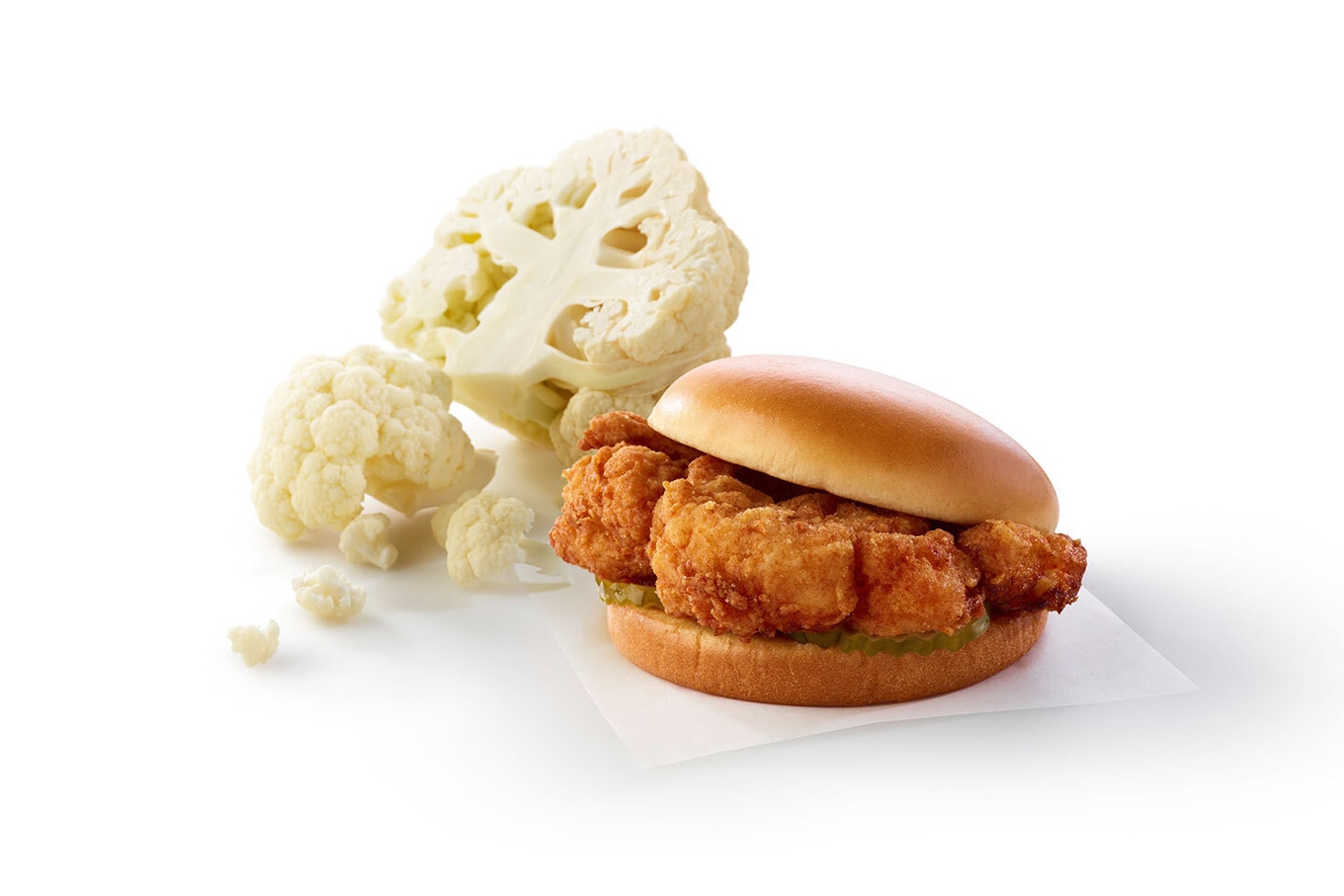 Chick-fil-A
"Cauliflower is the hero of our new sandwich, and it was inspired by our original Chick-fil-A Chicken Sandwich," Leslie Neslage, director of menu and packaging at Chick-fil-A, said in a statement. "Guests told us they wanted to add more vegetables into their diets, and they wanted a plant-forward entrée that tasted uniquely Chick-fil-A."
"Our new sandwich is made with the highest-quality ingredients and whole vegetables, and we hope it offers customers another reason to dine at Chick-fil-A," Neslage said.
The chicken chain invested heavily in the development of its Chick-fil-A Cauliflower Sandwich which it says took nearly four years to perfect, meaning chefs and recipe testers worked throughout the pandemic to get the sandwich recipe right.
"We explored every corner of the plant-based space in search of the perfect centerpiece for our plant-forward entrée," Stuart Tracy, culinary developer of the Chick-fil-A Cauliflower Sandwich, said in a statement. "Time and time again, we kept returning to cauliflower as the base of our sandwich."
"After a significant amount of development, we knew we had a one-of-a-kind entrée; one that puts a delicious spin on what we're known for—great tasting food with ingredients you can trust," Tracy said.
Cauliflower enters the chicken wars
Chick-fil-A has been at war with Popeye's for years, with each chain one-upping each other with a new chicken sandwich that they hope becomes all the rage. The casualties in this war are chickens, who are slaughtered in mind-boggling numbers on polluting factory farms to keep up with this charade.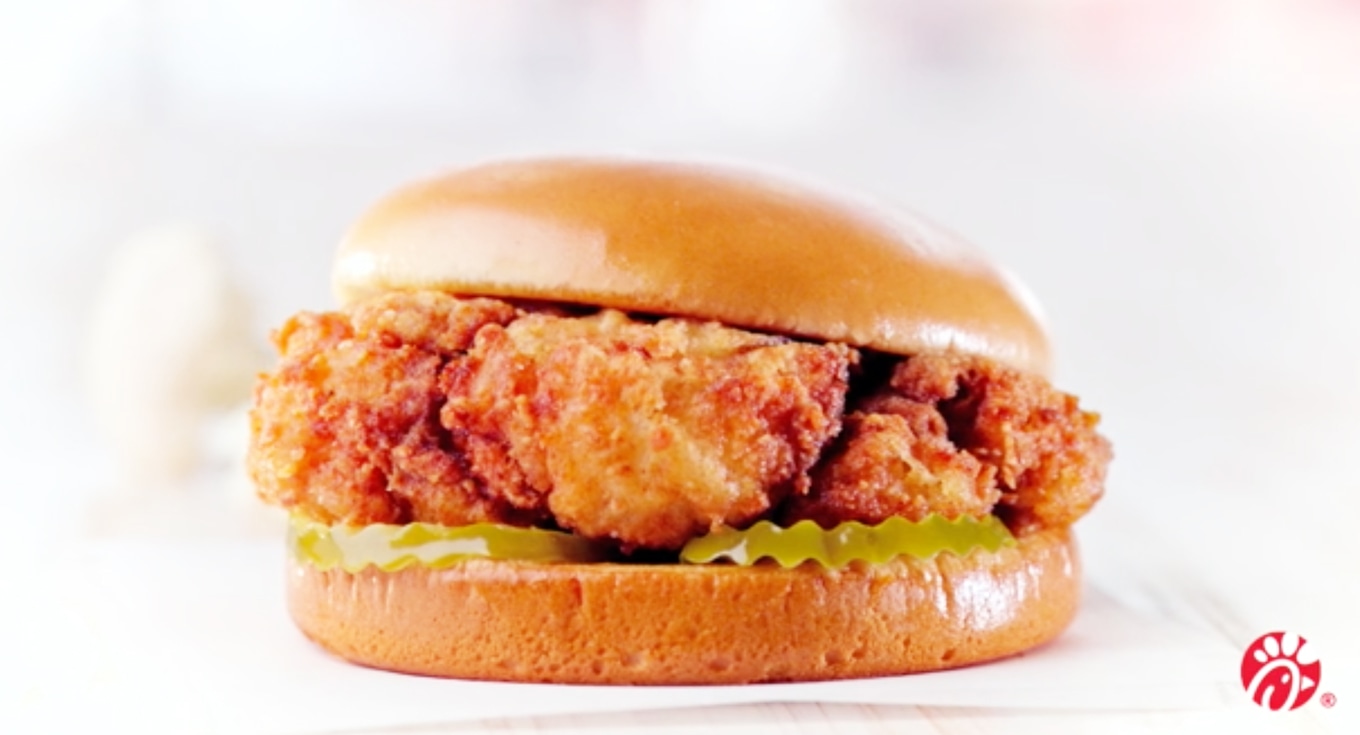 Chick-fil-A's exploration of meatless chicken options comes at a time when the pandemic continues to shed light on just how vulnerable the animal agriculture industry is to supply disruptions. The chicken industry just pulled out of a historic egg shortage brought on by the longest avian flu outbreak on record.
Last month, scientists warned that another outbreak is brewing. "We've been dealing with low pathogenic avian influenza for decades in the poultry industry, but this is different," Jennifer Mullinax, assistant professor in the Department of Environmental Science and Technology and a co-author of a new study on the topic, said in a statement.
"This high pathogenic virus is wiping out everything in numbers that we've never seen before," Mullinax said.
While plants like cauliflower are not impervious to supply chain disruptions, they are immune from contracting zoonotic diseases. This means Chick-fil-A's meatless sandwich could help cushion it from these outbreaks, that is, if it removes eggs from the formulation.
Vegan chicken at fast-food chains
Other fast-food chains are slowly exploring the plant-based chicken space to future-proof their businesses, as well. Last year, Burger King also tested its first meatless chicken sandwich in partnership with Impossible Foods—a partnership that began with the launch of the Impossible Whopper in 2019.
Burger King tested the Original Chick'n Sandwich in Cincinnati, OH area locations in August. A meatless take of its classic chicken sandwich, this version was made with Impossible Foods' new Impossible Chicken Patties made from Plants and could be ordered fully plant-based by omitting the mayonnaise.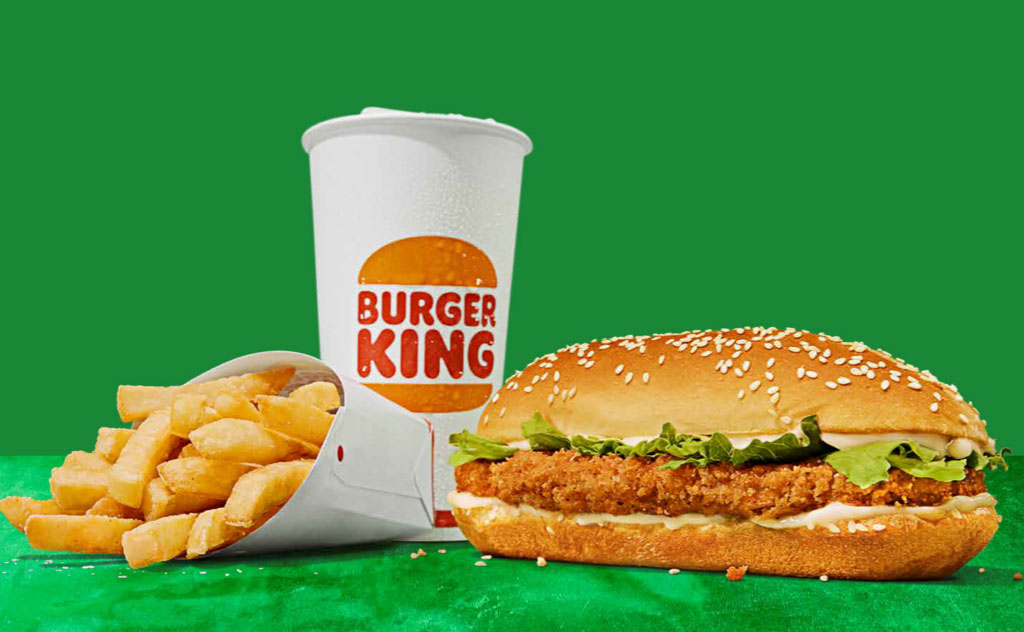 Burger King
Overseas, major chains are far more proactive in introducing plant-based chicken options, including Burger King. The chain has been testing plant-based options with its European supplier The Vegetarian Butcher at meatless pop-ups for two years. This has resulted in major menu updates, including vegan versions of classics such as The Long Chicken, in several markets. The fast-food chain also works with The Not Company in South America where its AI-perfected vegan chicken has been gracing the menu since last summer.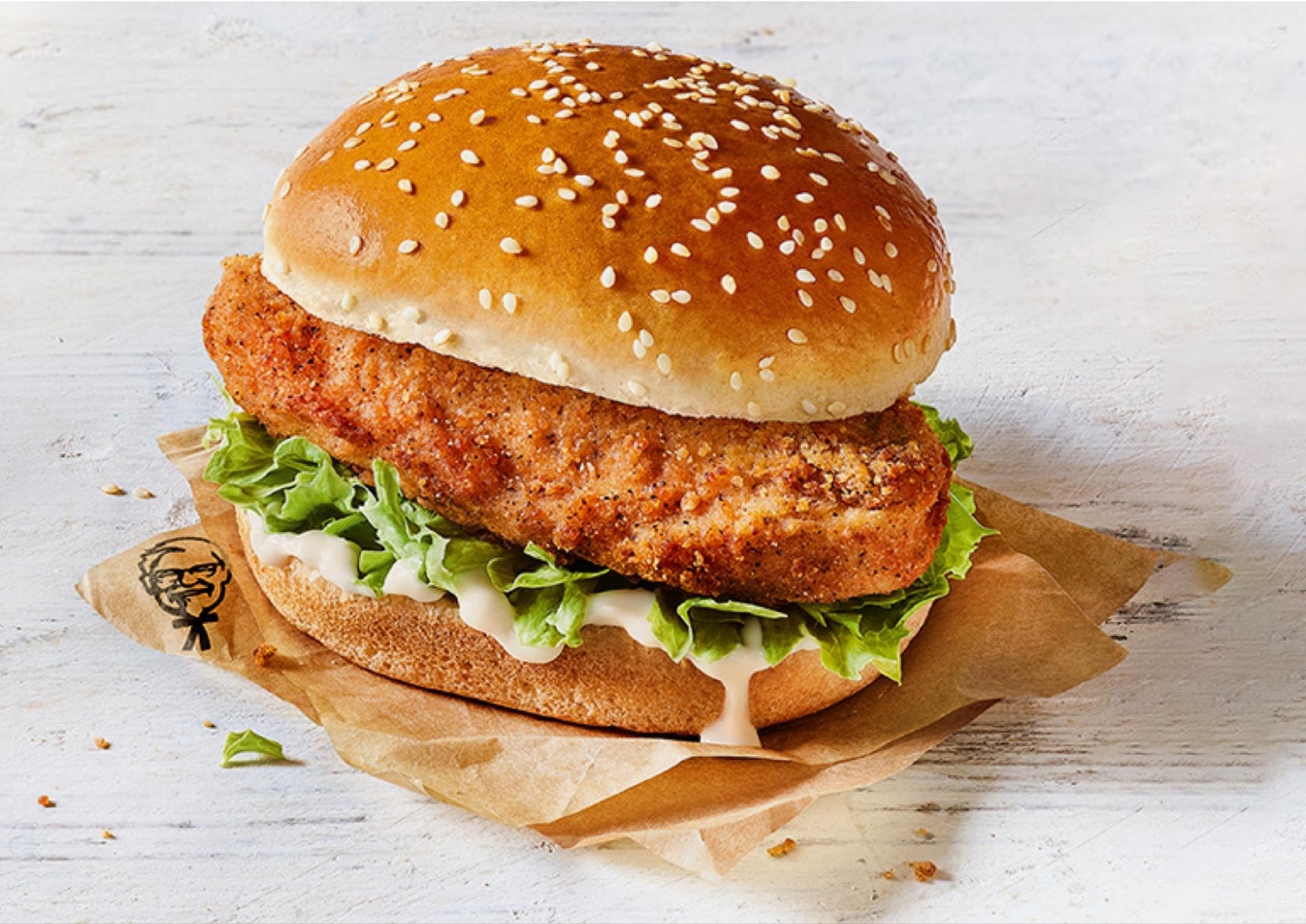 KFC
One of Chick-fil-A's top competitors, KFC, has also gotten into vegan chicken. While it dabbled in adding Beyond Fried Chicken to its US menus for a limited time last year, the vegan chicken option did not stick around permanently. However, in the United Kingdom, KFC serves a vegan burger made with Quorn's meatless chicken filet breaded in the Colonel's famous 11 herbs and spices.
For the latest vegan news, read: