Do you hate it when your avocado goes from green to mushy in what seems like a matter of minutes? Researchers at the University of California, Riverside (UCR) had all of us in mind—for the last 60 years—in their development of a new variety of the heart-healthy fruit that allows consumers to better determine ripeness.
The new Luna UCR avocado has a distinctive skin that darkens as the fruit ripens, a simple yet innovative characteristic that eliminates the guesswork from knowing the perfect time to consume this heart-healthy food.
For consumers, in addition to fighting food waste with its color-changing rind, the Luna variety boasts an enjoyable flavor and superior post-harvest quality. Meanwhile, growers will appreciate Luna's smaller tree size which enables denser plantings, safer and more efficient harvesting, and reduced pruning.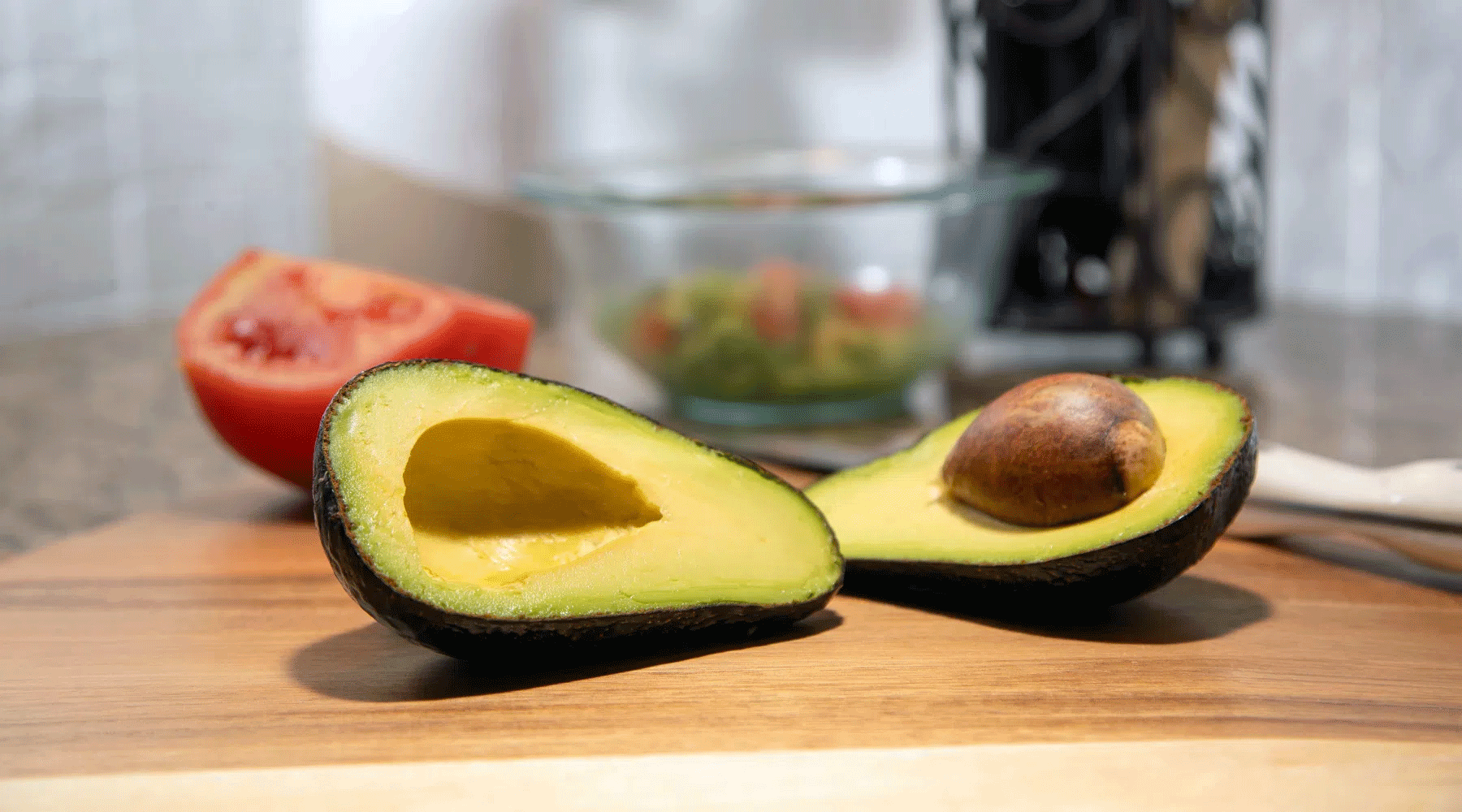 Stan Lim
Adding to its appeal, Luna's flower type acts as an effective pollinizer for other avocado varieties, including the globally renowned Hass, potentially boosting yields through enhanced pollination rates. Luna is protected under a pending patent, which credits horticulturists and scientists Mary Lu Arpaia, Eric Focht, and the late B.O. "Bob" Bergh—known to his team as the pioneer of long-term avocado breeding.
Through a licensing agreement with UCR, Spain-based company Eurosemillas, SA, specializing in international marketing of proprietary crop varieties, has already contracted with 14 growers outside of the United States to make Luna available to consumers worldwide.
Solving the age-old problem of avocado ripeness
The journey to Luna UCR began with Bergh in the 1950s, when he sought a green-skinned alternative to the now popular Hass variety. In 1983, Bergh developed The Gwen, a green-skinned Hass alternative he named after his wife. While it was overlooked in favor of the black-skinned Hass, Bergh saw the Gewn's potential as a foundation for future avocado varieties.
"So, he decides in 1985 he's going to make one big final push because he's getting older and getting ready to retire," Arpaia said in a statement. "Knowing what I know about Bob, he never gave up."
Bergh planted as many as 70,000 genetically different seedlings from Gwen mother trees at three California sites with different climates. Today, his unrelenting desire to improve avocados led to Luna, a milestone Bergh, who passed away in 2021, sadly didn't live to see.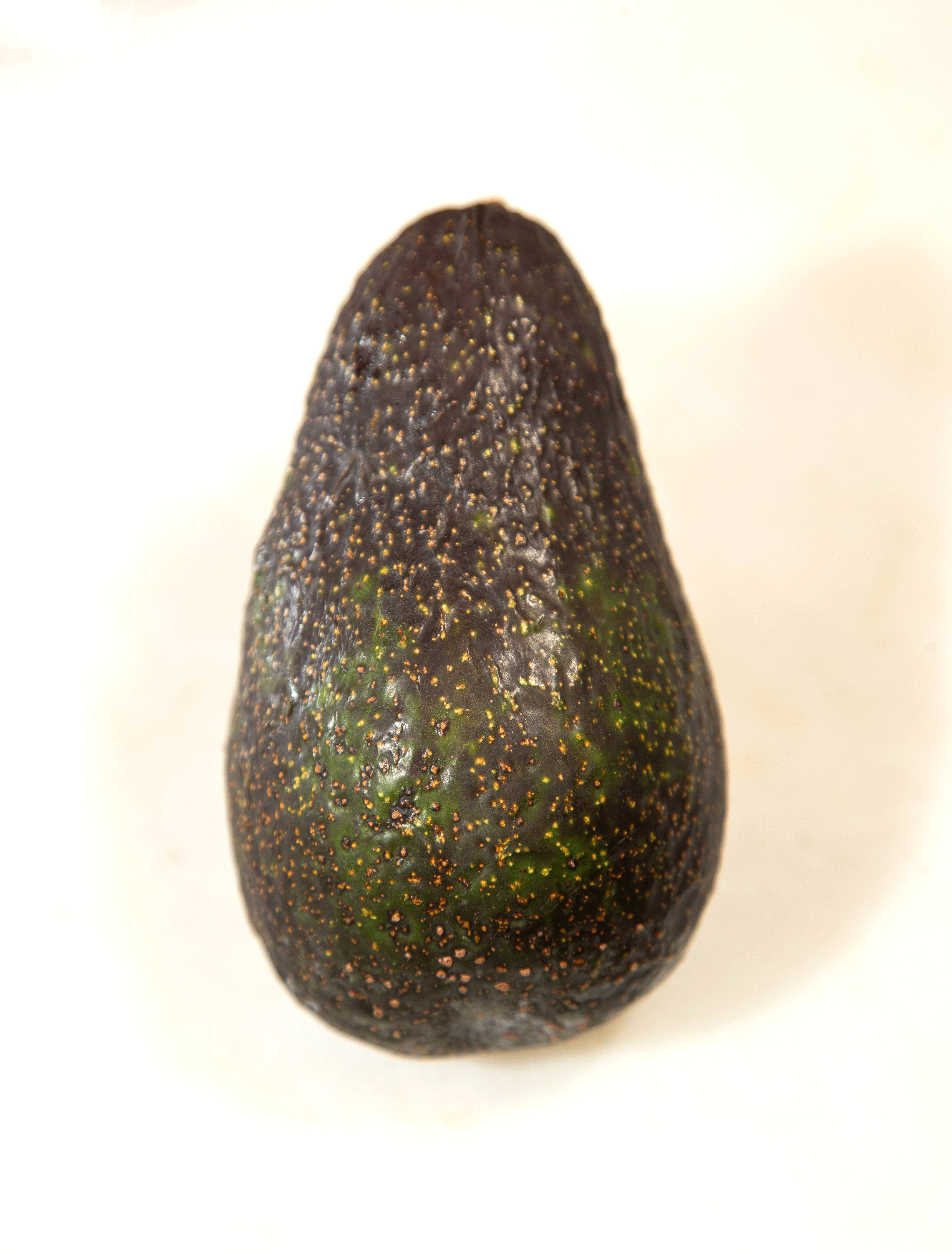 Stan Lim
Emphasizing the long-term nature of fruit breeding, Arpaia highlights that their work builds upon their predecessors' efforts. Undeterred by the challenges, the UCR team plans to continue their relentless quest for innovative avocado varieties, with more seed plantings planned for next year.
Leveraging technology to improve avocados
While the Luna avocado is an innovative step forward in combating food waste, it isn't the only solution being explored in the industry to improve avocados for consumers, growers, and distributors alike.
OneThird, a Dutch company, also recently unveiled an artificial intelligence-powered optical scanner to determine the remaining shelf life of avocados in real-time. The tool, initially designed for medical applications, is now being repurposed to tackle the global issue of food waste.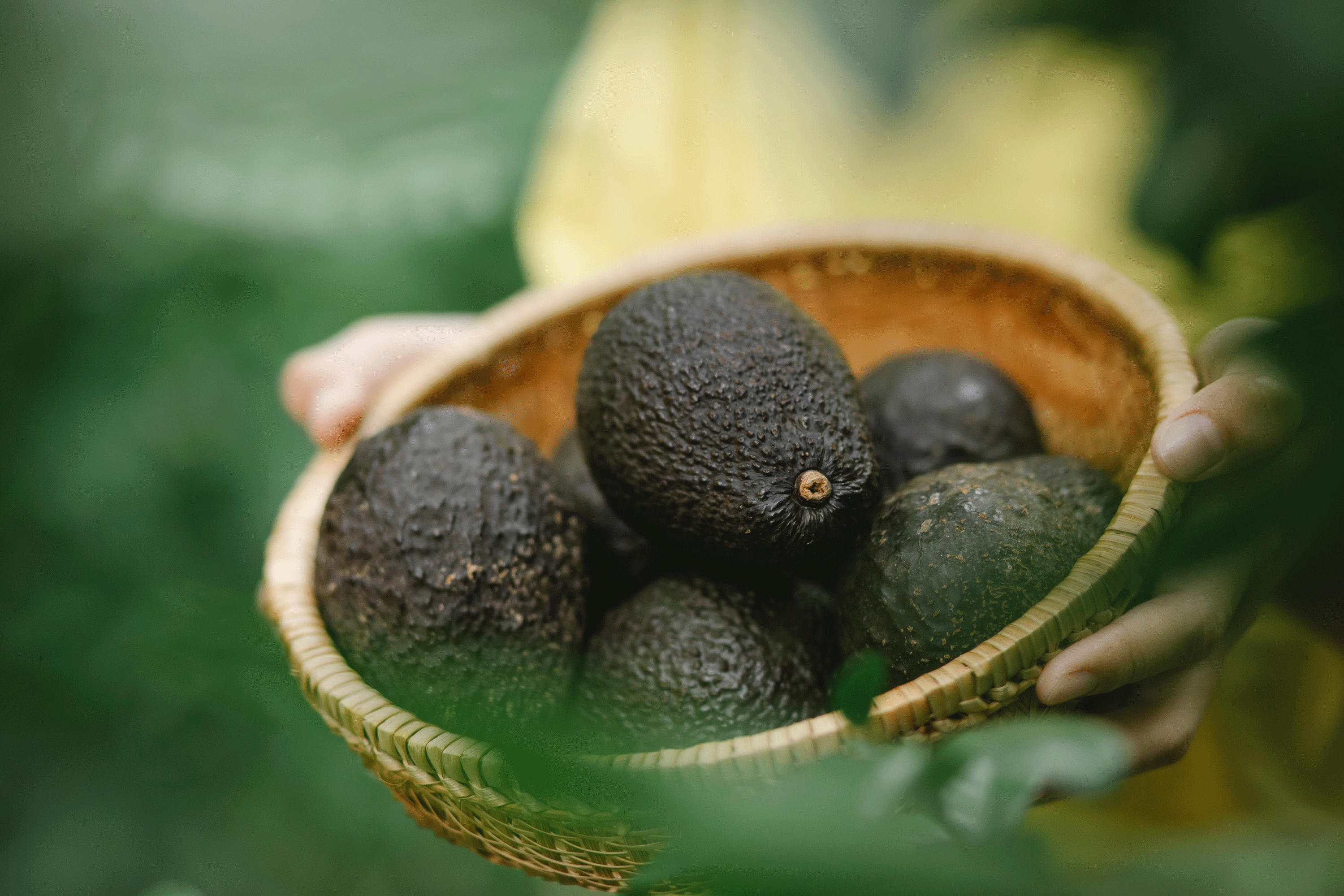 Any Lane/Pexels
"Realizing that one-third of all food is wasted while hunger still persists worldwide led us to investigate how we could leverage our technology to combat this issue," Marco Snikkers, OneThird Founder and CEO, previously told VegNews.
This tool aids not just consumers, but also growers and distributors, providing them with invaluable insights about the shelf life of avocados. OneThird's technology is currently able to determine the shelf life for strawberries, blueberries, and tomatoes, with other produce types in the works.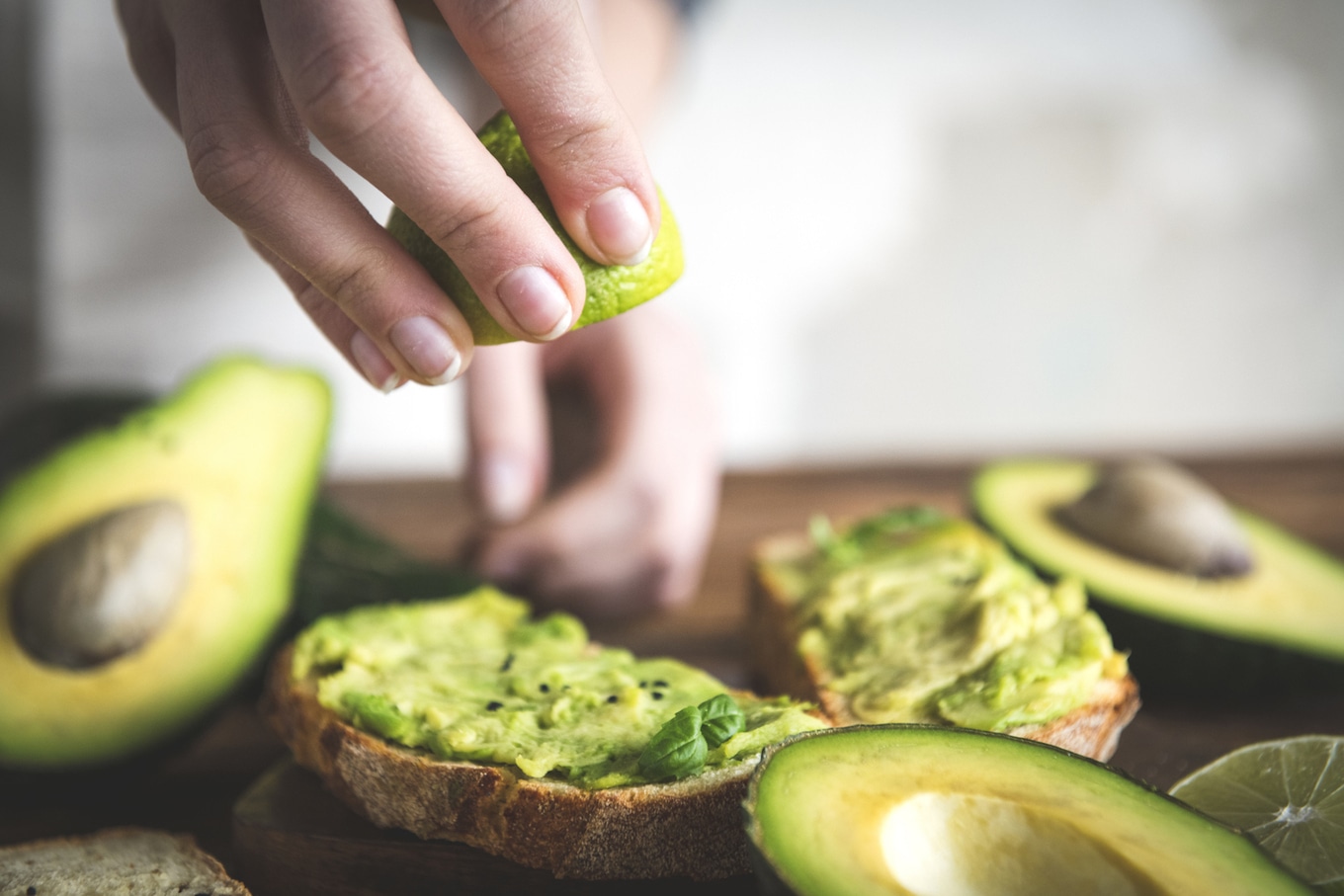 Rouzes/Getty
Developed as one solution to the world's $1 trillion food waste problem, using OneThird's tech could lead to more efficient routing decisions, such as rerouting produce with a shorter shelf life to food banks for immediate consumption, thus curbing wastage.
Chipotle's new guac robot makes the most out of avocados
Beyond using the newest tech to select the perfect avocado, Chipotle Mexican Grill is harnessing the power of automation with its avocado-prepping robot. Named "Autocado," the machine is designed to handle the labor-intensive task of preparing avocados for the chain's signature guacamole.
Custom-designed by Vebu, a California-based robotics company, Autocado can reduce guacamole preparation time by half. The robot handles the tasks of cutting, coring, and scooping the avocados—eliminating the risk of human injury.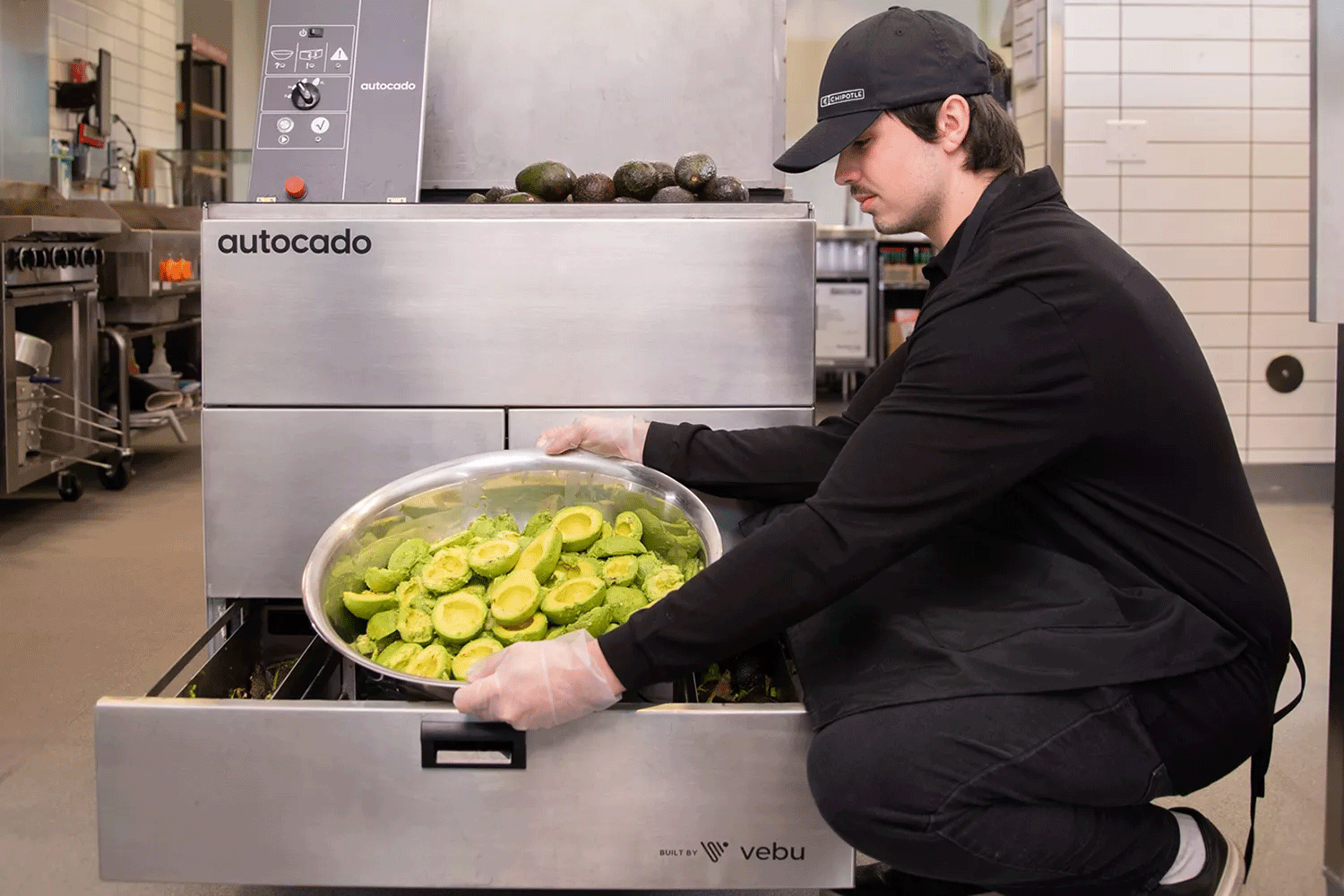 Chipotle Mexican Grill
With these labor-intensive tasks automated, Chipotle's culinary team can then concentrate on perfecting the guacamole's preparation according to its high culinary standards.
Following successful trials at the Chipotle Cultivate Center in California, the plan is to roll out the Autocado to restaurants nationwide. This automation initiative not only elevates efficiency but also eases the workload of Chipotle's employees, freeing them to focus on other tasks.
The combined impact of the Luna avocado's ripening indicator, OneThird's AI-powered ripeness checker, and Chipotle's Autocado technology, consumers can look forward to a more predictable avocado experience, while businesses stand to gain from enhanced efficiency and reduced waste.
Bethany Randall/Unsplash
And making avocado consumption more seamless is a good thing for human health, too. A recent study by the Journal of the American Heart Association discovered that eating one avocado per day can improve bad cholesterol levels, particularly in overweight and obese adults.
For the latest vegan news, read: