Making meat and cheese by raising and slaughtering animals is an outdated, highly inefficient, and environmentally damaging way to produce food. While plant-based companies have spent decades making vegan meat and cheese to solve the most pressing problems of animal agriculture, consumers have yet to fully embrace these alternatives over their animal counterparts.
However, the convergence of artificial intelligence and food production has the potential to change that for good—and it's not just about robots cooking your meals faster.
AI's advanced algorithms analyze data to supercharge discovery and innovation, and its convergence with the food industry signifies a paradigm shift in how we approach food production and consumption.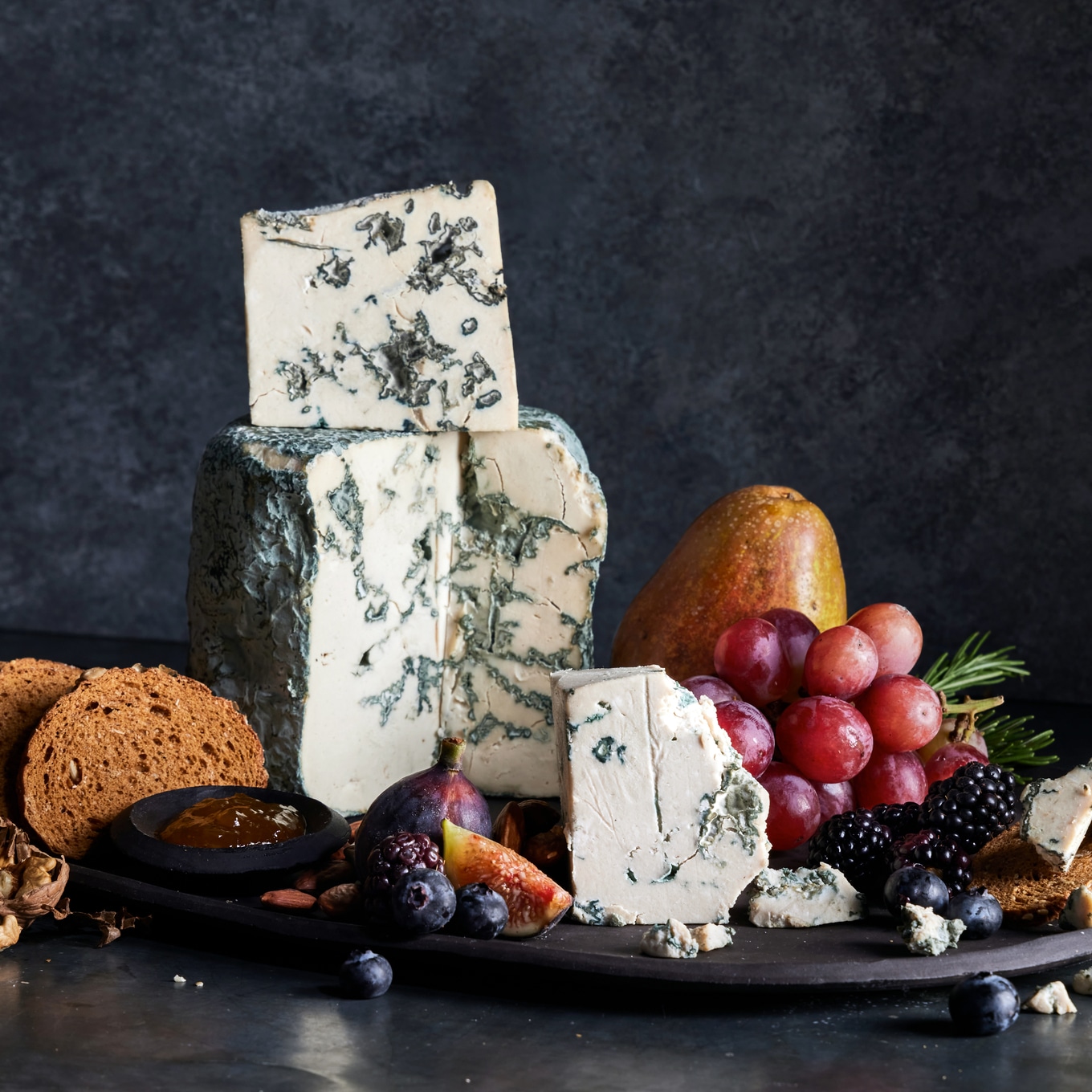 Climax Foods
Through their innovative partnerships and AI-driven technologies, Climax Foods and Meati Foods are demonstrating that AI is not just a tool for innovation but a catalyst for transforming the way we eat, ensuring that future generations can enjoy the pleasures of food without compromising the planet or animal welfare.
"There's a lot of excitement for how machine learning and artificial intelligence can be used in the food industry. At Climax, we're delivering on that promise today," Karthik Sekar, PhD, Head of Data Science at Climax Foods, said in a statement.
"We continuously train our portfolio of machine intelligence tools to enable the plant-based recreation of any taste and texture, while optimizing for nutrition and lowering costs," Sekar said.
AI makes vegan cheese perfect
While advancements have been made over the years, vegan cheese has historically lacked certain dairy-like qualities like melt and stretch—barriers to consumers looking for a one-for-one swap. California-based Climax Foods is working to remove these barriers using its AI-enabled "Deep Plant Intelligence platform," a combination of machine learning and human intelligence that explores how the plant kingdom can be utilized to create exceptional vegan foods.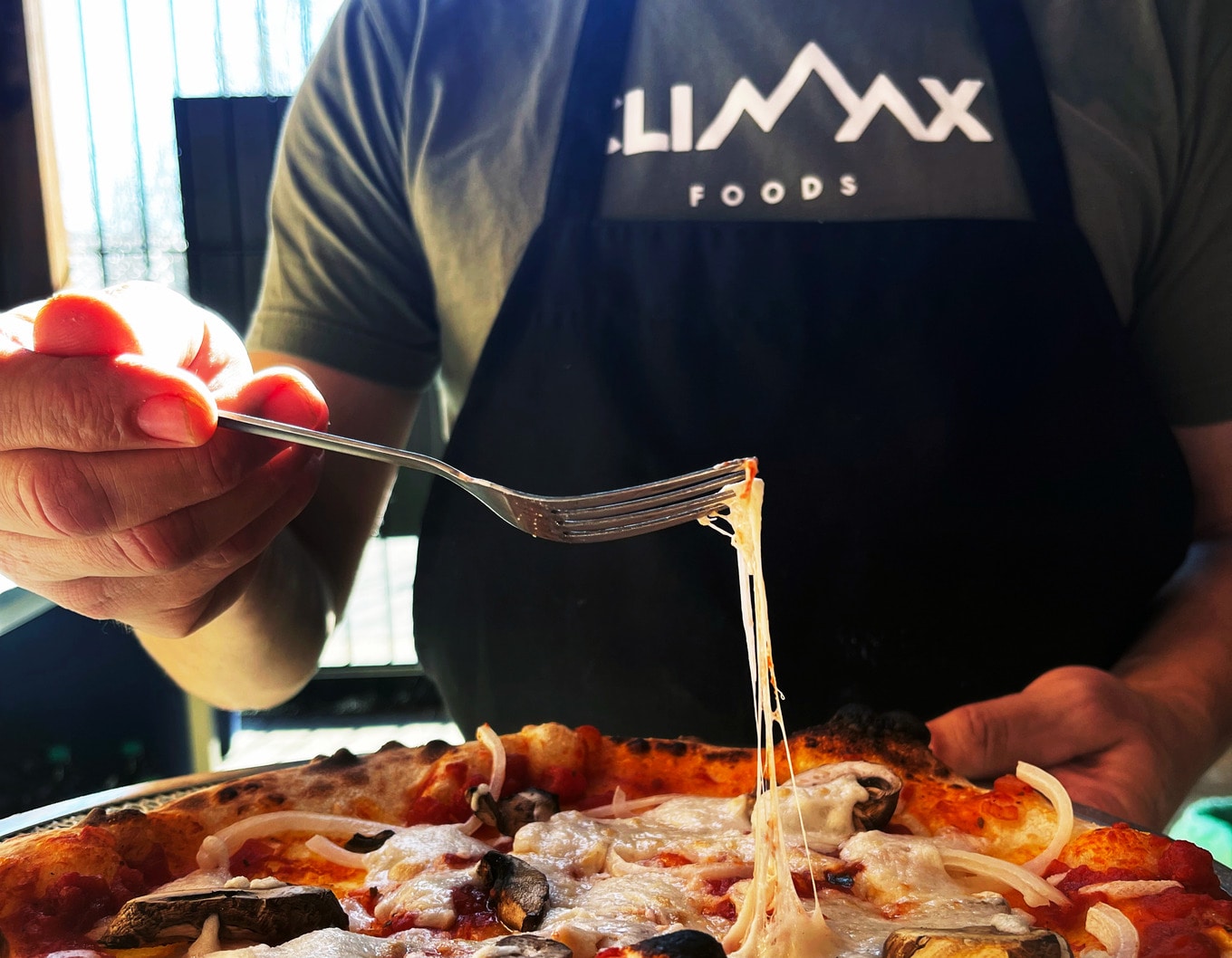 Climax Foods
Founded by astrophysicist Oliver Zahn, Climax's vegan cheese formulations get their dairy-like qualities from groundbreaking plant-derived casein—the functional protein that typically imparts all those crave-able qualities of dairy cheese but without the cow. Thus far, Climax has showcased its discovery in several next-level vegan cheeses, including bleu, brie, feta, and chèvre—with other varieties, including a melty mozzarella, in the works.
This month, the startup revealed it is working with Benchling, a cloud-based platform for scientific research, to accelerate its quest in perfecting vegan cheese. By embracing data science and machine intelligence, Climax aims to optimize every aspect of its plant-based cheeses, ranging from flavor and texture to scalability and sustainability.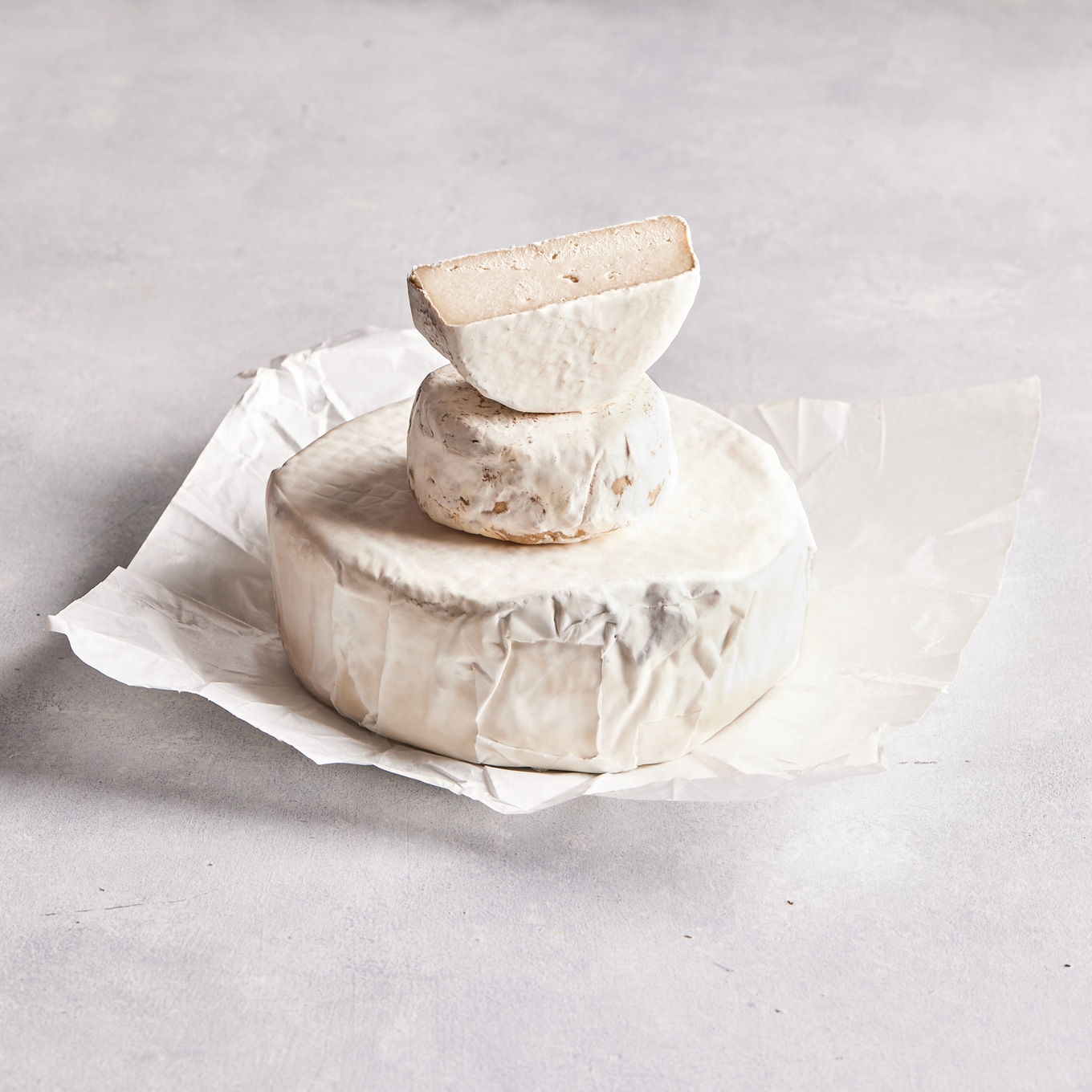 Climax Foods
Through its partnership with Benchling, Climax gains access to a centralized platform that serves as the cornerstone of its research and development (R&D) endeavors. This platform adheres to the FAIR (findable, accessible, interoperable, reusable) data principles, ensuring that Climax can make informed decisions based on accurate and comprehensive data.
While the company previously relied on static and limiting Google Sheets to organize its findings, Benchling's machine-learning capabilities enable Climax Foods to continuously refine its digital recipes through an innovative assay-model-feedback loop.
As a result, Climax Foods has achieved faster cycle times and successfully developed artisanal vegan cheeses in record time.
"Sustainable foods are the future, and data science is how we achieve this," Sekar said. "Climax Foods is uniquely positioned to meet this challenge with our focus on data and machine learning."
And all of this AI-powered scientific discovery makes for delectable cheeses that have already found favor with Michelin-starred chefs such as Dominique Crenn and major food companies, including Bel Group—which is working with Climax to remake its iconic Babybel, Boursin, and The Laughing Cow cheeses, and more.
AI unlocks the potential of vegan mushroom meat
Colorado-based Meati Foods makes its vegan meat from mycelium, the fast-growing root system of mushrooms that can produce whole cuts of vegan chicken and steak in a fraction of the time it takes to raise and slaughter a chicken or a cow. At its "Mega Ranch" facility in Thornton, CO, Meati is capable of making 45 million pounds of meat annually—more than any individual cattle ranch in the United States.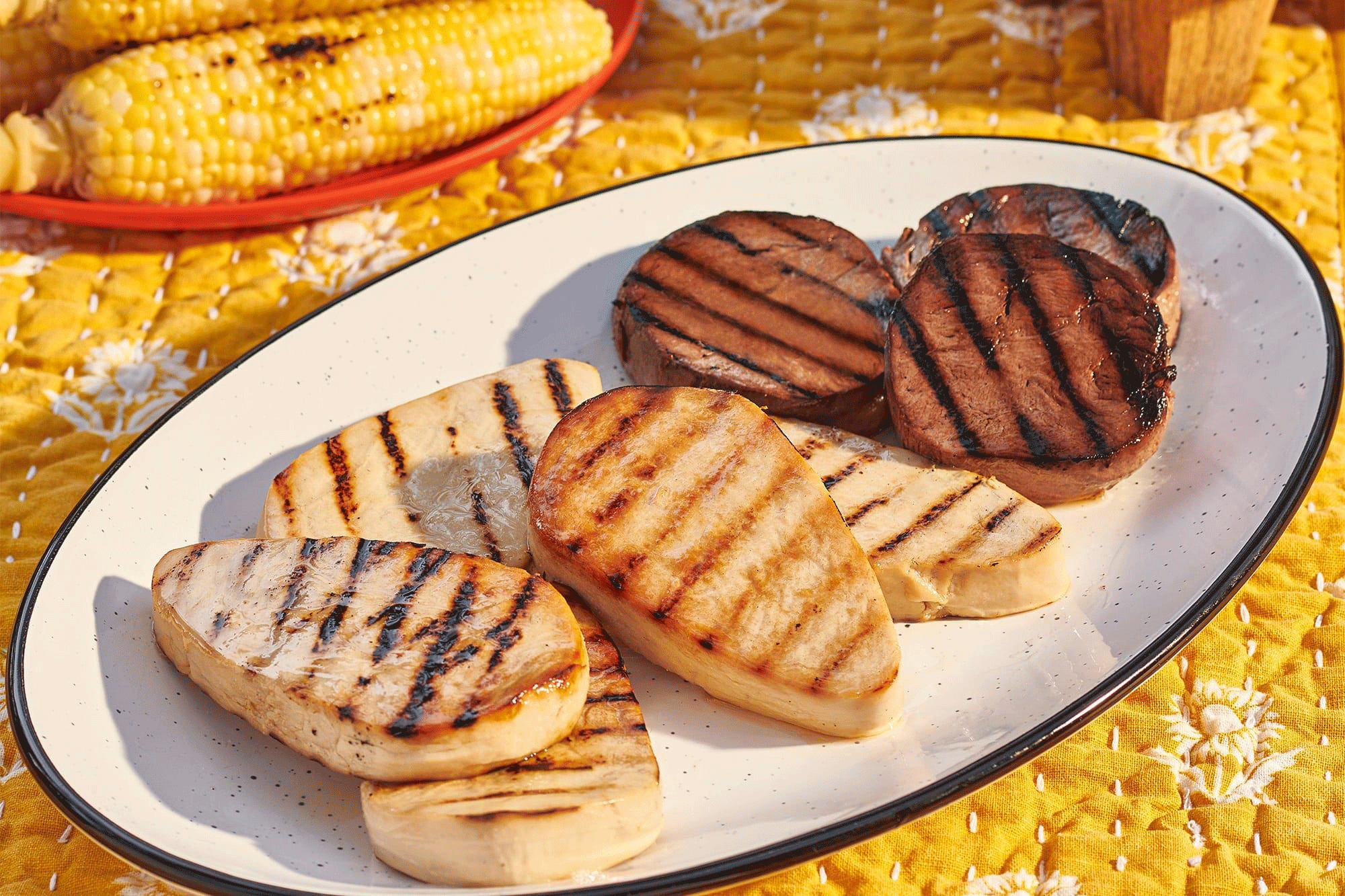 Meati Foods
And now, its vegan meat is getting an AI-powered boost, too, with a new partnership with PIPA LLC, an AI company specializing in life sciences and food. By leveraging AI, Meati Foods aims to gain a comprehensive understanding of the health and nutrition benefits associated with its mycelium meats.
Through its collaboration with PIPA, Meati can analyze vast amounts of data to explore the extensive range of health benefits its products offer. Here, Meati aims to optimize its existing products and identify new opportunities to create vegan meat alternatives that combine exceptional taste, nutrition, and sustainability.
"AI is the perfect tool to help accelerate our understanding of exactly why including Meati products can improve the health of everyone at the family dinner table," Justin Whiteley, PhD, Co-founder and Chief Science Officer of Meati Foods, said in a statement. "We are excited to get to work and share our findings with scientists, dieticians, and the general public."
While its AI-powered discovery is underway, Meati is also focusing on expanding the distribution of its vegan steaks and chicken breasts—which launched earlier this year in a handful of retailers, including Sprouts Farmers Market, Fresh Thyme, and Meijer Grocery, along with restaurant partners such as PLNT Burger, Birdcall, and Causwells.
Meati
Last month, the company secured a distribution deal with Dot Foods that it hopes puts its mycelium meats on menus across all 50 states.
Transforming the food system with artificial intelligence
The partnerships between Climax Foods and Benchling, as well as Meati Foods and PIPA, showcase the transformative power of AI in the realm of vegan food. By harnessing AI's capabilities, these companies are creating a world where vegan cheese melts and stretches, and mushroom-based meats satisfy even the most discerning palate.
By reducing reliance on resource-intensive animal agriculture, AI-powered vegan cheese and meat alternatives have the potential to significantly minimize the environmental impact of food production, contributing to a more sustainable future.
And these two companies are not alone in this endeavor to transform the way food is produced for the better. A notable leader in this space is Chile-based The Not Company which uses its AI-powered discovery platform Guiseppe to develop next-level vegan products that have been embraced by some of the world's largest food companies, including Burger King, Starbucks, Shake Shack, Dunkin', and more.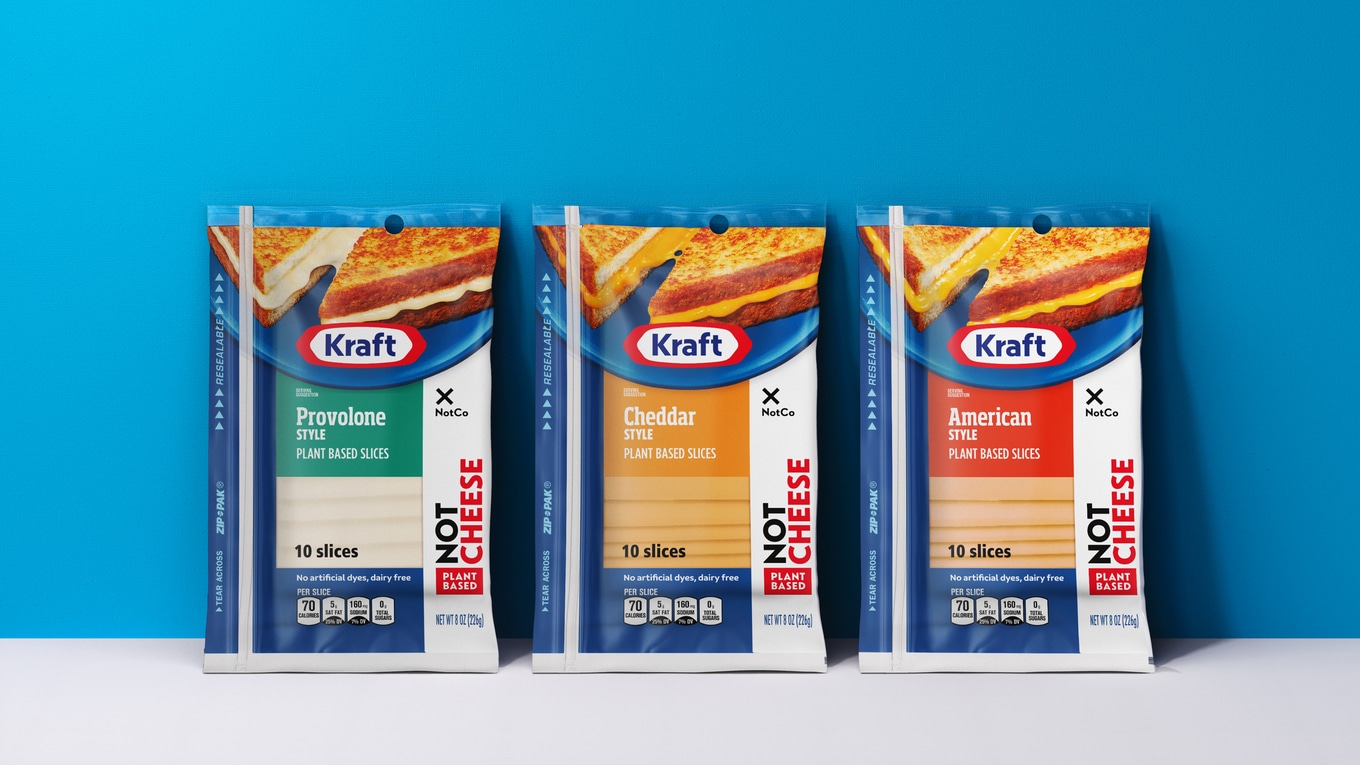 The Kraft Heinz Not Company
Like Climax, NotCo is also working with a food giant, in its case The Kraft Heinz Company, to transform its legacy products with vegan formulations created with the help of its AI platform. Thus far, this joint venture—called "The Kraft Heinz Not Company"—has resulted in a vegan version of Kraft's popular mayonnaise and three flavors (American, Cheddar, and Provolone) of Kraft's iconic cheese singles.
For the latest vegan news, read: