For decades, Heinz has maintained a significant influence on the consumer market. Beans on toast, for example, is now a British classic. But it was Heinz, an American company, that popularized the cheap and cheerful dish (and tinned baked beans in general) in the UK in the early 20th century. To this day, Heinz, which merged with equally-influential Kraft Foods in 2015, still has significant influence over global appetites. Its annual sales total more than $26 billion, and it owns more than 20 brands, including Philadelphia and Oscar Mayer.
But as attitudes around food change, and more people embrace vegan products, is Kraft Heinz keeping up? Here, we take a look at the company's history, but also its present and future in the plant-based space.
Kraft Heinz history
Today, Heinz Ketchup is one of the most popular condiments. In fact, in 2020, more than 197 million Americans poured the sauce on their fries, burgers, hot dogs, nuggets, and the list goes on. But its origins actually go back more than 100 years, to the late 1800s. Back then, American-German entrepreneur Henry John Heinz launched his own food business called the H.J. Heinz Company, and ketchup was one of his first products.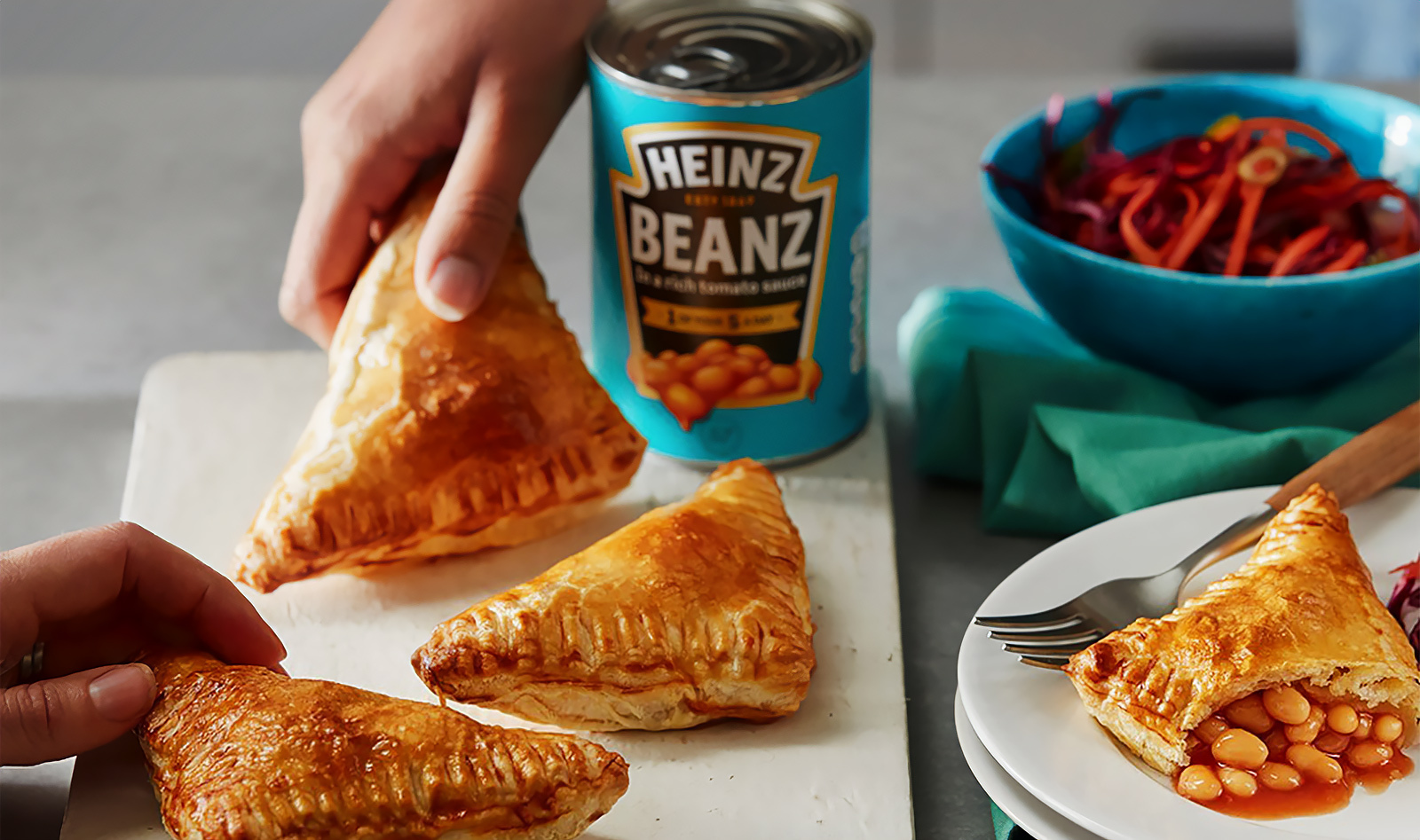 Heinz
Over the 20th century, still under the leadership of the Heinz family, the brand grew. One of its key markets was, and still is, the UK, where it operated two factories by the year 1919. During the Second World War, the brand's baked beans were even categorized as an essential food amid wartime rationing. And since then, it has become a British staple. In 2018, 2.5 million cans of Heinz Beanz were sold every day in the UK.
Like Heinz, Kraft's roots go back more than a century. The dairy brand was started by James L. Kraft, a Canadian cheese salesman who was living in Chicago in the early 1900s. It quickly grew in popularity, and by 1930, it was bought by the National Dairy Products Corporation. By the early 21st century, Kraft Foods was, once again, an independent company. Only this time, it was worth billions.
By 2012, Kraft Foods had bought several brands, and eventually ended up splitting into two companies (one of which is now the confectionary giant Mondelez International). And in 2015, it joined Heinz. Together, they created the third-biggest food corporation in North America.
Half of Kraft Heinz's roots lie in cheese, and its current portfolio includes the meat giant Oscar Mayer, as well as much-loved gelatin dessert brand Jell-O. But it isn't a stranger to the vegan food industry, which, arguably, makes good business sense.
According to market research, by 2030, the plant-based food market as a whole is set to surpass more than $65 billion. In part, the industry is being driven by vegans, but mostly, flexitarians are behind the growth. According to one study, more than half of young Americans now describe themselves as flexitarian, which, essentially, means they are cutting down on animal products.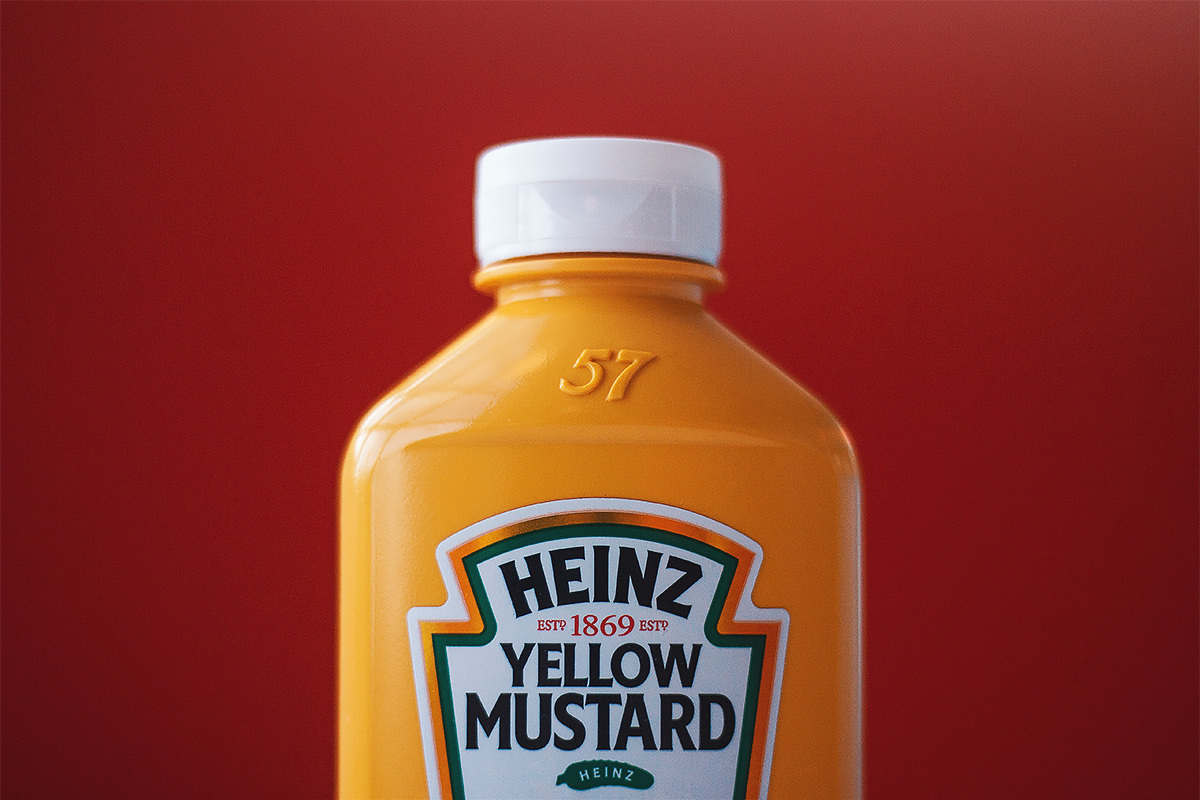 Heinz
The changing landscape of food has led Kraft Heinz to make some major vegan business moves, including investing in vegan startups like New Culture, a biotechnology company that makes dairy-free mozzarella, and Tiny Giants, a coconut yogurt brand. It has also partnered with plant-based brand NotCo and brought out vegan versions of its most iconic products.
Kraft Heinz and NotCo
Earlier last year, Kraft Heinz signed a partnership with NotCo, a Chilean unicorn plant-based food-tech company, which makes vegan milk, chicken, and burgers. By doing so, the corporation agreed to support the brand's mission of providing the world with sustainable, innovative, and, most importantly, animal-free products.
The duo created a whole new separate venture, called Kraft Heinz Not Company, which aims to leverage all of NotCo's food technology, as well as Kraft Heinz's experience and expertise in the food industry. According to the latter's CEO Miguel Patricio, the partnership was "a critical step" in transforming its portfolio of products.
"It's a tremendous addition to our brand design-to-value capabilities," Patricio said in a statement. "It helps deliver on our vision to offer more clean, green, and delicious products for consumers. We believe the technology that NotCo brings is revolutionizing the creation of delicious plant-based foods with simpler ingredients."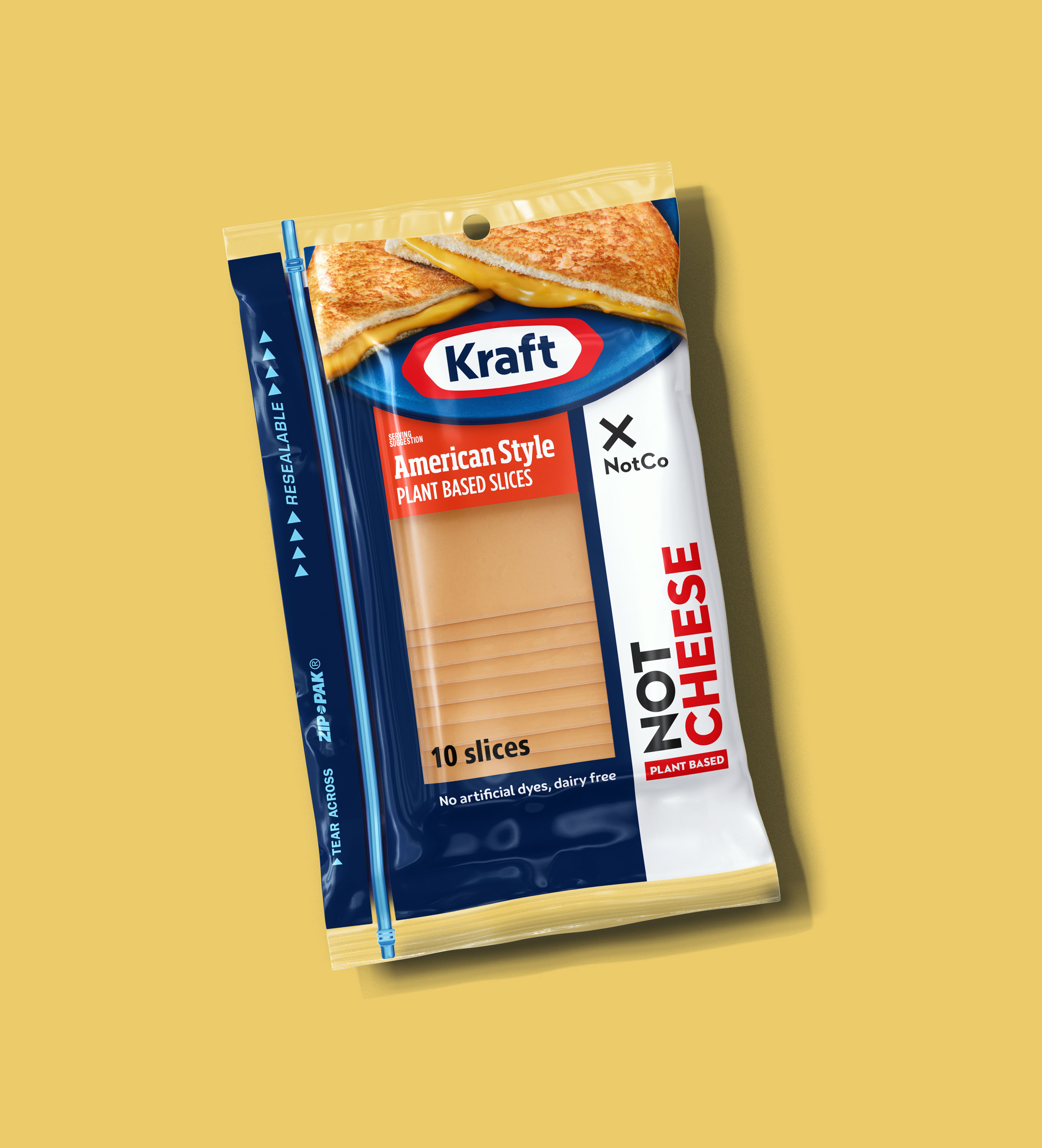 NotCo
Matias Muchnick also praised the partnership at the time, stating that his dream of "changing the world" was "closer than ever."
In September 2022, Kraft Heinz and NotCo announced the first products from their partnership. Both go back to Kraft Heinz's original dairy and condiment roots: vegan cheese and vegan mayonnaise.
Is Kraft Mac n Cheese vegan?
Outside of its NotCo partnership, Kraft Heinz has also been working on its own animal-free products. One of those is a vegan version of Kraft's classic boxed Mac & Cheese, which launched in Australia last year. Right now, however, the dairy-free version isn't available in any other markets.
But, outside of Australia, the corporation does offer several other plant-based options, including plant-based meat products and vegan salad cream.
Kraft Heinz vegan products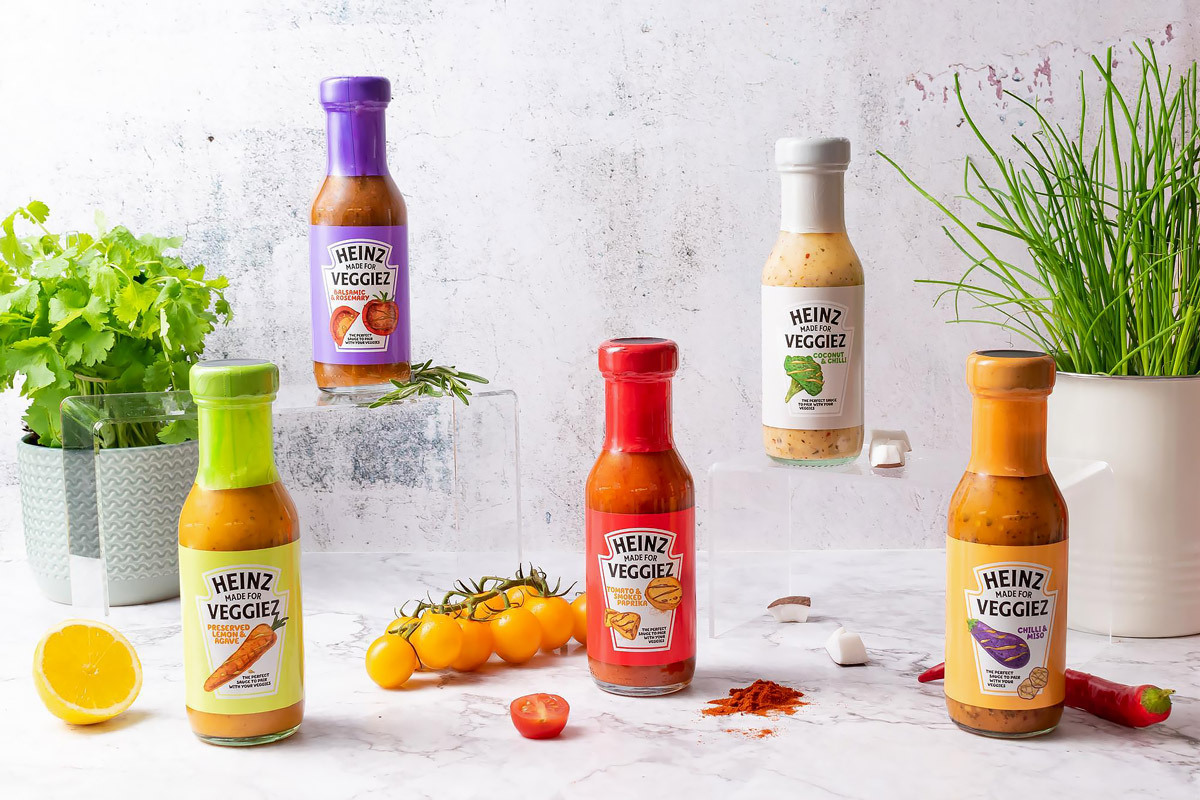 Heinz
1 Made for Veggiez sauces
Earlier this year, in a bid to encourage consumers to eat more plant-based meals, Heinz launched a new range of sauces in the UK called Made for Veggiez. According to Alexandra Bayet, Kraft Heinz's head of new ventures, the line, which features five options, including Preserved Lemon & Agave and Tomato & Smoked Paprika, was designed to help the company "keep up with the needs" of its customers.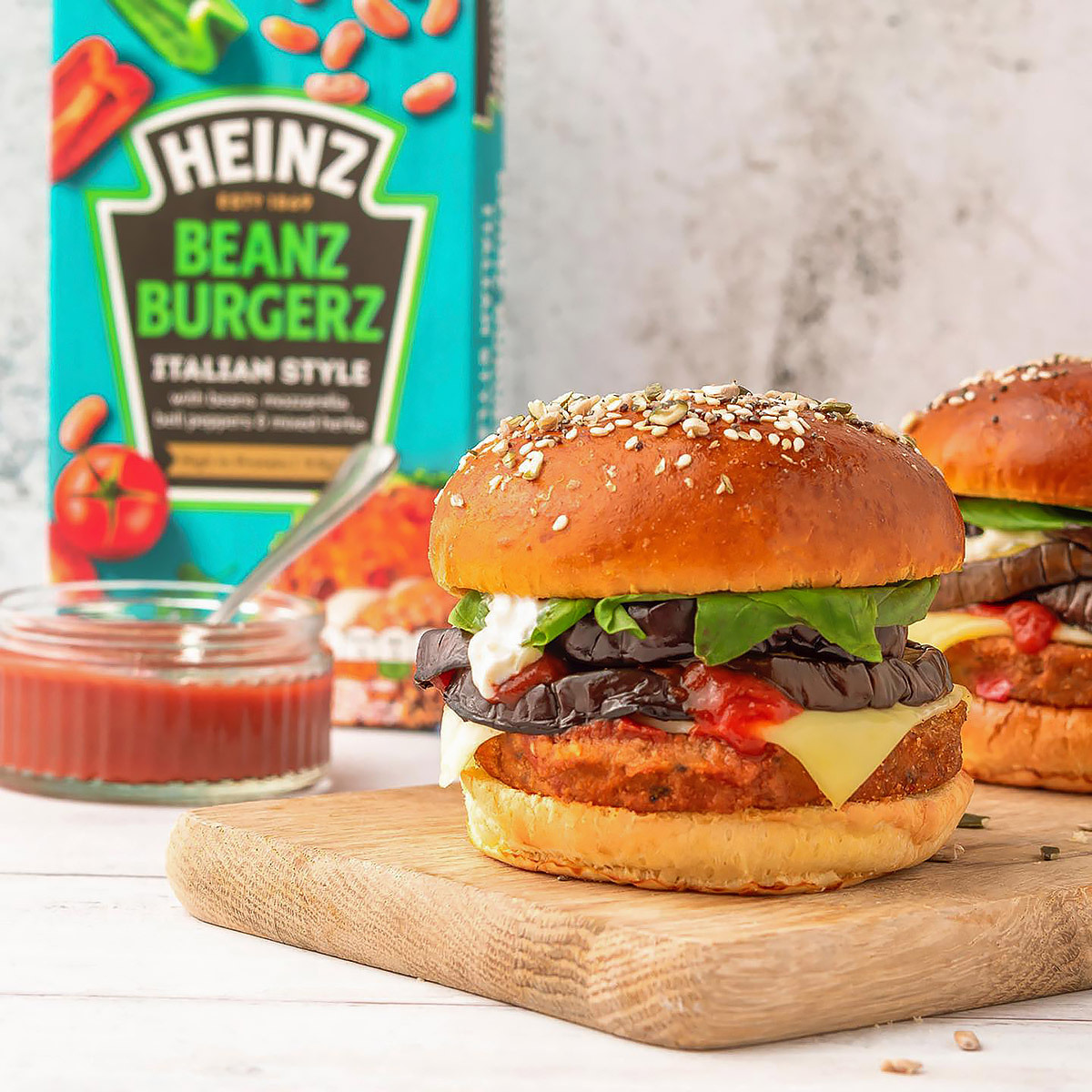 Heinz
2 Heinz Beanz Burgerz
Also in UK retailers, Heinz sells its own take on a plant-based classic: the bean burger. Called Heinz Beanz Burgerz, the high-protein product comes in three varieties, Original, Texan Style, and Italian Style, and is a blend of beans (of course), as well as tomatoes, mushrooms, and spices.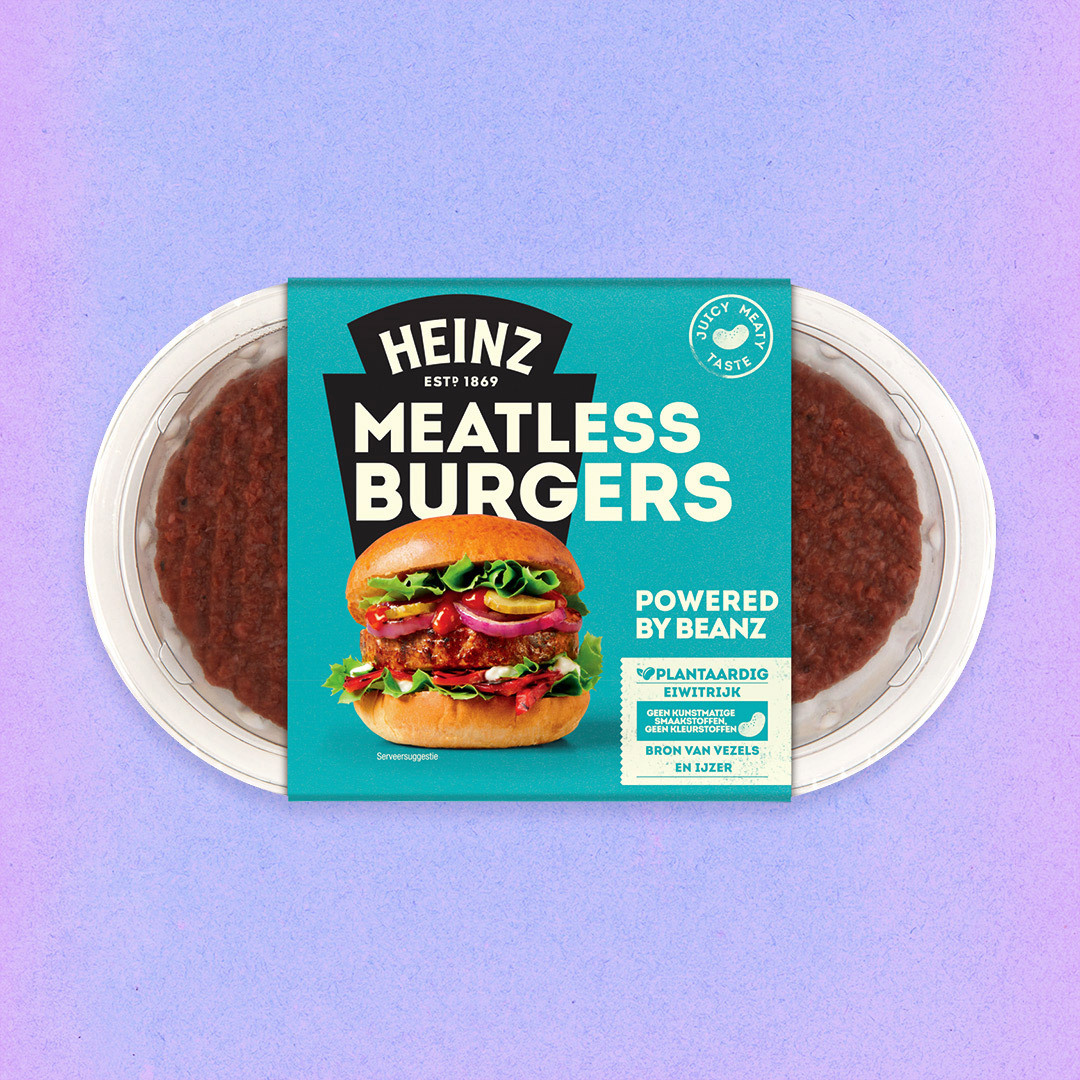 Heinz
3 Meatless Meat
In October 2022, Heinz revealed it was launching two meatless meat products: Heinz Meatless Burgers and Heinz Meatless Meat. Not much is known about the items yet, including whether they are vegetarian or 100-percent vegan, but it is confirmed they will be launching in the Netherlands first. After that, they may come to other markets, but the brand has not confirmed any plans.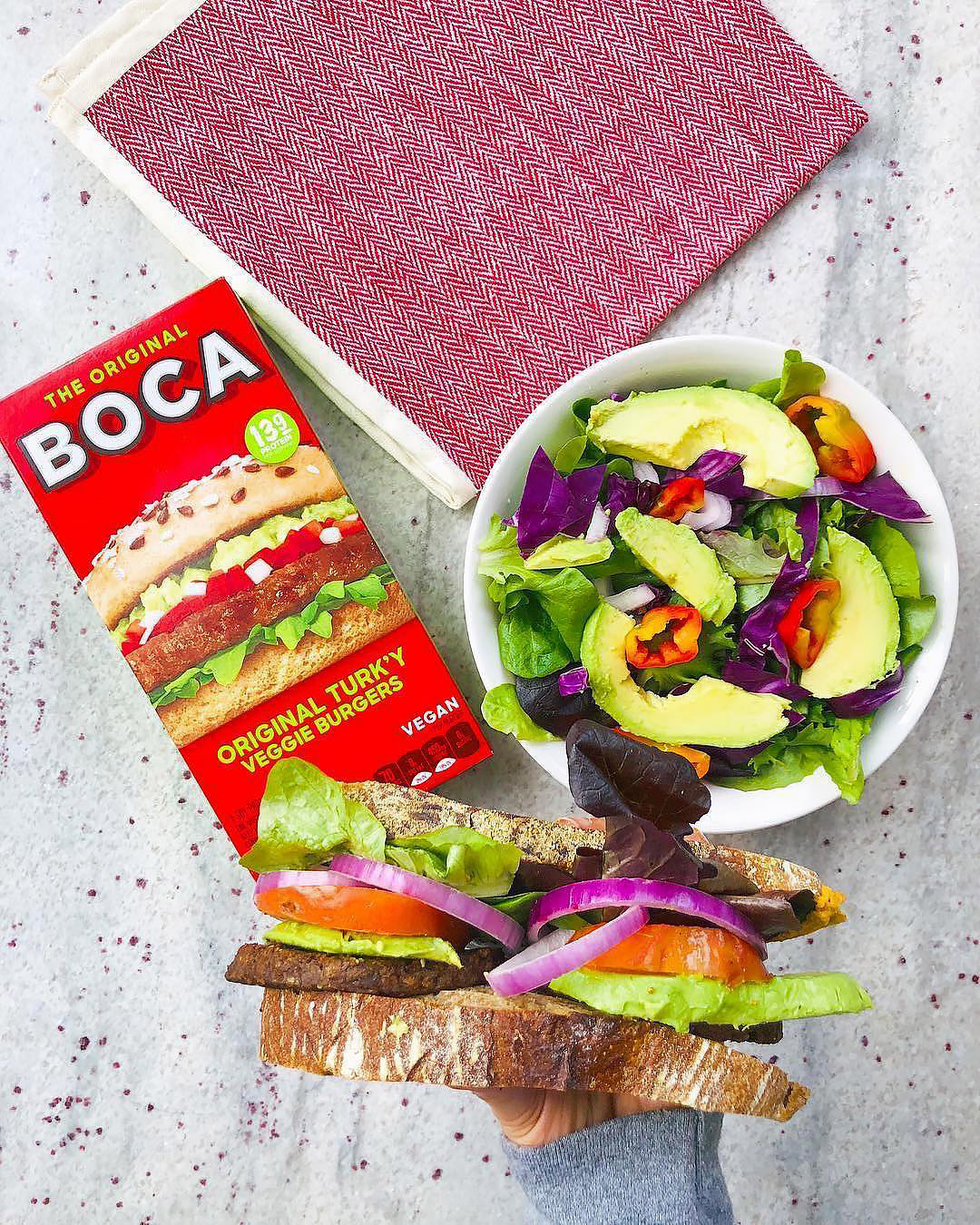 BOCA
4 BOCA Foods
But plant-based meat fans in the US aren't missing out, because Kraft Heinz also has BOCA. The vegan and vegetarian range includes plant-based chicken patties, turkey burgers, and veggie crumbles. To make the products more vegan-friendly, in 2018, Kraft Heinz started reformulating some of the recipes to remove dairy from the ingredients.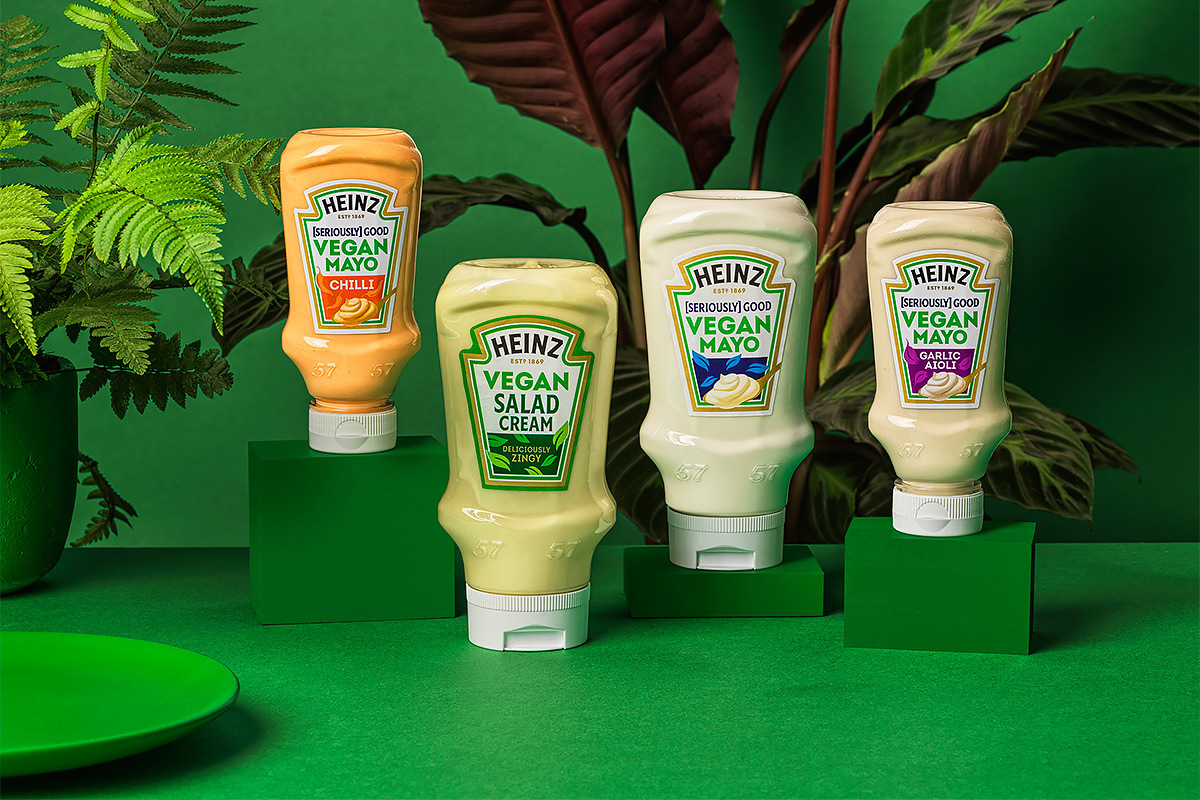 Heinz
5 Vegan condiments
Many of Heinz's iconic condiments, like its Ketchup, Yellow Mustard, and Chili Sauce, are already vegan, which means that consumers from all over the world, no matter their dietary preference, can enjoy them. In the UK, the brand has gone one step further, and introduced a line of specifically vegan sauces, including [Seriously] Good Vegan Mayo, [Seriously] Good Vegan Chilli Mayo, Vegan Salad Cream, and [Seriously] Good Vegan Garlic Aioli.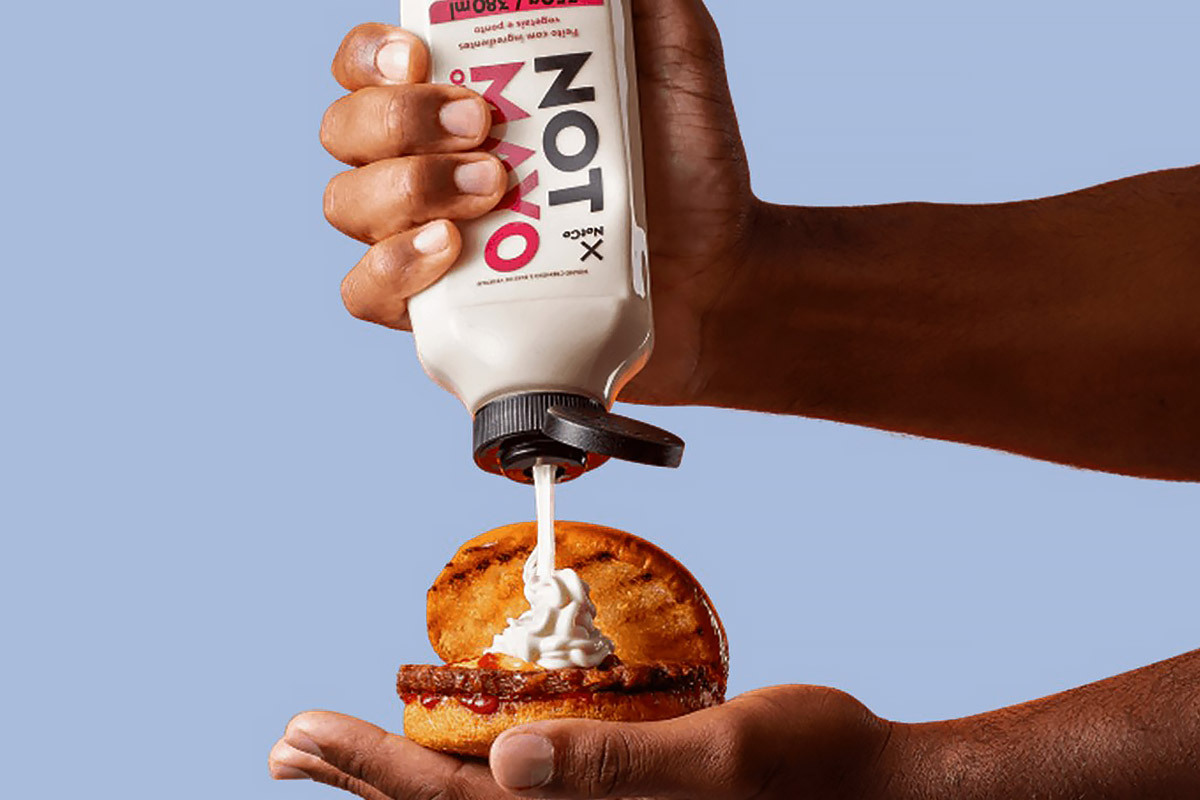 NotCo
6 NotCo Mayo
If you're in the US and you're feeling jealous of the UK's vegan mayonnaise selection, don't worry: your time is coming. At some point in 2023, Kraft Heinz Not Company is launching its own egg-free version of the classic condiment. So keep your eyes peeled!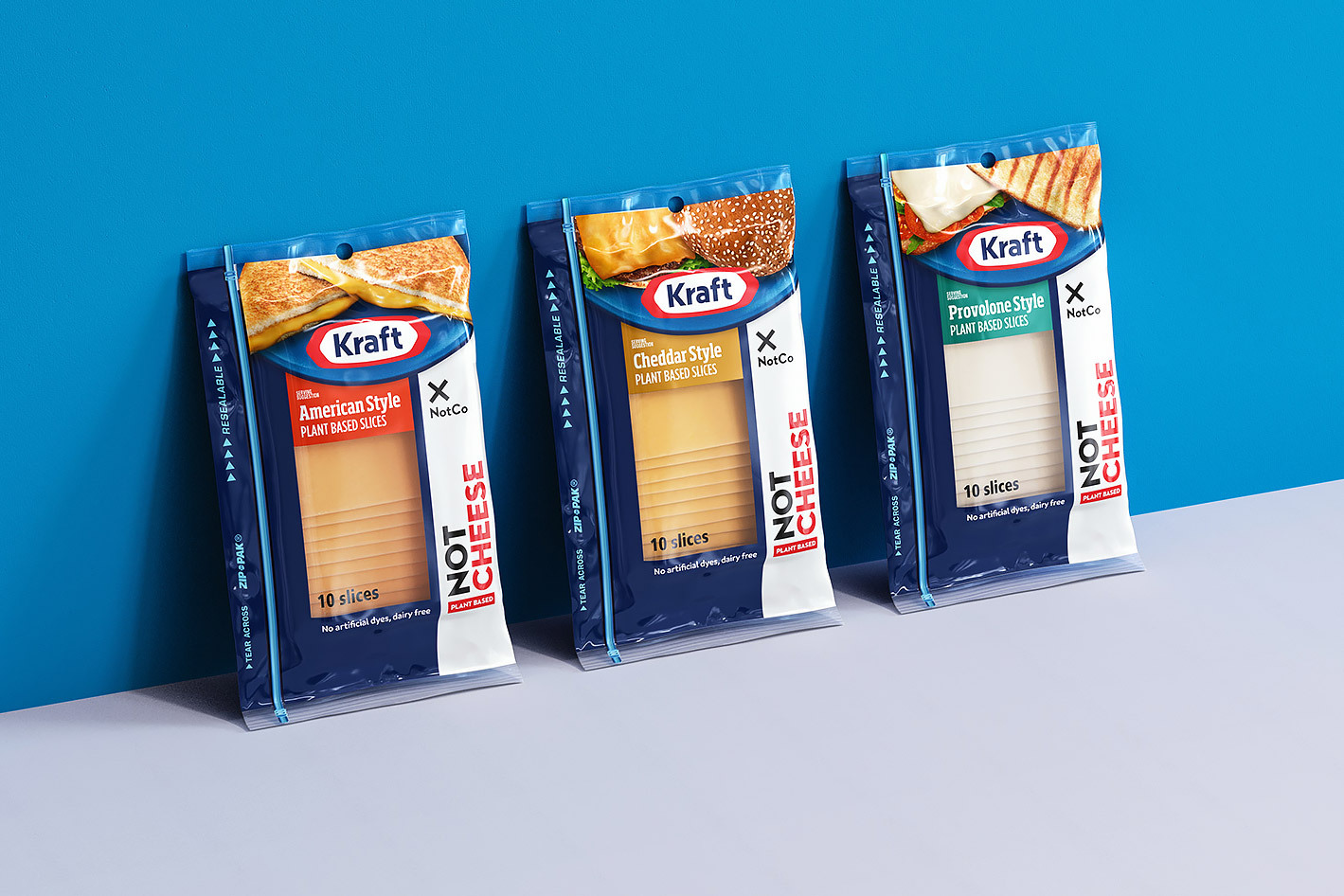 NotCo
7 NotCo Cheese
Thankfully, there is a little more information available on the Kraft Heinz Not Company's vegan cheese products. The NotCheese American Style Plant-Based Slices are being trialed in 30 supermarkets in Cleveland, OH. However, Kraft Heinz Not Company has confirmed that a nationwide launch is slated for this year, so if you're outside of Ohio, the wait won't be too long. As well as American, the slices will be available in provolone and cheddar flavors.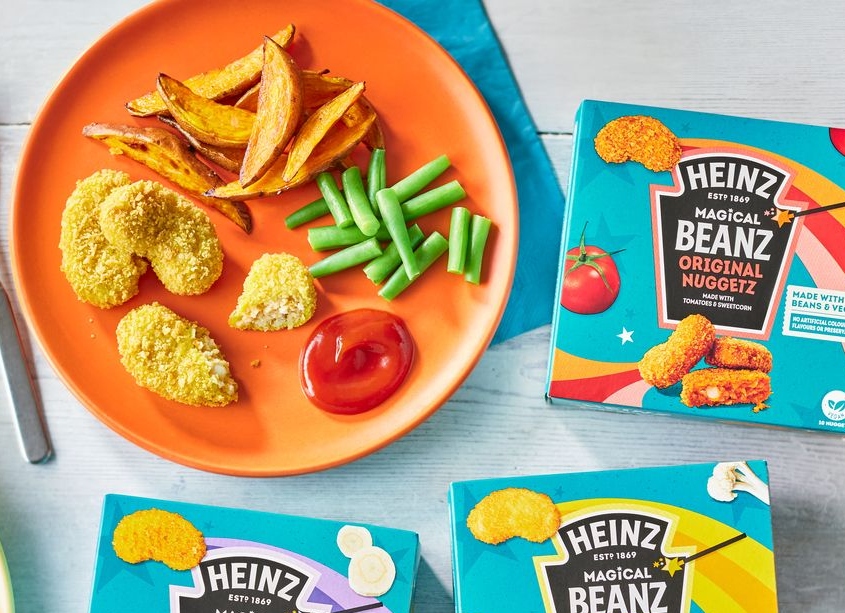 Heinz
8 Meat-Free Nuggets
For Veganuary 2023, Heinz launched a range of meat-free nuggets, called Magical Beanz Original Nuggetz, in the UK. While one of the options (the Cheesy Nuggetz) contains dairy, the Original Nuggetz and Curried Nuggetz are both plant-based. The former features sweetcorn and tomatoes, while the latter is made with parsnip, coconut, carrot, and a blend of curry spices.
For more on Kraft Heinz, read: