In the early 1800s, John Cadbury was selling everything from tea to drinking chocolate in his humble city center store in Birmingham, UK. But forget the tea, it was the chocolate that really took off. In fact, at one point, the entrepreneur was selling nearly 30 varieties of the stuff, reports Culture Trip. As most of us know now, this was the beginning of the Cadbury chocolate empire. That humble store led to a factory which led to a thriving multi-billion-dollar business.
Cadbury's chocolate is so popular today, it's estimated that around 350 million bars of Dairy Milk, one of its most famous creations, are eaten around the world every year. But the brand is evolving. In 2021, in response to rising demand for more vegan products, the iconic brand announced the release of a new plant-based alternative to Dairy Milk, called Plant Bar.
But it's not alone in catching up to vegan demand. Cadbury's is owned by the confectionary multinational Mondelēz International, which split off from Kraft Foods in 2012, and owns several candy, cookie, cracker, and chocolate brands. Just like Cadbury's, many of them have their own vegan products now, too.
What's vegan at Mondelēz International?
The plant-based food market is growing rapidly; by 2030, it's predicted to hit more than $160 billion in value, according to Bloomberg. This growth is driven by consumers that want more sustainable, animal-free options. But also, of course, by the brands that give them these choices on the shelves. And many of these, it turns out, are owned by Mondelēz International. From Cadbury's to Clif, here are some of the international confectionery giant's most vegan-friendly brands.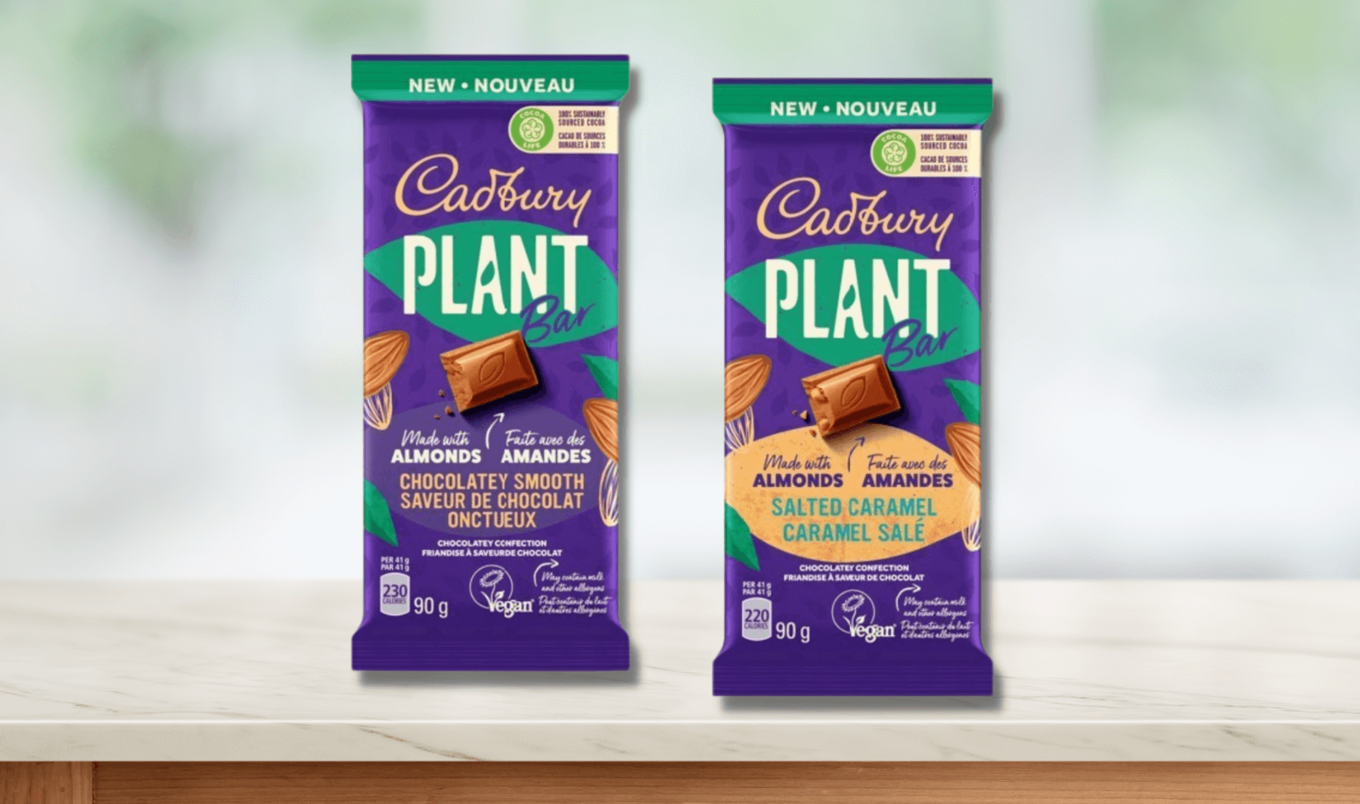 Cadbury
1 Cadbury's
Cadbury's Plant Bars hit UK shelves in 2021, but at the end of 2022, they also debuted in Canada. The bars—which are made with creamy almond paste–come in two flavors, Smooth and Salted Caramel. They're not in the US yet, but keep your eyes peeled for more announcements.
Check it out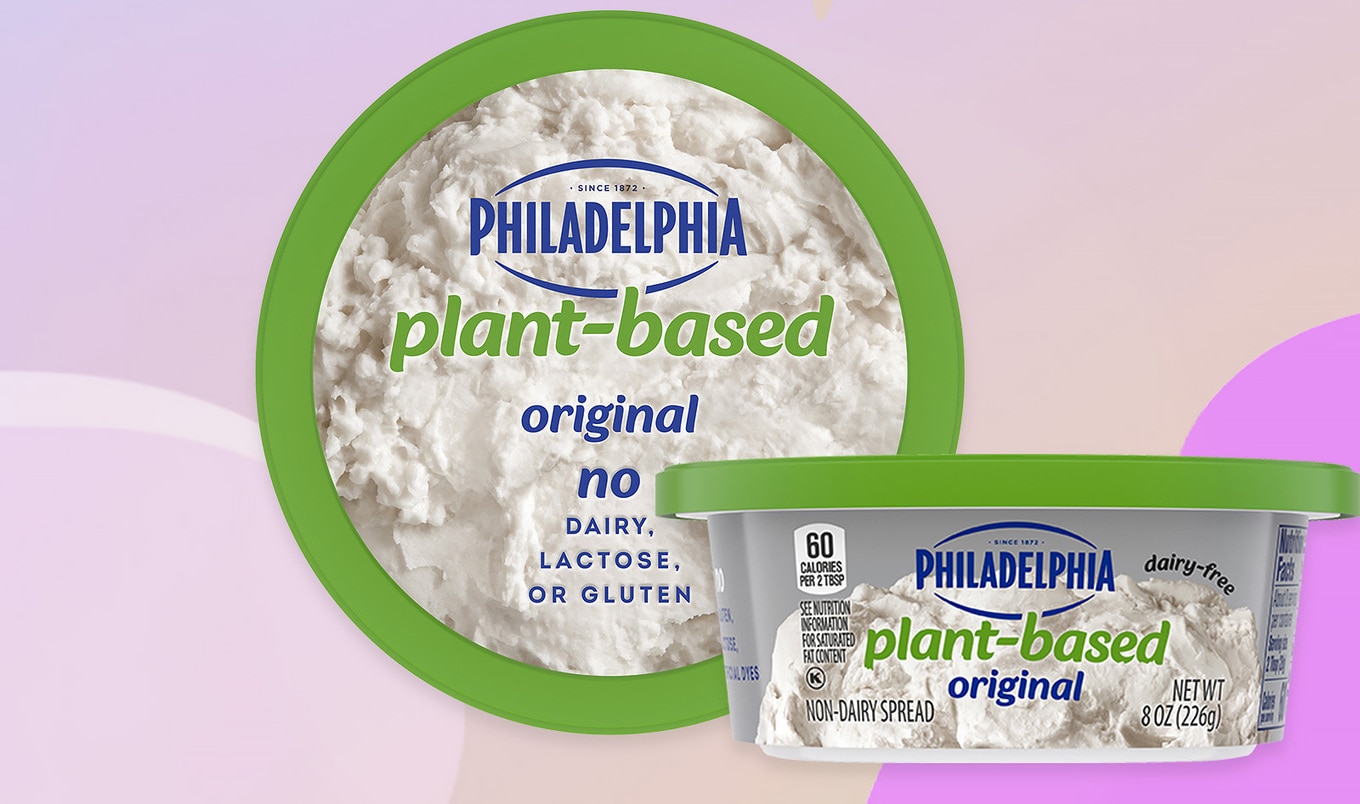 Philadelphia
2 Philadelphia
Philadelphia US might be owned by Kraft Heinz, but in Europe, the brand is operated by Mondelēz. And in January 2022, the UK version of the company debuted a new plant-based version of Philadelphia cream cheese, made with a blend of almond and oat milk. In the US, Kraft Heinz followed suit in December 2022.
Check it out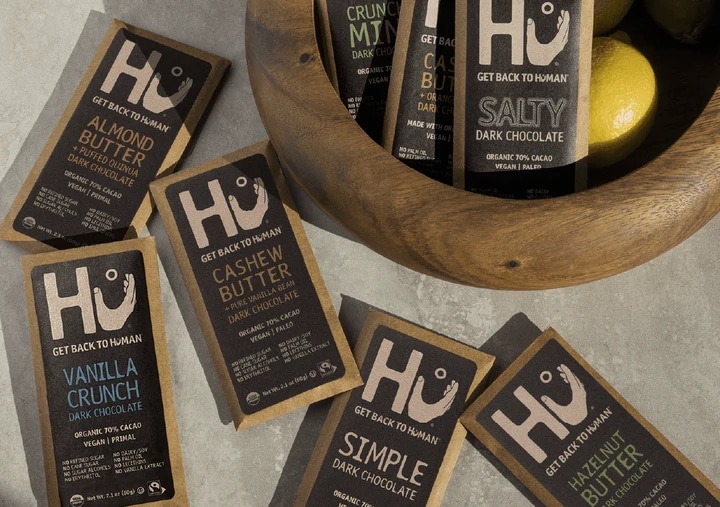 Hu
3 Hu
In 2021, Mondelēz acquired Hu Master Holdings, which is the parent company of popular New York-based snack brand Hu. As well as milk chocolate options, the brand has a range of vegan chocolate flavors on offer, including Hazelnut Butter Dark Chocolate, Vanilla Crunch Dark Chocolate, and Salty Dark Chocolate.
Check it out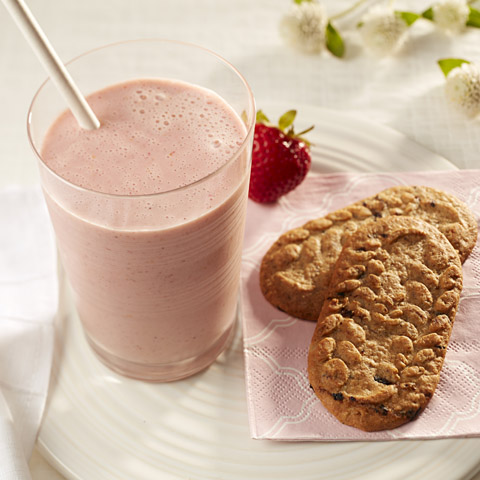 Belvita
4 Belvita
Founded in the late 1990s, Belvita started out as a French breakfast biscuit brand. But since then, it has exploded in popularity, and it has become one of Mondelēz's best-selling brands. Many of its flavors are vegan, including its Cinnamon Brown Sugar Belvita Bites.
Check it out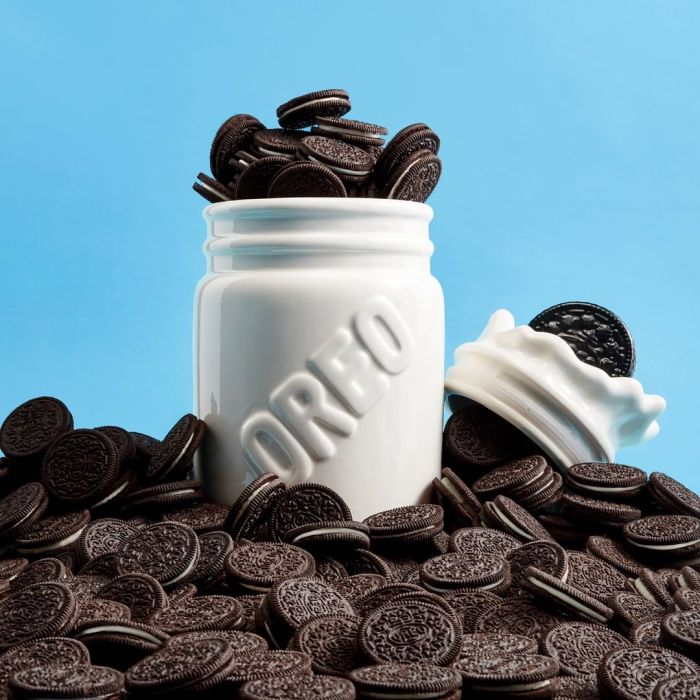 Oreo
5 Oreo
Yep, it's true. Beloved cookie brand Oreo has a number of accidentally vegan flavors (depending on where you are in the world), including the classics (like Golden Oreo and Double Stuf), as well as Dark Chocolate, Caramel Coconut, and Mint.
Check it ouT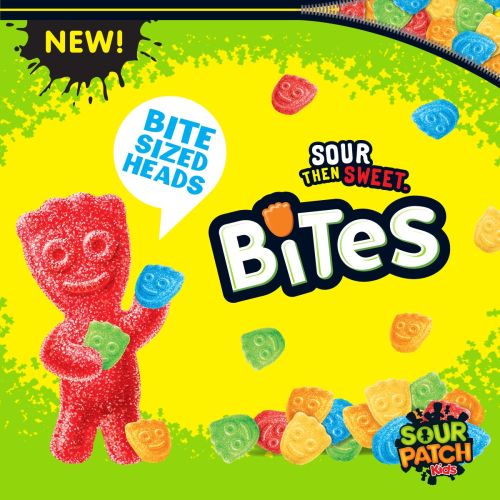 Sour Patch Kids
6 Sour Patch Kids
You might expect this gummy candy to include gelatin in the ingredients list. And you'd be right, but only if you're in the UK, because in the US, several varieties of soft, chewy, addictive Sour Patch Kids are gelatin-free and vegan-friendly.
Check it out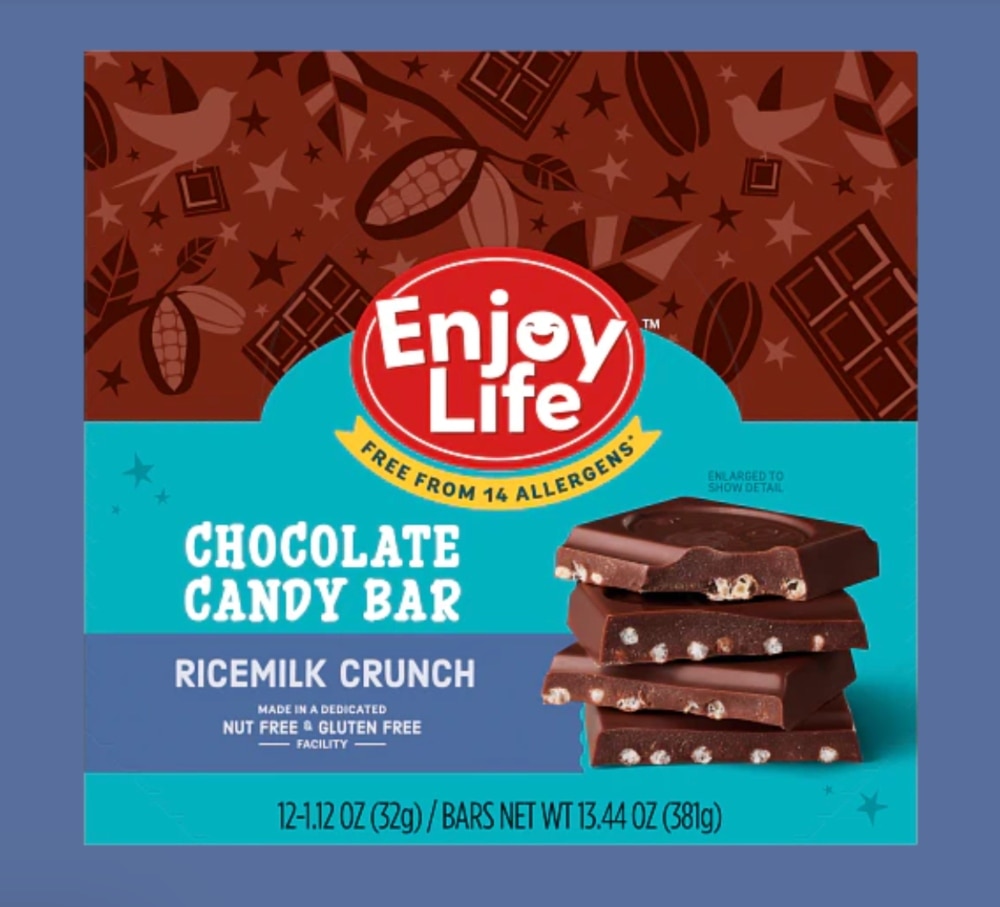 Enjoy Life Foods
7 Enjoy Life Foods
Enjoy Life Foods' specializes in allergen-free snacks and treats, so it makes sense that many of its products—like its Ricemilk Crunch Chocolate Bars, for example—are totally vegan.
Check it out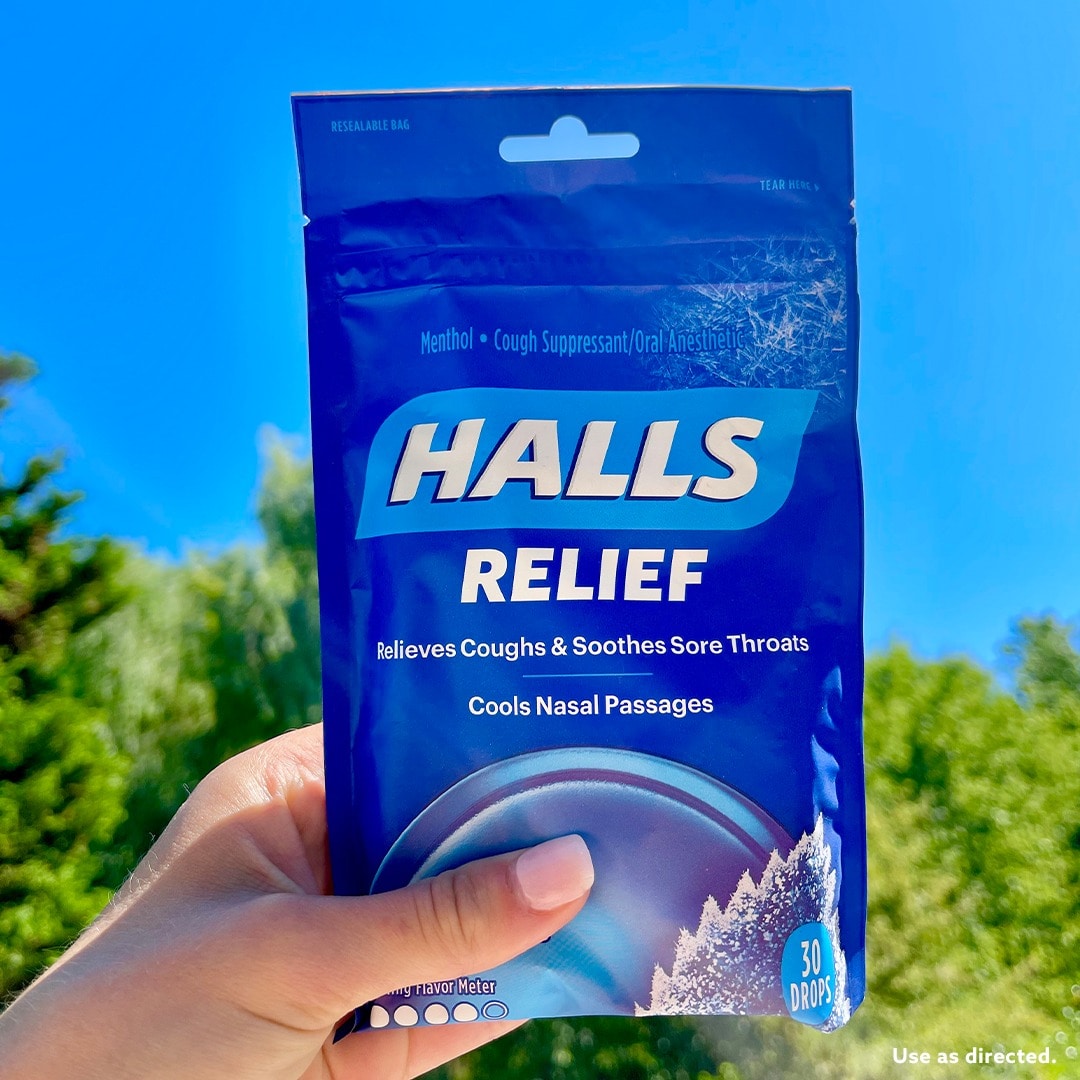 Halls
8 Halls
When you've got a sore throat, one of the best ways to soothe the pain is with a menthol lozenge. And thankfully, many of the products offered by cough drop brand Halls are vegan. But watch out for the Honey Lemon flavors as these are, of course, not vegan.
Check it out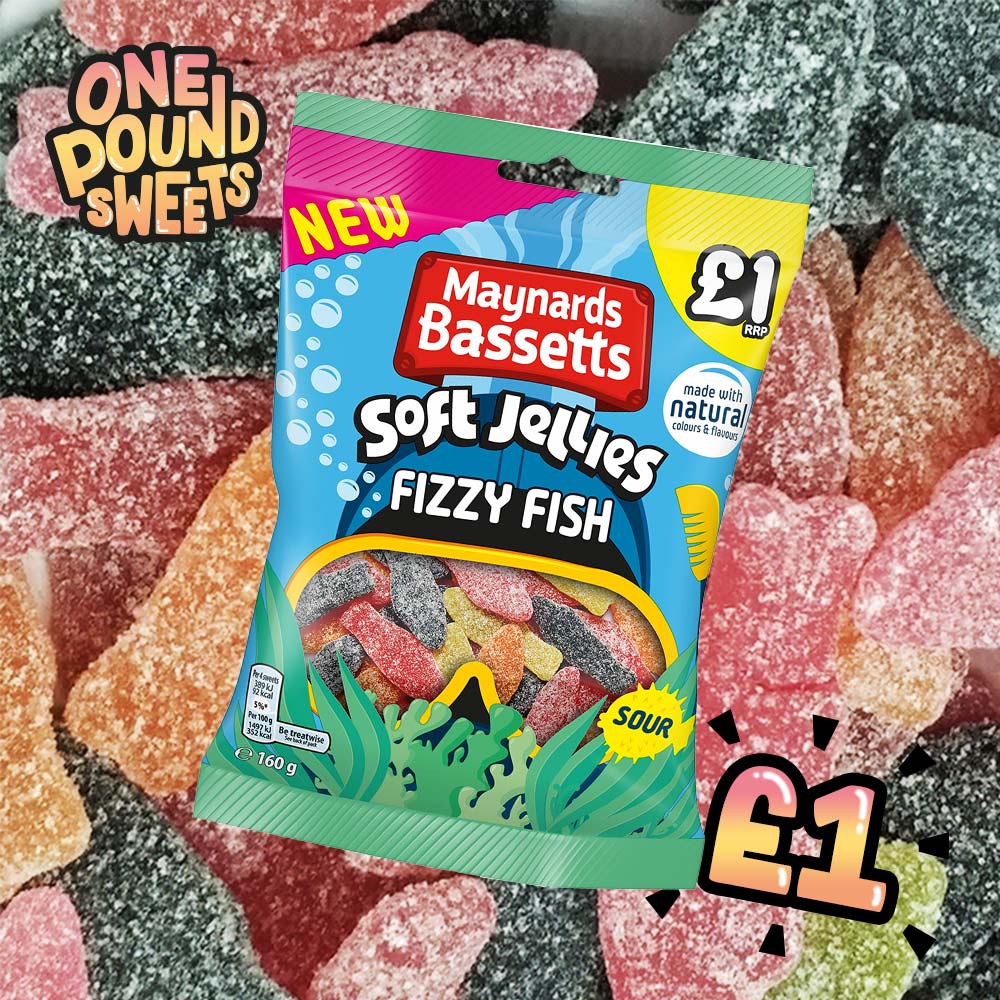 Maynard's Bassetts
9 Maynard's Bassetts
Iconic British sweet brand Maynard's Bassets is probably best known for Jelly Babies and Liquorice Allsorts. However, sadly, both of these iconic flavors are neither vegan nor vegetarian, because they contain gelatine. That said, the brand does have vegan options, like Fizzy Fish Jellies.
Check it out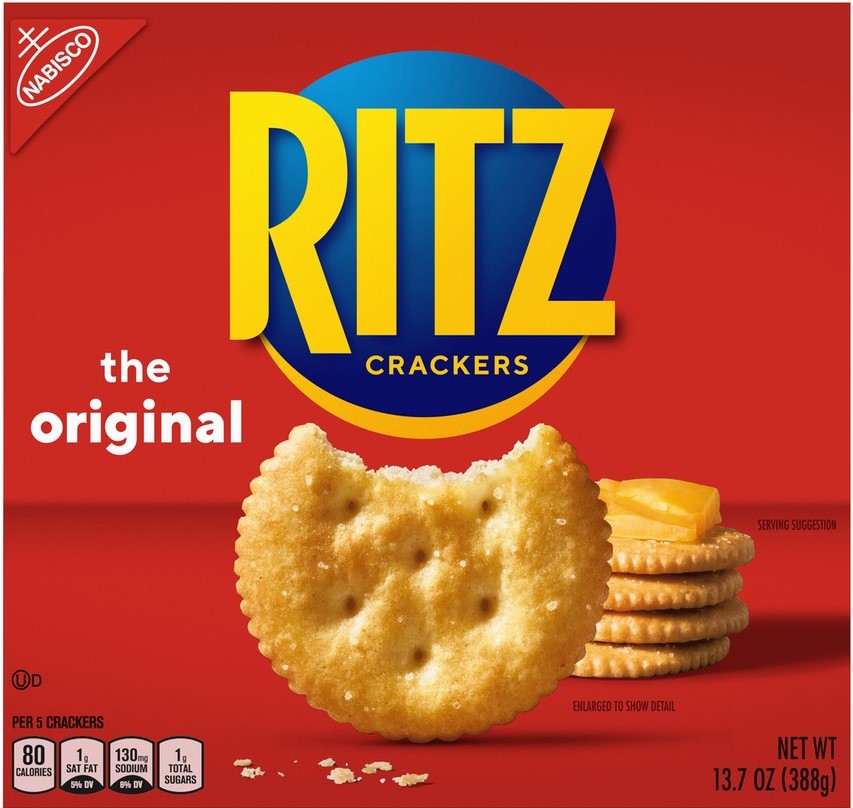 Ritz
10 Ritz
At first glance, Ritz doesn't seem like a vegan-friendly brand, and that's largely because they're often eaten with cheese. But good news: the brand's classic crackers, which were first brought to market by US cookie brand Nabisco in the 1930s, are actually vegan. In fact, most of its flavors, even Garlic Butter, are animal-free. Honey Wheat, however, isn't vegan because it does include honey in the ingredients list.
Check it out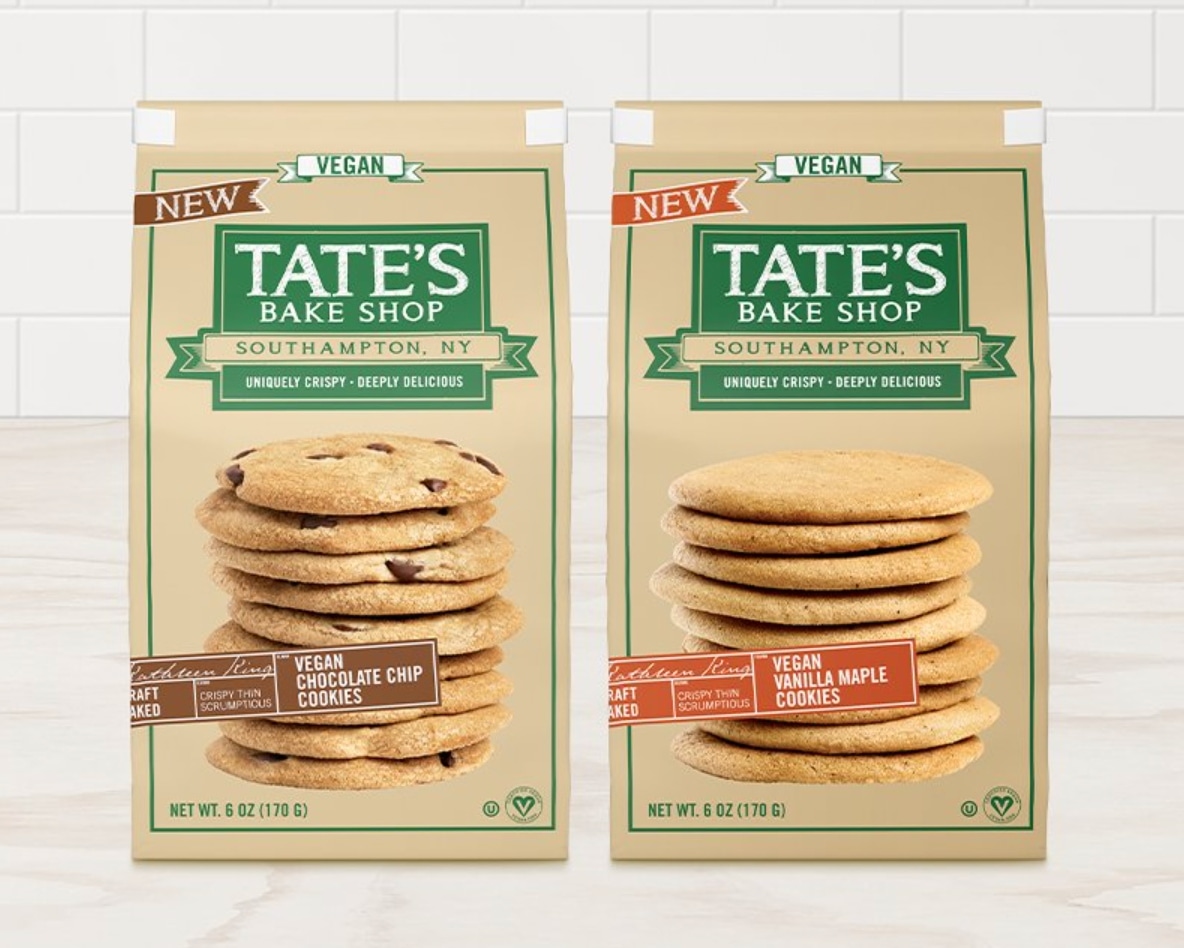 Tate's Bake Shop
11 Tate's Bake Shop
Renowned cookie brand Tate's Bake Shop launched its first line of vegan cookies in 2021. Made with vegan butter and egg replacers, they're available in two flavors: Chocolate Chip and Vanilla Maple. But if you want to try both, you can also grab yourself a vegan variety pack from the brand.
Check it out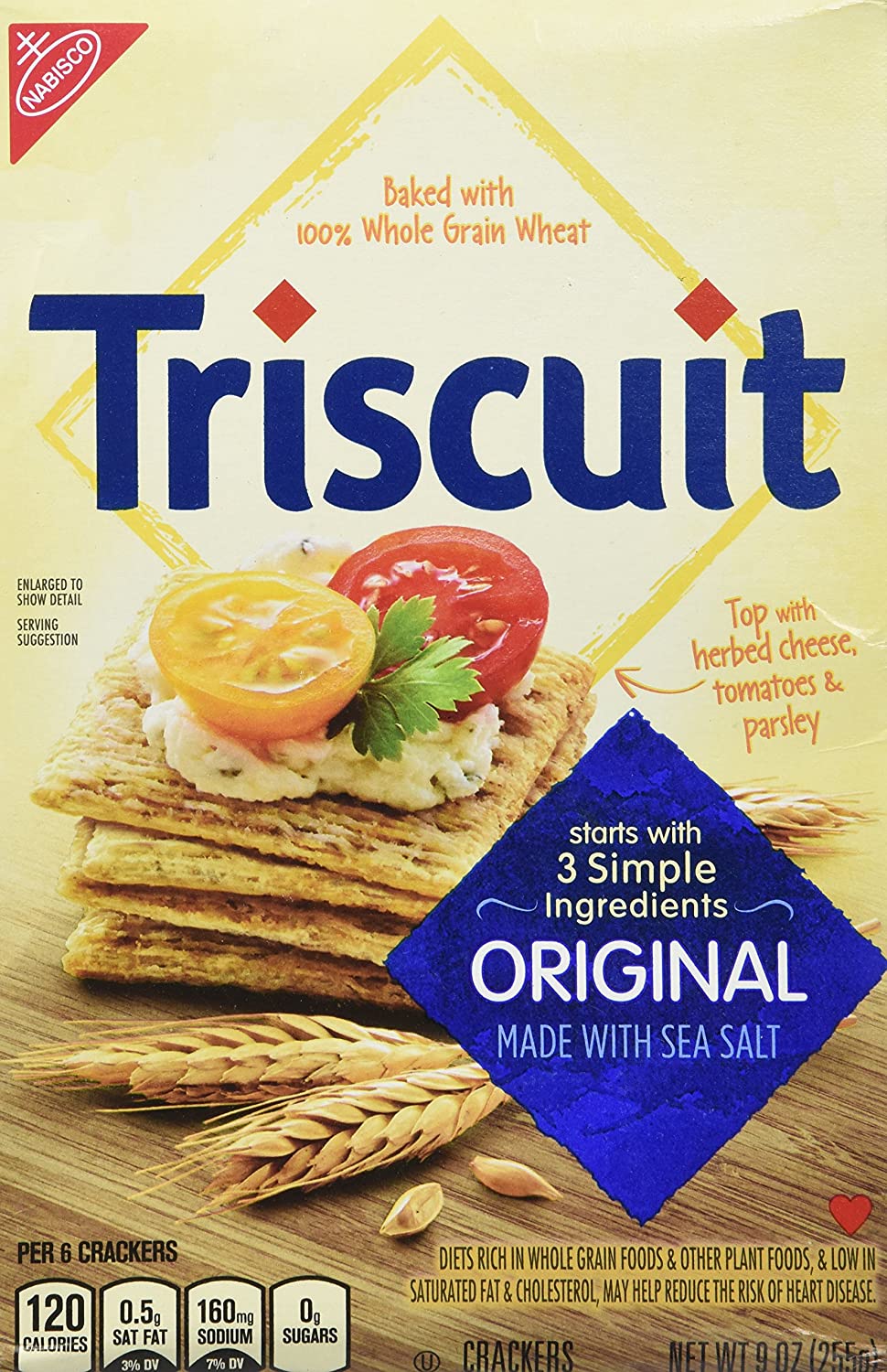 Triscuit
12 Triscuit
Snack cracker brand, again, was originally owned by Nabisco, but is now owned by Mondelēz International. Many flavors, including the brand's Original crackers, are totally vegan. But make sure you check the ingredients list before you buy because not all flavors are totally animal-free.
Check it out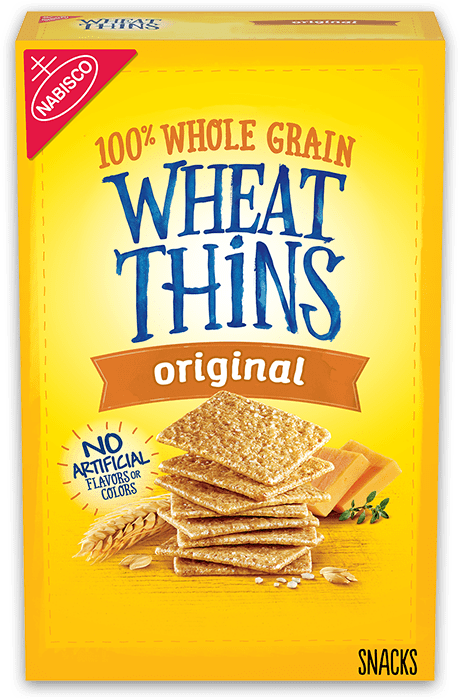 Wheat Thins
13 Wheat Thins
Made with a handful of simple ingredients, including whole grain wheat flour, cornstarch, and malt syrup, What Thins Original flavor is totally free of animal products. In fact, most of its flavors, like Multigrain, Cracker Pepper & Olive Oil, and Sundried Tomato & Basil, are vegan.
Check it out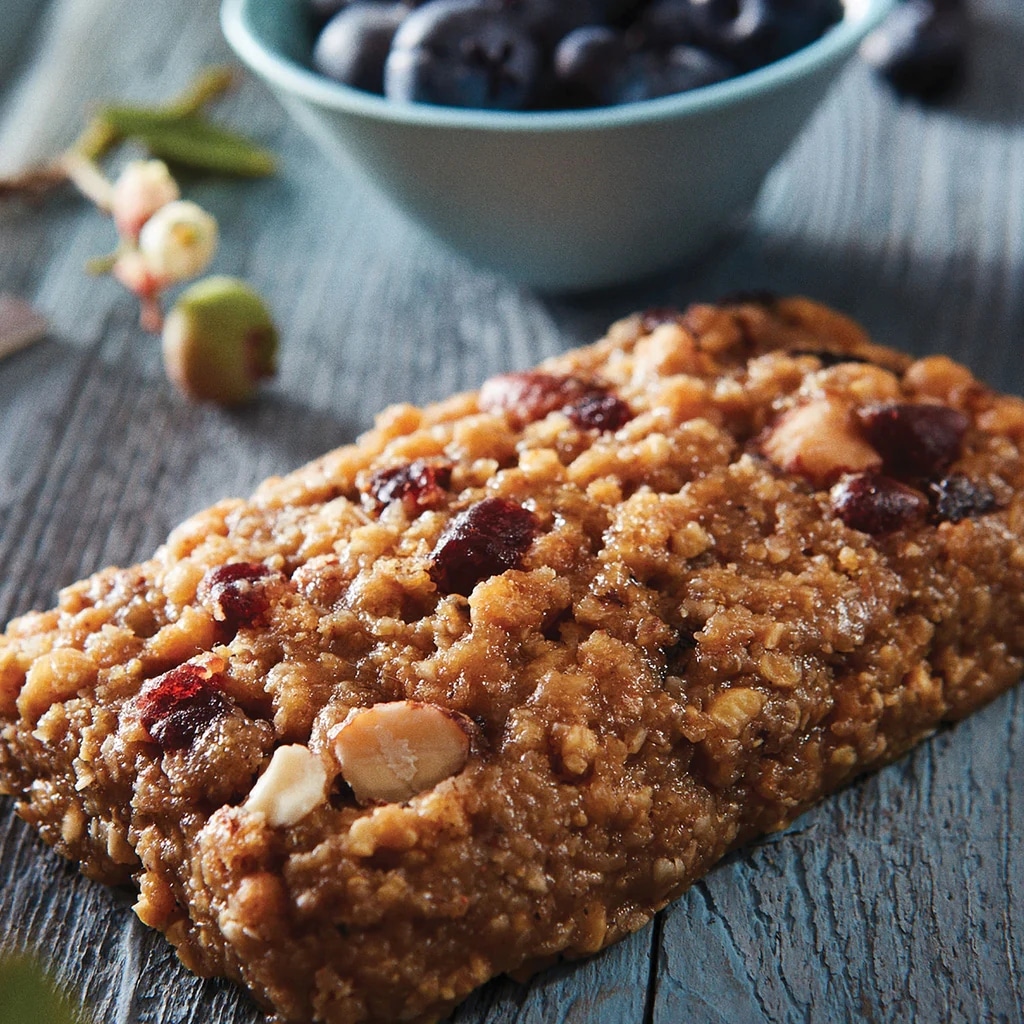 Clif Bar & Company
14 Clif Bar & Company
Most of Clif Bar & Company's products, barring just a handful that contain whey or milk, are vegan-friendly. And in 2022, Mondelēz International completed its acquisition of the popular organic energy bar company. "We're excited about the opportunity to advance our shared passion for delivering great-tasting snacks that help fuel busy lifestyles while helping to reduce our impact on the planet," said Mondelēz CEO, Dirk Van de Put, at the time.
Check it out
Here at VegNews, we live and breathe the vegan lifestyle, and only recommend products we feel make our lives amazing. Occasionally, articles may include shopping links where we might earn a small commission. In no way does this effect the editorial integrity of VegNews.