Leonardo DiCaprio is celebrated for his decades-long career in Hollywood which has landed him in some of the most memorable roles in movie history, including in Titanic, Romeo & Juliet, and Wolf of Wall Street. But it was in his 2016 documentary Before the Flood that fans learned about DiCaprio's biggest off-screen passion: bringing awareness and solutions to the climate crisis.
DiCaprio's newest environmental efforts take him to a new climate project at the University of California, Los Angeles (UCLA) Lab School. Supported by the new Leonardo DiCaprio Scholarship Fund, this initiative aims to empower students by teaching them sustainable food practices through hands-on experience in growing their own food.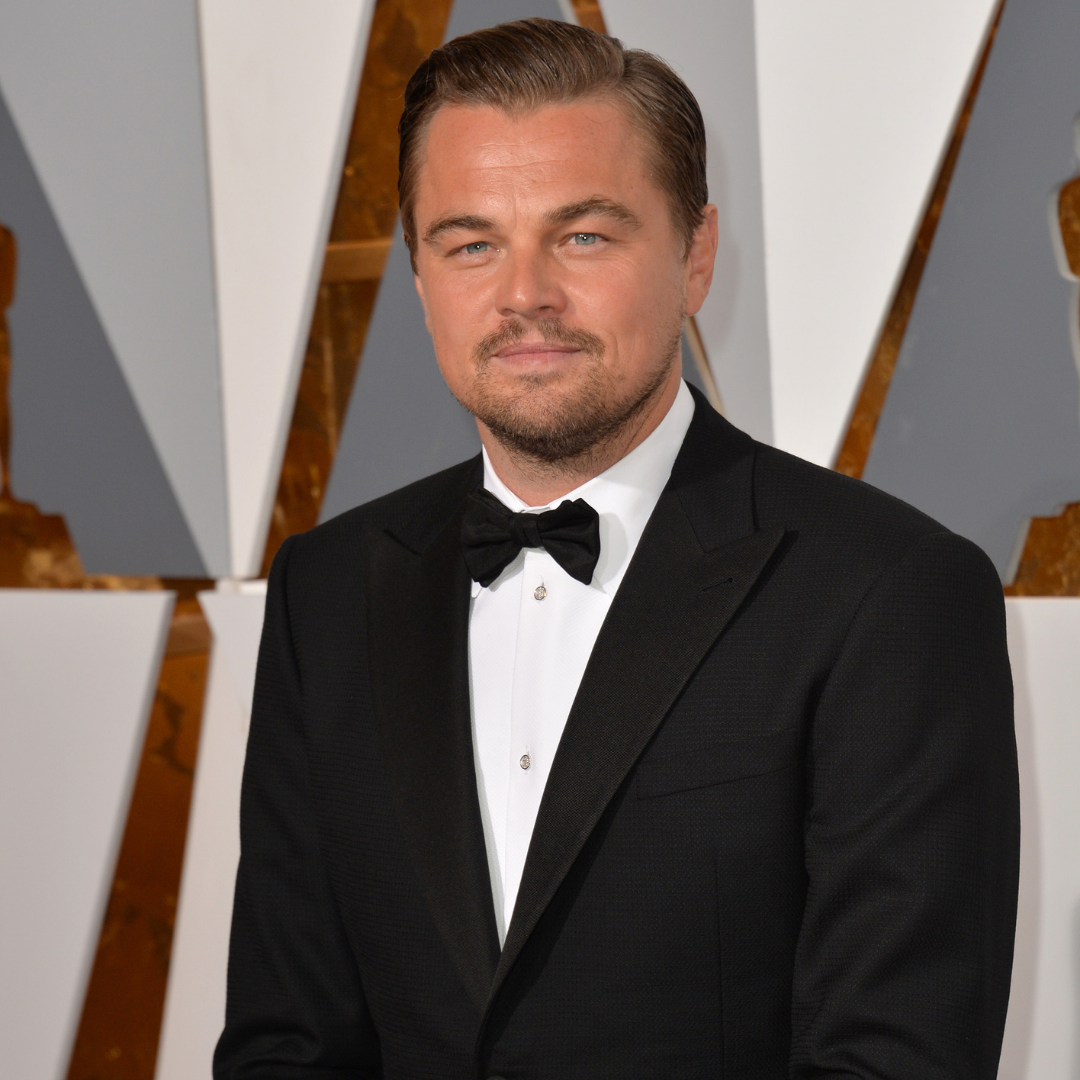 Shutterstock
"We are honored to partner with Leonardo DiCaprio in support of UCLA Lab School," UCLA Chancellor Gene Block said in a statement. "Expanding access to high-quality education and helping young people recognize the need to protect our planet are critical goals for our institution."
"We are deeply grateful to Mr. DiCaprio for giving back to the Lab School in this way," Block said.
The Leonardo DiCaprio Scholarship Fund, designed to promote diversity within the UCLA Lab School, provides essential financial aid to families in need. Approximately 40 percent of families at the school rely on this support, ensuring that a wide range of students can access the educational programs offered.
By nurturing diversity, the fund creates an inclusive environment where students can thrive and contribute to a sustainable future.
Helping kids grow food to inspire sustainable lifestyles
The UCLA Lab School first opened in 1882 as a training site for the State Normal School, which prepared teachers for the growing pueblo of Los Angeles. In 1919, the State Normal School morphed into the Southern Campus of the University of California which eventually became UCLA.
The climate education program implemented at UCLA Lab School takes environmental education to new heights. Through experiential learning, students engage in sustainable gardening and learn about healthy eating practices.
By actively participating in the process of growing their own food, students develop a deep appreciation for nature and gain a comprehensive understanding of the importance of sustainable practices in mitigating climate change.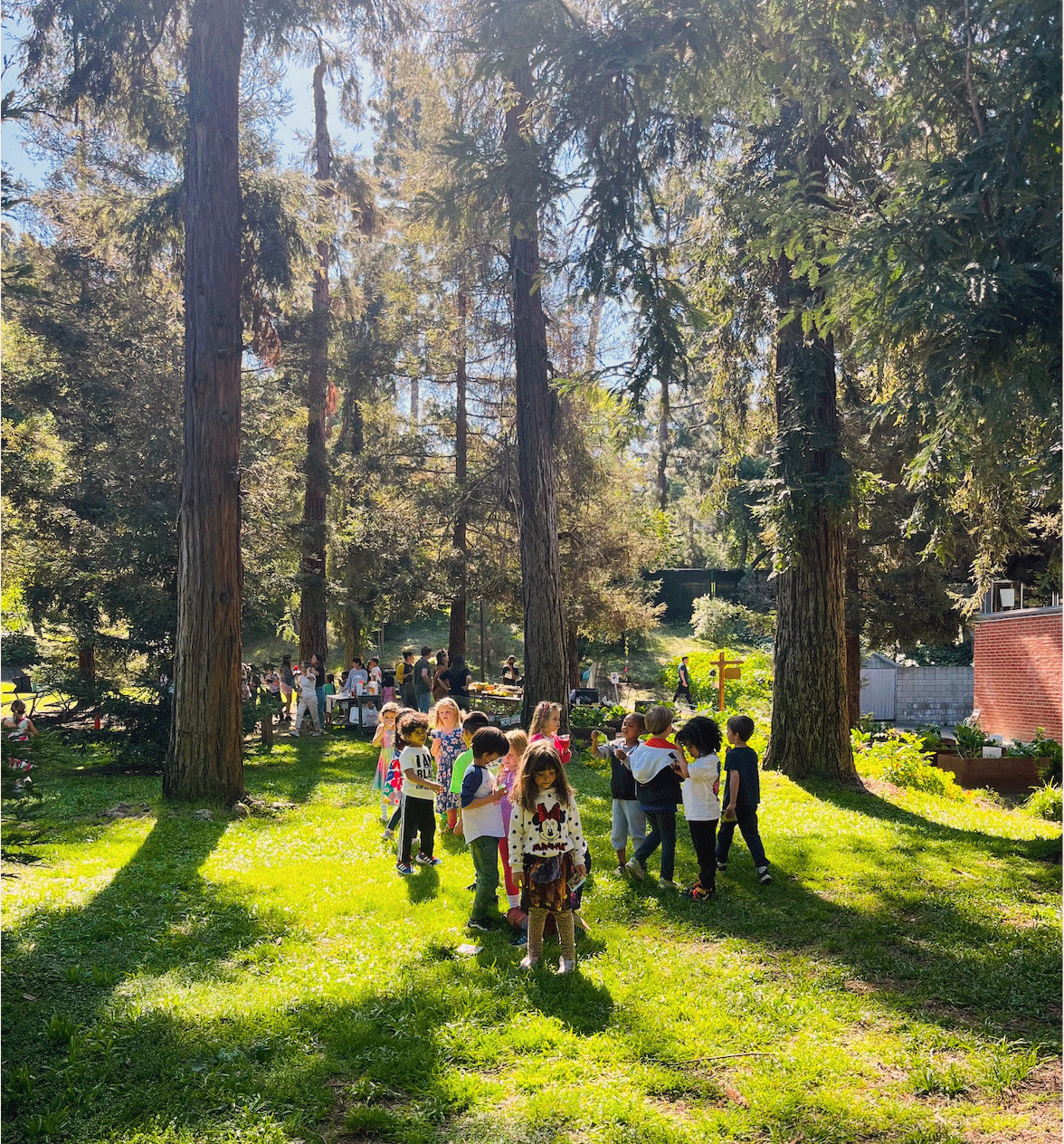 UCLA Lab School
Located on the scenic UCLA campus, UCLA Lab School provides an ideal setting for this innovative project. Surrounded by Stone Canyon Creek and a lush redwood forest, students are immersed in an environment that fosters a strong connection with nature.
The partnership with Leonardo DiCaprio, an esteemed UCLA Lab School alumnus, amplifies the impact of the project. DiCaprio's dedication to environmental causes, as an actor, environmentalist, and philanthropist, resonates globally.
"I was fortunate enough to attend the Lab School due to the generous contributions of UCLA donors, and my experience profoundly transformed my worldview," DiCaprio said in a statement.
"I am proud to have the chance to pass on my experience to those who might otherwise miss out on this opportunity, and to help create a program that will help guide the next generation of climate warriors," he said.
By teaching children how to grow their own food, the Leonardo DiCaprio-Funded Climate Project at UCLA Lab School cultivates a generation of environmentally conscious individuals who possess the knowledge and skills to make a positive impact.
"This program will be an access point to teach young children the great value in taking care of their planet, communities, and themselves," UCLA Lab School Assistant Principal Renata Christina Gusmão-Garcia Williams said in a statement. "We know that connecting with nature supports children's mental health, too."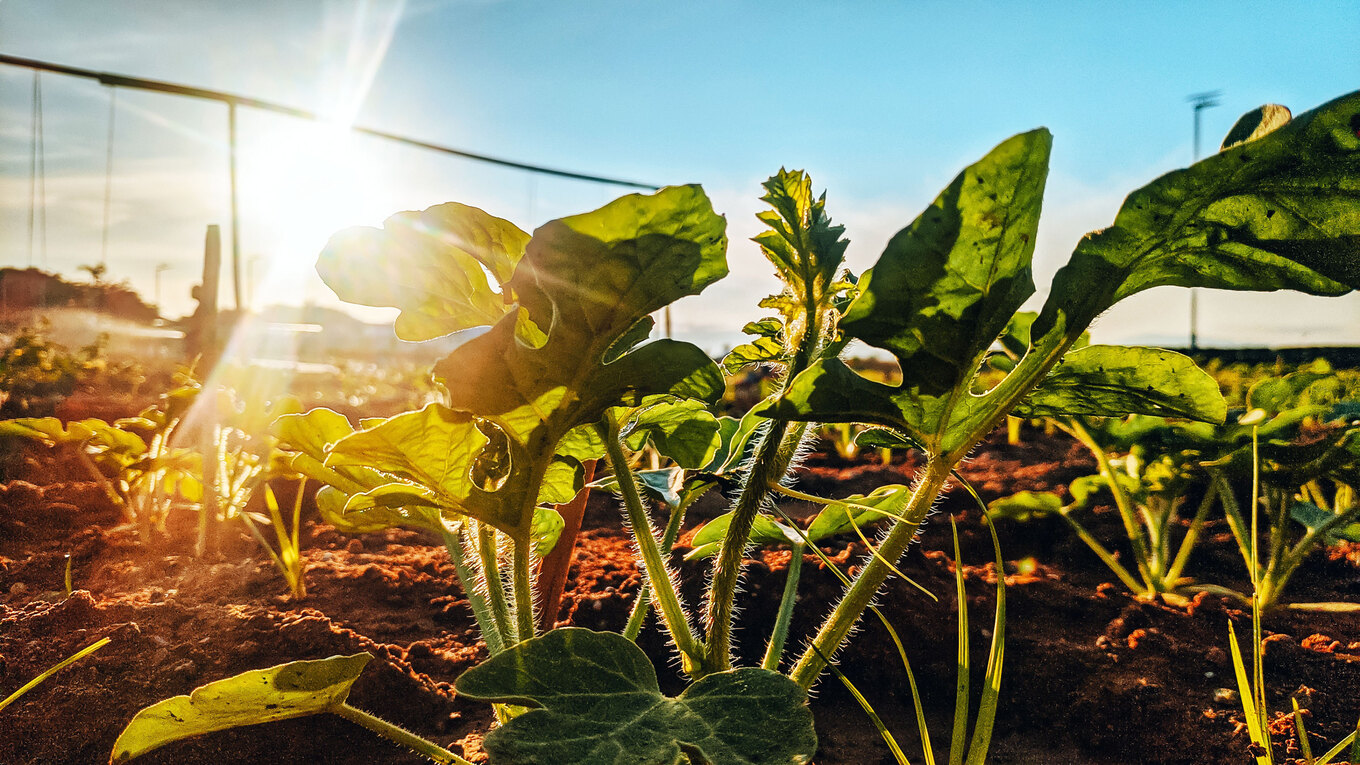 Pexels
This initiative not only educates students in the program but will serve as a "green school" model. Educators from all over the world will pay observational visits to the school and use them to inform the development of similar programs at schools locally, nationally, and globally.
The new DiCaprio-backed program will launch ahead of the 2023-2024 school year for children in pre-K through sixth grade.
Leonardo DiCaprio invests in a more sustainable world
Outside of his new fund at UCLA, DiCaprio has been working to help the planet and its inhabitants for some time. Shortly after Titanic propelled him to stardom in his 20s, DiCaprio established his own foundation to protect wild species. This passion for animal welfare stems from his childhood fascination with dinosaurs, biology, and animals, shaping his lifelong commitment to environmental activism.
While DiCaprio's adherence to a vegan lifestyle remains unconfirmed, his investments in vegan businesses and advocacy for plant-based alternatives reflect his support for a shift in dietary patterns to create a positive environmental impact.
As an early investor in Beyond Meat, he has encouraged his millions of social media followers to make the switch from conventional meat to plant-based alternatives. Additionally, DiCaprio has invested in cell-cultivated meat such as including Aleph Farms and Mosa Meat, contributing to a kinder alternative to traditional meat production that eliminates the need for animal slaughter.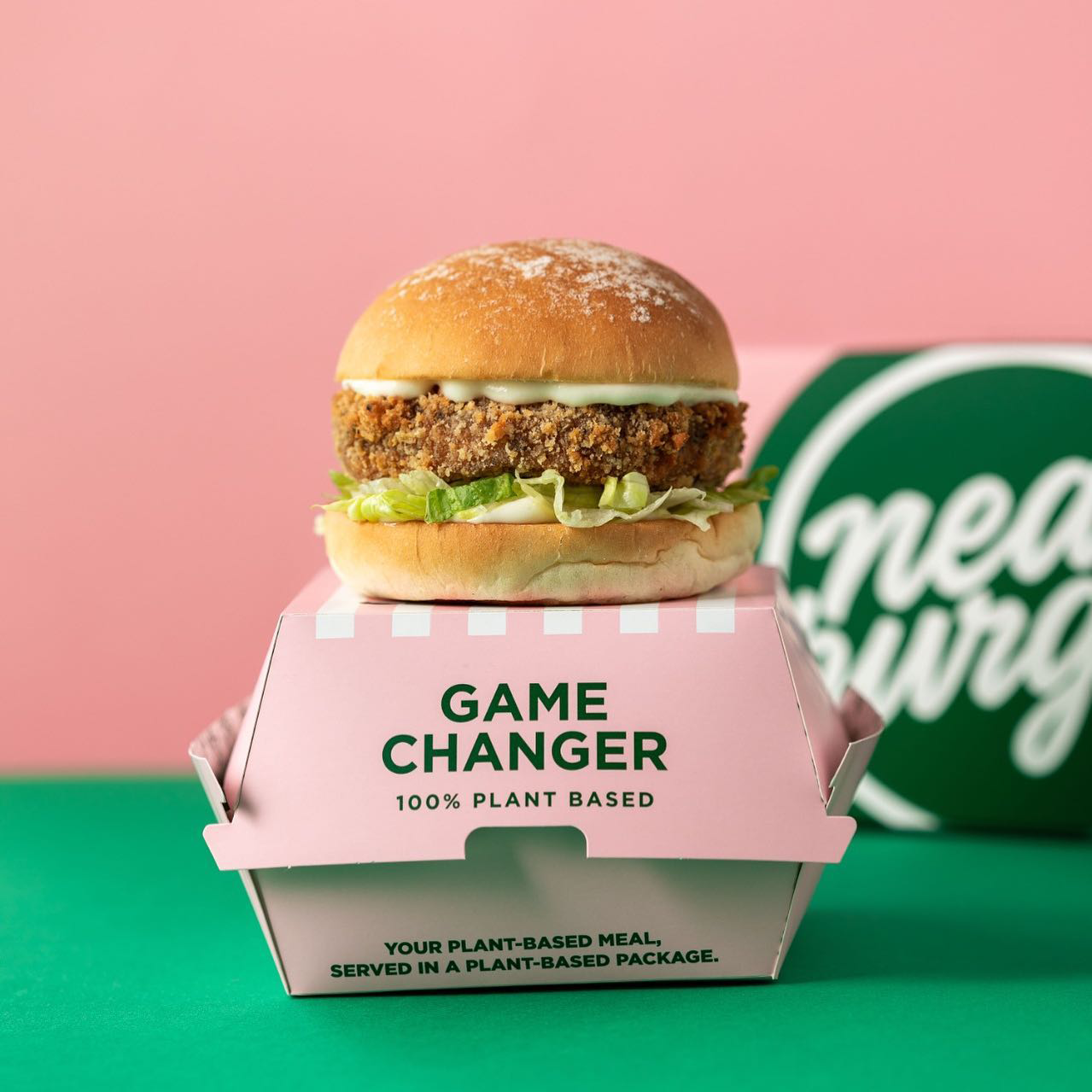 Neat Burger
In addition, DiCaprio has supported the growth of British import Neat Burger, a vegan fast-food chain also backed by world race car champion Lewis Hamilton that just opened its first location in the United States.
DiCaprio's environmental journey extends beyond personal choices to impactful actions that have resonated on a global scale. Through his production company and philanthropic efforts, he has produced and supported groundbreaking documentaries that have transformed perspectives and sparked conversations, including Cowspiracy, a 2014 film that exposed the environmental impact of animal agriculture.
DiCaprio's dedication extends to other sectors, as well. He has partnered with off-the-grid solar company Kingo to bring clean and sustainable energy to communities in remote areas. Furthermore, his investments in LØCI, an eco-conscious vegan shoe brand, and VitroLabs Inc., a startup working on producing cell-cultivated leather, showcase his commitment to revolutionizing the fashion industry by promoting ethical alternatives to traditional leather production.
Through his multifaceted efforts, DiCaprio has become a prominent figure in the fight against climate change and the protection of our planet. With his new climate project at UCLA Lab School, DiCaprio hopes to inspire young people to carry the torch forward in building a more sustainable future.
For the latest vegan news, read: