There's more than one reason to love Leonardo DiCaprio—from his exceptional career as an actor to his life-changing work as a very influential environmentalist, he's captured the attention of millions worldwide. We've put together the environmental highlights of his career—let's call it the "Leo List."
Leonardo DiCaprio's activism
One look at this Academy Award-winning actor's resumé proves DiCaprio is a force to be reckoned with. But the actor's commitment to environmental activism is perhaps even more impressive than his successful career in Hollywood.
From producing groundbreaking documentaries on every vegan's must-watch list to investing in vegan businesses and working with the United Nations to spread awareness about the state of our planet, DiCaprio is known for using his financial resources and global platform to help champion environmental causes.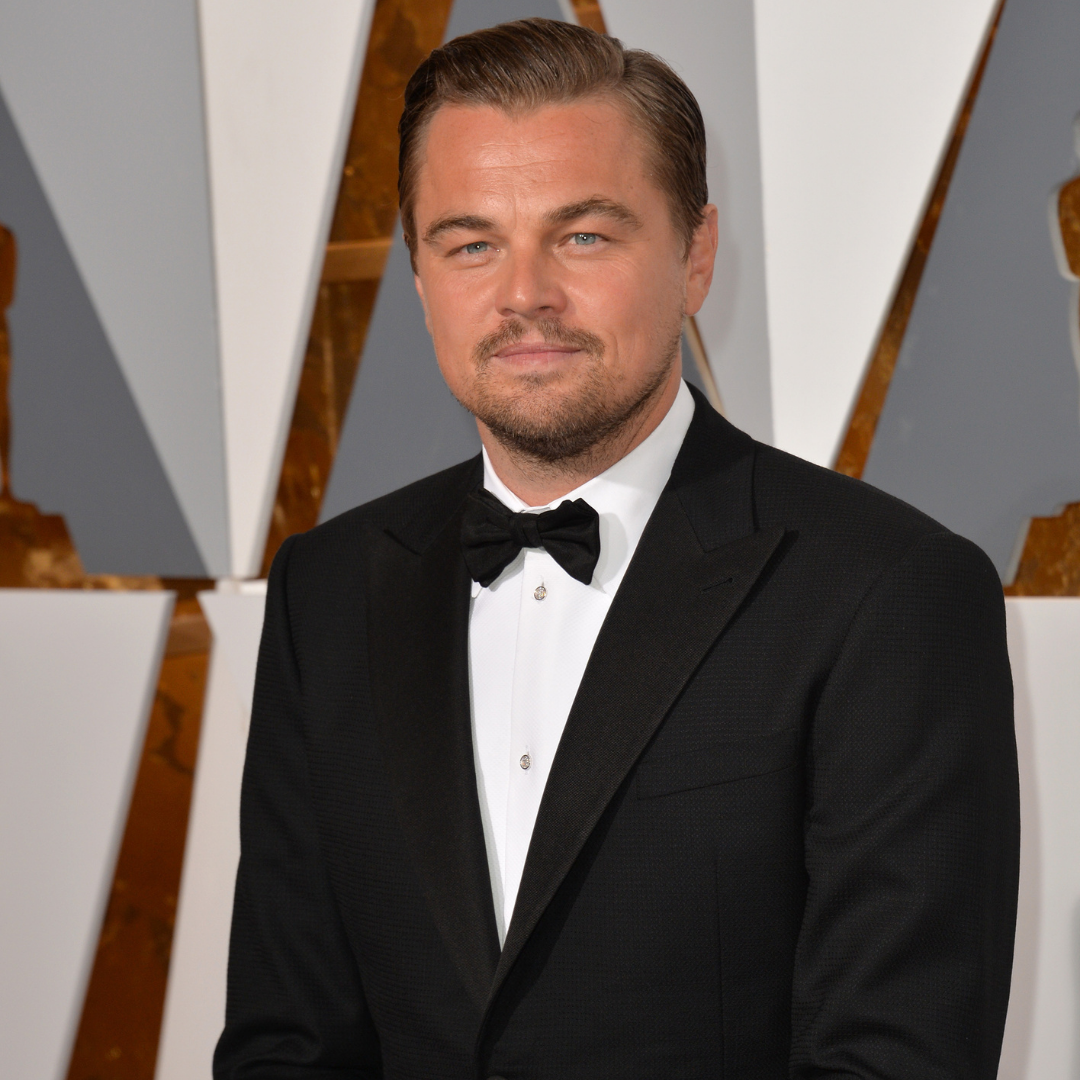 Shutterstock
In fact, shortly after Titanic made him a household name, the actor started his own foundation to help protect wild species. DiCaprio's love for animals traces back to his childhood, a time when, like millions of other kids, the young actor was obsessed with dinosaurs, biology, and animals.
Is Leonardo DiCaprio vegan?
An early investor in Beyond Meat, DiCaprio has been known for encouraging his millions of social media followers to make the switch from conventional meat to plant-based alternatives. More recently, the actor has also invested in cell-cultivated leather—a kinder alternative to producing leather that takes cow out of the production process.
Despite this, it's still unclear whether or not DiCaprio himself adheres to a vegan lifestyle. While he has yet to confirm or deny whether he's vegan, the actor's plant-based investments showcase he's, at the very least, supportive of veganism for the environmental benefits that come with the lifestyle.
How Leonardo DiCaprio is saving the planet
From his multiple documentaries to generous investments in vegan companies, here are ten ways DiCaprio is working to save the planet.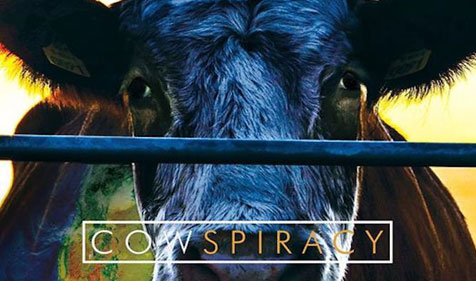 Cowspiracy
1 He produces documentaries that change perspectives on a massive scale
Ever heard of Cowspiracy? It was a groundbreaking documentary that shook the world back in 2014 by addressing the issues of animal agriculture and its devastating impact on the planet. And yes, DiCaprio was an executive producer. He also executive-produced The 11th Hour (2007) and Before the Flood (2016), both of which he narrated as well.
2 He's not afraid to use his platform to bring up big issues
Before Joaquin Phoenix received his standing ovation for addressing the dairy industry in 2019, DiCaprio used his first Best Actor acceptance speech to discuss the climate crisis in 2016. It was all too appropriate that he was accepting the Oscar for his role in The Revenant, which encapsulates both the beauty and power of Mother Nature and the great outdoors.
In between grand speeches on national television, DiCaprio takes to his social media to talk about pressing issues that affect our planet and those who inhabit it. In 2012, he publicly denounced poaching on Facebook. One look at his Instagram, and you may mistake it for the World Wildlife account. He also harnesses his platforms to promote the vegan and earth-friendly companies he invests in. Internet trolls have no chance against DiCaprio's massive influence.
3 He's spreading the message to the adults of tomorrow
Those old enough to watch Titanic when it first premiered fell in love with DiCaprio at the start, but he's still reaching audiences that have no idea what it's like to watch Jack slip away into the ocean on the big screen ("I'll never let go!" Sorry, we couldn't help it).
In 2009, he received the Big Green Help award at the Nickelodeon Kids' Choice Awards for his consistent environmental work. He took the opportunity then to instill a sense of environmental responsibility in his young audience. More recently, DiCaprio's scholarship fund is helping to support a new initiative at the UCLA Lab School. This environmentally focused initiative is designed to empower students by teaching them sustainable food practices through hands-on experience in growing their own food. Here's to investing in the leaders of tomorrow.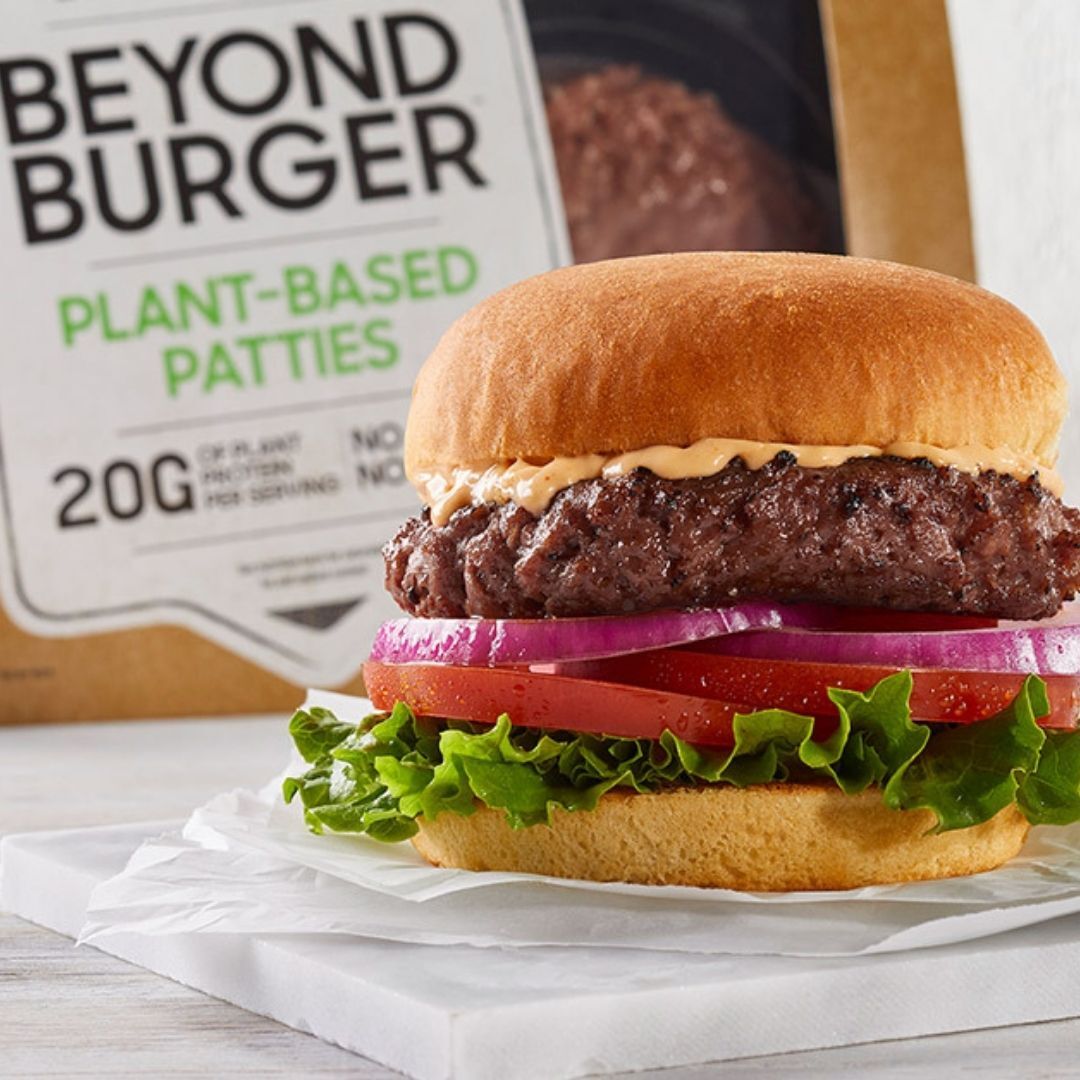 Beyond Meat
4 He's investing in vegan business
Beyond giving to a number of earth-saving charities and non-profit organizations, DiCaprio invests his wealth in the plant-based companies that are pioneering a more sustainable future. He's diversified his investments among Beyond Meat, Hippeas, Califia Farms, and others. In 2021, he joined the Sustainability & Health Advisory Council of Perfect Day—a food-tech startup that has created the world's first animal-free dairy ice cream. We're low-key mimicking his investment strategies when these companies go public (FYI, Beyond Meat already has).
5 He's United Nations-approved
In 2017, DiCaprio was named a United Nations Messenger of Peace with a special focus on climate change. He accepted the position at the UN Climate Summit and addressed the crowd: "I feel a moral obligation to speak out at this key moment in human history—it is a moment for action. How we respond to the climate crisis in the coming years will likely determine the fate of humanity and our planet." Preach, Leo, preach.
6 He started his own foundation to save the planet and animals
Before the Oscar glory and UN stamp of approval, DiCaprio set out on his own to change the world. In 1998, he established the Leonardo DiCaprio Foundation—now Re:wild—to protect the wild species who inhabit the Earth. The foundation's scope is global, ranging from protecting elephants in Africa to safeguarding several natural California habitats. Each species plays a role in the delicate balance of this planet. By preserving these animals and their lands, we are preserving our home.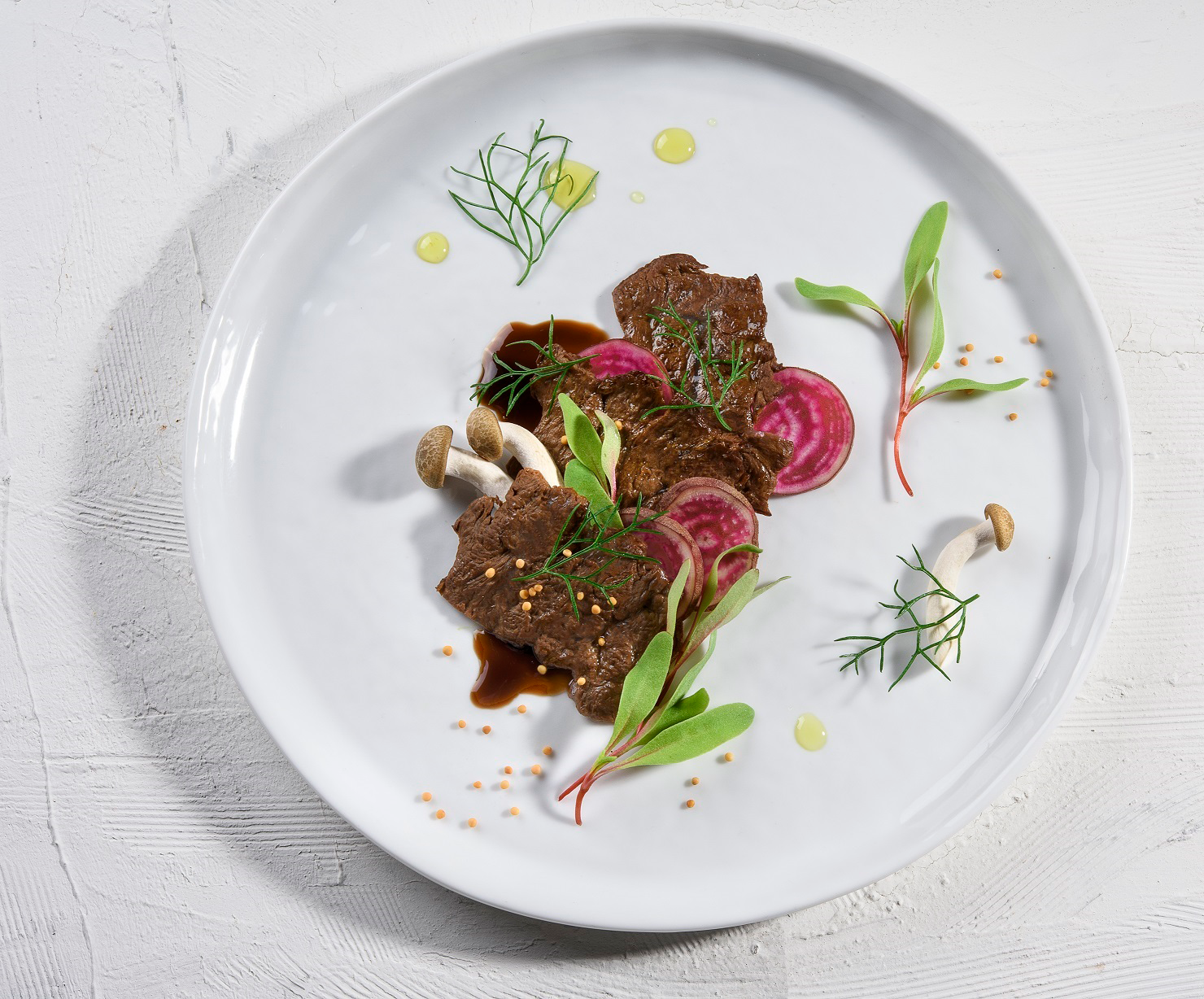 Aleph Farms
7 He's betting big on cell-based meat
DiCaprio's investment portfolio isn't just comprised of plant-based meats. He's also investing in real meat made using cell cultivation. The actor is an investor and advisor for two pioneering cell-based meat companies: Aleph Farms and Mosa Meat. Both of these companies produce animal meat from a small amount of animal cells in a lab setting, thus creating real meat without the need to slaughter animals or the harmful environmental impacts of animal agriculture.
While longtime vegans may be hesitant to try cell-based meat, one thing is certain: DiCaprio is helping pave the way toward a slaughter-free future.
8 He's into solar
Solar is no longer the energy of the future—it's the energy we need right now.
In 2018, DiCaprio partnered with Kingo—an off-the-grid solar company—to literally give power to the people who need it most. The business sets up solar units in remote places where electricity is scarce or nonexistent. This work greatly enhances the quality of life for these communities but does so in a way that won't pollute the planet.
9He's helping usher in a new era of ethical fashion
While major fashion houses, brands, and even mainstream magazines have denounced fur for its cruelty, leather is still seen as a wardrobe staple despite its cruel production process and devasting impact on the Amazon rainforest.
Thankfully, vegan leather alternatives made from pineapple leaves, grape skin, and cactus are on the rise. And now, DiCaprio is helping fund a new alternative: cell-cultivated leather. In 2022, the actor invested in California-based startup VitroLabs Inc. to make the world's first pilot production of cell-based leather.
And while it may take a while before you can find cell-cultivated leather on clothing racks at your local mall, you can pick up leather-free shoes backed by DiCaprio at LØCI. The actor invested in this eco-concious vegan shoe brand in 2022. Perhaps it's time for DiCaprio to add "fashion innovator" to his resumé.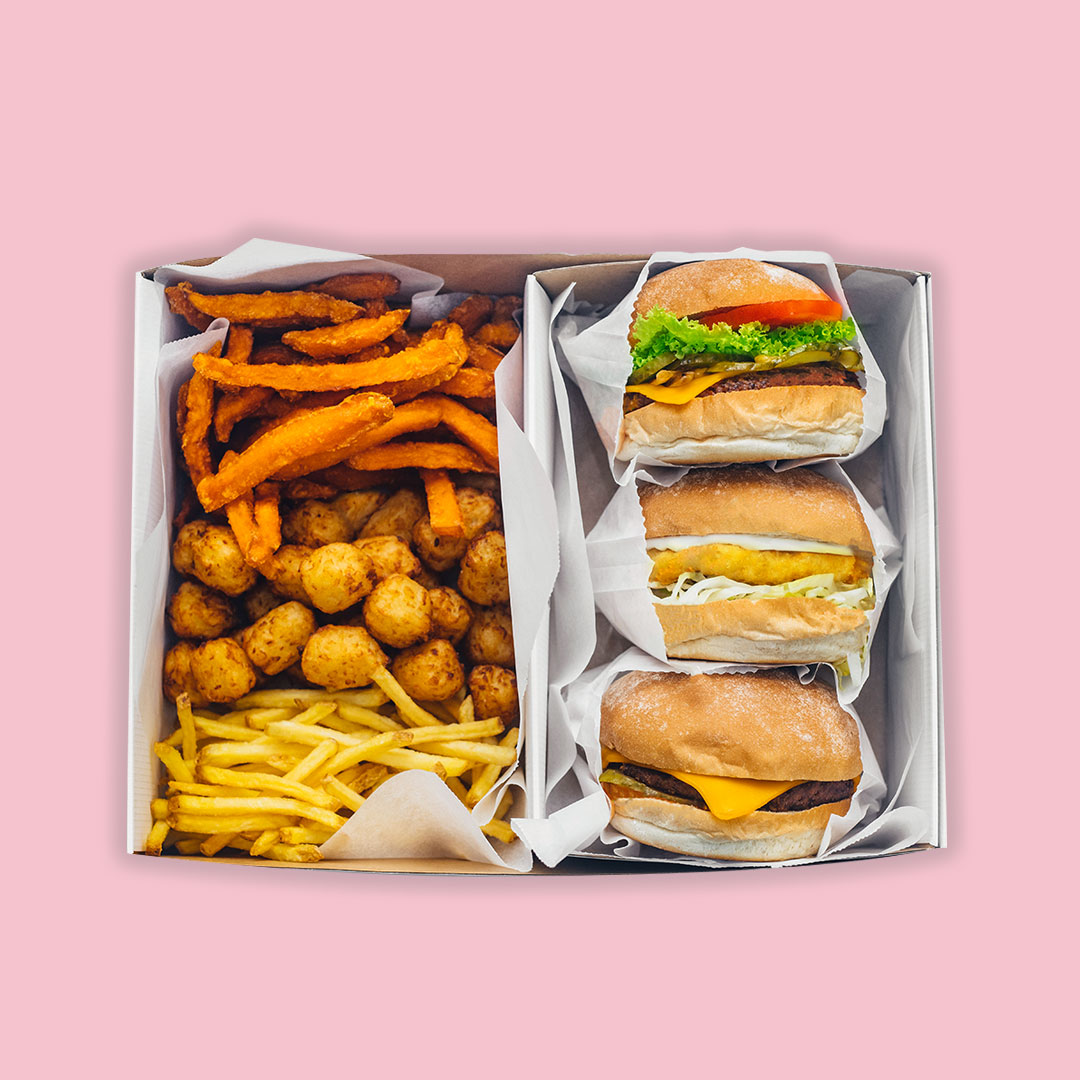 Neat Burger
10He's helping revolutionize the world of fast food
Founded by world championship race car driver Lewis Hamilton, Neat Burger—a London-based vegan fast-food chain—opened its first US location with help from DiCaprio. After the chain secured a strategic investment from the actor, Neat Burger focused its efforts to embark on its expansion to the US. Today, New Yorkers can get a taste of this celebrity-backed burger chain in Manhattan.
It's victories like these that give us hope for the future. DiCaprio's work proves that we can still enjoy modern conveniences such as juicy, beefy vegan burgers—we just need to seek out smart solutions that fulfill our wants without wrecking the planet.
For more celebrities, read: