Twin brothers Mike and Maurkice Pouncey announced their retirement from the NFL in 2021 after a decade of playing professional football.
Mike Pouncey spent most of his career in Florida playing for the Miami Dolphins (and ending it with the Los Angeles Chargers) while brother Maurkice Pouncey, who is one minute younger, spent his time in the NFL on the Pittsburgh Steelers.
What are the All-Pros up to now? The 33-year-olds are working to revitalize the cream liqueur industry with J.F. Haden's Craft Liqueurs—a Florida-based company they founded together with luxury real estate expert Kim Rodstein and Miami hospitality veteran Buzzy Sklar.
The company recently debuted a vegan cream liqueur in a Key Lime Pie Flavor that pays homage to the state's classic dessert while bringing a uniquely dairy-free formulation to market.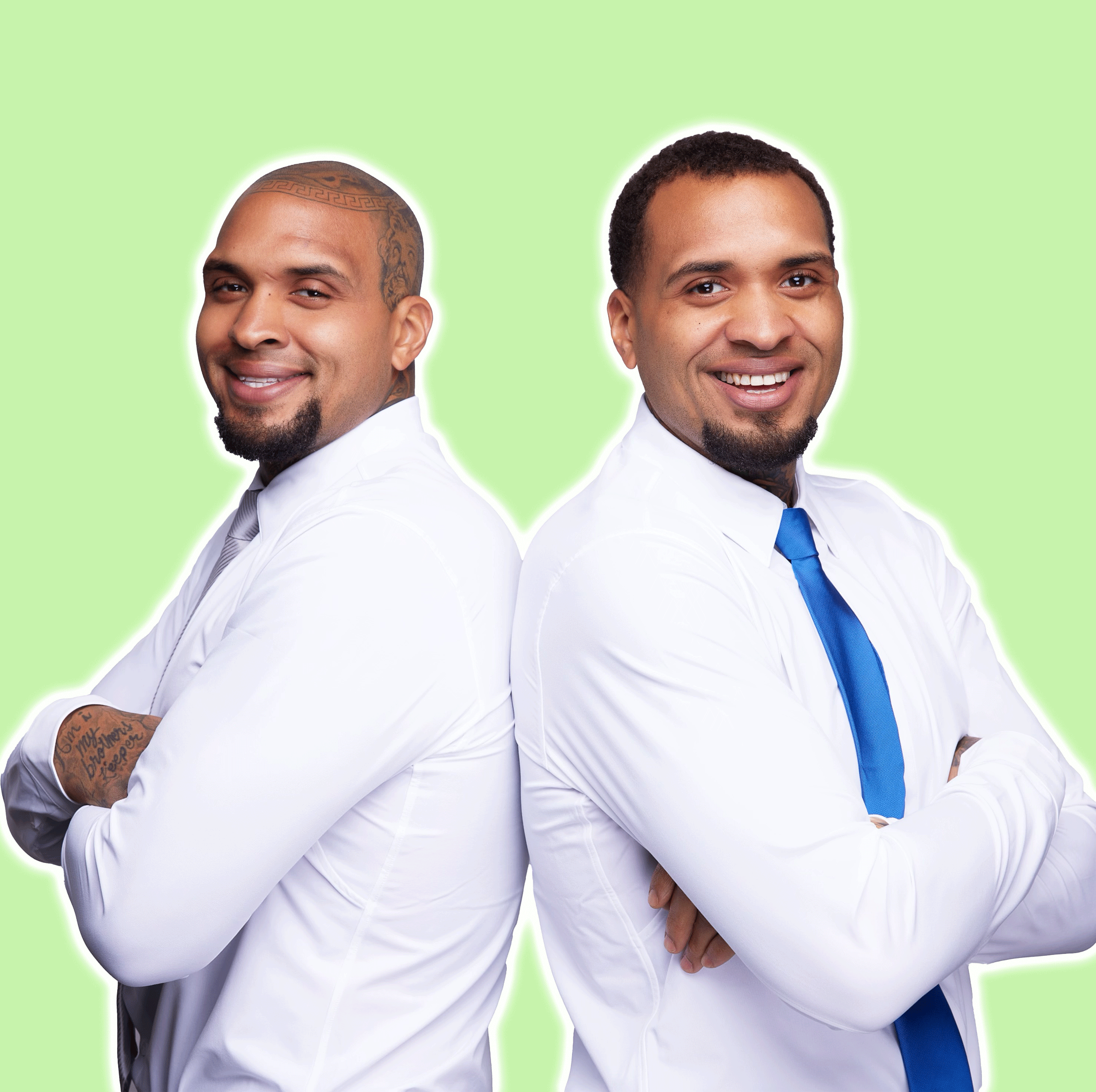 J.F. Haden's Craft Liqueurs
Why make the new flavor vegan? "My brother and I train hard and have lost a lot of weight since our playing days. We do not want to have a cocktail made with artificial flavors and other unhealthy ingredients," Mike Pouncey tells VegNews.
"There was a huge need in the spirits world to provide a dairy-free alternative cream liqueur," he says. "We are excited to finally provide that alternative to all with our delicious J.F. Haden's Key Lime Pie Liqueur."
Another reason the brothers are behind the company? Its hometown location. "The fact that J.F. Haden's Craft Liqueurs are distilled here in Florida, which is in our roots as we were born and raised here and played for the University of Florida National Championship team—we wanted to be part of the team," Maurkice Pouncey tells VegNews. "We are looking forward to helping grow the brand on all our platforms."
Mike Pouncey echoes his brother's sentiment. "As soon as we tasted J.F. Haden's, we were instant fans and wanted the opportunity to partner with such a successful new brand made right here in our home state of Florida," he says.
Why are cream liqueurs not vegan?
As the name might suggest, cream liqueurs are typically not vegan because they contain dairy products.
The birthplace of cream liqueurs can be traced back to Ireland, a country known both for its dairy products and alcoholic beverages. The late 19th century witnessed a pivotal turning point in the commercialization of cream liqueurs when entrepreneurs and distillers from Ireland began blending cream with spirits like whiskey and brandy.
The blends took off and found fans around the world. The demand for cream liqueurs expanded exponentially, leading to a proliferation of brands and flavors, each vying for a place on the discerning drinker's palate.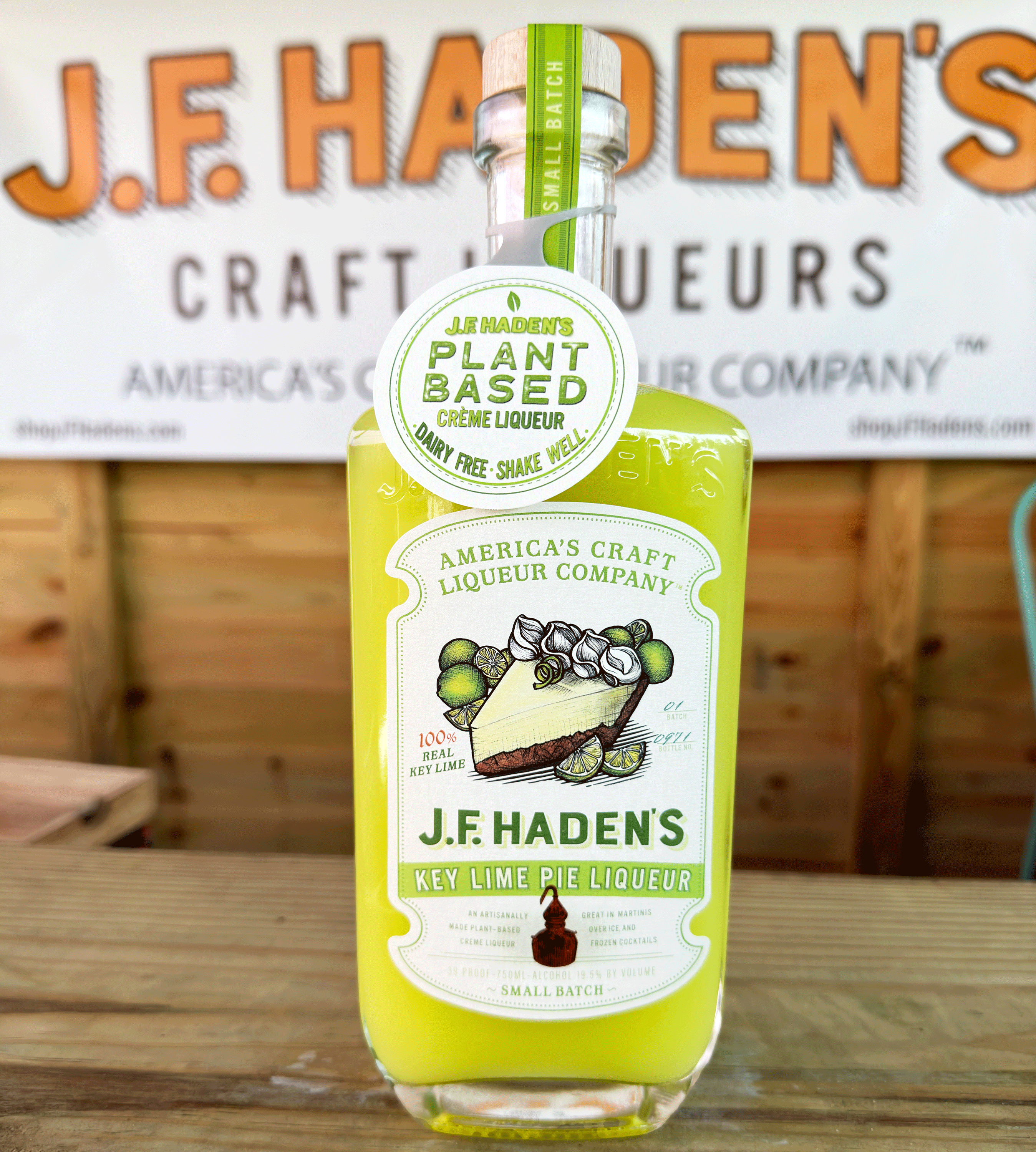 J.F. Haden's Craft Liqueurs
In the modern era, consumer preferences are evolving toward dairy-free beverages in every category, including cream liqueur. Sklar, who serves as CEO of J.F. Haden's Craft Liqueurs, explains that the cream liqueur industry is ripe for vegan options to tap into the needs of modern consumers.
"With more than 80 percent of the milk aisle in grocery stores now being plant-based, we see people moving away from dairy across many categories and wanted to be one of the first to capitalize in the spirits space," Sklar tells VegNews.
In the next 24 months, the company aims to add to its initial Key Lime Pie flavor with other exciting vegan cream liqueurs.
"It is delicious and there is truly nothing else like it in the market," Maurkice Pouncey says. "Key Lime Pie is just the first of what we have planned. We cannot wait to bring more plant-based cream liqueur flavors in the coming months."
Up next? A dark chocolate vegan cream liqueur is in the queue for the fourth quarter of 2023.
Traditional cream liqueurs go dairy-free
While J.F. Haden's is filling a gap in the alcohol industry with its vegan cream liqueurs—particularly in the US—globally, companies have also tapped into the opportunity to serve consumers looking for dairy-free options in this space.
Popular cream liqueur Baileys Irish Cream and its parent company Diageo also saw a demand for vegan alternatives when it launched Baileys Almande in 2017. This creamy beverage ditches dairy and is made instead with sweet almond oil, almond essence, vanilla, and Irish whiskey.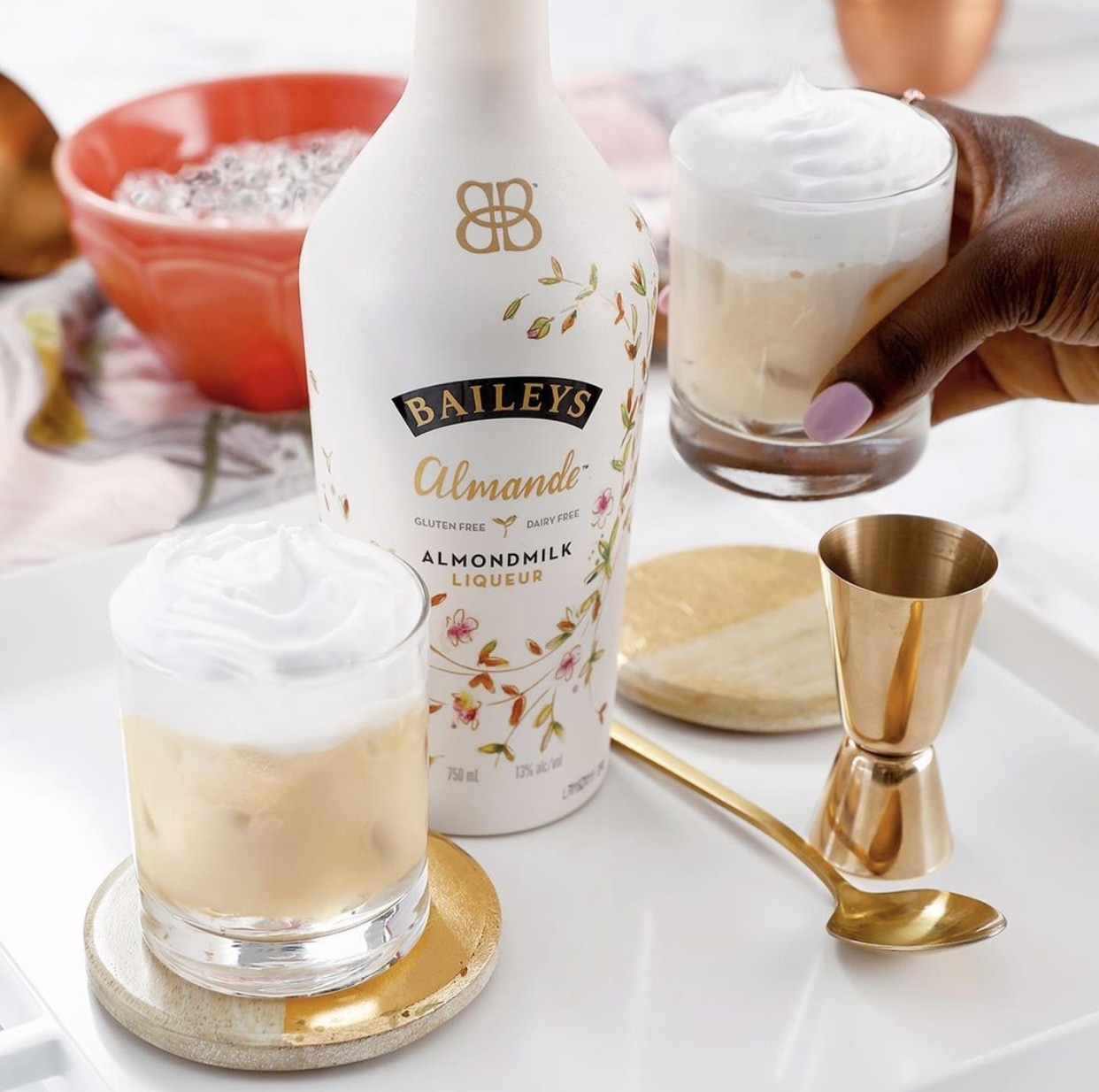 Baileys
In 2018, UK-based entrepreneur Peter Smith developed his own Baileys-inspired vegan creamy liqueur in two flavors, Besos de Oro and Besos de Chocolate, under his Besos brand. This liqueur features brandy blended with tiger nut milk and is distributed across the UK and Australia.
In 2020, Madrid-based Zamora reformulated its Licor43 Horchata (previously known as "Orochata") to be fully vegan. Made with a recipe inspired by Valencian horchata, this includes tiger nut milk, cinnamon, and lemon. Licor 43 Hortchata made its stateside debut in 2021.
Also in 2021, Finish gin brand Arctic Blue Beverages released Arctic Blue Oat—the world's first vegan oat-based gin liqueur. Made with organic and gluten-free Finnish oats, the company developed the beverage to tap into the growing popularity of oats as a more sustainable alternative to dairy.
For the latest vegan news, read: