On February 24 of last year, Russian President Vladimir Putin launched an invasion of Ukraine, thrusting both countries into a violent war. More than a year later, the war is still ongoing. Thousands have been killed, and millions more have been forced to flee their homes in Ukraine.
Media reports drew attention to the conflict, and paid particular attention to the resulting refugee crisis. According to The UN Refugee Agency (UNHCR), there are an estimated 7.3 million refugees from Ukraine across Europe.
Worldwide, an estimated 108.4 million people were forcibly displaced by the close of 2022—all due to violence, human rights violations, conflict, persecution, or "events seriously disturbing public order."
Last month, in honor of World Refugee Day on June 20, the UNHCR launched a short film series to raise awareness about refugees worldwide and to challenge common stereotypes and perceptions.
Titled We Were Here, the film series connects refugees with some of YouTube's most influential creators—among them, Welsh vegan chef Gaz Oakley.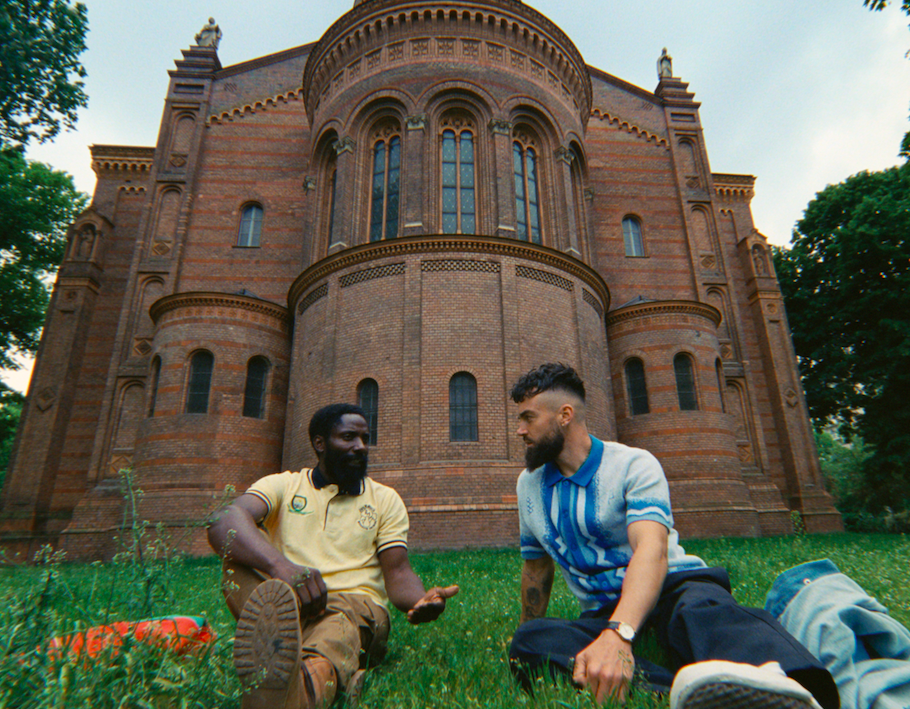 We Were Here/UNCR
"We want these films to challenge perceptions about refugees," Linda Muriuki, Head of Video for the UNHCR, tells VegNews. "Audiences will see themselves in the stories and the interests—whether it is music or building toys or vegan living—and we hope [this] sparks curiosity to learn more about the 110 million forcibly displaced and stateless people around the world—or even just the refugees in your country or your community."
Uganda's Mushroom King
Oakley and Bemeriki Busamwa, a refugee from the Democratic Republic of Congo currently residing in Uganda's Rwamwanja Refugee Settlement, star in Meet the Mushroom King: The Farmer That's Inspiring the World—one of three films produced by the UNHCR for the series.
The film opens with Busamwa recounting his experiences as a refugee. Almost immediately, he details his grandmother's immense impact on his worldview.
A vegetarian, she shared her Indigenous knowledge and skill set with Busamwa, teaching him how to cultivate the land and grow food. When they fled the Democratic Republic of Congo, Busamwa's grandmother made it a point to bring seeds with her, so she could continue growing.
"You don't always need to depend. Before you think of going far, start from where you are," Busamwa recalls his grandmother saying to him. Following her advice, Busamwa started growing. "That's why everything I do, I start [by] opening my door. I need to first have food," he says.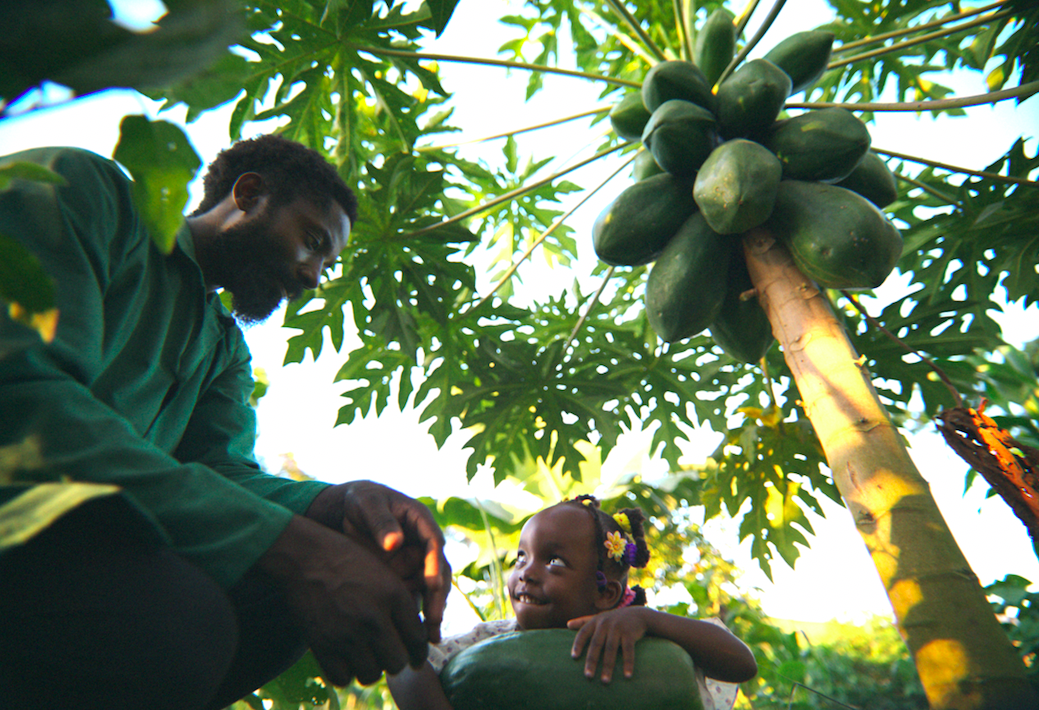 We Were Here/UNHCR
Amaranth, Buswama recounts, is the first crop he ever grew. And he's never stopped growing.
In 2017, he resigned from his job as a teacher and devoted himself to growing. Despite others calling him "mad," the fruits of his labor—quite literally—paid off. Soon, his compound was filled with vegetables and inquiring minds asking how he was able to grow such high amounts of produce.
Buswama grew passionate about teaching others how to grow and care for the land, sharing not just knowledge, but seeds as well.
Like his grandmother, Buswama makes it a point to teach his children—and community—how to grow food themselves.
"Permaculture is not a system that you start today and have yield tomorrow," he says. "It takes time. It's a gradual process, but giving them skills and guiding them on how to grow, and when they eat from what I've taught them, I feel happy."
Today, he is particularly passionate about growing mushrooms. "I love mushrooms, I grow mushrooms, I live in mushrooms, I eat mushrooms, I drink mushrooms, and I smell mushrooms," Buswama says, adding, "It's the only crop that grows in agricultural waste."
"You eat for your family, and you also sell to other people," he says. "It's organic, it's medicine, and many people now have started loving [mushrooms]."
Gaz Oakley learns from the Mushroom King
Like Buswama, Oakley finds solace in growing his own food. Best known for his Avant Garde Vegan platform, the chef fondly remembers the first thing he grew: radishes. He first started growing on a small-scale within the confines of his London apartment.
Hungry for more knowledge, Oakley dove into books, studying the best growing methods. And eventually, he decided to leave London and move back to Wales, opting for a slower, more self-sufficient way of life.
"So many people have become reliant on supermarket chains and the industrial producers of food, and it's devastating for the environment," Oakley says in the film. "If you go back 100 years in Wales, I'm sure most people would have had a vegetable garden. It's an important life skill I think we should all have, and it's been lost."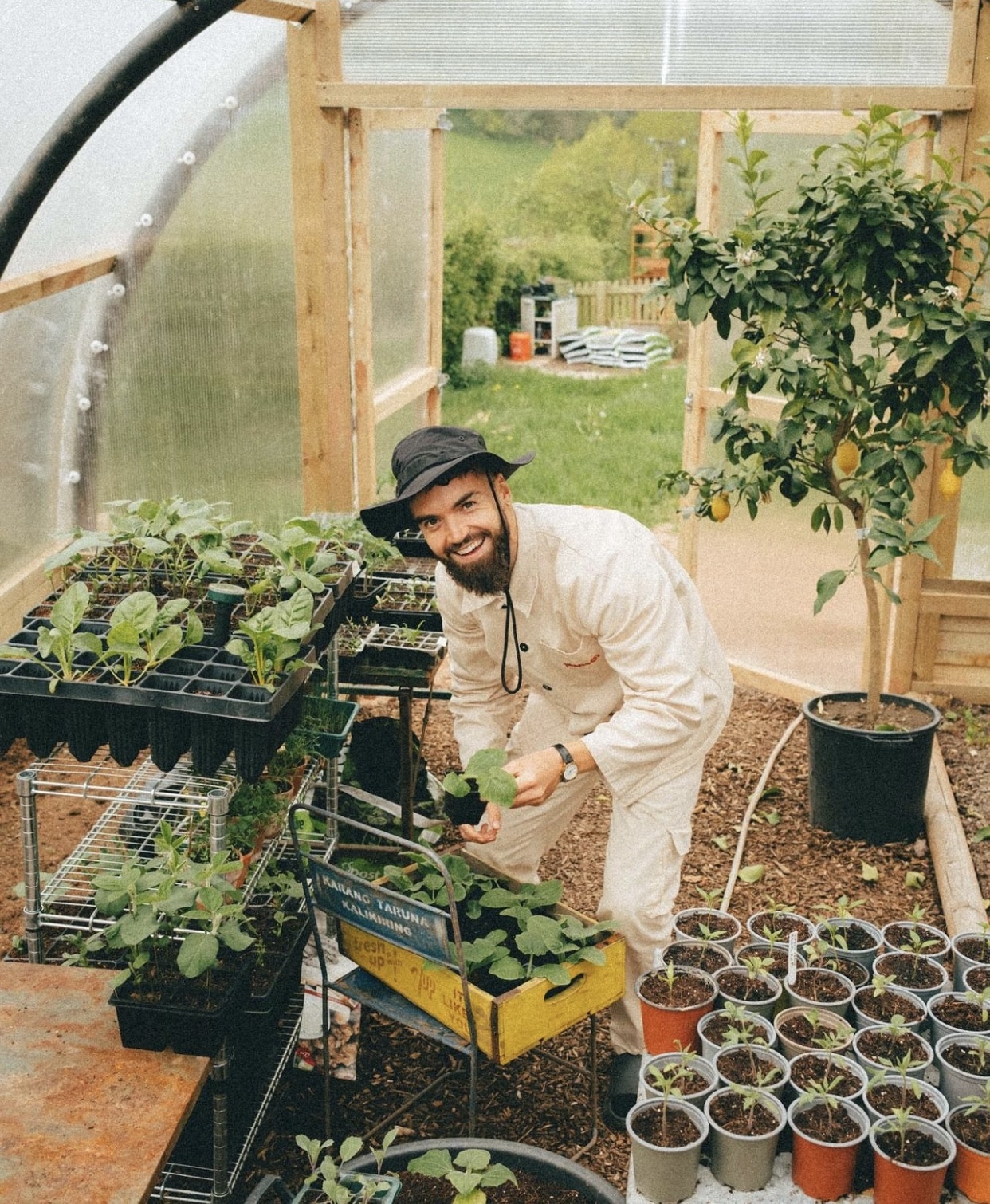 Gaz Oakley/Instagram
The film brings Oakley and Buswama together, and the pair bond over their love of growing and connecting with the world at large. Oakley is particularly inspired by Buswama's passion for teaching others how to grow. "Teaching people how to grow food is humanity at its finest. That's what [Buswama] is, humanity at its finest," the YouTube creator says.
"If I can show [people] what [they] can do on a small plot of land to grow [their] own food, that is something I've learned from [Buswama], to just try and encourage local people, local community."
Buswama himself drives this message home to close out the film. "We are all struggling to meet the same need. So what will my hope be based on?" he asks.
"We keep on learning," Buswama says. "Despite being refugees, we still contribute to the world's development. And that's why we want to have those seeds sewn into young children … They get to understand who they are, who they were, and what they will be."
For the latest vegan news, read: