Those who claim they don't like mushrooms have a myriad of health reasons to change their minds. The mighty shroom carries a heavy load of nutritional and wellness benefits, and just like tofu, it can be prepared in an infinite number of ways.
Not only are brands packing mushrooms into adaptogenic coffees, lattes, and other superfood-infused products, people are munching on mushrooms more than ever before. Between 2019 and 2020, mushroom sales increased by 20 to 40 percent, and they gave kale and cauliflower a run for their money as a top food trend last year.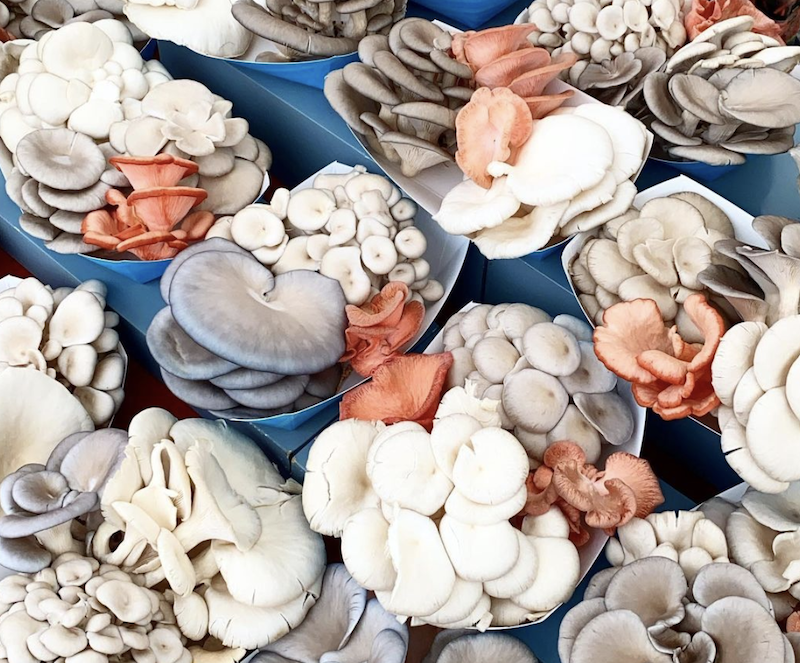 Fungus Brothers
"Mushrooms are a nutrient powerhouse that bring a filling, comforting taste," Eric Davis, spokesperson for the Mushroom Council, an industry organization, told VegNews. They're also one of the most sustainably produced foods at the grocery store, so adding more shrooms to your diet is a win for your body and the planet.
What makes these fungi so fabulous? Here is everything you need to know about the benefits of mushrooms and how to use them in vegan recipes.
Types of mushrooms
Every supermarket is likely to carry the big three—white button, cremini, and portabello. This is an extremely poor representation of the wide variety of mushrooms in the world; varieties of fungi reach over 10,000, though not all of them are edible (or palatable). While the common white button mushroom is perfectly serviceable, here are eight other mushrooms to add to your shopping list.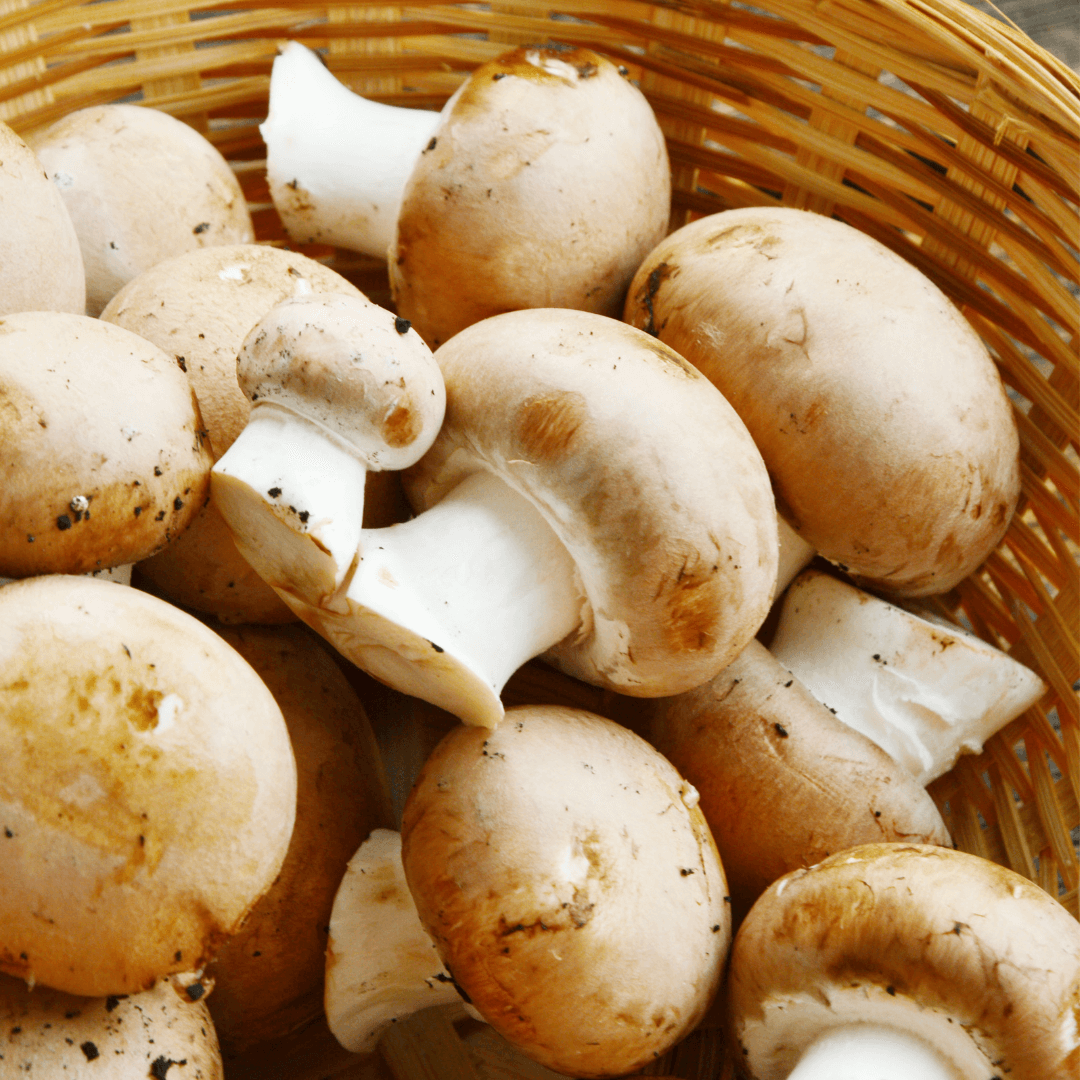 Canva
1 Cremini
Also called baby bella mushrooms, creminis are similar to white button mushrooms. True to their name, they have brown caps and feature a deeper flavor and a slightly firmer texture than your basic white mushroom. Preparation-wise, creminis are extremely versatile—sauté, stir-fry, or mince for an umami filling in savory pot pies, pastries, or baked casseroles.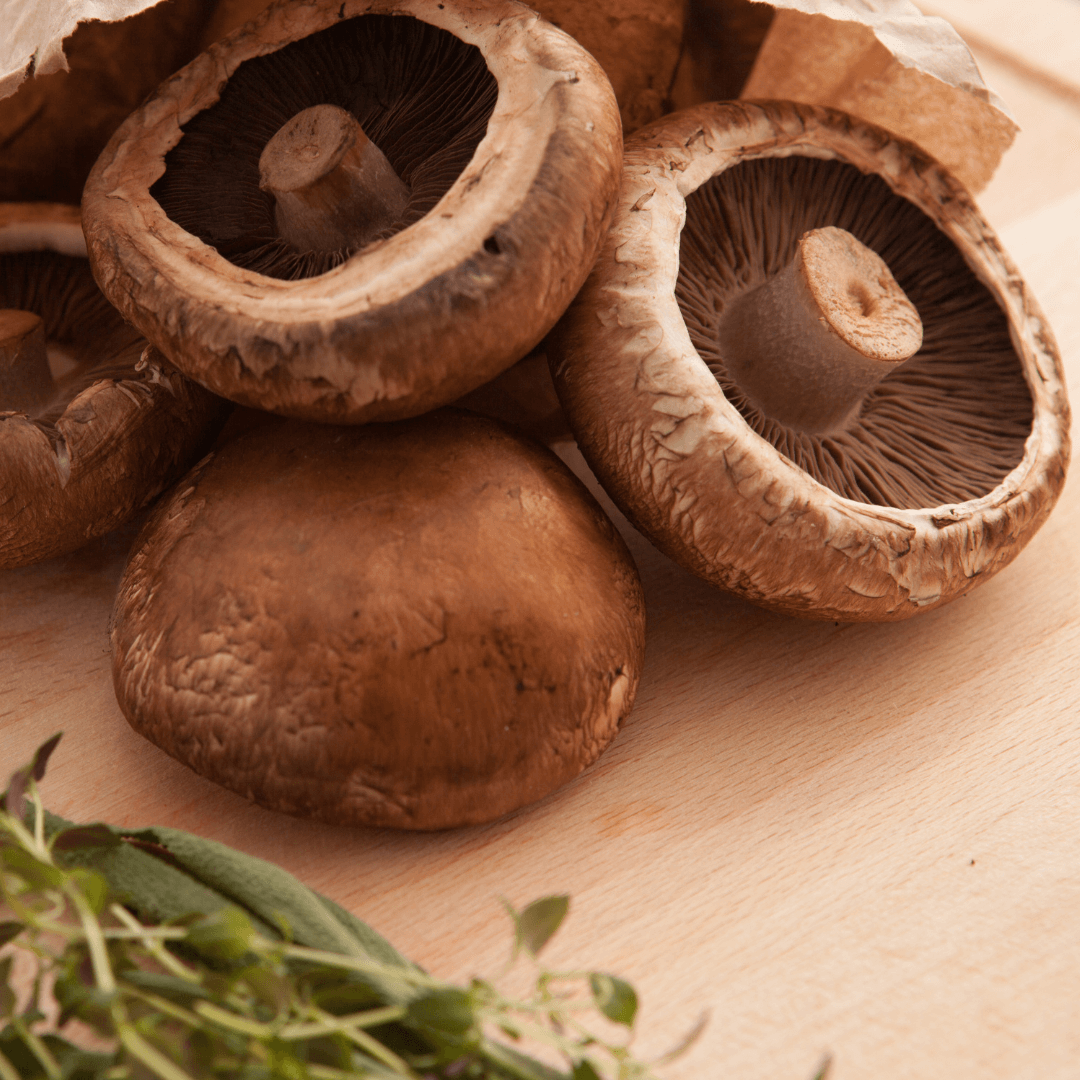 Canva
2 Portabello
The original veggie burger, portabello mushrooms are wide, thick, and meaty. They hold up to virtually any cooking method—grilled, fried, roasted, marinated, or sautéed.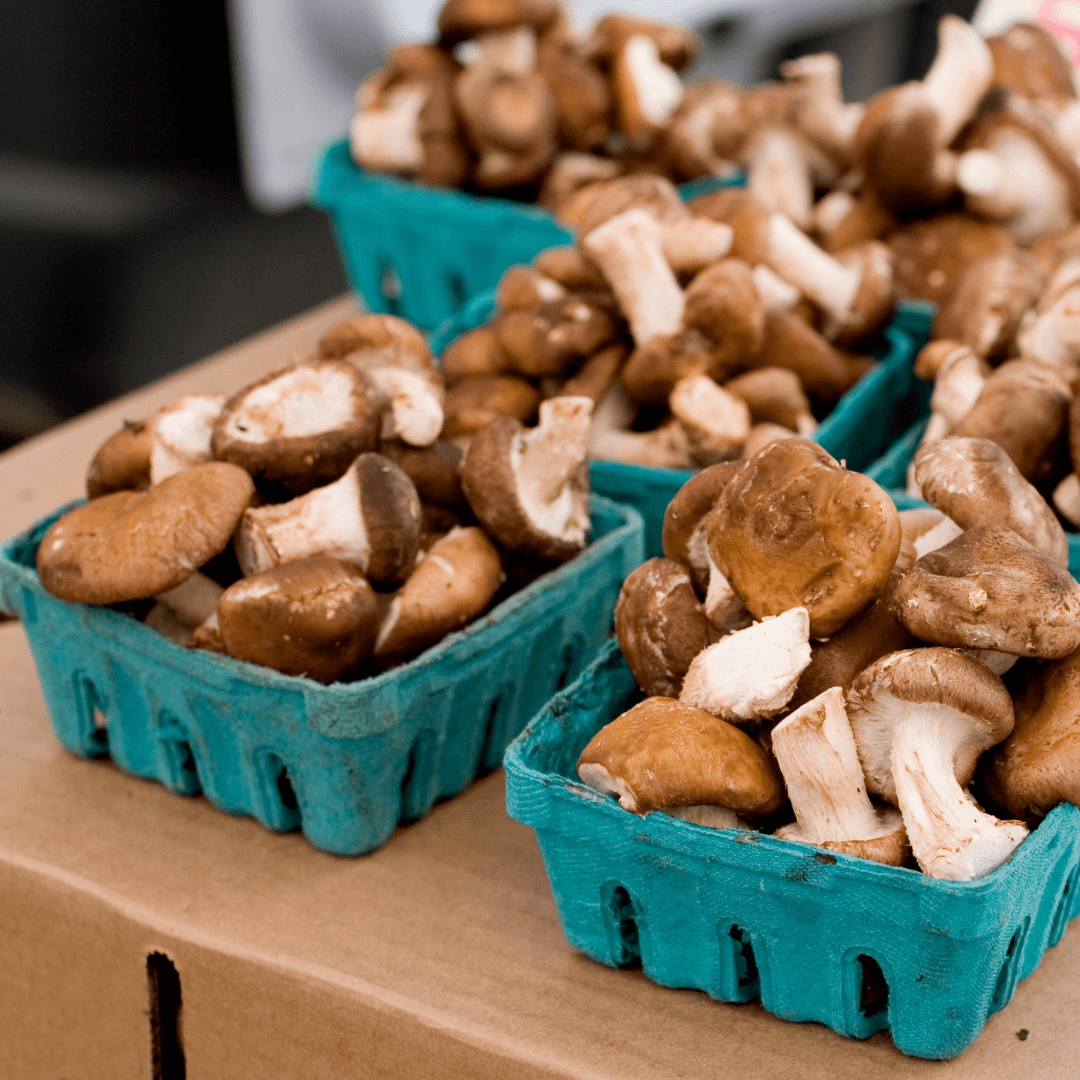 Canva
3 Shiitake
Whole shiitakes have a fibrous, slightly shaggy, curved stem and a light brown, wide cap. They add a robust flavor to vegetable stocks and soups, but our favorite way to prepare them is to make vegan shiitake bacon.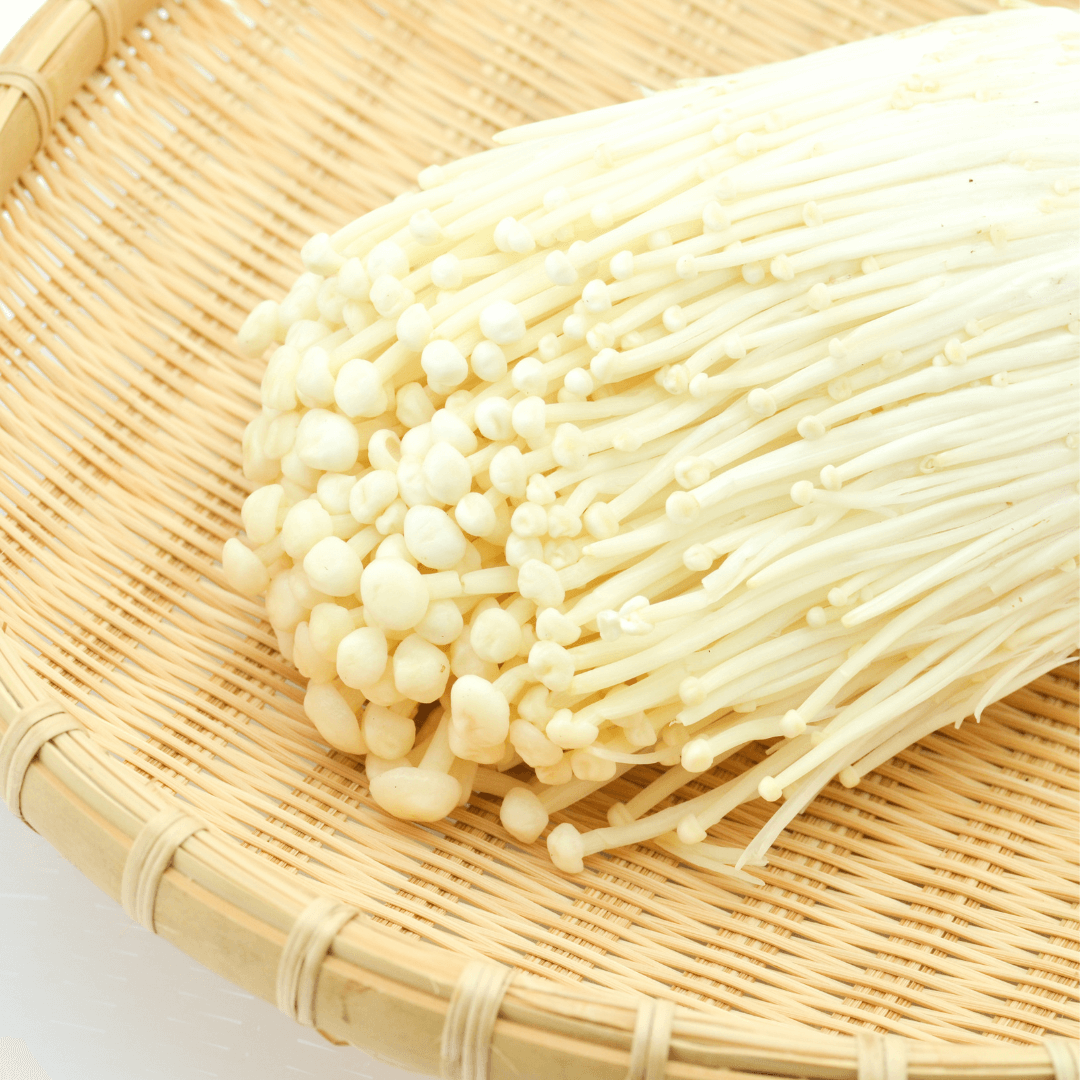 Canva
4 Enoki
These pure white shrooms look less like your typical mushroom and more like sticks or noodles. Enoki are most often seen in clusters and feature long, skinny stems and tiny caps. Enoki are fairly common in many broth-based East Asian (or Asian-inspired) soups and stir-frys.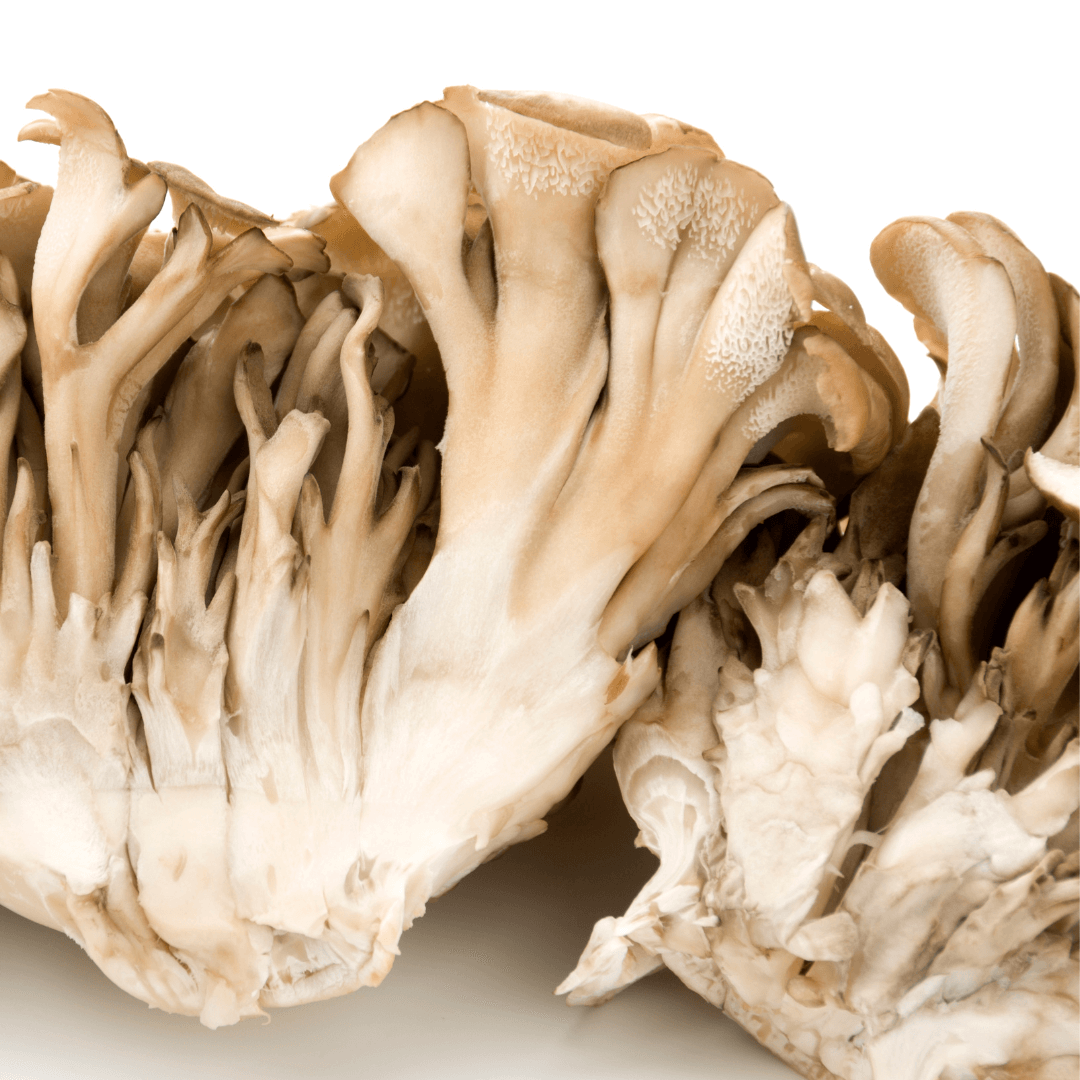 Canva
5 Maitake
Sometimes labeled as hen of the woods, maitake mushrooms are made up of a cluster of long stems ending in thin, brown, fan-like caps. Maitakes pack a punch of woodsy flavor and are excellent when crisped up and served over a risotto or mixed into a wild rice stuffing.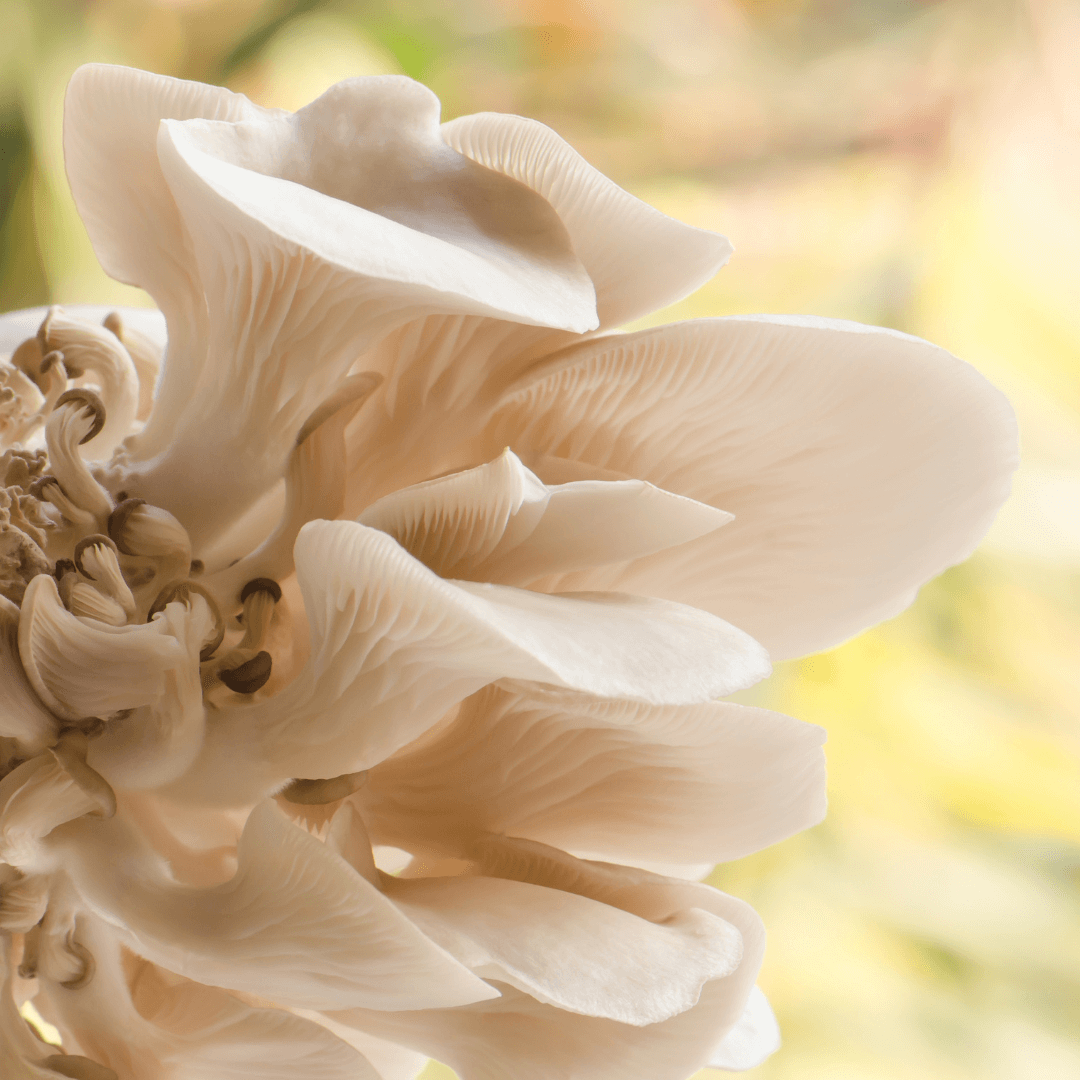 Canva
6 Oyster
Compared to colossal portabellos, oyster mushrooms are rather small and delicate. The feathery, wide brown caps with a short, tapered stem are ideal for pairing with pasta or frying for a vegan po'boy filling. Note: king oyster mushrooms are, by nature, larger than your standard oyster mushroom. The king-sized variety showcase thicker, longer stems (like trumpet mushrooms) and are great for slicing and making mushroom steaks.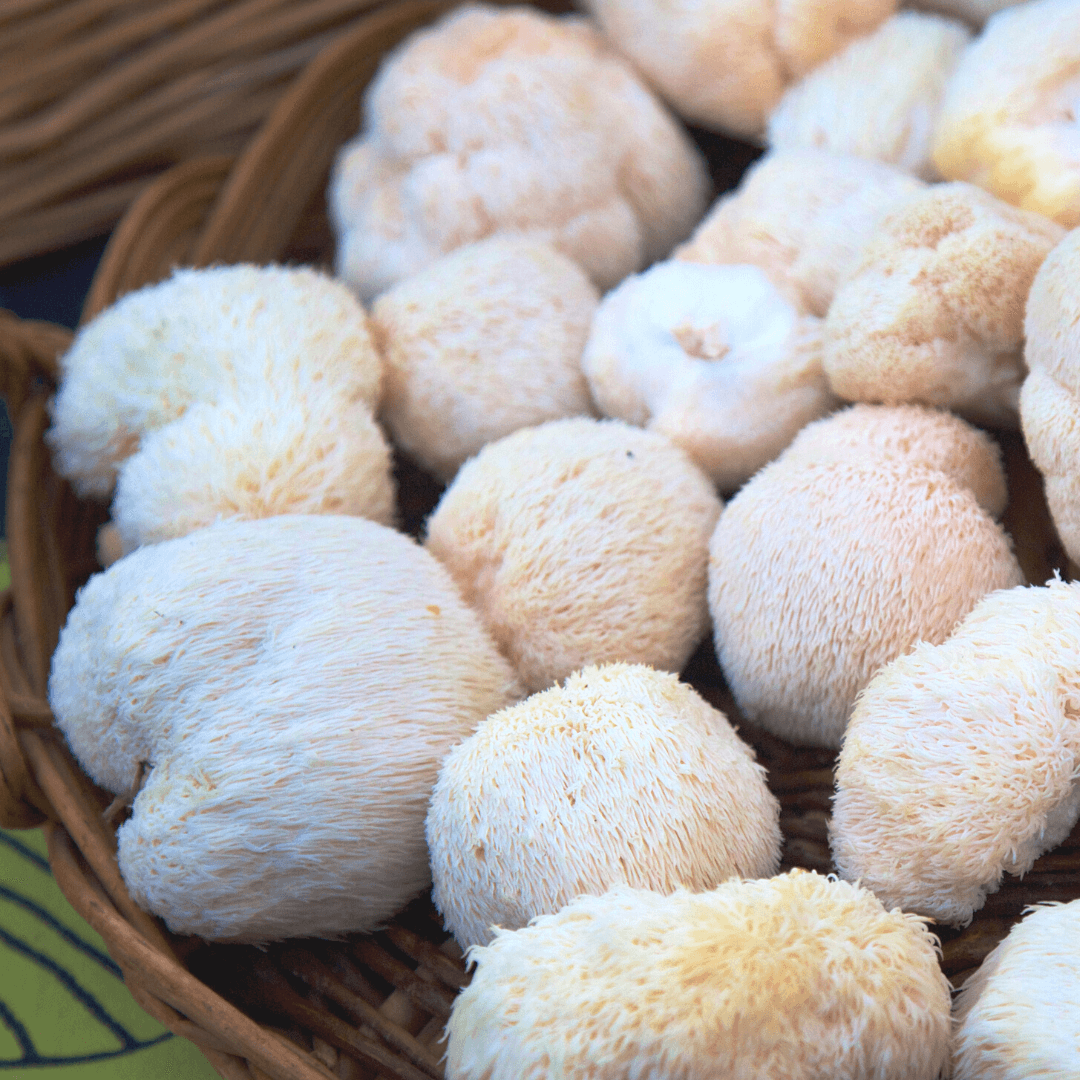 Canva
7 Lion's Mane
This mushroom is often used in a powdered form to infuse coffee, chocolate, and other superfoods. However, it's perfectly good on its own. Look for wide, fluffy mushrooms that almost look hairy (like a lion's mane). Cooked on their own, lion's mane mushrooms can take the place of a succulent steak.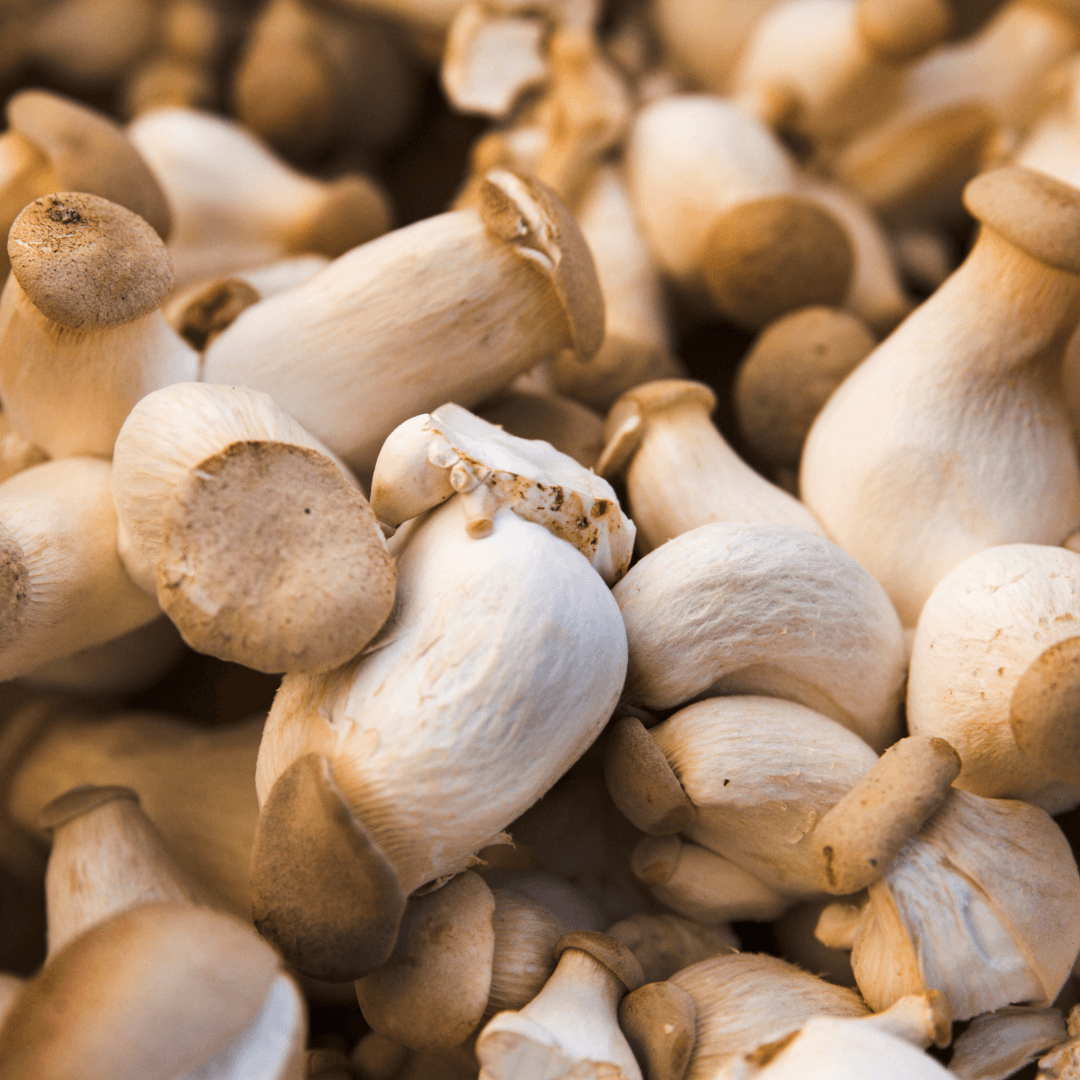 Canva
8 Royal Trumpet
Identify these meaty mushrooms by their tall, thick stem and light brown cap. While some mushroom stems are tough and woody, the trumpet mushroom stem is the best part. Use it to make vegan scallops or chewy, toothsome medallions in a hearty winter stew.
Mushroom nutrition
Mushrooms are nutrient-dense and calorie-poor, meaning they deliver the vitamins and minerals your body needs without the extra baggage of harmful things such as excess calories, fat, or cholesterol.
While the exact nutrition varies depending on the type of mushroom, the general nutritional profile includes a good amount of B vitamins, riboflavin, niacin, selenium, potassium, copper, fiber, protein, and some vitamin D.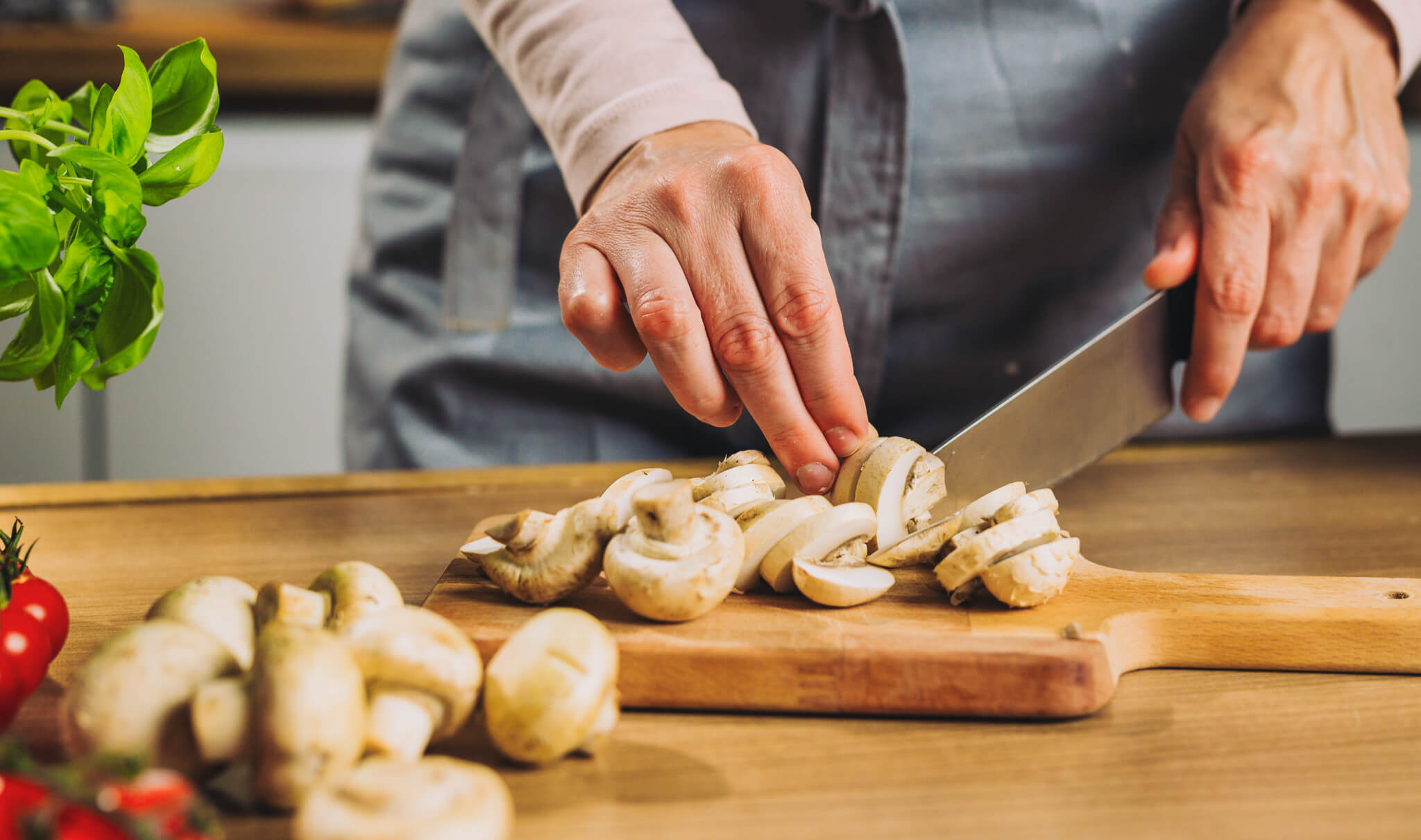 Cherry and Bees
For example, a single portabello cap only contains 19 calories and 0.3 grams of fat, and yet it provides two grams of protein, 313 mg of potassium, and just over one gram of gut-friendly fiber.
When swapped in as a meat substitute—such as for ground beef in this turnover recipe—mushrooms can significantly lower the calorie, cholesterol, and saturated fat count while providing additional micronutrients and satiating fiber you don't get from animal foods.
The benefits of mushrooms
In addition to providing nutrients in a super efficient package, mushrooms have unique properties that lend to supporting the immune system, improving cognitive function, and reducing the risk of cancer.
"Mushrooms contain unique polysaccharides—beta and alpha glucans—that act like a key in a lock to activate your immune system," Sandra Carter, MPH, PhD, says.
Carter, the founder of Om Mushroom Superfood, also adds that mushrooms can increase energy and improve cognitive health, too. Mushrooms also contain fiber and digestive enzymes to help further support gut and immune health, and they have an array of antioxidants that provide protection from free radical damage and aid in immune function, Carter adds.
For instance, take selenium, which helps your body make special proteins called antioxidant enzymes that play a role in preventing cell damage, Davis says. Just four crimini mushrooms can provide 38 percent of the recommended daily allowance (RDA) for selenium.
Now consider Vitamin D, which reduces inflammation and promotes immune function. One portabello mushroom exposed to UV light can provide 120 percent of the RDA for Vitamin D. Although each type of mushroom has a slightly different nutritional makeup, one variety isn't necessarily healthier than the other, Davis explains.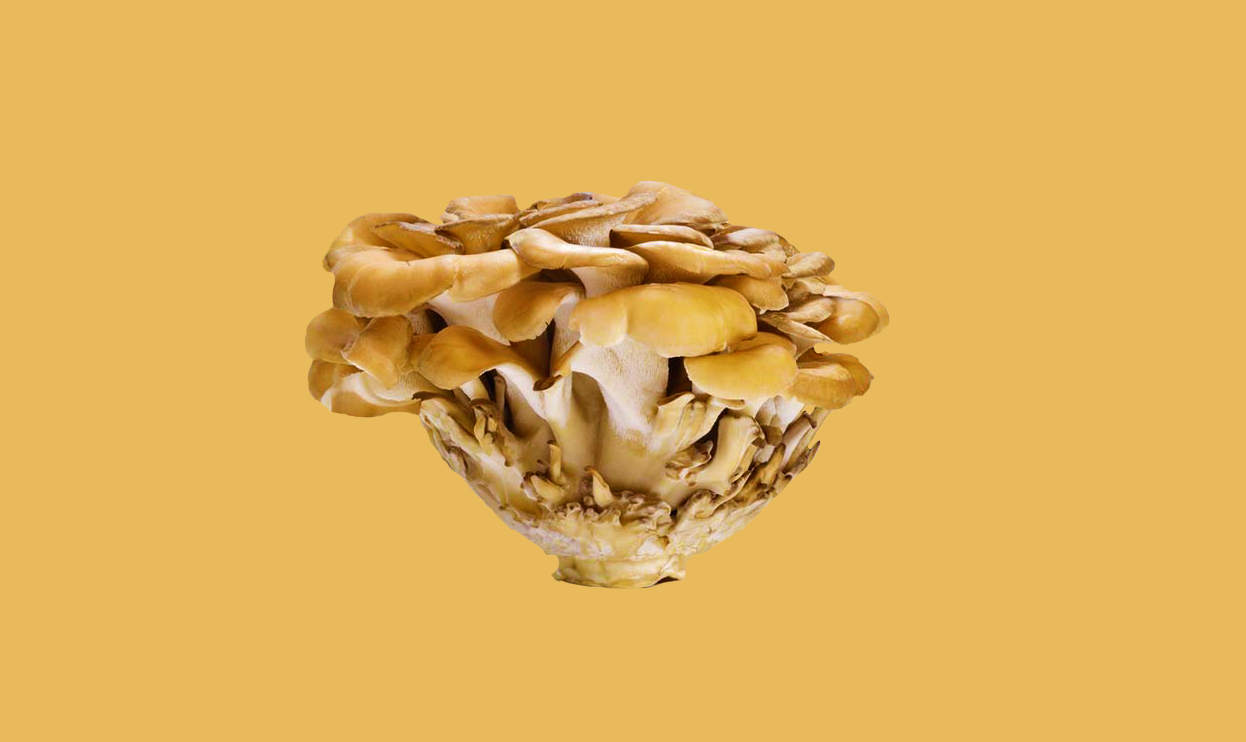 In regards to cognitive function, a 2021 study surveying 24,000 American participants found that consuming mushrooms regularly could help reduce one's risk of experiencing depression.
Another 2019 study published in the Journal of Alzheimer's Disease suggests that older adults (60 years and older) who eat mushrooms at least twice a week may be protected from mild cognitive impairment. When surveyed, these participants demonstrated faster processing speeds than those who did not regularly consume mushrooms.
Similar to other nutrient-dense, calorically-poor plant-based foods, mushrooms may lower the risk of cancer. Fungi's natural antioxidants could explain its protective properties—by fighting free radicals, antioxidants help to combat inflammation in the body, which is the precursor to a number of serious diseases, including cancer.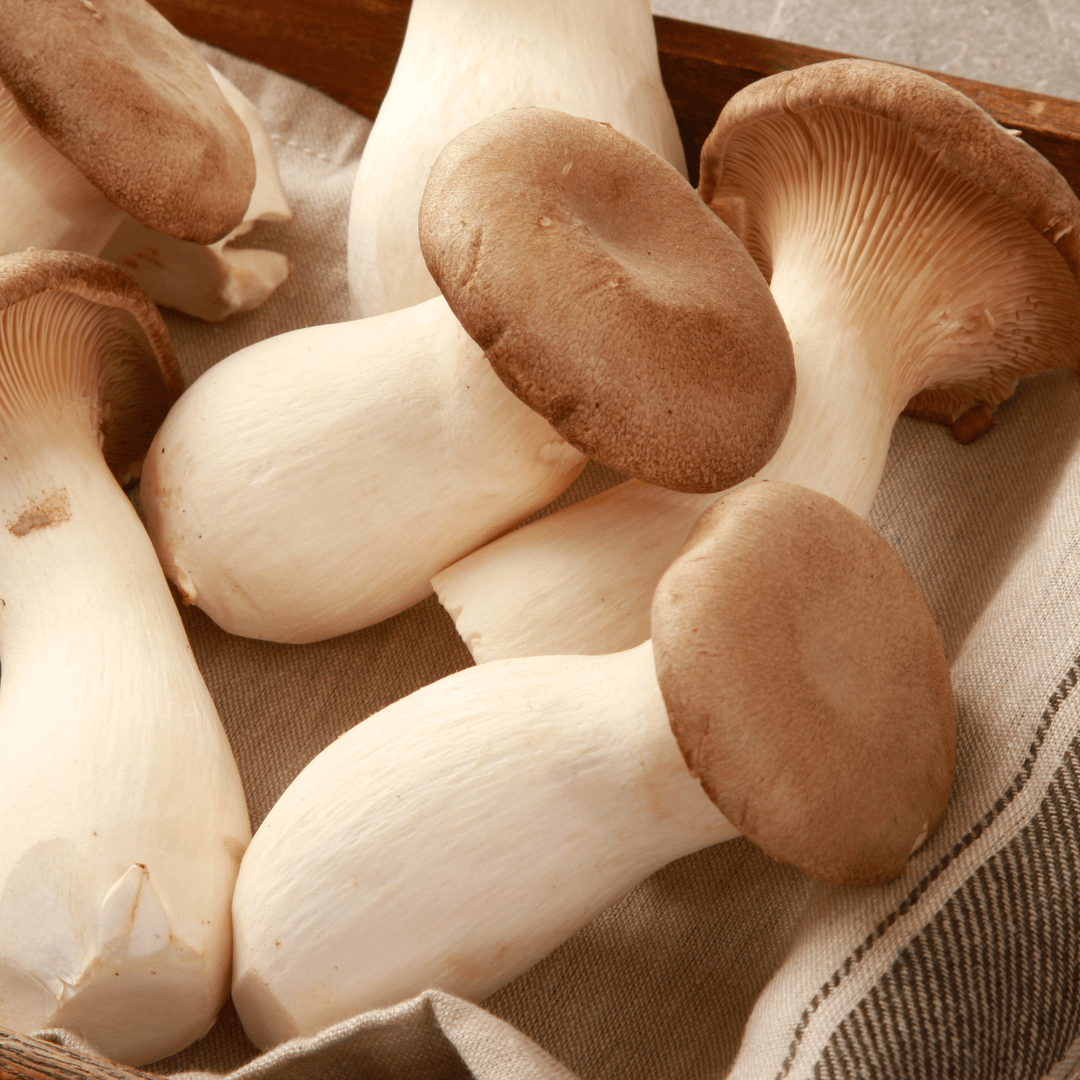 At City of Hope—a well-regarded cancer research center—doctors found that a powder made from common white button mushrooms reduced the levels of prostate specific antigens (PSAs) in men who had been treated for prostate cancer. This indicator is important, as it could reduce the risk for the cancer to recur.
In breast cancer patients, City of Hope researchers found that the phytochemicals in mushrooms blocked the activity of automase—an enzyme that encourages the production of estrogen (which tumor cells need to grow). While these studies are not conclusive and do not prove causation, only correlation, it doesn't hurt to add an extra serving of fungi to your diet—unless you are allergic, of course.
10 vegan mushroom recipes
Mushrooms are meant for so much more than salads or pizza. Shrooms can add body and flavor to soups and stews, stand in for meat in a plethora of dishes from numerous cuisines, and add a punch of umami to virtually any savory meal (hello, Trader Joe's Multipurpose Umami Seasoning Blend—aka mushroom powder). Here are 10 of our favorite ways to use a medley of mushrooms.
1 Creamy Vegan Wild Rice and Mushroom Soup
Meaty cremini mushrooms float in a spice-infused coconut milk and vegetable broth for a soul-affirming winter soup. This is a fantastic novice recipe as it requires just a few ingredients, minimal prep, and only two instructions (essentially dump, simmer, and stir). Serve with a hunk of crusty bread or a simple, peppery arugula salad.
Get the recipe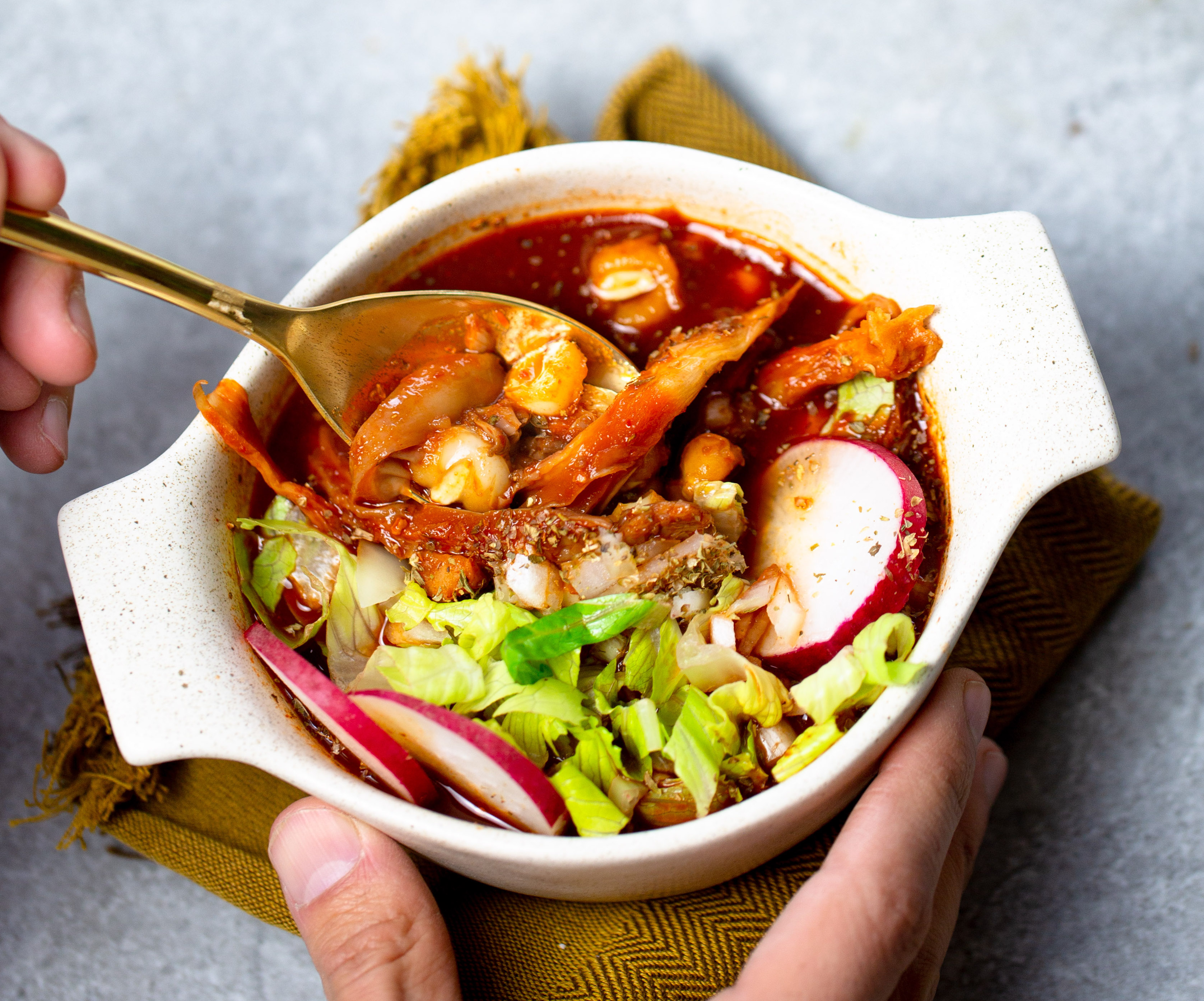 Alejandra Graf
2 Vegan Mexican Pozole
In lieu of shredded pork or chicken, this plant-based pozole employs oyster mushrooms to lend the same chewy, meaty texture. The ingredient list is relatively simple and the instructions are straightforward—the only challenge may be finding the three different kinds of chili peppers. A Mexican market such as Northgate is your best bet, though some grocers may carry these dried chilis in the international aisle.
Get the recipe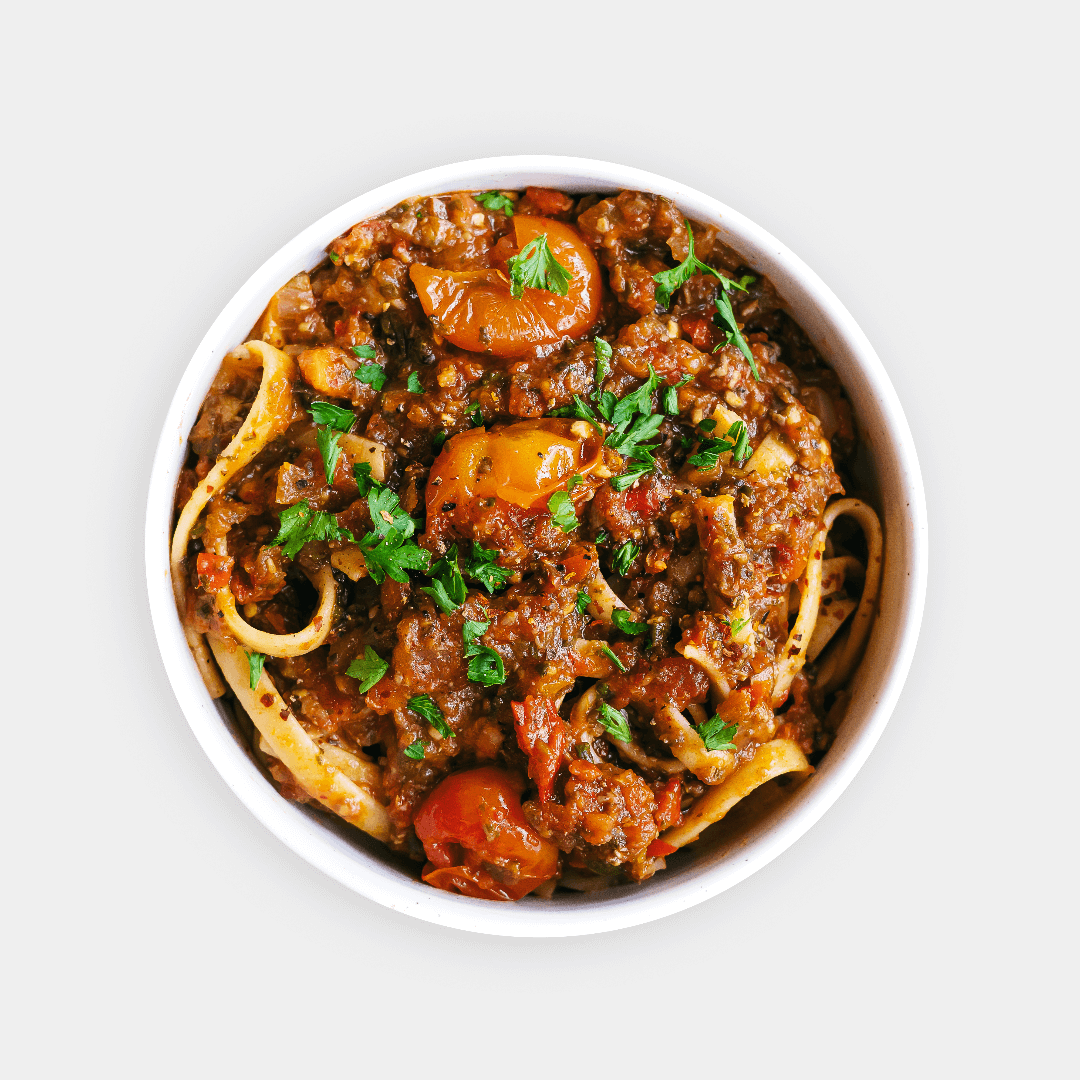 3 Hearty Vegan Mushroom Bolognese With Fettuccine
Packed with veggies and succulent cremini mushrooms, you could almost eat this thick pasta sauce on its own with a toasty heel of bread. We've done it! Most noodles work here, too—you don't have to use fettuccine. Try spaghetti, bucatini, penne, or the newest pasta shape that was just invented in 2021: cascatelli.
Get the recipe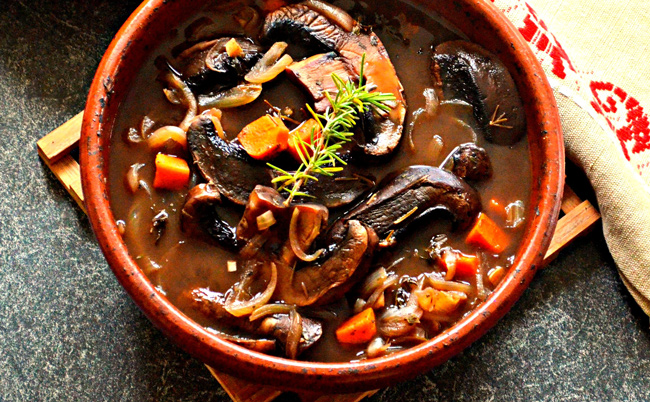 A Virtual Vegan
4 Vegan Portabello Pot Roast
In most recipes, mushrooms play the supporting role. Here, shrooms are the star. Accented with a deeply flavorful, herby broth, thick slices of portabellos become juicy, succulent, and totally comforting.
Get the recipe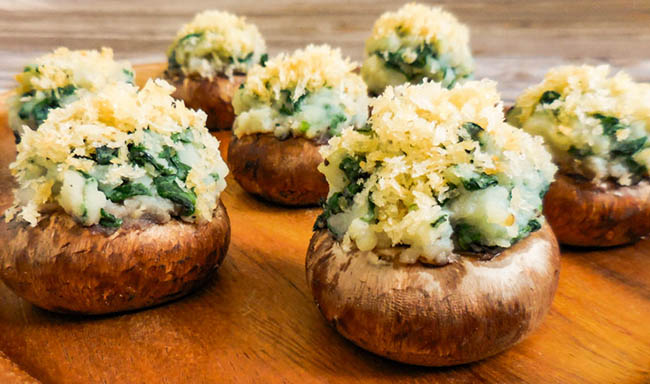 Holly V. Gray
5 Vegan Spinach and Mashed Potato-Stuffed Mushrooms
Mashed potatoes aren't just for holidays—creamy, chive-infused spuds can provide comfort all fall and winter long. Either white button or cremini mushrooms will work for this recipe. Honestly, if you eat enough of these, they can easily turn into a meal when served with a side salad.
Get the recipe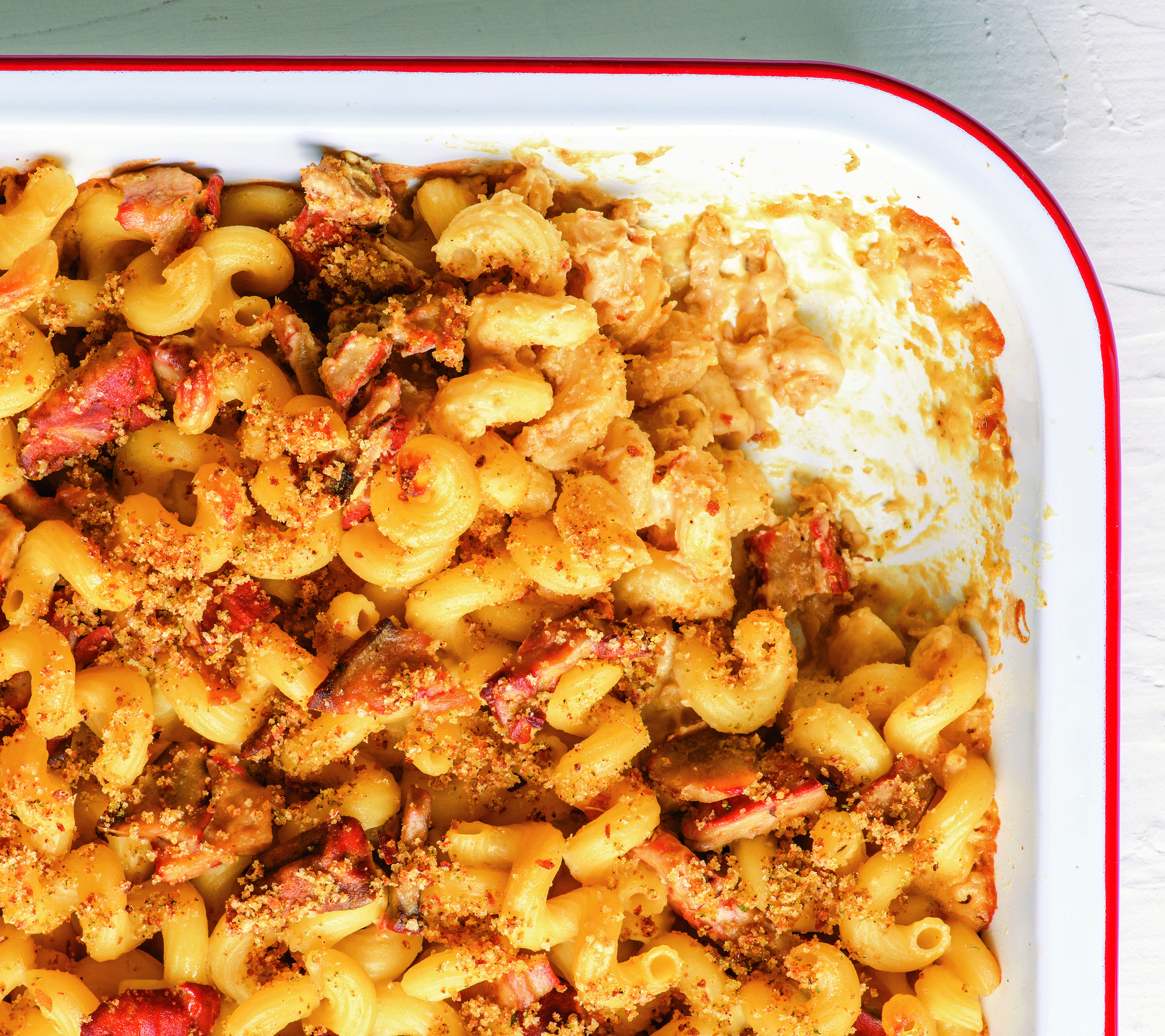 Alex Shytsman
6 Vegan Mac and Cheese With Lobster Mushrooms
This is what we call adult mac and cheese. Lobster mushrooms don't taste like lobsters, but when rehydrated from a dried form, they add a burst of umami to an otherwise one-note pasta dish as well as some much-needed textural elements. Want to go the extra mile? Some truffle oil or shaved truffles would be heavenly sprinkled over the top.
Get the recipe
7 Vegan Hot-and-Sour Udon Soup
There is a lot going on in this soup, but it's all good. Each bowl is packed with chewy noodles, satisfying tofu, and meaty shiitake mushrooms all floating in a garlic-ginger broth. We highly recommend making a double batch!
Get the recipe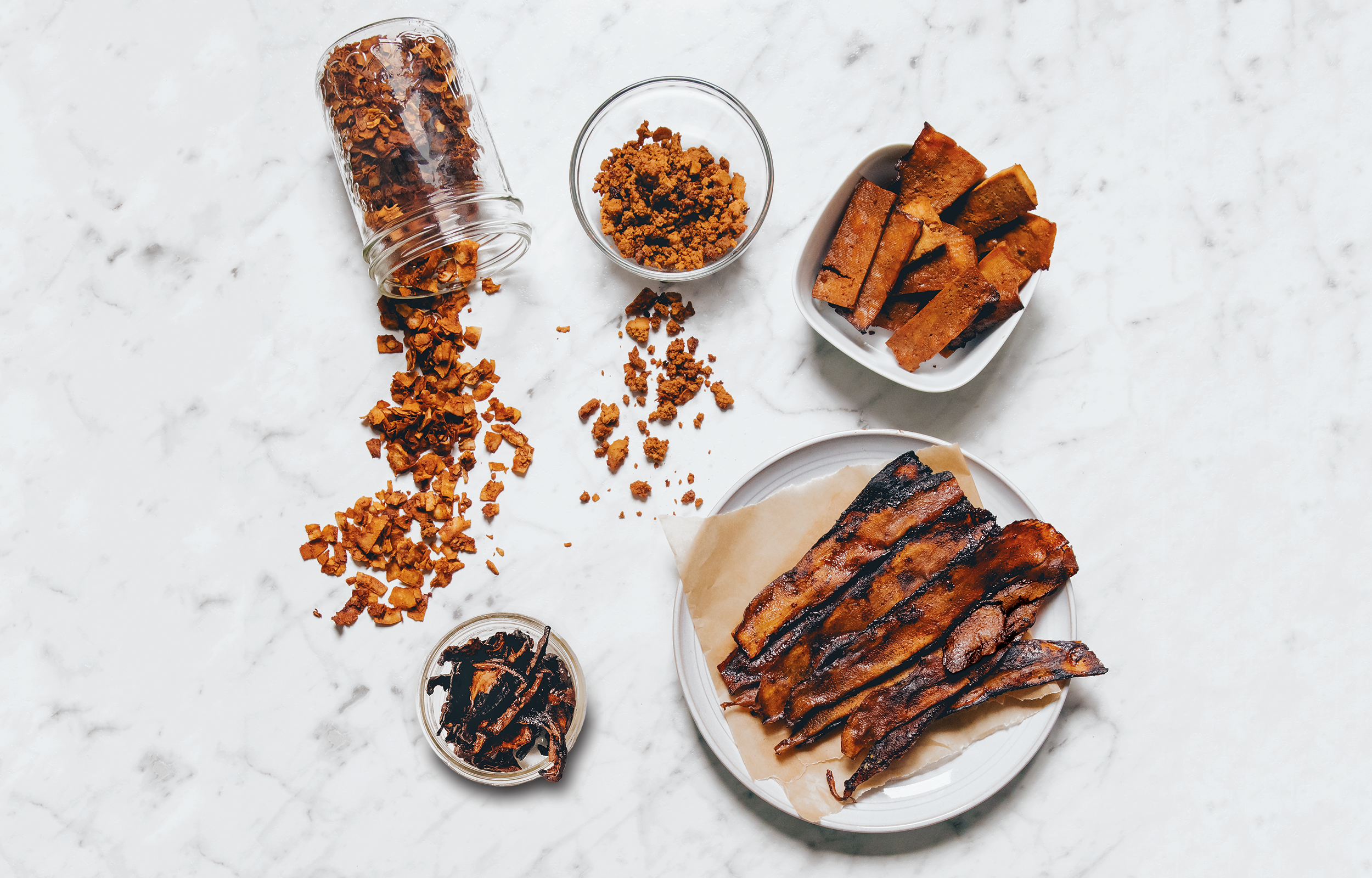 Lauren Toyota
8 Vegan Mushroom Bacon
Coconut flakes, eggplant, tofu, tempeh … you can make vegan bacon out of almost anything, but shiitake mushrooms are one of our favorite vessels. A simple marinade of tamari (or soy sauce), maple syrup, liquid smoke, and a pinch of paprika is all you need to transform fungi into crispy bacon pieces to stuff in sandwiches or pile on pasta dishes.
Get the recipe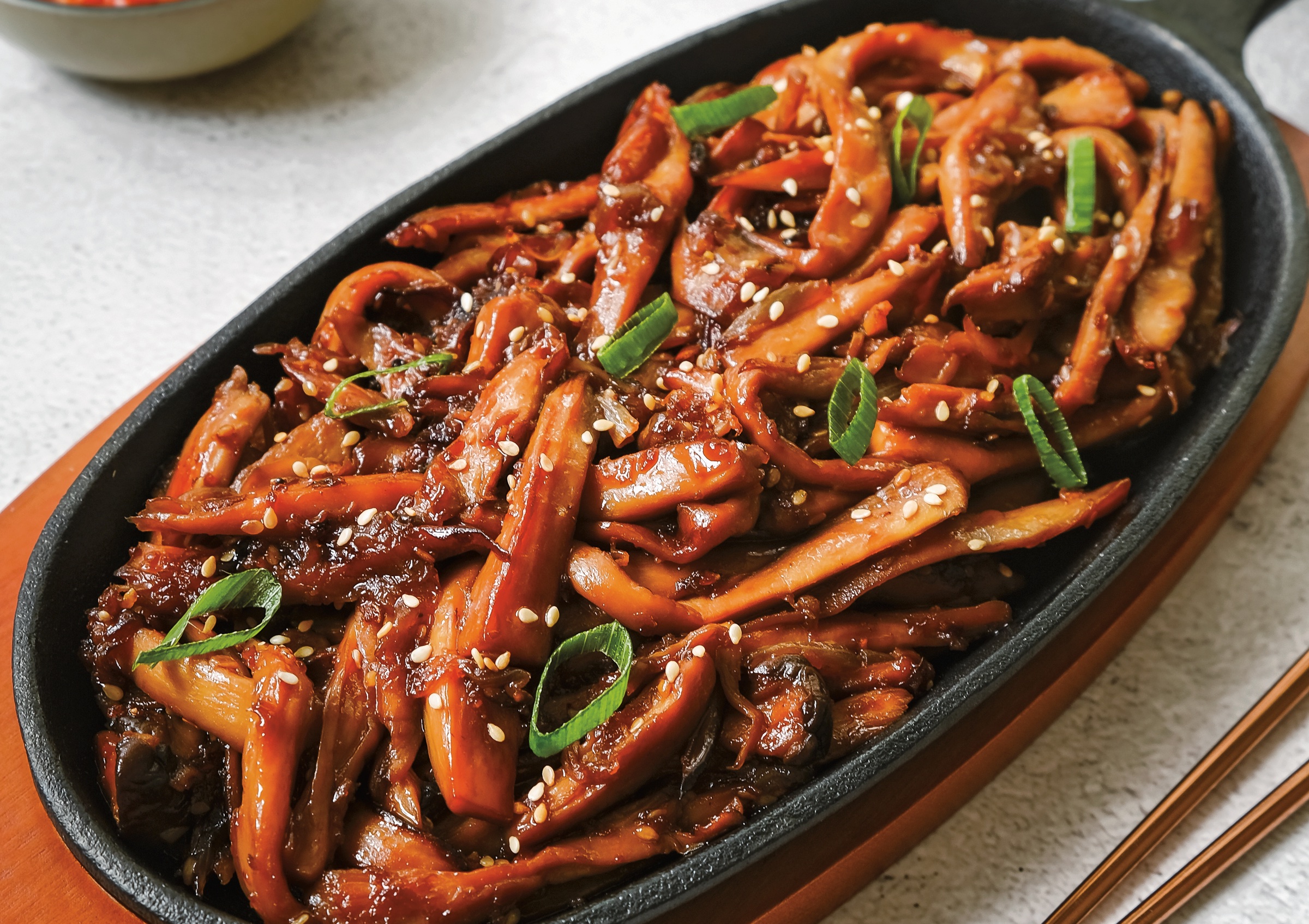 9 Vegan Korean Bulgogi Mushrooms
Once you master this oyster mushroom dish at home, you'll want to make it over and over. These shrooms are sticky-sweet, spicy, and fairly addictive. This recipe is perfect for those who want to break out of their usual dinner routine and try something new.
Get the recipe
Chris Miller
10 Avocado Portabello Tacos
On Tuesday, we make tacos. While easy, this recipe adds a welcome twist to your typical taco night. Juicy portabello strips are soaked in a spiced beer marinade then topped simply with corn salsa and avocado slices. Pro tip: you don't have to wait until Tuesday to give these tacos a try!
Get the recipe
For more on mushrooms, read: