You're off the clock at 5pm sharp, just as orders start coming in for happy hour drinks. Instead of dashing home to change out of your office look and rushing across town to your favorite bar, treat yourself to something special and sophisticated in the comfort of home. Make it a gathering and invite your colleagues for post-work drinks to kick off the weekend. Here are 10 simple vegan cocktails and mocktails to get you started.
Is alcohol vegan?
While a number of alcoholic beverages are totally animal-free, some wines, beers, and ciders aren't vegan. That's because, sometimes, animal products like isinglass (which comes from dried fish swim bladders), gelatin, and casein, can be used in filtration. This process isn't mandatory, but it helps to remove sediment from the liquid and results in a clearer beverage. That said, not all fining agents come from animals, and some brands choose to use things like clay or carbon to filter their products instead.
When it comes to cocktails, however, the good news is that most liqueurs and spirits (like vodka and rum) are naturally vegan. You do need to watch out for creamy liqueurs, however, which can sometimes include dairy products (like the original Baileys, for example).
What cocktails are vegan?
Egg whites, honey, and dairy cream are sometimes included in cocktail (or mocktail) recipes, so you need to be mindful that you don't accidentally choose a tipple laden with animal products (especially if you're out at a bar). But that said, there are plenty of options that are totally vegan. And they're totally delicious, too. Here are some of our favorites.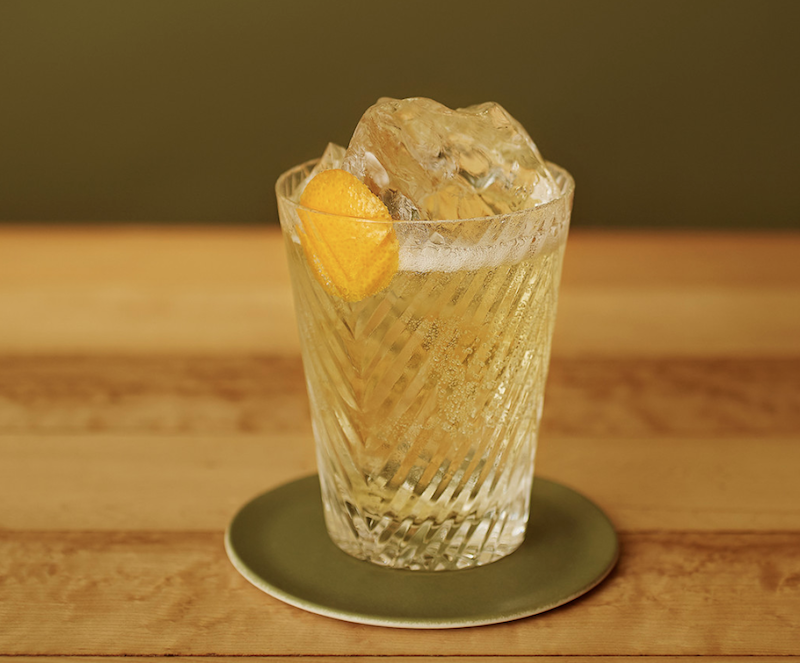 Seedlip
1 Seedlip Spice and Ginger Mocktail
Seedlip is a UK-based line of distilled non-alcoholic spirits that have propelled the mocktail trend onto mainstream cocktail menus. While mocktails of the past typically left out the alcohol, Seedlip-based beverages are built around these spirits to deliver the same nuanced tasting experience—without the buzz or hangover. This three-ingredient recipe combines Seedlip Spice with ginger ale over ice. Serve with an orange wedge, and you're ready for happy hour.
Get the recipe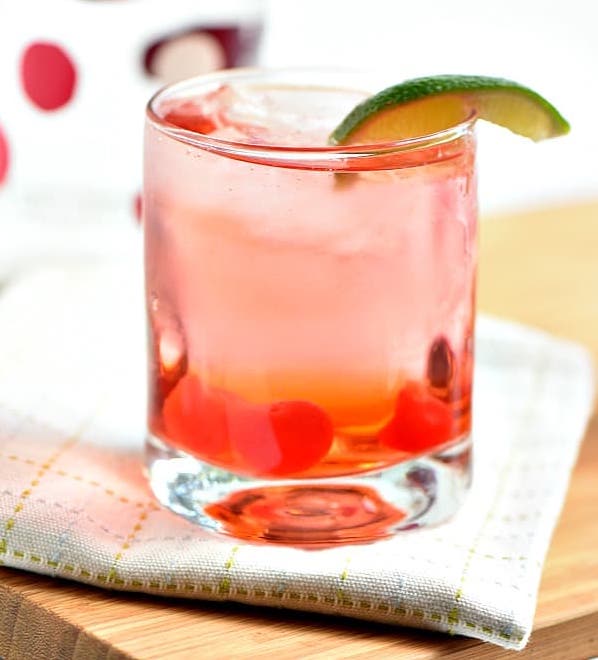 Real House Moms
2 Dirty (or not) Shirley
It may no longer be your go-to, but that old-school mix of lemon-lime soda and grenadine never fails to induce a comforting wave of nostalgia. If you're drinking the childhood version, add large cubes of ice to a glass then top with one ounce of grenadine, eight ounces of lemon-lime soda (such as 7-Up or Sprite), and as many maraschino cherries as your 12-year-old self desires. For the dirty version, add an ounce of vodka or follow this recipe by Real House Moms.
Get the recipe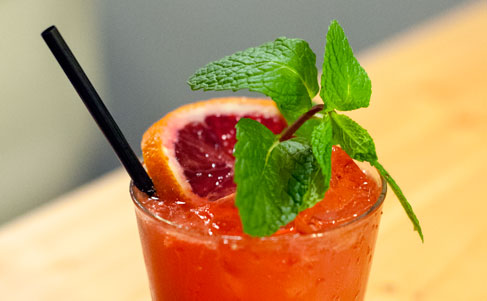 Natalie Williams
3 Vegan Square Root
Sweet and minty fresh, this cocktail serves a pop of color with a spicy-sweet punch of flavor. With less than 10 ingredients, it comes together in a flash. Beyond happy hour, swap out your mimosa for this cocktail. Oranges make it a breakfast bev, after all.
Get the recipe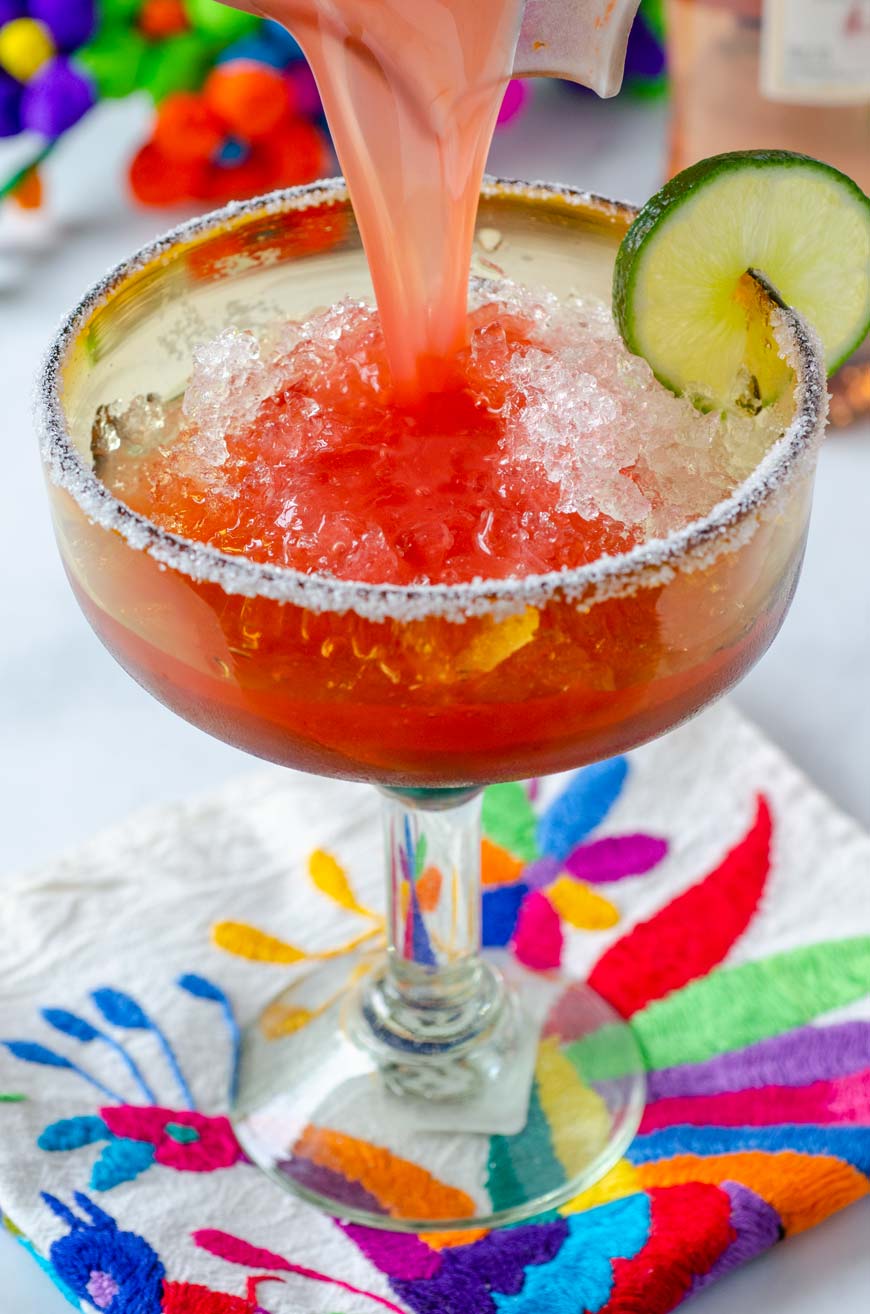 Dora's T
4 Strawberry Frozé
Margarita Frozé (aka frozen rosé) has been a trend for years now, and we just discovered it can get even better by turning it into a margarita. Sip this punchy cocktail and pretend you're in Cancún.
Get the recipe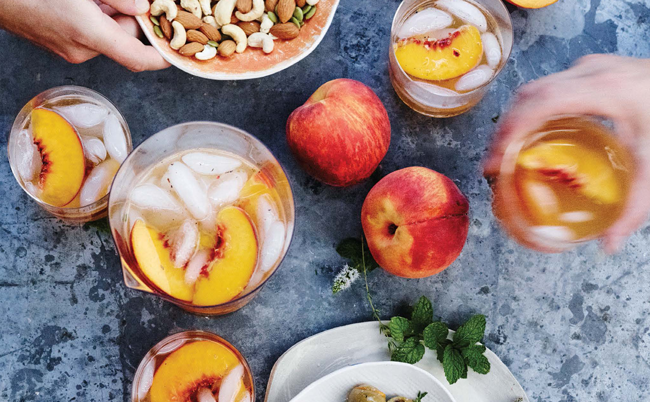 Anson Smart

5 Ginger Peach Sangria
White grape juice, sweet and supple peaches, and aromatic ginger combine to make this cocktail. You'll be shocked by how many flavor notes pass over your tongue on the way down. Trust us, you'll want to make this your new house cocktail.
Get the recipe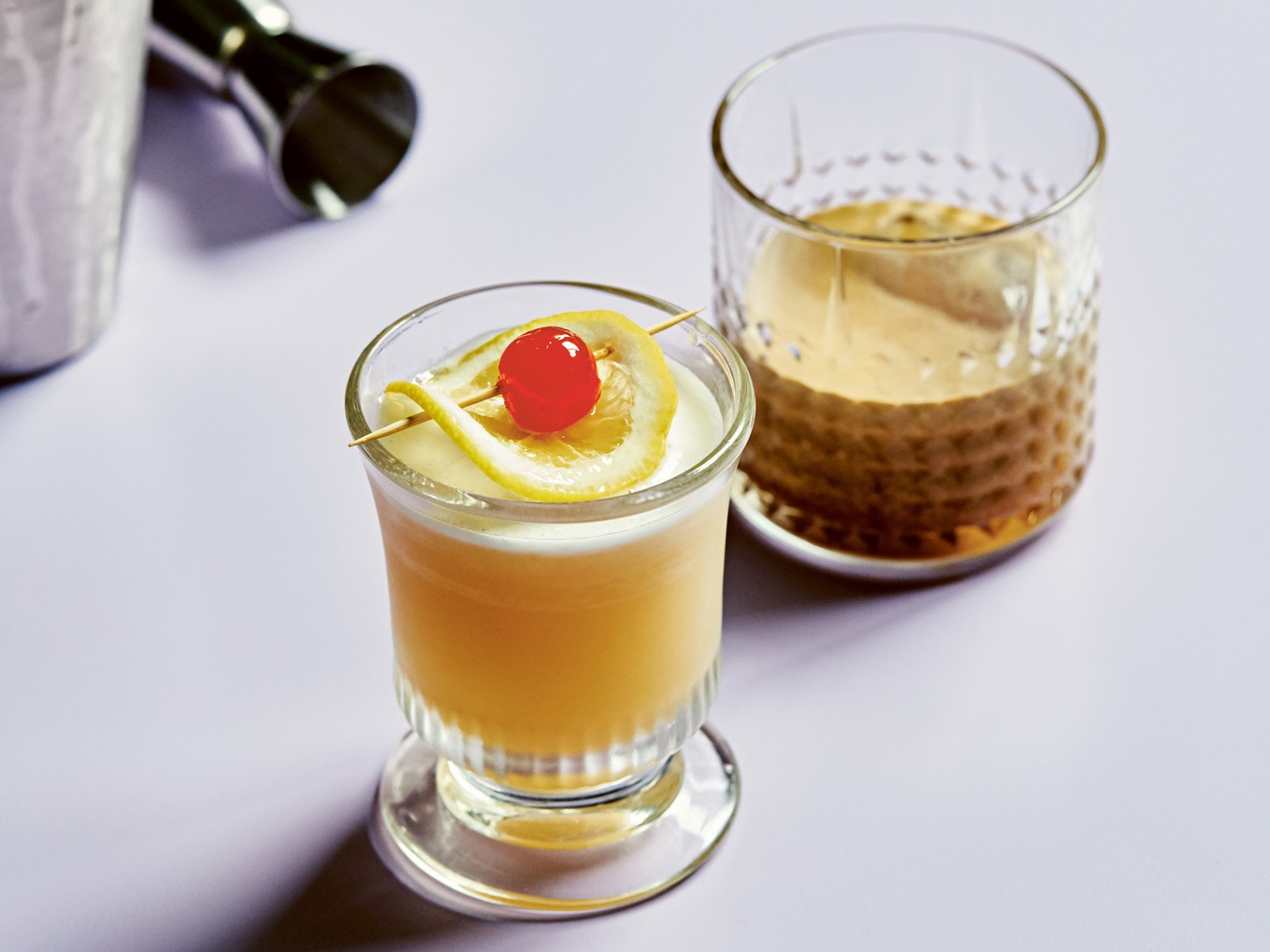 Leon Fast Vegan
6 Vegan Kahlua Cream Liqueur
Creamy cocktails aren't reserved for non-vegans. Whip up this tasty vegan Kahlua cream liqueur with a few tablespoons of coconut cream, a dash of vegan milk, and some vanilla extract. If you prefer to go alcohol-free, swap out the Kahlua for a totally sober version.
Get the recipe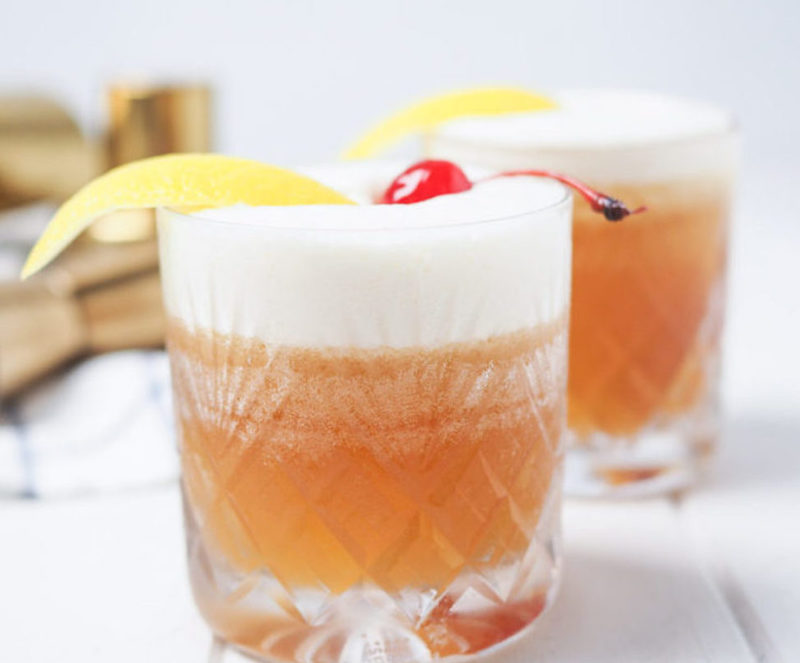 Like a Vegan
7 Amaretto Sour With Aquafaba
Like most sour cocktails, Amaretto Sour is usually served with egg white. But luckily aquafaba mimics this animal ingredient perfectly, and it's totally vegan (it's chickpea water!), so there's no need to miss out on this zesty beverage.
Get the recipe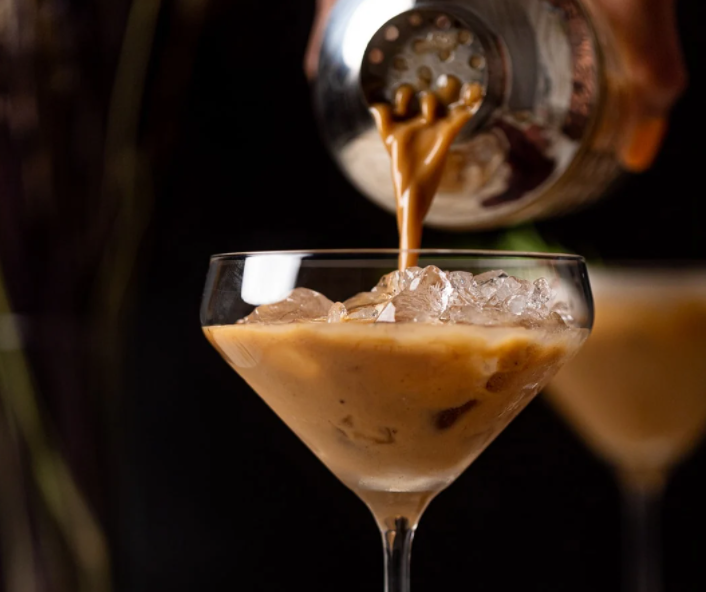 Shanika Graham-White
8 Espresso Martini Mocktail
Sure, a simple mug of coffee can give you a caffeine kick. But why settle for a cup of joe, when you could whip yourself up an espresso martini mocktail?! It's creamy, it's indulgent, and it's super easy to make, too.
Get the recipe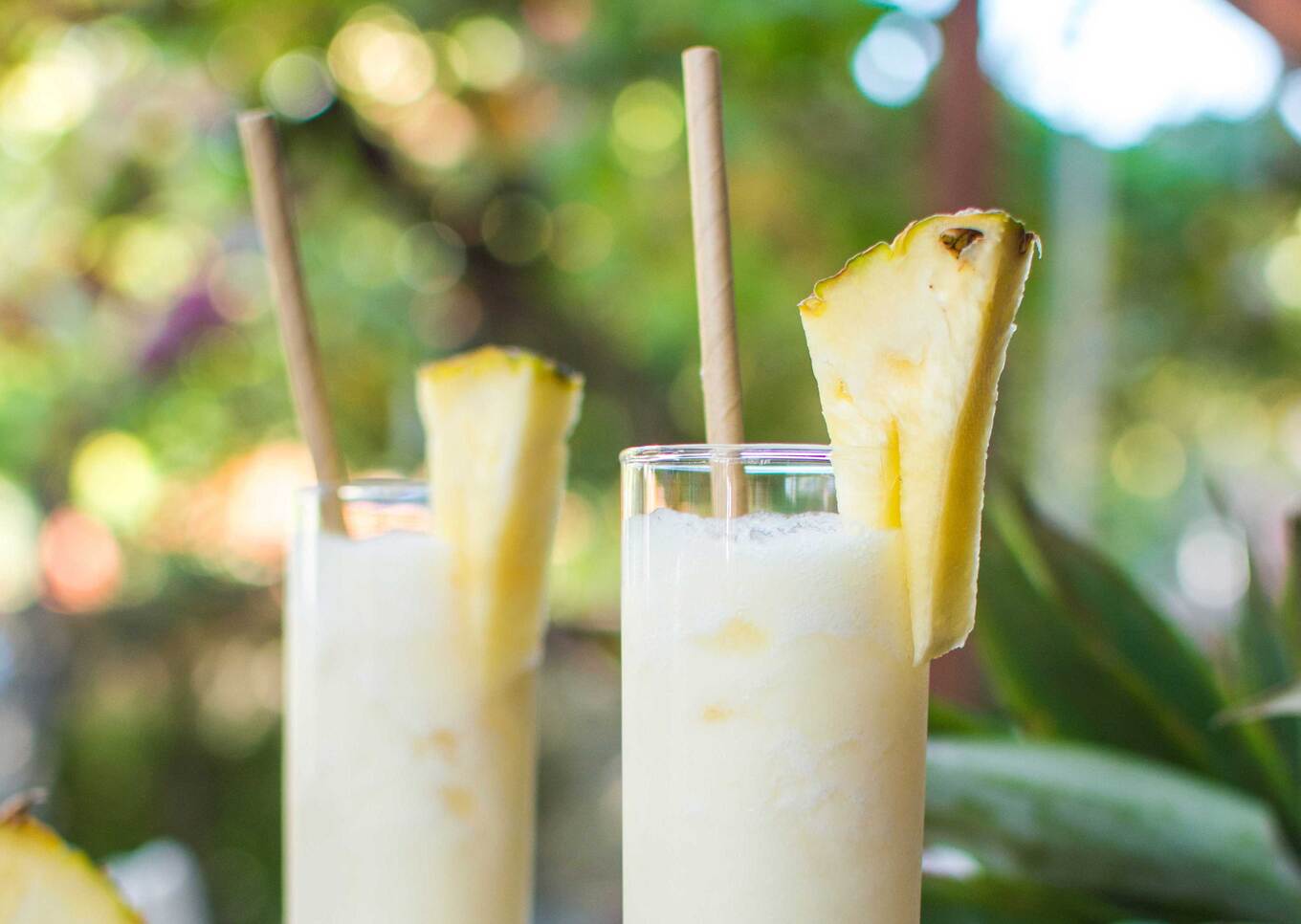 Zhoro Apostolov and Michelle Cehn
9 Piña Colada Mocktail
Sadly, we can't be on vacation all year round. But we can transport our tastebuds to the tropics by treating ourselves to this creamy vegan piña colada mocktail recipe. For added island vibes, add a mini umbrella.
Get the recipe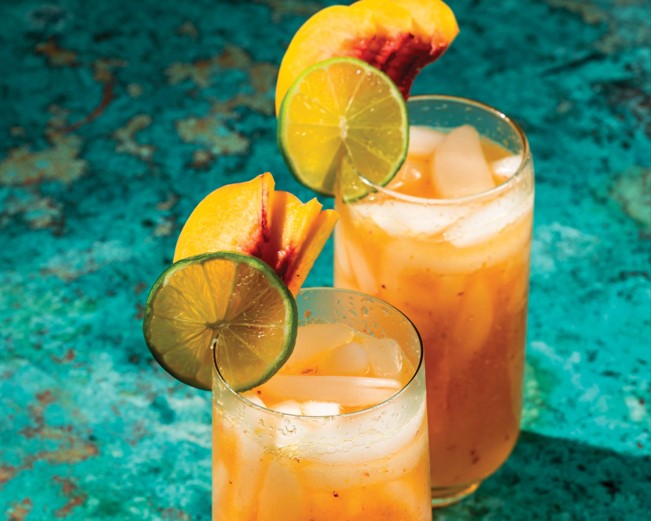 Candice Hutchings
10 Peachy Bourbon Moscow Mule
Traditionally, a Moscow mule features just three ingredients: vodka, ginger beer, and lime juice. But arguably, a splash of bourbon and some sweet peach juicy makes this classic cocktail even more delicious.
Get the recipe
For more vegan happy hour recipes, read: