Watermelon, popular as a summertime fruit because of its refreshing qualities, has been found to be a valuable addition to a healthy diet, according to recent research published in the journal Nutrients. The study highlights the positive impact of watermelon on nutrient intake and overall diet quality, particularly in children and adults.
The research, based on data from the National Health and Nutrition Examination Survey (NHANES), revealed that individuals who consumed watermelon had higher diet quality compared to non-consumers of the fruit.
The study found that both children and adults who included watermelon in their diets had increased intake of vital nutrients such as dietary fiber, magnesium, potassium, vitamin C, vitamin A, lycopene, and other carotenoids. Additionally, watermelon consumers had lower intakes of added sugars and total saturated fatty acids, further contributing to improved overall health.
Pexels
Kristen Fulgoni, a research analyst and author of the study, will present these findings at the upcoming Nutrition 2023 conference, hosted by the American Society for Nutrition, in Boston, MA this week.
Watermelon's role in heart health
In another study published in Nutrients, researchers at Louisiana State University conducted a randomized, double-blind, placebo-controlled crossover trial to examine the effects of watermelon juice supplementation on vascular function during hyperglycemia (high blood sugar). The study specifically focused on the potential benefits of two compounds found in watermelon, L-citrulline and L-arginine, on nitric oxide bioavailability and heart rate variability.
The study demonstrated that watermelon juice supplementation protected vascular function, contributing to improved cardiovascular health.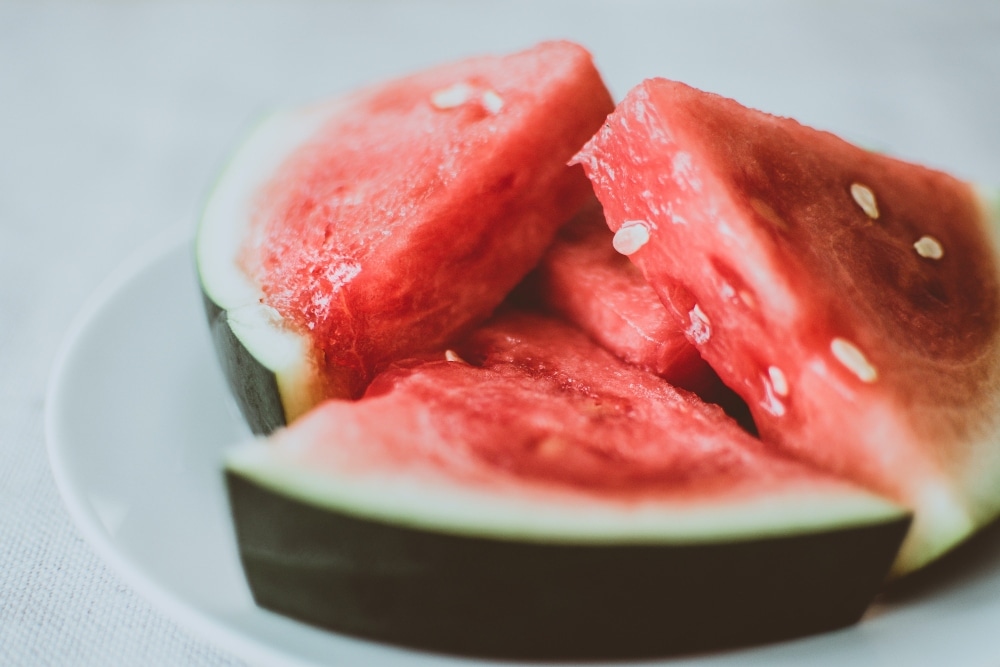 Pexels
This particular study had a small sample size but it adds to the growing body of evidence supporting the regular consumption of watermelon for cardio-metabolic health.
Notably, watermelon's high antioxidant content, along with its abundance of vitamin C and lycopene, may play a crucial role in reducing oxidative stress and preventing heart disease.
"We acknowledge that while the sample size was small (18 healthy young men and women) and more research is needed, this study adds to the current body of evidence supporting regular intake of watermelon for cardio-metabolic health," Jack Losso, PhD, professor at Louisiana State University's School of Nutrition and Food Sciences, said in a statement.
"In addition to L-citrulline and L-arginine, watermelon is a rich source of antioxidants, vitamin C and lycopene—all of which can help reduce oxidative stress and play a role in heart disease prevention," Losso said.
The Dietary Guidelines for Americans recommend a daily intake of 1.5 to 2.5 cups of fruit. However, current statistics show that both adults and children in the United States fall short of this target, consuming only half the recommended amount.
With its impressive nutrient profile, including 25 percent of the daily value of vitamin C and 92 percent water content, watermelon is an excellent choice to bridge this nutritional gap. Moreover, a two-cup serving of watermelon contains just 80 calories, making it a healthy and hydrating option.
Notably, thanks to the diverse climates that enable watermelon production year-round, this nutrient-rich fruit can be enjoyed at any time. The recent nutrition research serves as a reminder to incorporate watermelon into a balanced diet, regardless of the season.
The health benefits of fruit
In addition to watermelon, many studies have researched the benefits of consuming fruit on human health. One study published in the journal Fertility and Sterility earlier this year found that a diet consisting of abundant fruits is associated with a 61 percent lower risk of miscarriage. Another study published in the American Academy of Neurology's journal, Neurology, found that antioxidants in fruit and vegetables could reduce the rate of memory decline.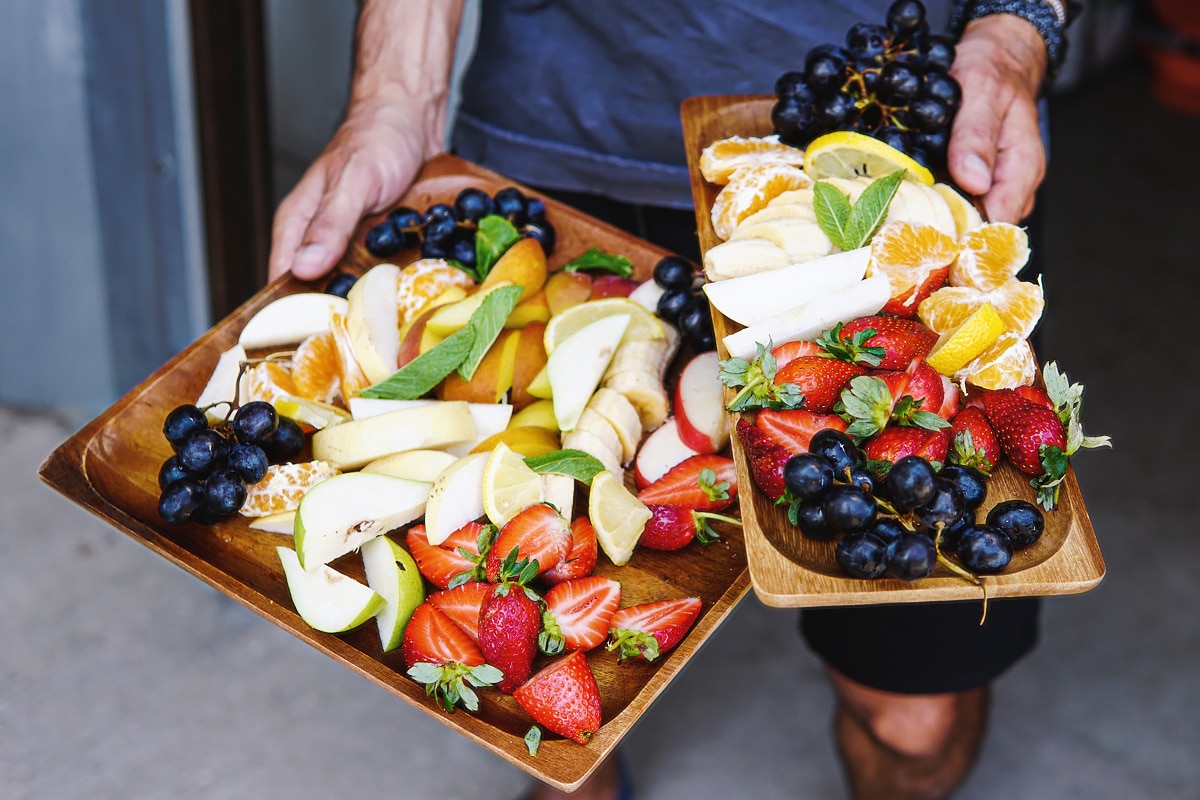 Unsplash
"Something as simple as eating more fruits and vegetables and drinking more tea is an easy way for people to take an active role in maintaining their brain health," this study's author Thomas M. Holland, MD, MS of Chicago's Rush University Medical Center, said in a statement.
Additionally, another study found that consuming strawberries might help improve heart health in a number of ways, such as improving endothelial function and blood pressure in people with high cholesterol.
"The Global Burden of Disease (GBD) study showed that a diet low in fruit is among the top three risk factors for cardiovascular disease and diabetes," Britt Burton-Freeman, PhD, professor at the Illinois Institute of Technology and BHBS Heart and Healthy Aging Session Chair, said in a statement.
"To address the 'fruit gap' we need to increase the amount of total fruit consumed as well as the diversity of fruit in the diet," Burton-Freeman said. "Accumulating evidence in cardiometabolic health suggests that as little as one cup of strawberries per day may show beneficial effects."
For the latest vegan news, read: