JB Blair, assistant coach of NBA team Washington Wizards, is not your typical vegan. Towering at 6 feet 10 inches and weighing 255 pounds, Blair defies common stereotypes about vegans and athleticism. And he doesn't shy away from helping others in the NBA understand the benefits of this lifestyle.
Blair went vegetarian during his last year at the University of Arizona, where he played four seasons of college basketball with the Arizona Wildcats. In college, the athlete survived on budget-friendly meals made with potatoes, ramen, rice, and bananas.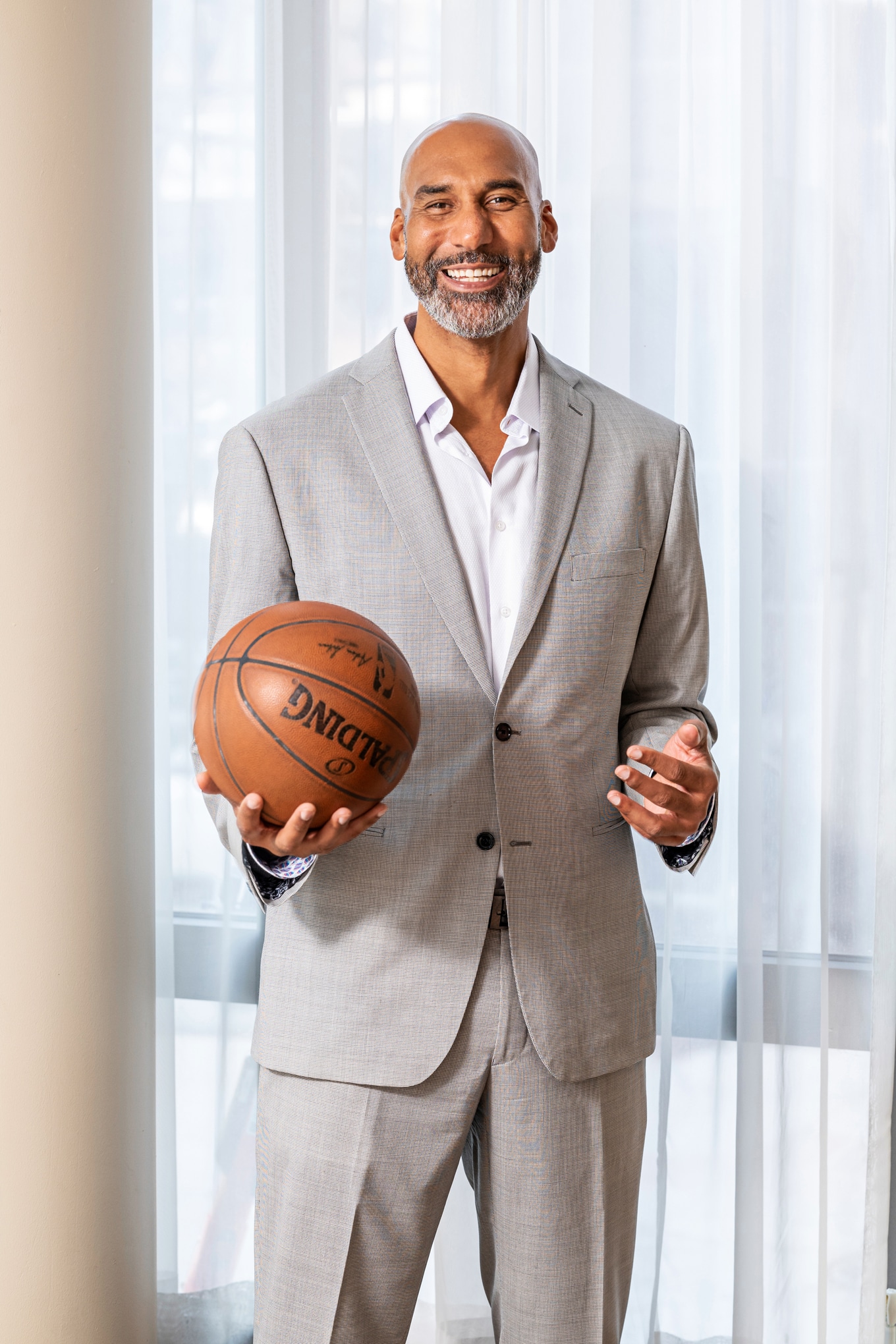 Scott Suchman
"Honestly, my body responded wonderfully," Blair tells VegNews. "I felt better. I had more energy. I lost a lot of the weight that I'd been carrying for quite some time and I just stuck with it."
Over the next 13 years, his professional basketball career would take him around the world, with both the Harlem Globetrotters and on teams in Europe.
"I went through my whole professional playing career, more or less, [being] vegetarian that entire time," he says.
After toggling between vegetarian and pescatarian diets, Blair was inspired to go vegan by his then-girlfriend who informed him of a YouTube documentary she saw that exposed the cruelty of the animal agriculture industry.
Now, nearly nine years into the switch, the 49-year-old athlete says that going vegan has done so much more than improve his physical health; it catalyzed a shift in consciousness.
"Mentally, I have clear thinking and focus," he says. "And, I truly do believe that the discipline it takes to follow a plant-based diet bleeds over to other aspects of your life, as well."
"Conscious eating leads to conscious living and that is truly what happened," he says.
Plant-based interest grows in the NBA
While meat-heavy diets were once thought of as essential for fueling athletes, there's a clear uptick in interest regarding plant-based diets within the league, the coach says.
That's because much has changed in recent years in the plant-based food industry, which now produces exciting foods that easily swap for their animal-derived counterparts.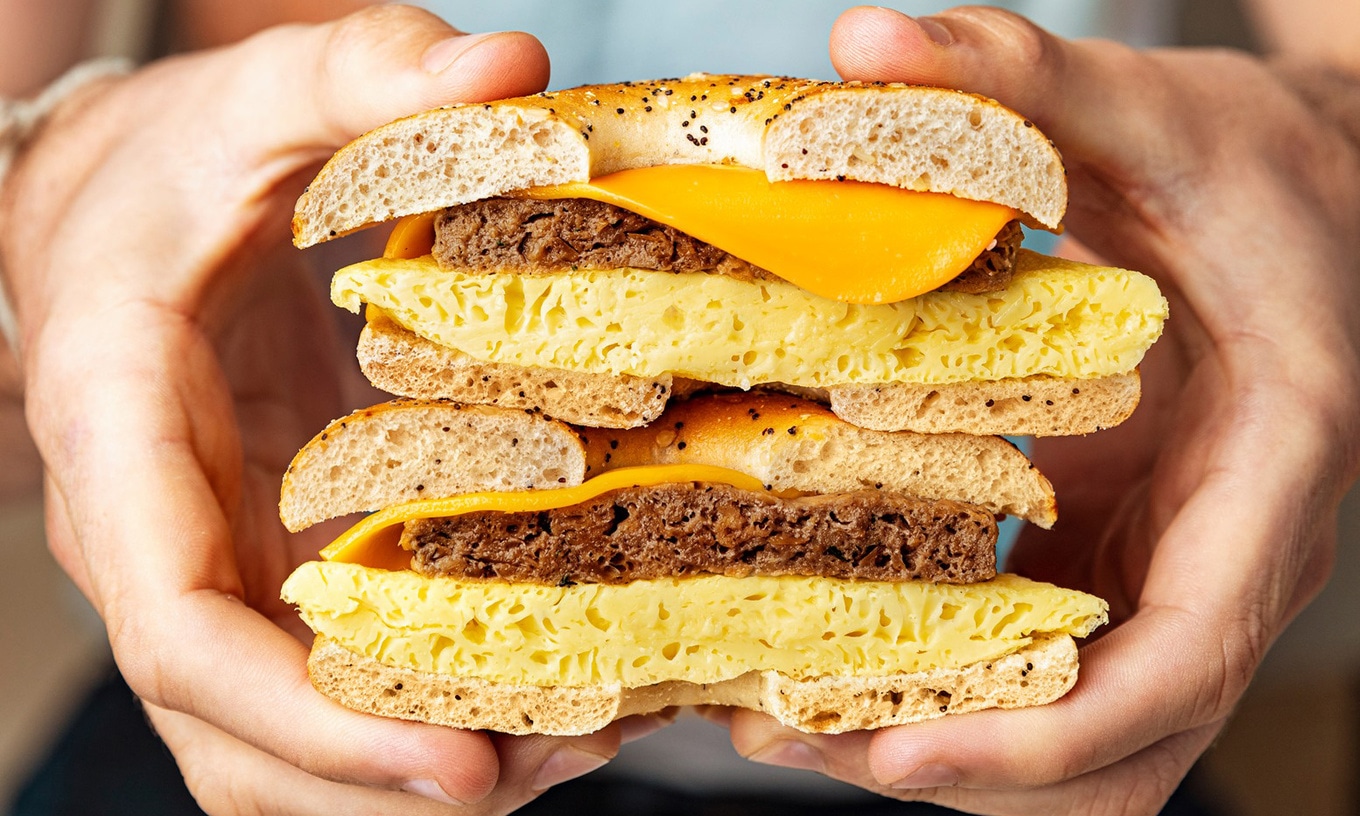 Eat Just
"There are players who I've taken out to eat with me to my places, and they're in the middle of eating something and they say, 'This is amazing. This is vegan? … Oh, I can do vegan, then,'" Blair says.
"And I go, 'See, it's not what you imagined,'" he says. "It's not all salad and tofu."
The coach notes that players like Jarred Vanderbilt (of the Los Angeles Lakers) and Kentavious Caldwell-Pope (of the 2023 champion team Denver Nuggets) have expressed interest in trying vegan options.
For the coach, the openness to at least try vegan options signifies a significant step forward from his first venture into veganism nearly nine years ago, when understanding of the physical and mental benefits of a plant-based diet, particularly in athletics, was limited.
One example of the shift? When he began his coaching career, post-game nutrition rarely included plant-based options. "Now, we always have the plant-based protein available as well as the whey, whether it's in the premixed drinks, the powder form, or when we're building smoothies to give guys after the game," Blair says.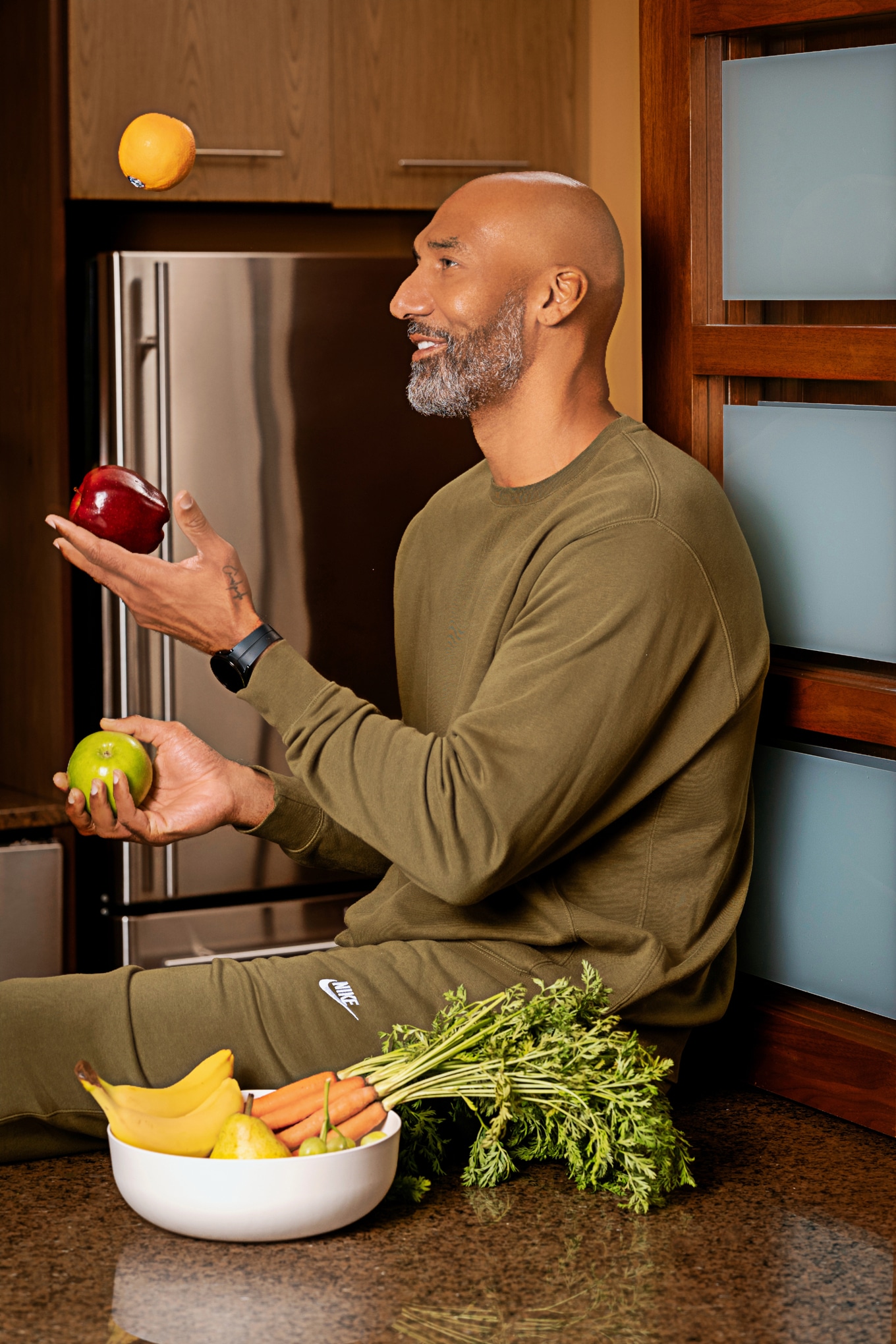 Scott Suchman
One major move that sent a ripple through the NBA was in 2019, when superstar Chris Paul went vegan, a decision Blair witnessed firsthand as they were both with the Houston Rockets at the time.
"I was so happy he did it because to have a player of that magnitude make that decision, it starts to open the eyes of players around him," Blair says. "And also, it made teams aware that they needed to make modifications for those players."
"There's always some vegan options available now and it makes such a difference for people to try it," he says.
NBA cities with great vegan food
For players and coaches who want to try vegan food, these days, they are replete with choices. And Blair is a virtual directory of vegan options in NBA cities.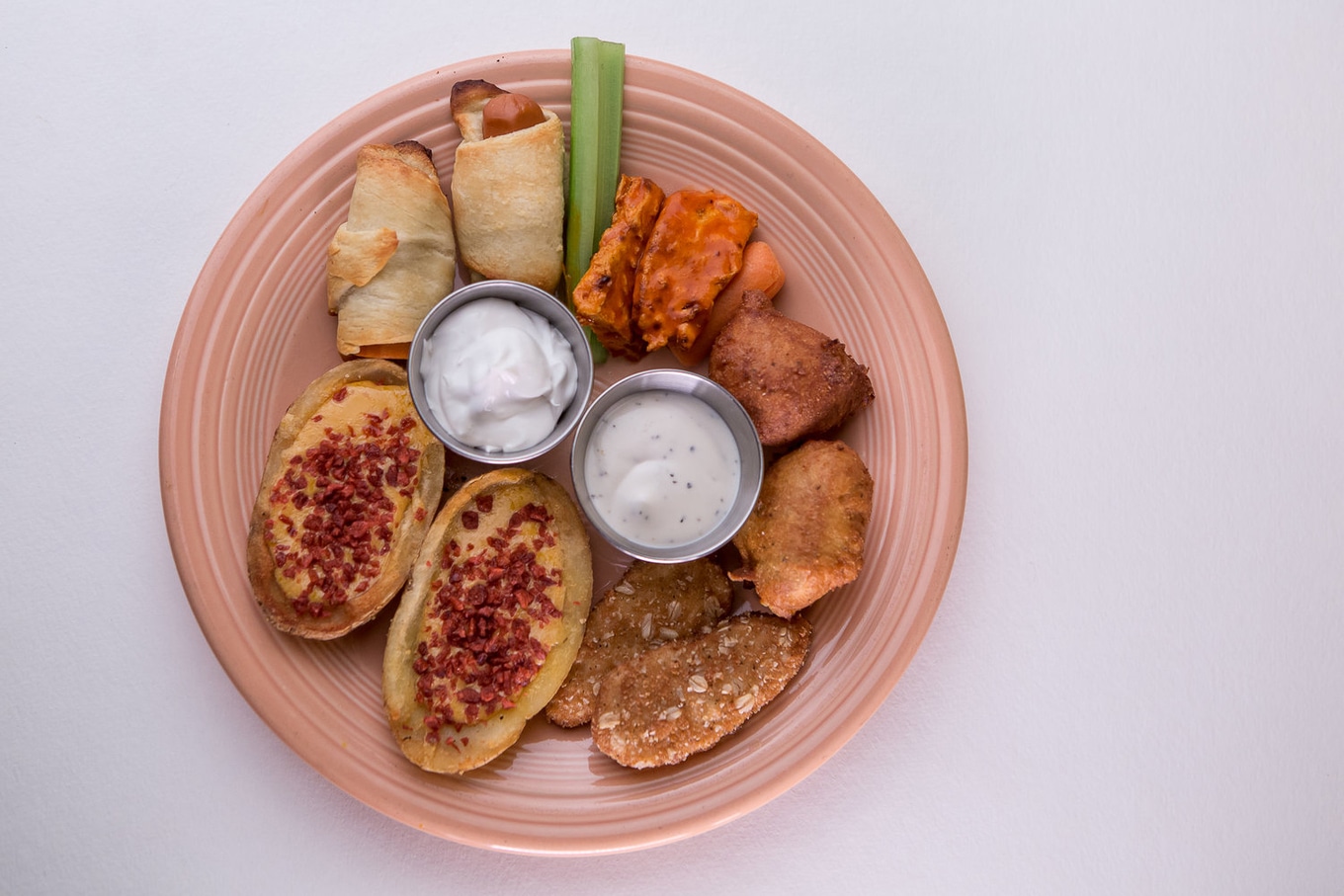 Imagine Vegan Cafe
In Memphis, TN, he's a fan of Imagine Vegan Cafe and in Milwaukee, MN, he often stops at On the Bus—and swears that the best vegan chocolate chip cookie lives right across from the eatery in the same food hall.
He particularly enjoys the challenge of discovering new restaurants and dishes, even in cities where plant-based options are less well-known. Salt Lake City, he says, has an incredible vegan scene, as does his NBA team's home base of Washington, DC, where vegan fast-food chain PLNT Burger can be found inside many Whole Foods Market locations.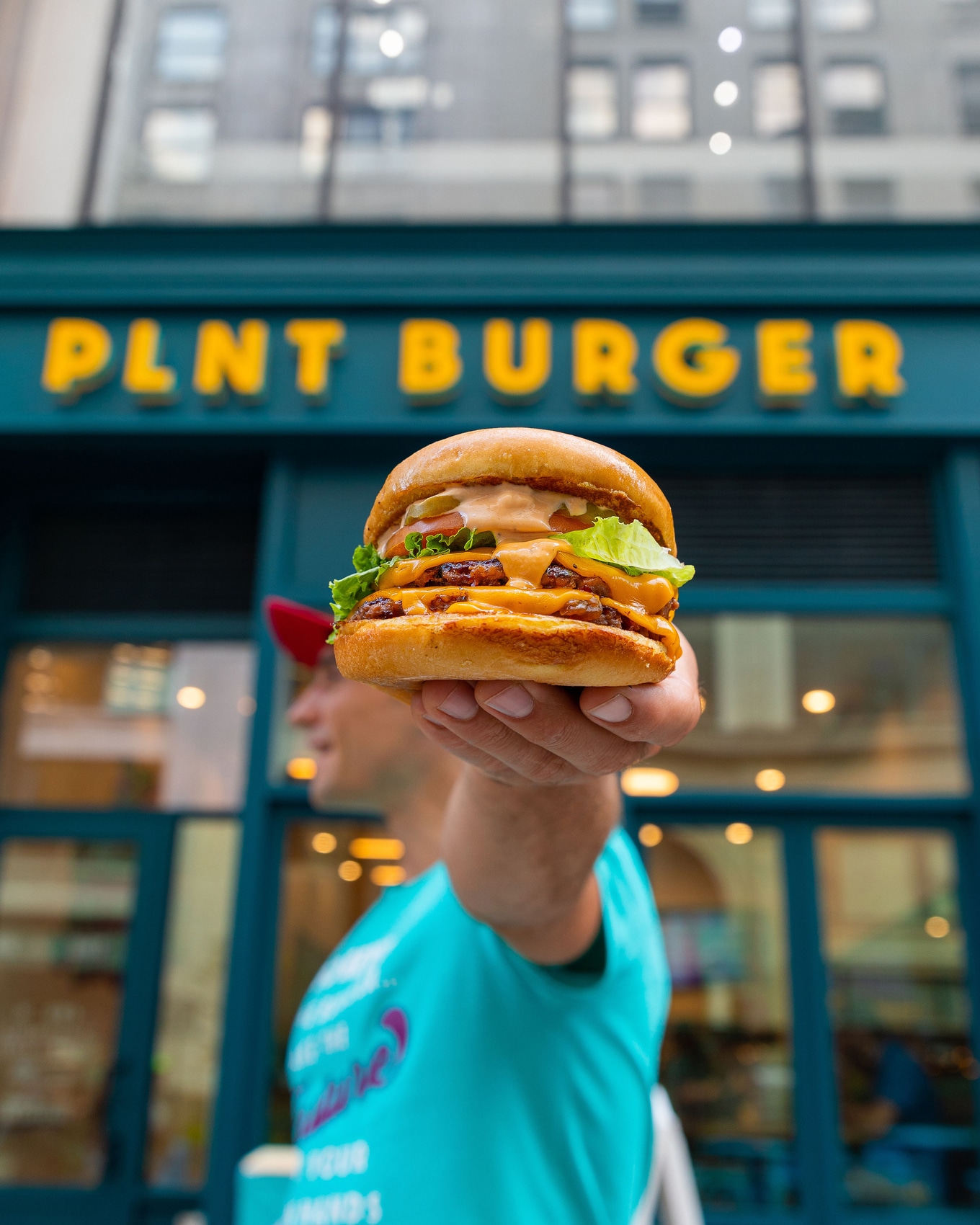 Evangeline Pergantis
However, Blair admits to the challenge of balancing the desire to explore new places with the pull of old favorites, especially given the limited opportunities for travel within the league schedule.
JB Blair's vegan coaching principles
Initially attracted to a plant-based diet for its health benefits, Blair—a connoisseur of classic vegan snacks such as Oreos and Sour Patch Kids—argues that his ethical choices have "so much outweighed the health benefits."
The idea that a meal is not worth taking a life has become his guiding principle, a shift that permeates his lifestyle and professional commitments.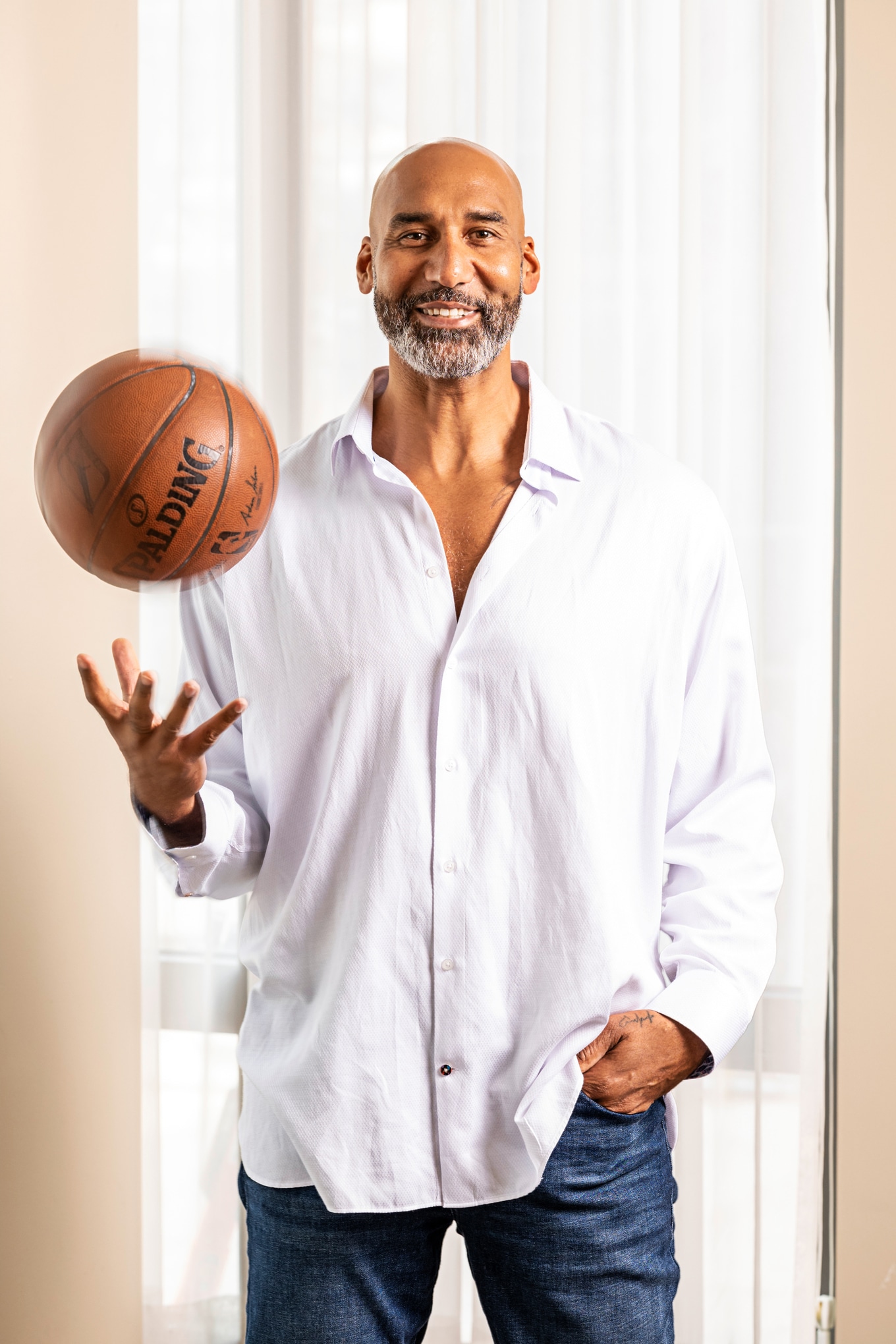 Scott Suchman
A head coach once called Blair a "militant vegan," a title he proudly accepts as a sign that his advocacy is having an impact. In fact, Blair just returned from Basketball Without Borders, a training camp in Europe, where another NBA coach turned to him for advice.
"I'm proud to say, he started a plant-based diet while we were there," Blair beams. "And I told him, 'I have a restaurant in every NBA city. If you don't know where to go, you call me and I'll tell you.'"
When it comes to coaching, he teaches players the significance of teamwork and self-sacrifice, core principles he believes are intrinsically linked to his plant-based choices.
"That's what I try to teach my players. That what we're doing is greater than ourselves," Blair says. "And any accomplishments that we may have as a team, it's because we sacrifice the best parts of ourselves for that. And I think that my vegan diet, my plant-based choices, are a true testament to that."
Leaving a plant-based legacy
As Blair looks toward the next season and year, the coach is less concerned with the score sheet and more focused on how he can inspire and support the people around him. His ultimate aim is to become a stronger ambassador for a plant-based lifestyle, both on and off the court.
"Life's wins and losses are much greater than what we do on the basketball court," Blair says. "If I can impact people's lives by what I do, with my job, then I'm always winning."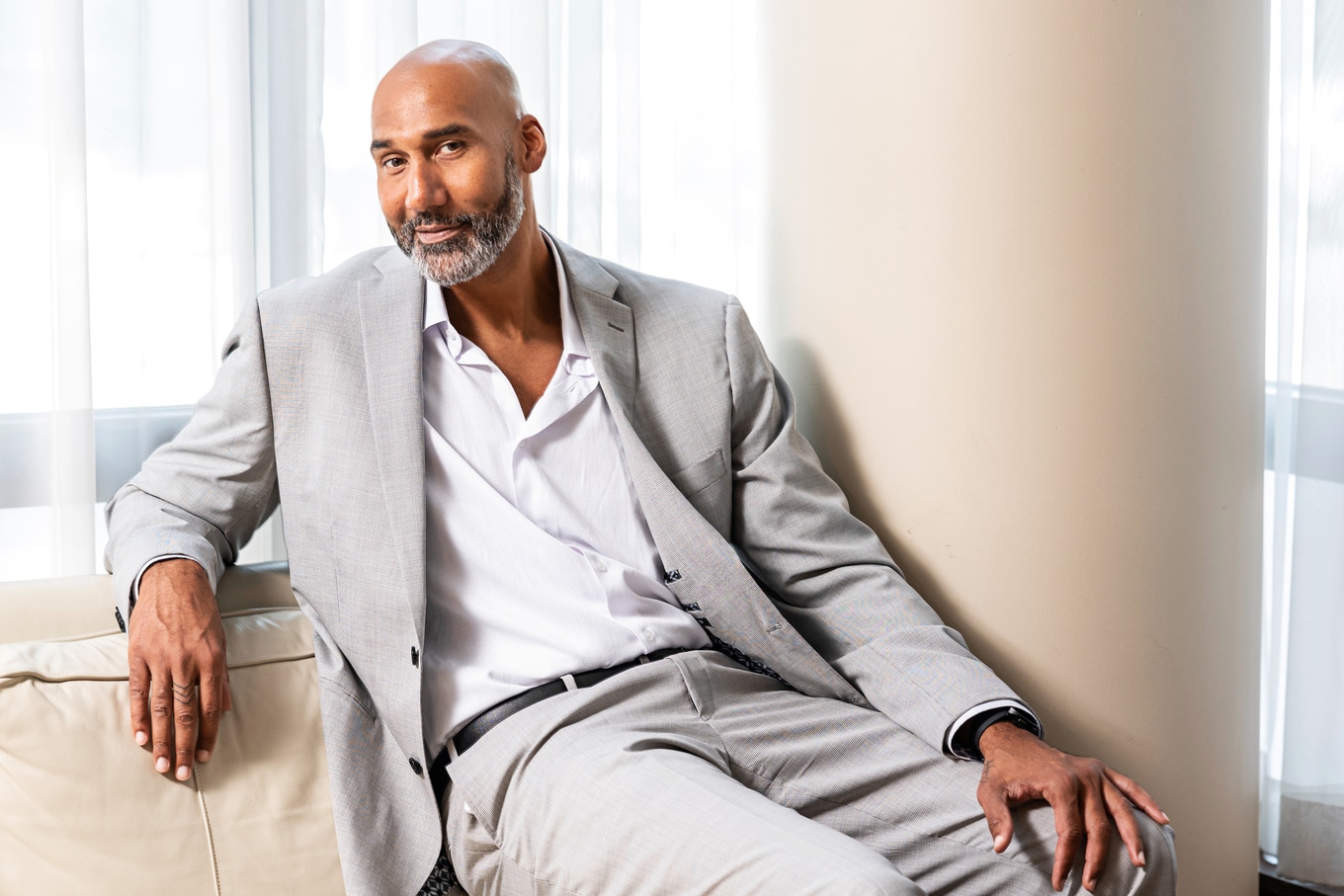 Scott Suchman
Blair's decision to go vegan was a wake-up call for him about the ways his dietary habits were previously at the mercy of the creative marketing of animal products. "A dead cow is not a hamburger. It's a dead cow. A nugget is not a nugget. That is a piece of chicken flesh," he says.
"There are so many things that we as consumers have just absorbed and really allowed ourselves to be manipulated. That's the one reason, on top of everything else, that means I will never go back to meat-eating just because I can't let them win on me," he says.
In these nine years, Blair's proactive advocacy has made it easier for players and coaches to opt for vegan choices, which he also attributes to improved marketing strategies and broader cultural shifts around plant-based diets.
"I really do believe that my dietary choices—how I'm always thinking about how it's greater than myself—is what coaching is all about," Blair says. "It's about what being on an NBA team is all about."
For the latest vegan news, read: