NBA star Chris Paul has accomplished quite a lot in his career as a professional basketball player. In the last two decades, Paul has played on 10 NBA All-Star teams and two Olympic gold medals. And at age 38, Paul is still going strong.
One secret to his longevity is his plant-based diet, which the NBA star has credited for keeping him on top of his game.
Off the court, Paul likes to support plant-based companies to help others make the transition. Most recently, Paul joined Wicked Kitchen as an investor to support its mission of making vegan food widely available.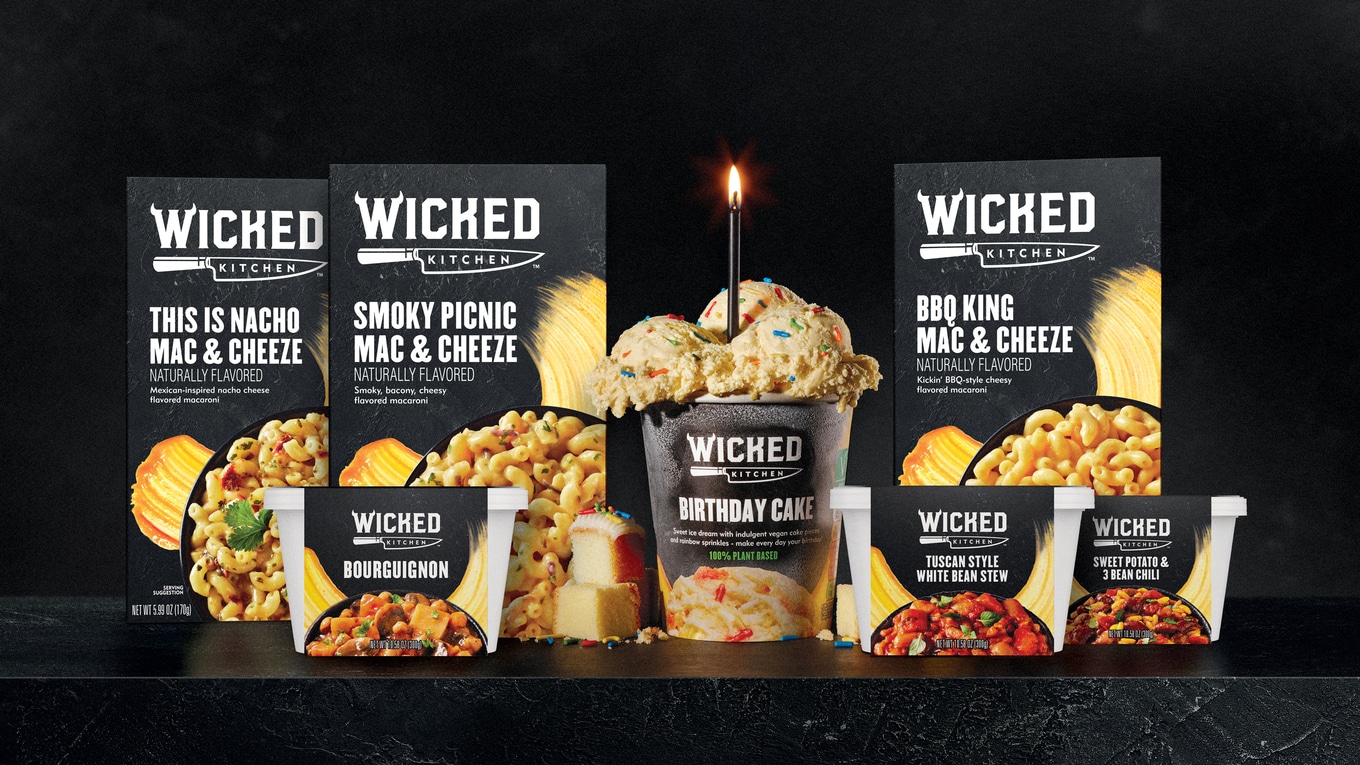 Wicked Kitchen
Created by chef brothers Derek Sarno and Chad Sarno, Wicked Kitchen offers the largest variety of chef-crafted, vegan consumer packaged goods in the industry. With more than 40 products in the United States and more than 150 in the United Kingdom, its offerings span meal solutions such as frozen entrées, handcrafted pizzas, and unique ice creams.
"It's really exciting to have more and more influential and inspiring people choosing to eat plant-based," Pete Speranza, CEO of Wicked Kitchen, said in a statement. "By working together, we can continue to make massive change."
Chris Paul's plant-based journey (and love of vegan snacks)
Paul decided to go vegan in 2019 and has not looked back since. In addition to Wicked Kitchen, within the last four years, the North Carolina-born athlete has supported a number of vegan brands, including Beyond Meat, Eat Just (which makes Just Egg), and Koia.
In 2021, Black-owned vegan cheese brand Misha's raised $3 million in a seed investment round that included Paul and Marcy Venture Partners (a fund co-founded by music mogul Jay-Z).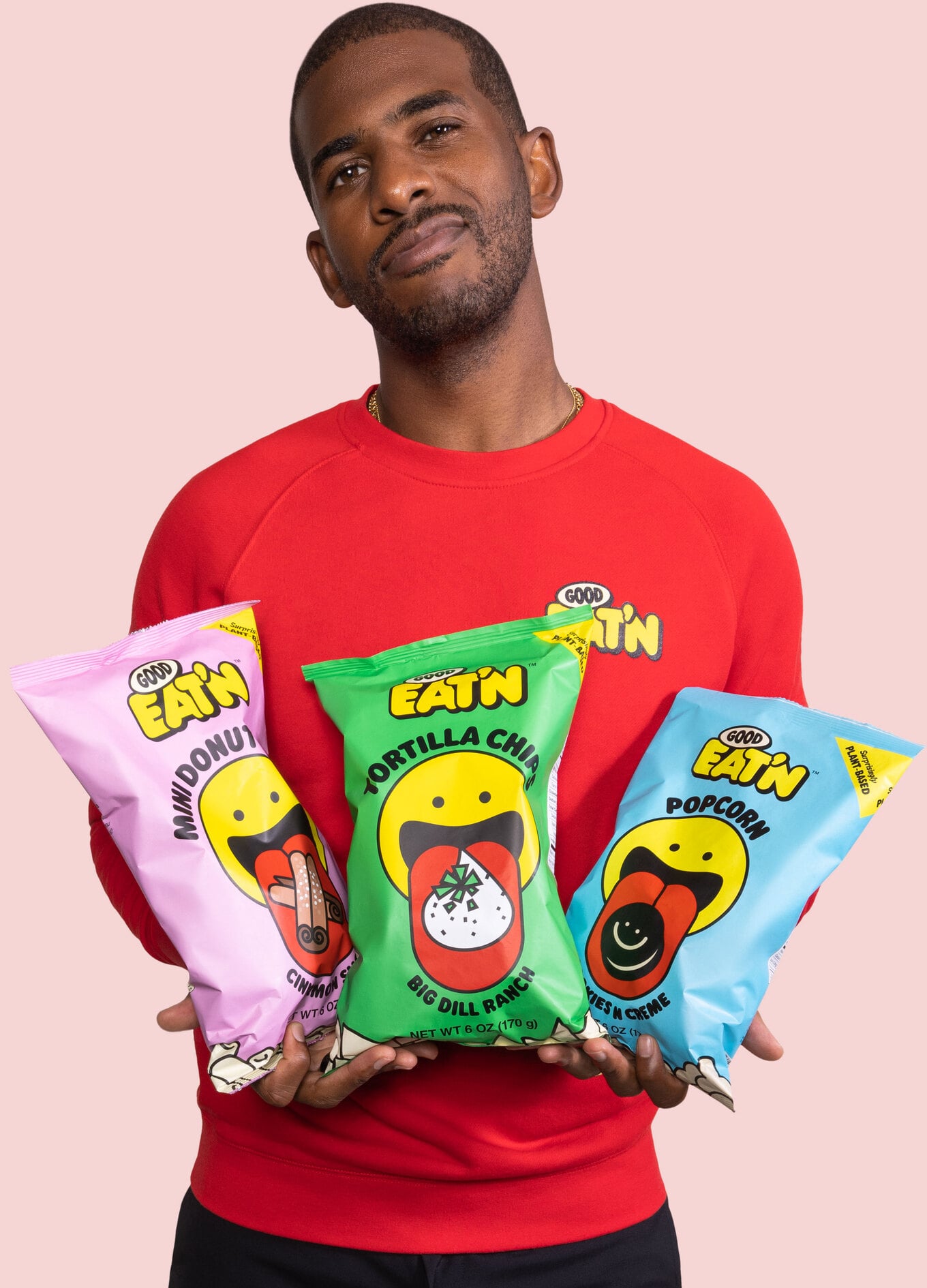 Last year, Paul figured out how to keep his lifelong love of snacks intact by launching his own brand Good Eat'n. Available exclusively through delivery platform GoPuff, the vegan snack brand is built around nostalgic flavors and offers seven sweet and savory snacks from popcorn to tortilla chips to porkless rinds.
"Cool Ranch Doritos was my thing. That was my snack at school or at lunch time or during the summer. Or when I was playing on travel teams," Paul previously told VegNews during a press conference. "And so now, to have our flavor that gives you that same nostalgia but you know that it's plant-based has been the coolest thing."
And if winning championships and investing in a vegan food future is not enough, this month, Paul released a new book, Sixty-One, dedicated to his late grandfather. In the memoir, Paul shares his biggest life lessons, some of which he learned after going vegan.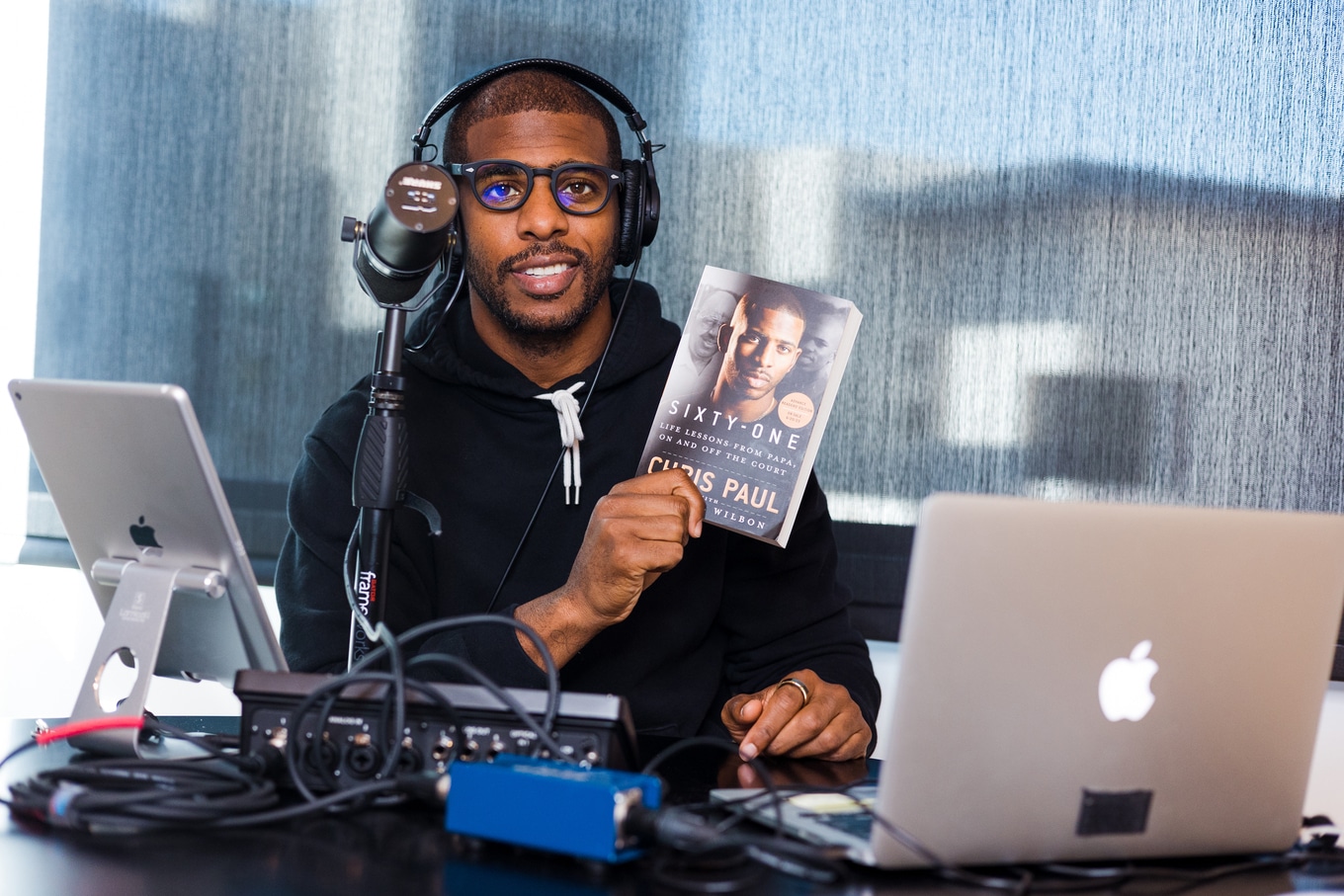 Chris Paul
To celebrate Paul's book and involvement in Wicked, the company is giving away five autographed copies of Sixty-One through an Instagram giveaway.
Wicked Kitchen gains momentum
Paul previously invested in Current Foods, a plant-based seafood company that Wicked acquired in May.
"We're able to put the Current Foods brand in the best possible spot to thrive and as a versatile multi-category brand, Wicked Kitchen is the home to do that," Speranza said in a statement at the time.
This was Wicked's second acquisition in the vegan seafood space after it added Good Catch—also founded by the Sarno brothers—to its portfolio last fall.
These acquisitions and Paul's involvement come at a time when Wicked is in the midst of a global expansion, partnering with major retailers in Thailand and the UK while introducing new products in US stores and foodservice providers.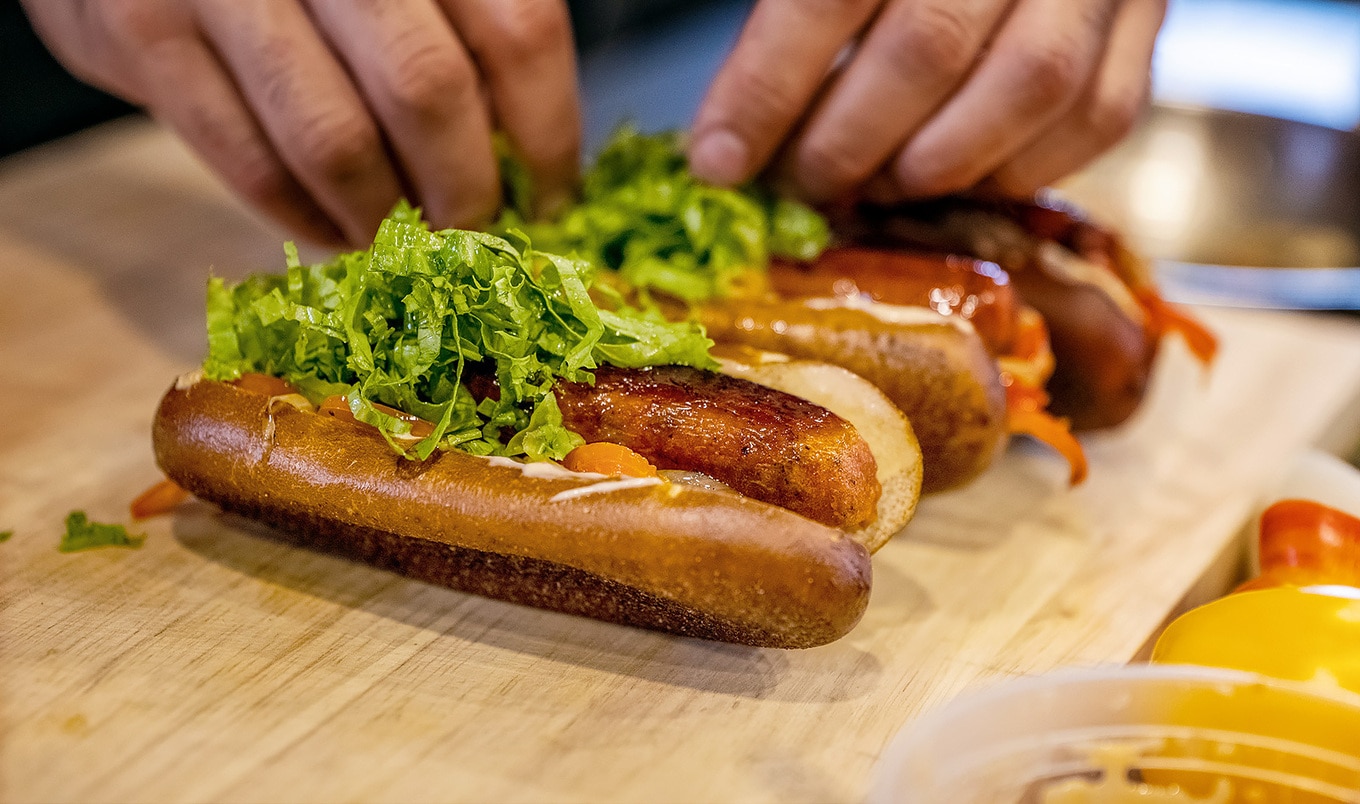 Wicked Kitchen
Last year, the company opened a vegan concession stand and ice cream cart at the Target Center in Minneapolis thanks to a partnership with NBA team Minnesota Timberwolves.
Wicked is also working with its partner ASL Global, a global leader in producing entertainment experiences, that can put its vegan food on the menu at 350 event venues.
Paul is the latest celebrity investor in Wicked, which raised $20 million last year to fund its expansion with help from actor Woody Harrelson. Other investors include media personality Paris Hilton, actor and musician Lance Bass, and actress and activist Shailene Woodley.
"With investors such as Chris Paul, our momentum as a global-impact brand is undeniable and we are uniquely positioned as more consumers and top performers are recognizing the difference plant-based eating can have on their health and wellness," Speranza said.
"This helps make the demand for chef-crafted, crave-able plant-based foods unstoppable," he said.
For the latest vegan news, read:
Editor's note: this article has been updated for accuracy