A vegan concession stand is now serving craveable plant-based options at Target Center in Minneapolis thanks to a partnership between NBA team Minnesota Timberwolves and vegan food company Wicked Kitchen.
"Wicked Kitchen is a wonderful addition to our concession lineup at Target Center, providing delicious and approachable plant-based options for our fans," Ryan Tanke, Chief Operating Officer for the Minnesota Timberwolves and Lynx, said in a statement. "A gourmet and chef-driven offering, there is something for everyone from Wicked's sandwiches to ice cream. We are so excited to introduce Wicked Kitchen to Timberwolves fans this season."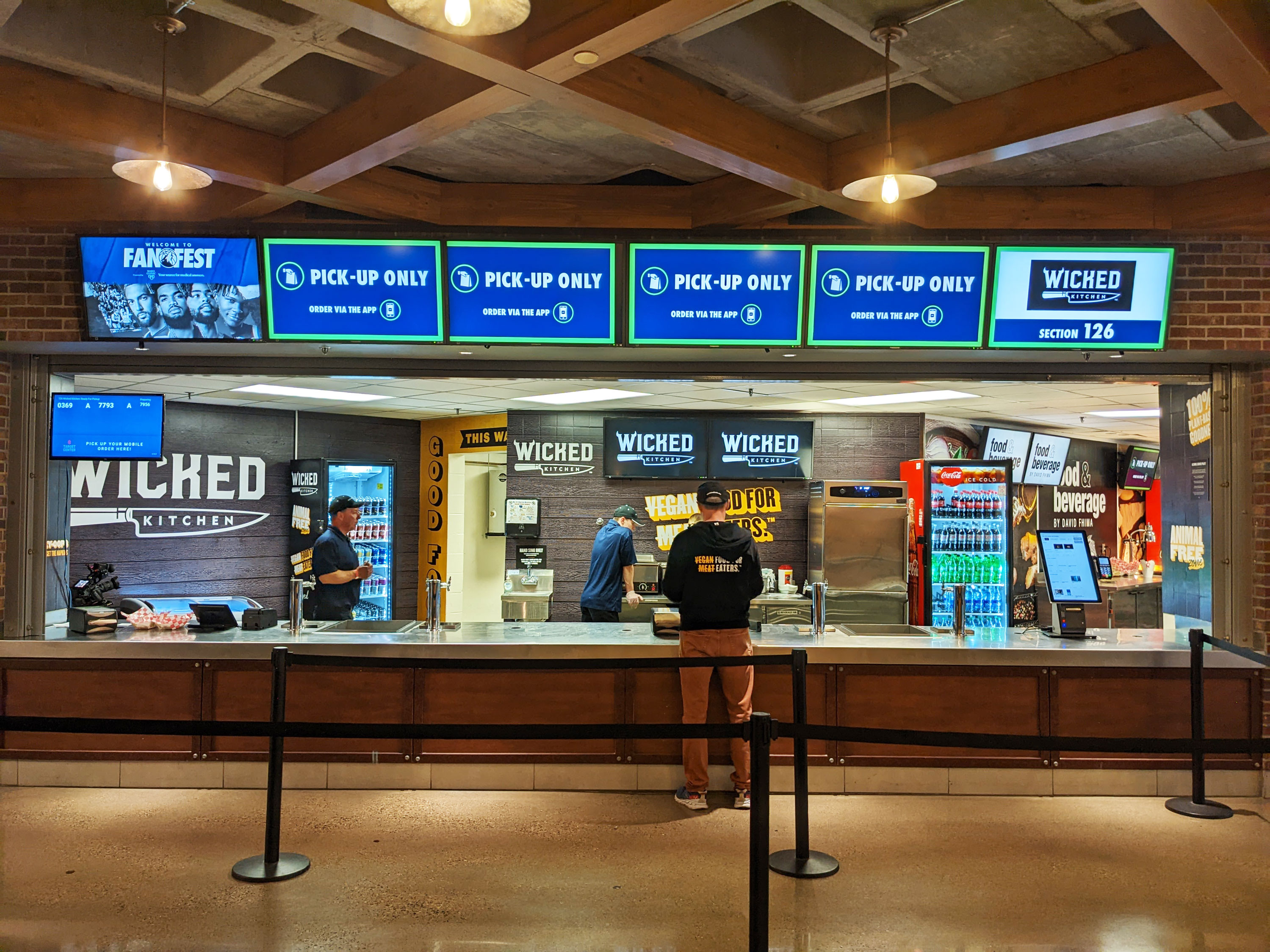 Wicked Kitchen
The new vegan concession stand, according to Wicked Kitchen CEO Pete Speranza, capitalizes on the momentum building within the sports industry to offer more plant-based options to both meet demand for animal-free foods and improve carbon footprints at stadiums.
"It's an honor to provide our hometown team with a Wicked experience that fans will love and crave," Speranza said in a statement. "We know our foods will quickly be fan favorites and on par with the amazing team this year. More and more players are moving to eating plant-based, and we want to give the fans the same opportunity."
First vegan food stand at Target Center
Minneapolis' Target Field—home of MLB team Minnesota Twins— has had vegan concession options for some time thanks to local vegan company The Herbivorous Butcher, the first vegan butcher shop in the US.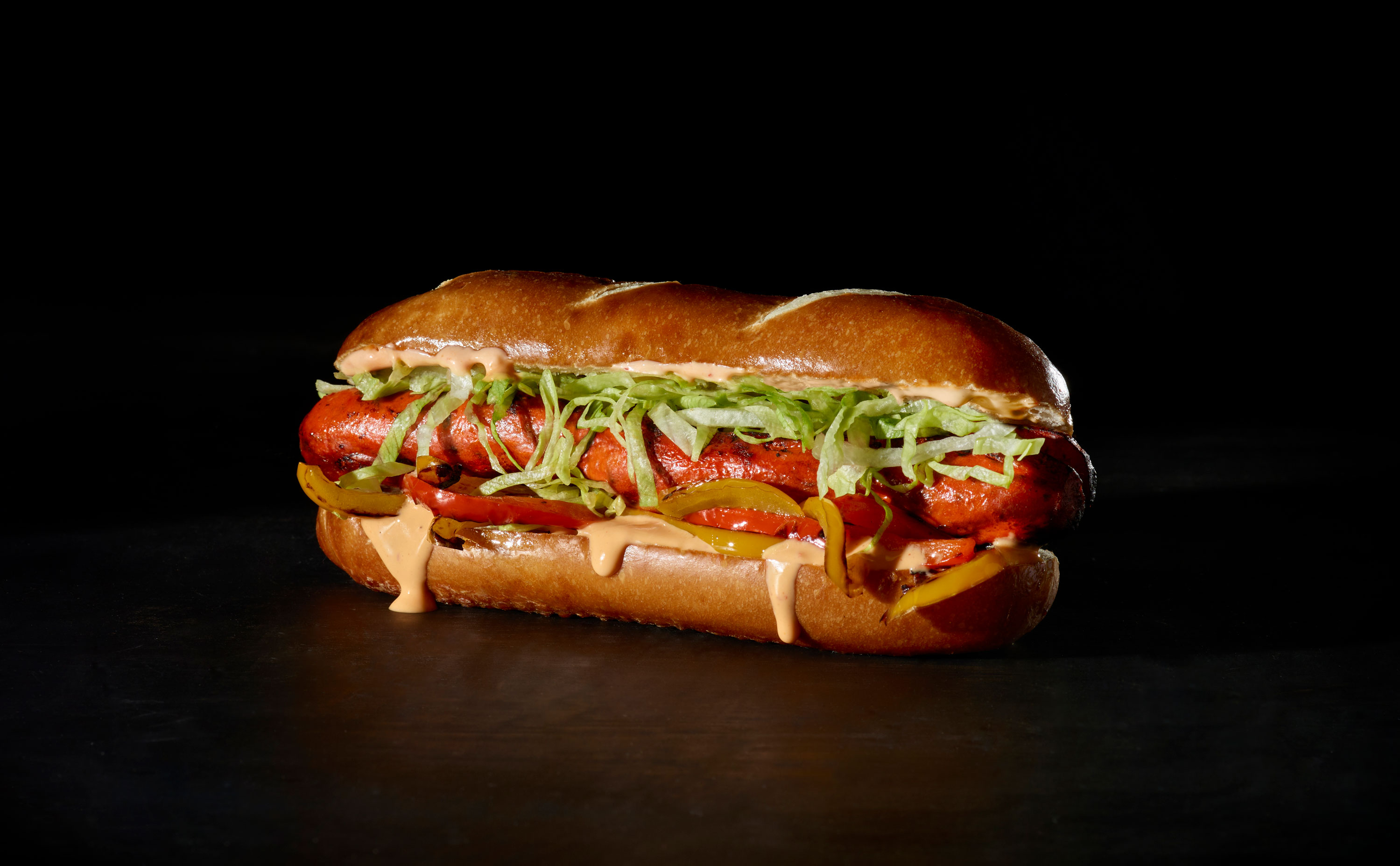 Wicked Kitchen
Now, it's time for Target Center to bring vegan food to basketball fans. So, what's on the menu? Guests can choose from three different sandwich options: Grilled Chorizo Brat (bratwurst served with spicy harissa mayo, sautéed peppers, and onions, topped with shaved lettuce on a sub roll); Jalapeño Gouda Burger (made with jalapeño patty, melted vegan gouda cheese, lettuce, vine-ripened tomato, sliced onion, and topped with zesty Wicked burger sauce); and Meatball Sub (Italian seasoned meatballs drenched in Nana's red sauce and topped with vegan parmesan on a garlic-butter sub roll).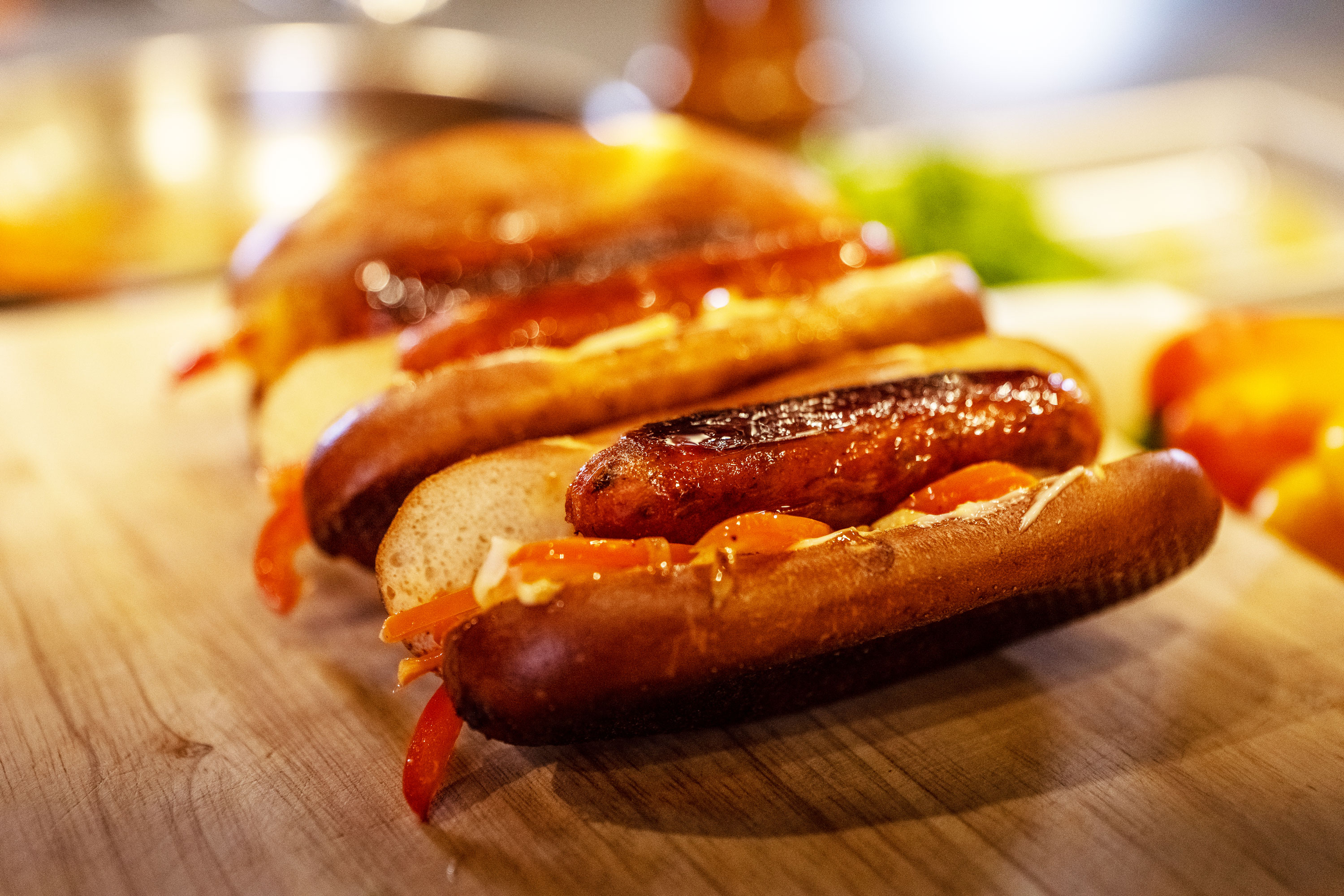 Wicked Kitchen
Wicked Kitchen was developed with a culinary forward approach by chef brothers Chad and Derek Sarno. With the concession menu, Chad Sarno wanted to create out-of-the-box options to give basketball fans something to be truly excited about.
"With this menu, we pushed the boundaries of traditional game day favorites for bold-flavored offerings that are good for the planet and free from animals," Chad Sarno, said in a statement.
"We are offering the best sporting arena concession items in the country and upping the game with additions such as our harissa mayo on bratwurst, our secret sauce and gouda on the burger, and our Nana's red sauce to our meatball sub, all vegan," Chad Sarno said.
In addition to the concession, Wicked Kitchen will operate an ice cream cart at Target Center offering its unique vegan ice cream novelties (made from a base of lupini beans) in three options: Berry White Stick (vanilla ice cream with raspberry swirl dipped in white vegan chocolate); Chocolate & Almond Stick (vanilla ice cream with toasted almond dipped in vegan milk chocolate); and Chocolate & Red Berry Cone (chocolate ice cream, red berry sauce, and chocolate chips in a gluten-free cone).
Wicked Kitchen's ice creams will be available for purchase at other locations throughout the Target Center.
Wicked Kitchen builds vegan food empire
Wicked Kitchen got its start in the United Kingdom, where Derek Sarno developed the vegan brand together with major retailer Tesco, where he works as Executive Chef and Director of Plant-Based Innovation.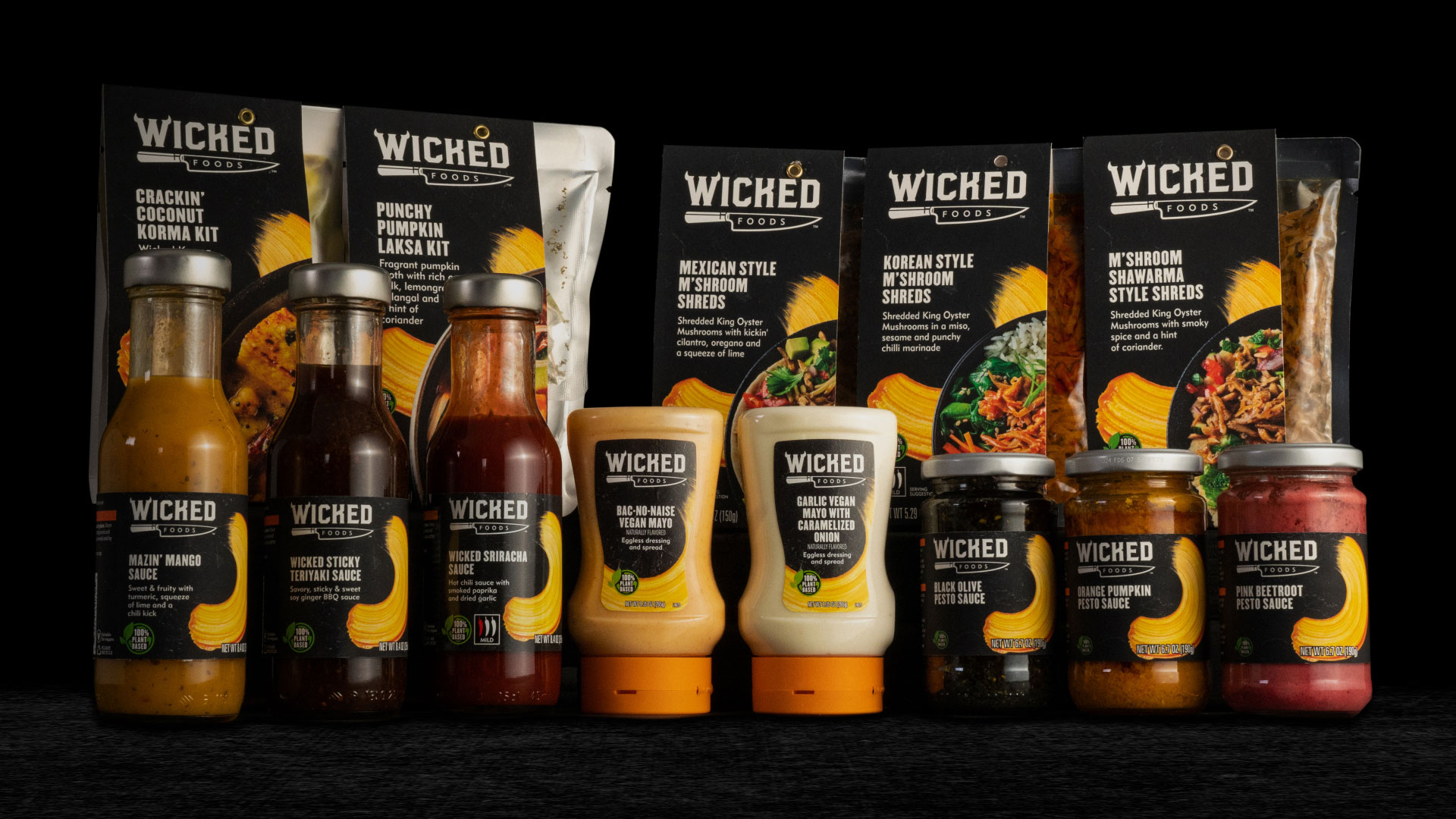 Wicked Kitchen
In the UK, the company offers vegan products across a wide range of categories, from globally inspired prepared meals to dressings to meat alternatives to desserts. Within its first 20 weeks on shelves at Tesco, Wicked Kitchen sold 2.5 million products.
Last year, the company embarked on an international expansion and Wicked Kitchen landed in the US retail sector through a partnership with supermarket giant Kroger. Earlier this year, the brand acquired Good Catch Foods—a vegan seafood brand developed by the Sarnos—to build upon its existing product set. It also set out to expand its reach beyond store shelves and into foodservice such as its new partnership with the Minnesota Timberwolves.
"There's no better way to show mainstream America that animal-free foods are super tasty, satisfying and comforting than by serving them up in a basketball stadium in the middle of the country," Speranza said. "We are thrilled for our global brand to show up loud and proud right here in our hometown to meet the demand for plant-based foods that appeal to everyone."
Last month, Wicked Kitchen closed a $20 million funding round—with help from longtime friend and vegan actor Woody Harrelson—to support its mission of making vegan food the norm.
For the latest vegan news, read: