New England-born chef brothers Chad and Derek Sarno have been pioneers in the plant-based food space for decades but a new venture brings them together like never before with the goal of making the largest positive impact on the global food system.
Over in the United Kingdom, Derek Sarno has been working with major grocery retailer Tesco since 2018 to develop Wicked Kitchen, a plant-based brand with a culinary-forward approach.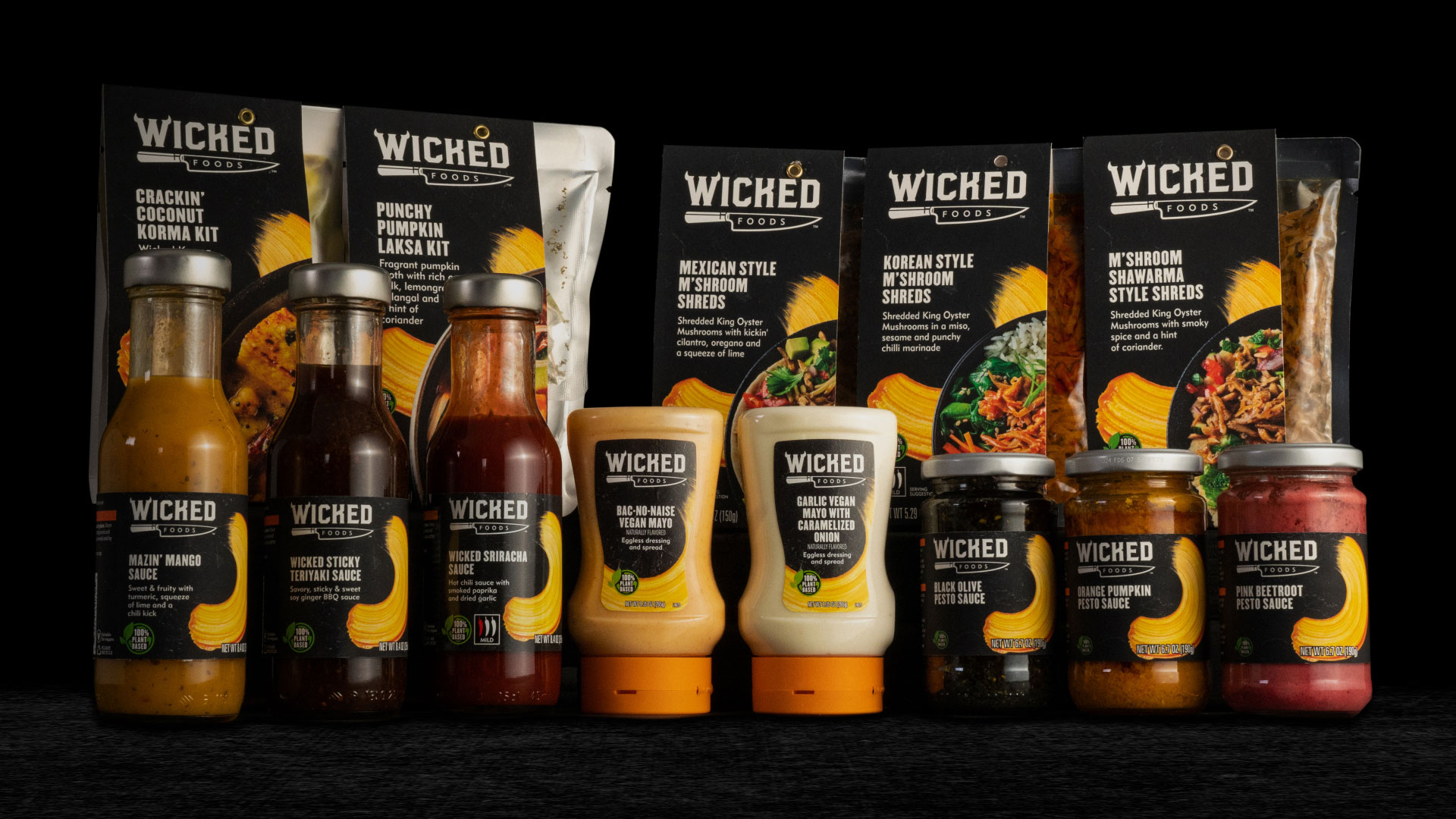 Wicked Kitchen
Under the Wicked brand, Derek Sarno developed a large variety of products with globally inspired flavor profiles that serve as easy meal solutions, including Cheeky Tikka, No Turkey Crown Roast, and Kickin' Cauli Katsu Curry. The brand also offers a line of vegan deli meats, snacks, seasonings, dressings, bakery items, and more.
Stateside, brother Chad Sarno has had his hands full with Good Catch Foods, a vegan seafood brand that came to market in 2019 with pouched tuna made from a proprietary blend of six legumes.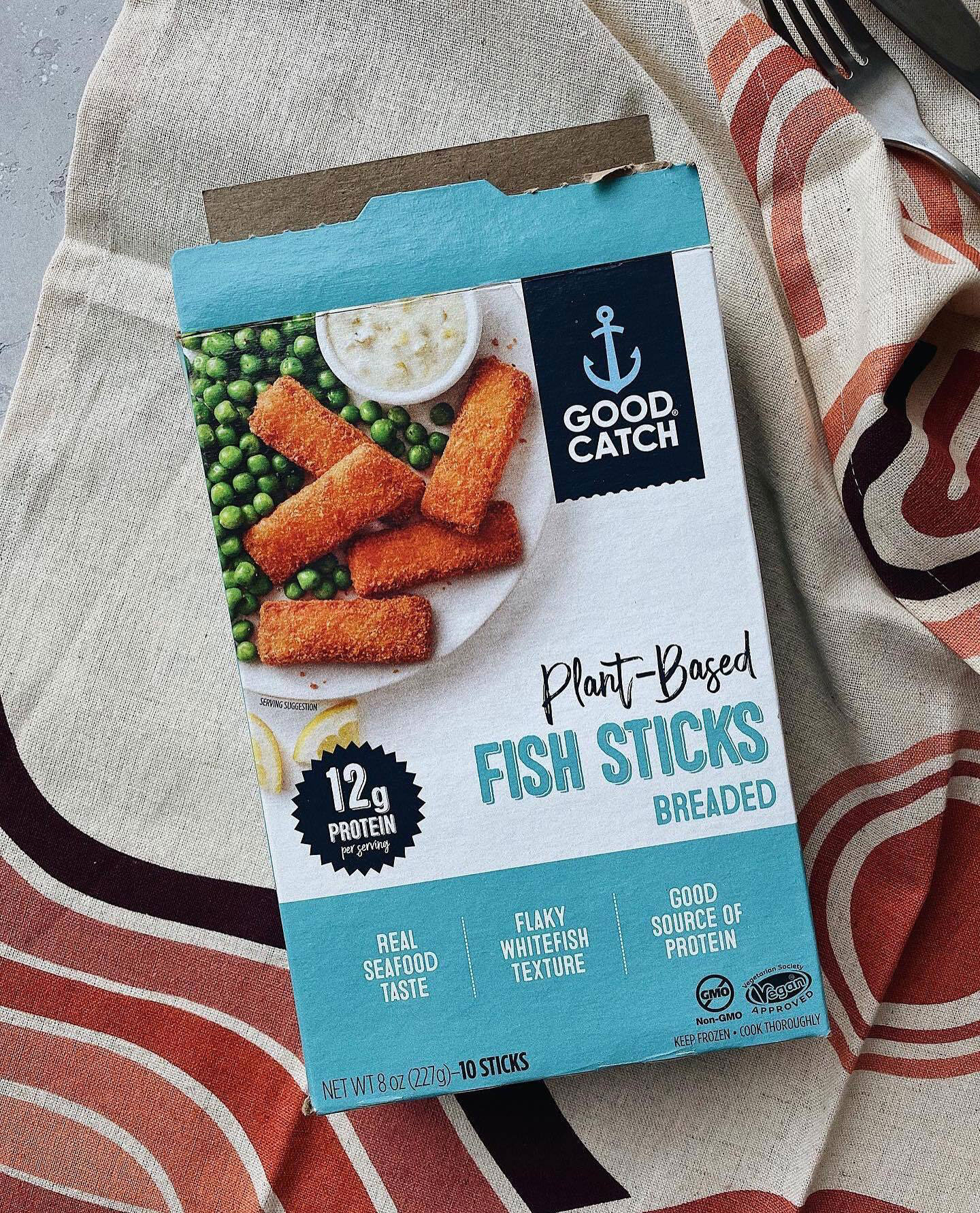 Good Catch
This brand has since expanded its product line to include frozen foods such as crab cakes, fish filets, and salmon burgers. Good Catch has also been tested on restaurant menus, including seafood chain Long John Silver's which tested its vegan crab cakes and fish-free fish filets at select locations last year.
This week, the brothers announced that Wicked Kitchen will acquire Good Catch's North American business to create the ultimate vegan food brand with 120 plant-based products across multiple categories and a presence in several global markets.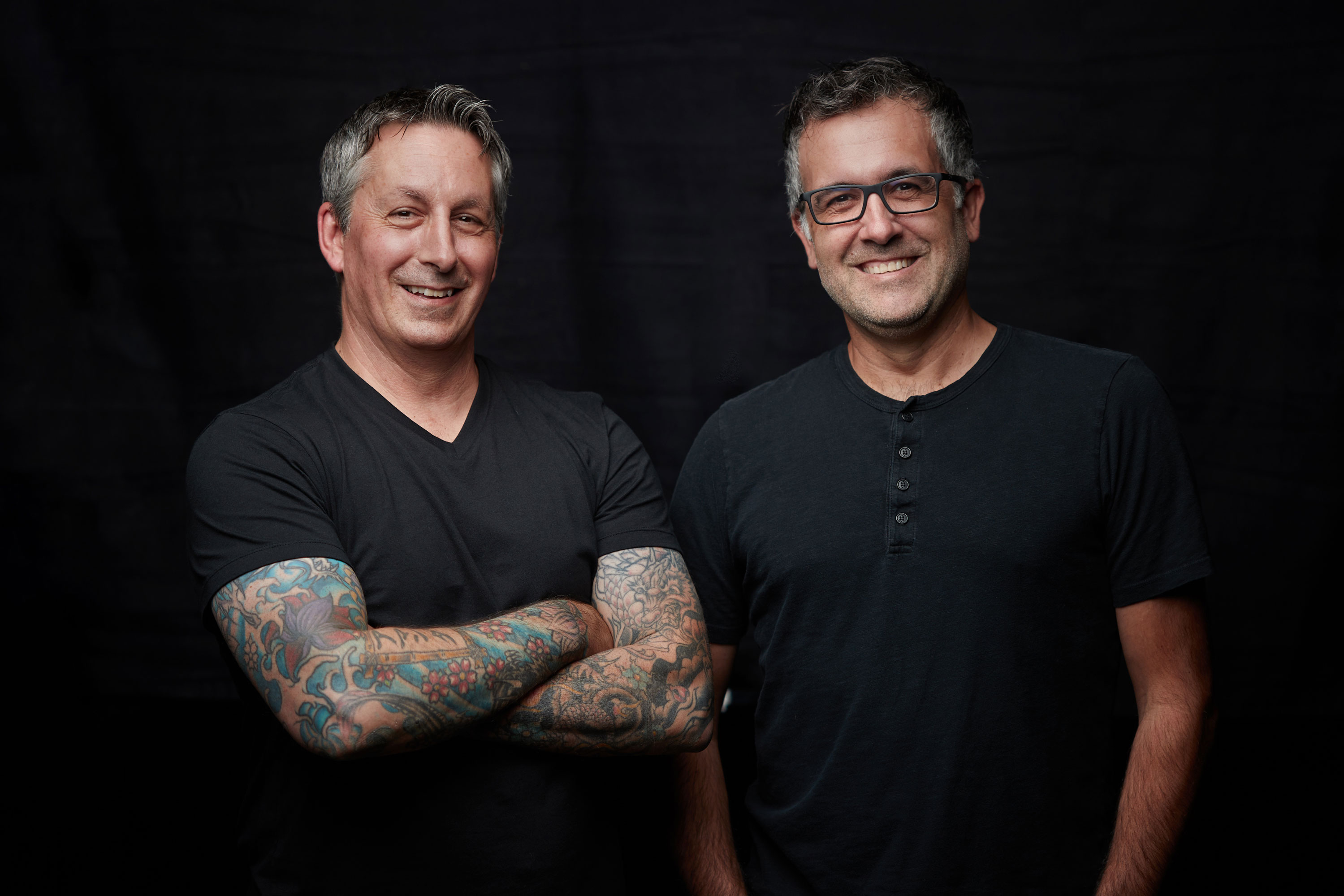 Derek (left) and Chad (right) Sarno/Wicked Kitchen
"Both Good Catch and Wicked were designed from the start to be mission-driven companies led by our culinary passion," Chad Sarno tells VegNews. "By formally uniting the two brands, Derek and I will evolve, scale, and innovate, continuing to make great-tasting, animal-free foods accessible to everyone. We are unwavering in our purpose to alleviate suffering in this world and will continue to drive culinary innovation in the years to come."
Making the largest plant-based food brand
Food industry veteran Pete Speranza, CEO of Wicked Kitchen, will head up the new expanded brand. In the all-stock transaction, Gathered Foods, the parent company of Good Catch, will become a shareholder of Wicked and will gain a seat on the company's board.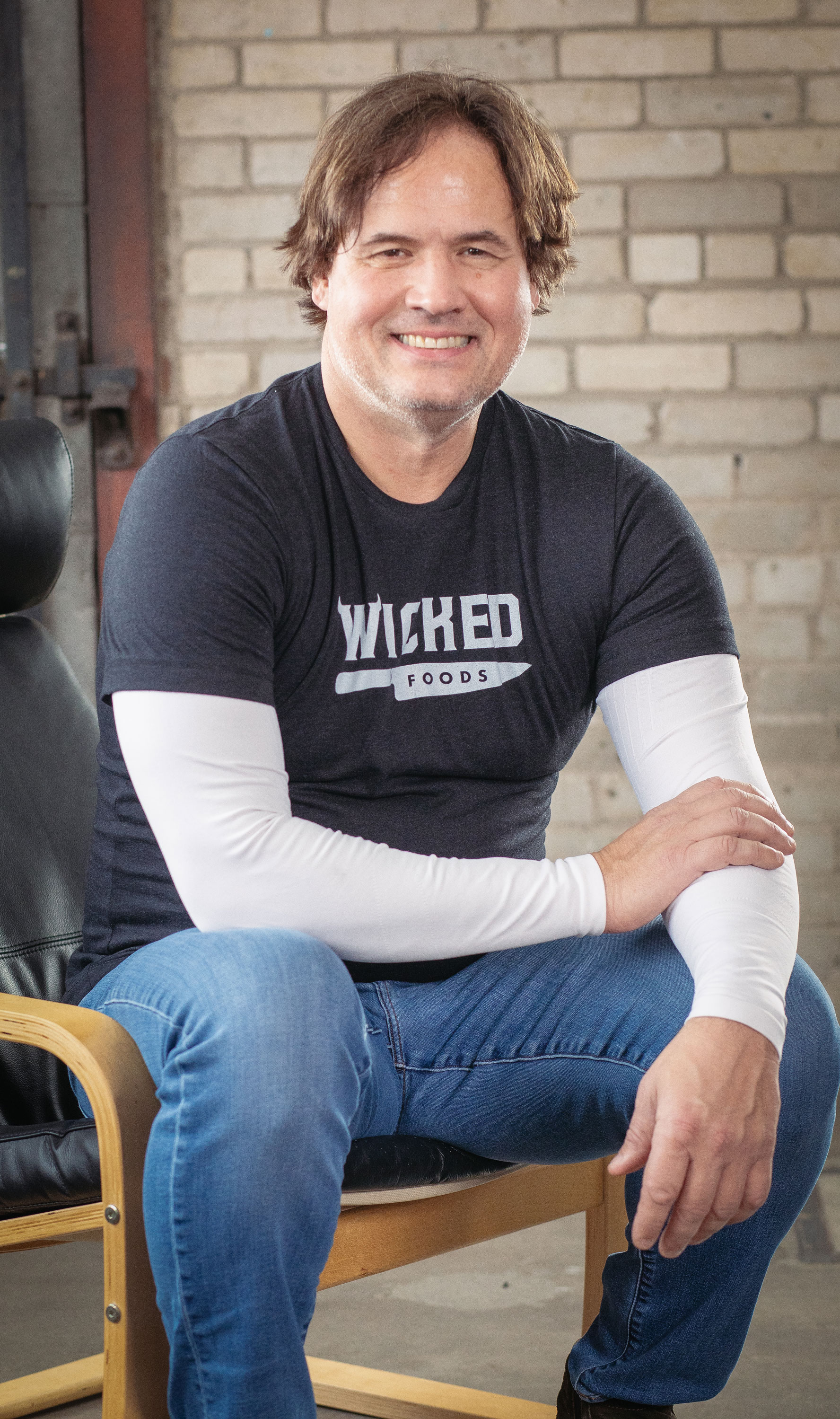 Pete Speranza/Wicked Kitchen
Speranza came to the plant-based food industry by way of General Mills, where he worked for more than two decades, most recently as part of its venture capital fund 301 Inc. which he co-founded. Speranza invested nearly $200 million through General Mills' venture arm across 12 brands, eight of which were plant-based and include Kite Hill and Beyond Meat. The last investment Speranza made was in Good Catch.
"If you have any concern about the environmental impact of seafood, this would be your go-to option," Speranza tells VegNews. "I was excited for General Mills to be a big part of it and I'm even more excited now that this brand and the product lines are coming over to Wicked to be a part of our portfolio."
In the UK, Wicked Kitchen works closely with Tesco to bring its products to consumers, a major advantage that has helped the brand reach a wide range of consumers. In the US, Wicked Kitchen recently celebrated the one-year anniversary of its retail launch at major retailer Kroger. Stateside, the brand offers a selection of nearly 40 convenient meals and snacks across categories, including dessert where it launched a first-to-market line of ice cream made with a base of lupini beans.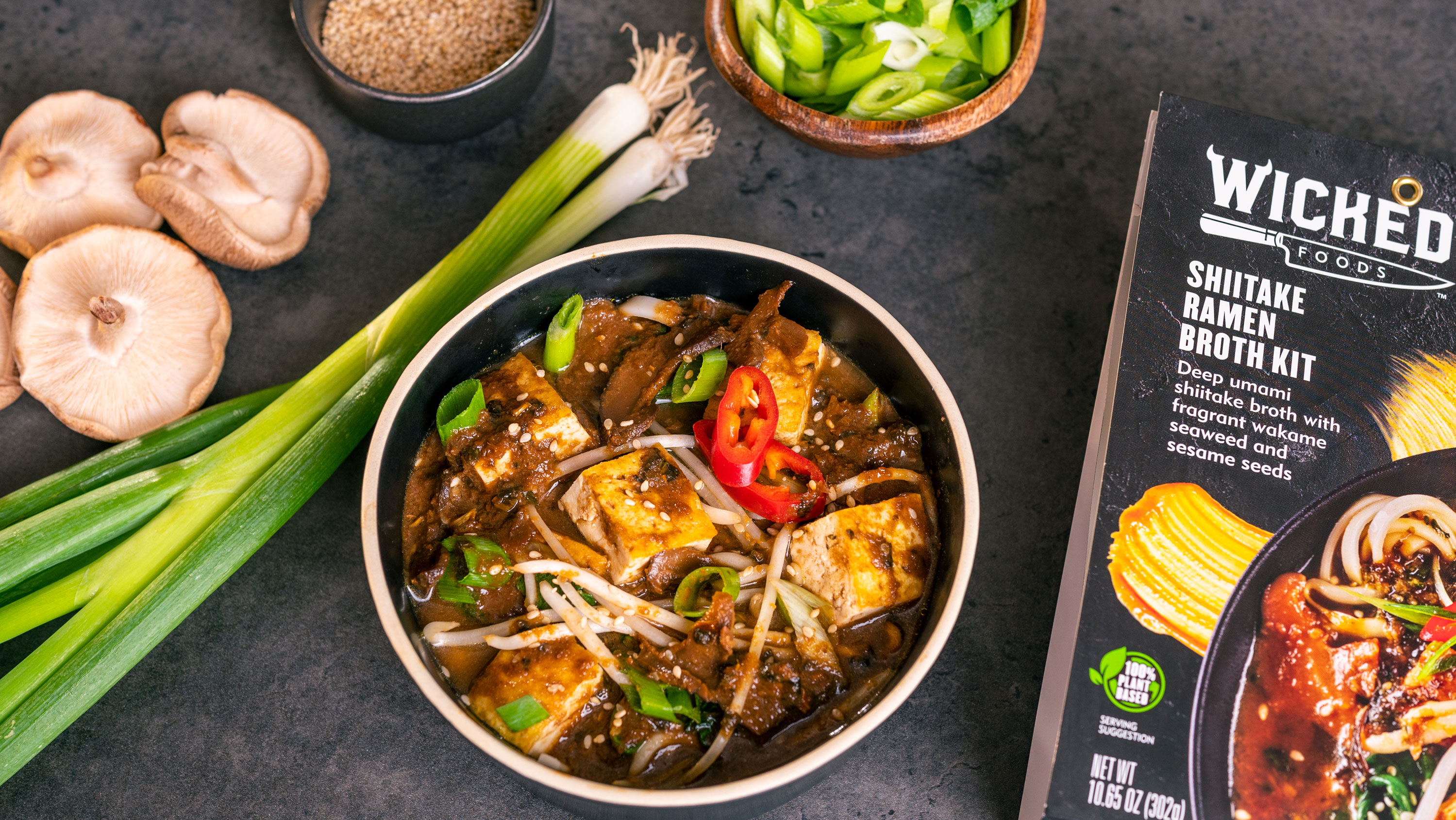 Wicked Kitchen
In the last year, Wicked Kitchen has tripled its distribution from Tesco to more than 6,500 retail stores in the US, and has expanded to Finland, Estonia, and is currently making its way to Thailand. In addition to Kroger, select items from Wicked are available at Sprouts Farmers Market, Giant, Publix, and 7-Eleven stores.
Meanwhile, Good Catch products are sold nationwide through Whole Foods Market, Sprouts Farmers Market, Giant, and, in nearly 500 Tesco stores in the UK. The products are also sold under the Swell Catch brand in Canada.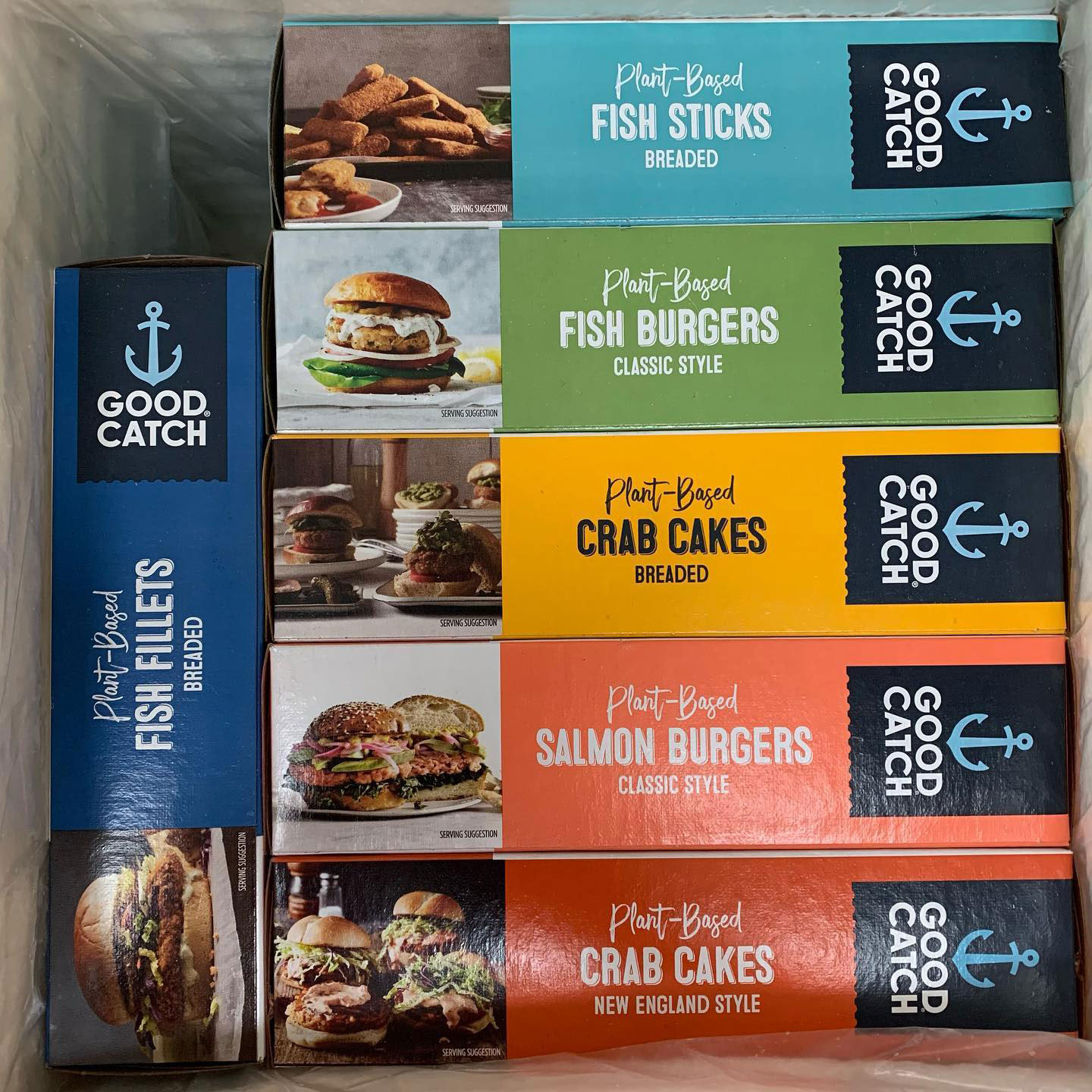 Good Catch
The coming together of Wicked and Good Catch will allow the Sarno brothers to work together in new ways, and also creates efficiency in the supply chain, consolidating shipping and sourcing. "It made sense to put all that synergy together and focus on the two brands and really focus on the consumer side around driving great taste experiences," Speranza says.
The Sarno brothers join forces
While Good Catch will be folded into Wicked Kitchen, the Sarno brothers' offering of chef-forward cuisine will remain central to the brand as it expands. The acquisition will also have potential to bring Good Catch seafood into Wicked Kitchen's product lines in unique ways.
Currently, Wicked Kitchen offers a few frozen meals that use Beyond Meat and call out that brand on its packaging, a strategy that Speranza says mimics "intel inside"—a landmark in ingredient branding from the first era of personal use computers. Good Catch's brand recognition could be used in this way in future Wicked Kitchen products.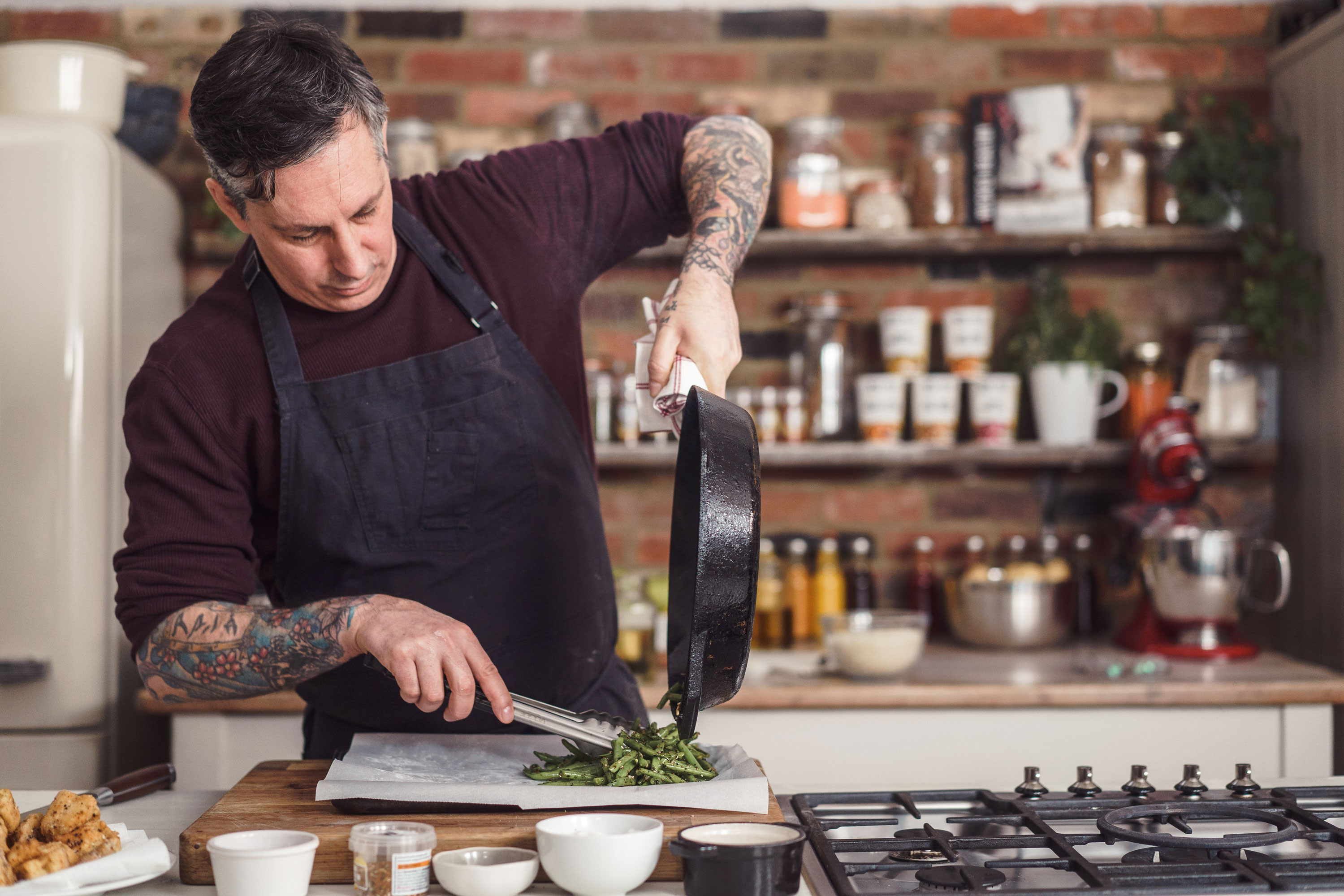 Derek Sarno/Wicked Kitchen
The acquisition will also open up new channels for both brands operating as a larger vegan food entity. "The goal of the company has always been to inspire people to eat more plants and to do it with a culinary point of view but also in a joyful way," he says. "What's cool about having a seafood protein mixed in with our other animal protein (alternatives) is the potential for a wider breadth of products."
Wicked good vegan food
When it comes to the foodservice side of things, Speranza says that Good Catch—and Wicked Kitchen to some extent—will continue to pursue menu placements. "It's a super ripe space for plant-based culinary [innovators] who can really create not just products and ingredients but menu items that are super craveable," he says.
On its own, Good Catch was able to offer plant-based seafood to a partner such as Long John Silver's. With Wicked in its corner, the offering becomes more dynamic should a partner want complementary items such as vegan condiments or other proteins. "It'll all be one in the same and we'll be thinking through the whole variety and how we can really effectively use it for food service," Speranza says. "The culinary [approach] is really where our differentiator is going to lie."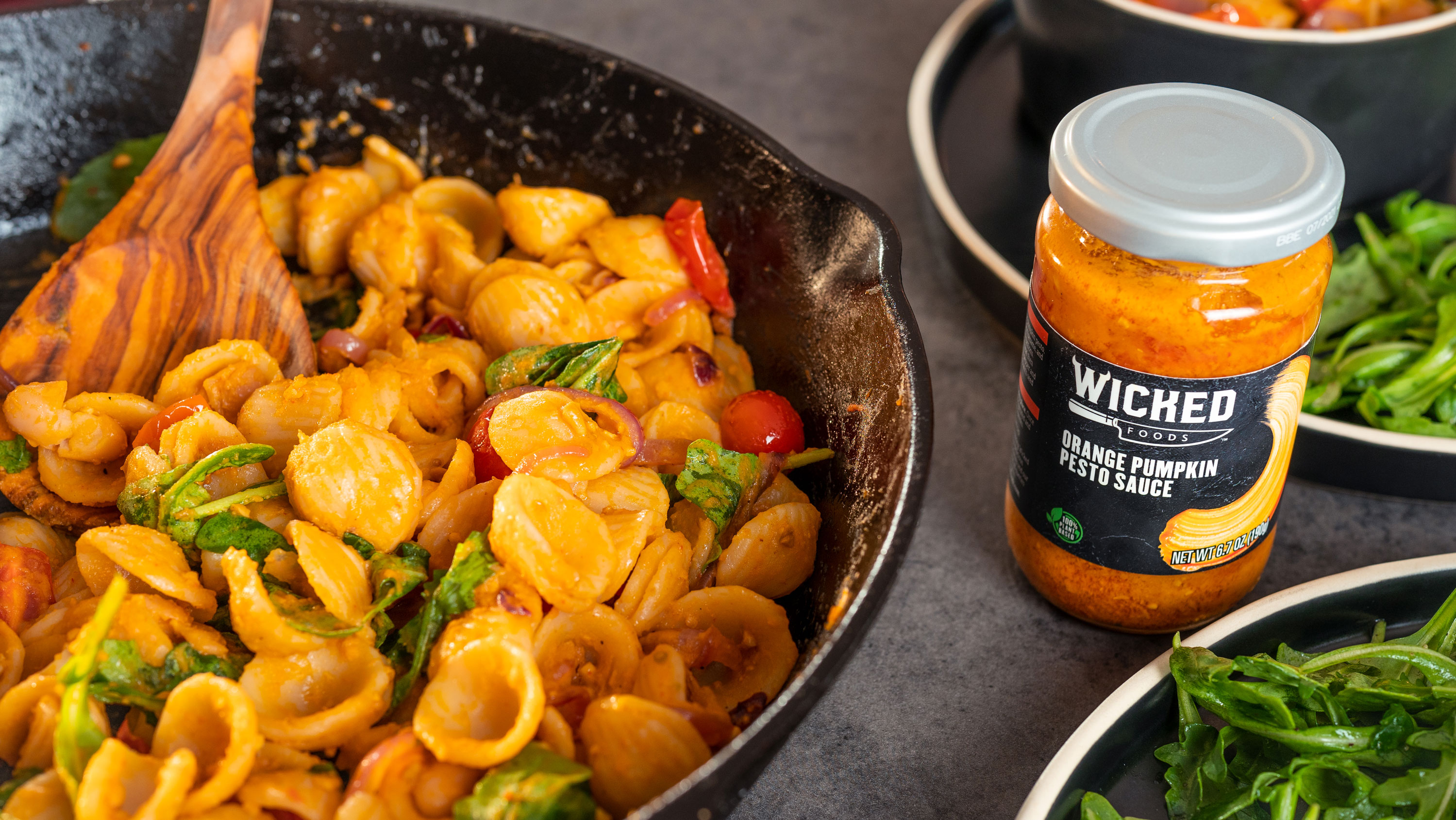 Wicked Kitchen
From frozen meals to shelf-stable seafood to candy bars (which Wicked just launched in the UK), the brand is focusing on creating products that "match every craveable moment" in a consumer's day. "Wicked is a category agnostic kind of brand so we can really dabble and learn quite a bit, and surprise and delight consumers," Speranza says. "We'll be the variety players that really change consumers' hearts and minds through that."
Overall, the move strengthens the Sarno brothers' individual missions of transforming the food industry with their plant-based culinary innovations. "All we're doing is trying to get more plants into people's bodies and this is a natural first step for the brothers to come closer together with a similar vision but now have a wider breadth of products to use," Speranza says. "It's really a toolkit and I'm excited to let them unleash it on everybody."
For the latest vegan news, read:
'Got Milk' Is Back. Will Consumers Fall for 'Real' Dairy this Time?
Dutch City Bans Meat Advertising to Fight Climate Change
Merriam-Webster Officially Adds "Plant-Based" and "Oat Milk"