A new dairy-free ice cream line is coming to retailers nationwide and it's made with a surprising legume. The new ice cream line is made by vegan brand Wicked Kitchen and is unique to the market as it is made with a base of lupini beans—a legume that is widely eaten as a pickled snack in the Mediterranean.
The new Wicked Kitchen ice cream will be available in several formats, including pints in Vanilla, Chocolate, Mint Chocolate Chip, and Cookie Dough flavors. The line also features ice cream novelties, including hand-held bars in two flavors: Chocolate & Almond (vanilla ice cream with toasted almond pieces enrobed in an indulgent chocolate flavored coating); and Berry White (sweet vanilla ice cream with a berry sauce swirl enrobed in a white chocolate-flavored coating dotted with red berry pieces). To round out the line, Wicked Kitchen will also launch a Chocolate & Red Berry Cone that features sweet ice cream with red berry sauce and chocolate chips in a gluten-free maize cone.
Wicked Kitchen's vegan ice cream line will be available at nearly 2,200 Kroger and Kroger-owned stores next month. "As chefs we are in constant creation mode and lead with flavors and textures, our next innovations are sure to be big hits, for all types of eaters," Wicked Kitchen Co-Founder Derek Sarno told VegNews. "These ice creams are unlike anything else available in the US."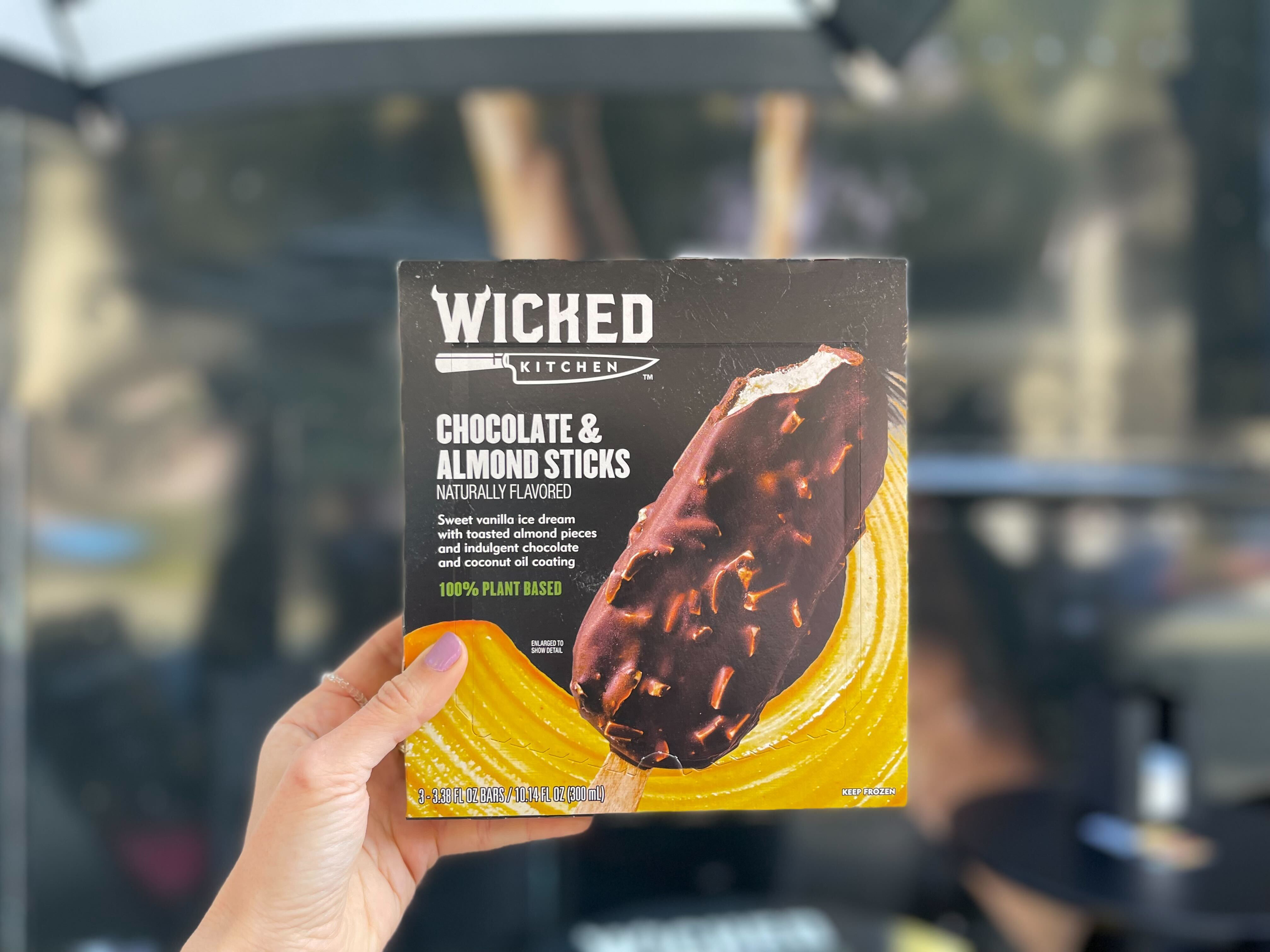 VegNews
Dairy-free Ice cream made better
Dairy-free ice cream comes in myriad varieties and the most traditional bases are almond, coconut, and soy milk. However, in recent years, plant-based innovators have used new ingredients for bases to improve upon flavor, mouthfeel, and melt. In 2020, Ben & Jerry's unveiled three ice cream flavors made with an innovative sunflower butter base to serve as an allergen-friendly alternative to both its dairy and almond milk-based ice creams.
This year, vegan brand So Delicious improved its dairy-free pints with its Wondermilk line. The new line is made from a base that combines oats, coconut, and soy, and coconut oil—which are typically used on their own as bases for plant-based milk—to create a more neutral-tasting, creamy base with the aim of delivering an ice cream experience that closes the gap between traditional dairy consumers and those that opt for plant-based products.
In Wicked Kitchen's case, the brand turned to lupini beans for their neutral taste and creaminess. "While there are lots of improvements in the dairy-free ice cream space, this particular formula using the lupin bean is a gamechanger," CEO Pete Speranza told VegNews. "We chose the lupin bean because it takes it up to the next level in terms of creaminess, mouthfeel, and a neutral base for the other flavors to shine through compared to other plant-based options on the market."
Wicked Kitchen
Wicked Kitchen hops the pond
Founded by chef brothers Chad and Derek Sarno, Wicked Kitchen was an instant success when it first launched in the United Kingdom in 2018 by way of major grocery chain Tesco. Wicked Kitchen currently offers more than 200 different products in more than 15 categories, including prepared meals, mushroom-based shawarma, desserts such as Sticky Toffee Pudding, and much more. This year, Wicked Kitchen aims to add an additional 30 products in the UK, including ready-to-eat meals and sides and seasonal products such as Easter chocolates.
Last year, Wicked Kitchen secured $14 million in a Series A round to help fund its expansion to the United States. The Company has already imported some fan-favorite UK items to US stores and aims to grow its product set by more than 50 percent across multiple categories in Kroger and Sprouts stores nationwide. In addition to the new dairy-free ice cream line, Wicked Kitchen is also launching frozen pizzas and heat-and-eat entrées this summer.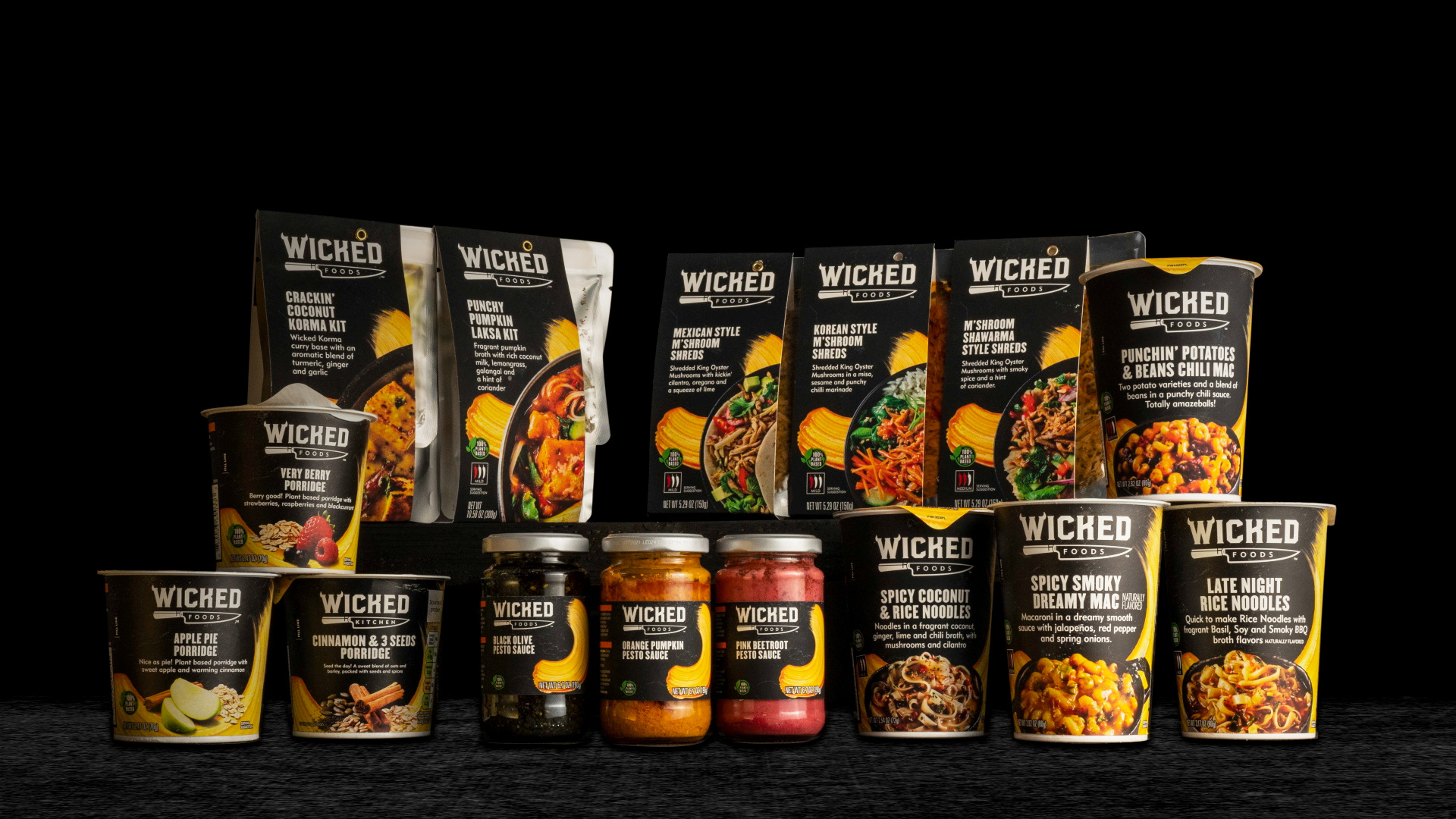 Wicked Kitchen
In Europe, Wicked Kitchen recently partnered with S Group—Finland's largest grocery retailers—to debut at 200 stores and is expanding its footprint at Tesco in the UK. "Our mission is to create amazing plant-based foods that improve the lives of humans and save animals globally," Sarno said. "Since launching in the UK in 2018 and the US last summer, it's been humbling yet validating to see the great reception of Wicked products across multiple categories."
For more about dairy-free ice cream, read:
Breyers Ups Its Vegan Ice Cream Range With 2 New Flavors
Music Legend Jermaine Dupri Launches His Own Vegan Ice Cream Brand
Baskin-Robbins Is First Major Chain To Serve Vegan Oat Milk Ice Cream