For better or worse, Las Vegas is the birthplace of all-you-can-eat buffets, which have been giving patrons endless food options to nosh on since the 1940s. And now, the Strip's first plant-based brunch buffet has entered the spotlight thanks to Crossroads Kitchen—a fine-dining restaurant from celebrity chef Tal Ronnen and Blink-182 drummer Travis Barker.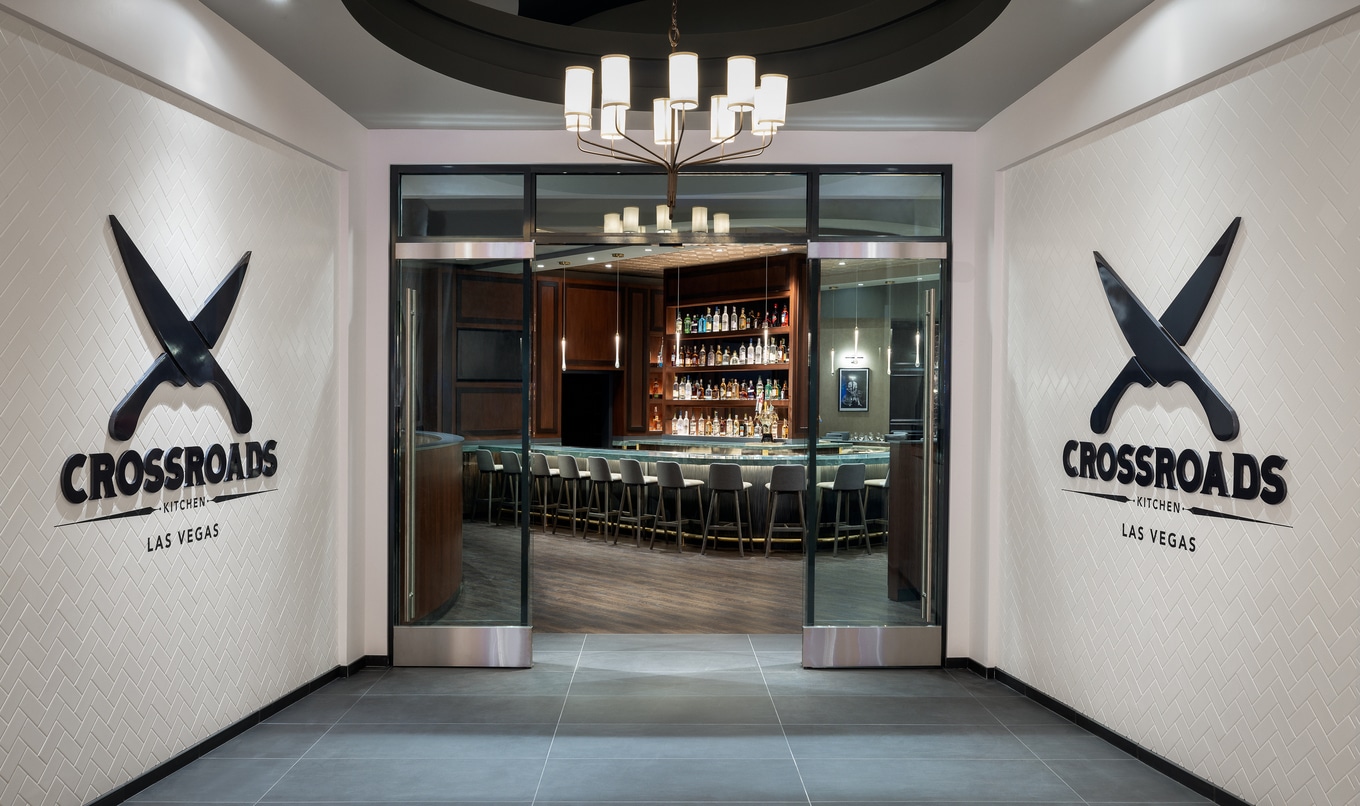 Meg Blair
Based in Los Angeles, Crossroads Kitchen opened its second location last year inside the Resorts World Las Vegas as the first plant-based fine-dining restaurant on the Strip. Fast-forward one year, and Crossroads is now home to another first: an all-you-can-eat vegan Sunday brunch buffet with a wide selection of stations filled with sweet and savory options.
This concept arose from a successful Mother's Day brunch that Crossroads Las Vegas hosted this year. The idea here, Ronnen says, is to continue to push the envelope about what vegan food can be.
"We've always wanted to introduce concepts that people could never imagine would exist in the vegan world," Ronnen tells VegNews. "When we opened our doors at Crossroads Melrose 10 years ago, there were no white tablecloth vegan restaurants with a full bar in LA, if you can believe it."
In Los Angeles, Crossroads is revered by celebrity clientele who flock to the vegan restaurant for its comfortable ambiance and top-notch service. And, of course, its inventive vegan food.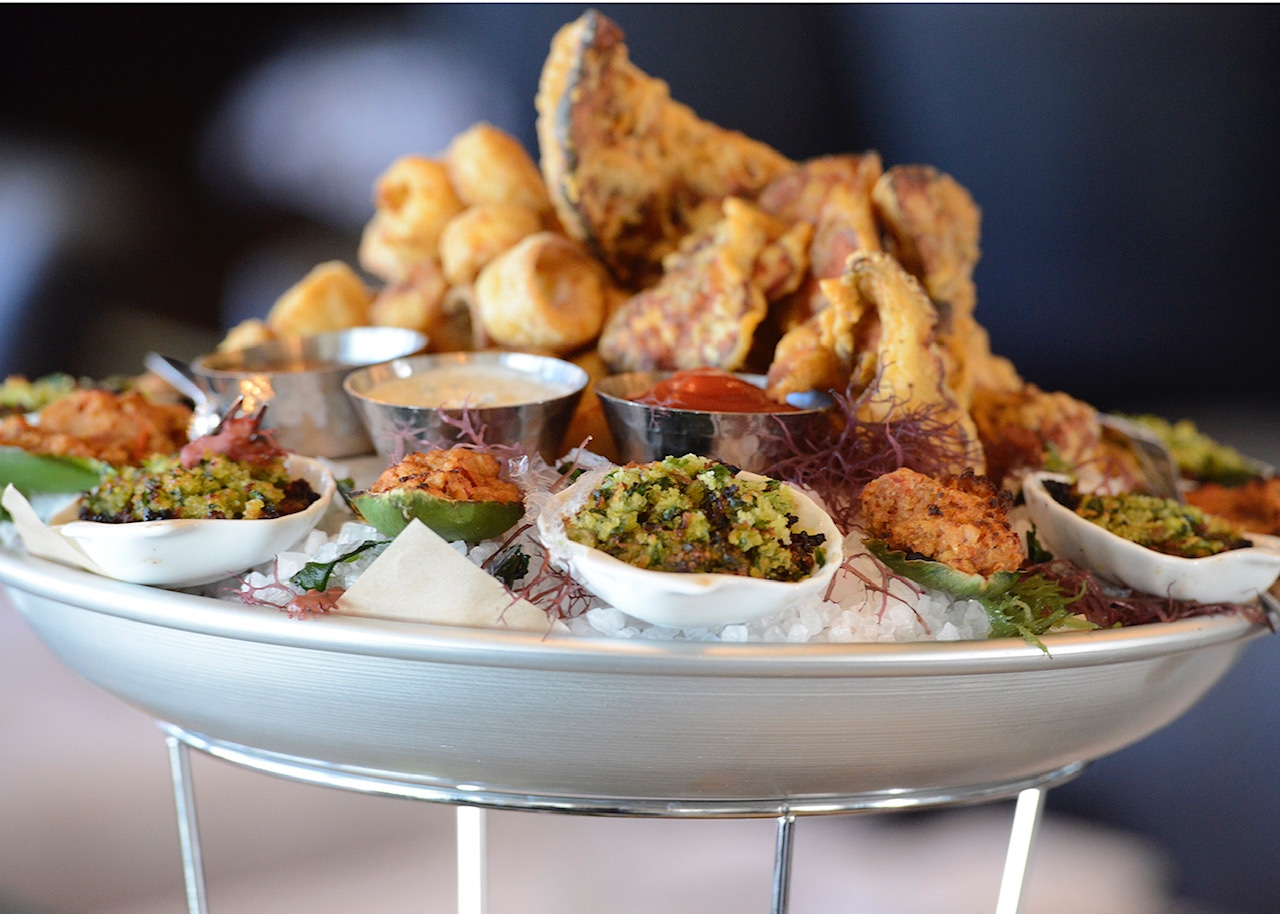 Crossroads Kitchen
"We also strive to be innovative with food like our carrot lox, which we introduced nine years ago for brunch," the chef says. "Now you see carrot lox on so many menus, and the same goes for our signature seafood tower."
The first vegan brunch buffet on the Las Vegas strip
This food philosophy is fully articulated during Crossroads Las Vegas' new Sunday brunch service in the form of a bagel display where guests can choose from toppers such as carrot lox, smoked whitefish salad, sliced tomato, sliced red onion, marinated cucumbers, kelp caviar, olive and pimento cream cheese, and chive cream cheese.
For sweet brunch lovers, there are overnight oats, strawberry parfaits, individual fruit plates, pancakes, and stuffed French toast to choose from, along with a fruit station that adds extra pizzazz.
Savory options are vast, too, with Chicken and Waffles, Eggs Benedict Florentine, and a bevy of side dishes of Rosti potatoes, scrambled eggs, crispy bacon, and breakfast sausages.
Jakob Layman
A salad station with offerings such as Romaine Caesar and Spring Chopped Salad brings things into the lunch sphere with a pasta station (currently serving spicy rigatoni) to nudge the offerings back to Ronnen's love of Italian and Mediterranean fare. There's also a dessert station.
All of this is the next piece of a story that Ronnen started together with Crossroads Executive Chef Scot Jones to put vegan Italian food on the map in a way diners have never seen before.
"Scot and I also opened the first vegan Italian restaurant in 2007 with musician Chrissie Hynde from the Pretenders in Akron, Ohio. There was no vegan Italian food in the US back then," Ronnen recalls. "Now, it's really at the core of Crossroads and has been since we opened."
"Simply put, we like to fill in the holes for what people might not think they could have in a vegan lifestyle," Ronnen says.
The historic vegan brunch buffet at Crossroads Las Vegas will be available every Sunday throughout the summer for $49 per person. The overarching concept here is to deliver a wow factor to the varied demographic that visits Crossroads in Las Vegas from all over the world.
"We have a lot of guests who are not vegan or vegetarian, so having a buffet offering is a great way for them to taste around the menu," Ronnen says.
"We'd like folks to know whether they're vegan or not, they can enjoy a classic brunch buffet with us every Sunday this summer and if it does well, we will continue after that."
Crossroads takes on Las Vegas
In March, Crossroads celebrated its 10-year anniversary at its flagship Los Angeles location in style with a collaborative dinner that brought together some of the industry's most celebrated chefs, including Ronnen, Nancy Silverton, Daniel Humm, and Michael Volatggio.
While Ronnen is not interested in aggressively expanding the concept, Crossroads did open a third location in Calabasas, CA earlier this year.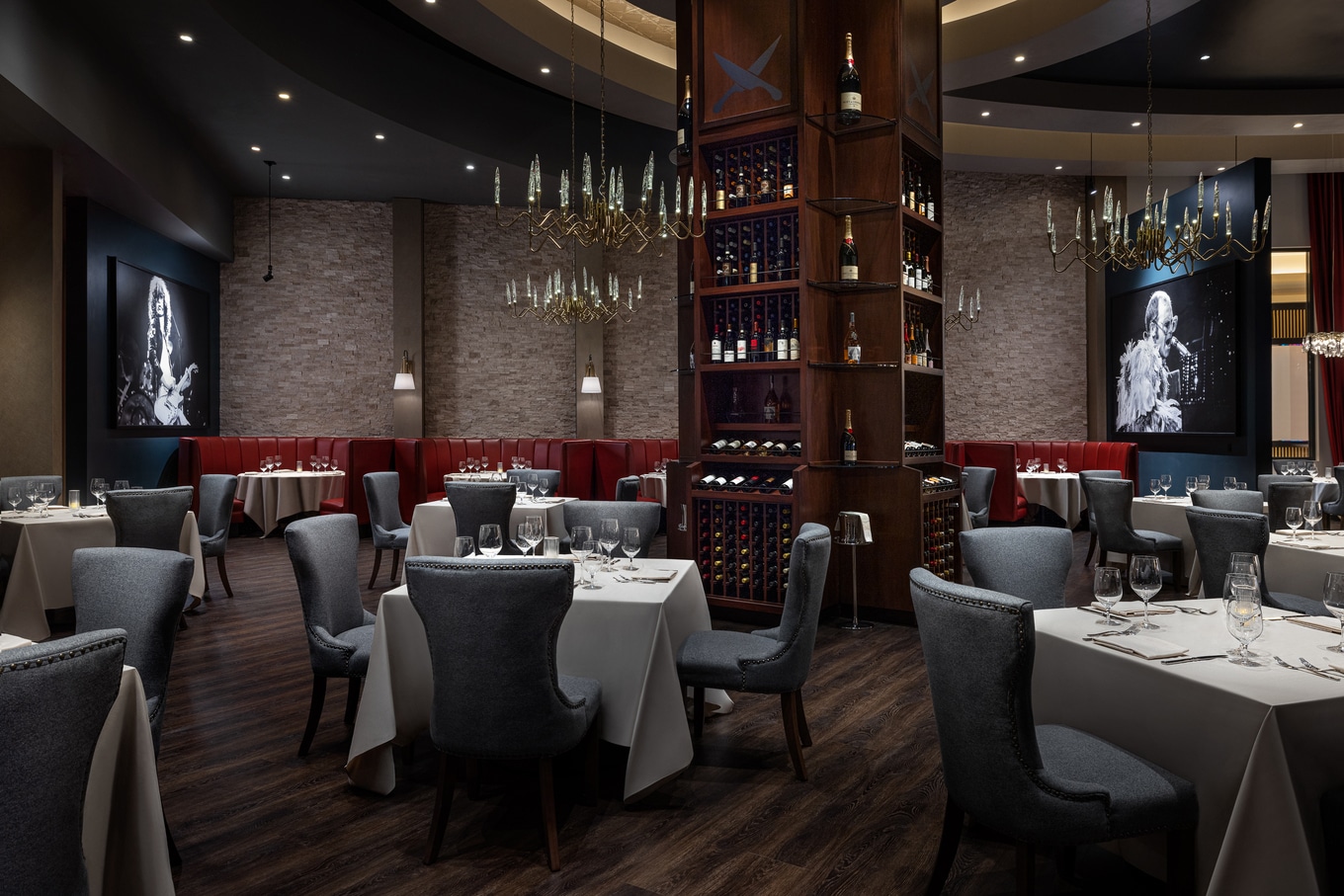 Meg Blair
In Las Vegas, Crossroads is now headed into its second year in operation and Ronnen has learned a few things along the way.
"The customer base changes more than anywhere. People come and go from all parts of the world," Ronnen says. "People also expect the best service in Las Vegas."
The daily menu here is built around its classic, pasta-forward dishes but with proper Vegas flare and two tasting menus. Ronnen keeps things interesting with baked mushroom scallops served Rockafeller style; eggplant-based skirt steaks with mashed potatoes and a brandy cream sauce hollandaise; and more than a few inventive cocktails like The Iowan (bourbon-based with a hit of corn milk in honor of the agrarian state) or the Pretty Fly for a Mai Tai (a tropical rum concoction and nod to the '90s Offspring song).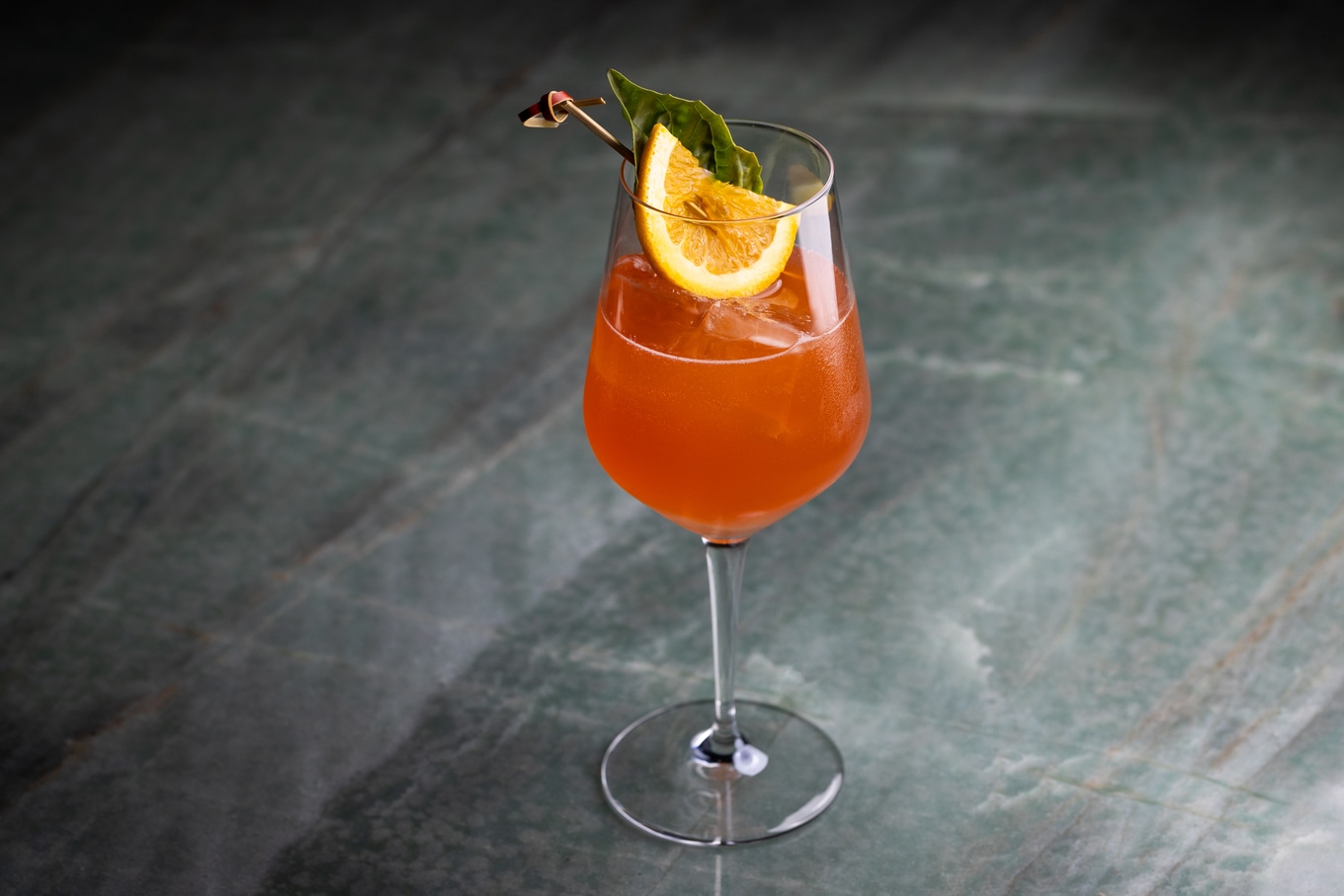 Jakob Layman
"There are so many fine-dining restaurants on the strip and we really had to up our game with traditional steps of service for a fine-dining restaurant," the chef says. "Some flashier cocktails and desserts also go a long way."
For the latest vegan news, read: