Vegan meats have come a long way in recent years. Case in point? New plant-based versions of wagyu beef and chicken shawarma are hitting restaurant menus globally.
In Canada, Vancouver, BC-based plant-based meat company Wamame Foods Inc. produces "Waygu," a vegan take (and alternate spelling) of wagyu beef—a type of highly marbled meat from particular Japanese cattle breeds.
Wamame's "Sukiyaki Style" plant-based teriyaki beef strips recently hit the menu of popular pizza chain Panago. With more than 190 locations across Canada, Panago is another major milestone for Wamame and the company's first major market test with a pizza chain.
Wamame's premium wagyu plant-based strips are featured on two innovative pizzas: the Kansas BBQ and Korean-Style BBQ, both of which are now available at Panago's Ottawa, ON locations.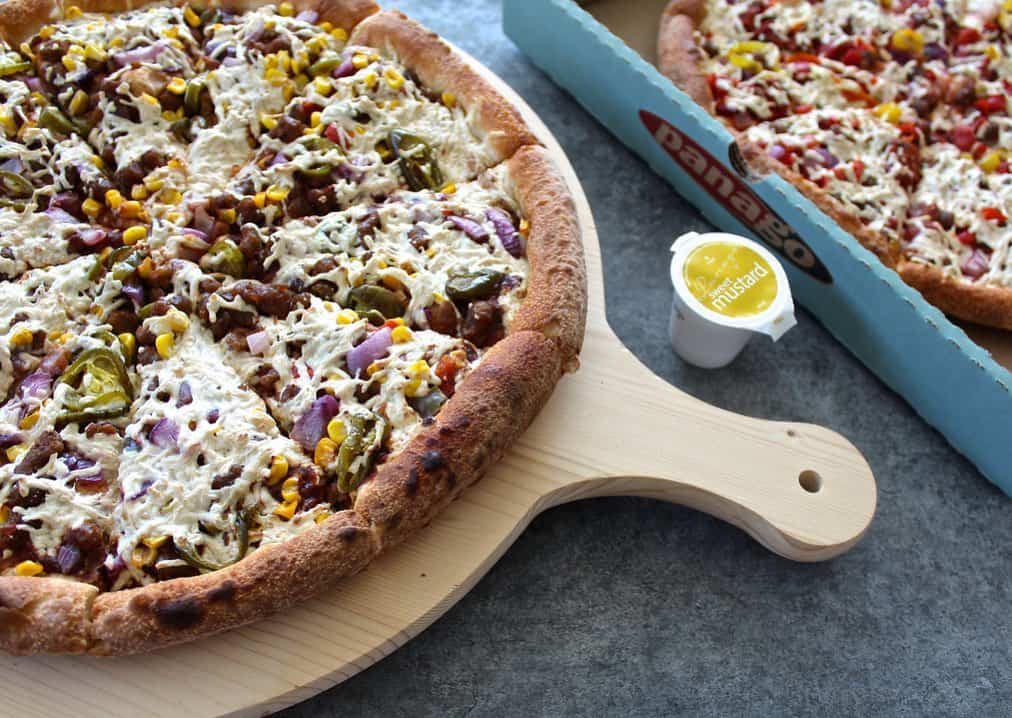 Panago Pizza
The Kansas BBQ pizza features the vegan wagyu beef, Kansas BBQ sauce, jalapeños, caramelized onions, fire-roasted corn, and Daiya mozzarella and cheddar; and the Korean-Style BBQ pizza features the wagyu beef, sriracha ranch sauce, cabbage, jalapeños, caramelized onions, green onions, and mozzarella.
"The Waygu strip performs extremely well at very high temperatures, curing and caramelizing just enough to provide the balance of sweetness and smokiness and contrasting textures of crispy edges with meaty chew that great pizza toppings have," Blair Bullus, President of Top Tier Foods (parent company of Wamame Foods), tells VegNews.
"Panago was able to pair those flavors with Korean barbecue and Kansas barbecue inspired ingredients to make two outstanding barbecue-themed pizzas for summer," Bullus says.
Vegan wagyu beef pizzas
Panago has supported and pioneered sustainable ingredients, introducing plant-based options in 2008 and vegan cheese in 2014. The pizza chain also offers a large plant-based menu of specialty pizzas with toppings such as Beyond Meat sausage, meat-free pepperoni, and Daiya cheese; as well as appetizers, including Impossible Foods plant-based chicken nuggets and cheesy garlic bread.
Wamame says its products are a good fit with Panago's values on sustainability while offering the best tasting plant-based pizza products on the market. "Panago has been my family's preferred pizza chain for decades and well loved by our staff at Wamame, so it was always our goal to partner with a brand that we admire and enjoy ourselves," Bullus says.
"As a leader in plant-based pizza in Canada, Panago's chefs know quickly what works and what doesn't," Bullus said. "So when we got validation from the chefs seeing just how excited they got with Waygu, we knew that this was going to be a great partnership."
Wamame is best known for its signature Waygu, and says its products are targeted at the growing number of flexitarians who are looking to substitute animal meat in their diet with plant proteins.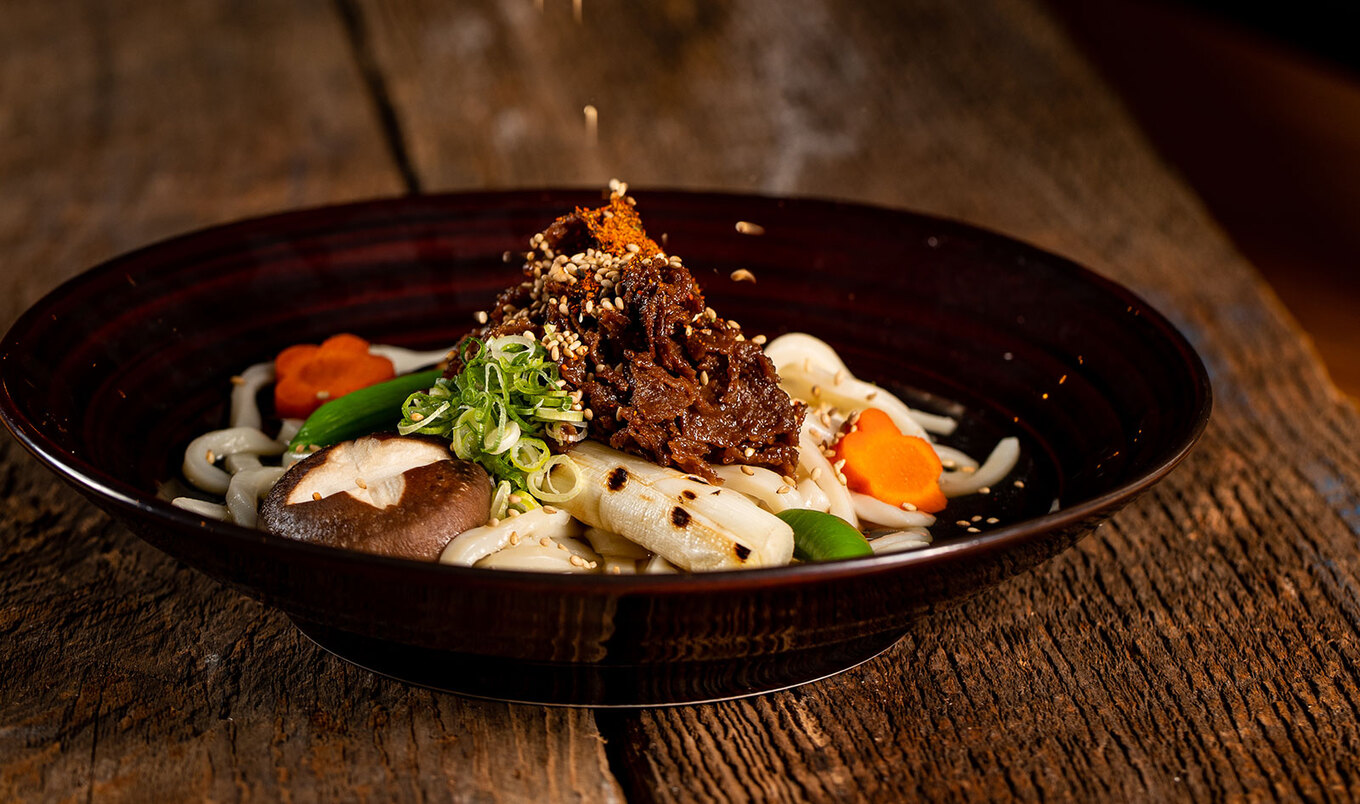 Mark Yuen
In 2021, Wamame collaborated with Protein Industries Canada and local food companies to turn Canadian plant-based protein ingredients into vegan meat products that rival the highly regarded Japanese wagyu beef.
Since launching the project, Wamame has found product partnerships at the 2022 and 2023 TED Conference, with the likes of Elon Musk, Bill Gates, and Al Gore having the opportunity to test the product, as well as listings with JW Marriot and Shangri La hotel chains.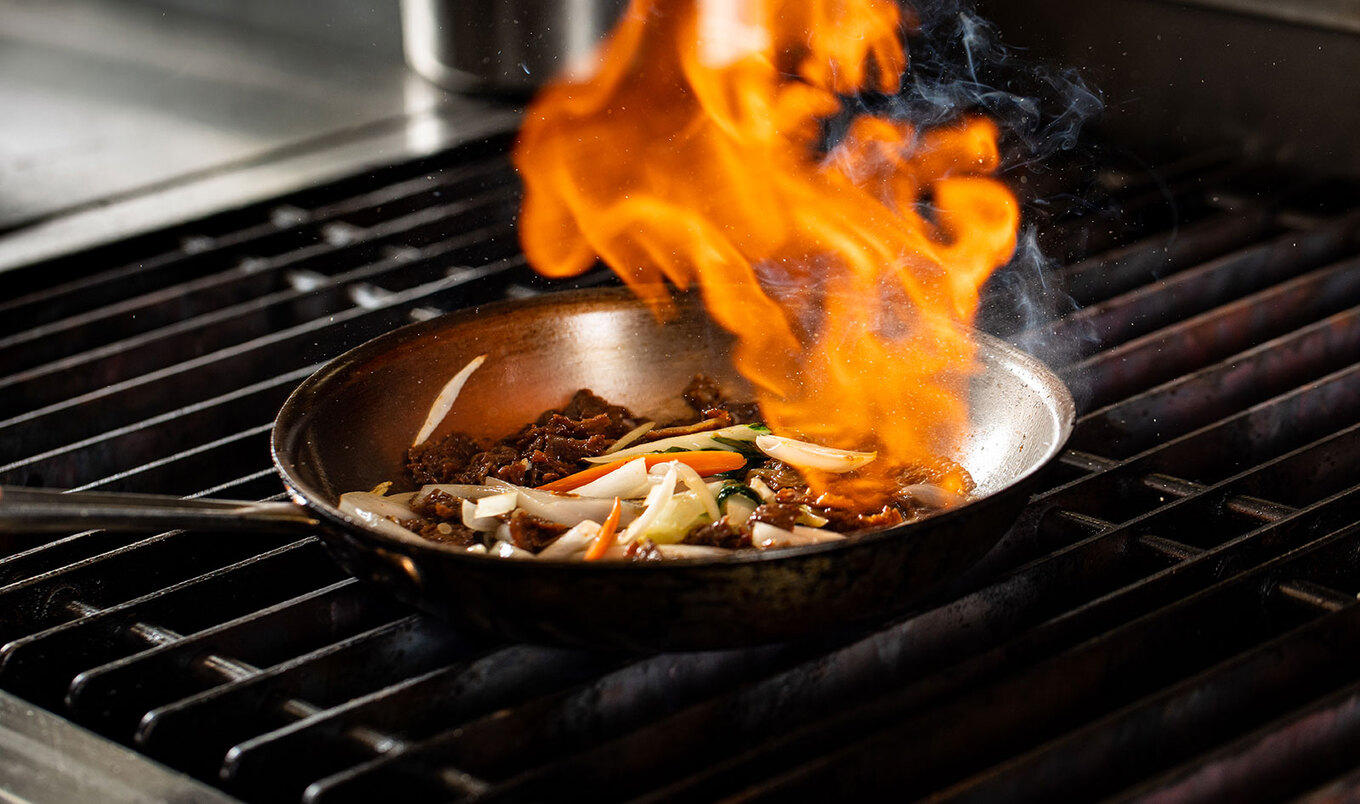 Mark Yuen
More recently, its wagyu beef has been featured in steak wraps at convenience store chain 7-Eleven Canada and Western Canada fast-casual street food chain StrEats. In the US, the brand is working with national chain Ace Sushi, which is rolling out Waygu at their California locations inside Mother's Market and select Vons Supermarkets.
Over in Germany, Wagyu can be found on the menu of the country's largest sushi concept, Eat Happy Group.
Vegan shawarma goes beyond the burger
Meanwhile, other new brands are introducing innovative new vegan meat offerings to restaurants around the world. Singaporean plant-based chicken brand Shandi Global recently unveiled the "world's first" high-protein plant-based shawarma during a week-long event at Byblos Grill in Singapore.
Known as Forever by Shandi, the plant-based shawarma made its initial debut at the FHA Food & Beverage 2023 event held in April. Following its successful introduction, it was also recently featured at a night market held at the University of Melbourne in collaboration with UMSU International and Melbourne Alternative Protein Project.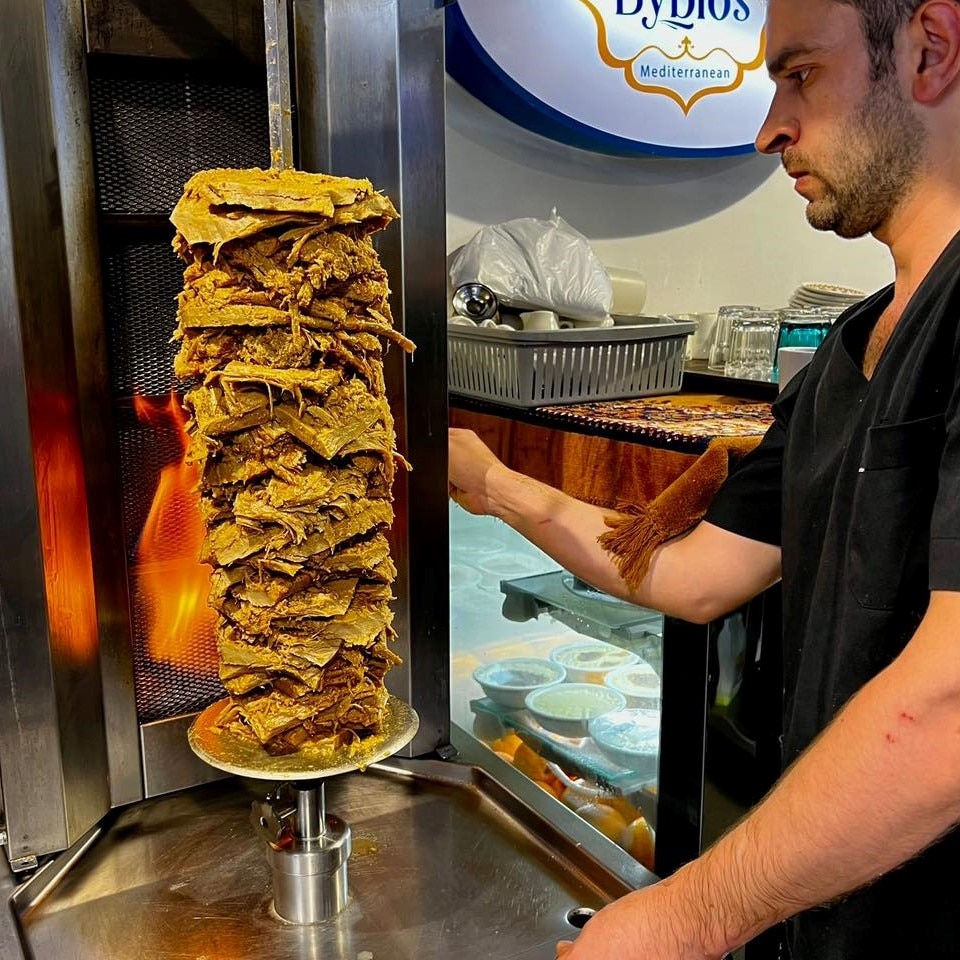 Forever Foods
"We are thrilled to have introduced our plant-based shawarma to the global audience and look forward to continuing to offer innovative and sustainable food choices to our customers and partners worldwide," Shandi Global stated on LinkedIn.
Shandi Global, founded in 2019 by Reena Sharma and Gaurav Sharma, boasts one of the country's largest plant-based chicken facilities. Its extensive product range includes patties, chunks, shreds, breasts, drumsticks, and kebabs.
With a focus on health and providing alternatives to traditional meat, its plant-based chicken products have found their way onto menus at schools and hospitals, with ambitious expansion plans on the horizon.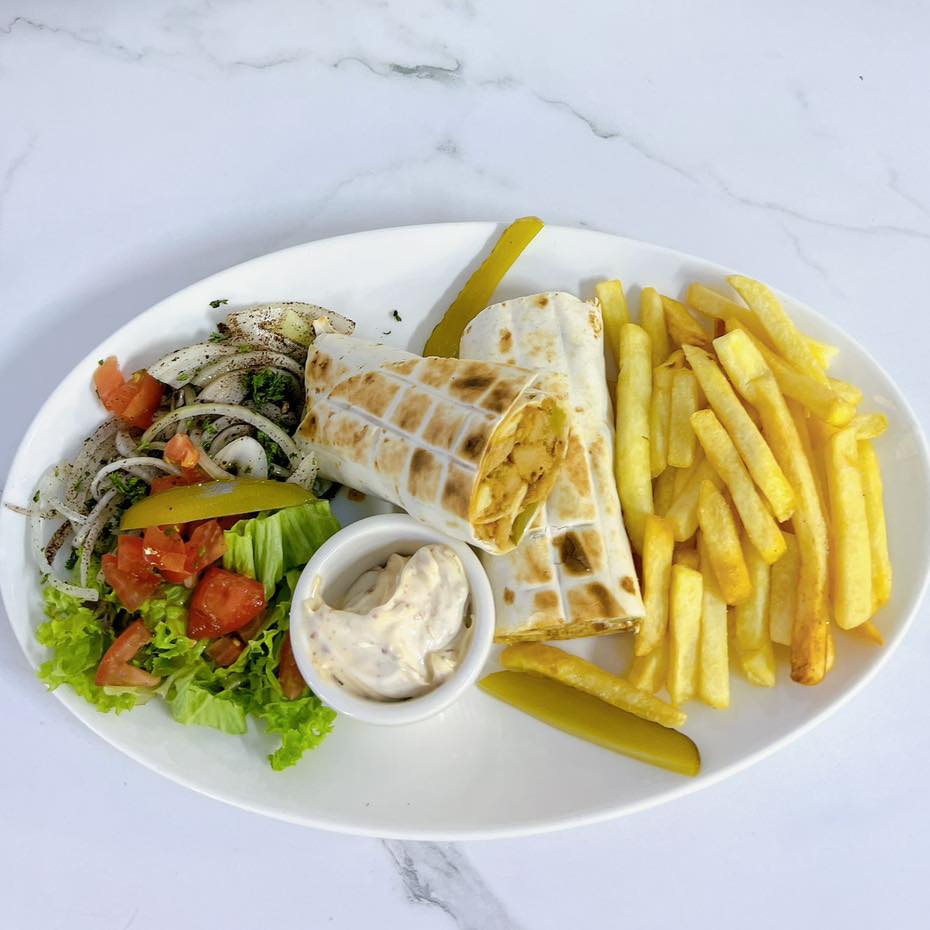 Forever Foods
CEO Reena Sharma revealed that Forever will soon be available at select outlets in Melbourne, Australia, with plans to expand nationwide. Supermarkets, food services, and canteens can expect to see the plant-based shawarma in July.
"When we created our plant-based meat Forever, our goal was to provide a delicious and sustainable alternative to traditional food," Shandi Global said on social media. "We wanted to create something that would not only taste great but also have a positive impact on the planet. With Forever, we believe we've done just that."
For the latest vegan news, read: