A hearty vegan breakfast sandwich is now on the menu at 7-Eleven locations in Canada, a first for the international convenience store chain. The new Plant-Based Breakfast Sandwich just landed at 550 stores in British Columbia, Alberta, Saskatchewan, Manitoba, and Ontario.
The new vegan sandwich is made with Eat Just's mung bean-based JUST Egg (in its folded format), Impossible Foods' plant-based breakfast sausage, and Violife's dairy-free cheddar, all served on an English muffin.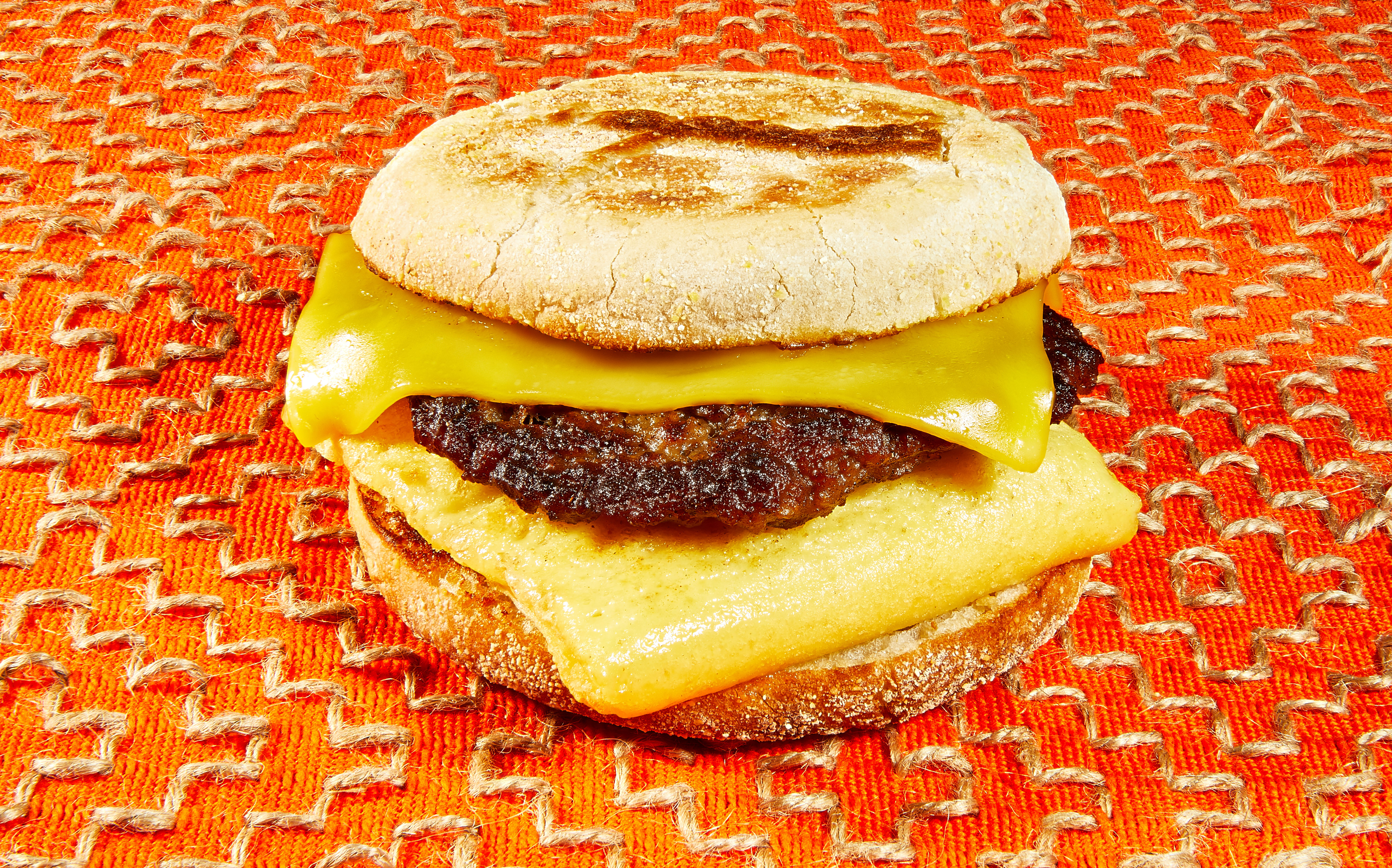 Eat Just
"As we start a new year, we are proud to partner with 7-Eleven Canada to satisfy consumers' growing appetite for delicious and convenient plant-based foods," Matt Riley, Chief Revenue Officer at Eat Just, Inc., said in a statement. "Canada has always been one of the most requested markets for JUST Egg and this launch represents our largest foodservice partnership in the country to date."
Its partnership with 7-Eleven represents the company's largest foodservice launch in Canada, expanding JUST Egg's footprint to 3,000 points of foodservice distribution throughout North America.
"Already popular in retail stores nationwide, with a growing presence at restaurants, coffee shops, and other foodservice destinations, JUST Egg, which is proudly manufactured in Canada, is making it easier than ever for people to try and maintain a plant-based diet," Riley said.
The debut of the new vegan breakfast sandwich comes on the heels of Eat Just selling its 300 millionth JUST Egg and reaching price parity with premium eggs—a milestone on its mission to become the cheapest egg, vegan or otherwise, on the market.
7-Eleven Canada's first vegan breakfast sandwich
The new sandwich is freshly made daily in local prep kitchens and delivered to 7-Eleven stores across Canada for a convenient vegan morning meal filled with plant-based protein thanks to its hearty components.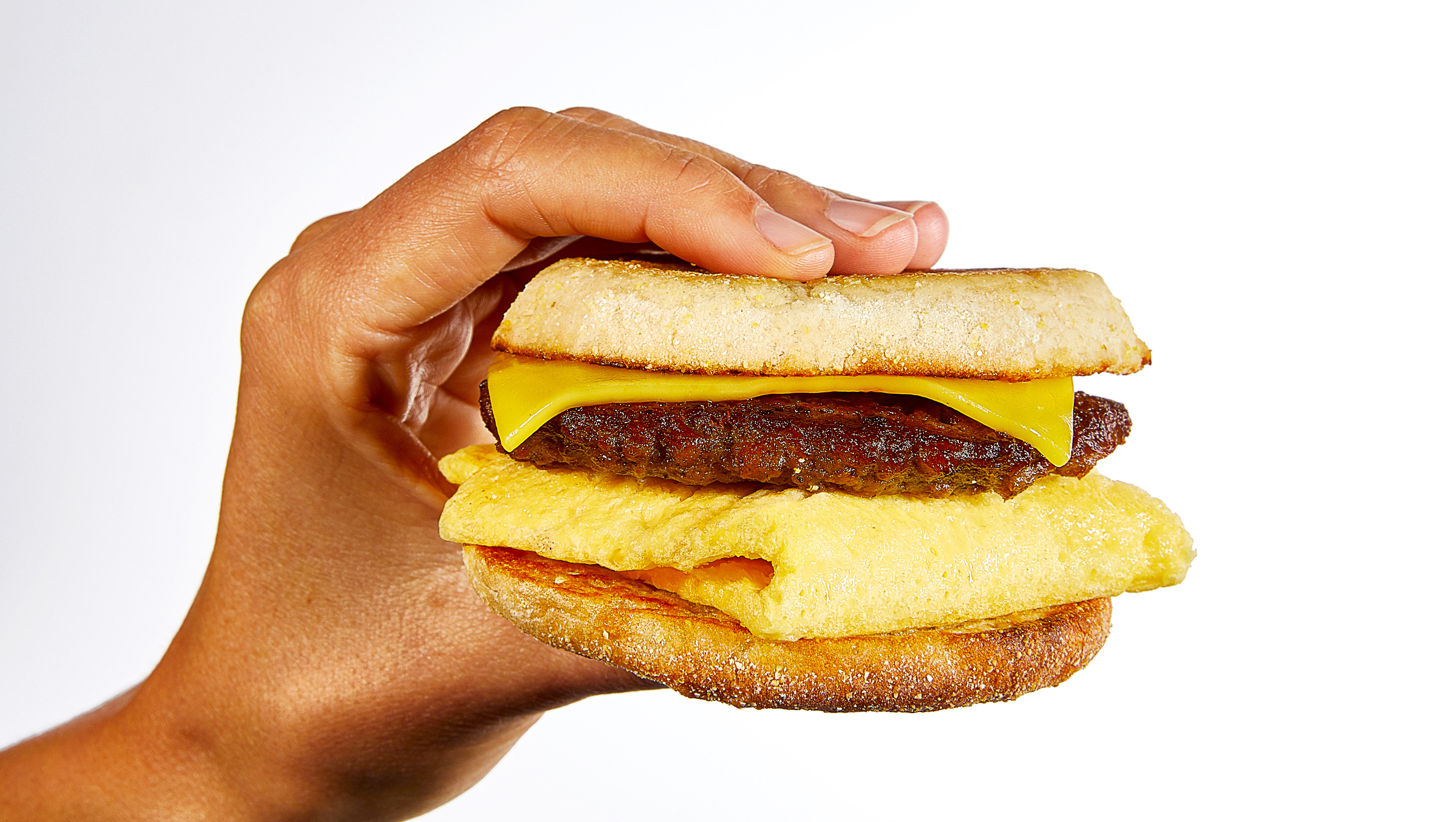 Eat Just
"This new breakfast sandwich is a delicious way for commuters and other busy folks to make an easy choice for the most important meal of the day," Dan Greene, SVP of North American Sales at Impossible Foods, said in a statement. "Working with a convenience powerhouse like 7-Eleven is a great way to get our product into more hands and show more people how simple plant-based eating can be. We're proud to have collaborated with Violife and JUST Egg on this new sandwich, together we're introducing a new era of delicious, plant-based eating."
The sandwich represents an international collaboration, with California brands Eat Just and Impossible Foods coming together with Violife—a legacy vegan brand from Greece. "Partnering with 7-Eleven Canada and other delicious plant-based brands to bring Canada this first of its kind breakfast sandwich is an exciting milestone for Violife," Meryem Leyoussi, Brand Manager at Violife Canada, said in a statement. "As more Canadians are looking for tasty, dairy-free and plant-based options, Violife and 7-Eleven are bringing a convenient solution for the busy morning commute."
The vegan sandwich was also developed to fill an opportunity identified by market research firm Mintel which recently found that nearly half of Canadians planned to eat more plant-based foods with one quarter identifying as flexitarian.
"Our deliciously melty cheddar style slices have always been a fan favorite since they're the perfect option for vegan, dairy-free, flexitarians, or plant-curious consumers," Leyoussi said. "And now they can easily get their hands on some for their morning breakfast routines this winter."
The Plant-Based Breakfast Sandwich is available both in-store and for delivery from the chain's 7now.com platform from now until February 28.
Vegan at 7-Eleven
While 7-Eleven stocks a variety of vegan snacks and foods at its stores globally, in recent years, the convenience chain has become more intentional with its plant-based options, particularly in Canada and the Asia Pacific region.
Last January, 7-Eleven Canada explored plant-based chicken on its Healthy to Go menu. The vegan chicken (offered in orders of three tenders) was made by Lightlife Foods, a brand owned by Greenleaf Foods—a subsidiary of Canadian meat giant Maple Leaf Foods. At the same time last year, 7-Eleven added take-and-bake pizzas topped with vegan pepperoni made by Field Roast, another Greenleaf Foods brand.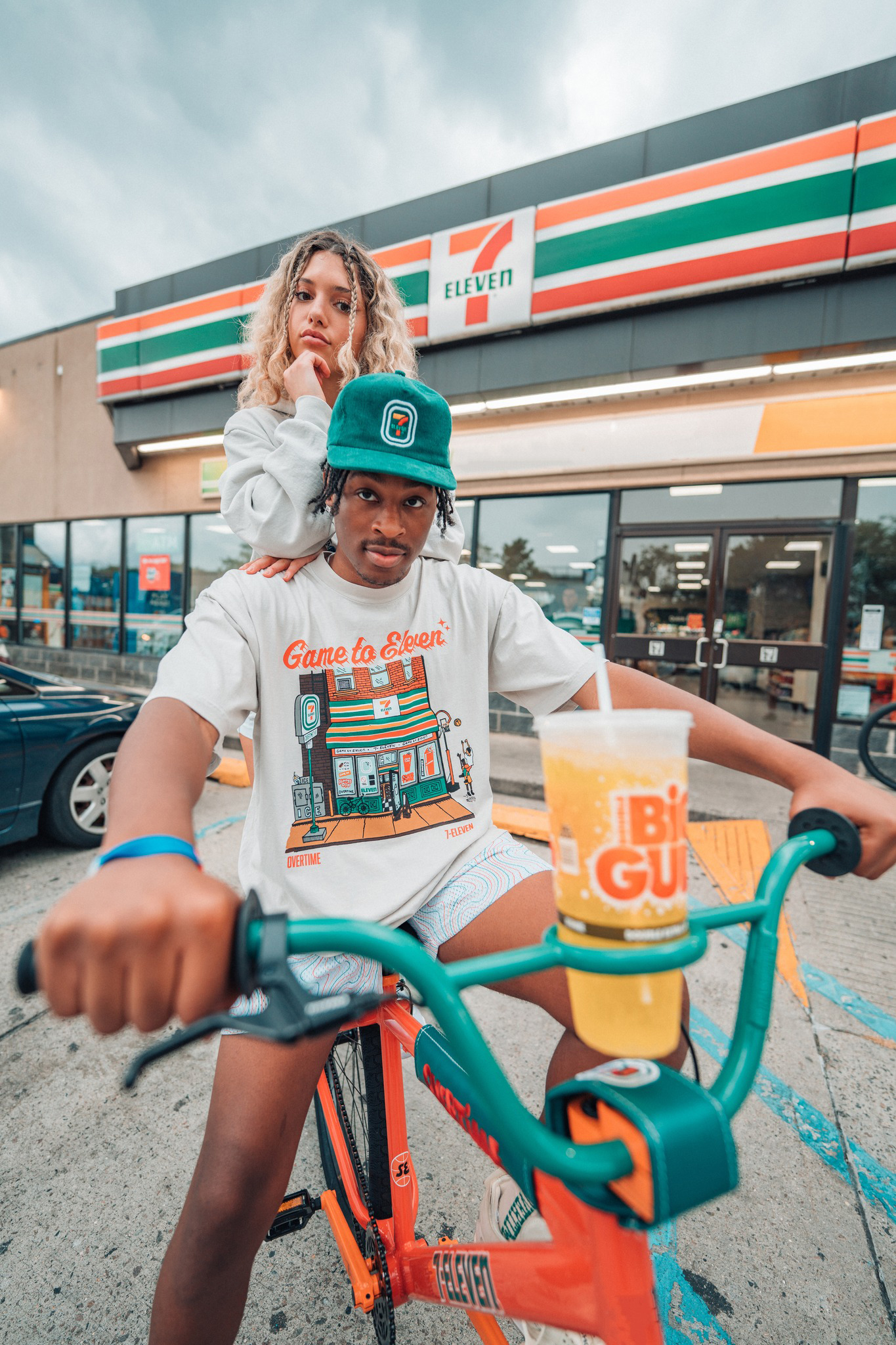 7-Eleven
In Hong Kong, 7-Eleven stores expanded its plant-based options in 2021 with the launch of vegan barbecued meat sandwiches made by South Korean meat brand Unlimeat. That year in Singapore, the convenience chain added a vegetarian Impossible Burger option to its 300 locations. And in Australia, 7-Eleven explored several plant-based grab-and-go options in 2020, including new options including two sandwiches (No Chicken and Lettuce and No Egg and Lettuce), a No Beef Pie hand pie, and a No Sausage Roll.
In addition to the new Plant-Based Breakfast Sandwich, the Healthy to Go menu at 7-Eleven Canada currently features a limited-time Mexican Plant-Based Steak wrap: a jalapeño tortilla that is stuffed with plant-based steak strips by Wamame Foods, vegan cheese by Castle Cheese, salsa, and rice.
For the latest vegan news, read: