When you're thinking about cutting animal products out of your life or reducing the amount you use, it's likely you start with your diet, before moving on to your clothing choices, and then perhaps your beauty routine. But what about your car?
The vehicles we use every day often get overlooked when it comes to making vegan choices, but it turns out, like most other industries, car manufacturers use animal products frequently. And one of the biggest culprits is leather. In fact, in 2021, the global automotive interior leather market was worth more than $31 billion.
But, if you don't like the idea of sitting on cow skin while you get from A to B, we have good news: a number of car companies are now offering vegan interior options. Here's what you need to know.
Are cars vegan?
Leather isn't the only animal-derived material used in cars. In fact, it's actually very difficult to find a completely vegan car, and that's because animal ingredients can sneak into a number of different elements of the manufacturing process. For example, tires are made from rubber and plastic, which may have been toughened with tallow (fat from sheep), and steel frames may have also been lubricated with animal fat.
Unlike leather seats, tires and frames are very difficult to swap out—but this doesn't mean you should stop driving altogether.
"The key with veganism is trying to do your best. It's not possible to be 100 percent vegan in this imperfect world but we can avoid animal suffering as much as possible," a spokesperson for The Vegan Society told Buy A Car in 2021. "Avoiding leather is a practical thing we can do while buying a car, while we can't, of course, avoid tires or steel."
What is leather made from?
Most leather used in automobiles comes from cowhide, which is produced by the meat industry. This makes leather a "coproduct" of animal agriculture (not a "byproduct," as is commonly assumed). The latter is associated with the slaughter of millions of cows every year, but it's also linked with major environmental issues, including deforestation.
That said, not all leather comes from animals. It can be made from plants, like cacti and mushrooms, and it can also be synthetic. If you're looking to avoid leather, here are eight popular manufacturers that offer cars without it.

8 car manufacturers offering vegan leather interiors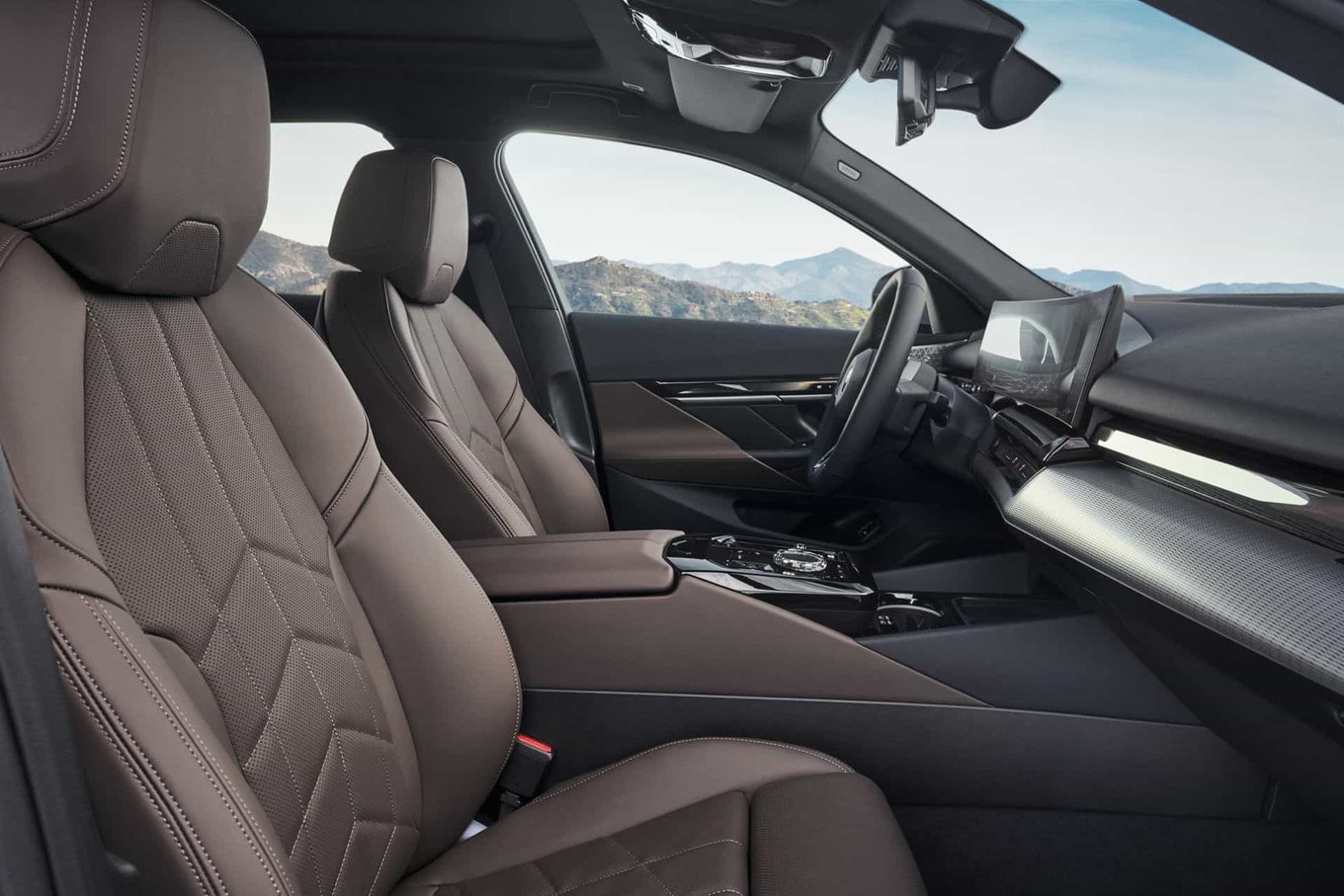 BMW
1 BMW
In 2022, BMW announced plans to launch its first vehicles with completely vegan interiors. "The BMW Group is serving the demand for vegan and leather-free interiors, which is set to increase further in the near future, especially in the US, China, and Europe," it noted.
In a more recent update in May 2023, it revealed that its new 5 Series is the first to feature an all-vegan interior made with its own Veganza leather. From July 2023, customers can also opt for Veganza in its BMW X1, BMW iX1, and BMW 2 Series Active Tourer models.
Find out more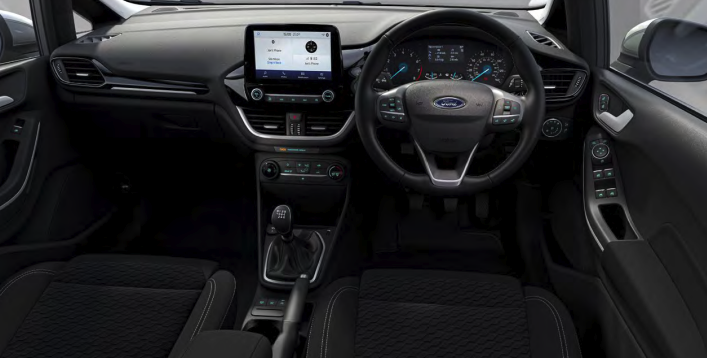 Ford


2 Ford
Ford is one of the most vegan-friendly car-makers on the market. In fact, according to one study by British car dealership Dick Lovett, it has 30 different vegan-friendly car models available. The latest models of the popular Ford Fiesta, for example, come with non-leather seats as the default.
Find out more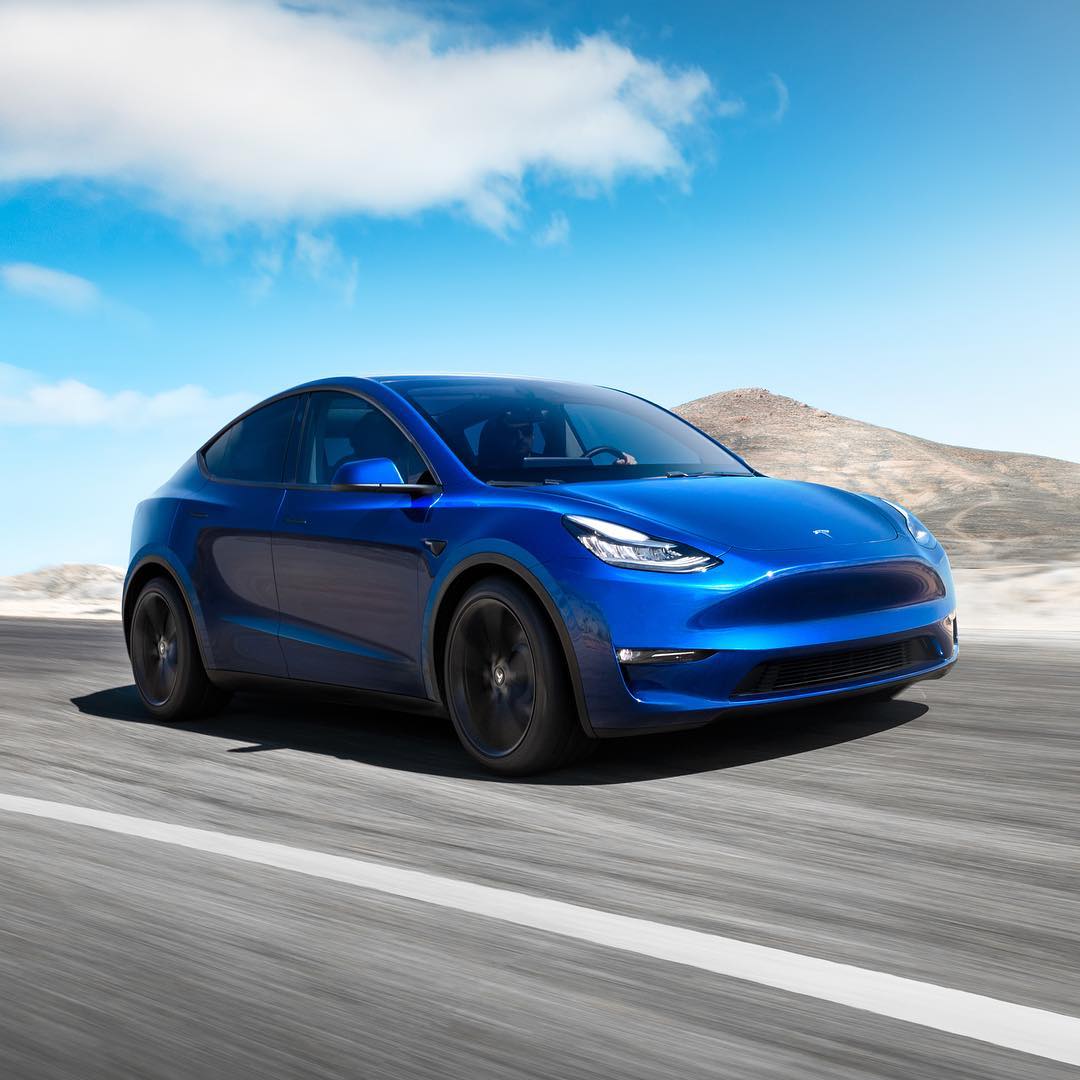 Tesla/Instagram
3 Tesla
In 2017, Tesla broke the automotive mold when it declared it would be moving away from the use of leather in its interiors. It started by phasing out leather seats, and after that, in 2019, it launched its first vegan steering wheel.
Find out more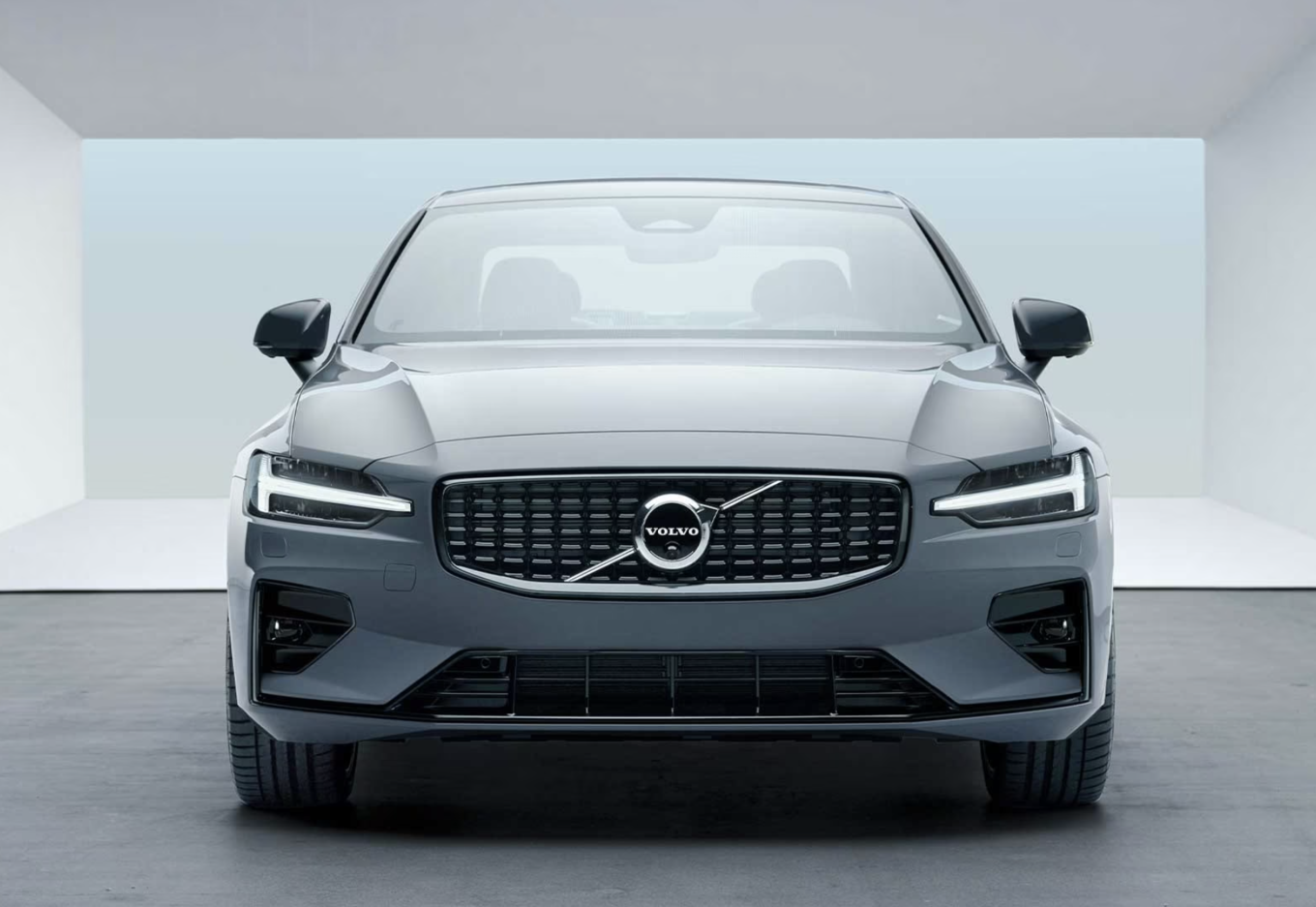 Volvo
4 Volvo
In 2021, Volvo announced that by 2030, it will only sell electric vehicles, and all of them will be leather-free. "We intend to reduce leather content in our cars and this will be a gradual transition," a Volvo spokesperson said at the time. "We are conscious that consumers increasingly want leather-free materials, due to concerns over animal welfare."
But you don't have to wait until the end of the decade to get your hands on a Volvo with vegan-friendly interiors. According to PETA's European car survey, the Swedish manufacturer has several leather-free models right now, including the S60, the V60, and the C40 Recharge.
Find out more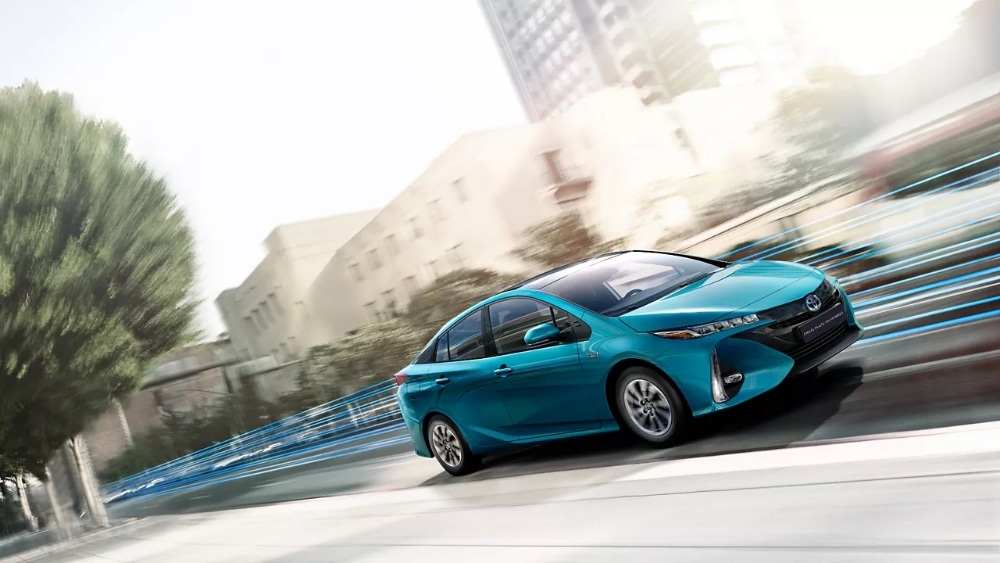 Toyota


5 Toyota
Toyota offers vegan interiors as standard in a number of its models, notes PETA, including the Aygo, the Prius, and the Corolla Hatchback. The Japanese manufacturer is in the top 25 vegan-friendly car companies, confirms Dick Lovett, with 11 leather-free models in its range.
Find out more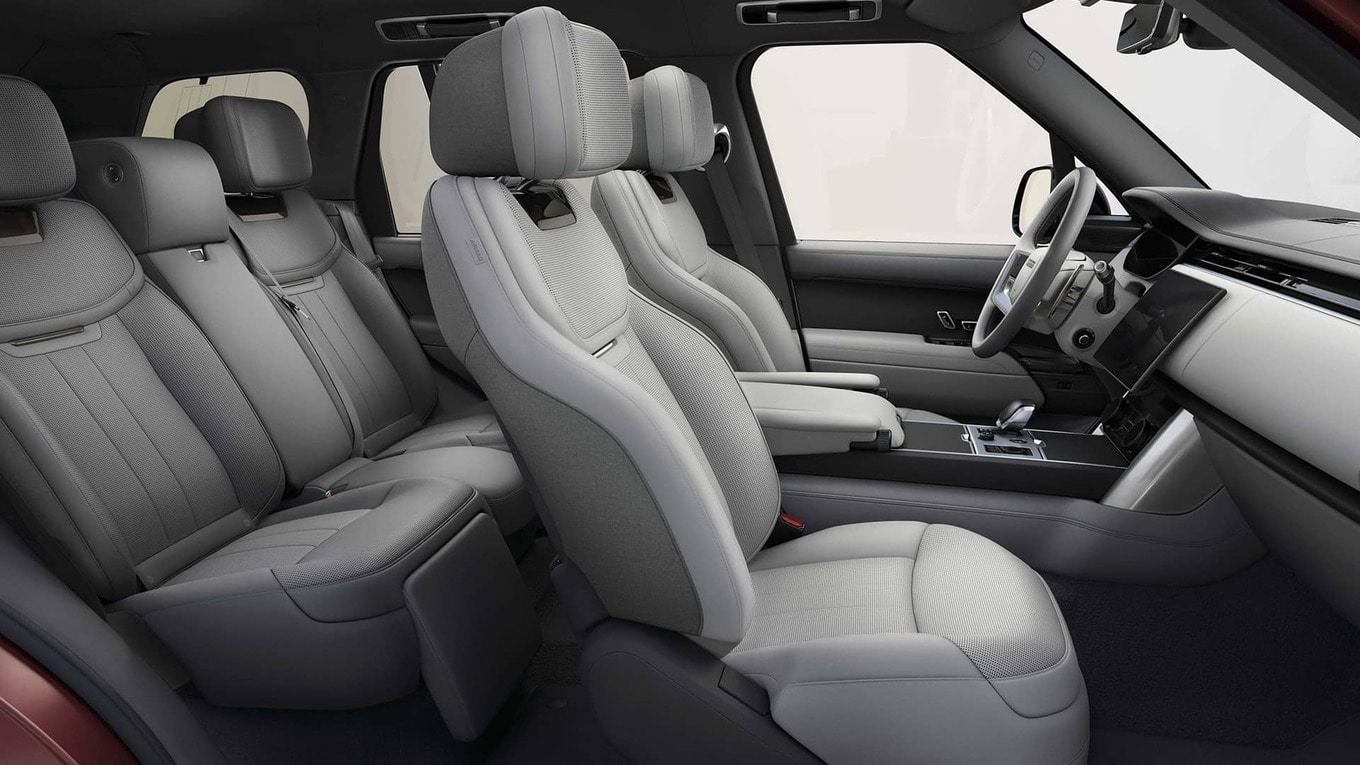 Jaguar Land Rover
6 Jaguar Land Rover
"The attitude toward animal byproducts is changing. Personally, I'd be quite happy to move away from leather tomorrow. I don't like that we have to slaughter all those cows to create leather," Jaguar Land Rover's Chief Creative Officer Gerry McGovern said in an interview in 2017. And in 2021, the manufacturer started to act on that sentiment when it introduced its first vegan interior options in partnership with Ultrafabrics.
Find out more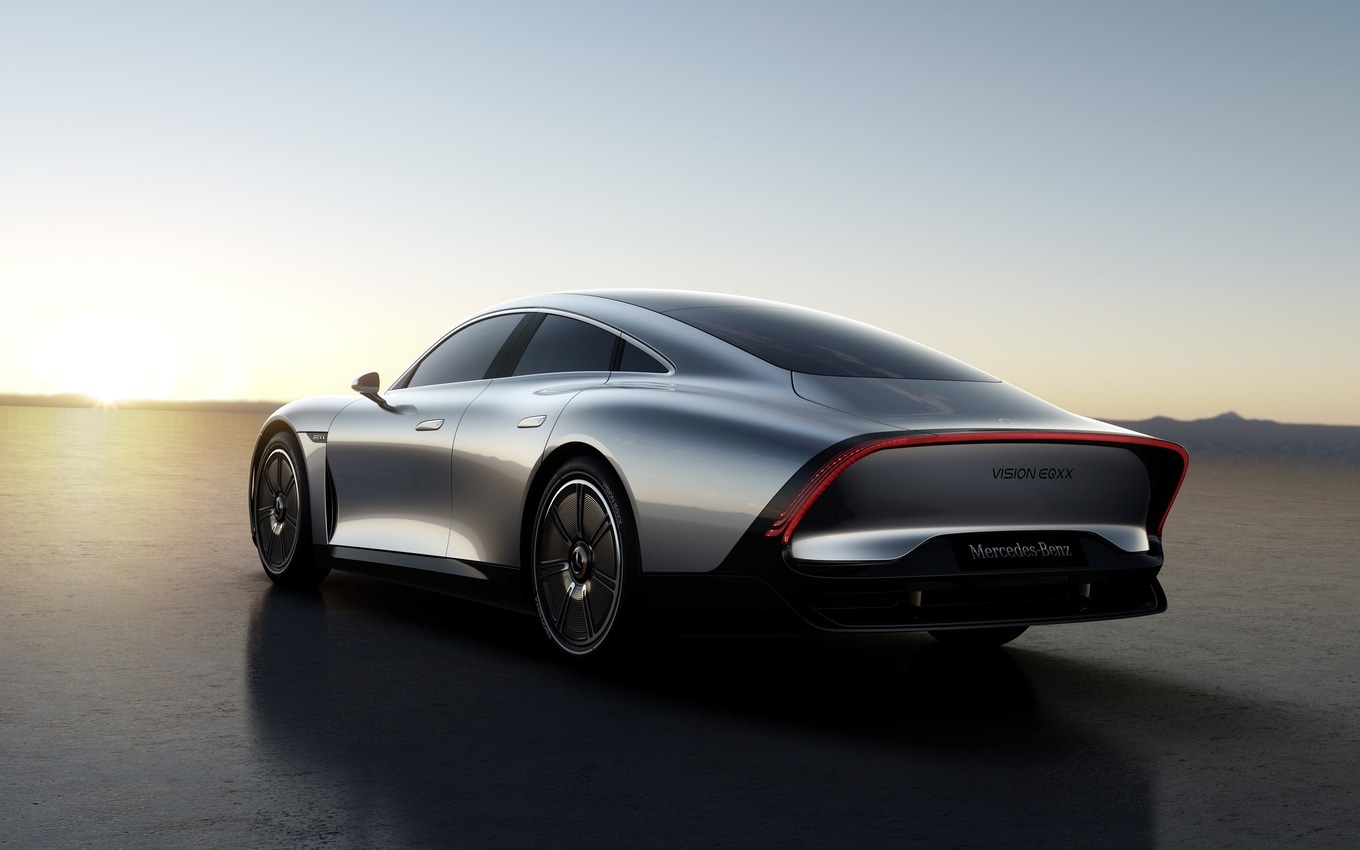 Mercedes-Benz
7 Mercedes-Benz
In 2022, Mercedes-Benz debuted a concept car, called the Vision EQXX, which featured vegan interiors, made with materials like mushroom leather, cactus leather, bamboo, and bio-based vegan silk. But the German luxury car manufacturer also has several vegan options in its current models, too. According to PETA, models like the Marco Polo, the Vito, and the V-Class are all fitted with leather-free interiors as standard.
Find out more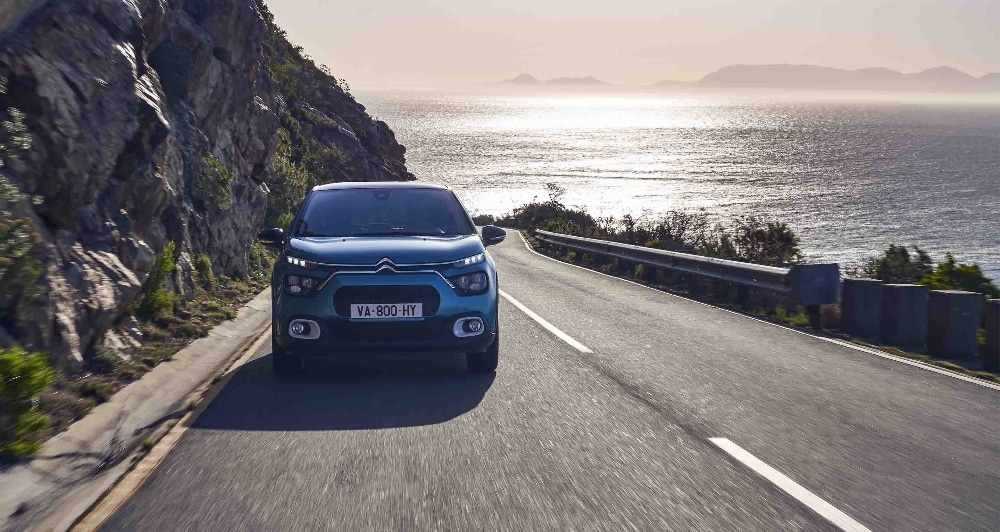 Citroën
8 Citroën
According to Dick Lovett, this popular French car manufacturer is in the top 10 vegan-friendly car brands, with 15 leather-free models on offer. PETA confirms this and notes that vegan-friendly varieties include the C3, the C4, and the ë-C4.
Find out more
For more on vegan leather, read: