This month, luxury French fashion brand Louis Vuitton released its most sustainable shoe to date: Charlie, which is made with vegan leather from an interesting vegetable source. The gender-neutral shoe, a first for the brand, features an upper crafted from Biopolioli, a corn-based material that is similar to polyurethane but more sustainable.
The remainder of the shoe is crafted from other eco-friendly materials, including the sole (made from 94-percent recycled rubber); the laces (made from recycled fibers); and the tongue patch (which features ECONYL, a material made entirely from waste such as old carpets, fishing nets, and industrial plastic).
Made at Louis Vuitton's production plant in Fiesso d'Artico, Italy, the Charlie is accented with LV inscriptions and comes in two styles: high-top sneaker boot ($1,130) and low-top sneaker ($1,080).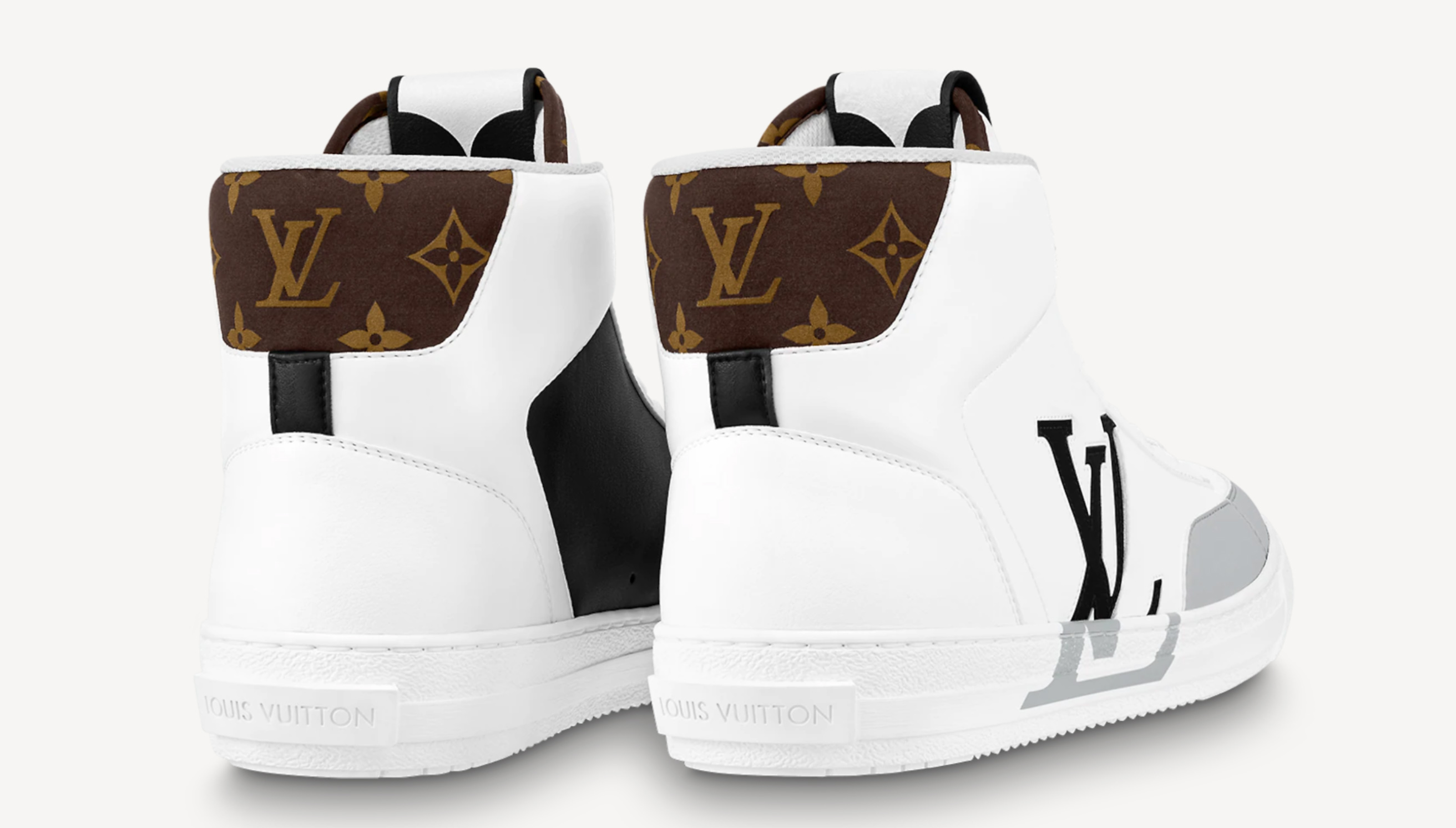 Making vegan leather from corn and other plants
Louis Vuitton is not the first major brand to use a corn-based material in its uppers—that honor goes to Reebok which launched a cotton and corn shoe in 2017. These days, new plant-based materials make it easier for brands to replace animal leather and polyurethane (a plastic used to make vegan leather), with environmentally friendly alternatives.
In Mexico, entrepreneurs Adrián López Velarde and Marte Cázarez developed Desserto, a vegan leather that is durable, breathable, and environmentally friendly. Made from nopal—a type of cactus that is endemic to Mexico—the award-winning vegan leather is partially biodegradable and lasts at least 10 years.
Spanish designer Carmen Hijosa looked to the pineapple industry to craft her innovative material Piñatex, a material made from the leaves typically wasted in pineapple production. In August, pineapple giant Dole struck a deal to repurpose the waste created at its pineapple plants in the Philippines into the vegan pineapple leather. The partnership helps Dole meet its goal to have no fruit loss by 2025 in an effort to reduce its food waste, and also contributes to a circular economy by using waste materials to make sustainable leather alternatives.
Mycelium is bringing its mushroom magic to the world of fashion, as well. Startup Bolt Threads uses the fast-growing mushroom root system to create Mylo, a vegan mycelium leather that can be grown in a fraction of the time it takes a cow to mature—and with much fewer resources.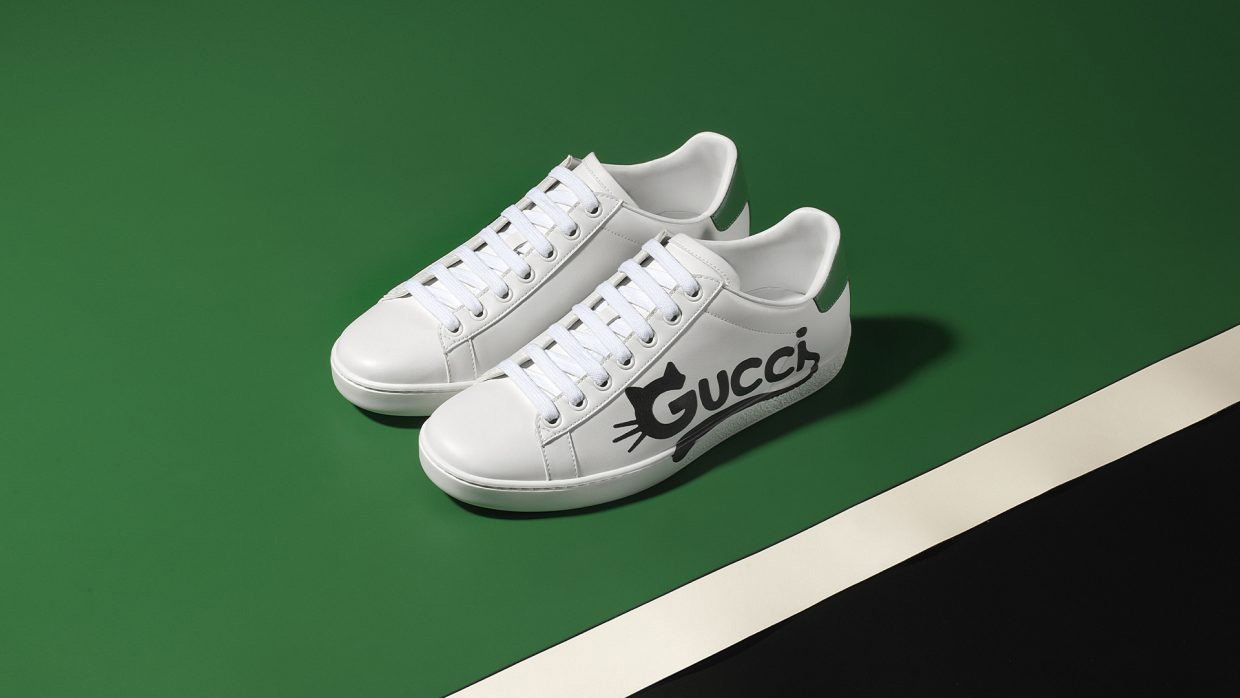 Top fashion brands get into vegan leather
Louis Vuitton's new vegan corn sneakers join a growing selection of high-end footwear made with sustainable, animal-free materials. Eco-conscious designer Stella McCartney has pushed the fashion industry in a more sustainable direction for a long time and most recently, the eco-conscious designer partnered with Bolt Threads for the Mylo Consortium, a group of brands that are working with the startup to release items made with its mushroom leather. Thus far, McCartney has created a concept corset and trousers with Mylo and showcased a mushroom leather handbag on the runway during this year's Paris Fashion Week.
Luxury designer Gucci is approaching vegan leather in its own way with Demetra, a leather alternative the brand spent two years developing. Unveiled in June, the new material is made from 77-percent plant-based raw materials, including wood pulp and viscose, and is tanned in the way leather would be but without animal cruelty or environmental harm. Gucci showcased Demetra in three different sneaker styles: The Gucci Basket, Gucci New Ace, and Gucci Rhyton.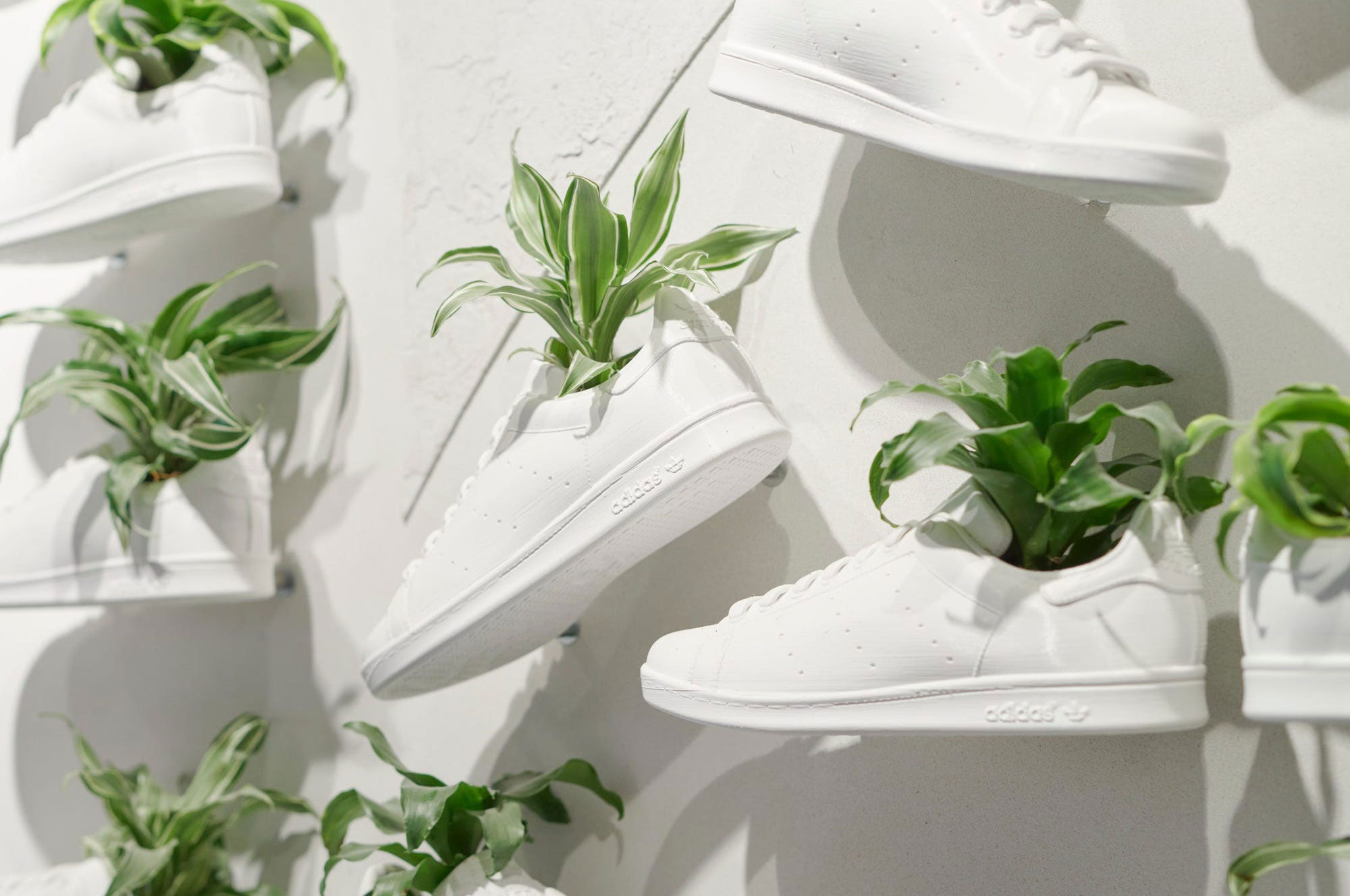 And athletic footwear is getting a vegan makeover, as well. Adidas is also part of the Mylo Consortium and has been playing around with the idea of launching vegan mushroom leather-based Stan Smiths—to supplement the vegan leather styles it has already released in recent years. McCartney also worked with Adidas to bring sustainability to the soccer field with the Predator Freak, a vegan leather soccer shoe created in partnership with World Cup-winning soccer player Paul Pogba which it released this month.
Nike is also looking at a vegan leather future. Last summer, the footwear giant launched the Happy Pineapple collection, which included reimagined versions of iconic styles made with Piñatex instead of animal hides. The pastel-hued collection comprised Air Max 90, Air Max 95, Air Zoom Type, and Air Force 1 styles accented with swooshes and logos made from the innovative vegan leather.
In September, Nike released a vegan collection it created in partnership with Billie Eilish. A fan of Air Jordans from a young age, Eilish's new vegan shoes feature her signature on the insoles and are available in two styles: Air Jordan 15 in a neutral taupe hue and Air Jordan 1KO style in a "Ghost Green" colorway—reminiscent of the vegan pop star's lime green hair color prior to her new platinum look.
For more about vegan leather shoes, read:
Jaden Smith Launches Vegan Leather New Balance Sneakers

Adidas Is Veganizing Its Iconic Sneaker Styles

This Sneaker's Vegan Leather Is Made From Recycled Bubble Wrap