Clean homes are big business. In fact, the global household cleaning products market is worth more than $247 billion, according to some estimates. But unfortunately, many of the products designed to get our homes sparkling aren't so clean on the inside—it turns out, they're not just loaded with harsh chemicals, but also animal ingredients. Yup, there could be animal products in your cleaning cabinet. But don't worry, there are also plenty of vegan products out there to choose from—most of which you can easily grab during your next trip to Walmart. Here are some of our top picks.
Why aren't all cleaning products vegan?
We all know that brands often sneak animal ingredients into food products (looking at you, milk powder), but it's also important to check what's going into our cleaning products.
Oily caprylic acid, for example, is sometimes used in disinfectants, and while it can be derived from palm or coconut oil, it also comes from mammals. Other ingredients to watch out for include lanolin (which comes from sheep's wool), beeswax (made by, you guessed it, bees), and tallow (which comes from the fat of cattle and sheep).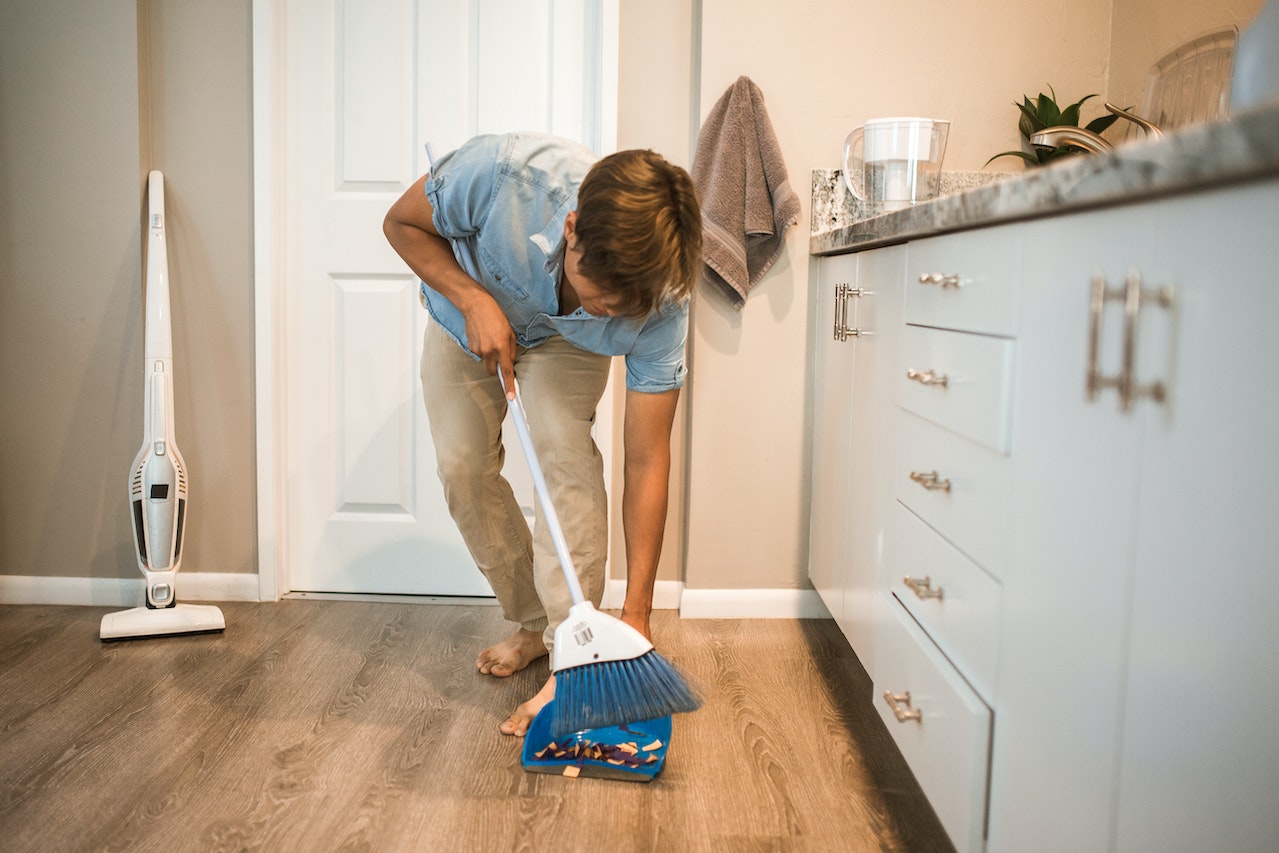 Pexels
If you're worried about animal testing, unfortunately, this also takes place in the cleaning product industry. Usually, a brand will be open about its animal testing policy, but you can also look for third-party certification from organizations like People for the Ethical Treatment of Animals and Leaping Bunny for extra reassurance. All of the options below are not just vegan, but also cruelty-free.

17 vegan cleaning products to buy from Walmart
Reach for these vegan, cruelty-free products for a sparkling clean home.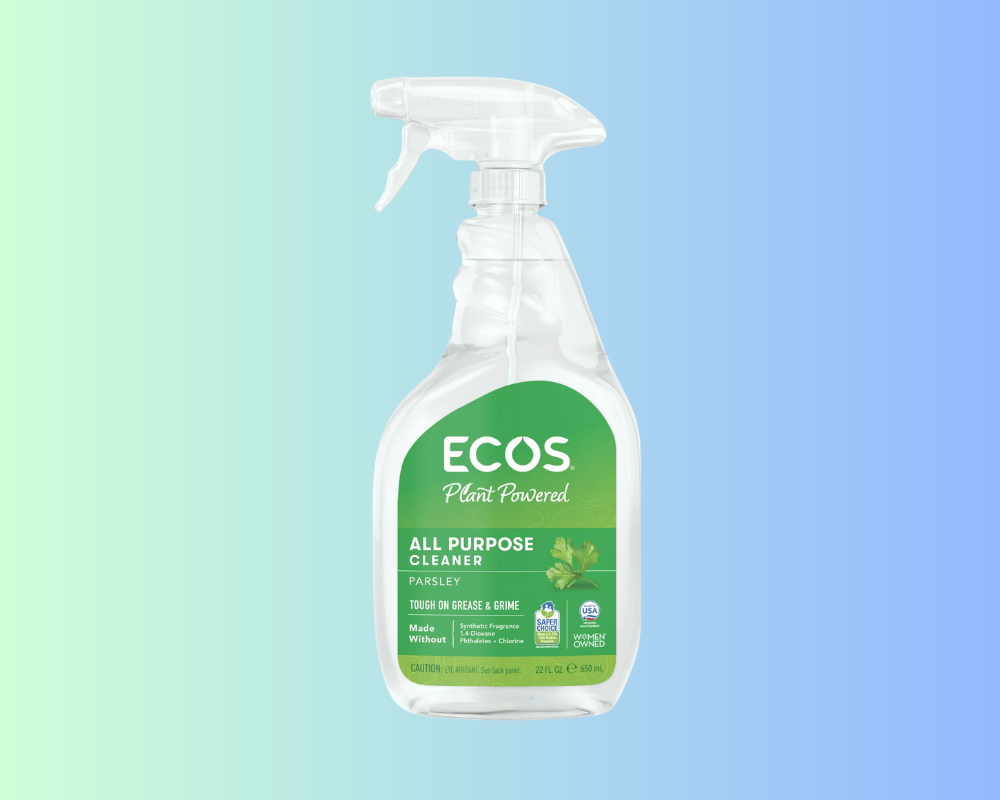 1 Ecos Parsley All Purpose Cleaner
Most cleaners have a citrusy scent, but this option from Ecos is particularly unique because it smells like parsley. Yep, you can fill your home with the scent of fresh herbs when you choose this biodegradable all-purpose cleaner, which is made with renewable plant extracts.
Get it here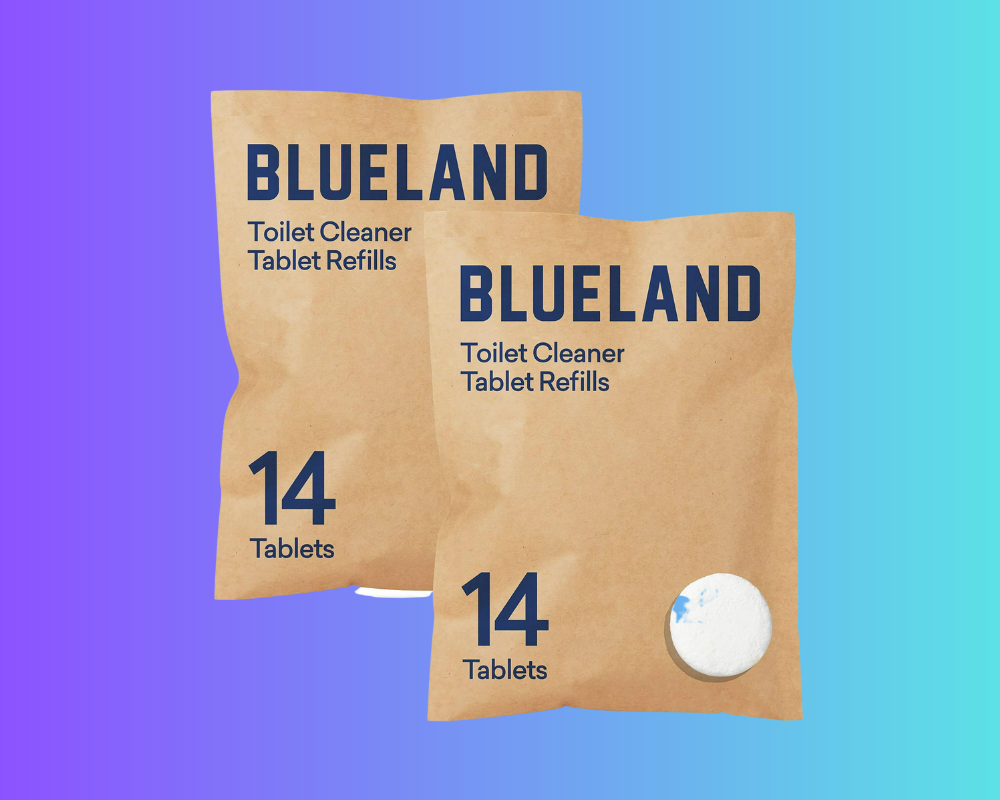 2 Blueland Toilet Cleaner
Not only is this bio-based toilet cleaner tough on any stubborn stains and grime, but it's also totally plastic-free. Plus, it's easy to use. For a gleaming toilet, just drop it into the bowl, wait for it to finish fizzing, scrub, and flush.
Get it here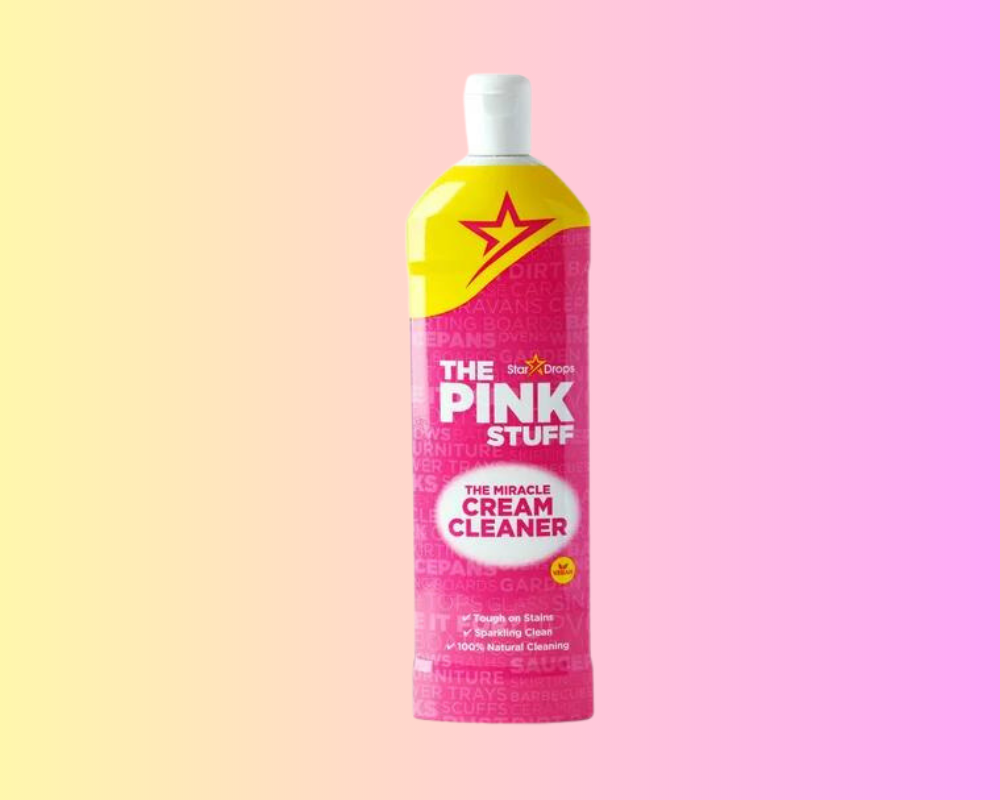 3 The Pink Stuff Stardrops Miracle Cream Cleaner
Designed for use on things like tiles, oven tops, and sinks, this cream cleaner is efficient yet gentle, and easy to use, too. After you've wiped it over the surface of your choice, rinse away with water for a sparkling result.
Get it here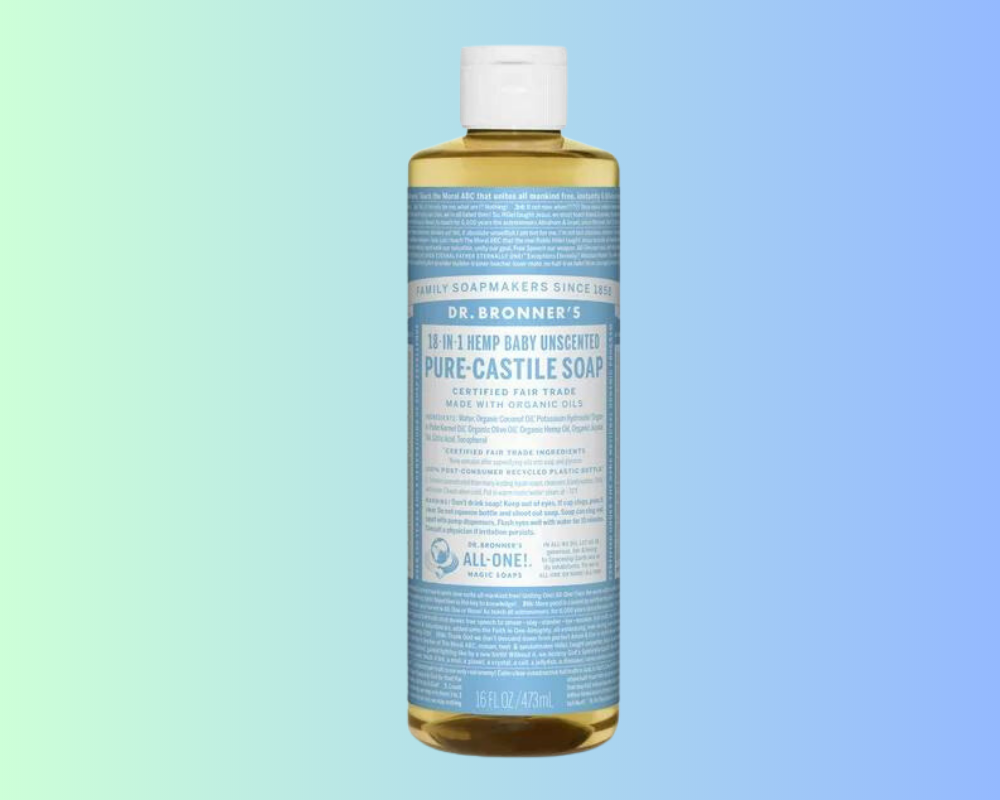 4 Dr. Bronner's Pure-Castile Liquid Soap
Dr. Bronner's liquid soap is the ultimate multi-tasking cleaning product. The organic, biodegradable formula is gentle enough to use on your face, body, and hair, but it's also efficient enough to clean the floor and the dishes, too. Why spend money on body care and cleaning products when you can buy one product that does it all?
Get it here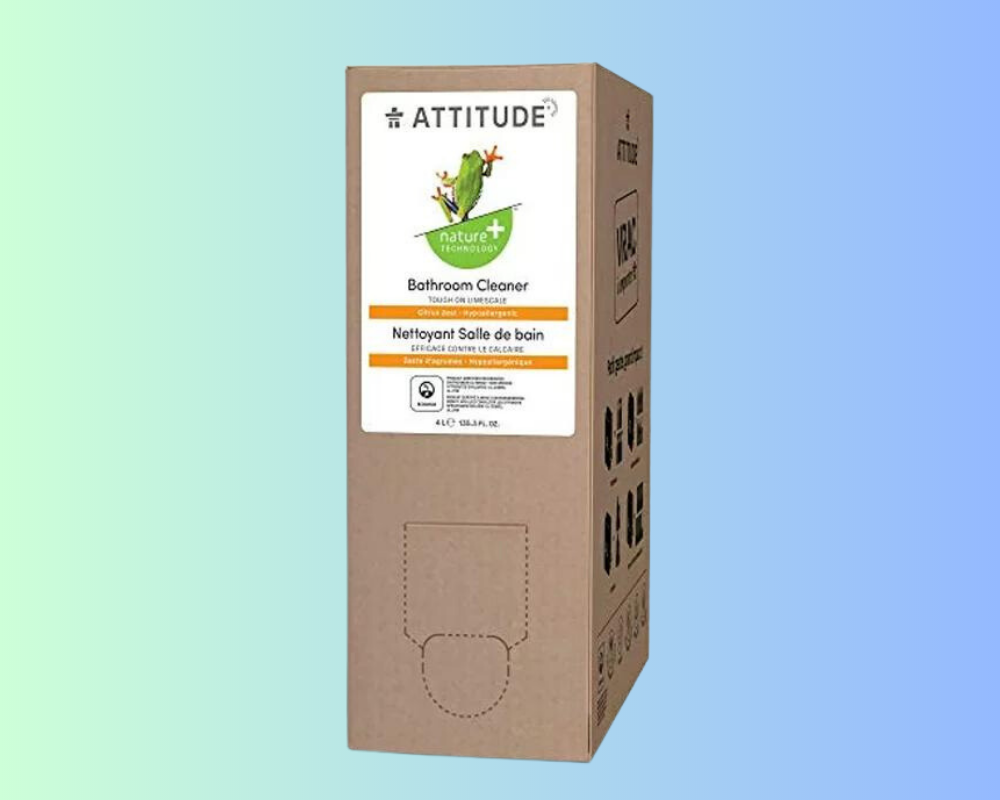 5 Attitude Bathroom Cleaner
Attitude's plant-based bathroom cleaner is hypoallergenic and free of harsh ingredients, like parabens and formaldehyde. It's also a great choice for those looking to reduce their plastic waste, as the packaging is totally refillable.
Get it here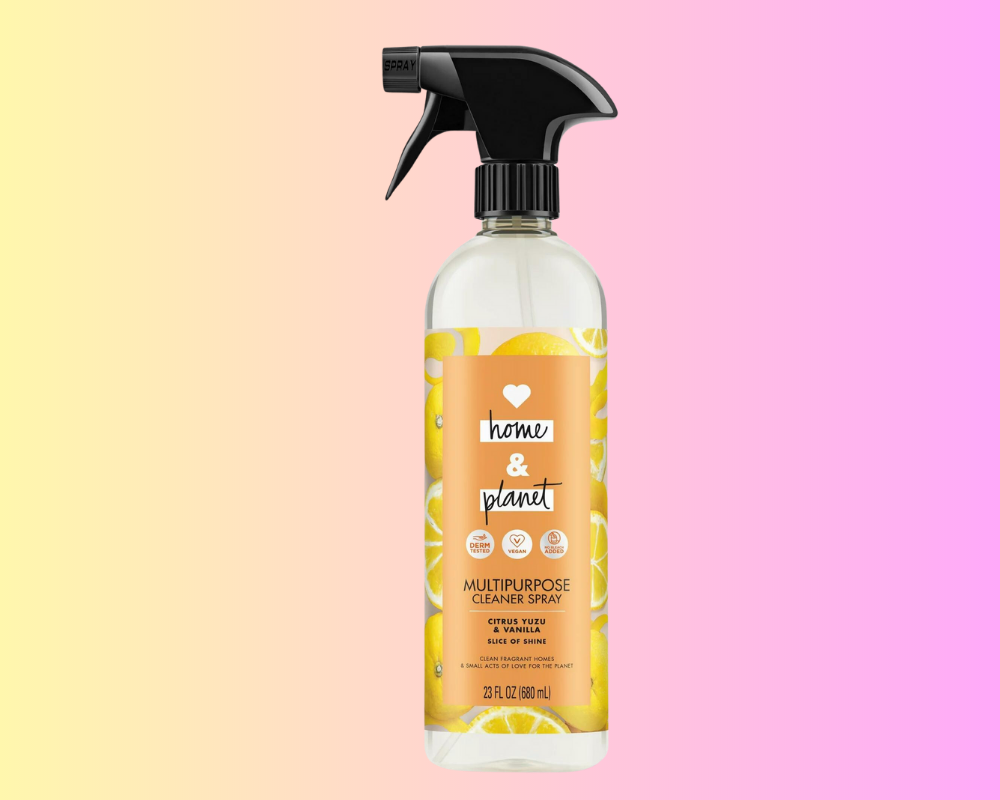 6 Love Home and Planet Multipurpose Cleaner
Not only does this multipurpose cleaner smell great (like citrus yuzu and vanilla, to be exact), but the powerful formula is also made with 90-percent plant-based cleansers. True to the name, this product is better for the planet, thanks to the recyclable packaging.
Get it here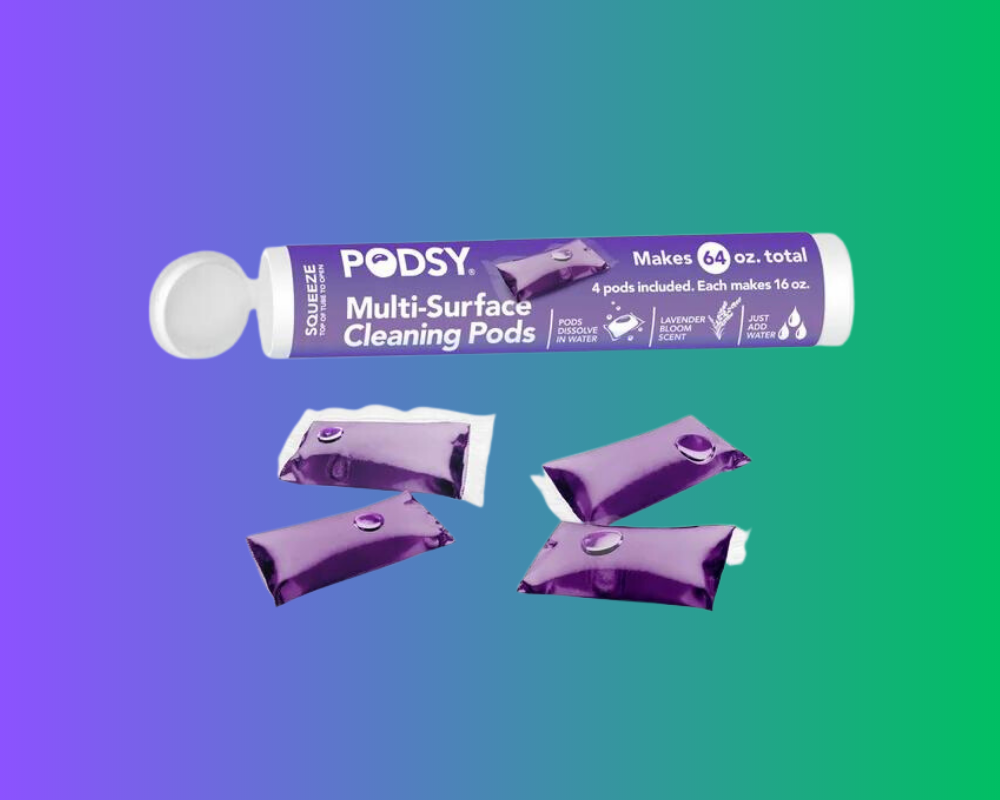 7 Podsy Multi-Surface Cleaning Refill Pods
In a bid to reduce plastic and water waste (and expense!), Podsy sells its products without the water added. All you need to do is buy one bottle from the brand, and then after that, you just top it up with its refill pods and add the water at home. Simple, yet effective.
Get it here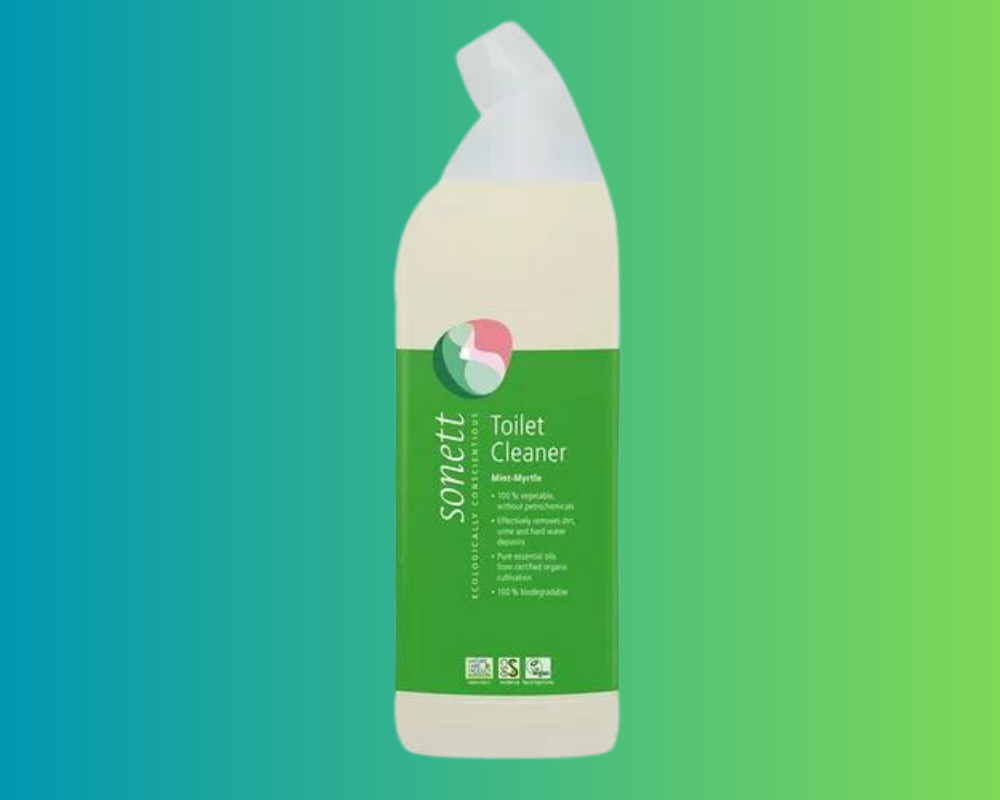 8 Sonett Organic Toilet Cleaner
Let the power of citric acid work its magic on your toilet bowl with this organic, effective cleaner from Sonett Organic. The product is also biodegradable and smells satisfyingly fresh thanks to the scent of fresh mint and myrtle.
Get it here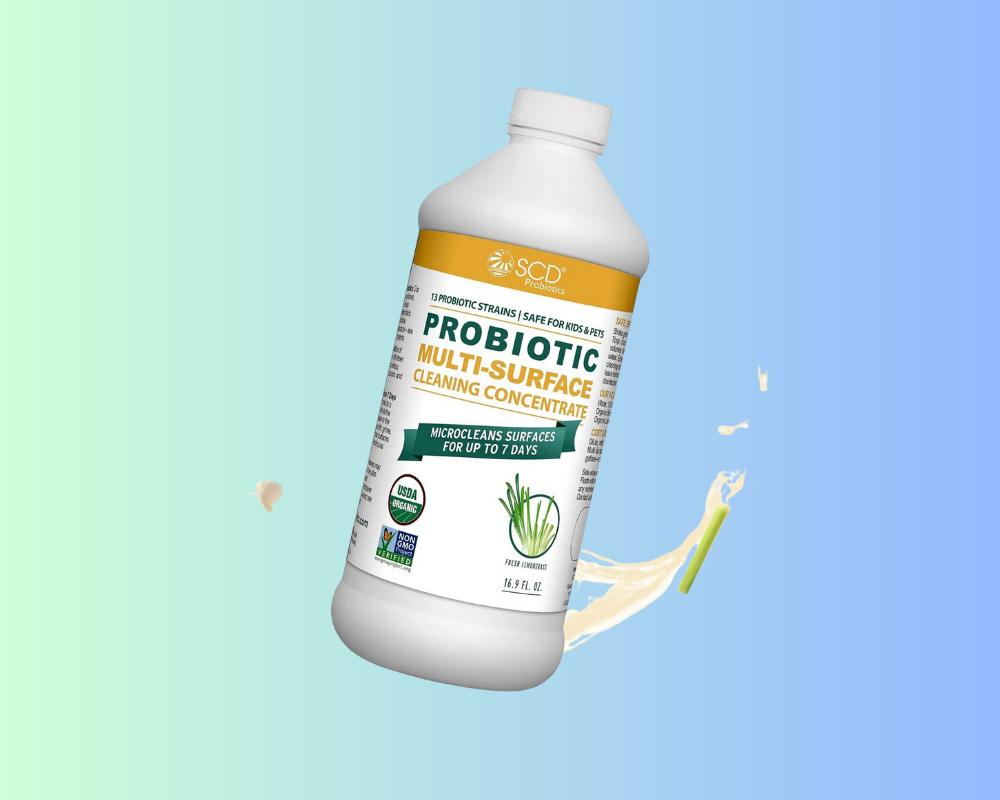 9 SCD Probiotics All-Purpose Cleaning Concentrate
When you think of probiotics, you likely think of gut health, but good bacteria can also play a role in cleaning your home. Not convinced? Put it to the test for yourself with this USDA Certified organic cleaner from SCD Probiotics. According to the brand, due to the multiplying bacteria, the result is a cleaner that works for a full seven days after you've sprayed.
Get it here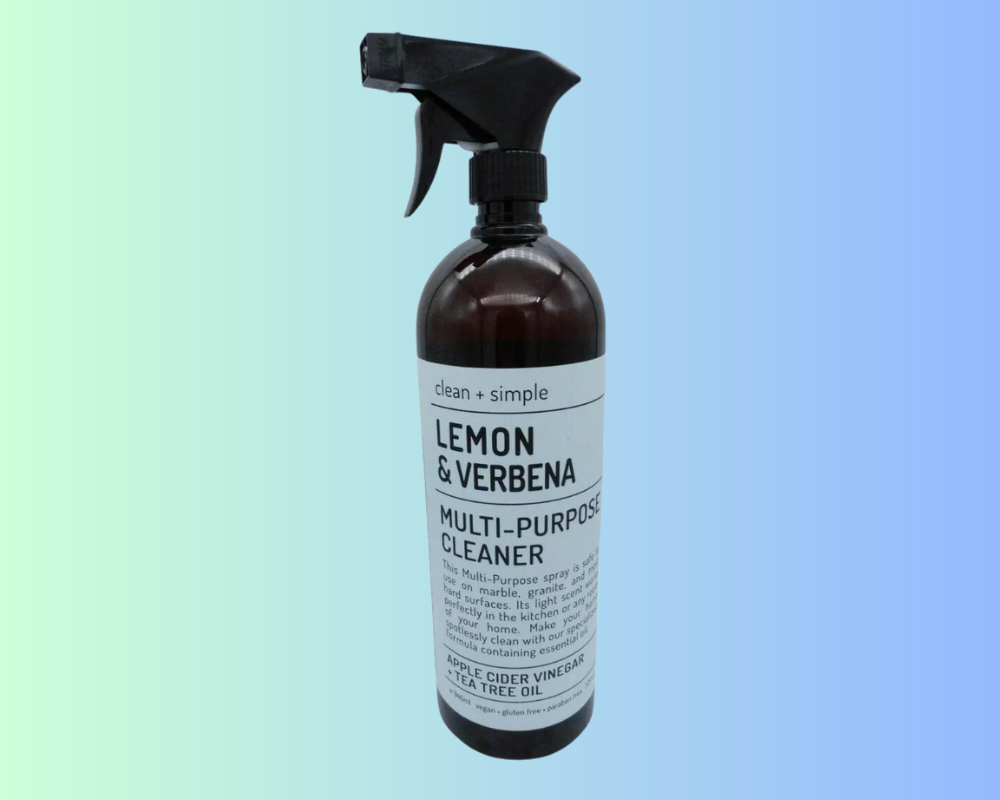 10 Clean + Simple Multi-Purpose Cleaner Spray
This gluten-free, paraben-free spray formula is infused with essential oils, including tea tree oil, which will help to keep your surfaces sparkling thanks to its antibacterial and antifungal properties.
Get it here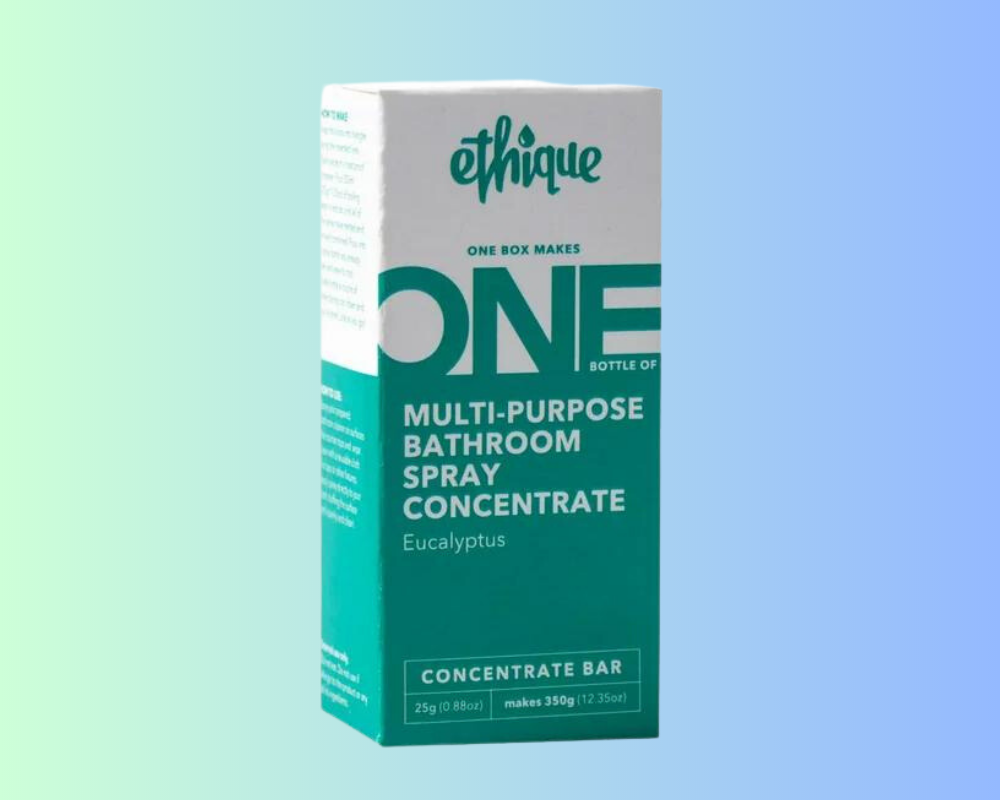 11 Ethique Multi-Purpose Bathroom Spray Concentrate
Ethique is known for its low-waste, plastic-free beauty and body care products, but the brand also has effective cleaning formulas. Just like its other solid bars, all you need to do is mix this eucalyptus-scented cleaner with hot water for an efficient, multi-purpose product that will leave your bathroom gleaming.
Get it here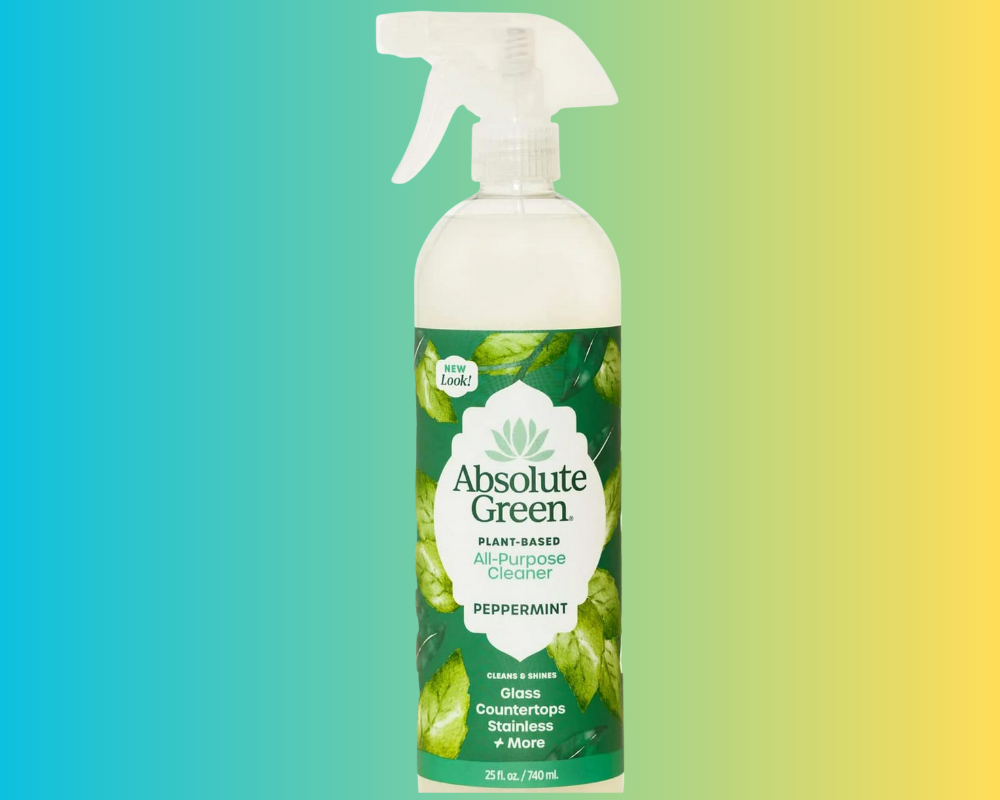 12 Absolute Green 100% Natural All Purpose Cleaner
If you're looking for an effective all-purpose cleaner that only uses natural ingredients, this formula from Absolute Green might be just what you're looking for. It's made with essential oils, and 100-percent plant-based, natural, clean ingredients.
Get it here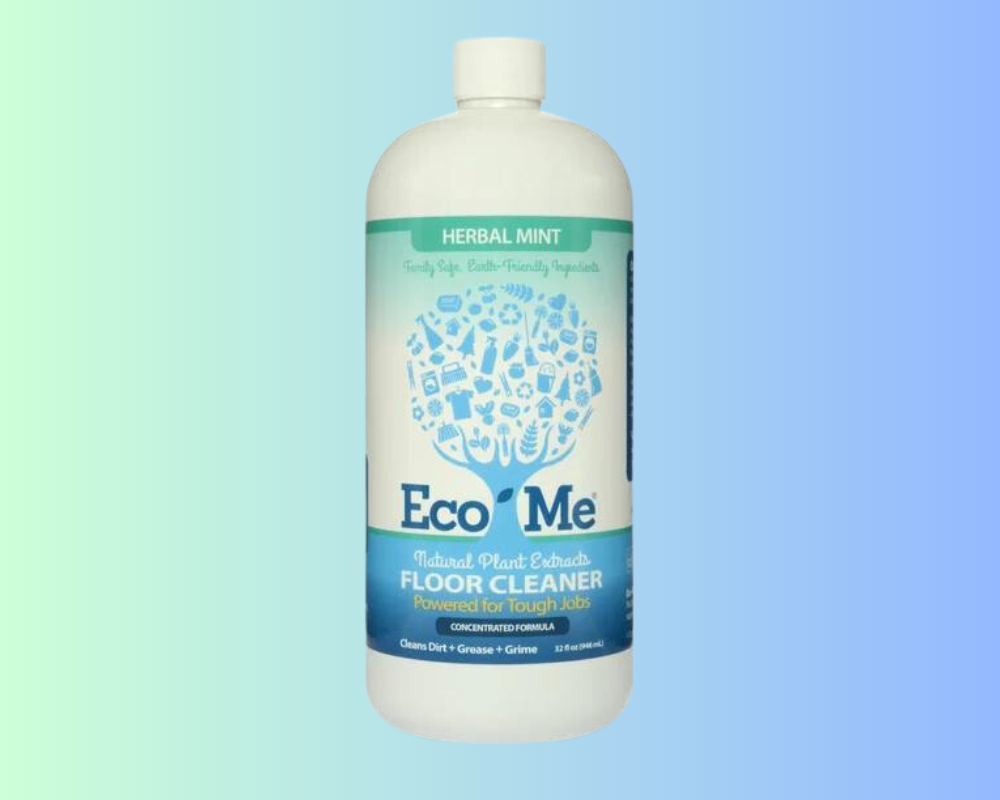 13 Eco-Me Concentrated Multi-Surface and Floor Cleaner
Get those dirty floors sparkling clean with Eco-Me's concentrated, plant-based formula. All you need is just a dash of this cleaner, which contains natural plant extract and botanicals, to get the spotless floor of your dreams.
Get it here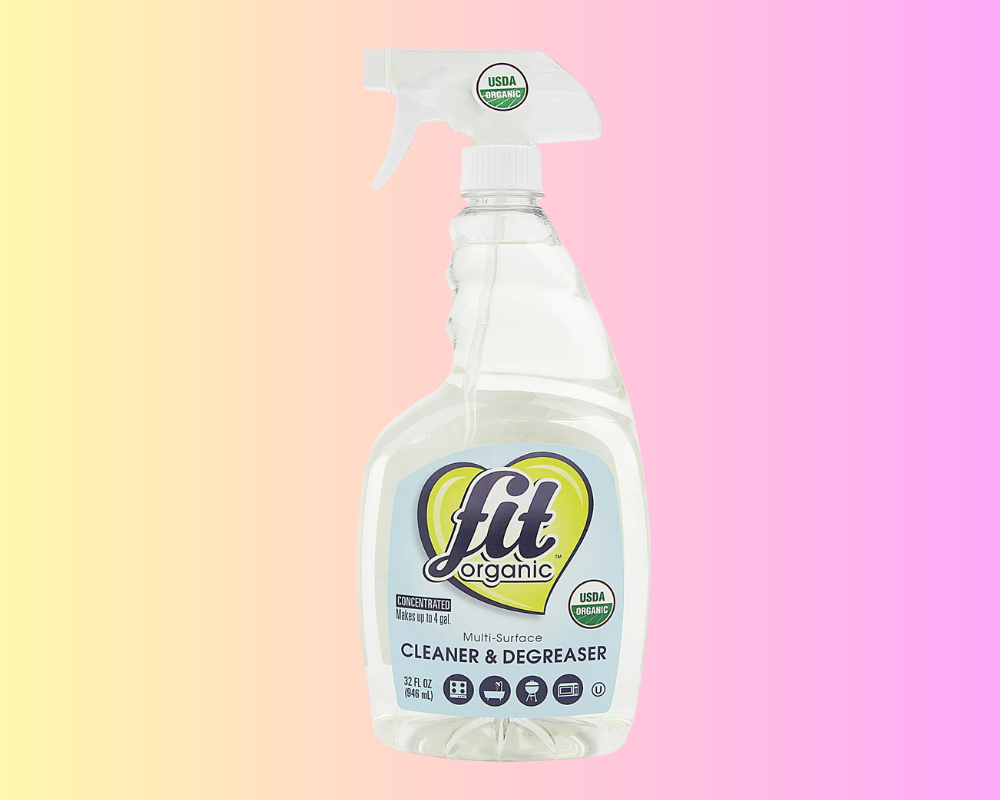 14 Fit Organic All-Purpose Cleaner and Degreaser Spray
For those sensitive to fragrances, this cleaner from Fit Organic is a great choice, because it's totally odor-free. It's also USDA-certified organic, artificial ingredient-free, and incredibly efficient at cleaning everything from stove tops to bathtubs to jewelry.
Get it here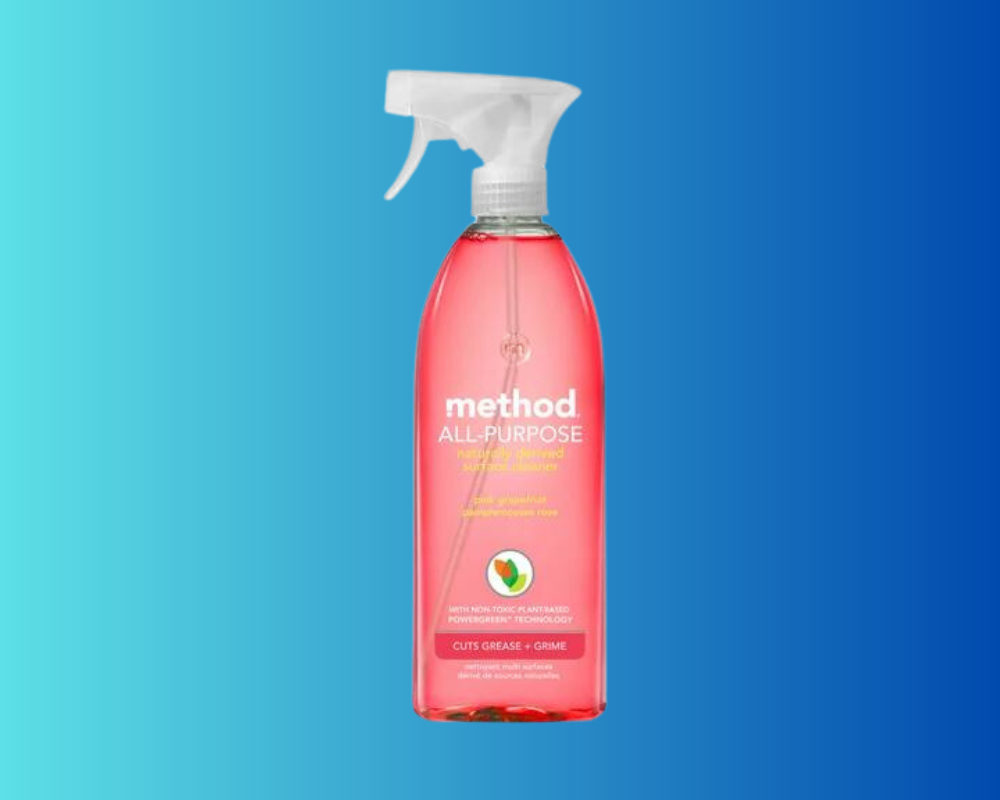 15 Method All-Purpose Cleaner
Method's popular all-purpose biodegradable cleaning spray won't just leave your surfaces gleaming, but it will also leave them smelling delicious, too. Ditch the traditional lemon and choose from scents like grapefruit, wild rhubarb, and water mint.
Get it here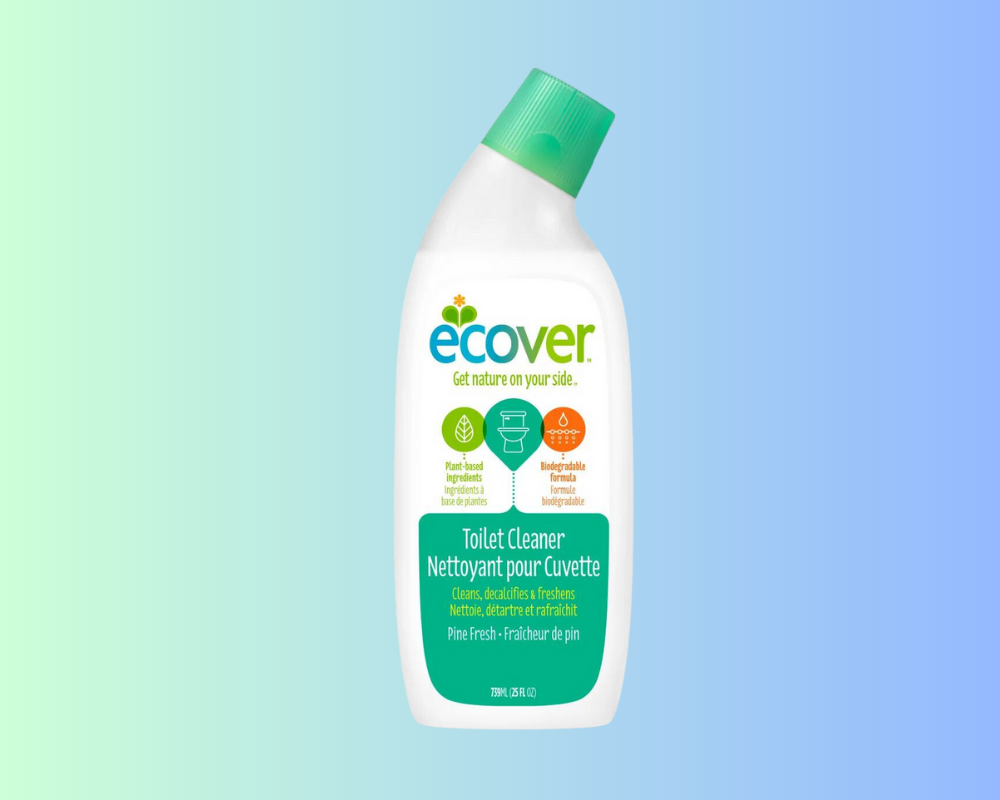 16 Ecover Toilet Bowl Cleaner
For a fresh, clean, sparkling toilet bowl, look no further than this plant-based cleaner from Ecover. The formula, made with renewable ingredients, will work efficiently to work away grime and decalcify for super satisfying results.
Get it here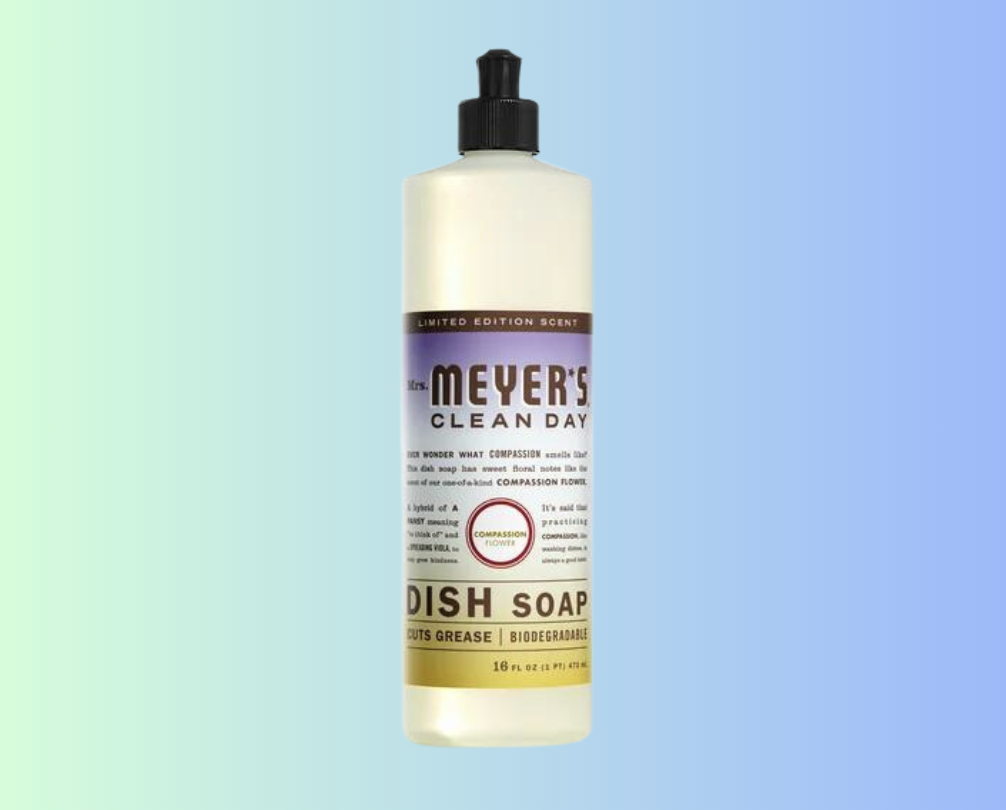 17 Mrs. Meyer's Clean Day Dish Soap
Cleaning the dishes is a boring job, let's be honest. But you can make things a little easier with an efficient, powerful formula that cuts through grease quickly—without having to rely on ingredients like parabens, phthalates, or anything that comes from an animal. Mrs. Meyer's dish soap is that formula.
Get it here
For more on vegan cleaning products, read:
Here at VegNews, we live and breathe the vegan lifestyle, and only recommend products we feel make our lives amazing. Occasionally, articles may include shopping links where we might earn a small commission. In no way does this effect the editorial integrity of VegNews.