Just outside of Chicago, in Schererville, IN, local entrepreneur Carole Anne Flynn is on a mission to transform her small town into a plant-based oasis—and she's making her goal a reality one vegan doughnut at a time. But before she launched her doughnut shop Bakehouse 138, Flynn was a young mom navigating her sons' severe dairy intolerance.
Nearly three years ago, Flynn welcomed her third child. After learning that her son was born with a severe dairy intolerance, she adopted a plant-based diet temporarily to ensure she could safely breastfeed her newborn.
While her son grew out of his dairy intolerance around his first birthday, Flynn's fourth child, too, was born with the same dairy intolerance.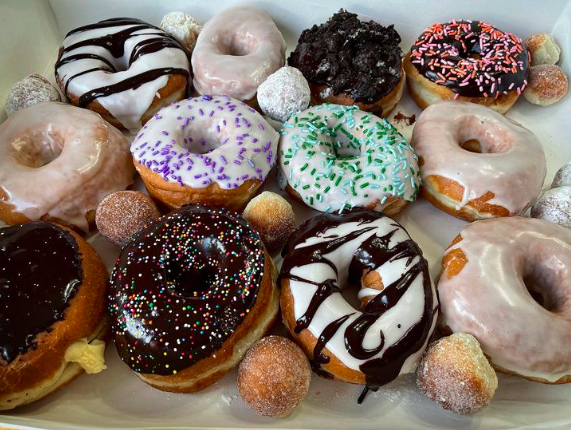 Bakehouse 138
The stay-at-home mother of four was suddenly thrust into the world of food intolerances, and she quickly became an expert at reading labels. Dairy, she would come to learn, was hidden in a large variety of foods that she wouldn't have normally expected.
"Reading labels was number one," Flynn tells VegNews about navigating her sons' special diets.
While nursing her sons and eating vegan, Flynn realized the lack of plant-based options available to her at local restaurants. "We're so close to Chicago, but you cross the state line, and there's a huge halt [in terms of vegan options]," Flynn says. "The lack of inclusivity blows my mind."
Vegan doughnuts for all
So, the mother of four decided to take matters into her own hands. In January 2023, Flynn launched Bakehouse 138. During her first weekend of operation, she set up shop right in her home and cranked out more than 100 doughnuts using a small, countertop fryer.
Flynn's best friend, Rachel Withers, offered a helping hand. Together, the two women got to work before sunrise.
"Rachel and I would start at two or three in the morning, and we would still be backed up with orders because we could only fry two to three doughnuts at a time," Flynn explains. "The first two or three months of operation, before I got my [larger] fryer and proofing cabinet, they were hell. I can't believe Rachel stood by me."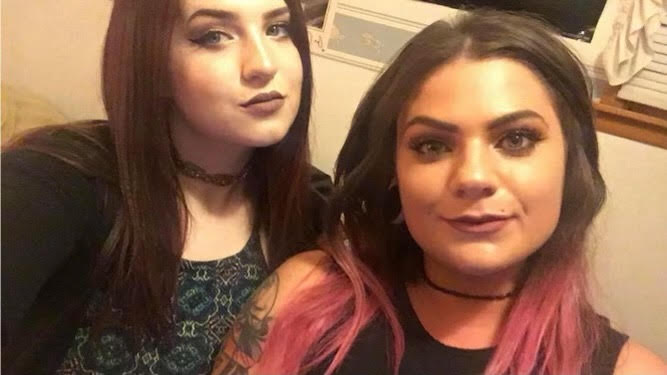 Rachel Withers (left) and Carole Flynn (right). Courtesy of Carole Flynn
Today, Flynn and Withers have built out the former's sun room into a full-fledged vegan doughnut operation. And with the right equipment, the duo is better able to meet demand. Gone are the days of 10-car lines outside of Flynn's home as customers patiently wait for their orders.
Customers flock to Bakehouse 138's selection of vegan cookies and doughnuts. Classic glazed and frosted varieties are up for grabs alongside French silk, German chocolate, tiramisu, Speculoos, key lime pie, creme brûlée, and Bavarian cream doughnuts.
Flynn and Withers have also become customer favorites at the Crown Point Farmers Market in Crown Point, IN, where they sell out in just under an hour and are known to draw crowds before they've even officially opened their booth.
Finding strength in diagnosis
Flynn has established herself as a prominent baker in Schererville, IN, and has drawn the support of her town's small but mighty vegan community. But Flynn's success wasn't without challenges.
While her sons' dairy intolerance motivated Flynn to adopt a vegan diet momentarily, it was her own mental diagnosis that further encouraged her to transform her longtime passion for baking into a business endeavor.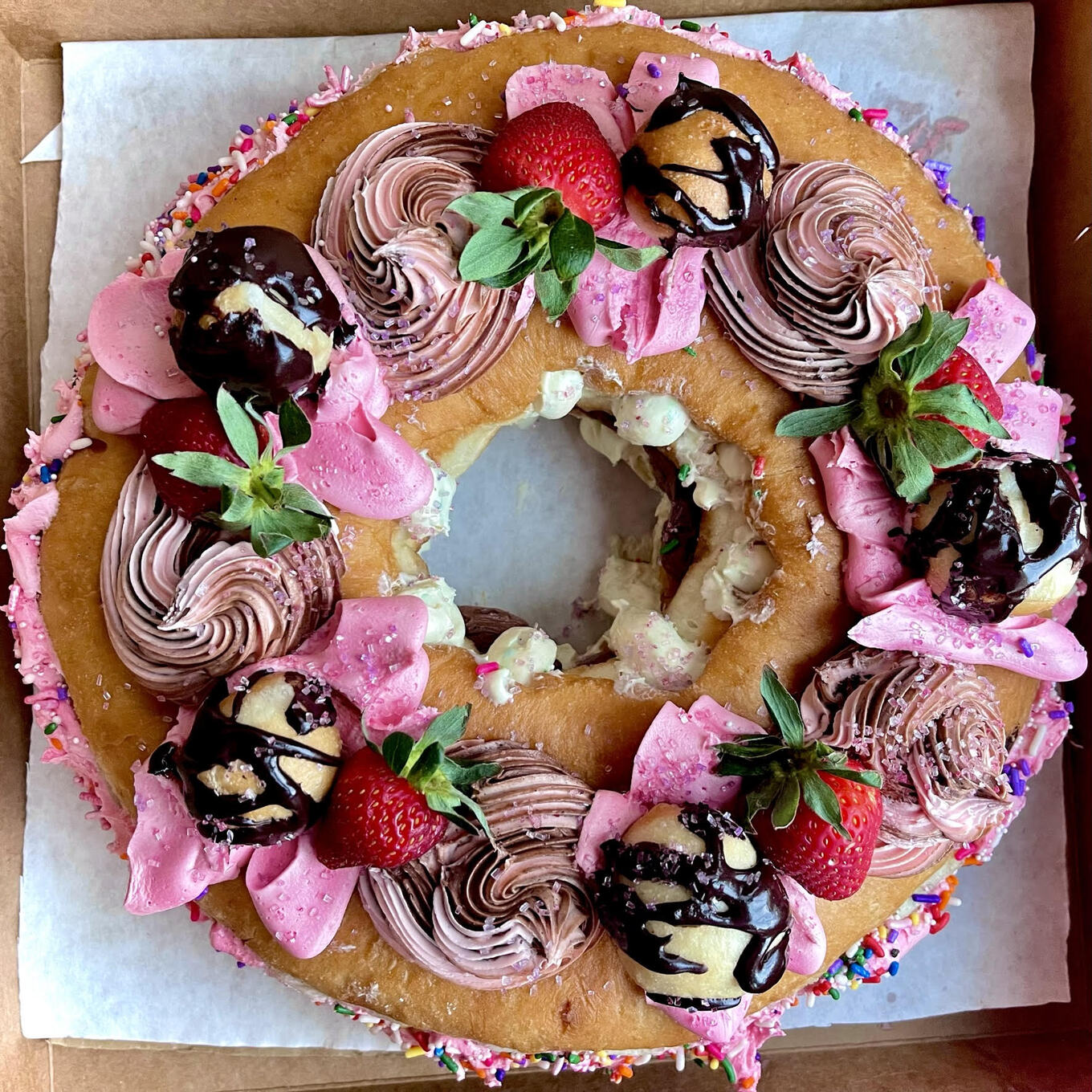 Bakehouse138
Now 30, Flynn recounts that 29 was a rough year for her personally. "I'm going to call it a midlife crisis," she shares. "I felt that I didn't know myself. I'd identified as a wife and as a mother, but I kind of felt like I didn't know my own identity. And I was going through a series of really bad events that were my own doing."
Flynn's "midlife crisis" wasn't exactly what she thought. Ultimately, she was diagnosed with bipolar disorder, and her diagnosis gave her the encouragement to pursue baking professionally.
"The discovery and treatment of my bipolar disorder was actually how I was able to immerse myself and just have the drive and the confidence to share my [baking] talent with other people," Flynn says. "I had basically been going through a 10-year manic episode, and I just didn't know."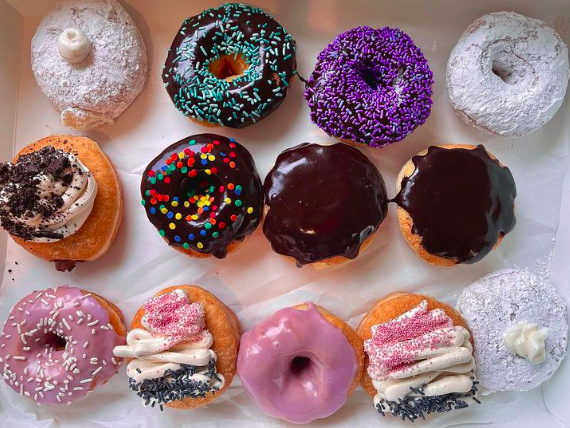 Bakehouse 138
The experience taught her the importance of prioritizing her mental health. "I'm a mother, and as a mom, you have to take care of yourself, and mental health is so important," she says.
Today, Flynn hopes to help others realize that mental health disorders don't always hold people back, but that they can be a source of motivation. The entrepreneur, too, hopes that she can serve as a means of encouragement for those in similar situations.
Flynn is currently looking to further expand Bakehouse 138 and is raising $50,000 via GoFundMe to purchase additional bakery equipment. In the future, she hopes to transform Bakehouse 138 from a home operation to a brick-and-mortar bakery with its very own storefront.
For the latest vegan news, read: