We're living in an age where supermarkets carry vegan pies and muffins, cupcake shops offer at least one vegan option, and even Dunkin' Donuts has hinted at releasing a vegan doughnut. However, the vegan presence on television does not reflect the current reality of this plant-based baking boom. Food competitions are still highly dominated by omnivorous contestants, and while some shows have flirted with a vegan baking week or a singular vegan challenge, the vast majority of the content doesn't give a voice to the incredible work done by vegan bakers around the country. Anna Castellanos is changing that. She appeared on Netflix's hit dessert competition show, Sugar Rush Christmas, which aired in the final months of 2020. While she didn't win, she planted the concept of vegan baking inside the earbuds of thousands of viewers. We chatted with Castellanos to learn more about her business, her experience on the show, and of course, all-things sweet.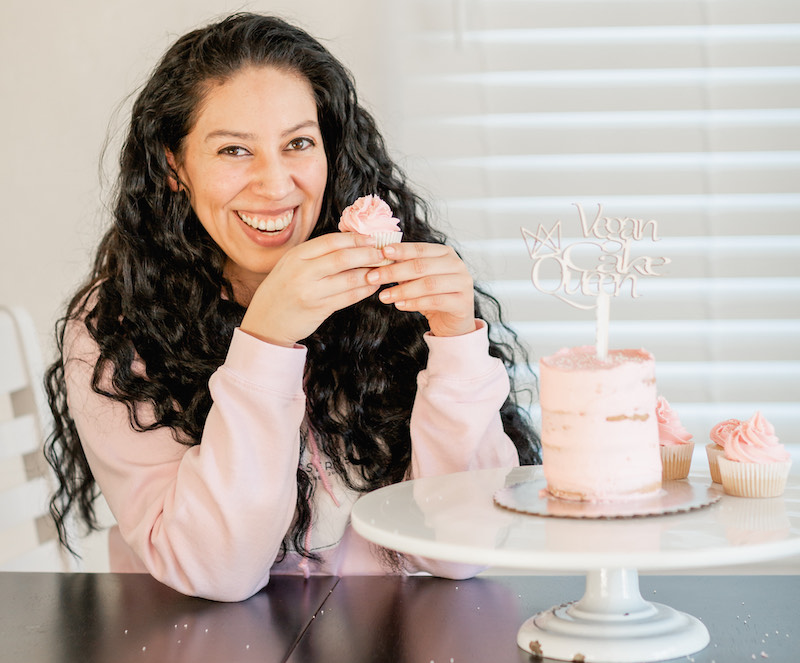 Becoming a Vegan Baker
Castellanos owns her own vegan specialty cake company in San Diego, CA. She opened Ámame Desserts in 2013 and specializes in wedding and event cakes—making her the perfect contestant to showcase her skill on the Sugar Rush stage. When asked to describe her perfect cake, she wavered between all of her flavors before settling on her chocolate cake with ganache frosting. "It's chocolate heaven," we were told.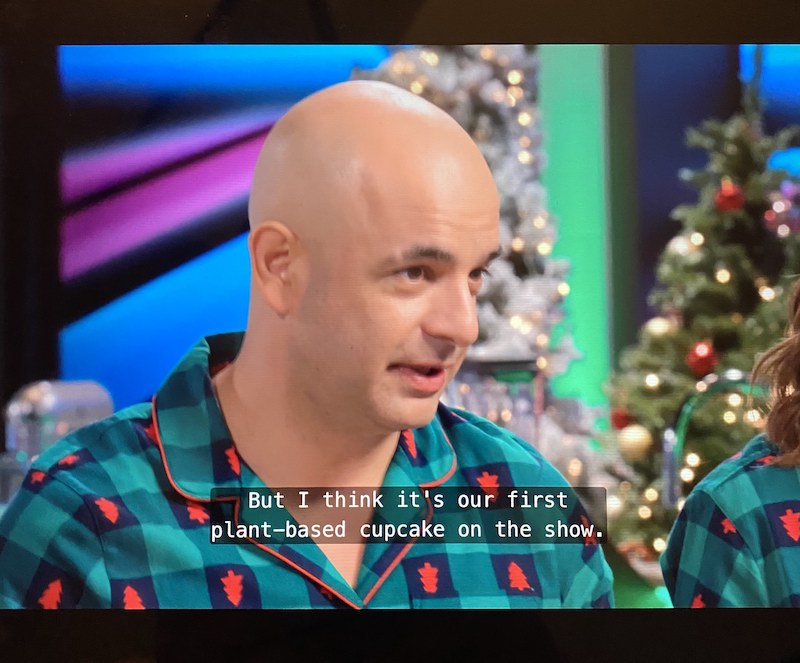 Sugar Rush Basics
For those unfamiliar with the show, Sugar Rush consists of three timed rounds that include a themed cupcake, confection, and an epic cake. Four contestants begin and one is eliminated after each round. The strategy is to bank time for the final cake round while still producing a baked good to impress the judges and stay in the competition. We asked Castellanos about her strategy going into the first round, and she explained, "My partner and I went in there ready to partake in winning in all three rounds. We were so confident in going into the cupcake round because [we] felt like cupcakes are so easy to make, right? Well, let's just say that what you thought could go wrong did indeed go wrong … the pressure was intense, I swear!"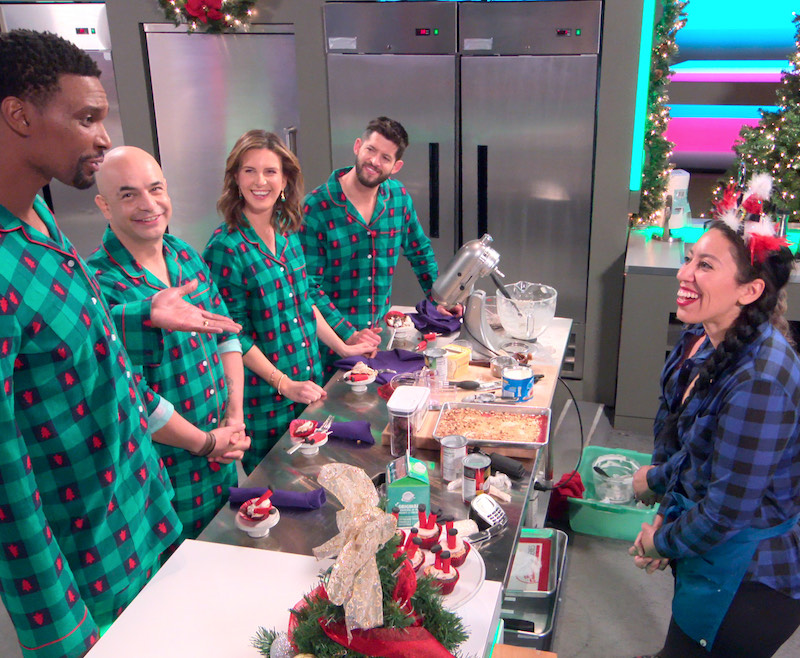 The audition
"Applying for shows was a long process," Castellanos emphasized. "It took me a year to even get noticed as a vegan baker! I would apply to all sorts of networks and the only one that reached out was Netflix. We went on through interviews with producers—showcasing our cake art—and then more interviews. They wanted to see what was different about us, and because we were a vegan bakery they were on board," she said. Once scheduled to compete, the producers asked what ingredients she often uses so they would have all the vegan necessities available in the Sugar Rush pantry.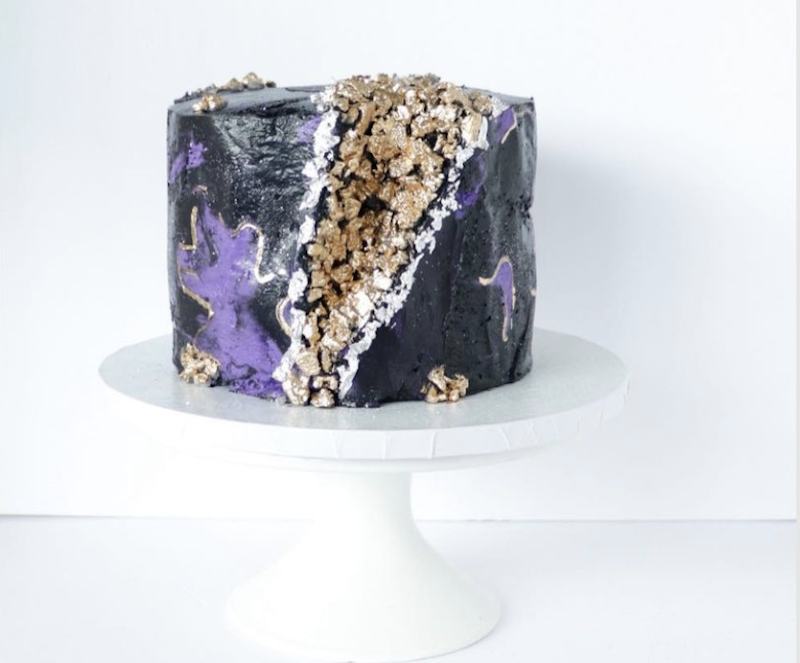 Just a pinch more salt
In the first round, Castellanos was challenged to create a Santa-themed cupcake that included a sweet and salty element. She and her partner made a Mexican hot chocolate cupcake with a salted coconut caramel date filling, Mexican hot chocolate buttercream, and salted almond topping. Castellanos admitted her demise was not tasting the final product. The judges eliminated her following the first round due to the lack of salt in her salted caramel. Lesson learned—always taste as you go, and don't forget a heavy pinch of salt to balance out the sweet!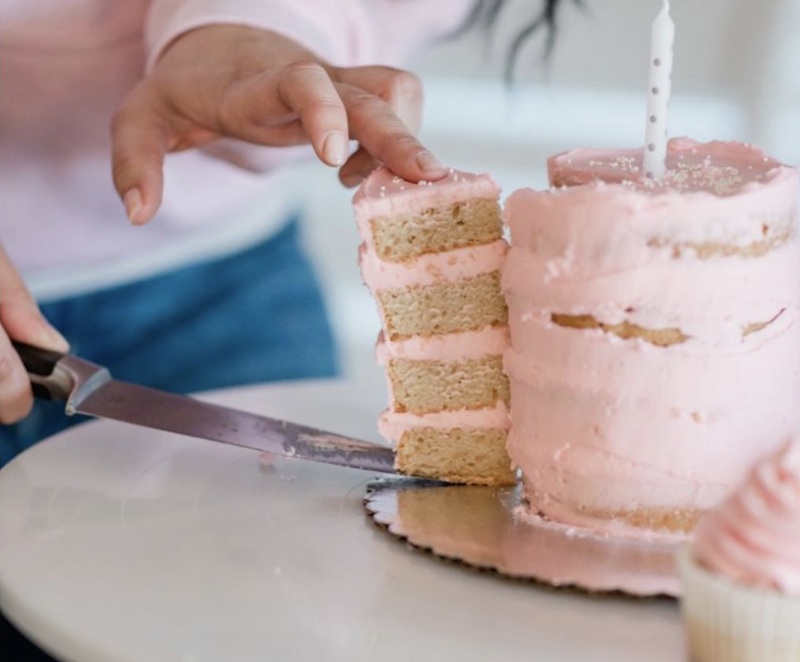 Behind the camera
While eliminated in the first round, Castellanos was on set for a few days. Film and television productions typically provide craft services (catering), and we were curious as to what the vegan options looked like. Based on Castellanos' description of vegan sandwiches, chips, pretzels, and coffee, it seems like a fair spread. We also learned that she always brings vegan creamer everywhere, which is a fabulous tip!
In regards to the other contestants, they were all pretty sweet. "We all became friends," Castellanos remarked. "Our fellow competitors were very supportive of us competing as a vegan bakery! They follow us on Instagram and always compliment our products, so we found a pretty neat community of competitive bakers from the show."
When asked if she would participate in a television baking competition show again, she enthusiastically responded that she would love to. She's not particular to any show, but she's got her hopes set on the Food Network.
To order a cake from Castellanos, visit her bakery's website, Ámame Desserts.
Tanya Flink is a Digital Editor at VegNews as well as a writer and fitness enthusiast living in Orange County, CA.