If you live in Los Angeles, odds are you've heard of the world-renowned mixologist and restaurateur Jason Eisner. If you're lucky, you've sipped on his Instagrammable, one-of-a-kind libations—from matcha-infused cocktails with coconut milk lime bitters to the creamy tropical Scuba Gooding Jr—or dined at one of his three restaurants across the city: the fast-casual Wolfie's Hot Chicken, brewery Party Beer Co., and sports bar Put Me In Coach.
Named Los Angeles' Bartender of the Year by Eater in 2015, Eisner hails from Cleveland by way of New York. Eisner, who made his mark in the vegan restaurant scene through his work with LA's trendy vegan sister restaurants Gracias Madre and Café Gratitude, also helms one of the city's most distinguished bar menus in his role as Beverage Director for the vegan fine-dining restaurant, Nic's On Beverly.
VegNews sat down with the restaurateur for an inside look into how he's changing the landscape of LA's vegan scene, even through the ongoing COVID-19 pandemic.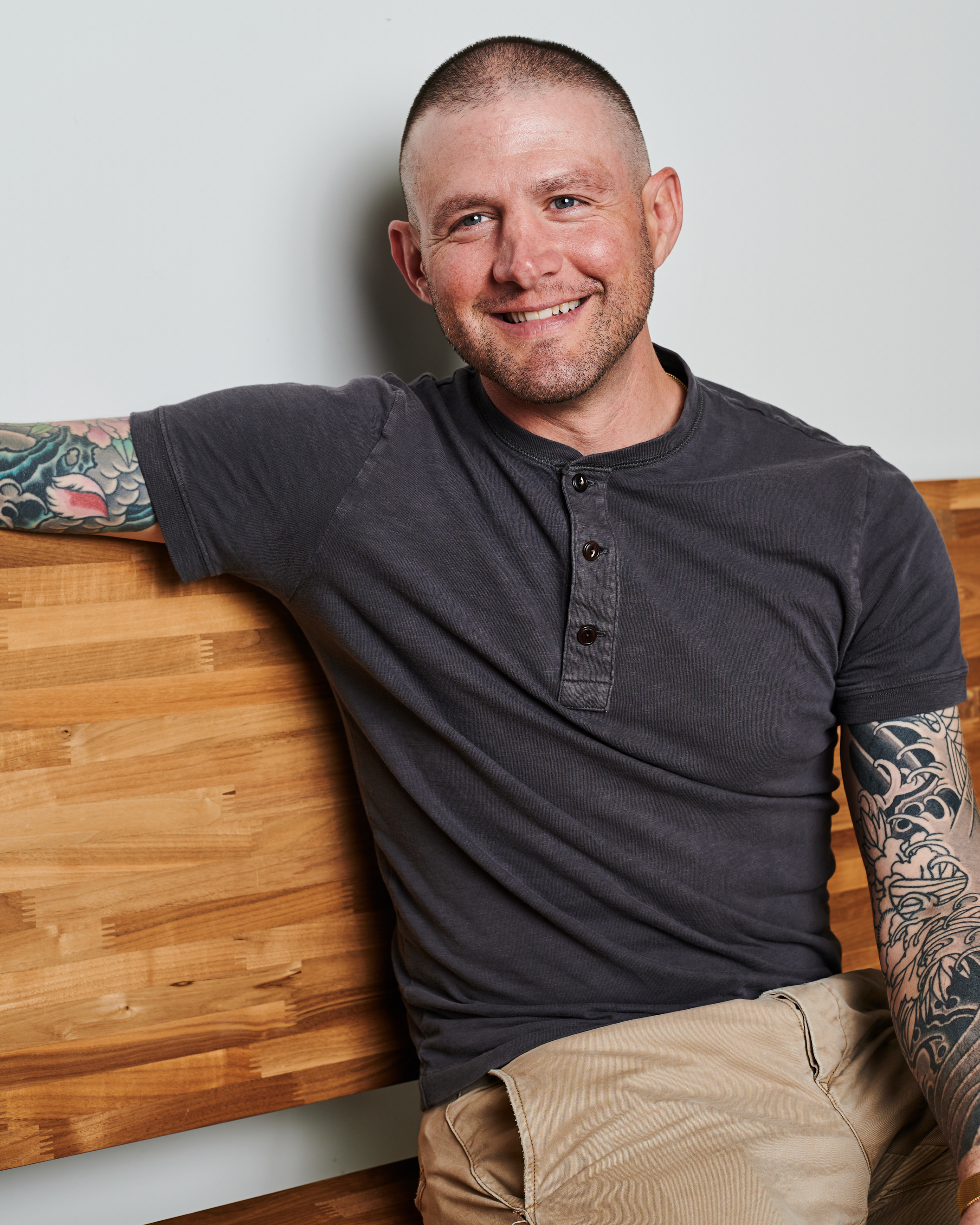 Maryvine Street
Not one to shy away from getting his hands dirty, Eisner's first taste of working in professional kitchens came when he was just 12 years old. For $6 an hour, a young Eisner worked alongside his mom for a local catering company on the weekends, his only goal to spend time with her as she juggled five jobs. And, since then, he's never looked back.
"Every great memory I have in my life revolves around a table, sharing food and [drinks] with people and creating community," Eisner told VegNews. "And I love giving that to other people." Today, Eisner continues to create community through food and drink at some of Los Angeles' hottest plant-based eateries including his very own Wolfie's Hot Chicken, Party Beer Co., and Put Me In Coach.
Wolfie's Hot Chicken
Located on Highland Park's famed York Boulevard—a celebrated vegan mecca—Wolfie's Hot Chicken slings golden-fried vegan chicken sandwiches, tenders, and Impossible burgers. But before there was Wolfie's Hot Chicken, there was Block Party Highland Park.
The Eisner-led bar, which boasted an award-winning patio complete with shovelboard and even Nintendo Wii games, offered a wide selection of beer-on-tap and scene-stealing handcrafted cocktails, such as a signature popsicle-topped michelada. "I finally saw a dream come true [with Block Party Highland Park]," said Eisner. "I'd always wanted to own my own business, and I finally took the leap with Block Party during a crazy time—my partner was pregnant and I had just bought a house in Los Angeles." Little did Eisner know that unusual times, too, would shape the future of his first business.
"It's always a foreward motion."
— Jason Eisner
Six years after Block Party Highland Park opened, the COVID-19 pandemic shuttered businesses, especially pubs. Bars were declared non essential throughout the country and remained closed during the early months of quarantine. Determined to help the local community, Eisner pivoted and turned Block Party into a makeshift grocery store.
"I think the true spirit of entrepreneurialism is not to get emotionally attached to ideas. It's always a forward motion," said Eisner. Despite shifting his business model, necessary COVID-19 protocols rendered the bar nearly unprofitable—gone were the days of fraternizing with strangers. But from the ashes of Block Party arose Wolfie's Hot Chicken.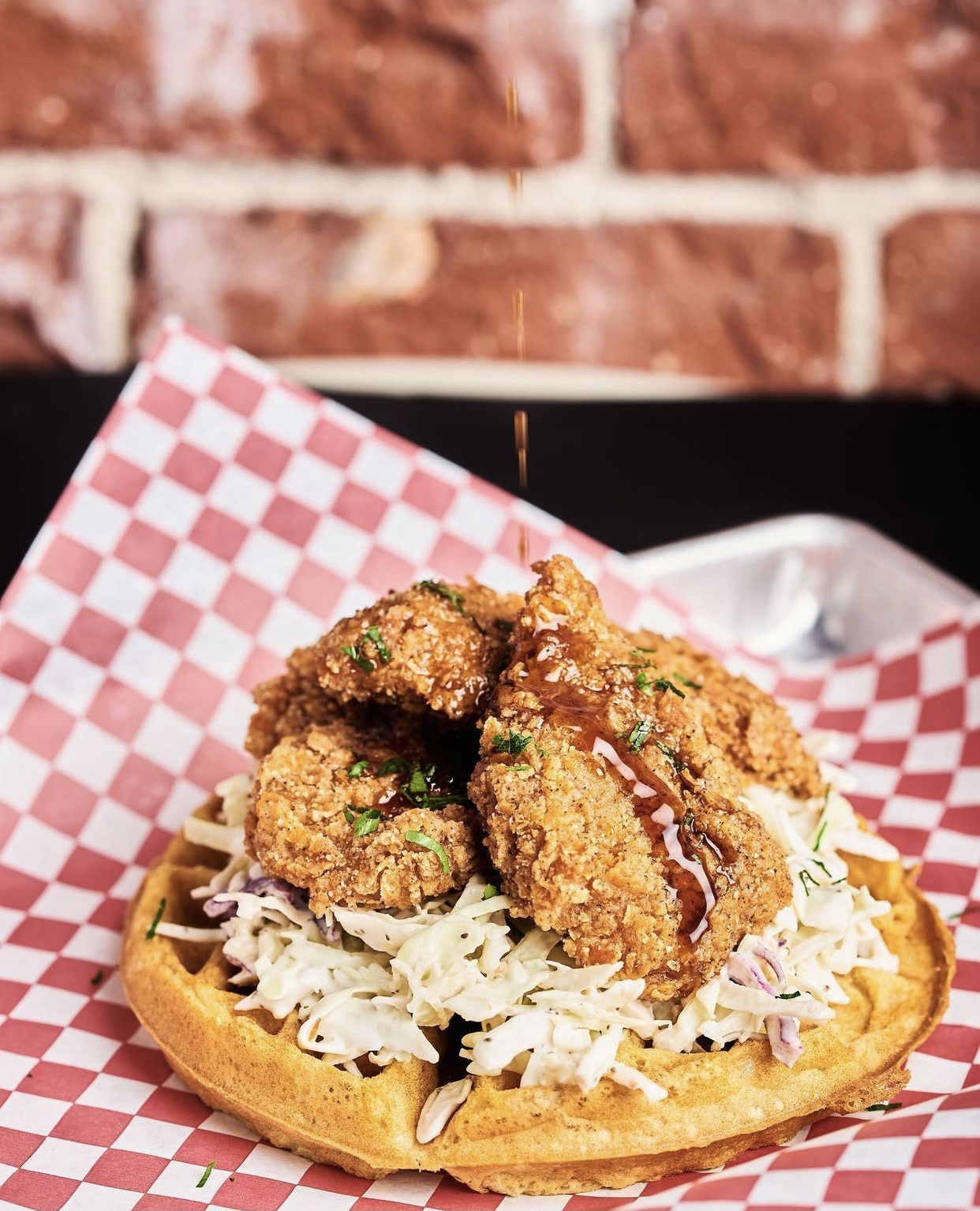 Maryvine Street
Eisner headed back to the drawing board and drew inspiration from Block Party's previous collaborations with local chefs. Chef Richard Chang was a clear standout. Having previously whipped up vegan fried chicken creations for Block Party's devoted patrons, Chang returned as a partner. Last September, the pair officially launched Wolfie's Hot Chicken where Block Party once stood.
Party Beer Co.
Eisner didn't just pivot his existing business during the pandemic, he also opened two entirely new eateries. Located in Los Angeles' West Adams neighborhood, Party Beer Co. was another lifelong dream come true for Eisner.
While living in Brooklyn and working alongside his best friend and future business partner Josh Beane in the late '90s, Eisner headed to a local brewery after long days of making drinks for customers. With a beer in hand, the friends would often brainstorm business ideas—a practice that would continue for years to come.
After Eisner's success with Block Party and widely popular bar programs on both coasts, the duo chose to pursue one of their shared passions: beer. They got to work navigating the world of breweries and business regulations. Three years after acquiring their brewery space, Party Beer Co. officially opened in the summer of 2020 but not before facing pandemic hurdles Eisner had become too familiar with.
Breweries, like bars, weren't classified as essential businesses. Thanks to the Los Angeles County Brewers Guild, breweries were able to continue operations so long as they partnered with local chefs to serve food. Once more, Eisner teamed up with plant-based pop-ups and headed back to the kitchen himself, whipping up Neapolitan pizzas for hungry customers. Soon after, Party Beer Co. helped Eisner realize yet another dream: collaborating with the Los Angeles Football Club (LAFC).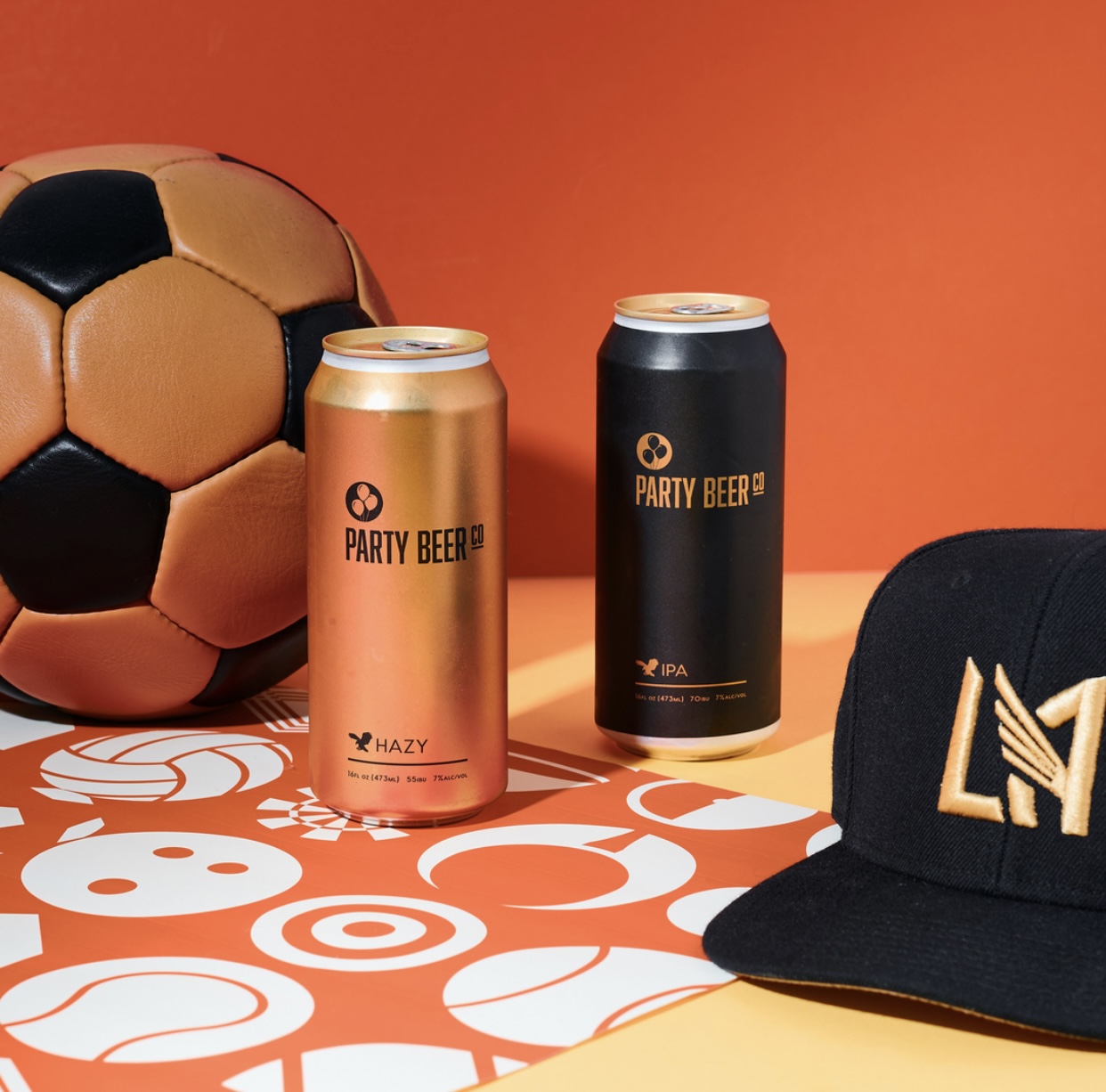 Maryvine Street
While hosting a digital happy hour for Westbrook Media, Eisner left a lasting impression on Sandy Lim, an LAFC executive who was attending as a plus one. Lim rang Eisner the next day, and before long, he was standing on the Banc Stadium field, home of the LAFC and the city's top stadium in beer sales.
The soccer club was on the hunt for a new craft beer partnership after Angel City Brewery was purchased by Sam Adams and relocated outside of the Southern California city. Party Beer Co. was just what LAFC had been looking for. "Soccer is a global sport and unifier. LAFC's mission is very similar to ours: to create community and spread joy," said Eisner.
Put Me In Coach
Not one to shy away from a challenge, Eisner launched his third bar concept just as California's long-anticipated re-opening date approached in early summer.
Put Me In Coach, the city's newest vegan sports bar, opened just down the street from Wolfie's Hot Chicken, taking over the space left behind by another York Boulevard vegan institution swallowed by the pandemic: Hinterhof, a vegan German beer garden.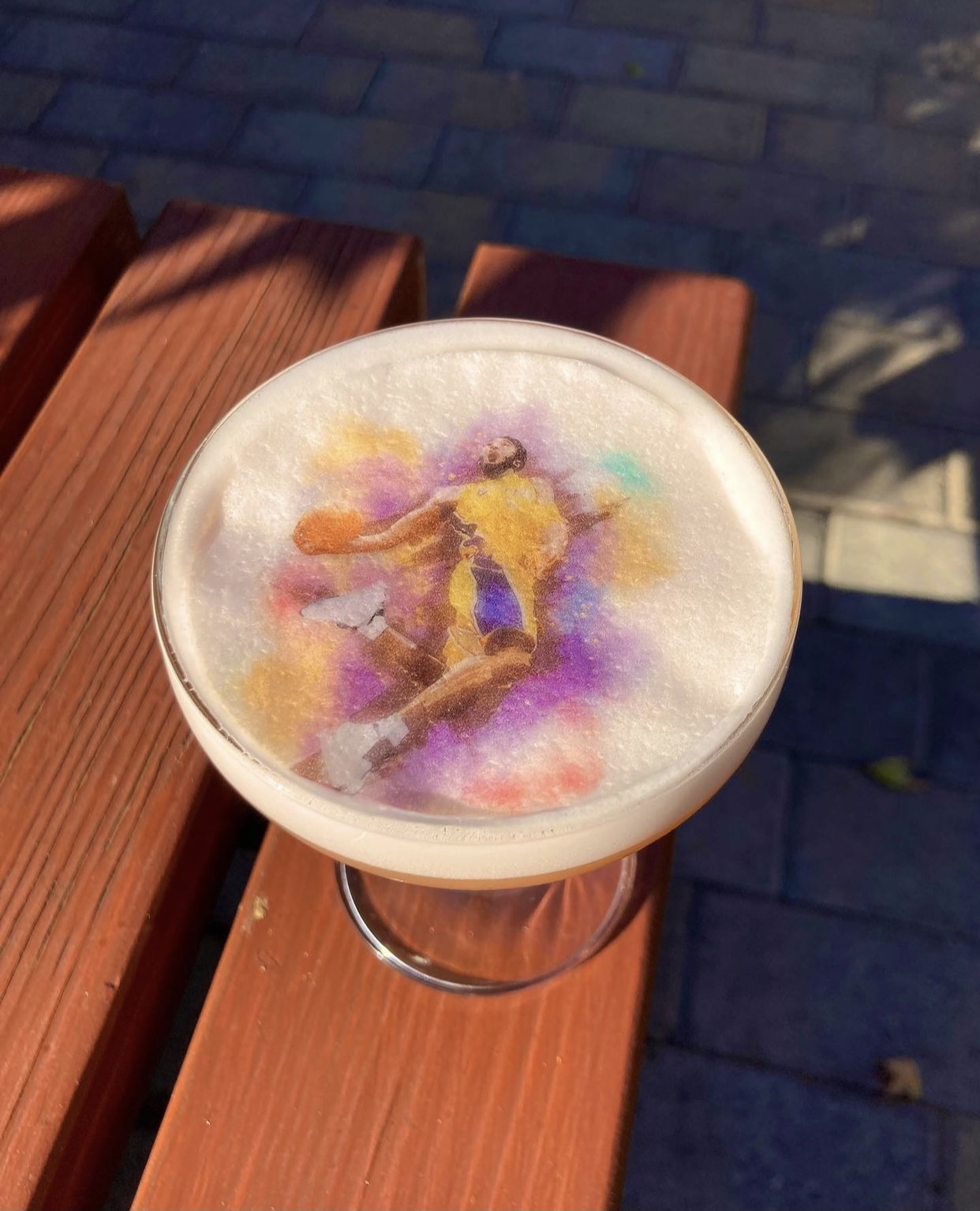 Put Me In Coach
Put Me In Coach, Eisner notes, wouldn't be possible without Matthias Brandt and Eric Funk, owners of the now-shuttered Hinterhof. "There was a guy who tried to steal the restaurant [space] from under my feet at the very end of our negotiations. He offered them more money and everything in cash, but it wasn't a vegan concept. I have to give [Brandt and Funk] props for sticking to their commitment to have a plant-based restaurant [take over]," said Eisner.
The next time you're in the City of Angels, don't think twice about sampling Eisner's burgeoning vegan empire. Enjoy a filling, vegan brunch while enjoying the Laker game at Put Me In Coach, or amp up the spice at Wolfie's Hot Chicken for a taste of Nashville. Sip on vegan-friendly brews and munch on next-level Neapolitan pizzas at Party Beer Co., or catch the action at the next LAFC game while enjoying an Eisner-crafted beer.
The restaurateur's success, Eisner states, also wouldn't be possible without his team. "I couldn't have done any of this without them. It took us years to cultivate this group of people. We all have a function, and we operate like a high performance team."
Eisner, a black belt in Brazilian jiu-jitsu, "doesn't turn away from a good scrap," and his motto encapsulates his work ethic best: when the world deals the grapes, you make wine.
For more about Jason Eisner, read:
This Is the Perfect Cooking Competition for Vegan Stoners
LA Is Getting a Vegan Sports Bar
This Music Mogul Is Veganizing SoCal