United Kingdom-based supermarket chain Asda is introducing more than 112 plant-based products this year, making it easier than ever to eat vegan. This month alone, the chain is introducing 86 new products under its OMV! and Plant Based ranges.
The brand new OMV! range includes meat alternatives such as Hot & Spicy No Chicken Burgers and No Pork Caramelised Red Onion Sausages. It also includes comfort foods such as mac and cheese and ready-to-eat meals such as the No Prawn Sandwich, along with sweet treats such as Choc Brownies and the Salted Fudge Chocolate Bar.
Meanwhile, Asda's nutritionally balanced Plant Based by Asda range is being expanded with new options including vegan bacon and a Chick*n Caesar Wrap. The latter features flame-grilled soy protein pieces, vegan Caesar-style mayonnaise, lettuce, tomato, pickles, and vegan cheese.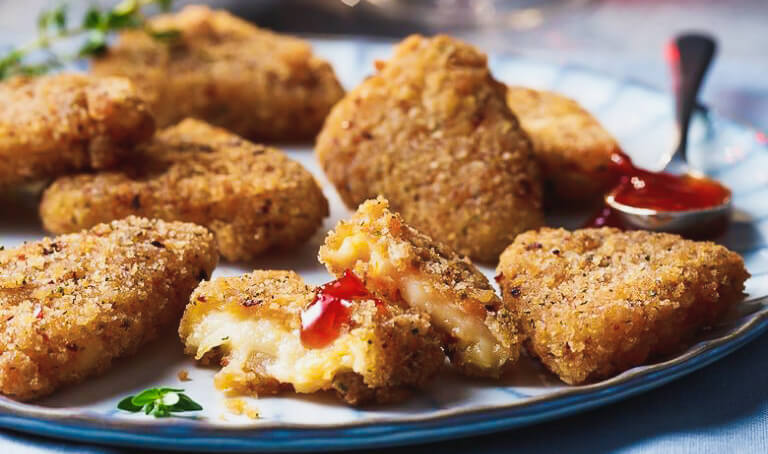 Asda
The new products are coming less than two months after Asda debuted its largest-ever vegan holiday range, which included 97 products. This launch allowed customers to pick up everything they needed for holiday meals, including Christmas classics such as a Plant-Based Vegan Turkey Crown with Umami Stock; Breaded Vegan Brie with Sweet Chilli Dip; and Extra Special Vegan Chocolate Baubles.
Aldi gets into Veganuary with new vegan cheese range
Other UK supermarkets are also expanding their plant-based food ranges for Veganuary and beyond. Aldi recently launched a large selection of new products as part of its Plant Menu range, including steak, fish cakes, battered sausages, and tofu. The move follows a 500 percent surge in sales during Veganuary last year, after launching a range of new plant-based products including bacon, cheese, and sponge puddings.
"Veganuary is getting bigger and bigger each year as the UK's appetite and interest in plant-based food grows," Julie Ashfield, Aldi MD of buying, previously said in a statement.
This year, the supermarket chain is now offering three new vegan seafood products: No Fish Burgers, No Fish Cakes, and No Fish Scampi. Additionally, new plant-based meat options include the Battered No Chicken Nuggets, No Chicken Wings, Shredded No Duck, Pulled Pork, and Vegan Steak. And, in what is claimed to be a "supermarket first," Aldi has also launched takeaway-style vegan battered sausages.
In the dairy-free category, this month Aldi has also introduced its biggest vegan cheese range as part of its Plant Menu brand. The range includes plant-based soft cheese in classic and garlic and herb flavors, as well as cheddar, mozzarella, and feta.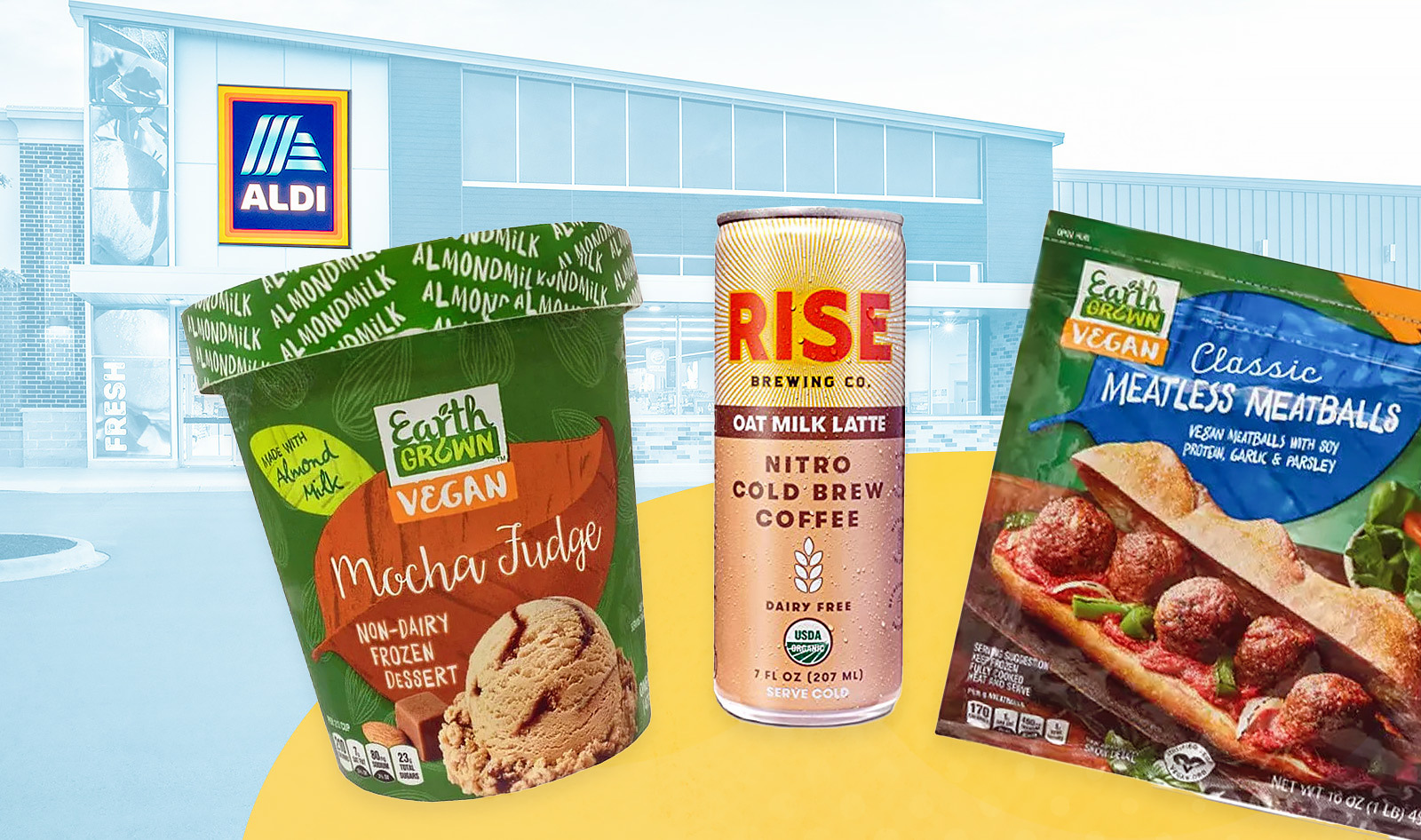 Aldi
Stateside, Aldi—which expanded to the United States in 1976—also offers many vegan options, including Southwest Chick'n Burritos, Teriyaki Chickenless Bites, and vegan ravioli.
"In response to that demand we're continuing to expand our vegan offering, giving our shoppers plenty of choice and all at great value," Ashfield said. "But it's also a trend that we're witnessing year-round and, as more and more people adopt this diet, we expect these products to remain popular throughout the year."
Tesco introduces vegan chicken and fish
Meanwhile, supermarket chain Tesco has added five new vegan products to its Plant Chef frozen food range in time for Veganuary. The retailer's new plant-based offerings include Meat-free No-Chicken Breasts, Meat-Free Hot Dogs, Fish-Free Cakes with Melt, Fish-Free Goujons, and Meat-Free No-Chicken Garlic Kievs.
"Gone are the days when frozen food options consisted solely of frozen peas and carrots—there's never been more choice or innovation in the sector," Tesco executive chef Jamie Robinson said in a statement.
"We've launched everything from frozen rice to avocado chunks and are now expanding our Tesco Plant Chef frozen food range so customers can easily find plant-based alternatives to their usual family favorites in the frozen aisle," Robinson said.
In addition to the wider Plant Chef range, Tesco also exclusively offers products under the Wicked Kitchen brand, developed by vegan chef brothers Chad and Derek Sarno. It includes a large variety of products with globally inspired flavor profiles that serve as easy meal solutions, including Cheeky Tikka, No Turkey Crown Roast, and Kickin' Cauli Katsu Curry. The brand also offers a line of vegan deli meats, snacks, seasonings, dressings, bakery items, and more.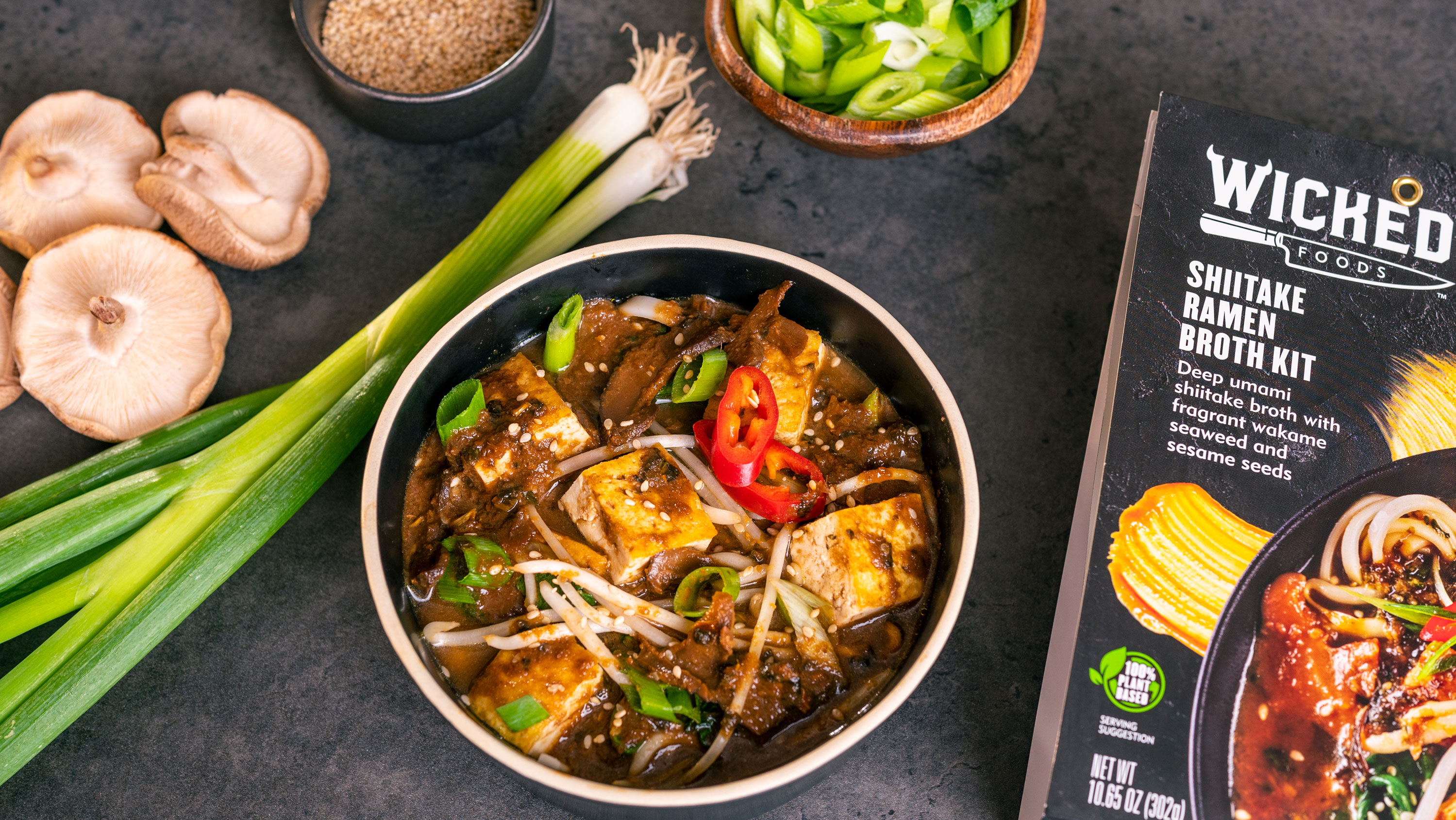 Wicked Kitchen
"Aside from frozen foods, the wider Plant Chef and Wicked Kitchen ranges available exclusively at Tesco ensure customers have access to a huge variety of plant based products and inspiration for new meals at great price points, so everyone can try something new this Veganuary," Robinson said.
For the latest vegan news, read: