In 2006, Takis hit the US market for the first time. The crunchy, spicy rolled tortilla chips had been developed in Mexico by snack manufacturer Barcel in the 1990s, and were launched in the US in a bid to capture the attention of the country's burgeoning Latinx population.
But today, Takis are loved by a growing number of Americans, regardless of ethnicity, background, or age (although teenagers, in particular, are big fans of putting them to the taste test). But what are they, exactly? Are they vegan? And where do you buy them? Let's dive in.
What are Takis?
If a nacho and a Flamin' Hot Cheeto had a baby, they'd probably have to name it Takis. The snack is essentially your standard tortilla chip, but instead of the signature triangle shape, it has been rolled up (so they kind of look like mini taquitos). They're also known for their unique, strong, spicy, and slightly overpowering flavors.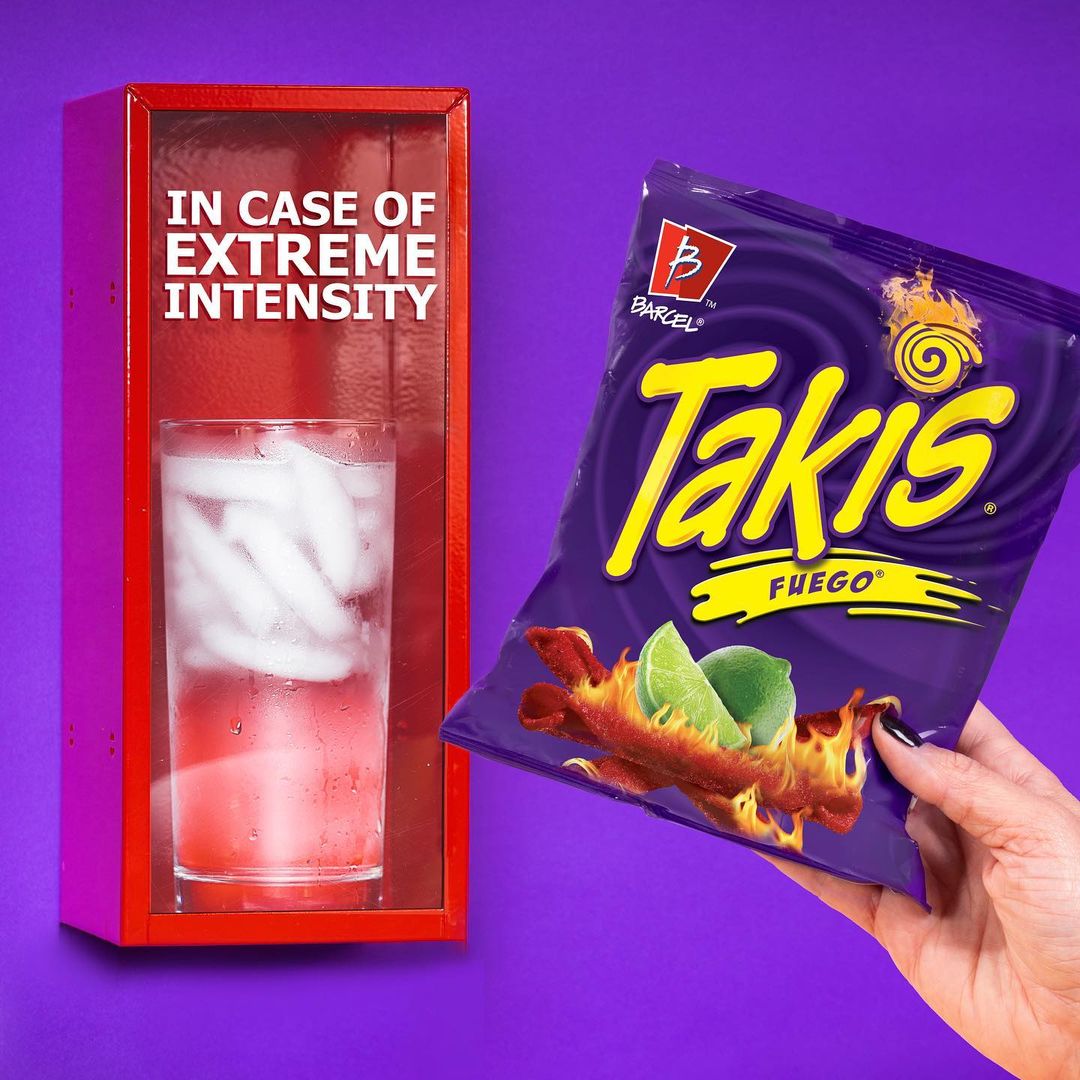 @TakisUSA/Instagram
Vegan Takis flavors
Not all Takis flavors are vegan, as they contain animal ingredients, like milk or whey, in the recipe. But there are plenty of options that are totally animal-free.
The original Fuego flavor, for example, which tastes like hot chili pepper and lime, is vegan. Spicy BBQ Outlaw, Nitro (which is one part habanero chili, one part lime, and one part cucumber), and Blue Heat (careful, these will actually turn your tongue blue!) are also vegan.
Crunchy Fajitas and Guacamole are a little milder, but as they contain milk, they are not vegan.

Are vegan Takis healthy?
Let's get straight to the point: Takis are not a health food. They are highly processed, high in sodium, and, although they contain carbohydrates and a small amount of protein, they lack substantial nutritional value.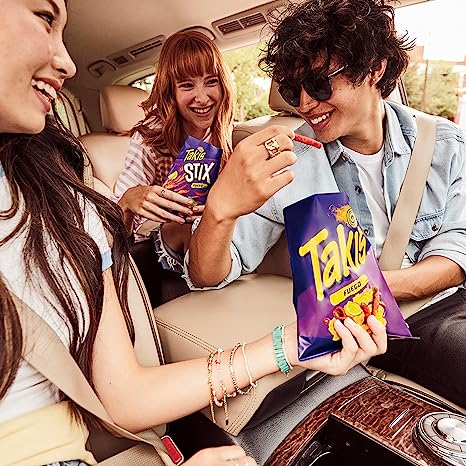 Takis
Research also suggests that, much like other super spicy processed snacks, they may irritate your stomach lining if you eat too many. But that said, if you enjoy them, there is nothing wrong with eating Takis every now and again. "Although Takis may not be the healthiest snack option available, it's OK for most people to enjoy them in moderation from time to time," Rachael Link, MS, RD, confirms for Healthline.
Where to buy vegan Takis
Takis vegan flavors are available from most major retailers, like Walmart, Kroger, Publix, and Albertsons. If you can't summon up the energy to leave the sofa (we understand), then you can also order them online from Amazon.
Vegan products similar to Takis
If you want crunch and a hint of spice, but Takis aren't really your thing, there are plenty of vegan products available that are similar to the chips. We've gathered a few of our favorites below. Happy snacking!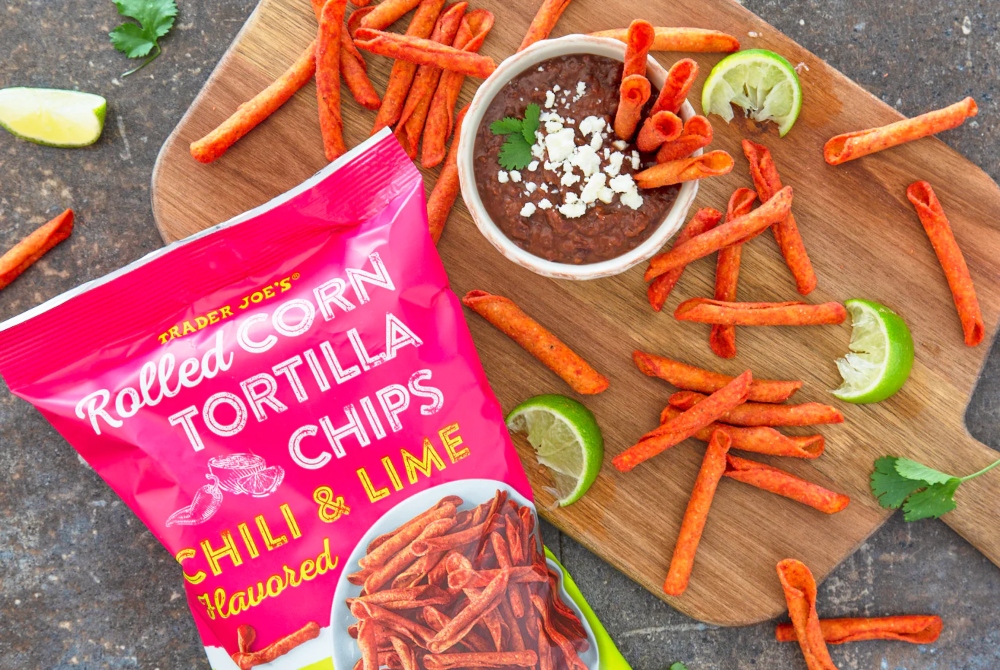 Trader Joe's
1 Trader Joe's Rolled Corn Tortilla Chips
Takis may be one super addictive snack, but they are not gluten-free, which means those allergic or sensitive to gluten have to miss out. But not completely, because Trader Joe's has stepped in to make its own version of the spicy chili and lime-flavored Mexican rolled tortilla chips. And, drumroll please, its version is not only just as tasty, but it's also 100-percent gluten-free (and vegan, too, of course).
Find it here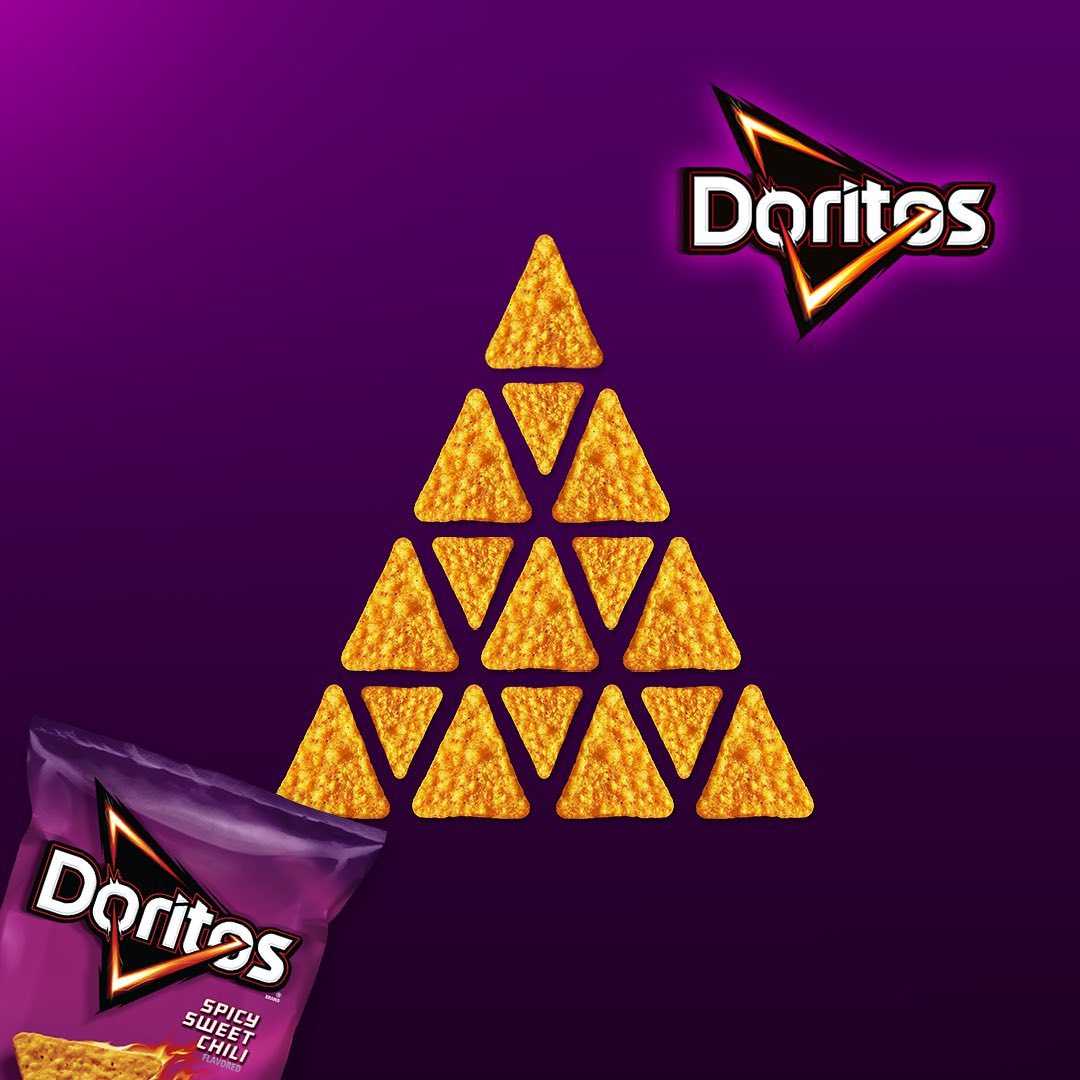 @doritos/Instagram
2 Doritos Spicy Sweet Chili
In the snack world, Doritos are just as loved as Takis. Ok, maybe quite a bit more. (In 2020, Doritos were eaten by more than 99 million Americans.) The tortilla chip giant offers a handful of vegan flavors, including the standard Lightly Salted, as well as Spicy Sweet Chili, which offers a little kick of heat balanced out by sweetness. For those in the UK, Chilli Heatwave Doritos are also vegan.
Find it here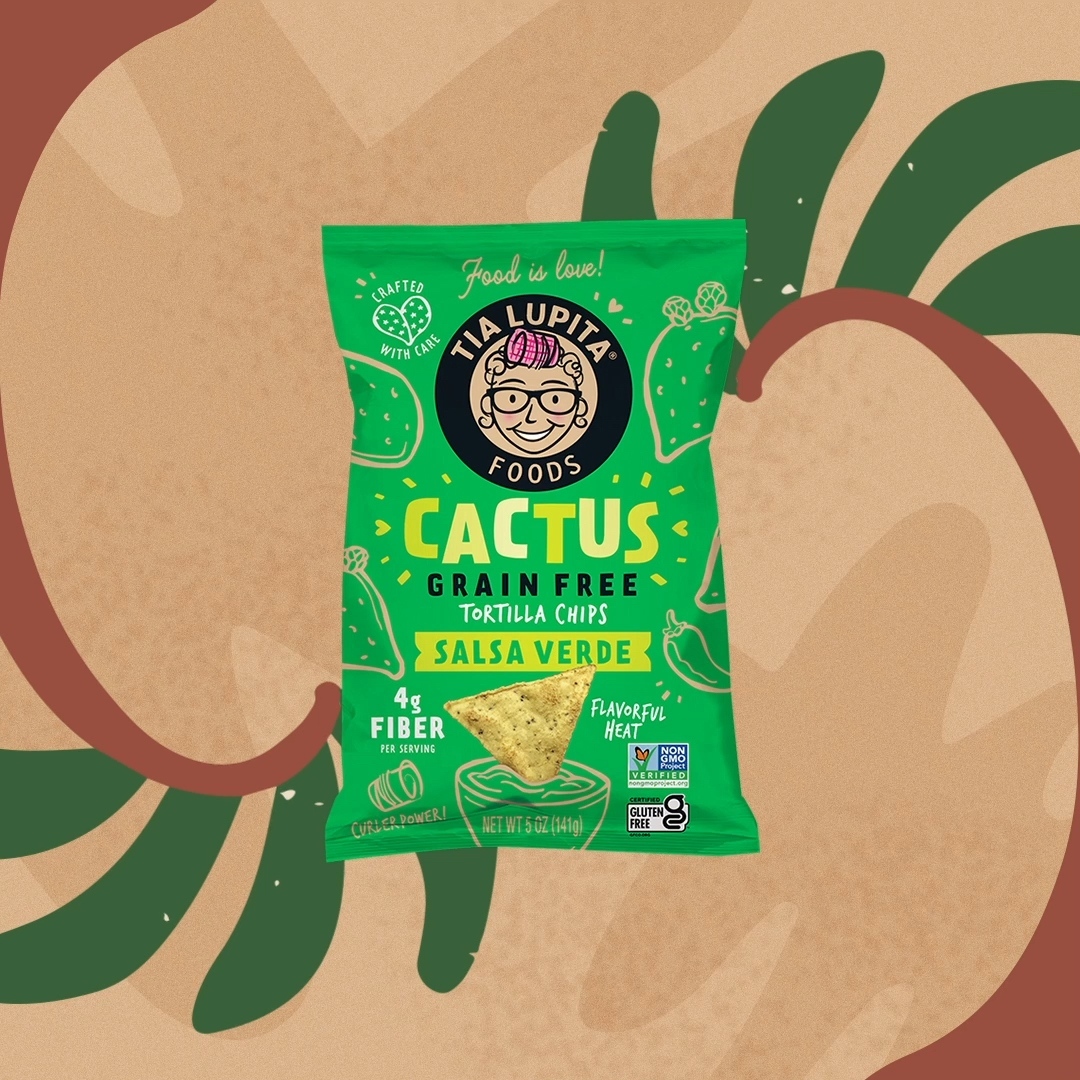 Tia Lupita
3 Tia Lupita Cactus Hot Sauce Tortilla Chips
Just like Takis, Tia Lupita started out in Mexico. The brand was founded by Hector Saldivar, who wanted to pay homage to his mother's family recipes. Now, it offers hot sauce across the US, as well as a range of Cactus grain-free tortilla chips, which it makes with upcycled okara flour. For a punch of spice, try its Salsa Verde flavor, Habanero, or Hot Sauce flavors. Plus, unlike Takis, all of Tia Lupita's chips are a source of fiber and are gluten-free.
Find it here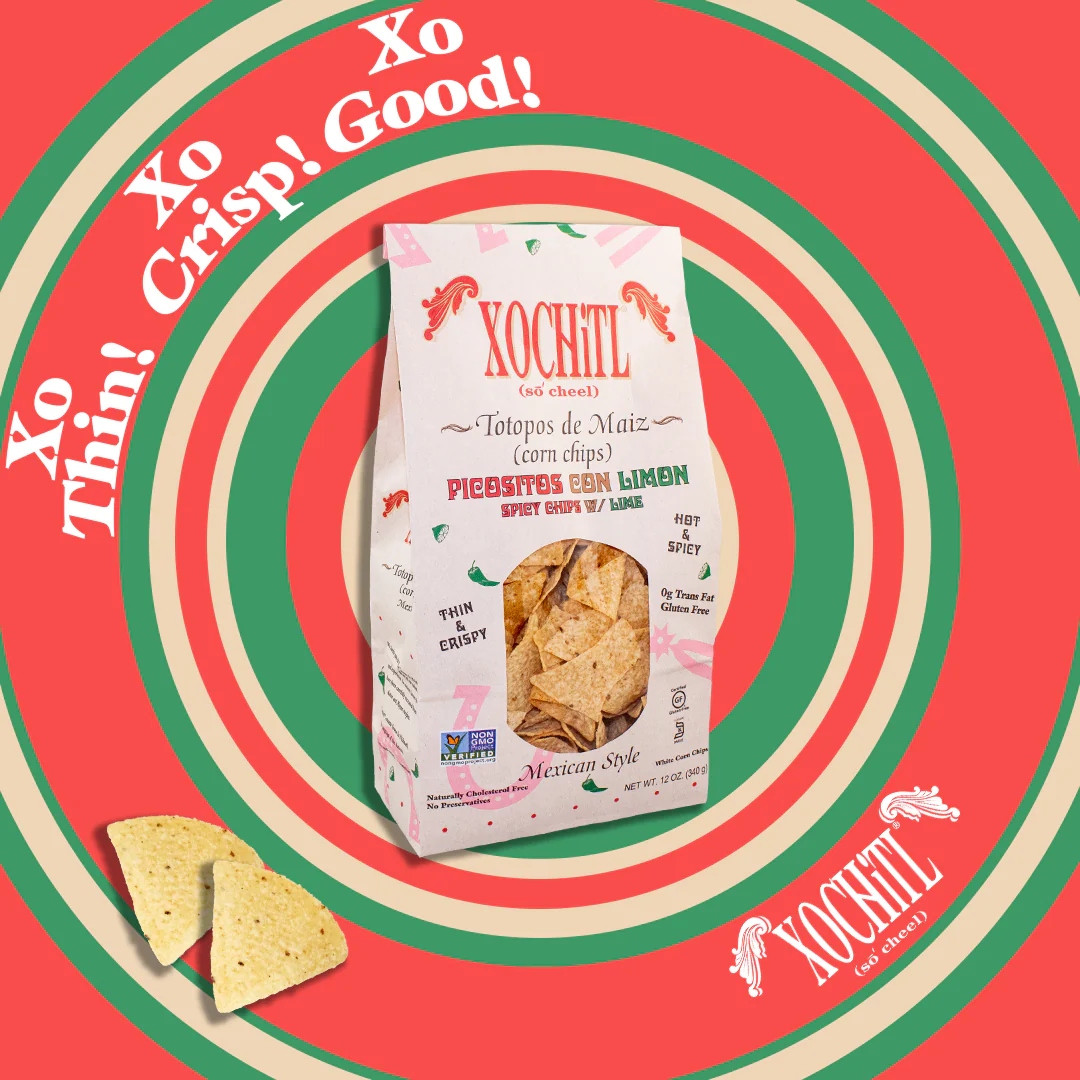 Xochitl
4 Xochitl Picositos con Limon
Back in the 1990s, Carlos Salinas decided to take his old family recipes and his love for cooking, and create a salsa brand, called Xochitl. Today, the brand focuses on taking ancient recipes and modernizing them. Its Habanero salsa, for example, was inspired by a Mayan recipe, handed down through generations. But what is salsa without tortilla chips? That's why the brand also offers its own range of crispy, crunchy corn chips, including this lightly spicy Picositos con Limon flavor.
Find it here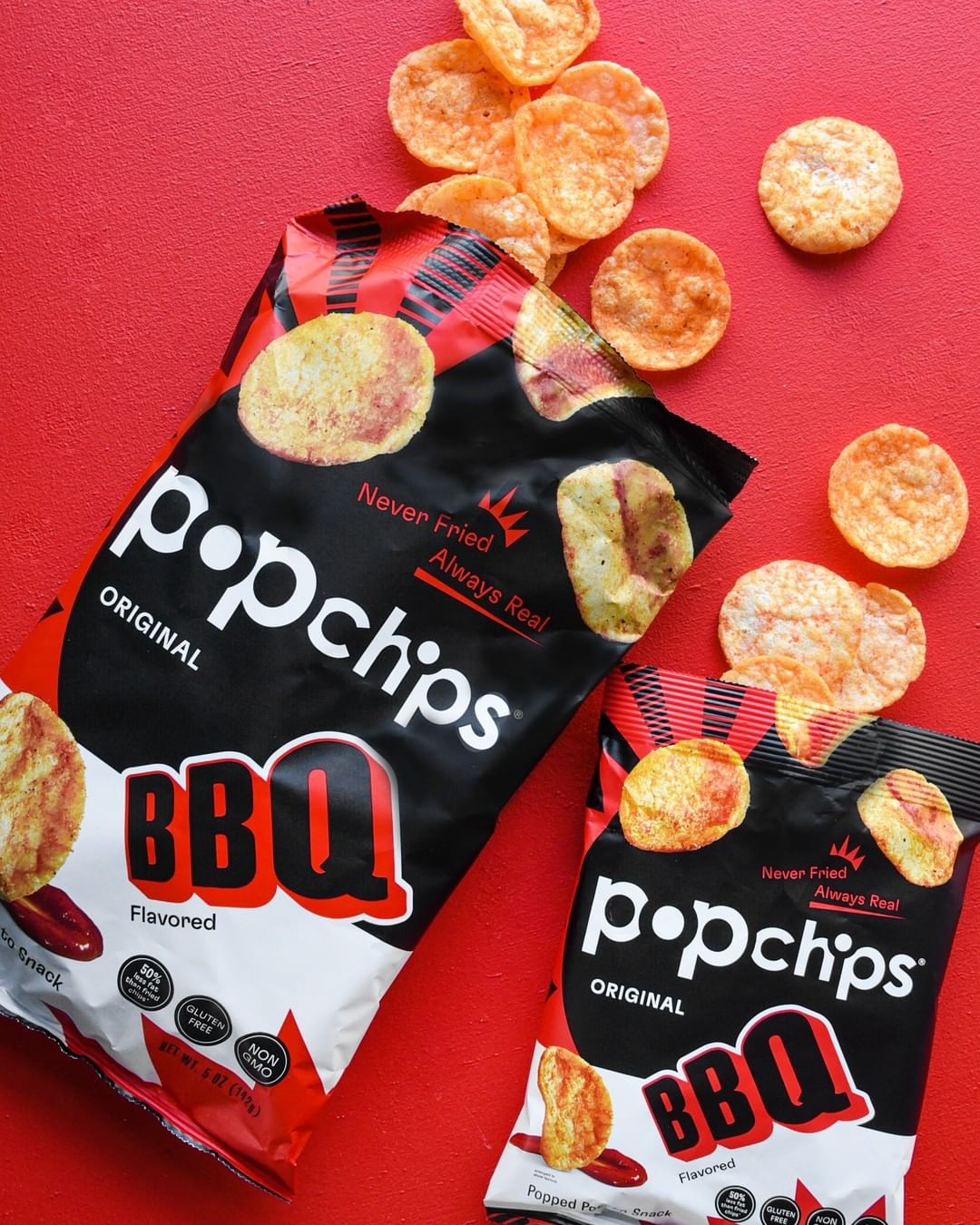 Popchips
5 Popchips BBQ
Ok, so they're not tortilla chips, and they're not super spicy, but Popchips still have that same satisfying crunch and burst of flavor. (They're also incredibly addictive.) The brand launched back in 2007, and since then, its main selling point has been the fact that its gluten-free snacks are "popped" and not fried in oil like other potato chips on the market. While much of its range is vegetarian, the brand also offers vegan flavors, including smokey BBQ.
Find it here
For more on vegan snacking, read:
Here at VegNews, we live and breathe the vegan lifestyle, and only recommend products we feel make our lives amazing. Occasionally, articles may include shopping links where we might earn a small commission. In no way does this effect the editorial integrity of VegNews.